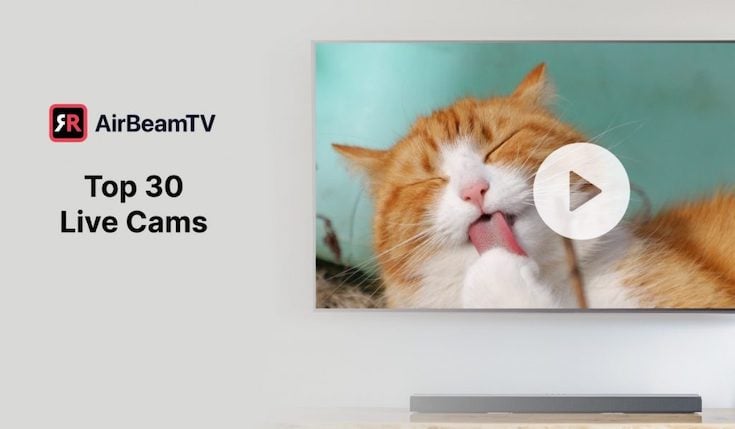 The Ultimate Free Live Cams Guide
You want to watch the best things on Earth, but you don't know where to start. There are so many great things happening in the world at any given moment, but it can be hard to keep up with them all. From cooking videos to Christmas content, there's just so much to experience!
AirBeamTV is here to help. We've curated a list of the 30 best free livestreams from around the world, so you can always have front row seats to the action. Whether you're interested in nature, cities, animals, planes or beaches we've got something for everyone.
Are you a parent? It's quite easy for your kid to get lost in the wide world of the Internet. That's why, if your kid watches a lot of YouTube or live cams, it's good to think about parental controls settings to keep their screen time in check.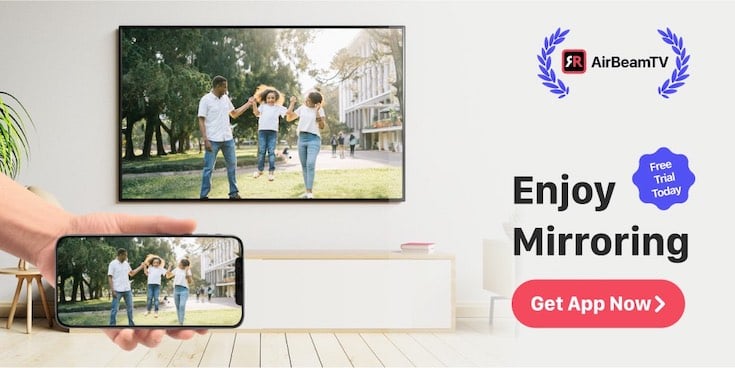 Streaming free live cam feeds from your smartphone to your TV is a great way to enhance your viewing experience. Whether you have an Android or an iPhone, you can easily mirror your phone screen to your TV using our free-trial screen mirroring applications.
By wirelessly streaming live cam feeds from your smartphone to your TV, you can enjoy high-quality video and audio on a larger screen with better sound quality.
To mirror your Android to TV or your iPhone to TV, all you need to do is download the AirBeamTV app on your device, connect them to the same Wi-Fi network, and start streaming. Improve your home-entertainment experience today!
What are live cams?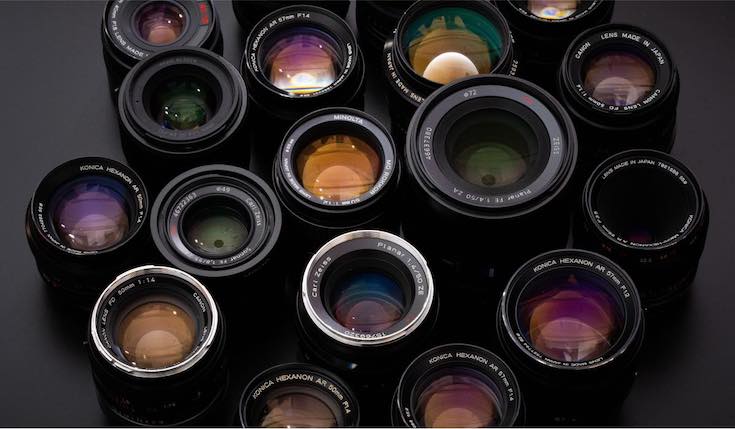 Live cams are streaming video cameras that offer a live, real-time feed of a particular location. They are commonly used to provide live views of scenic or tourist destinations, traffic conditions, weather patterns, and sporting events.
Many live cams also offer audio feeds, allowing viewers to hear the sounds of their surroundings. You can find live cams can be found in a variety of locations, from public spaces like city streets and parks to private homes and businesses.
Are you watching a live cam on an LG TV but have no sound? Click the link and learn how to fix it! Are you mirroring from Safari or Chrome and have no sound? Find out how you can easily fix that.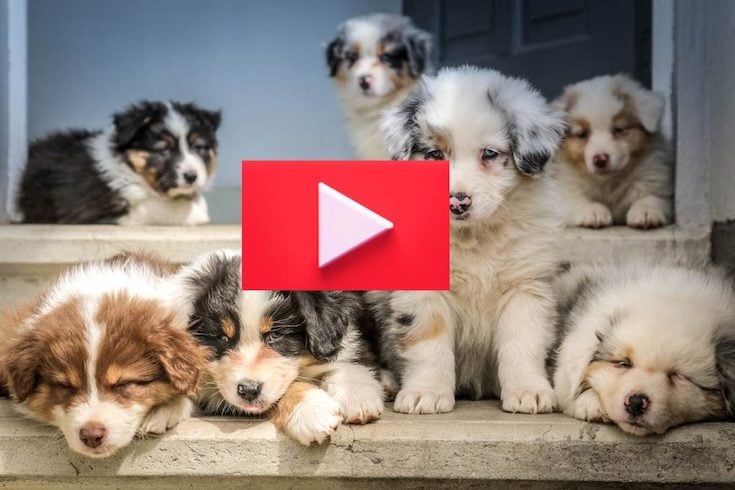 In recent years, live cams have become increasingly popular as a means of providing live, immersive experiences for viewers around the world.
Top 30 Free Live Cams In The World
NASA Live Stream – Earth From Space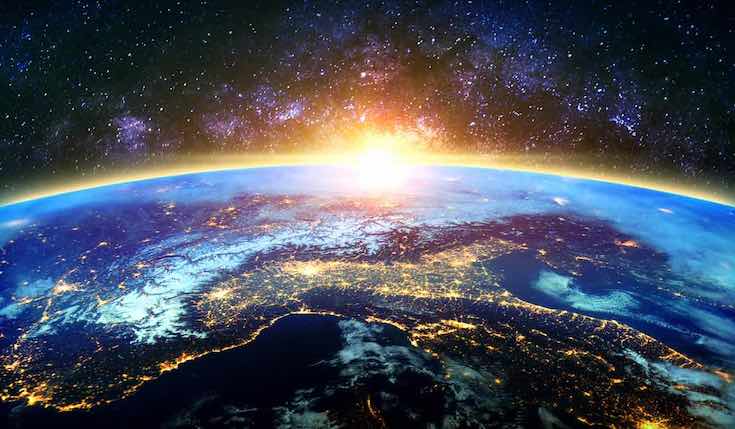 Watch earth from above via the free live cam of NASA mounted on the International Space Station 413 kilometers above the planet. It doesn't only show unique earth videos. It also displays the current position, speed, latitude and longitude.
Most of the time is shows live content unless there is no connection with ISS. Then the cam will show pre-recorded footage.
If you want to watch the NASA live stream from YouTube on your TV, you'll need to use a screen mirroring app. There are a number of apps available, but we recommend using one that is compatible with both your phone and your TV.
AirBeamTVs apps are free to download and use. Once you've found an app that works for you, simply open it up and follow the prompts to connect your phone to your TV.
Then, launch the YouTube video via the webbrowser of our application and start streaming the NASA live stream. You should now be able to see it on your TV screen.
1 | Webcam New York Time Square
New York is a city that is always alive with activity. Whether it's the hustle and bustle of the business world or the bright lights of Broadway, there is always something to see and do in New York.
The city never seems to sleep, and there is always something new to discover. This vibrancy and energy is what makes New York so special. It's a place where anything and everything is possible. New York is the city that never sleeps because there's always something new to experience.
This webcam on Time Square offers a unique perspective of New York City that you can enjoy from the comfort of your own home. Get a bird's eye view of all the action in Times Square, from the bright lights and billboards to the hustle and bustle of the city streets.
You can also see some of the city's most famous landmarks. Best of all, webcam New York Time Square is available 24 hours a day, so you can experience the energy of Times Square any time you want! This webcam is extra special during New Years Eve and Christmas. The square attracts more people during the holidays.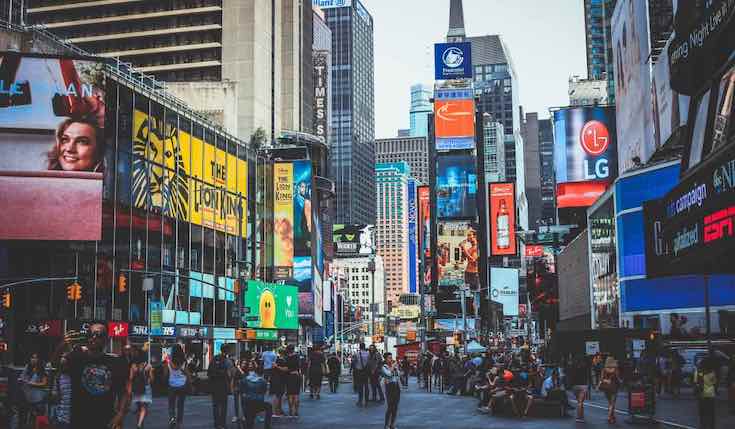 2 | Amsterdam Live Cam
Experience what's happening in one of world's prettiest cities via this free live cam on Dam Square in Amsterdam. This is the most popular square in The Netherlands with highlights like the Dutch Royal Palace, New Church (where the Dutch king & queen got married) & National Monument. This livestream is positioned on the top of a cafe owned by successful Dutch entrepreneur Won Yip.
The camera rotates and shows a different image within 30 seconds, so you can enjoy the entire street scene in Amsterdam. During the day, this live stream shows all cyclists on the street, people on the terrace and trams that pass.
AirBeamTV offers an app that allows you to view the Amsterdam live cam on your television. The app is available for both iOS and Android devices, and it is compatible with all major streaming platforms.
To get started, simply download the AirBeamTV app and follow the prompts to connect your device to your television. Once you're connected, you'll be able to view the Amsterdam live cam on your TV in real-time. So whether you're looking for a way to stay up-to-date on the latest news from Amsterdam or you simply want to admire the city's beauty, AirBeamTV has you covered.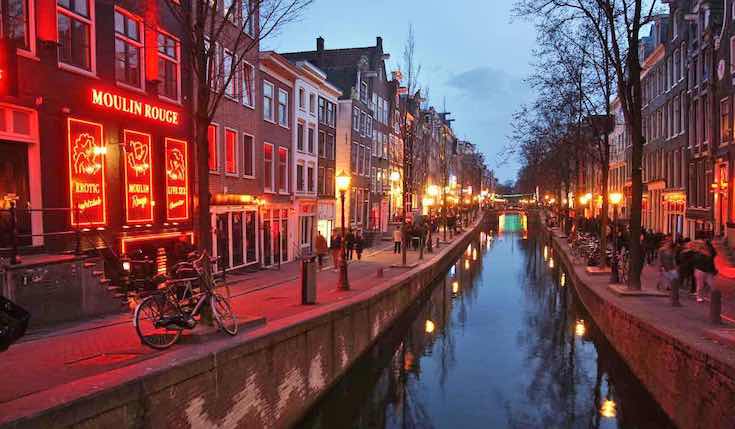 3 | Amsterdam Red Light District Livestream
Watch one of the world's famous neighborhoods from home through this free live webcam. Through this livestream you can see the street near Amsterdam Red Light District.
The camera was placed in front of the window. It is a lively image with many tourists walking by. There are also all kinds of boats passing by.
Remember to increase the quality of the live cam when you go to watch. This way you enjoy the best experience.
4 | Penguins Live Cam In Zoo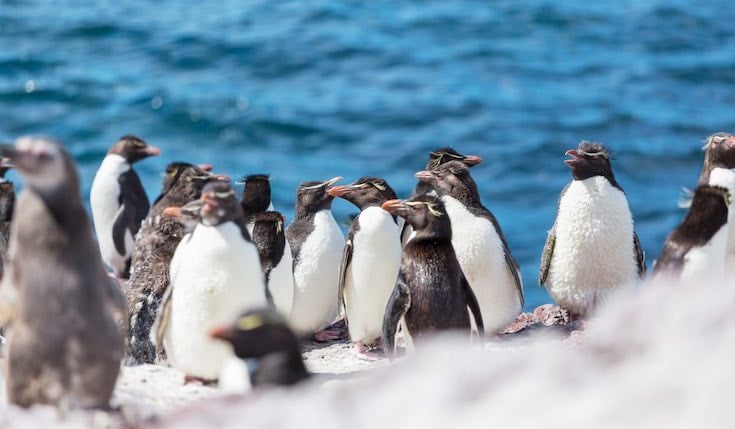 Relax and enjoy the cheerfulness of these cute animals in this zoo. Without paying anything you see how about 40 penguins fill their day. The black-footed penguins are fed twice a day. Usually the feeding times are around 09:30 – 10:00 and from 15:30. Black-footed penguins can withstand the heat in the summer quite well due to their natural range in South Africa.
AirBeamTV offers revolutionary apps that allows you to mirror your smart device to your TV. The app is available for both iOS and Android devices, and it can be used with a wide range of TV brands including Samsung, LG, Sony, and more.
The AirBeamTV app is free to download and it's easy to set up. Once you've set up the AirBeamTV app, you'll be able to view the penguins Live Cam on your TV.
5 | Dutch Windmills Webcam at Zaanse Schans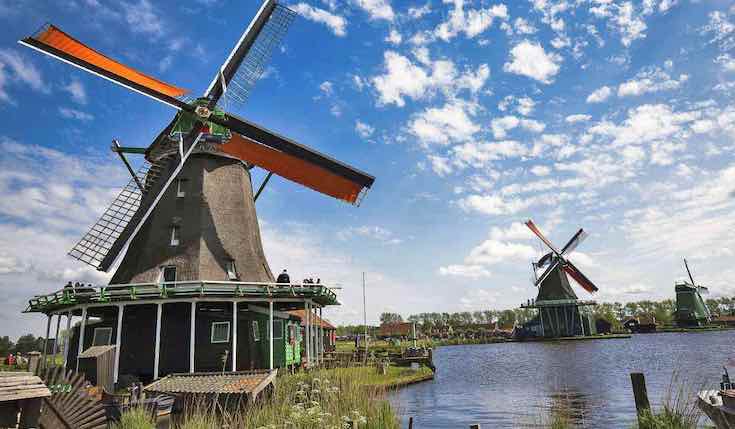 The Netherlands is characterized by the beautiful, historic windmills. And the best windmills in the Netherlands are located in the countryside in the Zaanse Schans. Experience the beautiful windmills through these free live webcams.
These cool windmills stand in a row next to a Dutch river. In the high season you will see tourists walking by, sailing boats and animals on a farm.
6 | Beach Webcam In The Netherlands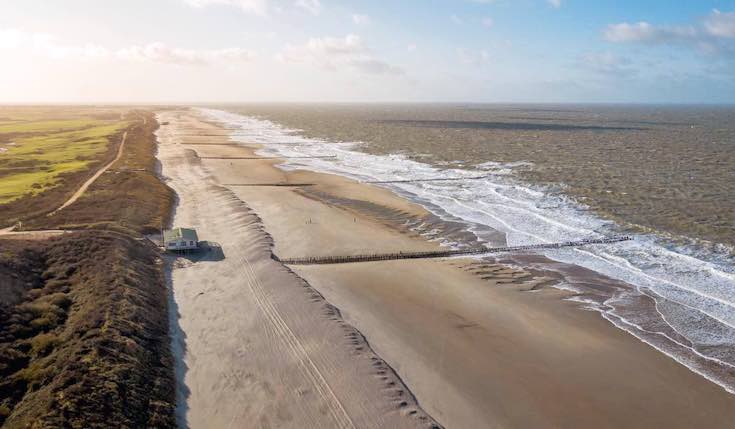 Enjoy the Dutch beach life via this free live webcam in the seaside resort of Scheveningen. Especially between May and September – during the high season – this beach looks beautiful. It immediately gives you a sense of peace, thinking about your next vacation.
This free live cam shows not only the beach, but also beach clubs, a bungee jump crane and famous Dutch boulevard. You will also spot many windsurfers and people who enjoy the beautiful weather here.
Looking for a way to enjoy the beach without leaving your living room? Then check out this free beach cam!
To stream it on your TV, simply download a mirroring app like AirBeamTV onto your computer, tablet or smart phone. Once both are connected, simply select the beach cam as your mirroring device and enjoy the view!
7 | Free Live Cam In Thailand
Do you like the Asian beaches more? Then be sure to watch this live stream in Koi Samui – one of the most beautiful islands in the country. This webcam can also be viewed 24 hours a day. You will see the beautiful beach, the breathtaking beach and some tourists in a local restaurant.
Having this beautiful beach on your television is great! Turn in it on when you have friends or family over.
8 | Wildlife Webcam Via Namibia Cam
The Namib Desert is one of the most beautiful and unique ecosystems on earth. Located in Africa, it is home to a variety of wildlife, including many rare and endangered species. The Namib Desert is also one of the driest places on earth, receiving less than 10 inches of rain per year.
Watch this free live cam to see for yourself what the Namib Desert is all about. You'll be able to see a variety of animals, including lions, elephants, and giraffes. And you may even catch a glimpse of a rare or endangered species. So grab your binoculars and enjoy some of the best wildlife on earth.
If you're looking for an up-close and personal experience with African wildlife, there's no better way to do it than by streaming the live African wildlife cam on tv. You can get up close and personal with elephants, lions, giraffes, and more without ever having to leave the comfort of your home. And, best of all, it's completely free!
Here's how to enjoy the live African wildlife cam:
First, make sure you have a proper internet connection.
Then, go to the AirBeamTV homepage and download one of the screen mirroring apps for free.
In less than 5 minutes you can sit back and enjoy the show!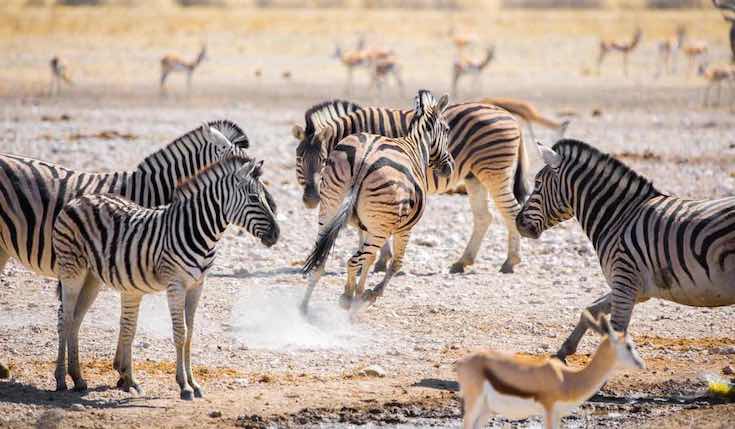 You'll be able to see animals in their natural habitat and learn more about their behavior and habits. So why not take a break from your busy day and tune into the live African wildlife cam? It's sure to be a wild experience!
9 | South Africa Wildlife Cam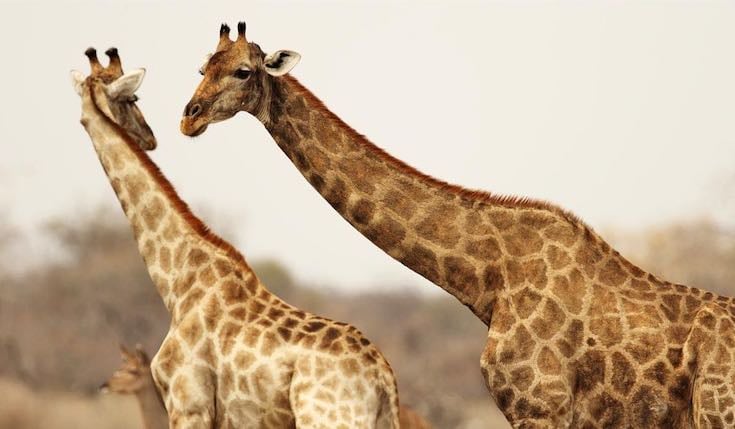 10 | Live Cornell Bird Cam
Cornell bird cam also offers viewers a chance to learn about the birds' behaviors and ecology. In addition, Cornell bird cam has been featured on National Geographic and The Today Show. Cornell bird cam is an important resource for bird enthusiasts and biologists alike.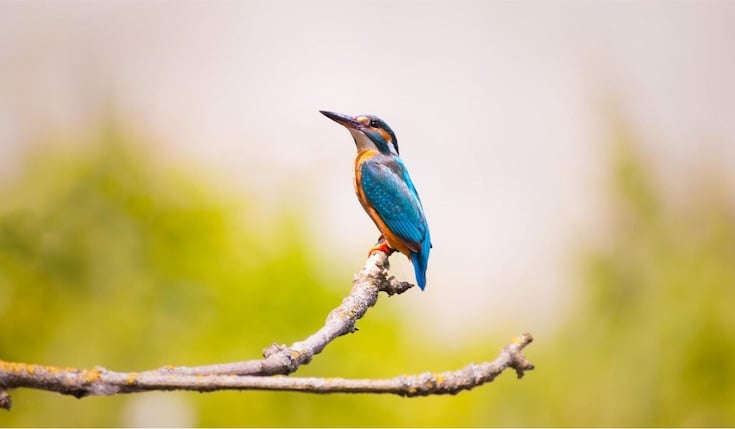 It is definitely recommended to view this free live cam on your Smart TV, because of the high quality images. You can easily do this via one of AirBeamTV's screen mirroring apps. Without expensive hardware or annoying cables, you can connect your phone to the TV. Watch this livestream via our app in record time. Try the free trial app today.
11 | Bird Feeder Cam in Czech Republic
See for yourself how the birds in America differ from the birds in the Czech Republic through this live bird cam. This free livestream is also available 24 hours a day. The feeder house is littered with nuts and other nutritious foods. It's a very relaxing scene.
12 | Seals Free Live Cam
In the north of the Netherlands – at the Wadden Sea – there is a sanctuary especially for seals. Pieterburen is a small village in the Netherlands that is home to a seal rescue and rehabilitation center.
The center was founded in 1986 and has since helped to rescue and release over 2,000 seals. In addition to its work with seals, the center also educates the public about seals and their habitat.
Through this free livestream you can see the seals that will soon be released back into the wild. You see strong, healthy and energetic seals happily enjoying the water.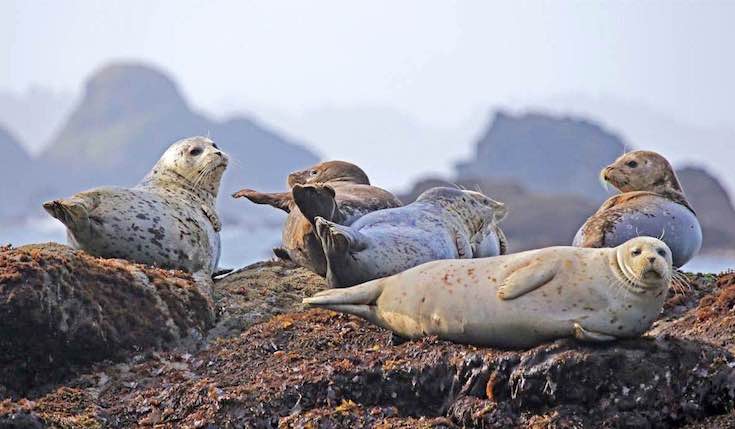 13 | Live Cat Camera
Unwind completely and forget your worries of the day. Stream this fantastic cat camera on your TV and enjoy the sweetest cats. The kitten live camera on YouTube offers a unique and adorable experience for kitten lovers around the world. The channel features a range of different kitten breeds, all of which are cute and cuddly. The kittens can be seen playing, napping, and exploring their surroundings.
In addition, the kitten live camera provides insight into kitten development, as viewers can see the kittens grow and change over time. The channel is updated regularly with new videos, so there is always something new to see. For anyone who loves cats, the kitten live camera on YouTube is a must-see.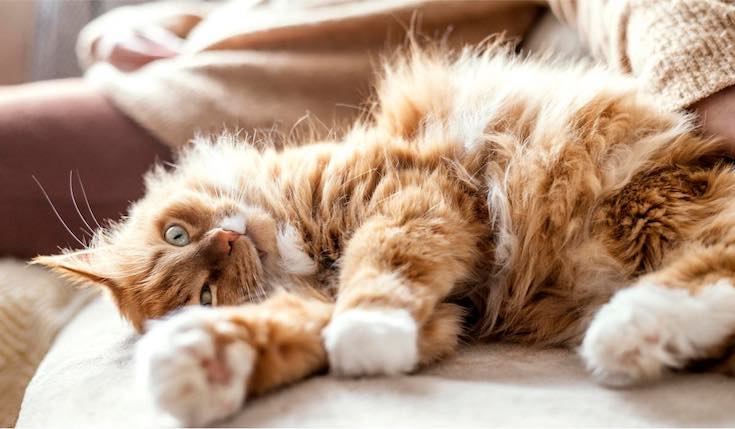 14 | Live Aquarium Camera
The Tropical Reef Camera, located at the Tropical River Gardens in London, offers a live look at a variety of brightly-colored tropical fish. The camera is positioned at the bottom of the exhibit, providing views of the coral reef and the many different types of fish that swim among it.
Visitors can watch as the fish go about their day, swimming among the plants and interacting with one another. The Tropical Reef Camera is a great way to get a close-up look at some of the most exotic and beautiful creatures in the world.
Aquariums are a great way to bring the underwater world into your home. They are also a great way to relax and de-stress. Watching fish swim around is very soothing. Studies have shown that looking at aquariums can lower blood pressure and heart rate. They can also help reduce anxiety and stress.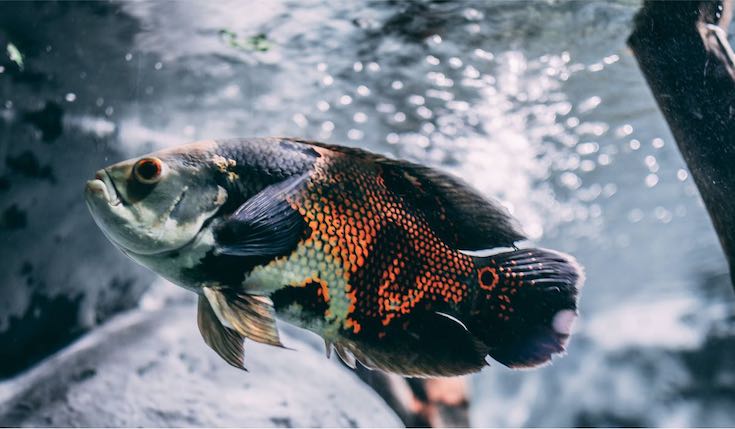 Get AirBeamTV free-trial app today and mirror this amazing video in record time.
15 | Panda Live Cam
Pandas are one of the most popular animals in the world, and it's easy to see why. They are incredibly cute, with their big black eyes and furry bodies.
Unfortunately, they are also an endangered species, and there are only a handful of pandas left in the wild. However, you can help to protect them by watching the panda free live cam on your TV.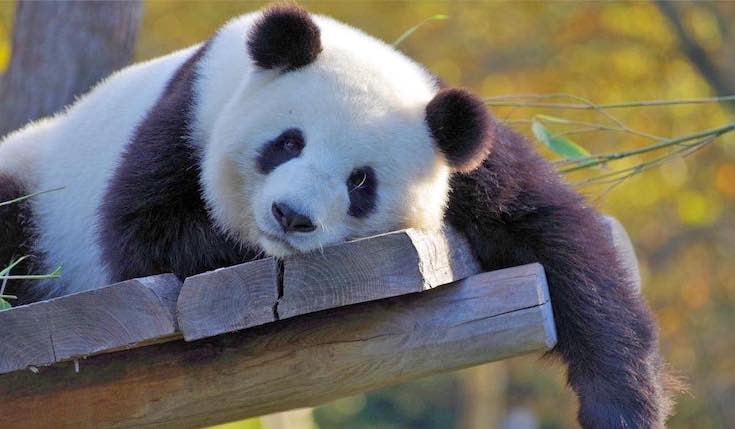 The panda live cam is a way for people all over the world to connect with these amazing animals. By tuning in, you can help to raise awareness about the plight of the pandas and the importance of conservation.
The giant pandas of this sanctuary live in separate enclosures and can be seen 24/7. This is one way that they are able to maintain their individual personalities, even though it may seem like all animals here have the same caretaker! So be sure to tune in to the panda live cam today.
16 | Live Sea Otter Cam
Accordingly Parade.com, sea otters are one of the cutest animals on earth. Watch these lovable sea acrobats online via the Monterey Bay Aquarium webcam. It is completely free and can be viewed 24/7.
The animals regularly swim by on their backs and are fed three times a day. Namely at 10:30AM, 1:30PM and 3:30PM.
Sea otters are voracious eaters, consuming up to 25% of their body weight each day. Their diet consists primarily of invertebrates such as crabs, mussels, clams, and sea urchins. Otters use their furry paws to crack open their prey and then eat the meat whole. Sea otters also eat a variety of fish, such as salmon and herring.
17 | Live Jellyfish Tank Cam
We stay at the Monterey Bay Aquarium. Now look at a very different kind of animal. This is truly one of the best free live cams in the world. It shows a mysterious animal on a very relaxing and safe way.
Did you know that jellyfish are born in a process called strobilation? In strobilation, the jellyfish starts out as a larva, which is called an ephyra. The ephyra goes through a process of budding, in which new segments are added on.
Once the ephyra has reached its full size, it breaks off from the parent jellyfish and starts to grow into an adult.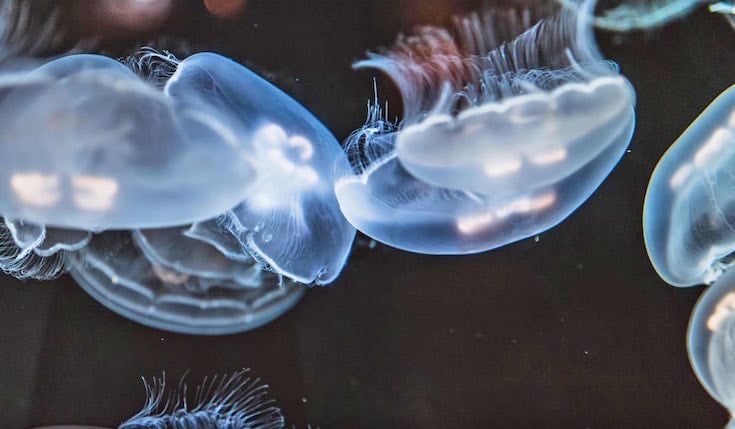 Jellyfish can also be born from eggs that are laid by the parent jellyfish. The eggs hatch into larvae, which then go through the process of strobilation to become adults.
18 | Tokyo webcam
Tokyo is a city that is always alive with energy and activity. The Tokyo Live Camera at Shiodome Rail Tracks offers a unique 4K view of the city.
From this vantage point, you can see the trains as they come and go from the station. You can also see the skyline in all its glory.
If you are looking for a way to experience Tokyo, this is a great way to do it.
The Tokyo Live Camera is available 24 hours a day, so you can always enjoy a front row seat to the action. It also shows the local time and the number of people viewing the free live cam.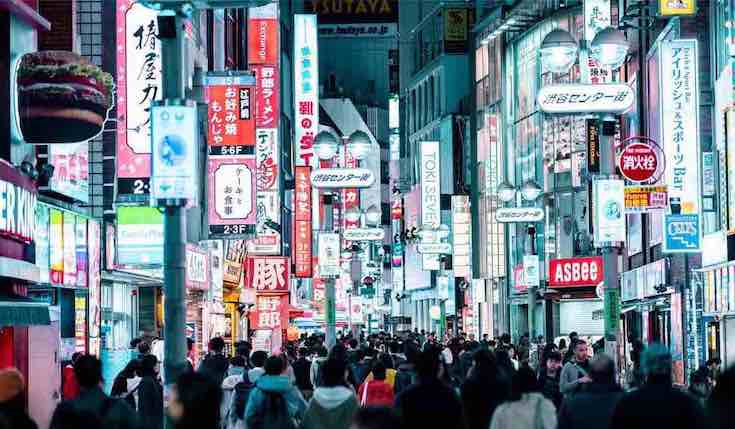 19 | Spain Live Cam in Ibiza
Enjoy Ibiza from your comfortable couch at home. This free live cam shows the port of San Antonio in Ibiza, Spain. Enjoy the setting sun, the beautiful boats and the nice background music.
Nice extra: The data from AccuWeather shows the local temperature and time on the right top.
Get Ibiza in your living room, cast it to your television and chill.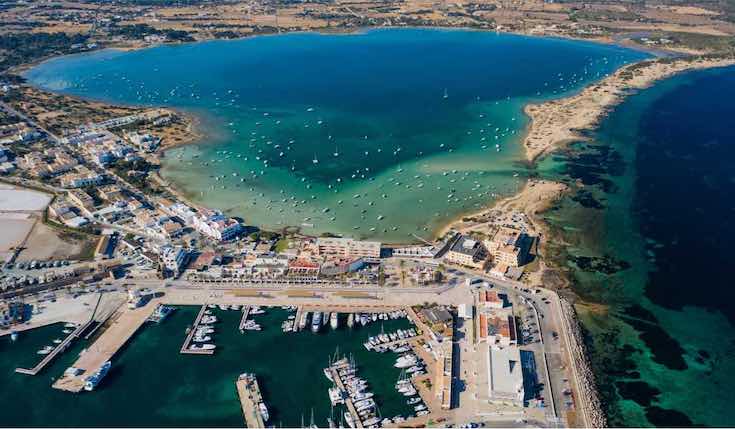 20 | Venice Italy Live Cam
If you can't go to Venice, we'll bring Venice to you. Without a doubt, this is one of the best free live cams in the world. It offers a 4K livestream of the most beautiful city in Italy and perhaps in the world.
It is very enjoyable to watch the people walking down the street as the boats pass by. A restaurant on the water can be seen on the right side of the live stream.
Connect your phone wirelessly to your TV via AirBeamTV and play this live stream for free. It is soothing and suits any setting.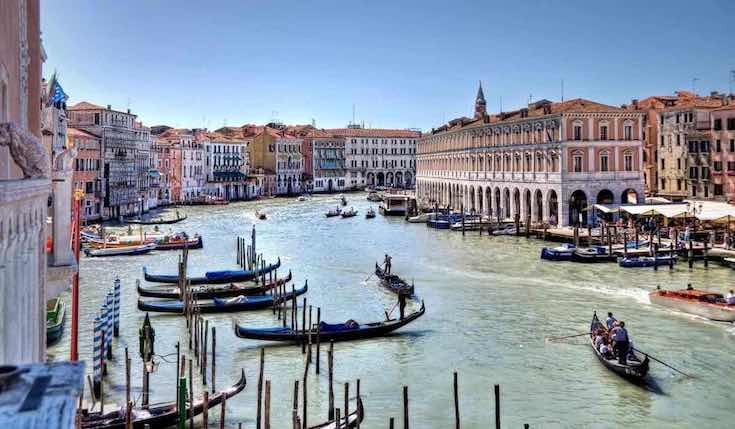 21 | Las Vegas Live Camera
The live camera in Las Vegas shows the strip at night. This is one of the most popular tourist destinations in the world, renowned for its casinos, hotels, and restaurants. It is positioned at a crossroads in the well-known city showing the hustle and bustle.
You can also see the American architecture of the city, including the iconic hotels and casinos. The live camera is a great way to experience the energy and vibrancy of Las Vegas.
The quality of this free live camera goes up to 1080p and you can hear music in the background. You can turn that feature off via the volume button on YouTube. The local time can also be read at the top right of the screen.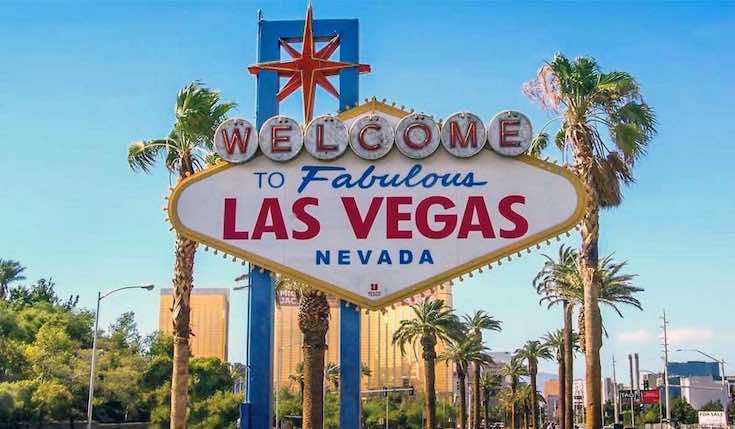 22 | Las Vegas Skyline Live Camera
Would you rather see Las Vegas from above? Then check out this free live cam overlooking the main street in Las Vegas. It shows The Mirage too. This famous hotel originally had a volcano feature which has since been replaced by an aquarium.
The Mirage hotels has 3,044 rooms, with 144 suites. The Mirage was the first new resort on the Las Vegas Strip. Construction took 16 years, and begun after the completion of Steve Wynn's Golden Nugget.
Las Vegas is the most populous city in Nevada, as well as the county seat of Clark County. The city is best known for its tourist attractions, including casinos, hotels, and live entertainment venues.
Here are five facts about this vibrant city:
Las Vegas has been founded in 1905.
The city's name comes from the Spanish word for "meadows," due to the nearby spring-fed meadows.
Las Vegas was originally a small Mormon settlement, but it later became a stopover on the trail to California during the Gold Rush.
In 1931, gambling was legalized in Nevada, and Las Vegas soon became known as a gambling destination.
Today, Las Vegas is one of the most popular tourist destinations in the world, with over 42 million visitors each year.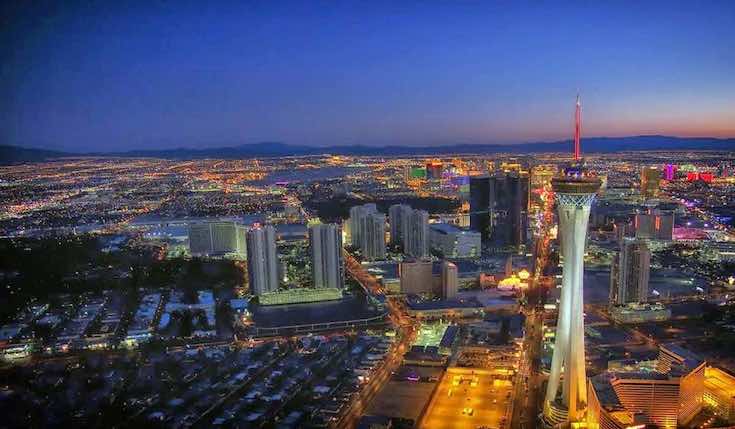 23 | Croatia Free Live Cams
Croatia is often called one of the most beautiful places in the world, and it's not hard to see why. From its stunning beaches to its rugged mountains, Croatia has something for everyone. Croatia has been inhabited for centuries, and its cultural heritage is evident in everything from its architecture to its cuisine.
See for yourself! Immerse yourself in the breathtaking beauty of Croatia's nature and culture via this livestream and mirror your iPhone to TV.
Get the beautiful harbour of Hvar in your living room right now. For free, of course.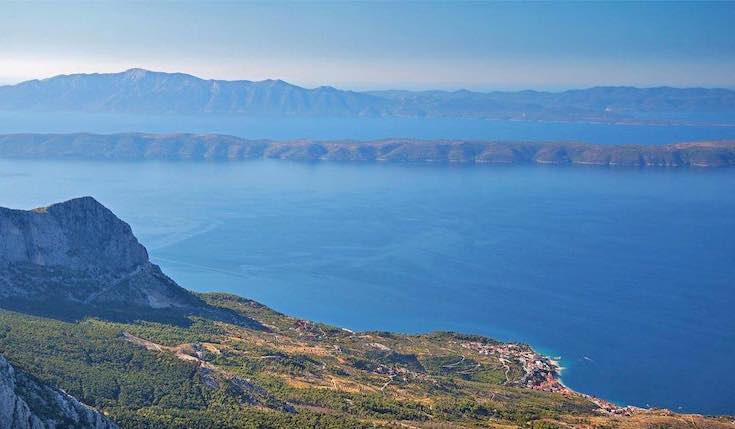 24 | Webcam in Rome Italy
If you can't make it to Rome in person, the next best thing is to watch the Trevi Fountain via webcam. The webcam offers a front row seat to all the action, from the moment the first drops of water fall to the final splash.
You can also see the changing expressions on the faces of the people who come to marvel at the fountain. Watching the webcam is a great way to experience the beauty and majesty of the Trevi Fountain without having to deal with the crowds.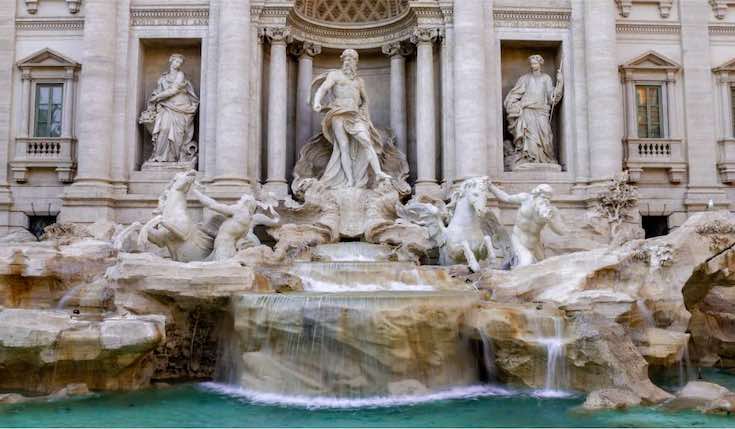 25 | Austria Free Live Cams
I would definitely return to Austria. They were all good experiences for me, but definitely Austria because there were some ancient Celtic, sacred sites that were in the forest that were quite beautiful.

Nicholas Cage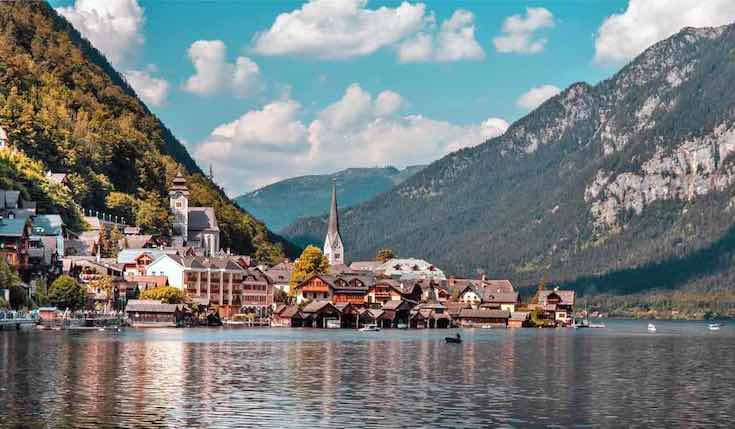 Austria Live Cam has numerous live cameras placed throughout Austria which provide real-time footage of various locations in the country. These live cams are located in popular tourist areas as well as some more obscure spots, giving viewers a chance to explore Austria from the comfort of their own home.
Some of the Austria Live Cam locations include Burgenland, Niederostrreich, Tirol, Steiermark, Salzburg, Karnten, and many others. Whether you're hoping to catch a glimpse of Austria's stunning scenery or get a peek at its vibrant culture, Austria Live Cam is sure to have something for everyone.
26 | Plane Spotting Via Airplane Live Cam
This airplane live cam in Prague, Czech Republic is a great way to spot planes. By using this live cam, you will be able to see all the action happening at the airport. This is a great resource for those who are interested in aviation or for those who want to see what is going on at the airport.
The live cam will allow you to see the planes as they take off and land. This is a great way to learn about the different types of planes and how they operate. The live cam is also a great way to see the different airlines that fly into and out of the airport.
The airplane live cam in Prague, Czech Republic is a great resource for anyone who wants to learn more about aviation or for those who want to see what is going on at the airport.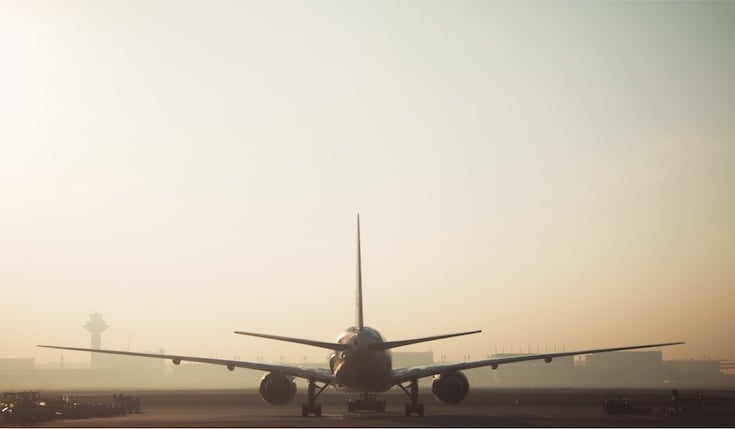 You can watch this free live cam in Prague on your TV by using the cast to tv feature of AirBeamTVs apps. This is a great way to see what is happening in the city without having to leave your home. To use this feature, all you need is a compatible device and an internet connection. Simply connect your device to the internet and cast to tv from the Prague live cam page. You will then be able to see the live feed on your TV.
27 | Live Train Cam
Trainspotters, this one's for you! This live train Cam in the south-east of The Netherlands is now up and running, so you can tune in and spot Dutch, German and Belgium trains as they come by.
This is a great opportunity to see some of the world's most iconic trains in action, so make sure you don't miss out.
Whether you're a seasoned trainspotter or just getting started, this live train cam is sure to provide plenty of entertainment. So what are you waiting for? Tune in now and enjoy the show!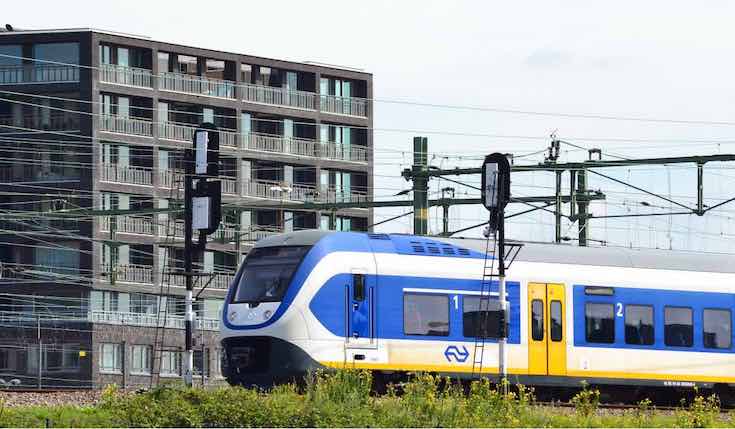 28 | Live Cam Michigan
Tune in this popular live stream in Michigan, USA. It shows a beautiful port with a rotating free live cam.
You can see boats passing by with American architecture on the background. This live stream fits in every occasion and is quite relaxing.
29 | San Francisco Live Cam
Would you rather have San Francisco in your living room? Not a problem! Discover this free live cam with its lens on the famous bridges of the American city. And yes, you can see the skyline too.
Wanna know what the weather in San Francisco is like today? Just open this live stream. The rotating view prevents it from getting boring.
It is definitely recommended to mirror this on your TV from your phone. Use the revolutionary screen mirroring apps from AirBeamTV for that. You can try it today for free.
30 | Korea Live Stream
Go people watching and check out the streets of Korea with this free live cam on YouTube. The livestream camera is positioned in Busan and shows the busy street life of South-Korea. There's always something going on over there!
Fun Fact: As of 2018, the population of South Korea is estimated to be 51.47 million inhabitants. The population of South Korea has been growing steadily over the past few decades, thanks in part to the country's strong economy. However, the population is expected to begin declining in the coming years as the birth rate continues to fall. Despite this, South Korea is still one of the most populous countries in Asia, and its capital city of Seoul is home to over 10 million people.
FAQs
How to livestream on YouTube?
If you're looking to start livestreaming on YouTube, the process is actually quite simple. All you need is a free live cam and an internet connection. Once you have those set up, just head over to YouTube and sign in. Then, go to the Live tab and select "Create live stream." From there, you'll be able to choose your live cam and start streaming.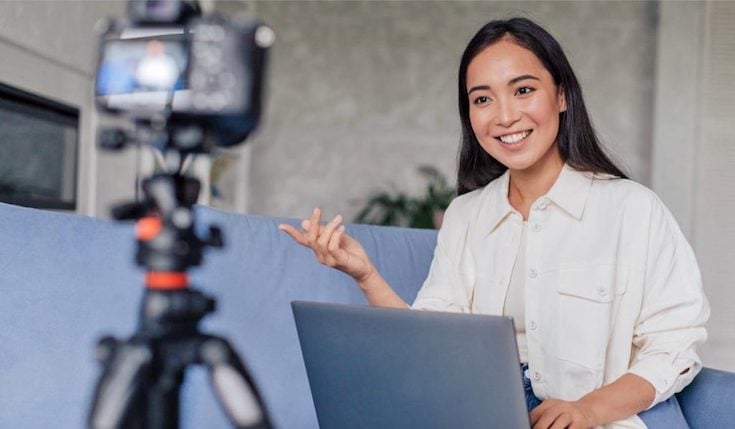 Of course, there are a few things to keep in mind if you want to make your livestream successful:
Be sure to prepare ahead of time and have a clear idea of what you want to stream.
Interact with your viewers and answer any questions they may have.
Try to keep your stream focused and avoid going off on tangents.
If you follow these tips, you'll be well on your way to becoming a successful YouTube livestreamer.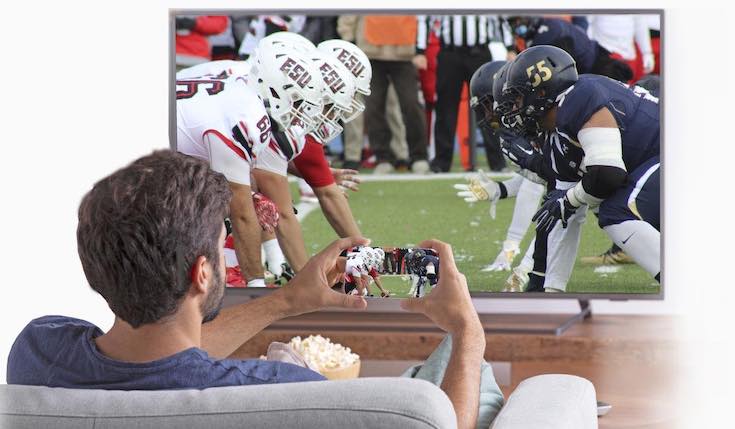 How to stream livestream on Safari to Roku?
You can stream live video on safari to Roku by following these simple steps.
Try if it works with Roku screen mirroring app of AirBeamTV
Otherwise, open the Safari browser on your computer and navigate to the website that is broadcasting the live stream.
Then, find the "Share" button and click it.
A drop-down menu will appear; from this menu, select "AirPlay."
A new window will pop up; from here, select your Roku device from the list of available options.
Once you have done this, the live stream will begin playing on your Roku device. You can now enjoy watching the livestream on your TV!
How to use Fire TV Stick for live cam feed?
AirBeamTV allows you to connect your device to the internet and then use it as a live webcam. It's a great app for those who want to use their fire tv stick for live cam feed. AirBeamTV is available with a free-trial on the App Store.
What are best brands cams for live streaming?
Any cam that can provide high-quality streaming video that you can use for live streaming. However, there are a few brands that are known for providing great live streaming experiences. If you're looking to buy a cam specifically for live streaming, it's worth checking out models from Logitech, Canon, and Sony. These brands offer cams with features like HD video quality, autofocus, and low-light performance that make them well-suited for live streaming. In addition, they also tend to be more affordable than other high-end cam brands.
ALSO DISCOVER:
Free Samsung TV Remote App For iPhone & iPad
Screen Mirror App For Amazon Fire TV
40 iPhone Hacks You Didn't Know About