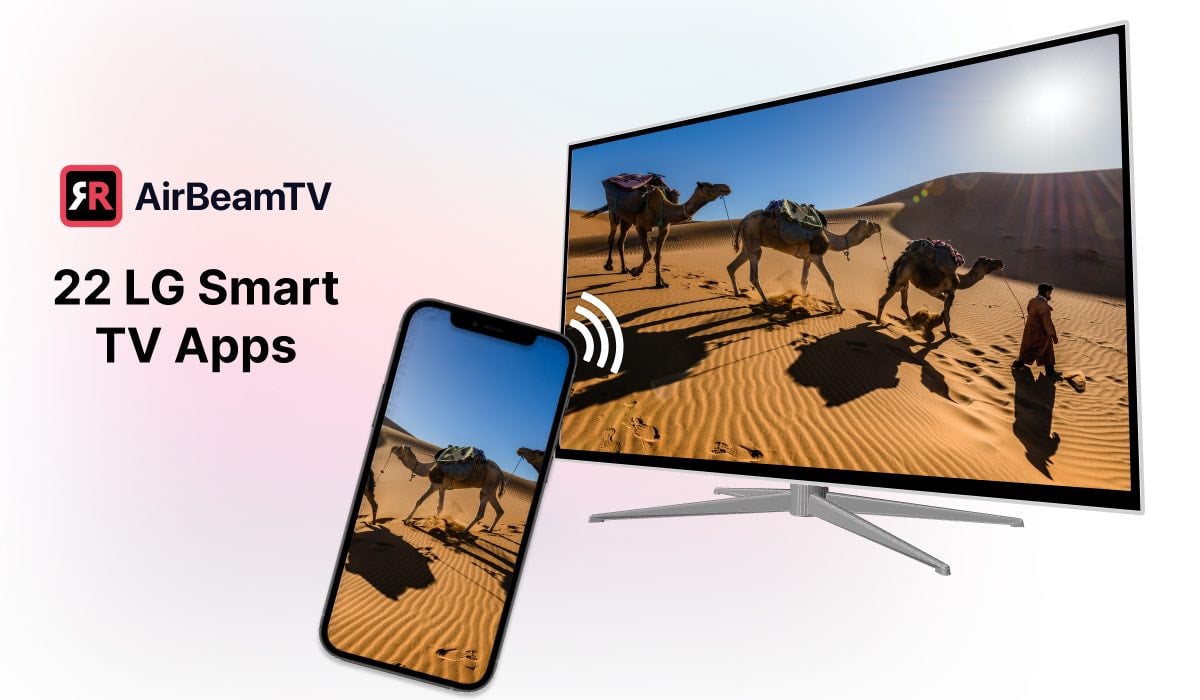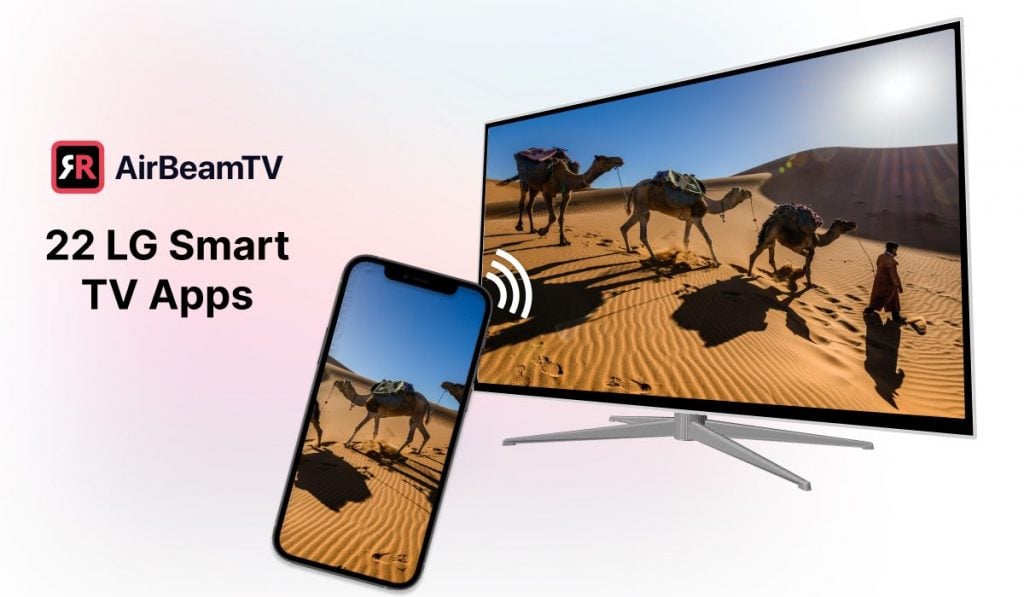 22 Best LG Smart TV Apps
You have a LG Smart TV – one of world's best television brands – but you're not sure which apps to download first. With so many great LG Smart TV apps available, it can be hard to know where to start. You can easily get lost in the sauce. AirBeamTV has put together a list of the 22 best LG Smart TV apps to get the best home-entertainment experience. From streaming services like Netflix and Plex, to sports and news apps, to games and productivity tools, we've got you covered.
Discover 22 great LG Smart TV apps you don't want to miss.
Interested in learning how to cast to LG TV from Android or mirror from iPhone? Click the buttons below and find out more!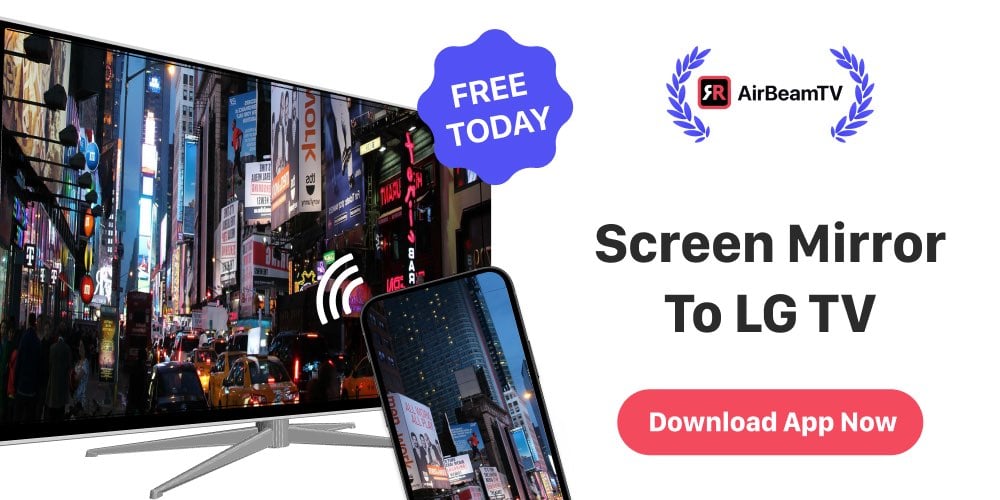 How Can I Add Apps To My LG Smart TV?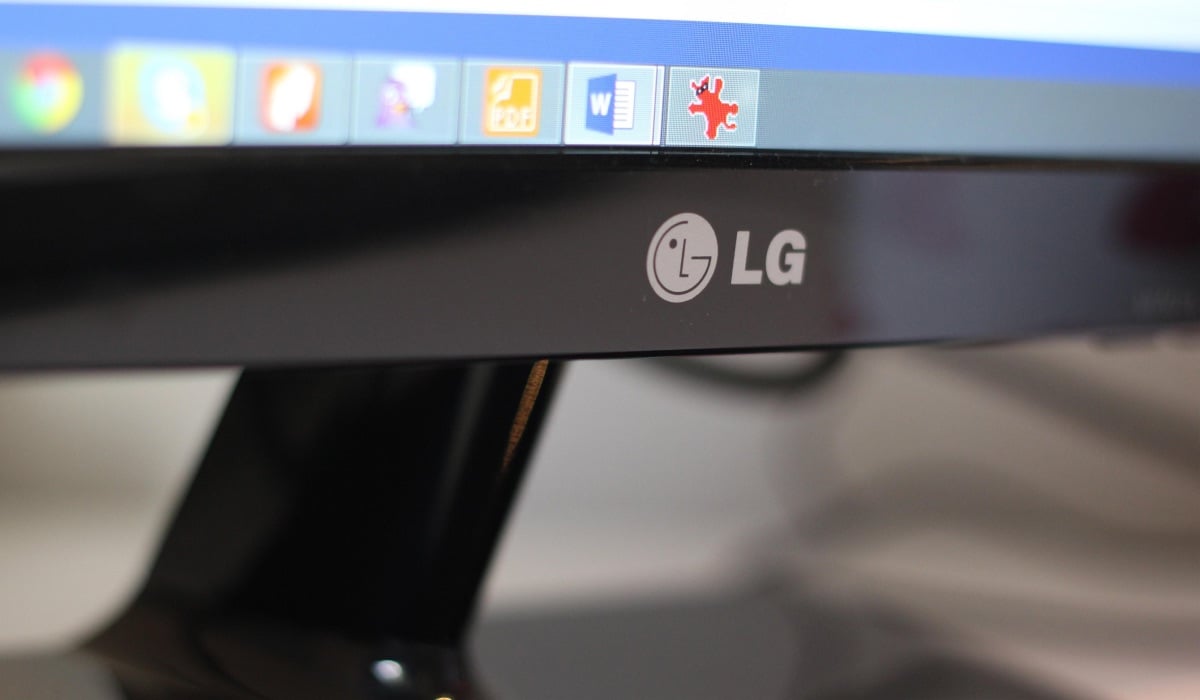 Let's start with the basics. The very first step to using apps on your LG Smart TV is for you to actually download them!
Requirements
To download apps you need at least the following: An LG TV, a physical LG remote control, WiFi or possibly this free LG TV Remote app.
How to do it on an LG Smart TV?
Press the 'Home' button on your remote.
Scroll right to LG Content Store.
Click the search icon in the top right corner.
Type the name of the app you want to search for or use the voice search function.
Click on the app you want to have.
Click install.
You're done!
LG Content Store allows you to update your apps and get a quick overview of all the apps you have installed.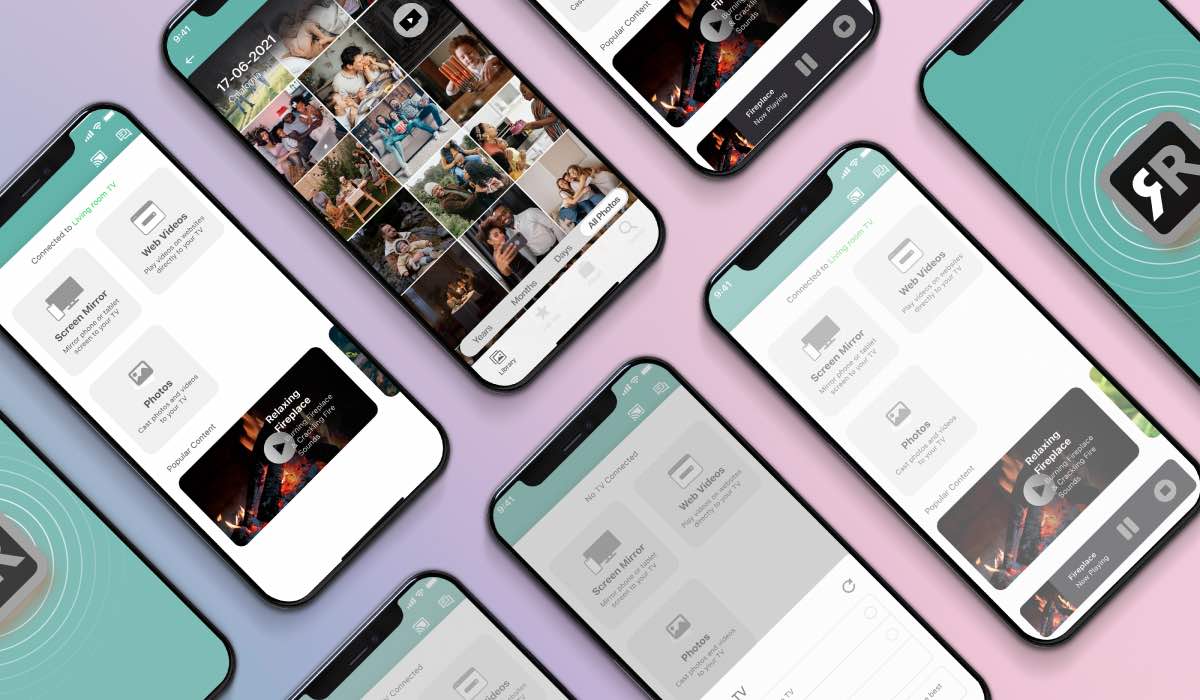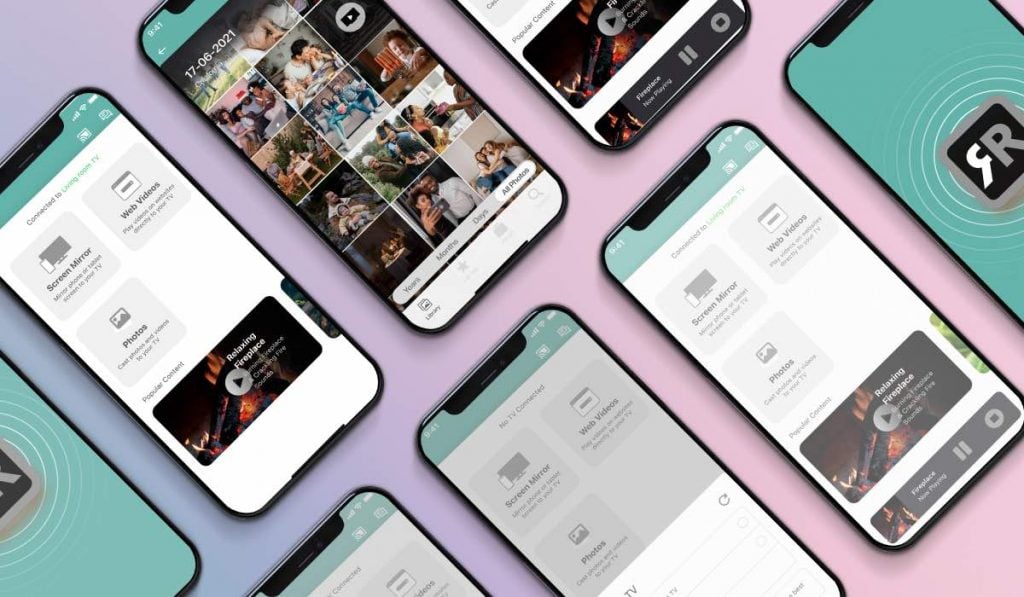 How Can I Access Region Specific Apps On LG Smart TV?
The apps available on LG Smart TVs are often region-restricted. That means they are only available in a certain country or area.
There is a way for you to access such apps. Here's how:
Click the 'Settings' button on your remote.
Head over to 'General'.
Then go to 'Location'.
Next – 'LG Services Country'.
Change your existing country to the one you want.
After doing that, your TV will reboot. From there, you should be able to get the app you want from the LG Content Store.
Keep in mind that changing your LG Services Country may affect your other apps.
1 | LG Screen Mirroring App By AirBeamTV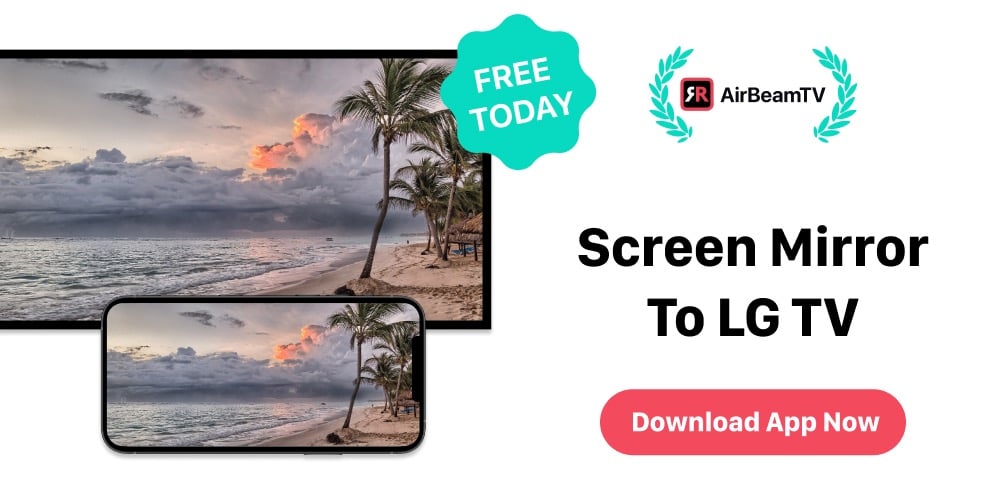 AirBeamTV develops LG screen mirroring apps. We offer iOS, MacOS and also Android apps to mirror to your LG TV. Learn more below.
Mirror Android To LG TV
AirBeamTVs experts made an ultimate blog-post on how to cast to LG TV from Android. Discover in less than 13 minutes how to connect your phone or tablet to your television without using HDMI cables, adapters or other expensive hardware. Or, simply go to this product-page on cast Android to LG TV to download the free-trial application developed by AirBeamTV.
Mirror iOS or macOS to LG TV
Do you own an iPhone, iPad or a MacBook and an LG Smart TV? Then AirBeam TV's Mirror for LG Smart TV is THE app for you!
Why?
Think about all of the great apps you have on your smartphone. Or a YouTube video, straight from your laptop, without a need to type with your remote (ugh…). Watch them all on your big screen with AirBeamTV's app for LG Smart TVs!
Another great thing? You don't need any additional hardware. Just your iOS device, your TV and the app – that's all. You can start mirroring in a matter of minutes without getting up from your couch!
ANOTHER great thing? It works with all LG Smart TVs made after 2012!
Oh – make sure both your LG Smart TV and your AirBeamTV app are connected to the same WiFi! Otherwise they won't be able to establish a connection.
How Can I Mirror My iPhone Screen To LG Smart TV?
Download the Mirror for LG TV app from the App Store.
Connect your iPhone to your LG Smart TV.
Click 'Screen Mirror'.
Next, click 'Start Mirroring'.
Now you can scroll apps, watch videos and much more from your TV!
How Can I Mirror My MacBook Screen To LG Smart TV?
Download the Mirror for LG TV app from the App Store.
Install it.
The app will be visible in the menu bar at the top of the screen.
Connect it to your TV.
Enjoy wirelesss screen mirroring!
How much is the AirBeamTV Mirror for LG TV app?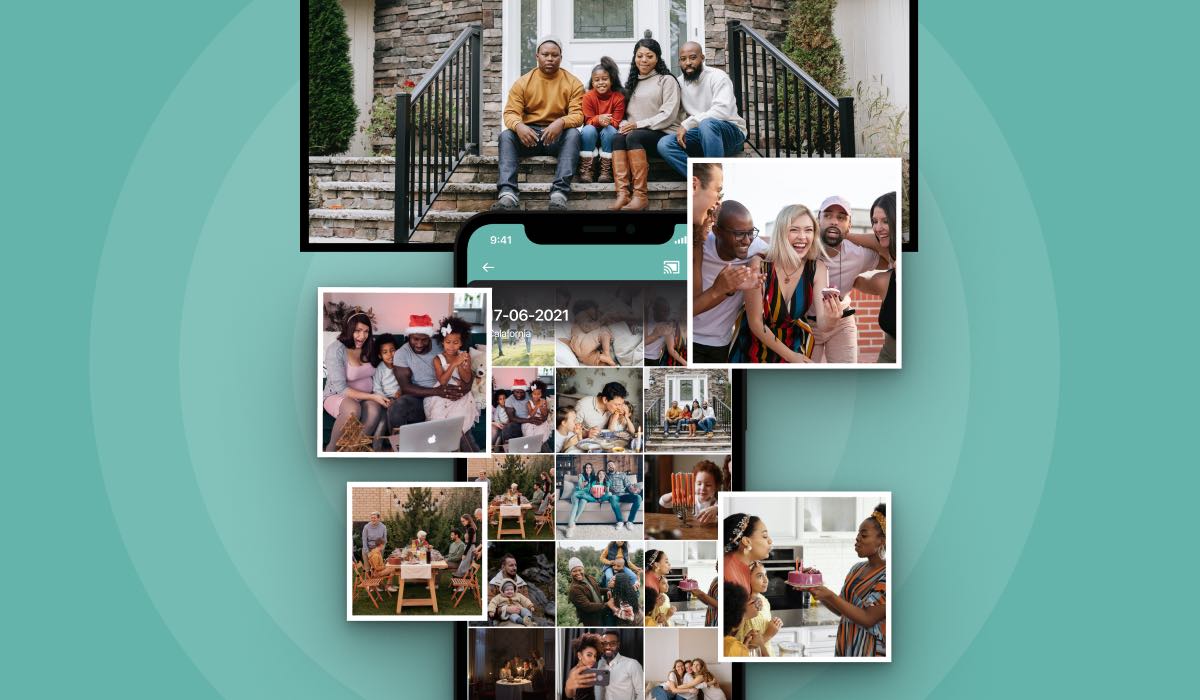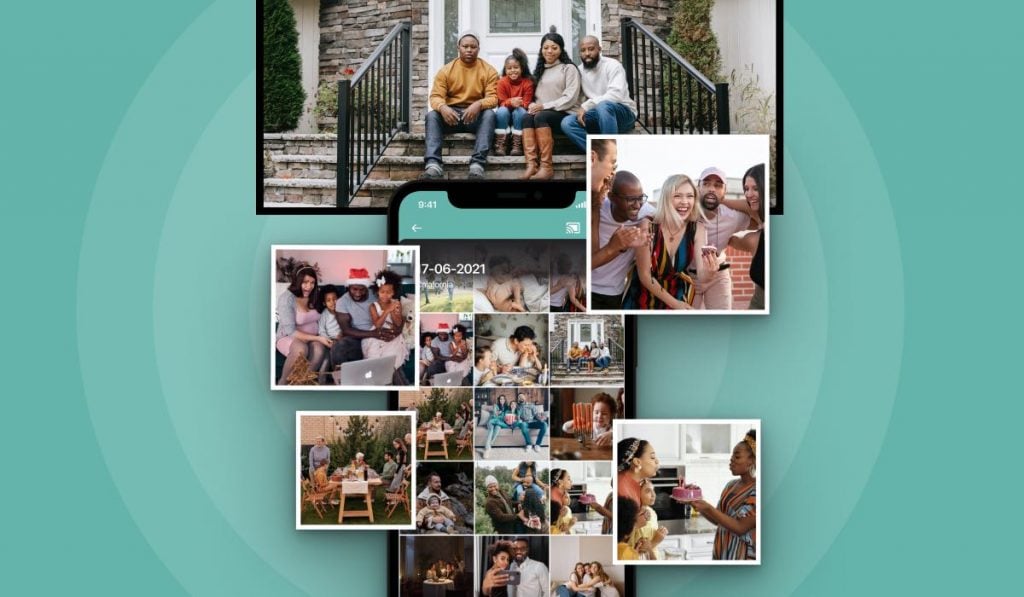 Mirror for LG TV app has a free trial of seven days. After that, there are three payment plans.
Monthly subscription: $4.99. This is the perfect option if you want to check the app out beyond the week-long free trial period. It's has no obligations and is very flexible. Prolong it for as much as it suits you!
Yearly subscription: $14.99 – if you enjoy Mirror for LG TV, you can get a whole year of use at a mere price of three monthly subscriptions.
Pay just once: $33.99. At this price, you can get the app for the rest of your life. It's a steal, compared to the price and frequent upgrades of external hardware such as Apple TV.
2 | MirrorMeister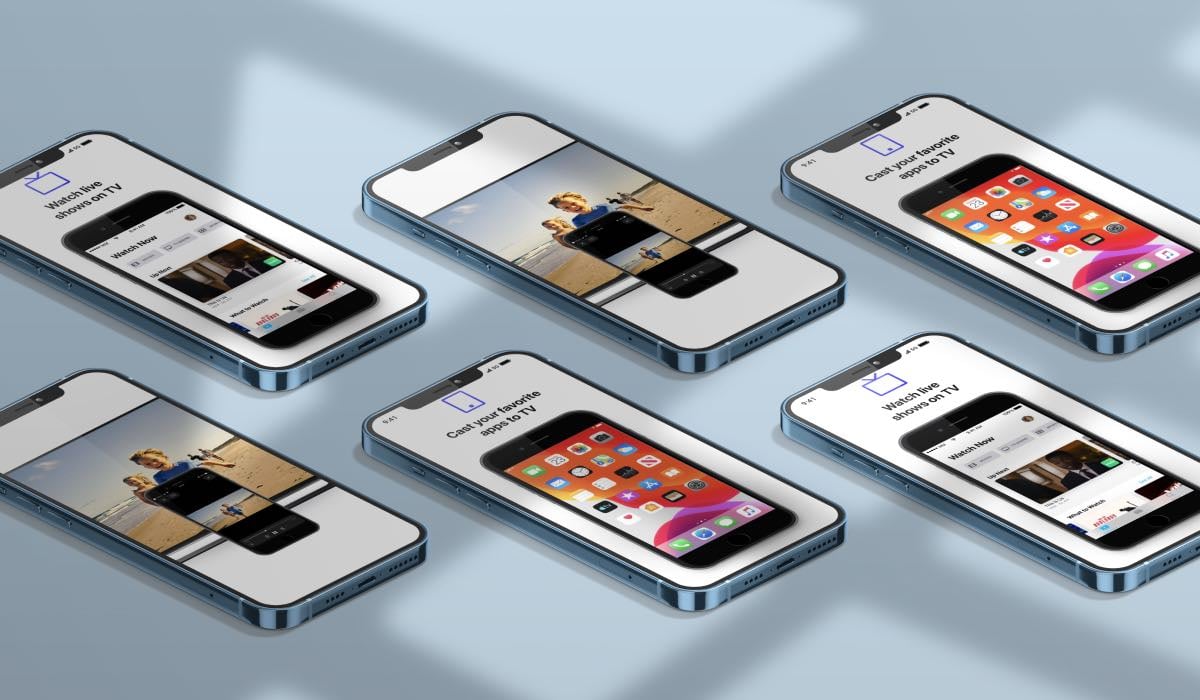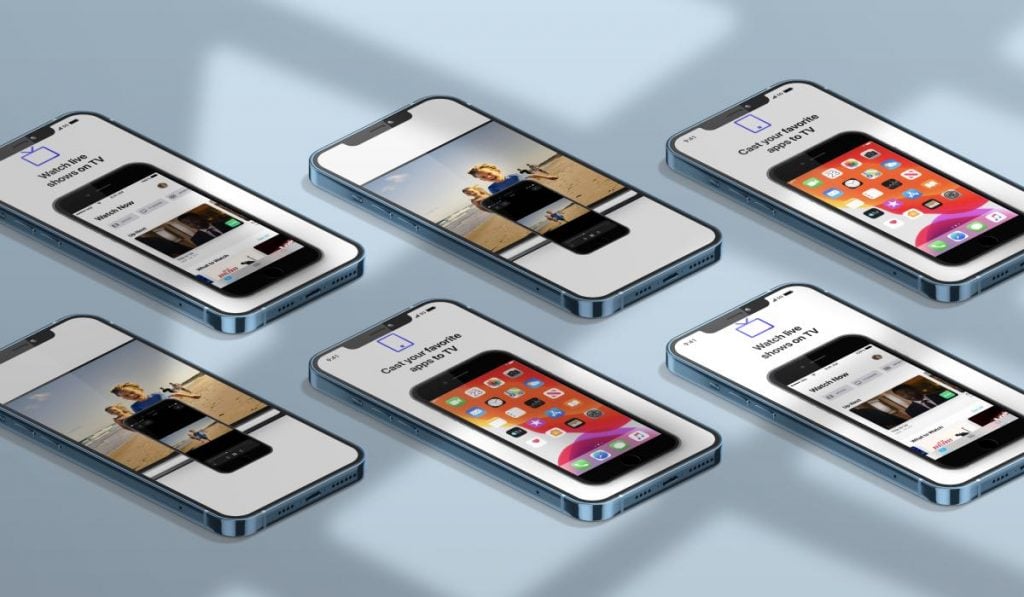 MirrorMeister is a free screen mirroring app developed by MeisterApps. It's designed to merge iPhones, iPads and MacBooks with Smart TVs and streaming devices from all popular manufacturers.
This app makes screen mirroring easy, seamless and, most importantly – wireless!
It's the option to go for if you have multiple Smart TVs from different manufacturers in your house. If you want to stay with AirBeamTV apps, however, there are dedicated apps available for all popular TV models and streaming devices.
Which Smart TVs work with MirrorMeister?
MirrorMeister works with a vast majority of popular Smart TVs – Samsung, LG, Sony, Panasonic, Sharp, among many others. It also works with streaming devices – Roku, Fire TV and Chromecast.
This is a great option if you own several Smart TVs from different manufacturers. A Samsung in your living room, an LG in your bedroom and a Sony in your in-house gym? Mirror your iPhone on all of them with a single app – MirrorMeister!
In total, there are 813 devices supported by MirrorMeister. In a rare scenario your TV is not supported, MirrorMeister will give you a full refund.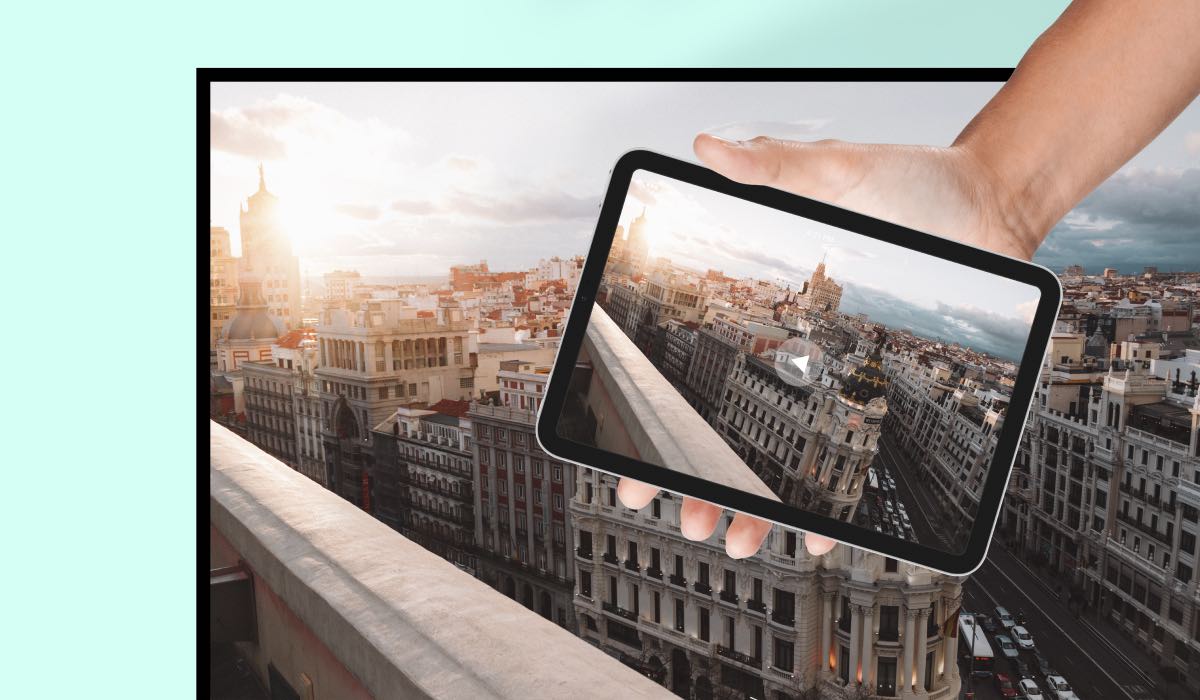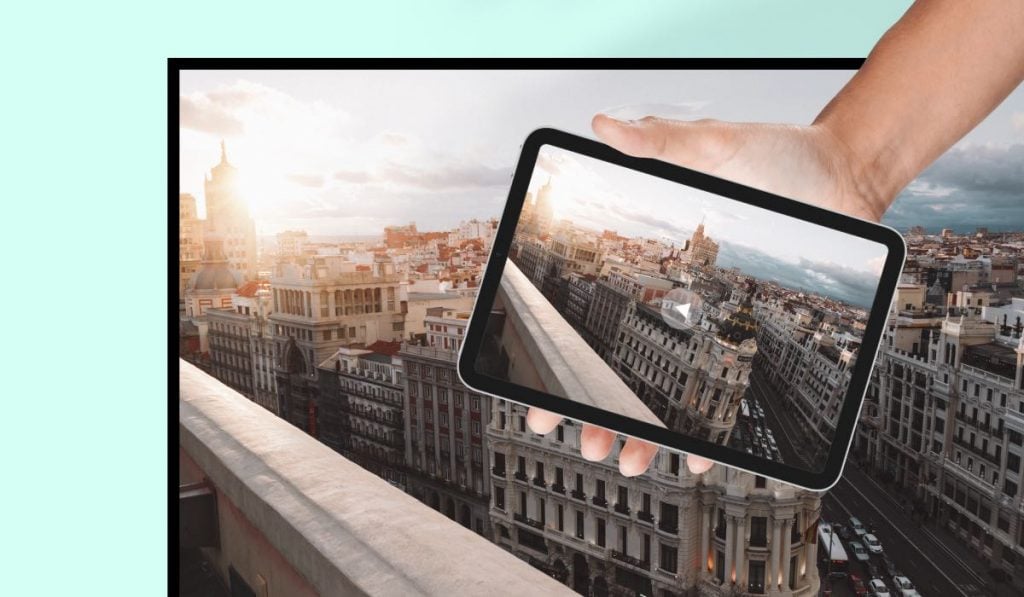 How much is MirrorMeister?
Although MirrorMeister is a free app, you can opt for a paid subscription to access all features. It starts at $5.49 for a monthly plan, $14.99 for a full year and $33.99 for a Pay Once option.
3 | LG TV Remote App
Tired of losing or misplacing your remote? Dreading the moment you have to use it to look something up on your LG TV? LG TV Remote Control Plus is the alternative for you!
It's an LG TV remote app for iPhone, iPad and Android. With it, you can navigate your LG TV without a hassle. What is more, you can have it completely for free!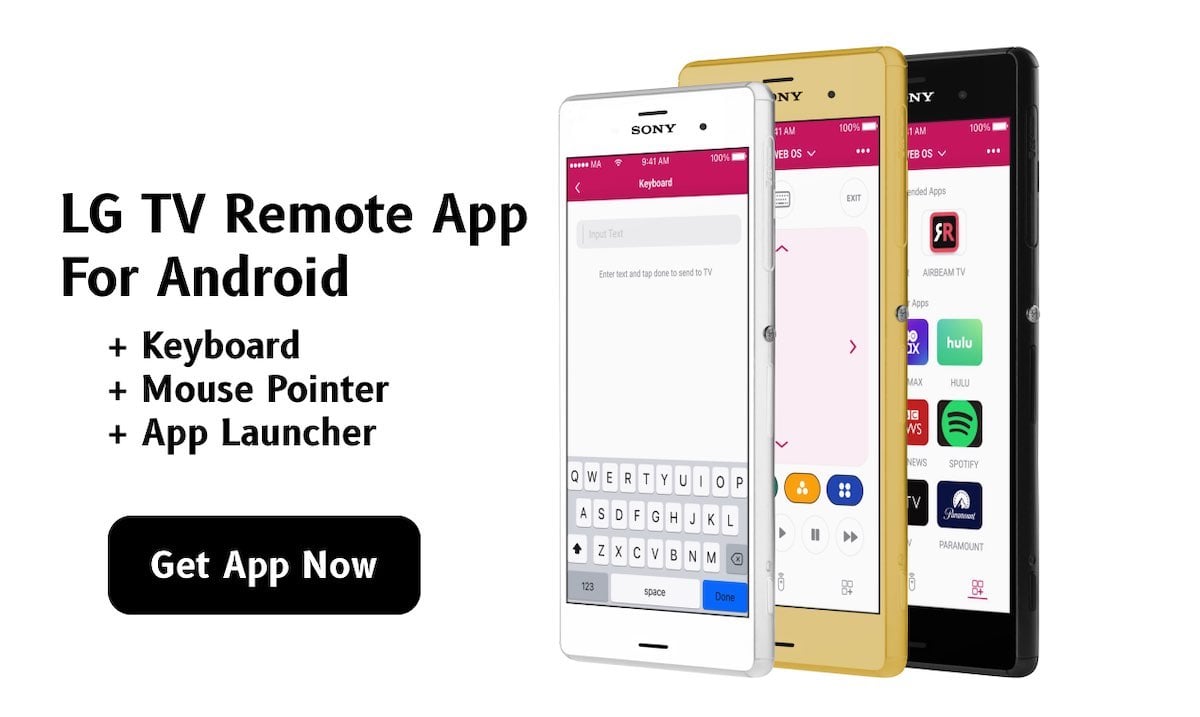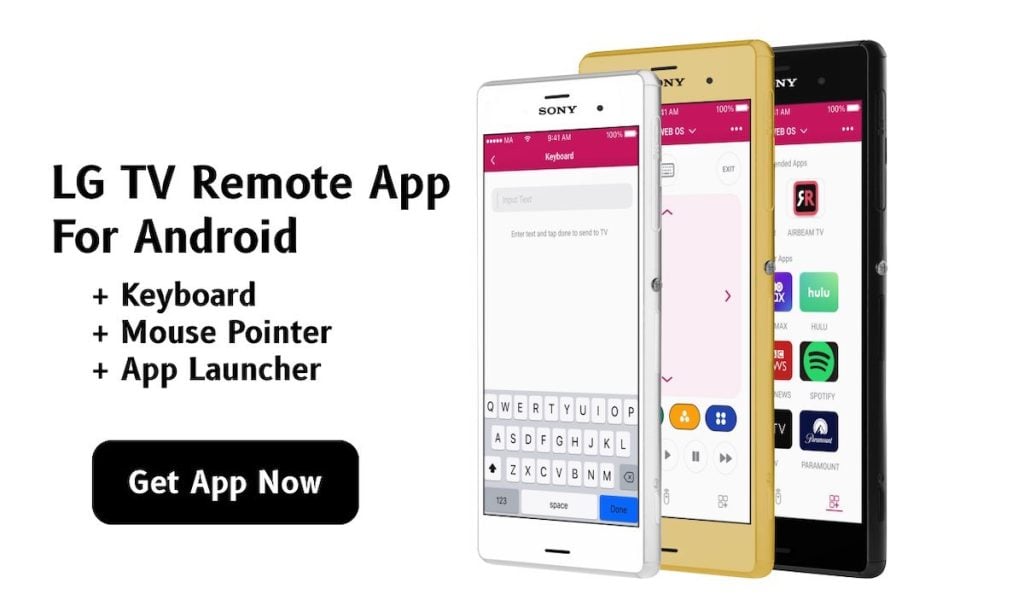 LG TV Remote App functionalities
LG TV Remote Control Plus is packed with functionalities – you won't miss your old, clunky remote!
Turn volume up and down.
Change channels.
Dial numbers.
Navigate LG TV with direction keys.
Mute and unmute your LG TV.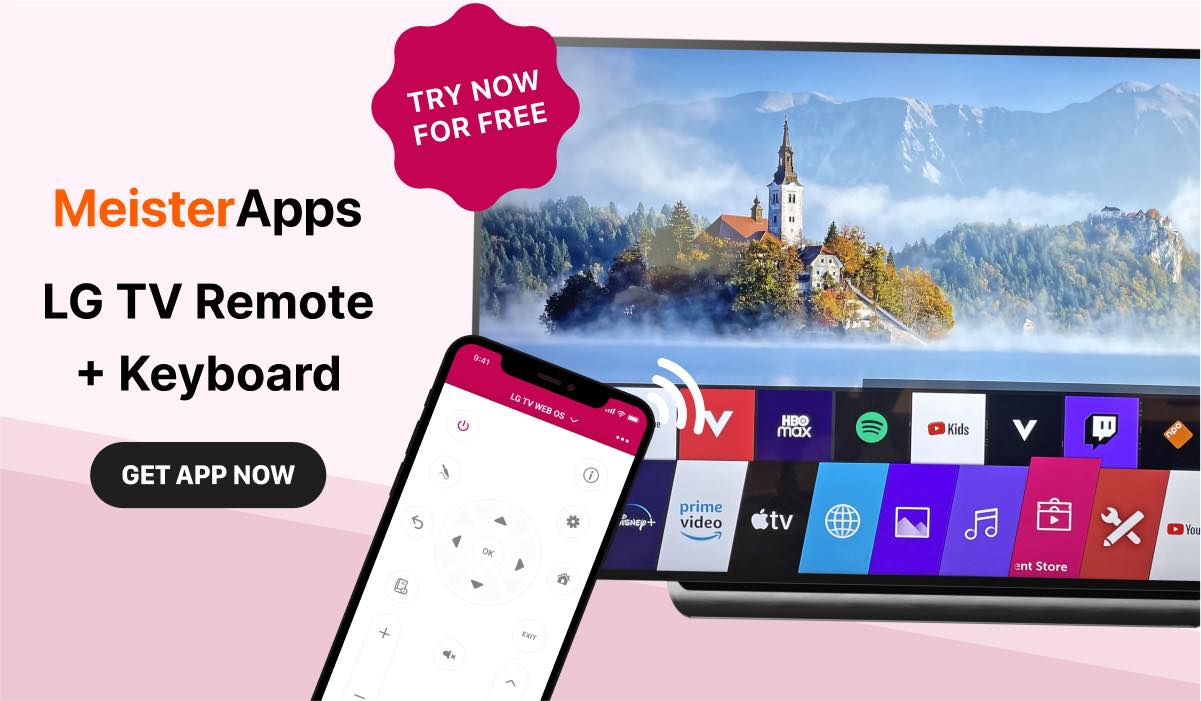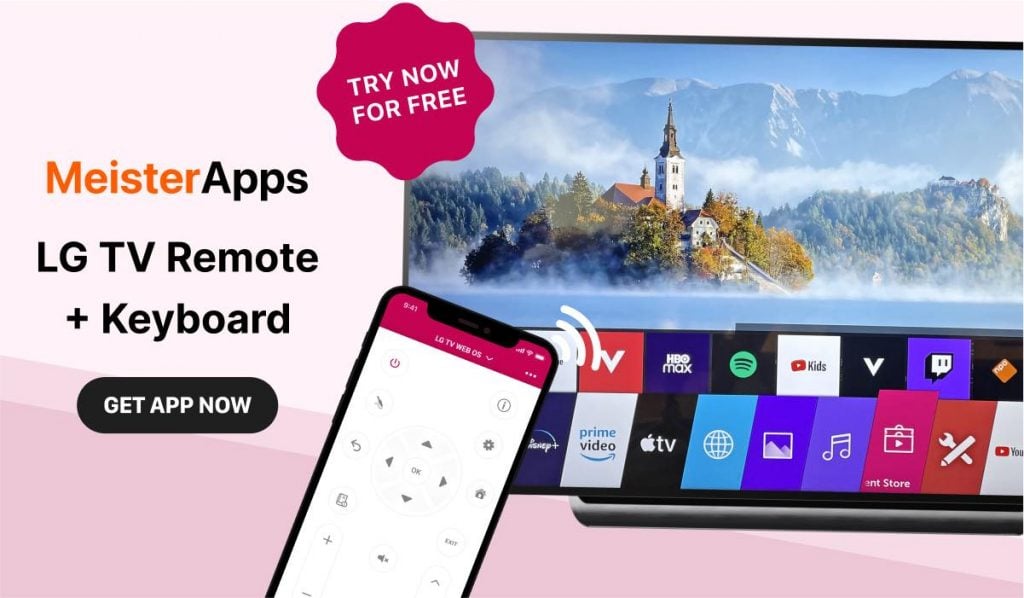 LG TV Remote App PRO features
If you decide to purchase the PRO version of this LG TV remote app, you will gain access to three unique features:
Trackpad for quick and easy navigation.
Keyboard for convenient typing.
App launcher – launch TV apps from remote app!
PRO version subscription
The PRO version of the LG TV Remote Control Plus is available in three flexible subscriptions:
Monthly at $3.49 – flexible model, cancel anytime
Yearly at $13.49 – the best deal
Pay-once at $27.99 – use the app indefinitely
4 | Netflix App For LG Smart TV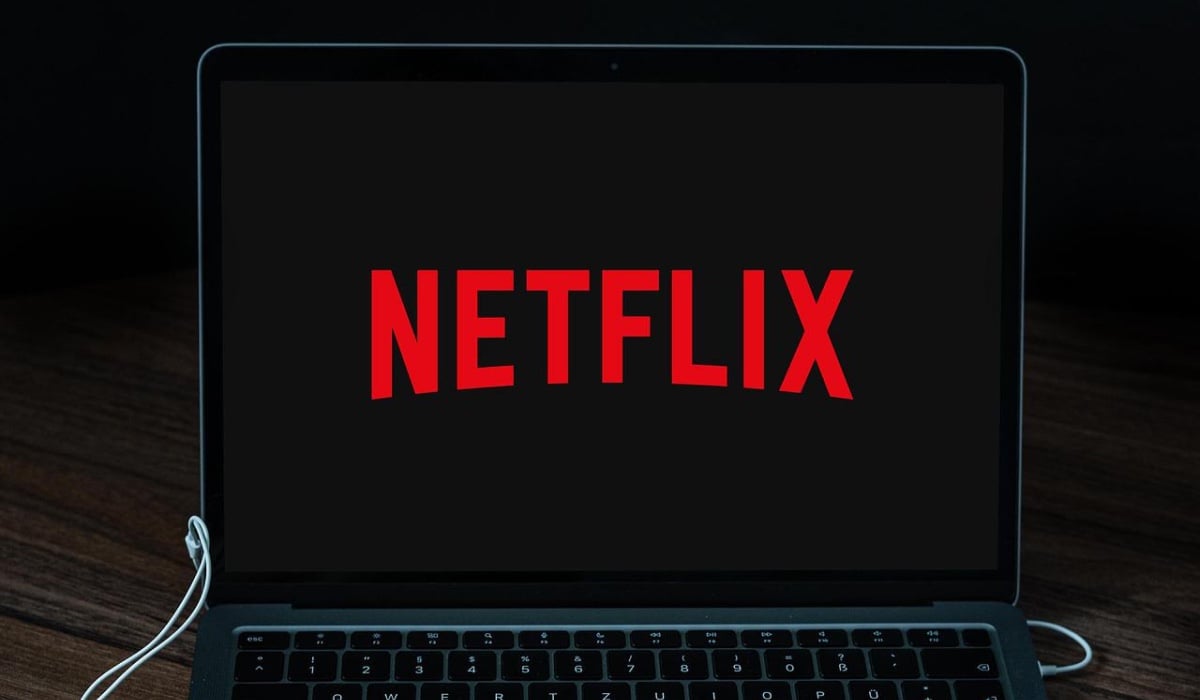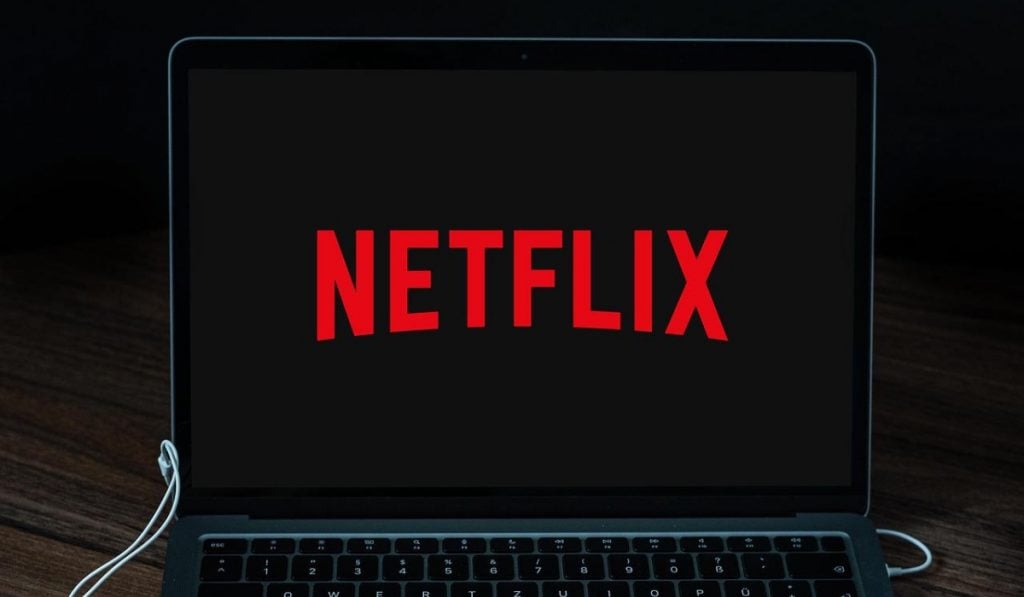 Netflix is one of world's most popular streaming services. With numerous hit original series throughout the years, it has more than earned its title.
Download Netflix on your LG Smart TV to enjoy the likes of Breaking Bad, 'You' or Stranger Things on the big screen!
Netflix will come pre-installed on some LG Smart TVs. Sometimes, however, you will have to download it. In all cases, though, the app will require a paid subscription.
Netflix subscription cost
The subscription service comes at three price points – Basic at $9.99 per month, Standard at $15.99 per month and Premium at $19.99 per month. Each gives you access to entire Netflix content catalogue.
The first supports Standard Definition and allows for one stream. Standard has HD and two simultaneous streams. Premium gives you 4k support and a possibility to stream four pieces of content at the same time.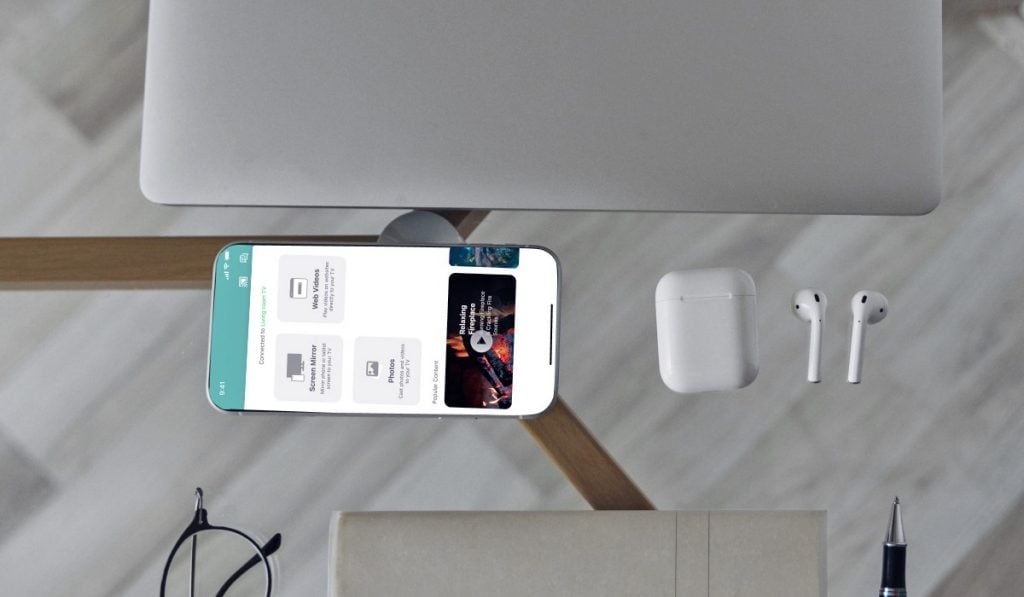 Simultaneous streams mean that more than one separate devices can watch Netflix content at the same time and from the same account.
Keep in mind that some content on Netflix is region-restricted. The streaming giant has also been pretty serious about not allowing any VPN manipulations. Be sure your favourite show or movie is available in your country before getting the more expensive option!
5 | Plex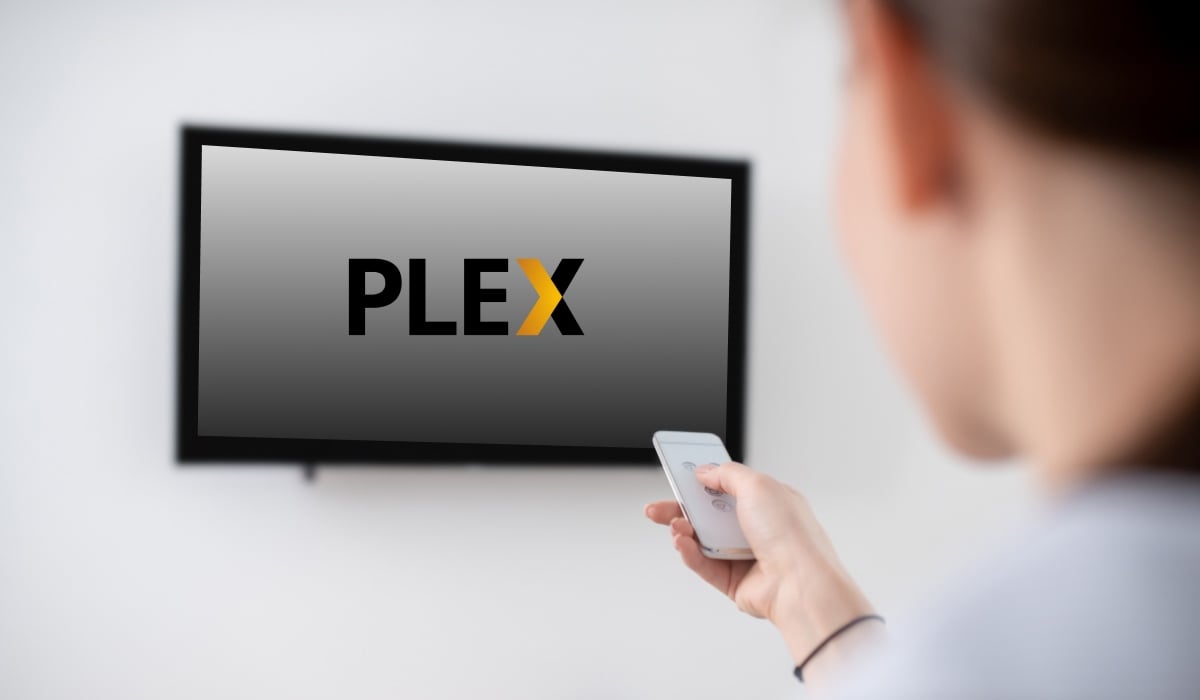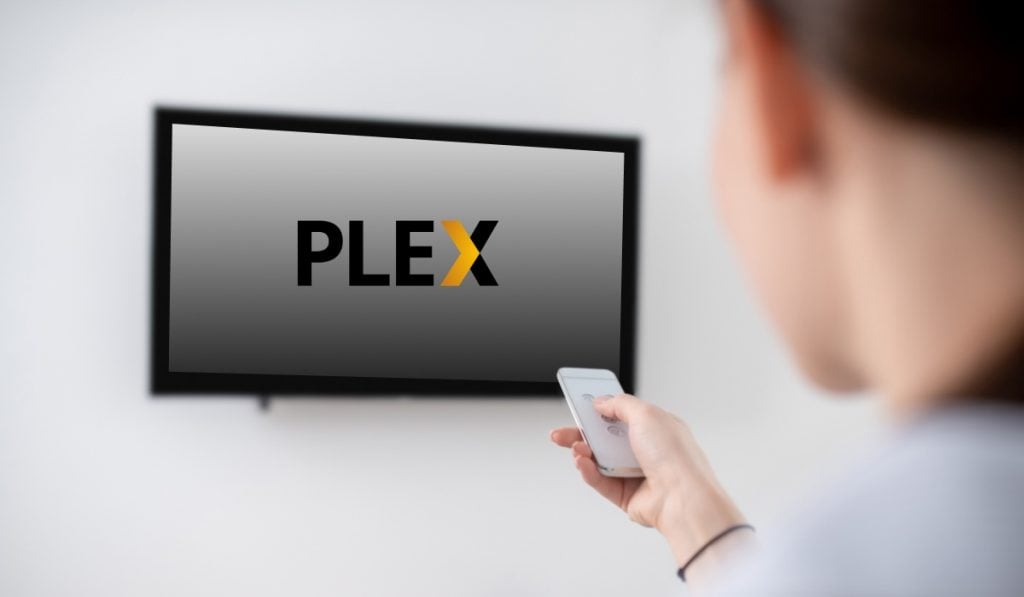 Plex is a streaming app. What makes it different from the likes of Netflix or HBO Max? It's totally free.
Plex gives you access to a collection of 50.000 movies and TV shows as well as around 250 live TV channels.
Additionally, Plex has a media management feature. That means, if you have a collection of media such as movies, music or TV series on a hard drive, you can use the app to automatically sort it into an accessible library.
To do this, you have to download Plex to the device that hosts your media.
Plex Pass
Although Plex TV works perfectly fine as a free app, you can opt for a paid version to gain access to some extra functionalities.
Plex Pass gives you 4k and HDR support, extra content for movies (cast interviews, behind-the-scenes and trailers), ability to skip intros and sync your library with your mobile phone for offline viewing.
Plex Pass starts at $4.99 per month, $39.99 yearly, or $119.99 for a lifetime subscription.
6 | Words Online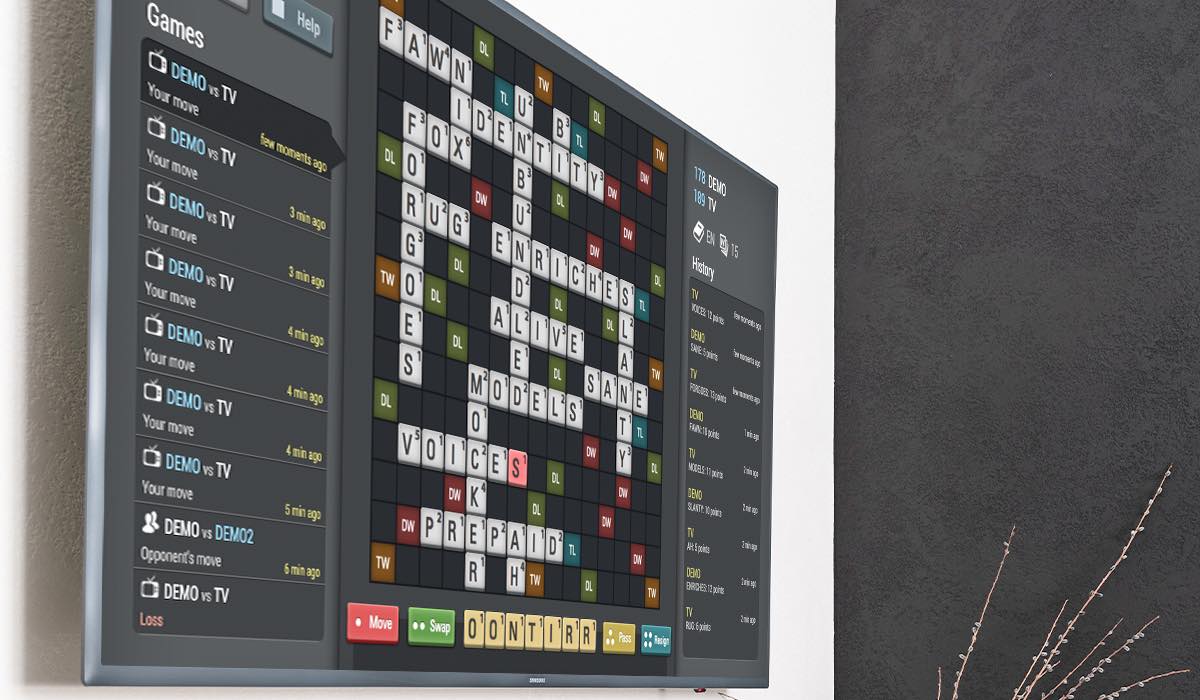 You probably already know what Scrabble is. This classic board game is such a cozy-rainy-evening-in staple!
Did you know you can play something very similar on your LG Smart TV? Words Online is a multiplayer word-building game app available for LG Smart TV. It's been made by an indie game development studio Playttle.
Play offline against a friend in a 1v1 mode or online with other players on the Internet.
7 | PhotoMeister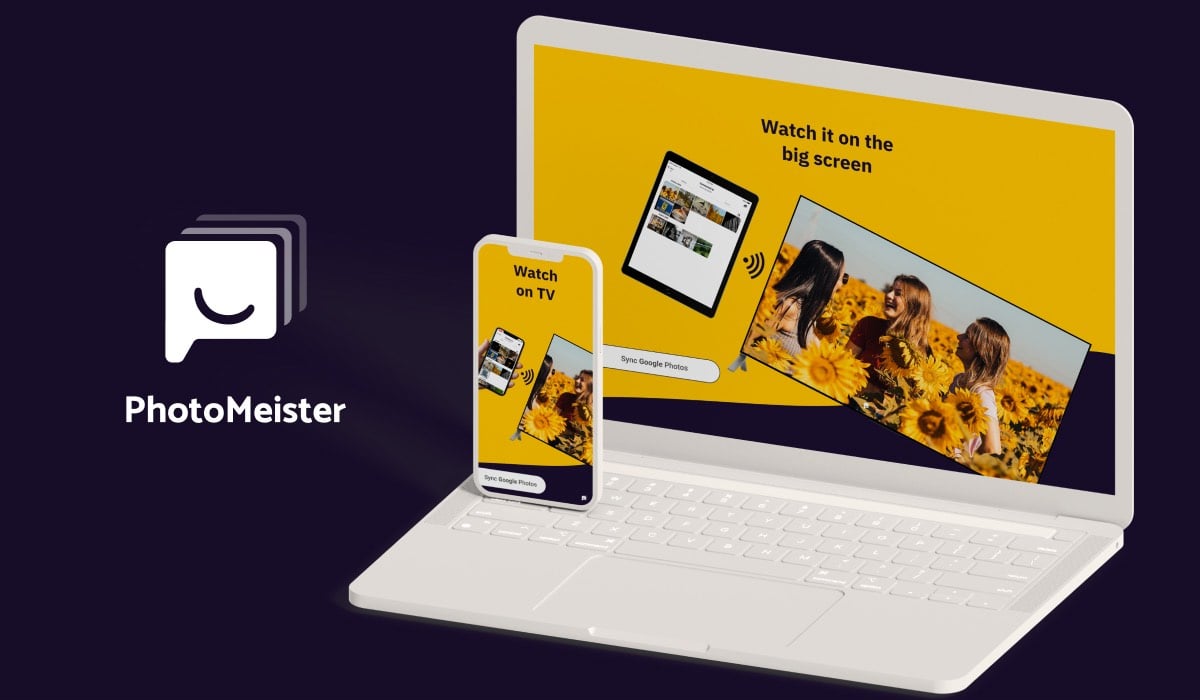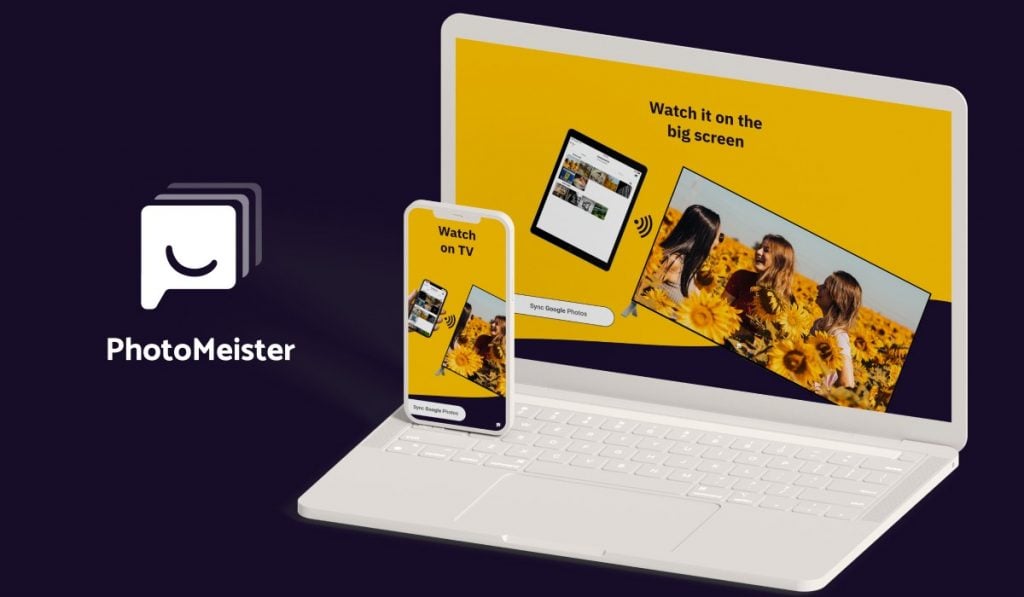 PhotoMeister is another great iPhone and iPad app that enhances the capabilities of your LG Smart TV. Display a slideshow of photos from your iOS device straight to your Smart TV.
What can I use PhotoMeister for?
Give your house party a fun twist with pictures displayed on a big screen!
Make birthday special with a slideshow.
Use PhotoMeister at a wedding reception where you display special moments on a large TV screen.
Give your work presentation some edge.
The possibilities are endless!
How much is PhotoMeister?
PhotoMeister is a free slideshow maker app. But to use its full functionalities, you can opt for a paid version.
There's a monthly subscription at $3.49 and a yearly one that will set you back $14.99. The best deal is the Lifetime program at $22.99!
How to connect PhotoMeister to my Smart TV?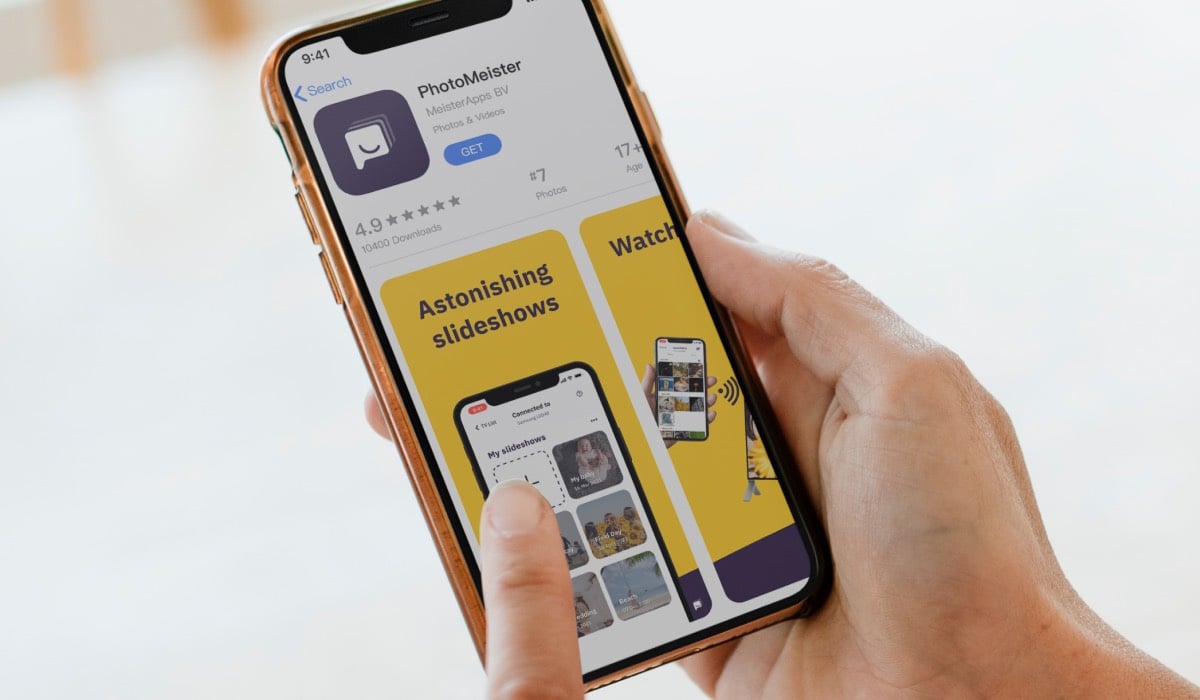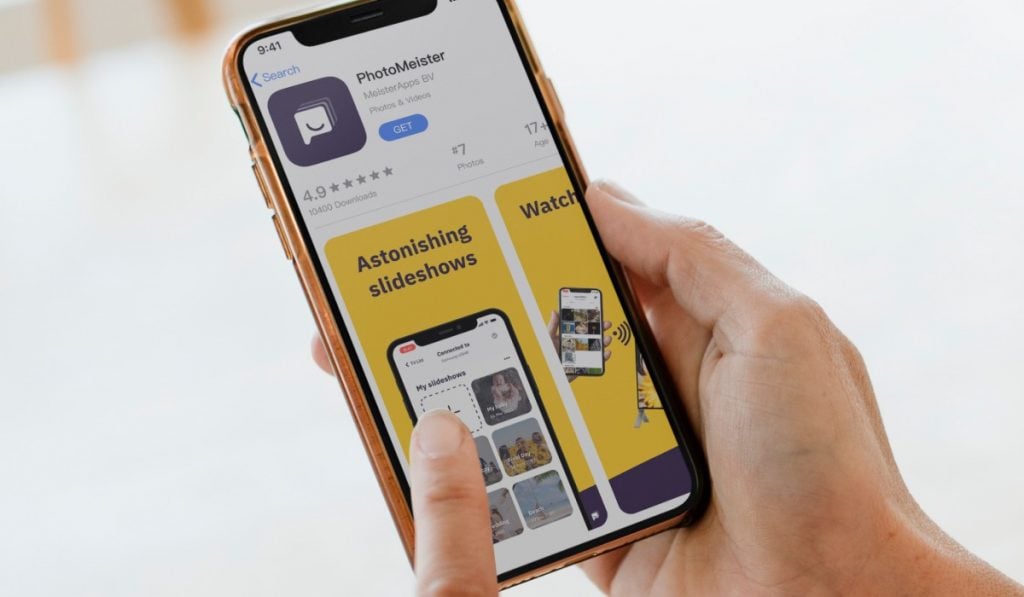 Download PhotoMeister to your iPhone or iPad.
Open the app and choose your LG Smart TV.
Create a new slideshow by clicking the '+' button.
Add photos and videos.
Click the play button.
Enjoy!
8 | HBO Max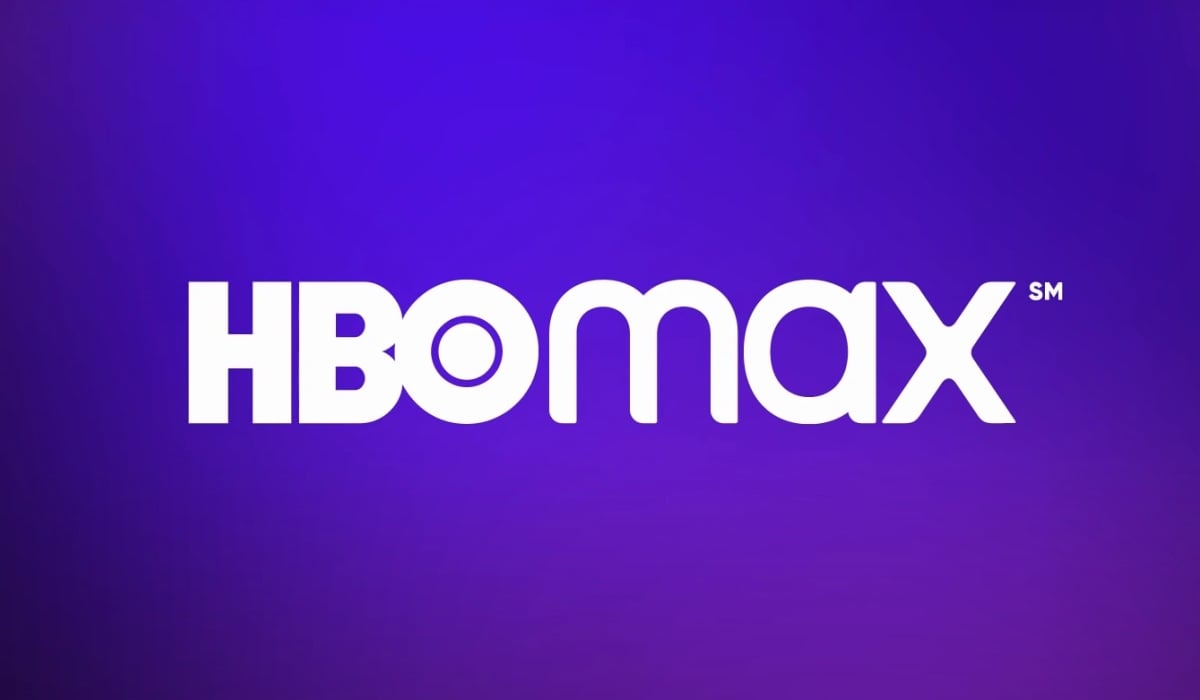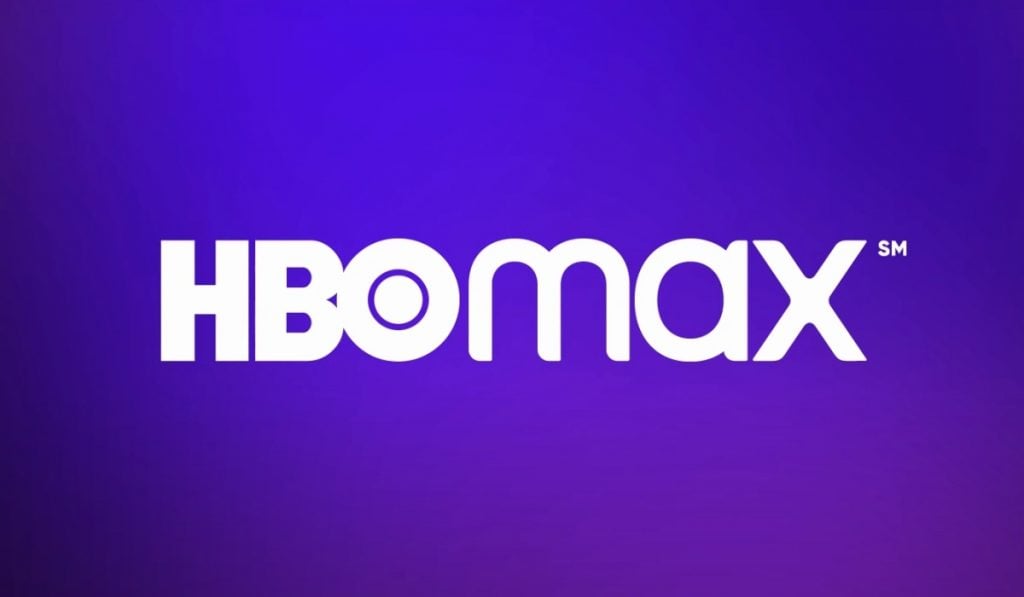 Another huge streaming service, HBO Max offers an extensive collection of movies, TV series and originals. From the hit Game of Thrones, to the dystopian Westworld and gripping Successcion, HBO Max packs a punch!
With such a huge focus on high quality content, it's no wonder you might want to watch HBO Max on your LG Smart TV. Good news – they support 4k resolution!
How much does HBO Max cost?
The basic subscription plan for HBO Max costs $9.99 per month and comes with ads. For a no-ad experience, you have to pay $14.99 monthly. It's worth noting that the first option doesn't have 4k support.
There are also two annual plans – the 'with-ads' one at $99.99 and the no-ad at $149.99.
9 | LG TV Casting App For Android
Are you looking for a casting app to your LG TV from your Android smartphone or tablet? If so, then LG TV Cast & Screen Mirroring is the app for you! With it, you can easily enjoy videos, images, web content and much more on your big screen! What's more, it's free to try!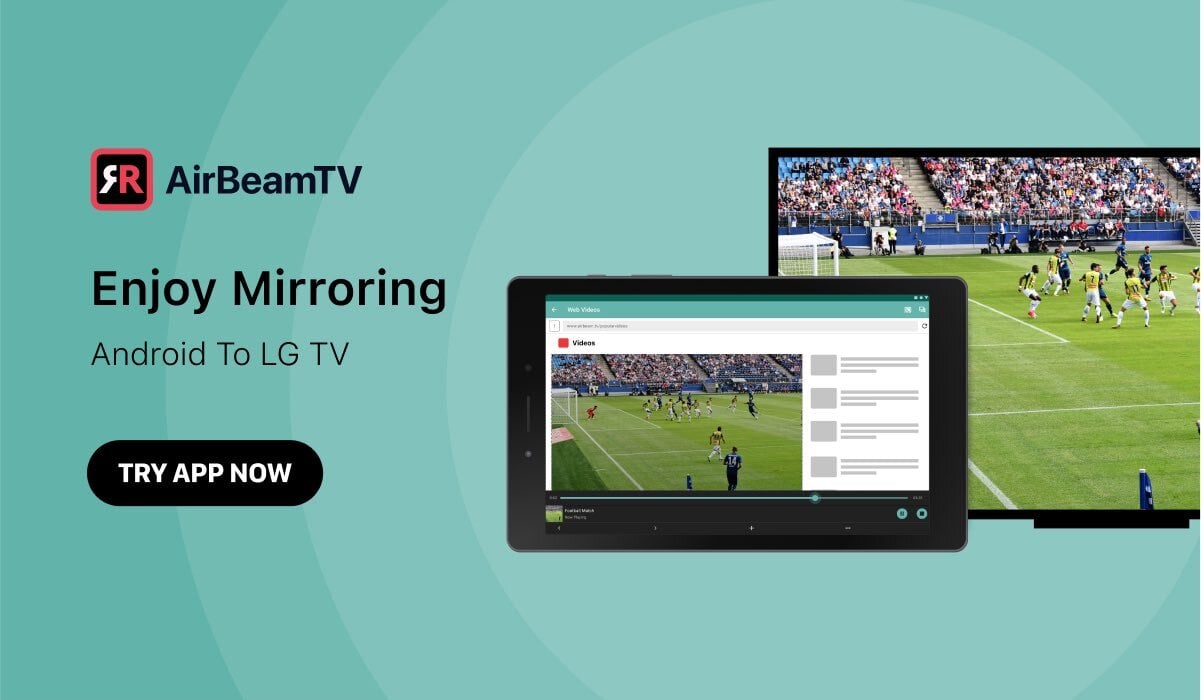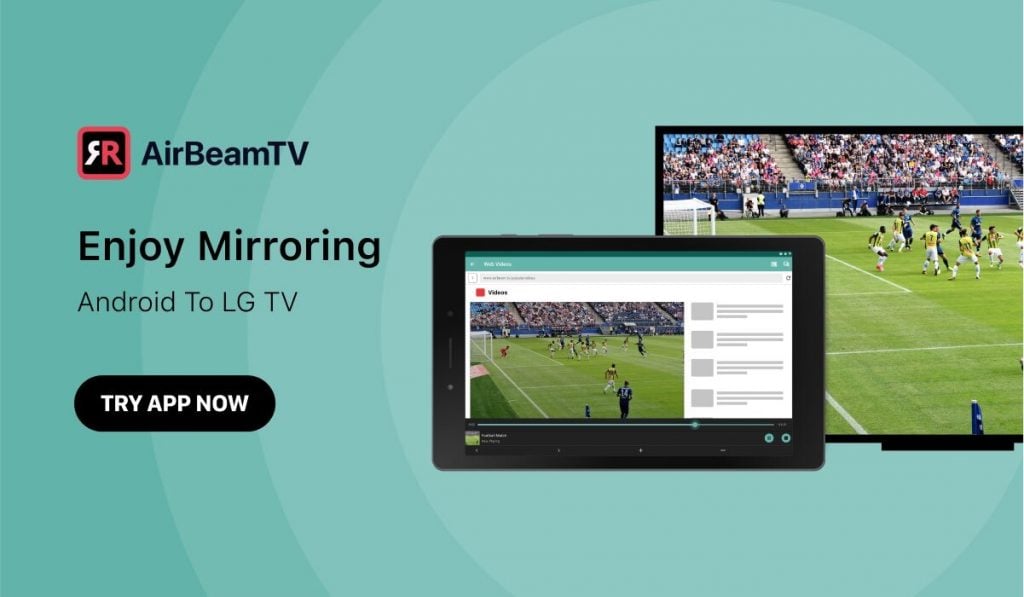 LG TV Mirroring from Android requirements
To mirror from your Android device to your LG TV, you need the following:
An LG Smart TV.
Android tablet or smartphone.
Internet connection.
The app works with any LG TV released after 2012. You don't have to worry about any compatibility issues. Just install the app, sit back and relax!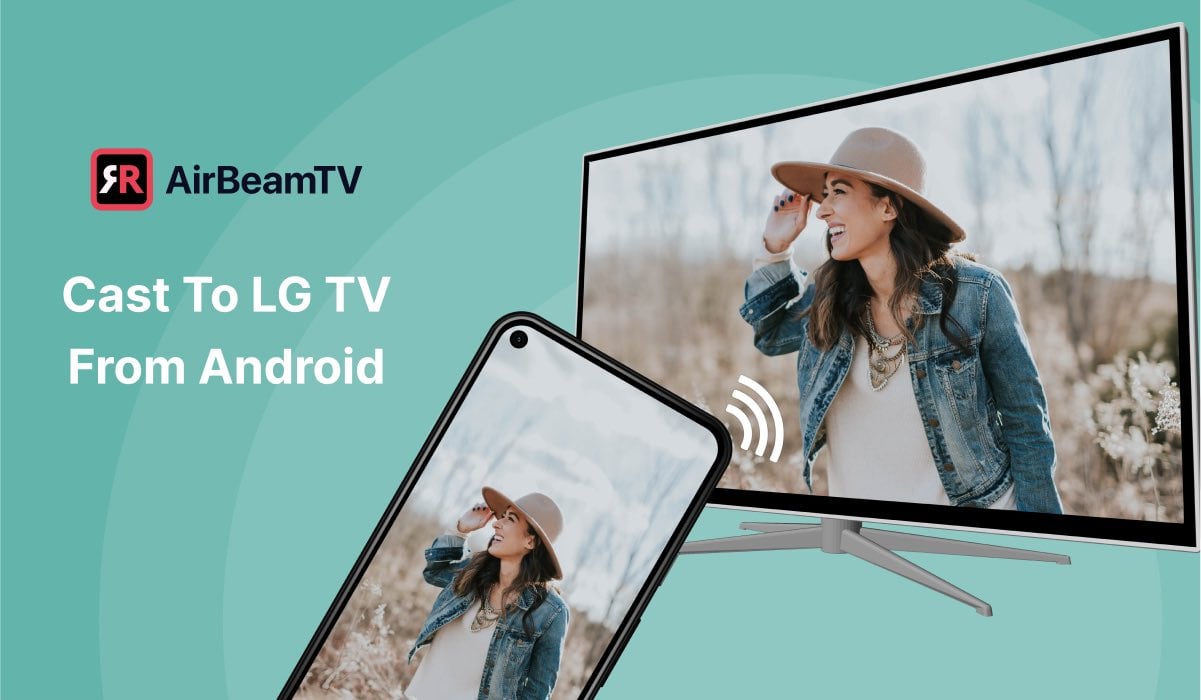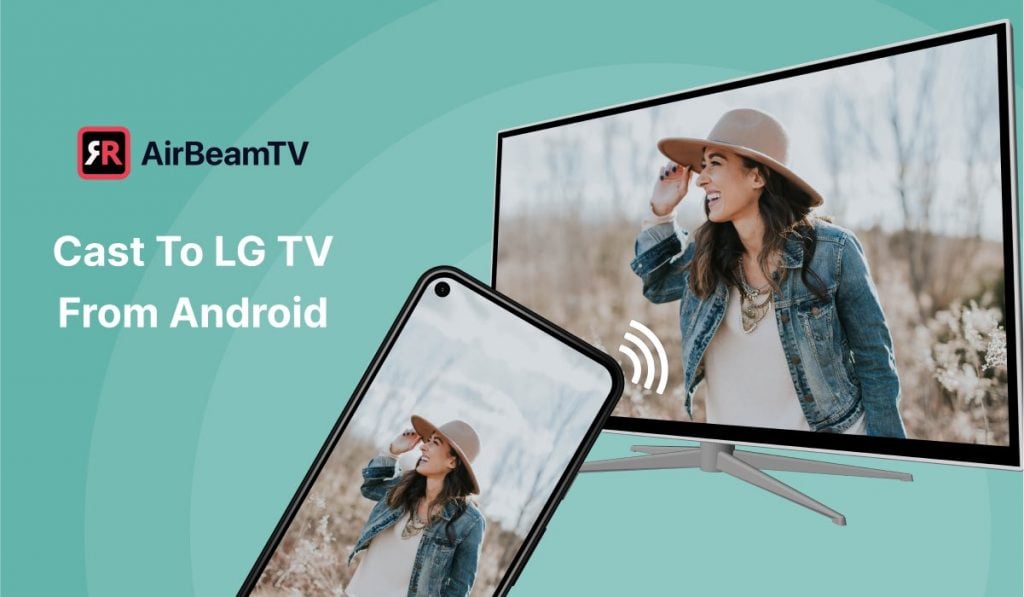 LG Mirroring app PRO version
You can use the LG TV Cast & Screen Mirroring completely free of charge. But, if you want to gain access to some extra functionalities, we recommend the PRO version. With it, you get:
Unlimited casting.
HD stream quality.
Ad-free experience.
There are three subscription plans for you to use:
Monthly at $5.99 – try the app and cancel anytime.
Yearly at $15.99 – our most popular option.
Lifetime at $19.99 – pay once & use the app indefinitely.
Improve your home entertainment with this free-to-try casting app from Android to LG TV!
10 | fuboTV
FuboTV is the app for you if you're a sports-head. With over 100 live sports channels, recording options and up to six accounts, it's a perfect package that packs a punch as hard as Muhammad Ali in his prime!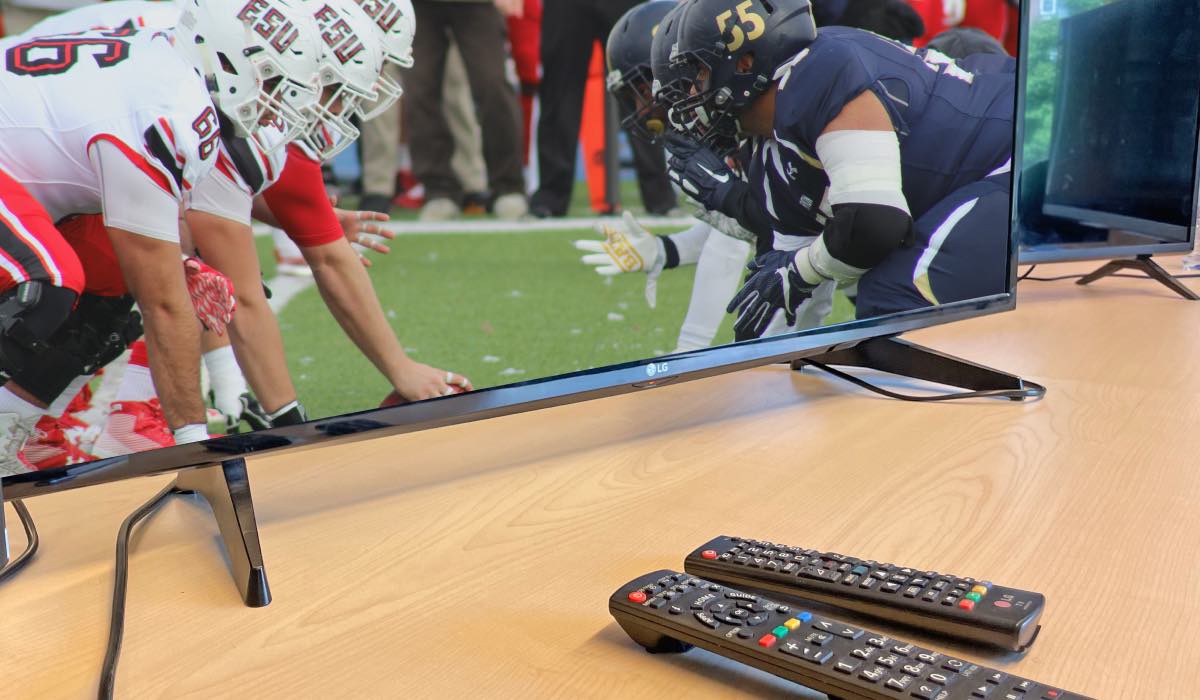 What sports are on fuboTV?
Expect all of your favorites to be available on fuboTV – NBA, NHL, EPL, NFL, MLB, CPL, MLS as well as football, soccer, news, movies and much more!
Keep in mind that some channels and leagues might be country-restricted!
How much is fuboTV?
FuboTV will set you back $65 per month.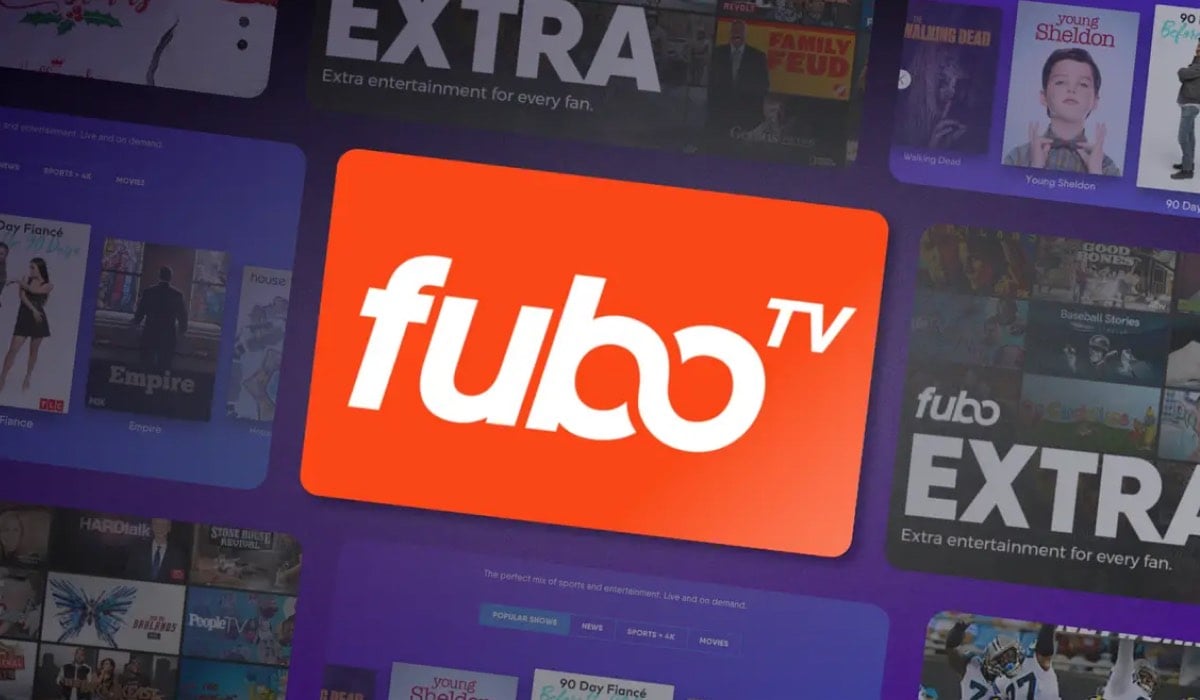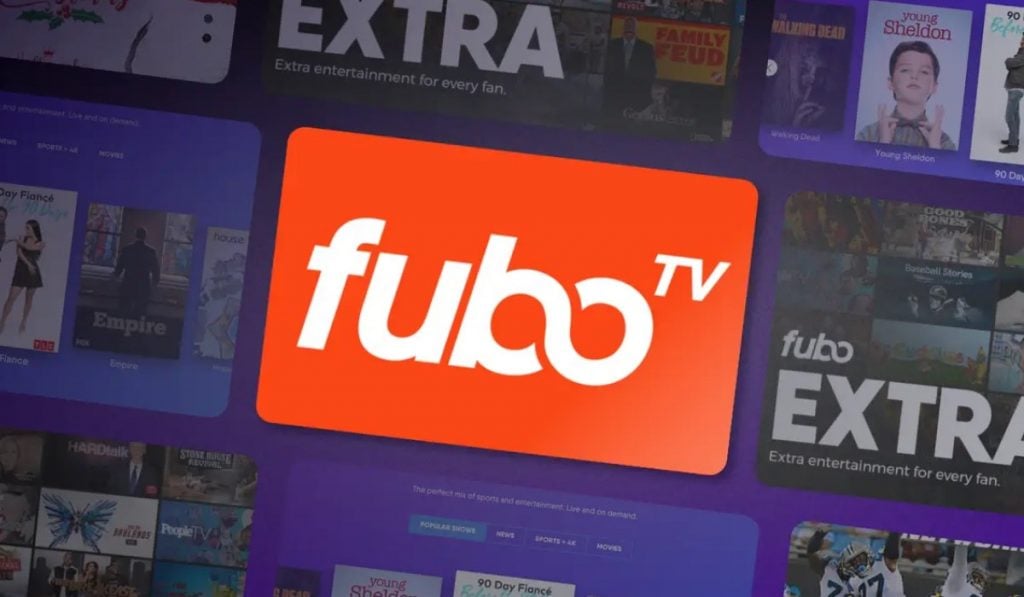 11 | Calm Radio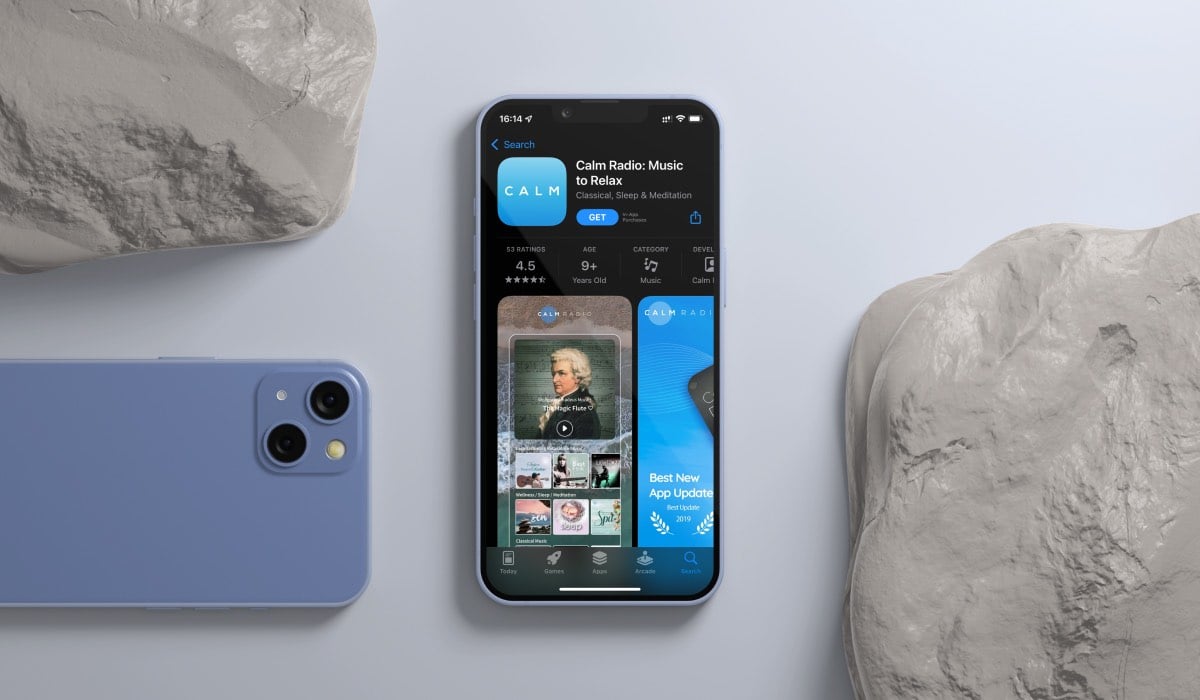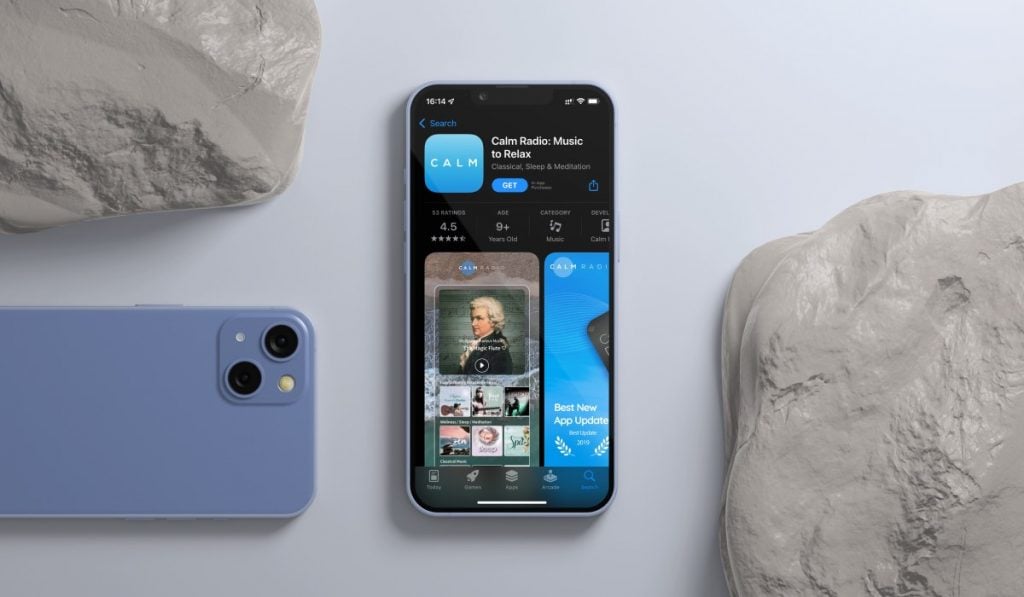 A home should be our haven of peace, a place where we relax, recharge and cut out the hustle and bustle of everyday life. Someone smart once said that while art is how we decorate space, music is how we decorate time.
What do these two statements have in common? They meet together and merge into one in Calm Radio.
It's an app available for LG Smart TV that is a collection of over a thousand of channels with various relaxing sounds. From jazz to classical, from guided meditation to nature recordings, white noise, piano, wellness music, podcasts, audiobooks – Calm Radio truly has it all.
You can also layer up to three sounds on most devices Calm Radio is available for. Think rain, forest and jazz. Or sea waves, wind and guided meditation. The combinations are endless!
Calm Radio price
Calm Radio has a free option. It gives you access to 200 music channels, but has ads.
It also comes with a premium subscription that covers all of their sound channels. You can pay monthly, starting at €9.99 for one account and €15.99 for three additional accounts. You can also pay annually starting at €8.33 per month or €10.83 for three additional accounts.
There's also a third option of biannual payment at €7.04 per month and €8.91 for three additional accounts.
Calm Radio offers instant cancellation policy and frequent discounts on all of their plans – be sure to keep checking their website!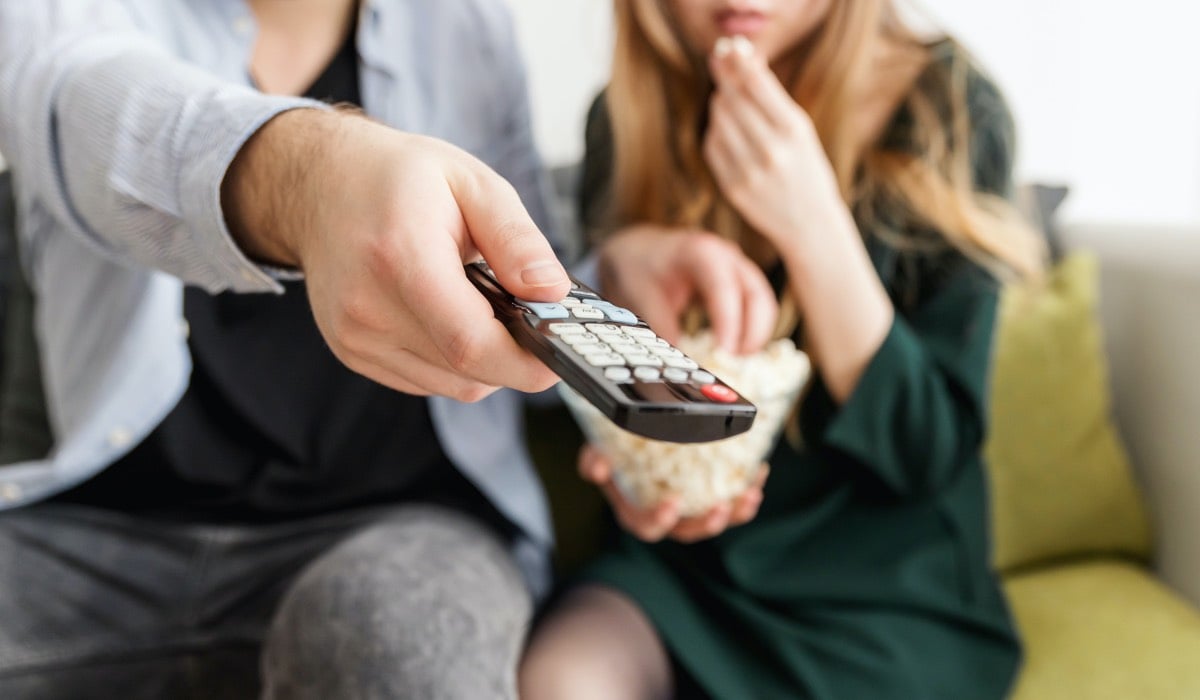 Why pay for three additional accounts?
Calm Radio is not just available for LG Smart TV. You can also have it on your computer browser, smartphone, Samsung Smart TV, streaming devices such as Apple TV, Roku and Fire TV, and many more!
That means you can have Calm Radio on your LG Smart TV to create amazing ambiance in your house, another one on your smartphone for a relaxing commute and one more on your work computer.
12 | Disney Plus App For LG Smart TV
Disney Plus is a relatively new addition to the streaming app universe. But it has already built a portfolio of beloved franchises and studios such as Star Wars, Marvel, Pixar or National Geographic. With numerous original series and movies coming out each year, it's definitely one you should check out!
Contrary to Netflix, Disney Plus doesn't have a lot of region-locked content. It is, however, entirely unavailable in some countries. But if you're from the US, you'll be more than fine!
Disney Plus cost
Just like all of the biggest streaming services, Disney Plus is free to download, but requires a paid subscription of $7.99 per month of $79.99 annually.
13 | LG Channels
Similarly to Plex, LG Channels is a free streaming service. It boasts a collection of over 190 IP channels and 5.000 movies as well as on-demand content.
It delivers those to your LG Smart TV via the Internet and not the TV antenna. That means it requires a solid Internet connection or better yet, an Ethernet cable. If you have a Smart TV, you'll have either of those!
The app is native to LG Smart TVs and is supported by Xumo and Pluto TV, two popular free streaming apps.
14 | DuplexPlay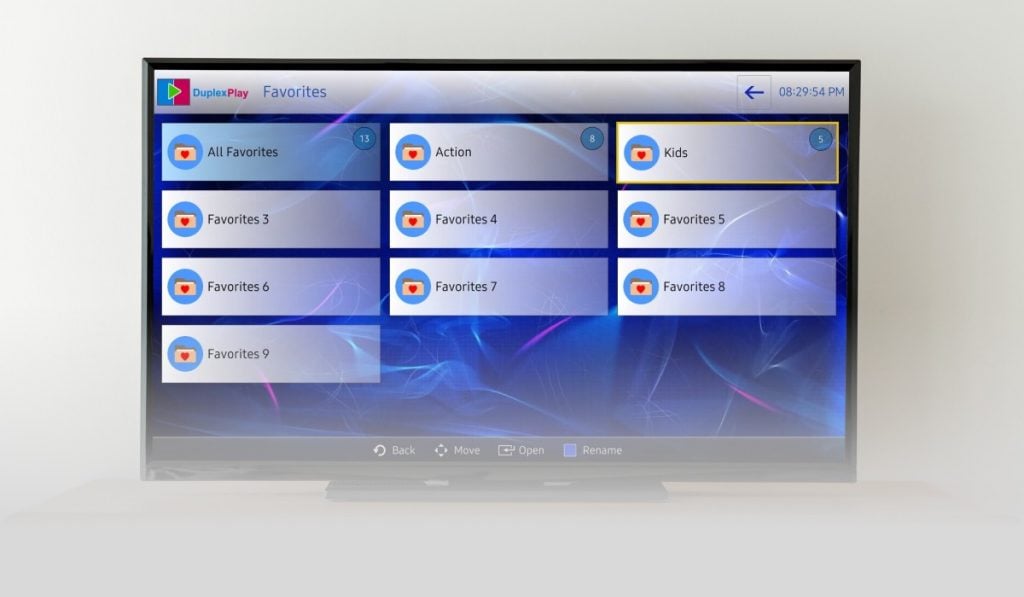 Do you have an extensive library of content? If your answer is yes, then DuplexPlay is the app for you!
DuplexPlay is a media management app and a player that allows you to organize all of your content in one place. Watch all of your favorite channels, movies, series, and listen to audio from one location and without a mess.
How much is DuplexPlay?
DuplexPlay is a free app!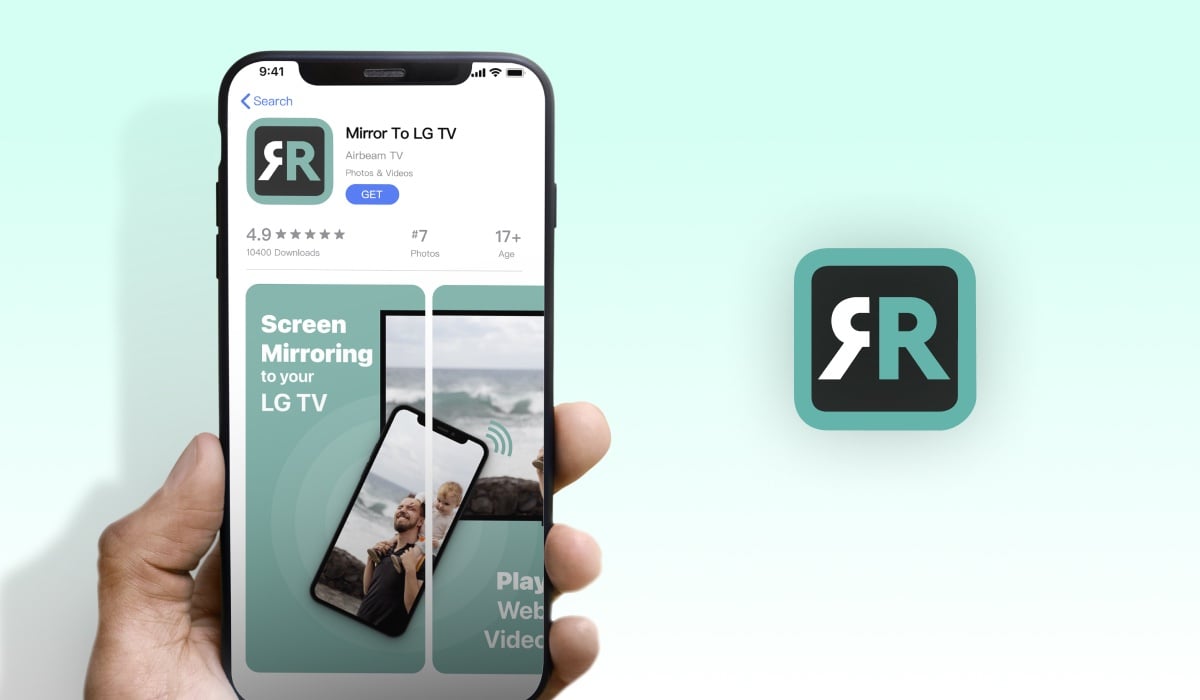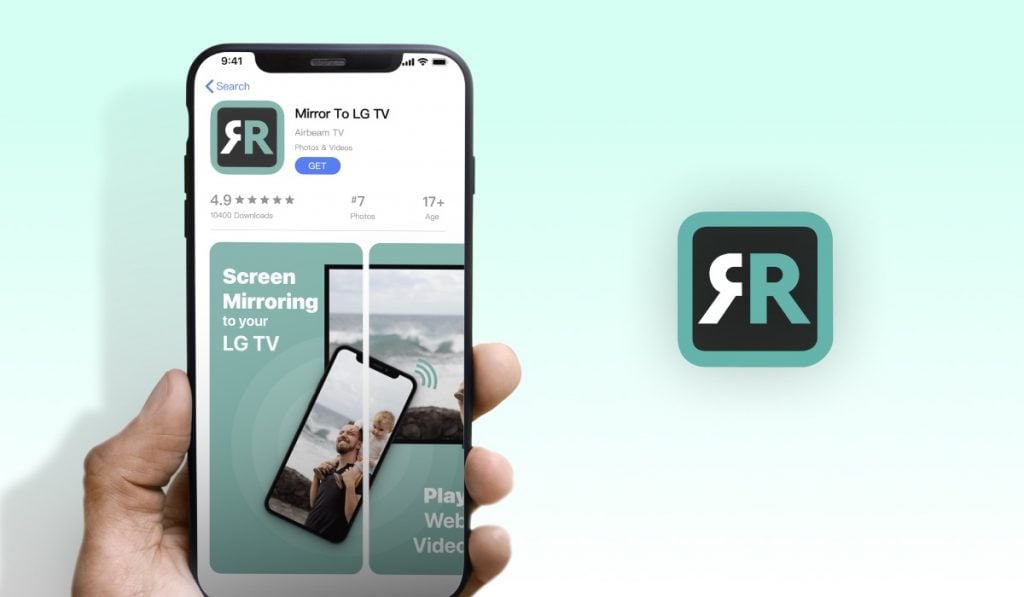 15 | Spotify app for LG Smart TV
Spotify is a streaming giant and you will most likely find all of your favourite music artists on there. Are you more of a podcast person? Spotify is also your guy! Into discovering new things? With multiple curated and user-specific playlists, this has never been easier.
This is an especially good app to have on your LG Smart TV if you have a good soundbar with detachable ends. That way, you'll feel like you're in a middle of a concert!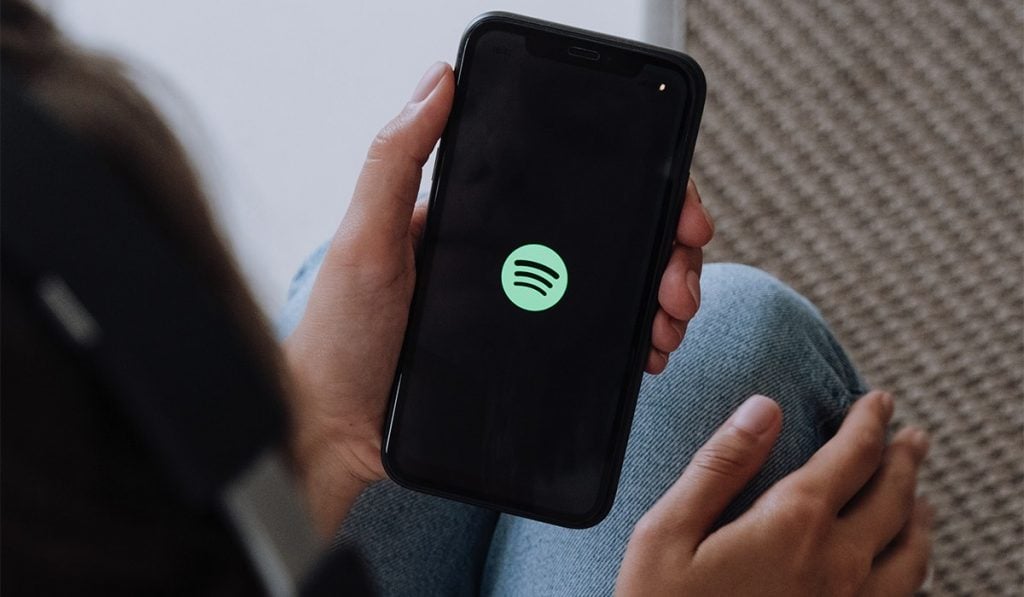 Spotify Premium cost
You can use a free version of Spotify, but that means ads and very limited functionalities.
A Premium subscription will set you back $9.99 per month. Luckily there are also Family ($14.99 shared between up to six users) and Student ($4.99 monthly) plans.
16 | YouTube Kids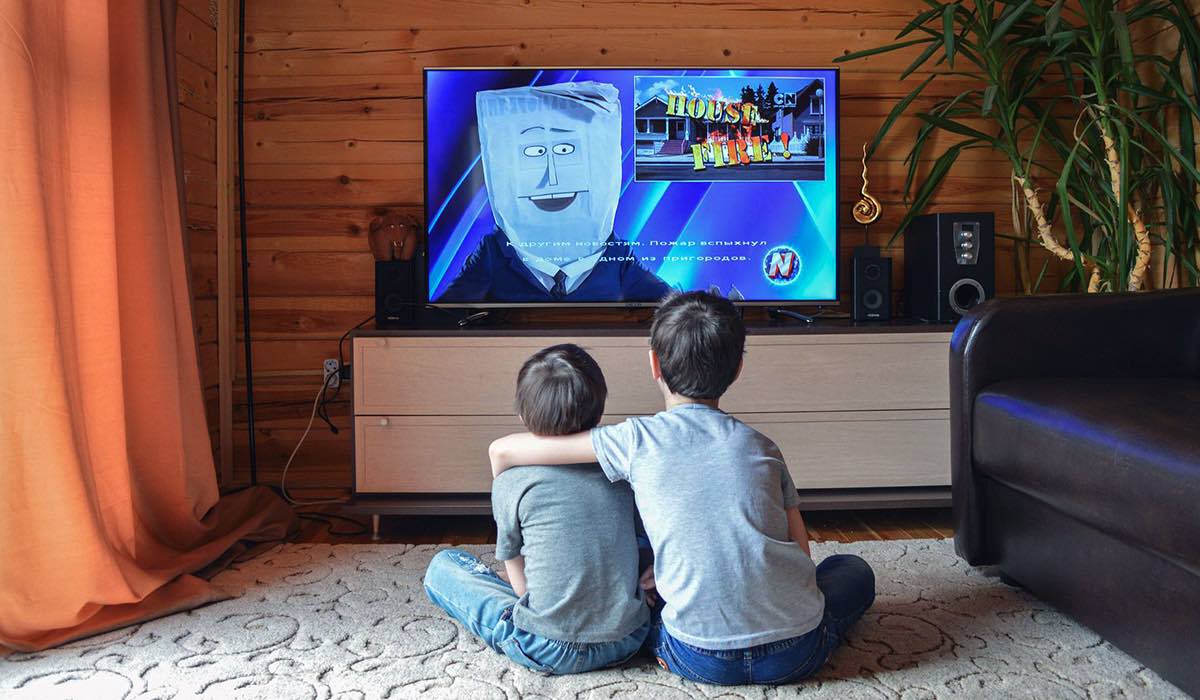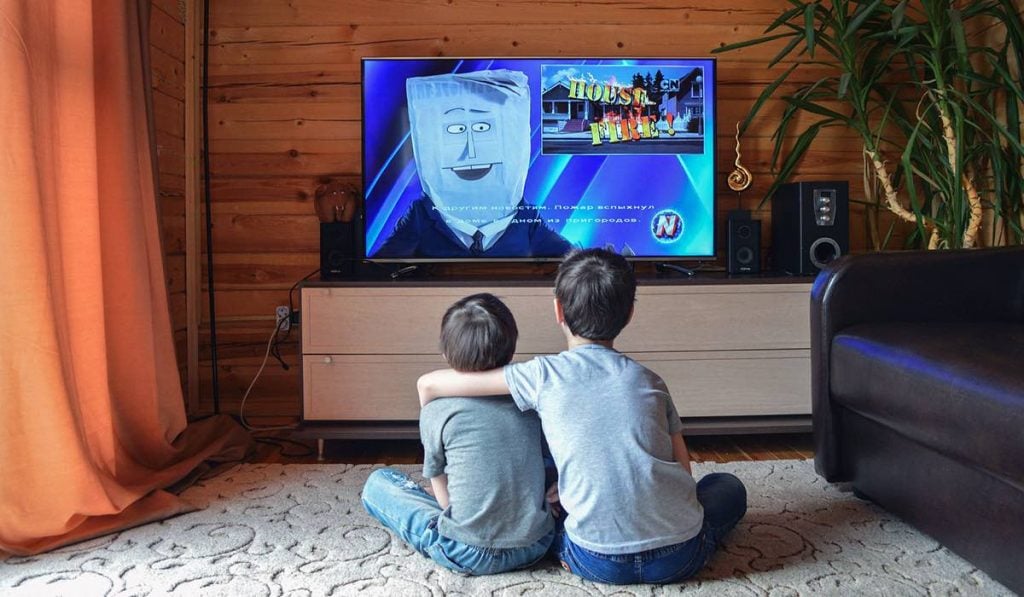 YouTube's choice in ads and autoplay options is sometimes…. questionable. And if you have a small child, you don't want them to see anything brutal or inappropriate.
Youtube Kids is the answer to that. It offers filtered video content that's tailored to your kid's age. That way, they can enjoy their favourite cartoons or songs and you can have a little moment to yourself!
Apart from that, Youtube Kids offers educational content and an 'explore' option. Additionally, you can dial back many of the normal YT functions such as the search bar, casting or video availability that your kid can accidentally use.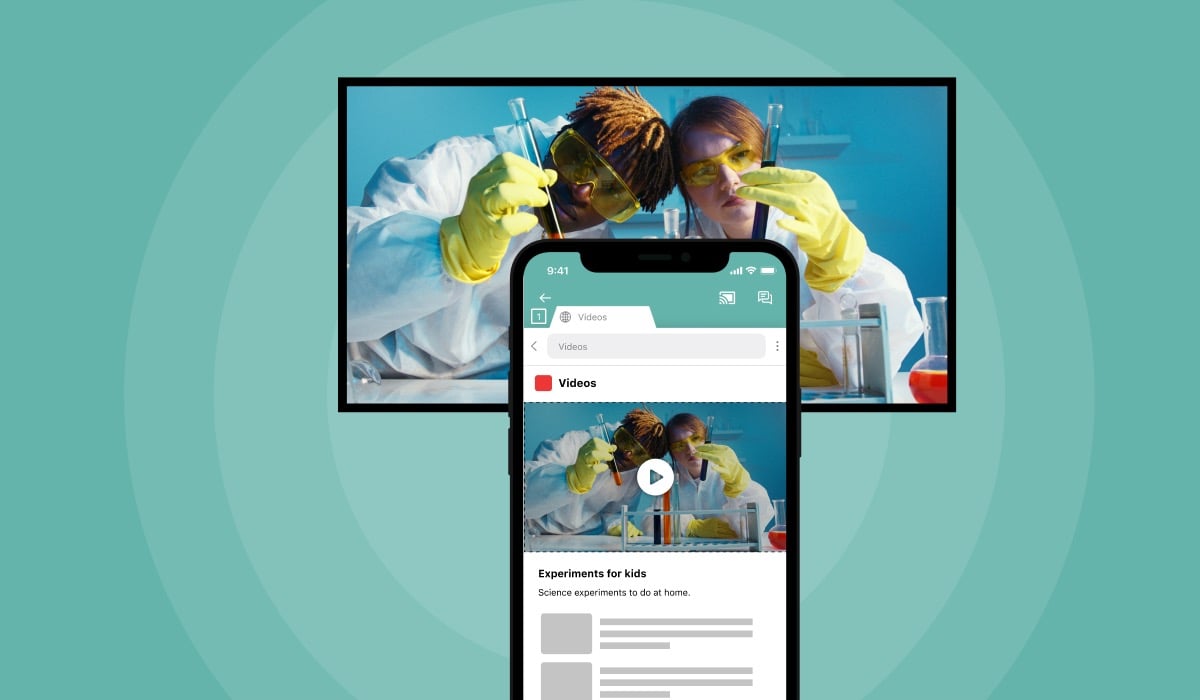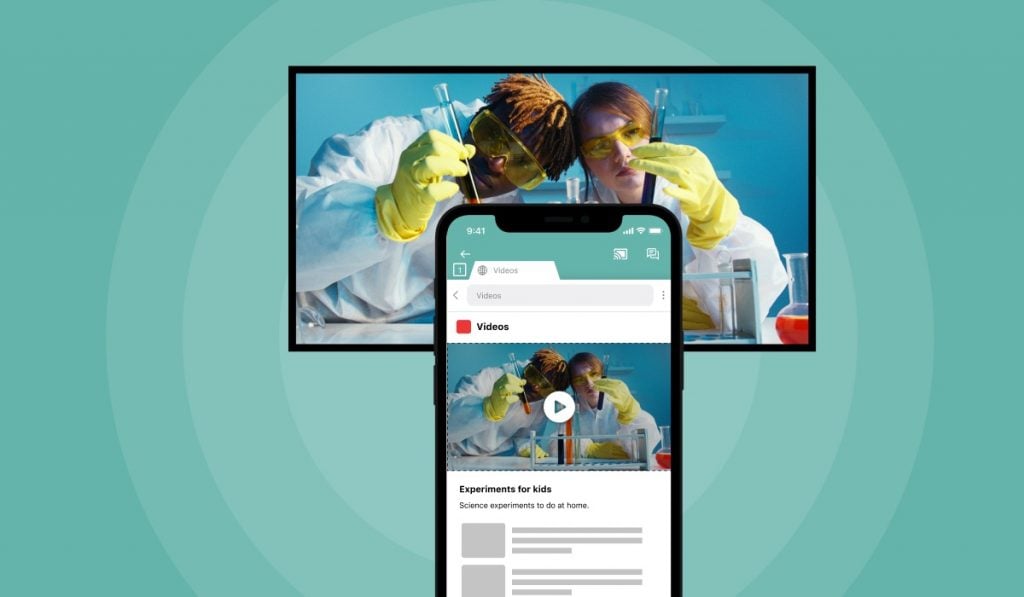 Is YouTube Kids free?
Yes, it is! You can download it for free from LG Content Store. Set up a Google account to access all of the functionalities of YouTube Kids.
17 | YouTube TV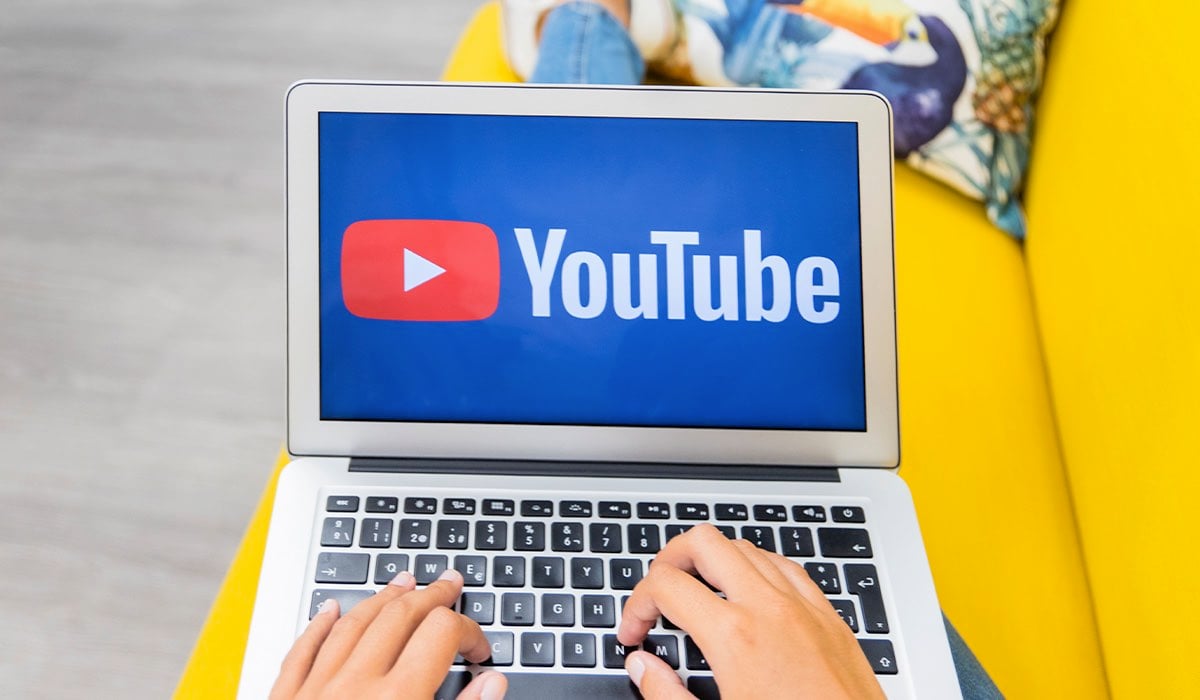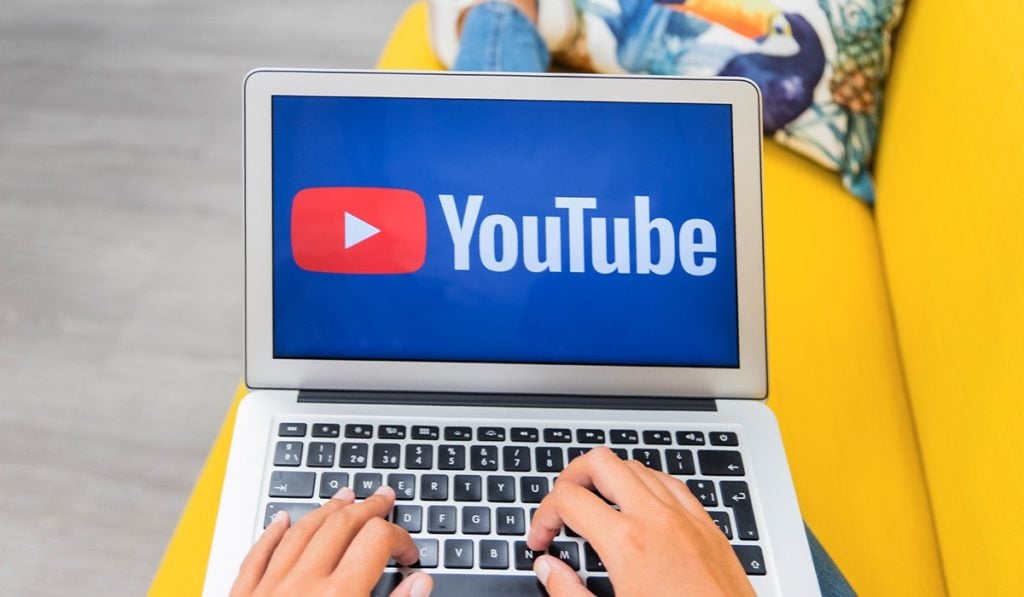 Ready to go a bit up on the age bracket? YouTube TV is a dedicated TV streaming service with more than 85 live television channels. It's like cable, but… without cables! And confusing contracts, and hidden costs!
Instead, it gives you news, movies, sports, regional channels, kids entertainment and very importantly – unlimited cloud DVR. You can record your favourite show or a sports match to watch it later and not worry about it overwriting the movie you recorded a day before!
YouTube TV cost
Currently, YouTube TV will set you back $64.99 per month. There are also many optional add-ons that cover sports, movies or TV series. You may also have to pay some extra region-dependent taxes.
18 | Amazon Freevee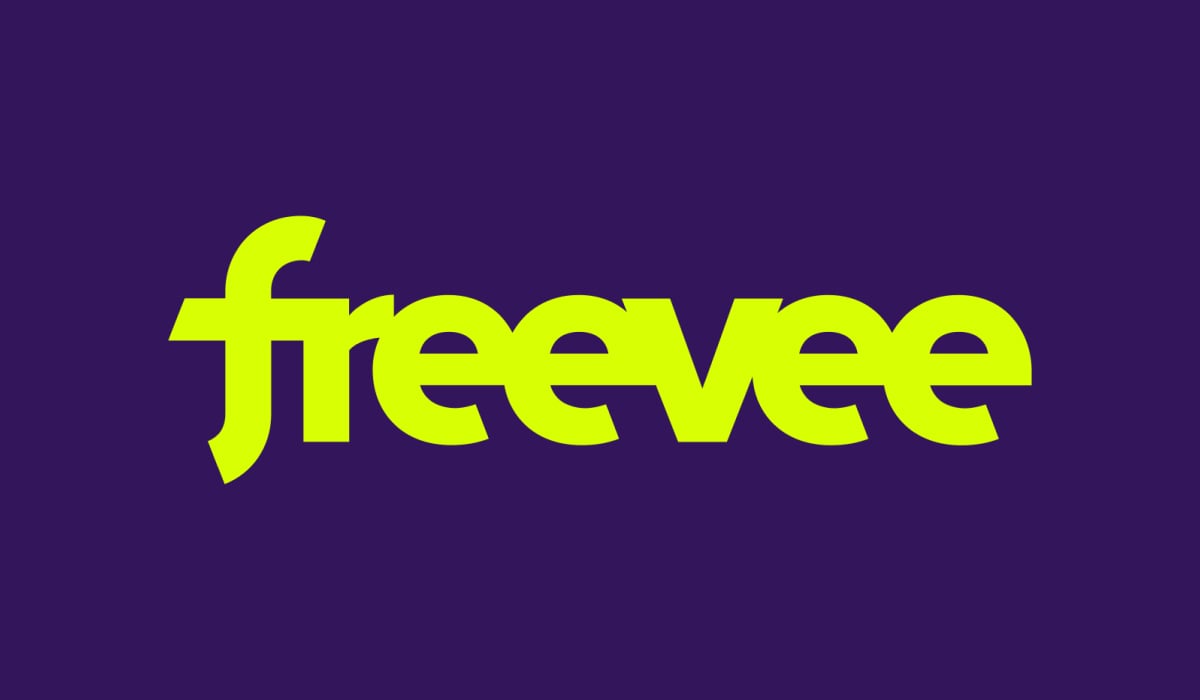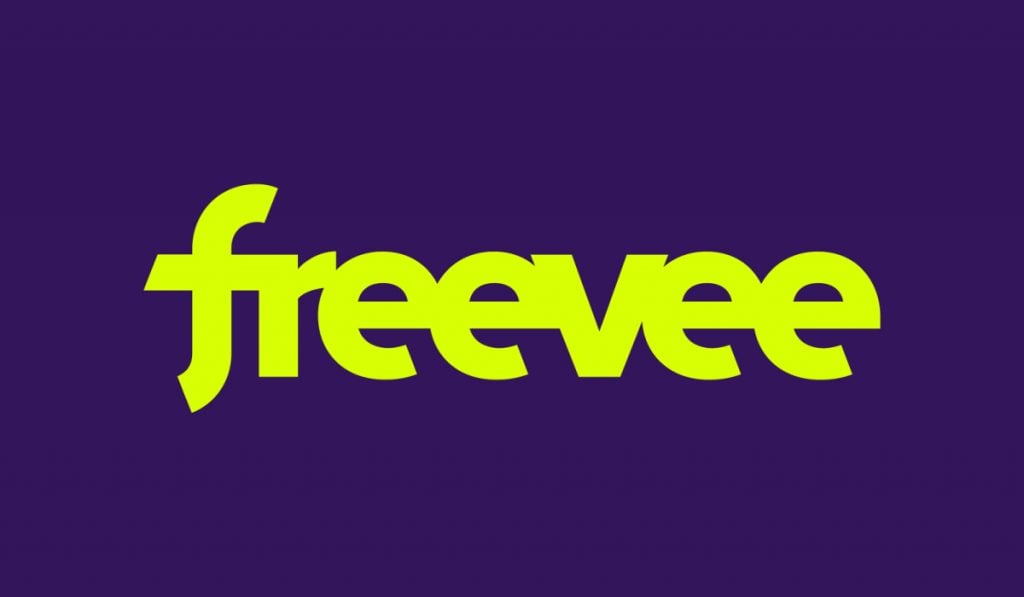 Formerly known as IMDb TV, Freevee is Amazon's free streaming service. It has plenty of classic movie and TV series titles in its collection as well as a growing collection of originals.
IMDb is one of the leading online services for movie and series reviews and rating. Anything that comes from their stable is sure to contain amazing content. Go for it if you're a movie-head!
19 | Flying Fish 2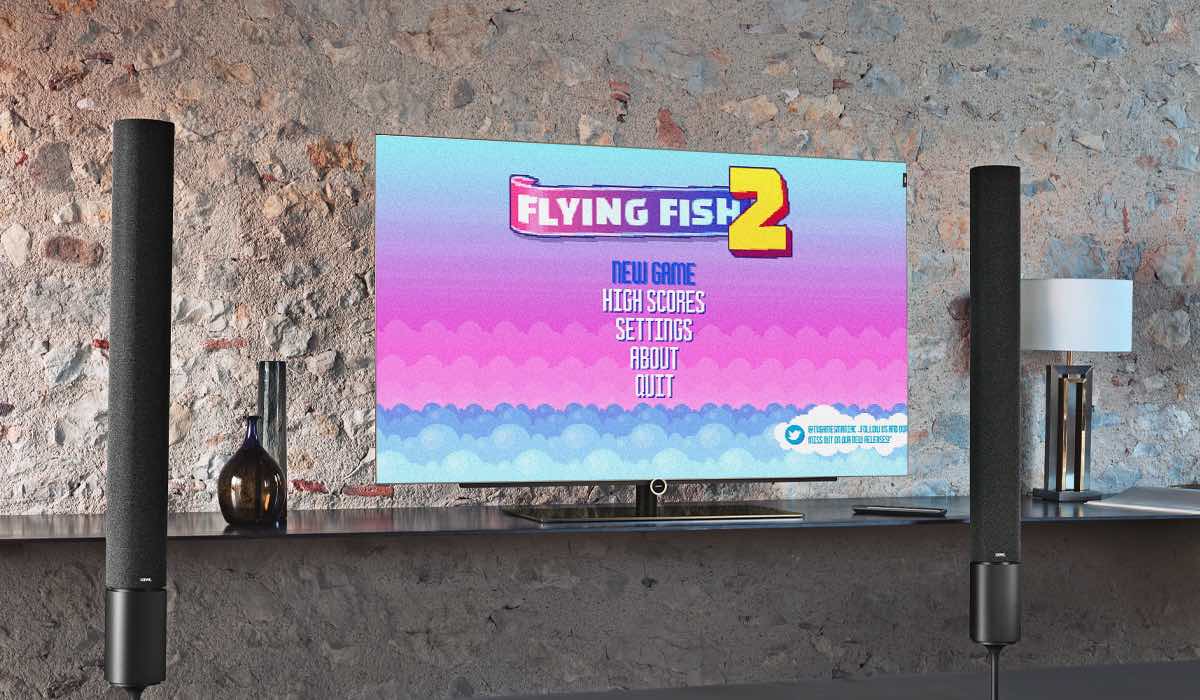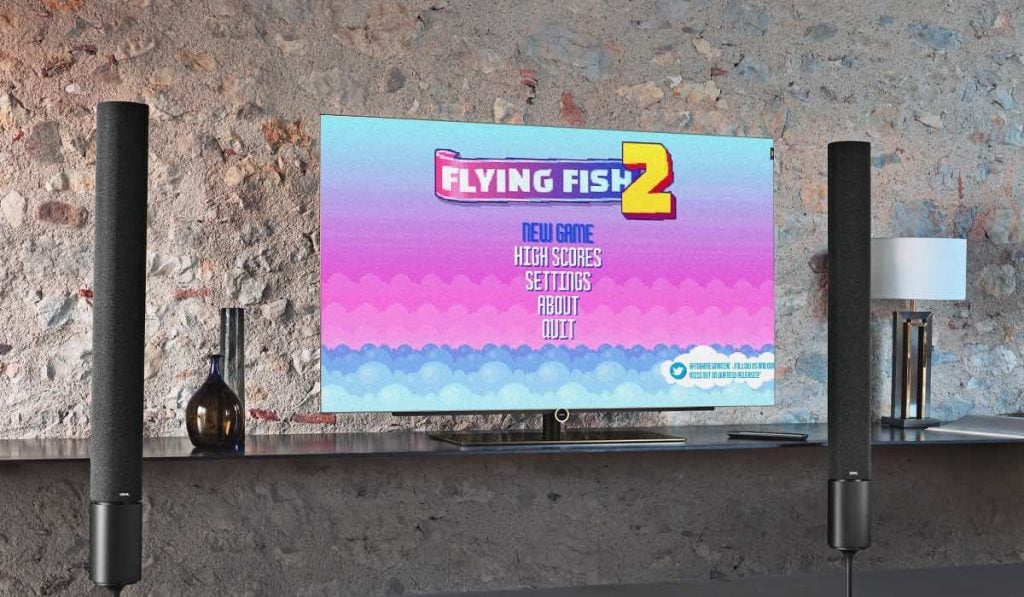 Remember Flappy Bird? The game was all the rage back in the first half of 2010s. And similarly, it made everyone rage with its trickily simple, yet hellishly difficult gameplay.
Flying Fish 2 is Flappy Bird's younger and much easier-to-play brother. The mechanics are pretty much identical except it won't have you throwing your remote across the room. Crucially, the game is divided into levels and if you find yourself hitting one of the walls, you will respawn at the start of the stage you 'died' on.
Additionally, you will play it on your LG Smart TV screen instead of a tiny smartphone – that's always a treat!
20 | Tubi TV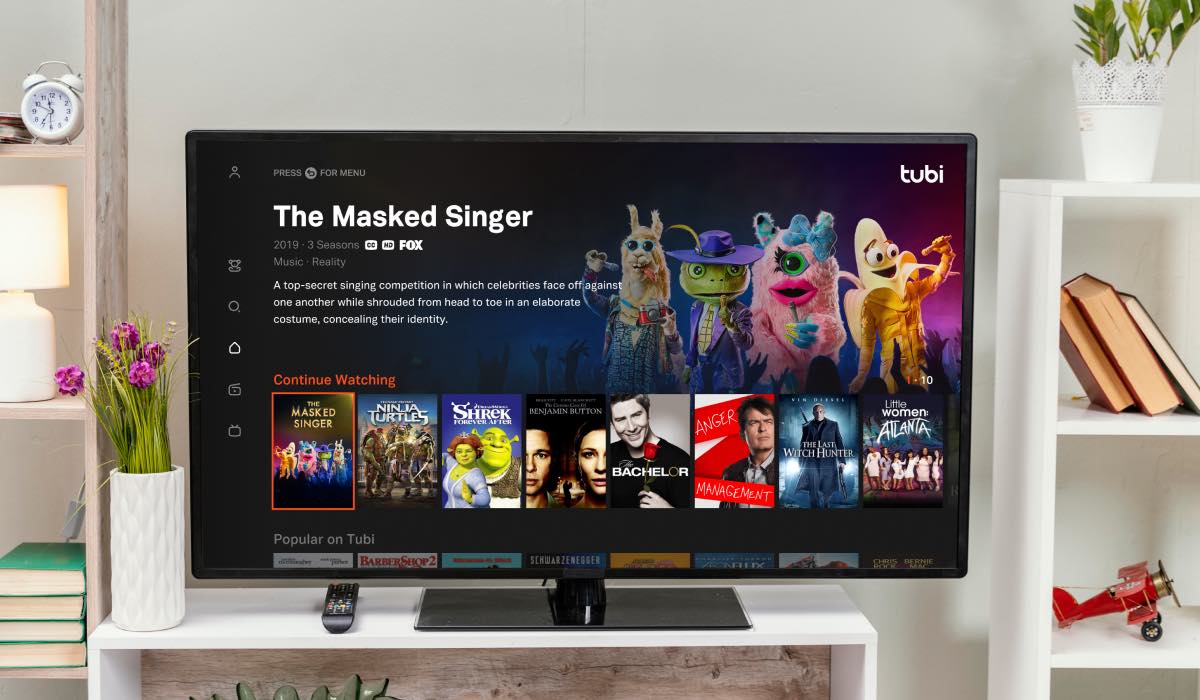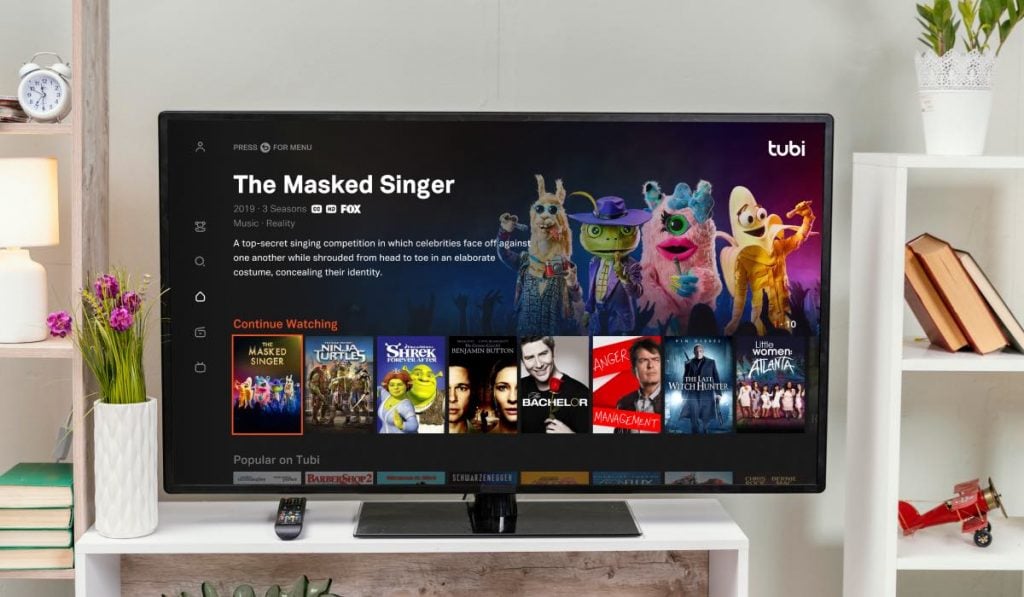 Tubi TV is a free streaming app with a Netflix-like interface. There are some familiar elements such as the 'Featured' or 'Most Watched' sections organized in horizontal rows. But that's not where the similarities end!
Similarly to world's biggest streaming service, where Tubi shines is in its expansive library of content. It's almost too good for a free, ad-supported service!
From movies, to TV series, local live TV, on-demand sports, originals and especially a kids section, Tubi packs a solid selection, making it a top-tier fee streaming service.
Tubi is currently only available in the USA.
21 | Peloton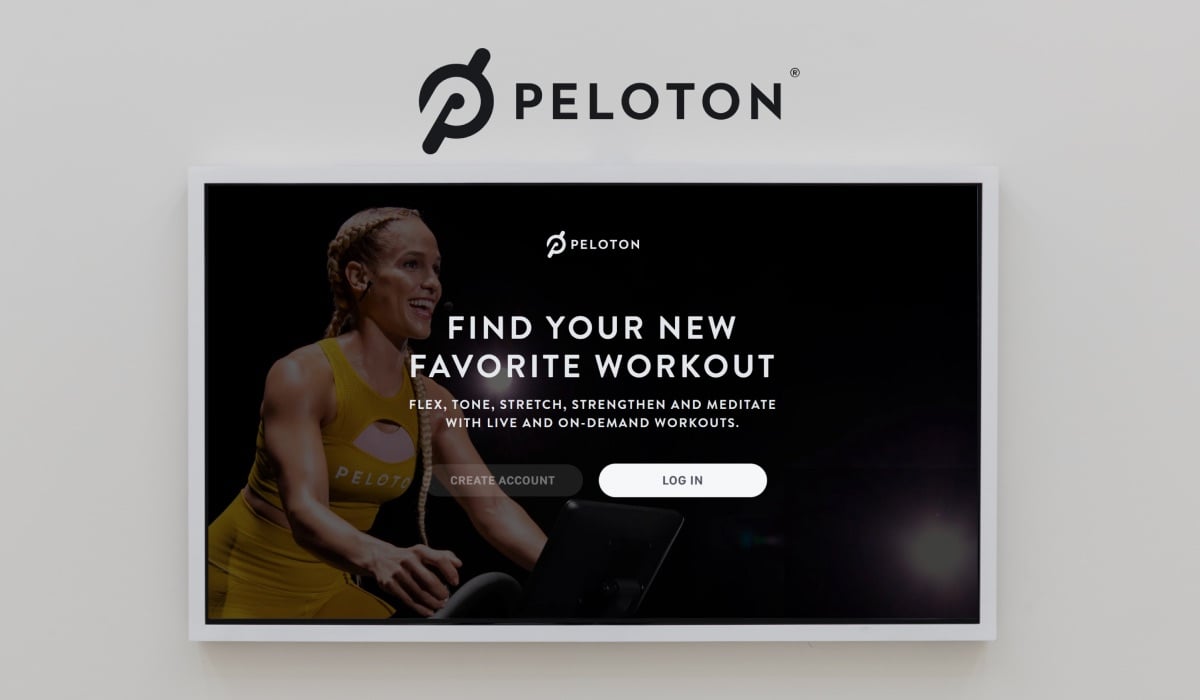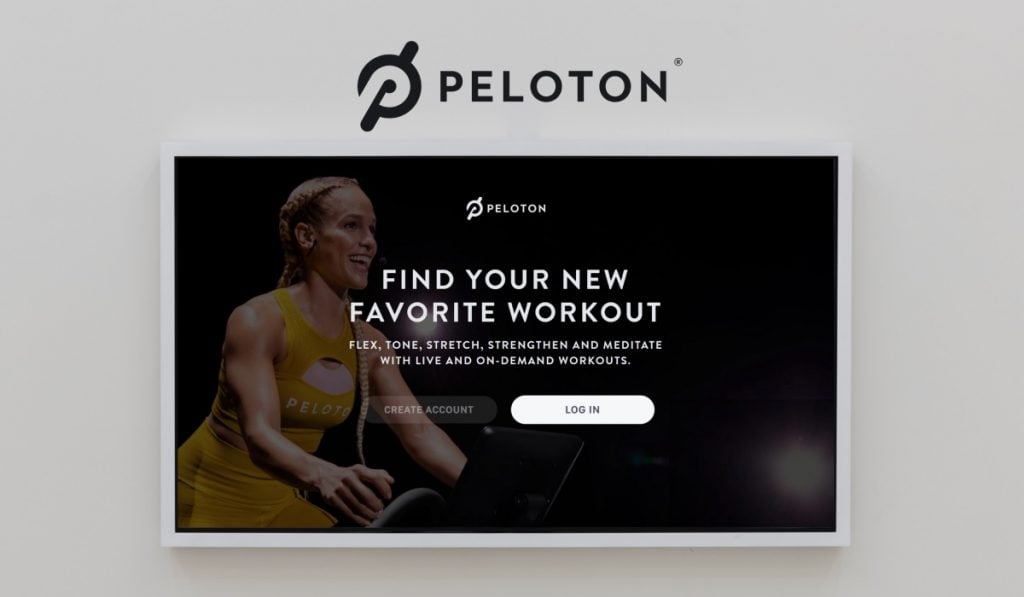 Peloton took the fitness community by storm. You know it happened when people start saying 'I'm going on my Peloton' instead of just 'I'm going biking'!
Watch workouts on your LG Smart TV with the Peloton app! One catch is that Peloton only works on LG units with webOS 3.0 or higher. That means any LG TV made before 2016 might not be compatible with your Peloton.
How much is the Peloton app?
If you have a Peloton unit at home and pay the $44/month all-access membership, then you can download and use the app for free. But if you just want the app without the bike, it will set you back $12.99 a month.
Want another way to stream Peloton to your LG Smart TV? Click the button below and find out!
22 | Landscape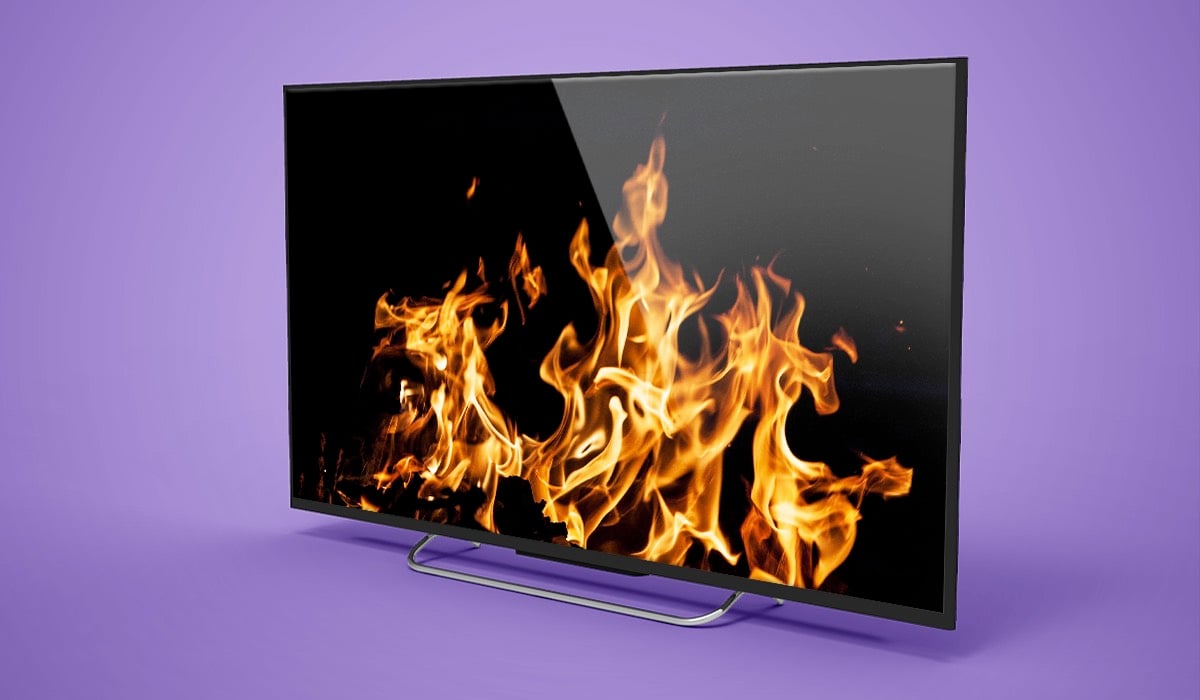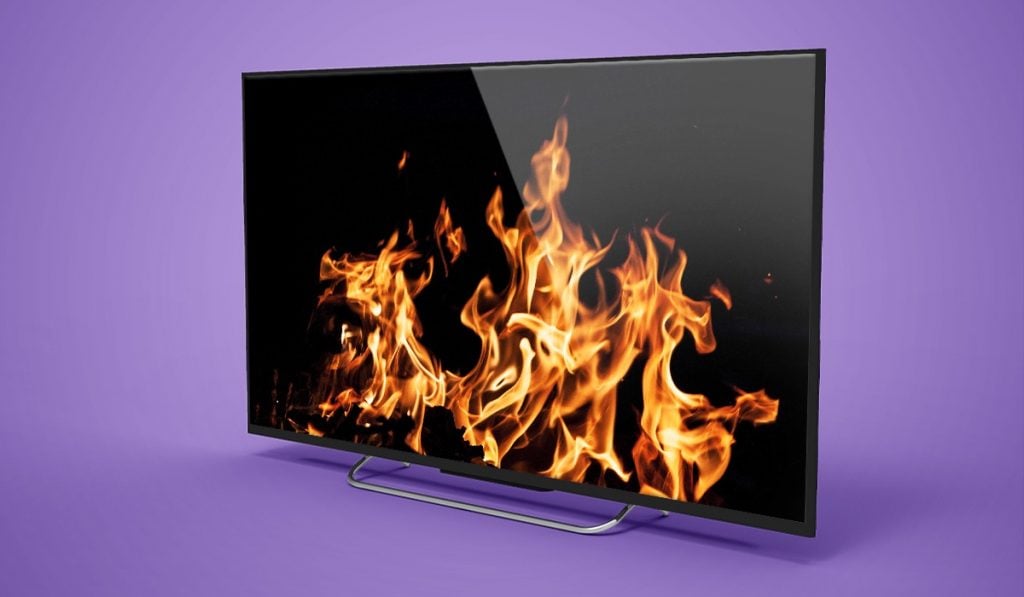 Remember that DVD screen saver that never hit the corner, leaving you frustrated?
How about replacing that for five 4k video screen savers? They are: fireplace, rain, waterfall, snow and sunset. Each of them containing an ambient soundscape that reflects what's being displayed, they're a world within themselves.
Landscape is a must-have LG Smart TV app, especially if you own a 4k unit!
Original LG Services Country
If you want to go back to your original LG Services Country you may be worried if the region-restricted apps you downloaded will still work.
The answer to that question is – they usually do!
Conclusion – best LG Smart TV apps
LG smart TV apps make your home entertainment experience even better. With an ever-growing selection of apps to choose from, you can quickly find one that meets your needs. Whether you're looking for a new game to play or want to watch the latest movie release, LG has you covered. And with friends and family over for a weekend get-together, what could be better than showing them how awesome your new LG smart TV really is? Share this list of must-have LG smart TV apps with your loved ones today!
Then there are also external apps such as Mirror for LG TV, PhotoMeister or MirrorMeister for you to discover. They turn your LG Smart TV into an even more useful and all-around entertainment centre.
DISCOVER MORE
How To Fix Your LG TV Black Screen In Record Time?
Apple TV vs. Samsung Smart TV – Which One To Choose
How To Share Your iPhone or iPad In A Video Meeting
How To Make Wedding Party Photos Special
Use Your Phone As Remote For LG TV