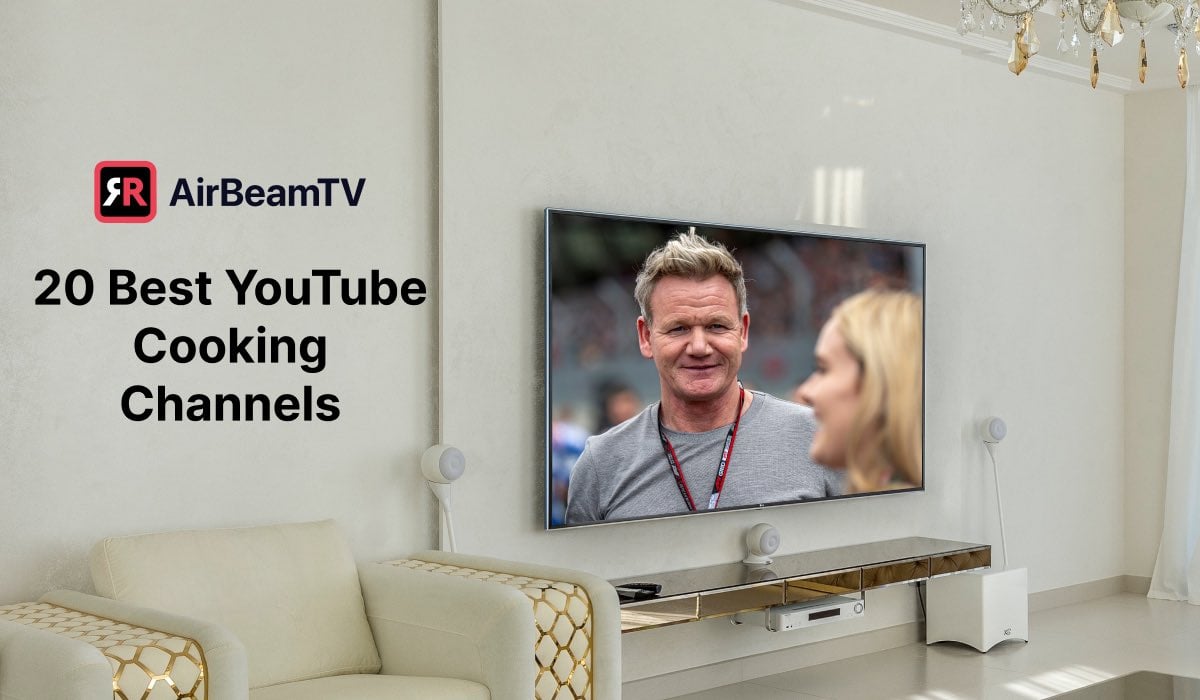 Best YouTube Food Channels For Beginners & Pros
With the rise of online streaming, more and more people are turning to YouTube for cooking tutorials. While there are a ton of great cooking channels on YouTube, it can be hard to know which ones are worth your time.
AirBeamTV has compiled a list of the 20 best cooking channels on YouTube for beginners and pro's. From quick and easy recipes to gourmet masterpieces, these channels have something for everyone.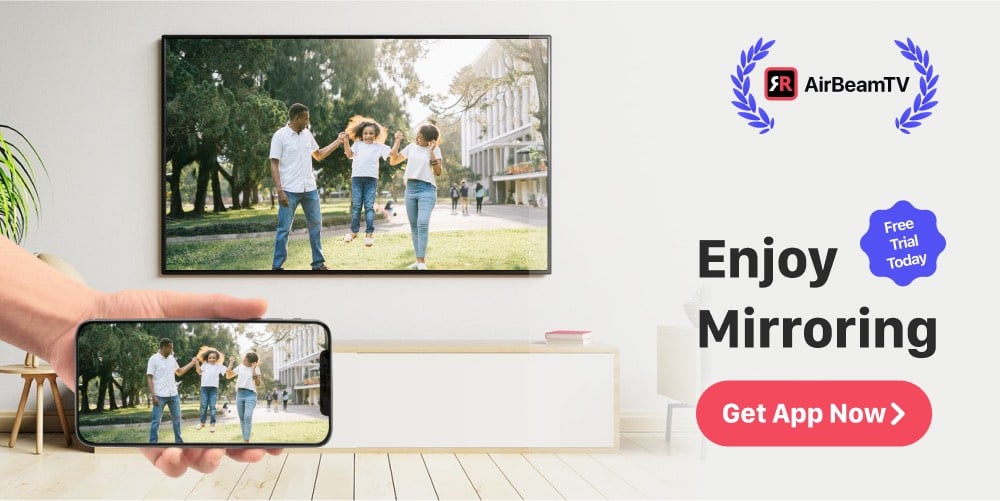 Mirror these YouTube cooking channels to your TV, don't miss a thing and become a chef in no-time.
Best Professional YouTube Cooking Channels
1 | SortedFood
With a professional chef Ben and three 'normals', SortedFood balance between fun banter and a solid dose of pro cooking tips. If you're looking to get your cooking skills up, but also get invested in the seamless chemistry between the hosts, this is the YouTube cooking channel for you!
SortedFood videos are very bingeable – best to cast them to your large TV screen, sit back and relax. Try the AirBeamTV screen mirroring app for free today!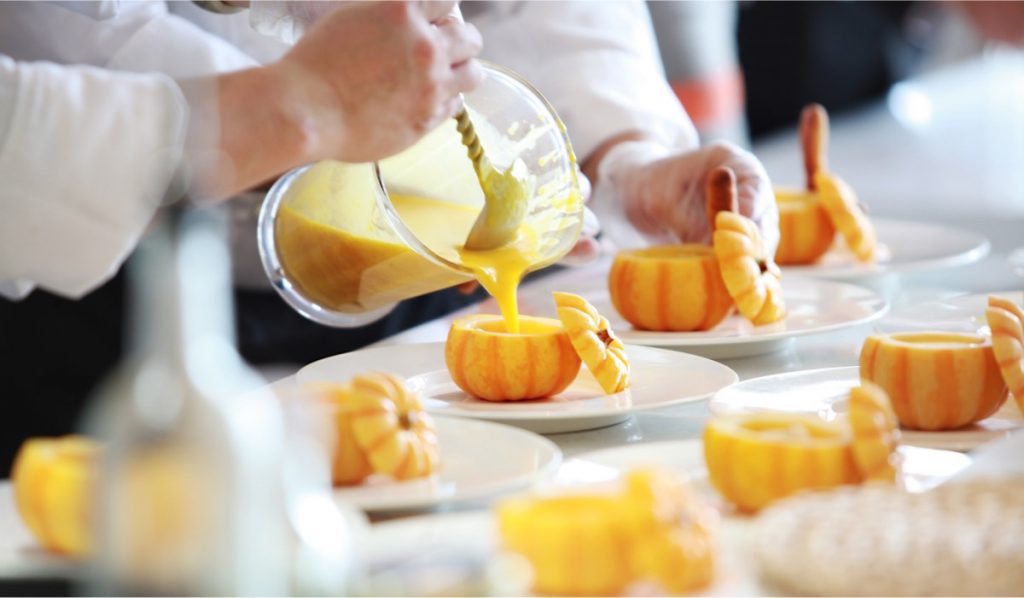 2 | SamsEats
Samseats from TikTok is a popular content creator who focuses on sharing food-related videos. Samseats has amassed a large following on the platform, and his videos have been viewed millions of times.
Initially getting recognition on TikTok with over 9 million fans, this Brit's YouTube cooking channel features a ton of breathtaking recipes. He doesn't cut any corners when it comes to authenticity and ingredient sourcing! His videos may be very short and rapid, but they are jam-packed with Sam's genuine passion for food.
3 | Gordon Ramsay
As of 2020, Gordon Ramsay has starred in or produced over 20 different TV shows. This includes both cooking competition shows like Hell's Kitchen and MasterChef, as well as reality series such as Kitchen Nightmares. In addition to his work on television, Ramsay is also a highly successful restaurateur, with establishments all over the world.
A cuisine powerhouse, Gordon Ramsay is a treasure chest of culinary knowledge and skill. It's the best YouTube cooking channel if you want to get your skills to another level!
4 | Wang Gang – Chinese cuisine on another level
Wang gang is a Chinese phrase that literally means "king of what." It is often used to refer to a person who is extremely talented or skilled in a particular area. For example, someone might be called wang gang if they are an amazing cook, artist, or athlete.
If you're a fan of all things Chinese cuisine, Wang Gang is an incredible resource. From out-of-this-world techniques to traditional cooking methods, this cooking channel is an immense source of knowledge. From long to short videos, from easy to advances, Wang Gang has it all!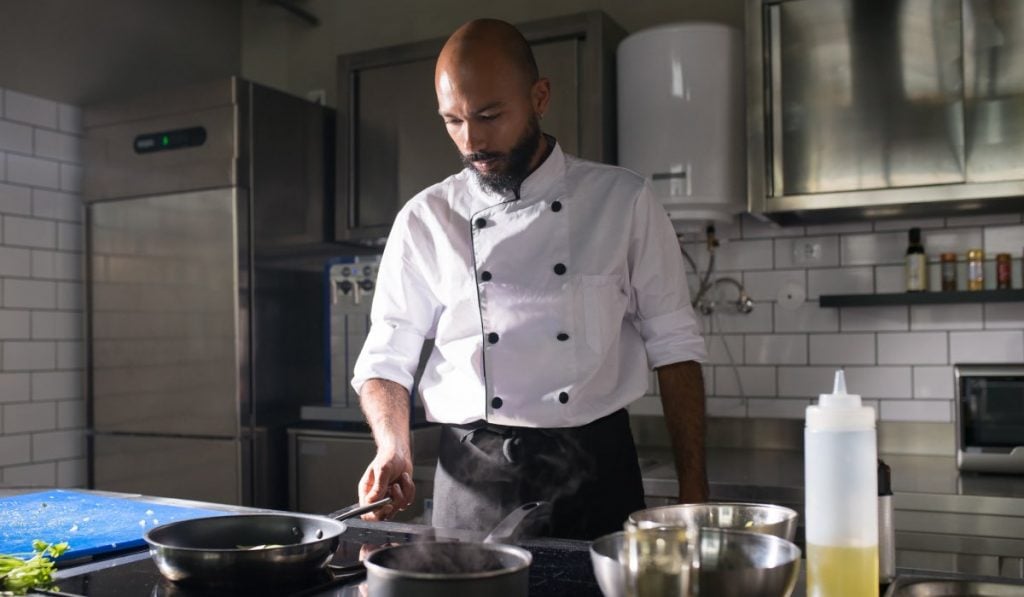 Wang Gang's videos often feature beautiful Chinese countryside sights. To best enjoy it, try watching it on a large Smart TV screen! How to do it best? Discover our free-trial screen mirroring app
5 | J. Kenji López-Alt
J. Kenji López-Alt is a truly professional chef and he wants you to be one, too! His videos are long, but they go in deep detail about all the methods and techniques he uses.
Intermediate Cook – Best YouTube Cooking Channels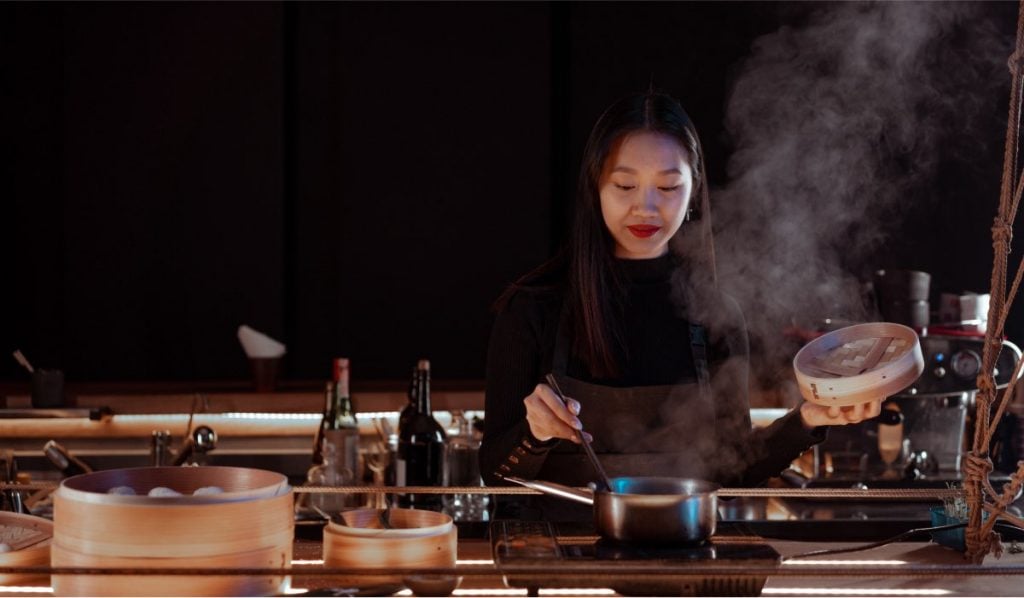 6 | ProHomeCooks
This is one of the best YouTube cooking channels if you're a home cook looking to elevate your game! In his weekly videos, Mike G. offers simple and useful advice on how to make your everyday meals that much better.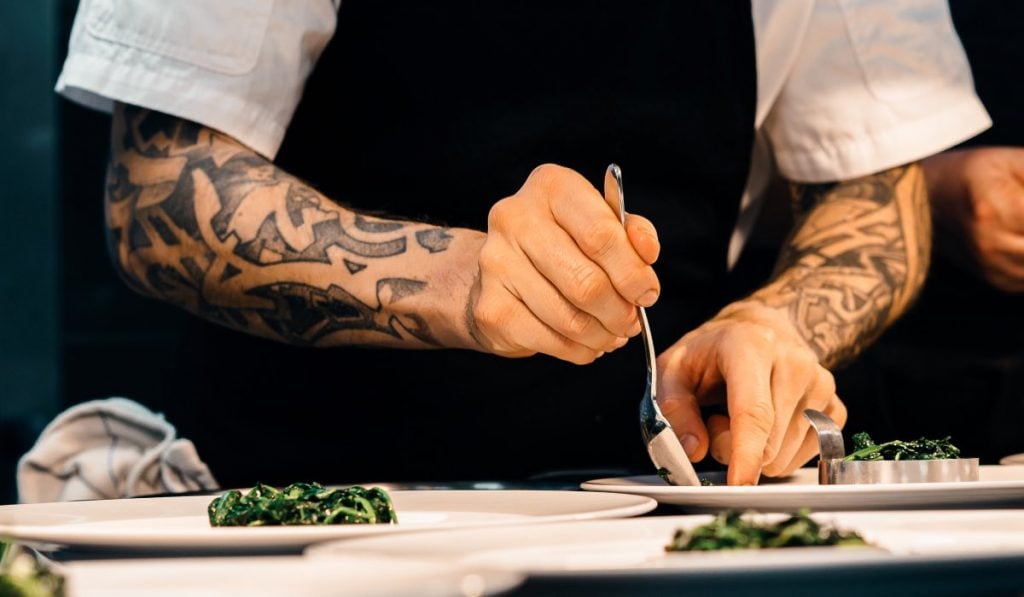 7 | Babish Cinematic Universe – movie food!
What started off as a guy recreating food from movies, has turned into one of the biggest YouTube cooking channels in the world with multiple subseries and hosts.
If you're looking to improve your cooking, check out the 'Basics' series. In it, the main host, Andrew Rea covers ways to make traditional dishes from around the world, such as carbonara or empanadas.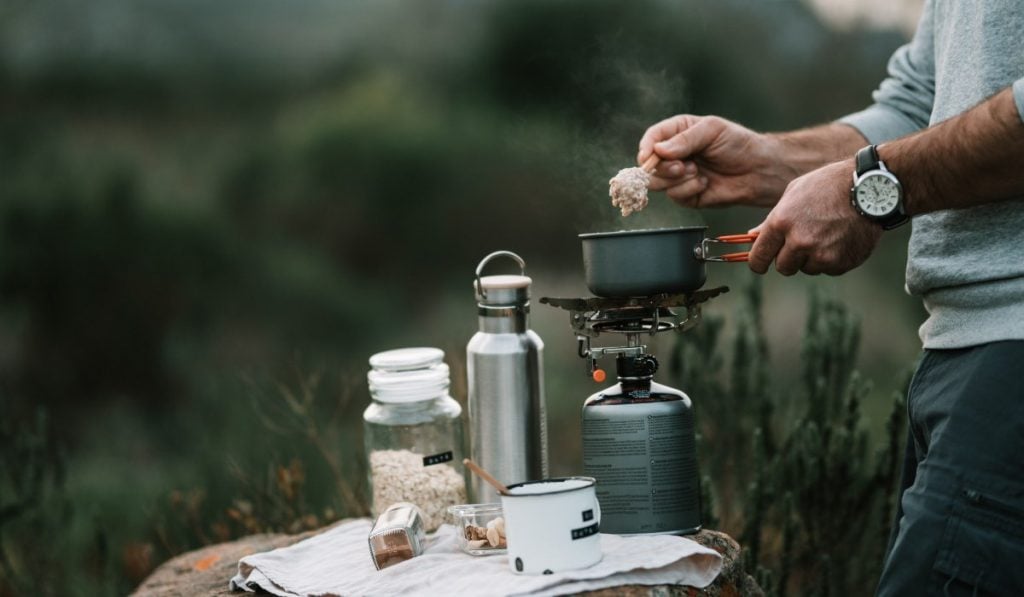 8 | Internet Shaquille – accessible cooking tips
Internet Shaquille is all about adding the little twists that make all the difference to your favorite dishes!
His videos may only be a couple of minutes long, but they are full of useful tips that will help you elevate the food you cook on a daily basis.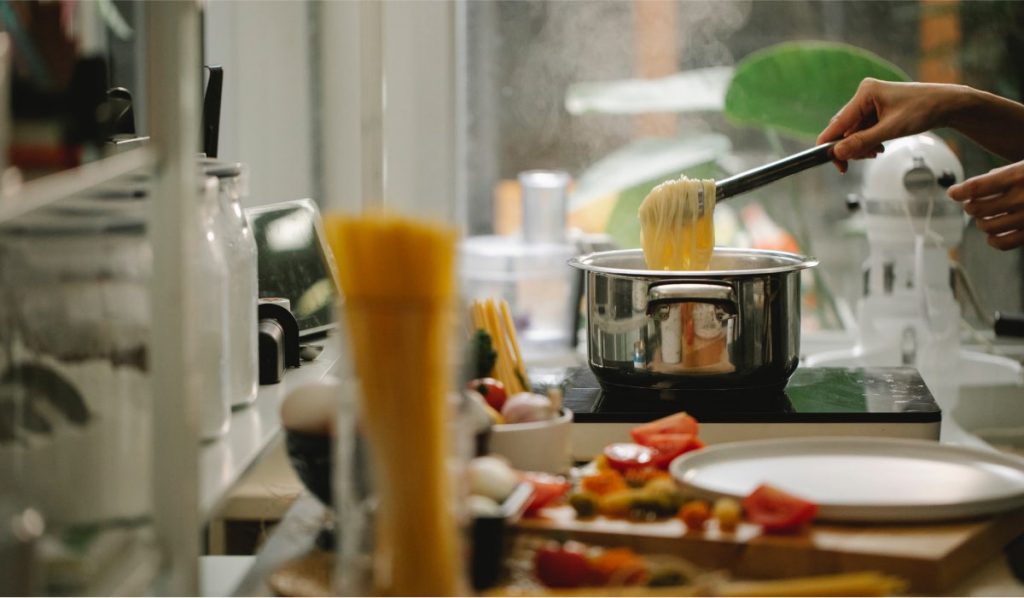 9 | Seonkyoung Longest
With a cozy and friendly vibe, Seonkyoung Longest offers amazing, simple and healthy East Asian recipes. From ramen to Tom Kha Gai and everything in between, she should be your go-to if you're looking to cook delicious food at home!
Seonkyoung Longest's videos are all about beautiful colors. Experience them on the big screen with our screen mirroring app!
10 | You Suck At Cooking
You Suck At Cooking is a popular cooking show on YouTube, created by YouTuber Andrew Rea. The show has gained a large following for its Sense of humor and honest approach to cooking. Andrew Rea live in Los Angeles, California. He is originally from Pennsylvania.
This YouTube cooking channel is silly. You never quite know where the video is going or where the next joke will come from. But one thing is certain – you will leave it with a notebook full of easy and solid recipes!
11 | Matty Matheson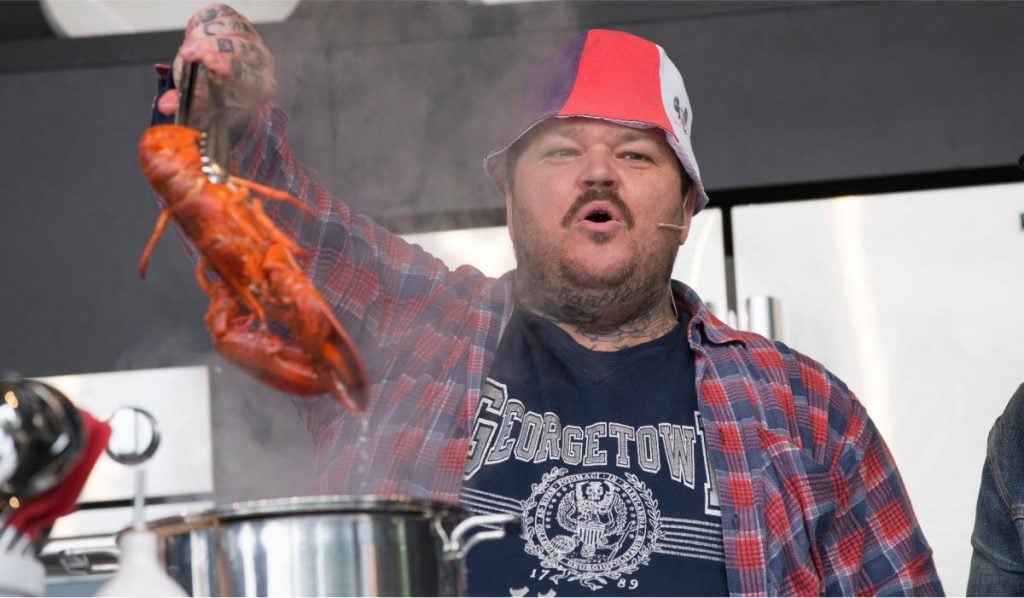 Matty Matheson is loud, obnoxious and will make you feel like you're hanging out with an old buddy. You will first fall in love with his personality and then with all of the beautiful comforting food he's cooking!
12 | Jamie Oliver
Jamie Oliver is a British chef and restaurateur who has gained international fame for his TV shows, cookbooks, and campaigning work on food issues. He started his career as a chef in his parents' pub restaurant, before working in some of London's most prestigious kitchens.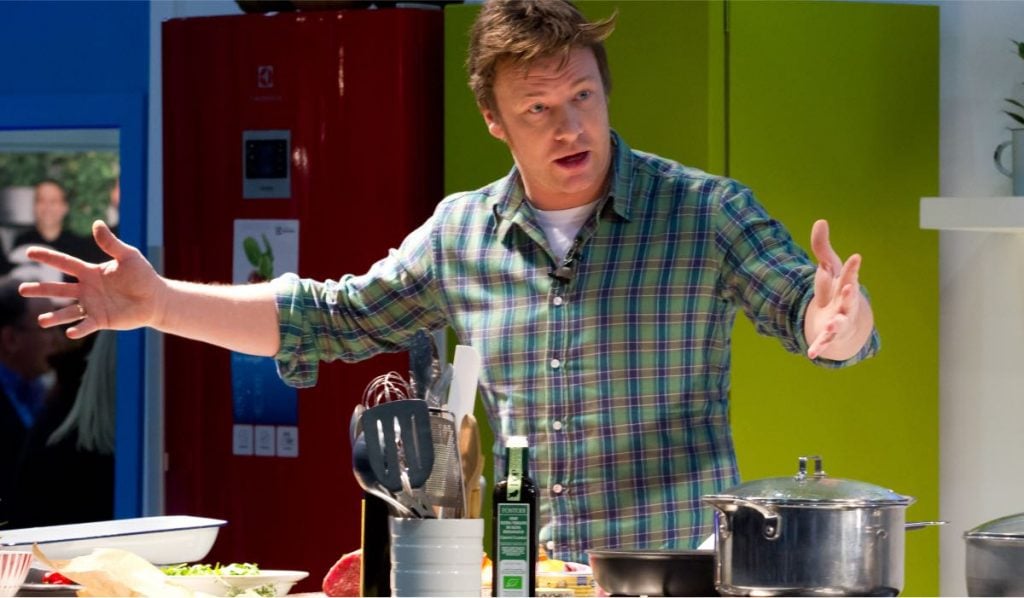 In need of solid, nutritious home cooking? Look no further than Jamie Oliver! His recipes are packed with fresh flavors, vegetables and seasonal produce.
Best YouTube Cooking Channels For The Beginner
There are a lot of cooking channels on YouTube, but not all of them are geared towards beginners. If you're just starting out in the kitchen, you want a channel that will give you simple recipes with clear instructions. You also want a channel that uses common ingredients that are easy to find at your local grocery store. With that in mind, here are three of the best cooking channels for beginners: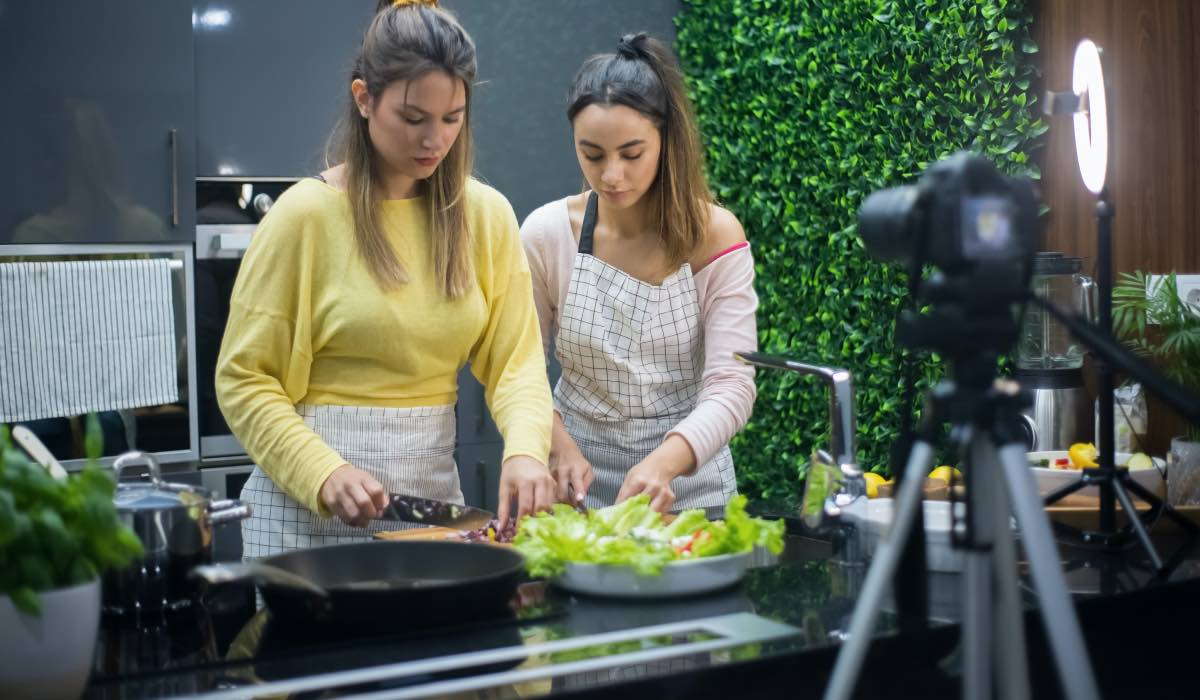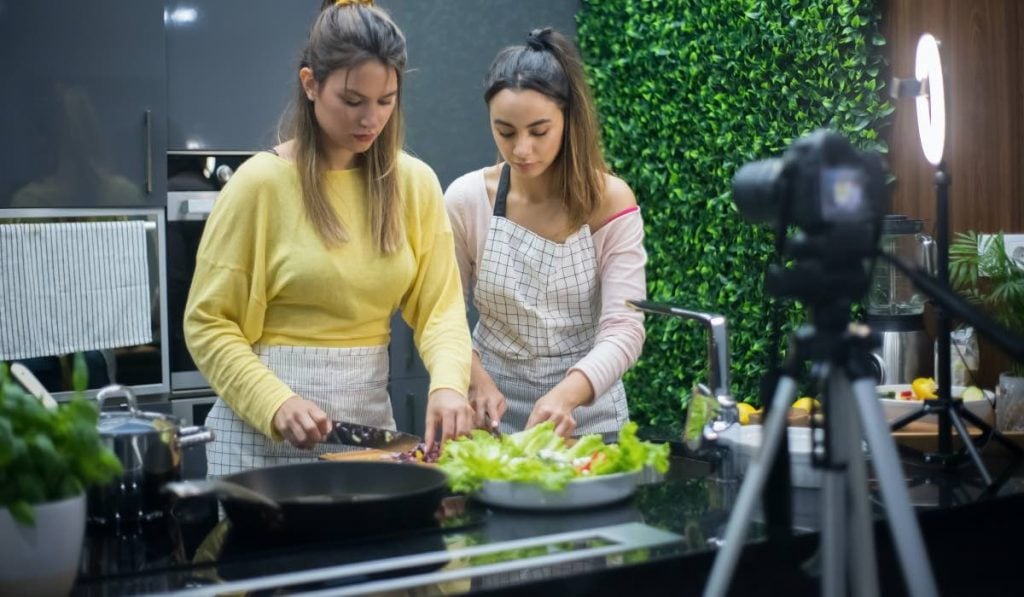 13 | Buzzfeed Tasty – easy dinner recipes
Tasty produces quick and easy-to-follow everyday recipes for any occasion – from breakfast, to large parties. They post three days a week and have an extensive library of food videos, so that you won't go a day without a simple recipe to make for dinner!
14 | The Stay At Home Chef
The Stay At Home Chef is all about simple and satisfying home cooking. Their recipes are as accessible as they are reliable and delicious. Perfect if you're looking for inspiration!
15 | NYT Cooking
NYT Cooking is not only a cooking channel featuring simple and diverse recipes. It also features a variety of knowledgeable and charismatic hosts who will help you take your everyday meals to a new level.
Best Vegan YouTube Cooking Channels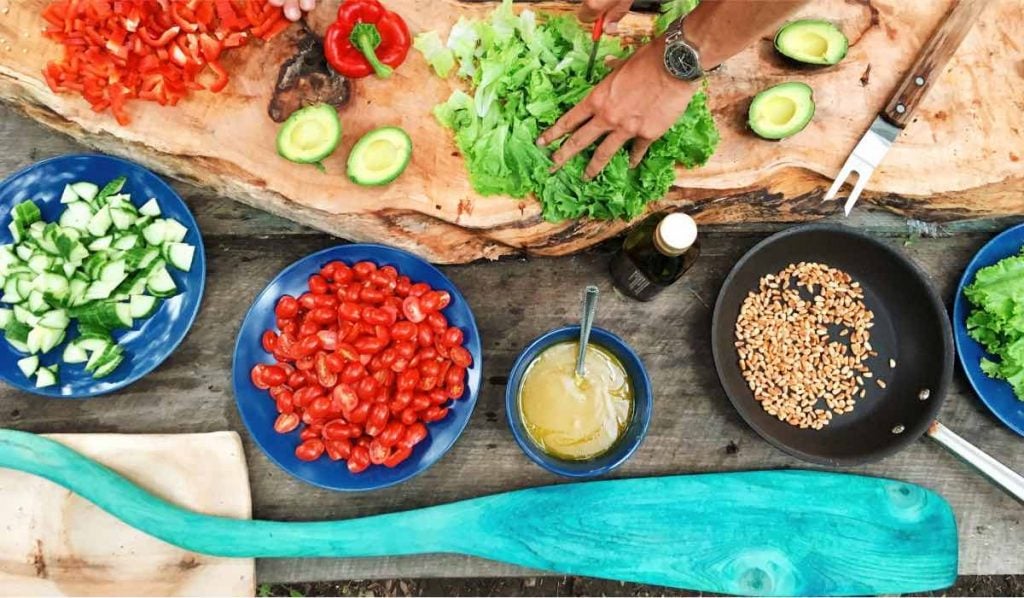 16 | Rainbow Plant Life – vegan Indian food
If you're trying to live a plant-based lifestyle, but struggle with everyday cooking, this is the YouTube cooking channel for you! Rainbow Plant Life is all about simple, delicious and nutritious recipes, smart substitutions and clever meal prep hacks.
Rainbow Plant Life is the best Indian cooking Youtube channel for a variety of reasons. First, the channel provides an extensive range of recipes that are both delicious and easy to follow. Whether you're looking for a classic dish like chicken tikka masala or something more unique like jackfruit curry, Rainbow Plant Life has you covered.
In addition, the channel's host, Sanjay Thumma, is a master chef with years of experience in Indian cuisine. His passion for food is evident in every video, and he makes complex dishes seem effortless.
Finally, Rainbow Plant Life provides step-by-step instructions that make it easy to recreate dishes at home. Whether you're a beginner cook or a experienced chef, you'll find the recipes on Rainbow Plant Life to be both delicious and easy to follow. So if you're looking for the best Indian cooking Youtube channel, look no further than Rainbow Plant Life.
17 | Goodful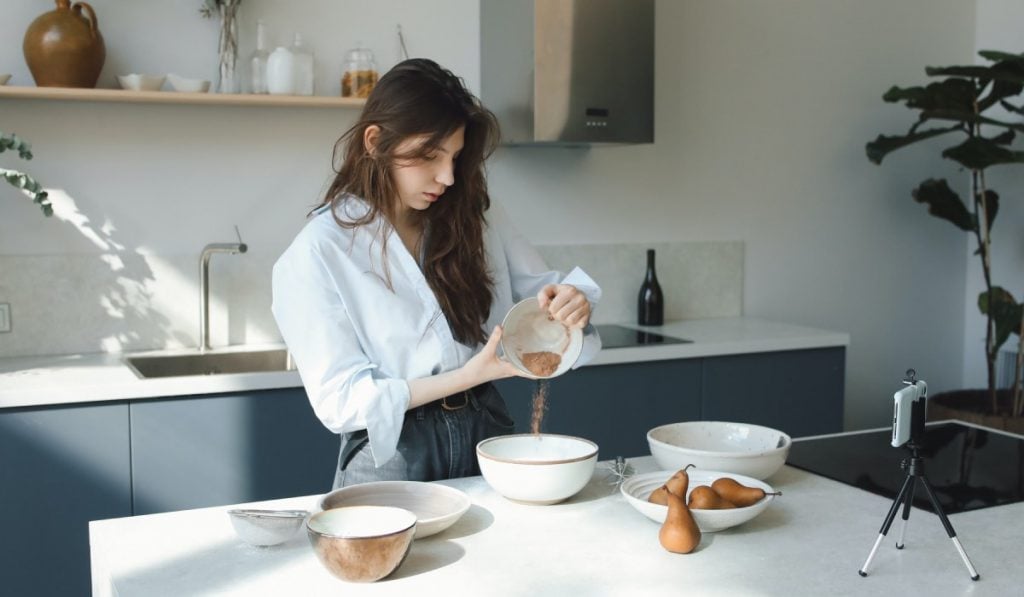 Ever wanted to make a vegan egg? Or plant-based salmon? If your answer is yes, then Goodful is a channel for you! Across multiple videos of between 10-20 minutes, the hosts cook up a variety of fun an interesting challenges that will expand your knowledge of vegan food.
18 | Pick Up Limes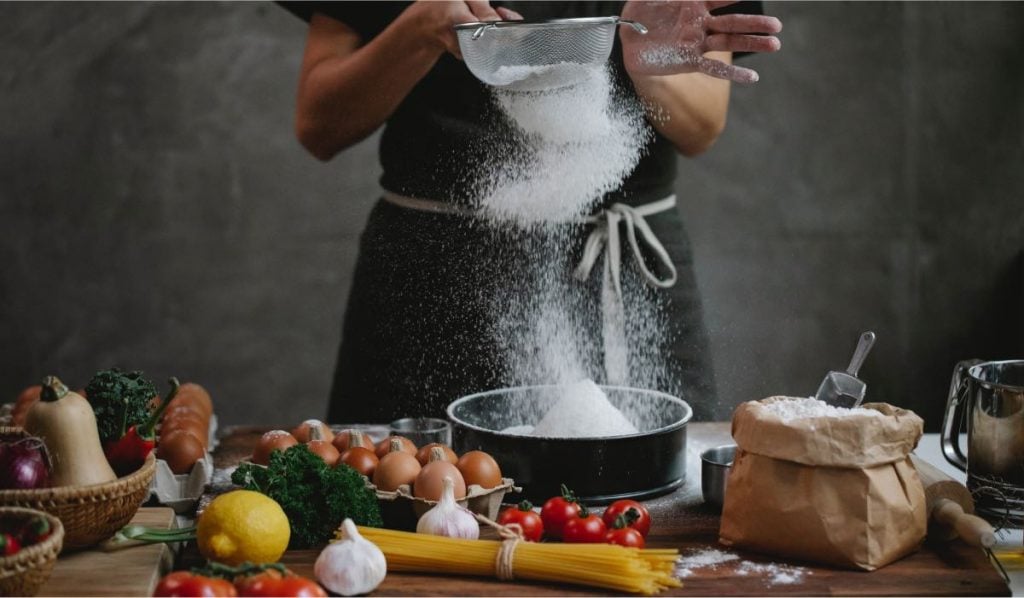 Pick Up Limes is a channel devoted to nourishment. The host, Sadia, focuses on vegan food that's not only tasty and beautiful to look at. Most importantly, her aim is to educate you about all of the benefits of the foods around you!
Watch these colorful videos on a big Smart TV screen with AirBeamTV's screen mirroring app. Try it for free today!
Nerdy YouTube Cooking Channels
19 | Tasting History with Max Miller
If you've ever wondered what food did gladiators, vikings or Titanic passengers eat, this is the channel for you. Max Miller's videos will leave both your mind and your stomach nourished with history's most curious dishes!
20 | Townsends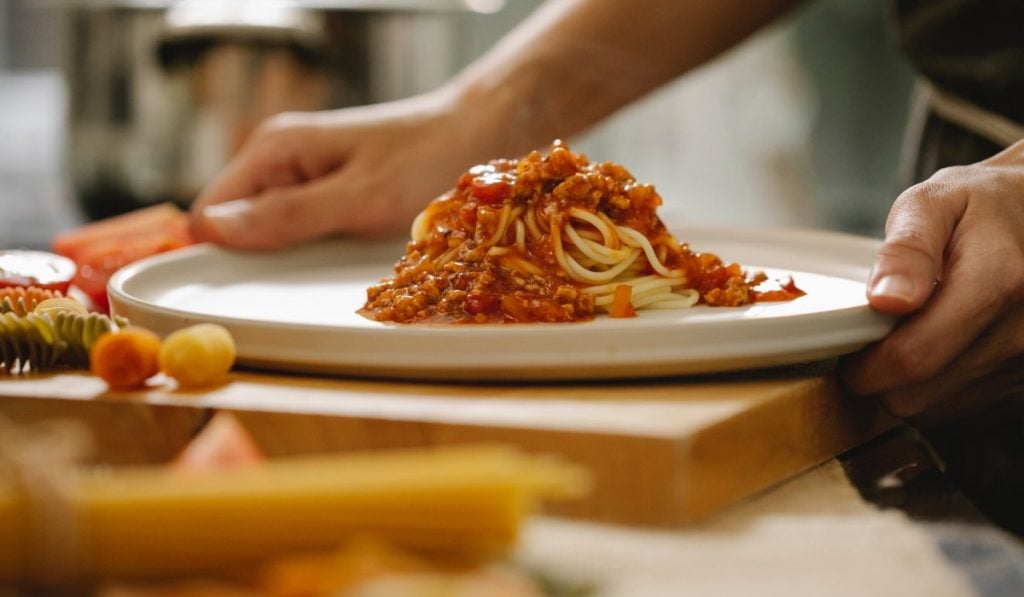 Tonwsends lives and breathes the history of 18th century America. From Native American travel food and soldiers' rations, to the history of barbecue, this YouTube channel is a beautiful educational resource!
With period clothing and equipment, Townsends' videos are a feast for your eyes, too!
How much do cooking channels make on YouTube?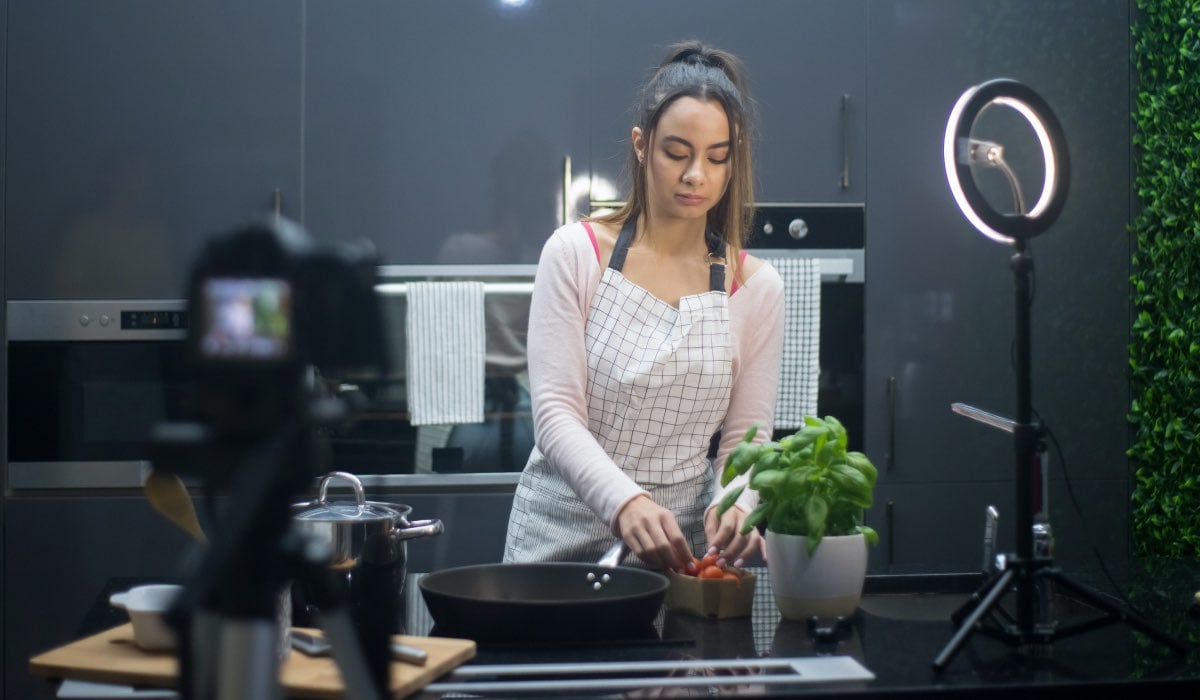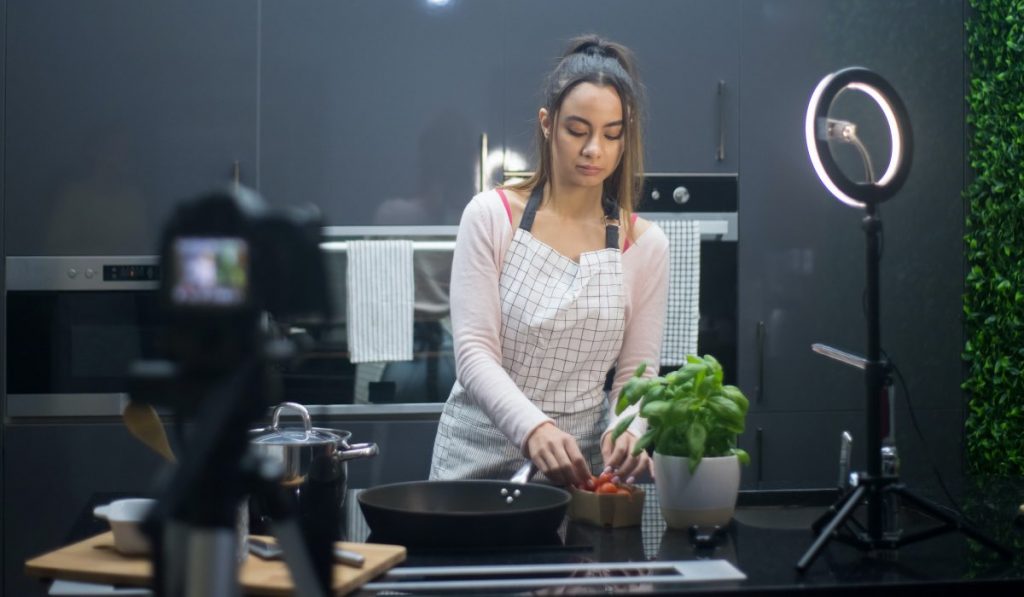 YouTube has become a popular way for people to share their passion for cooking with the world. While some YouTube cooking channels are simply a hobby, others have become a full-time business. So, how much do YouTube cooking channels make?
YouTube uses a complex algorithm to calculate revenue, which takes into account factors such as views, ad engagement, and click-through rates. However, it is estimated that YouTube pays out $7.60 per 1,000 views. This means that a YouTube cooking channel with 1 million views per month could potentially generate $7,600 in revenue.
Of course, not all of this revenue will go to the channel owner. YouTube takes a 45% cut of all ad revenue, and taxes will also need to be paid on any income generated. As a result, YouTube cooking channels are unlikely to make millions of dollars per year. However, those that are able to build up a large audience can still generate a significant income from their YouTube channel.
Conclusion
It's smart to watch these YouTube cooking tutorials on a big screen, rather than on your mobile phone. By doing so, it's easier to follow lessons and you develop faster as a cook. Whether you are a beginner, experienced or professional cook. Learn more with the above cooking channels and discover them with AirBeamTV on TV. Watch them on your TV with a free-trial of AirBeamTV's screen mirroring app!
Discover More:
30 Fascinating Live Cams You Can Watch Right Now
Top 40 iPhone Hacks You Didn't Know
How To Make Wedding Party Photos Special