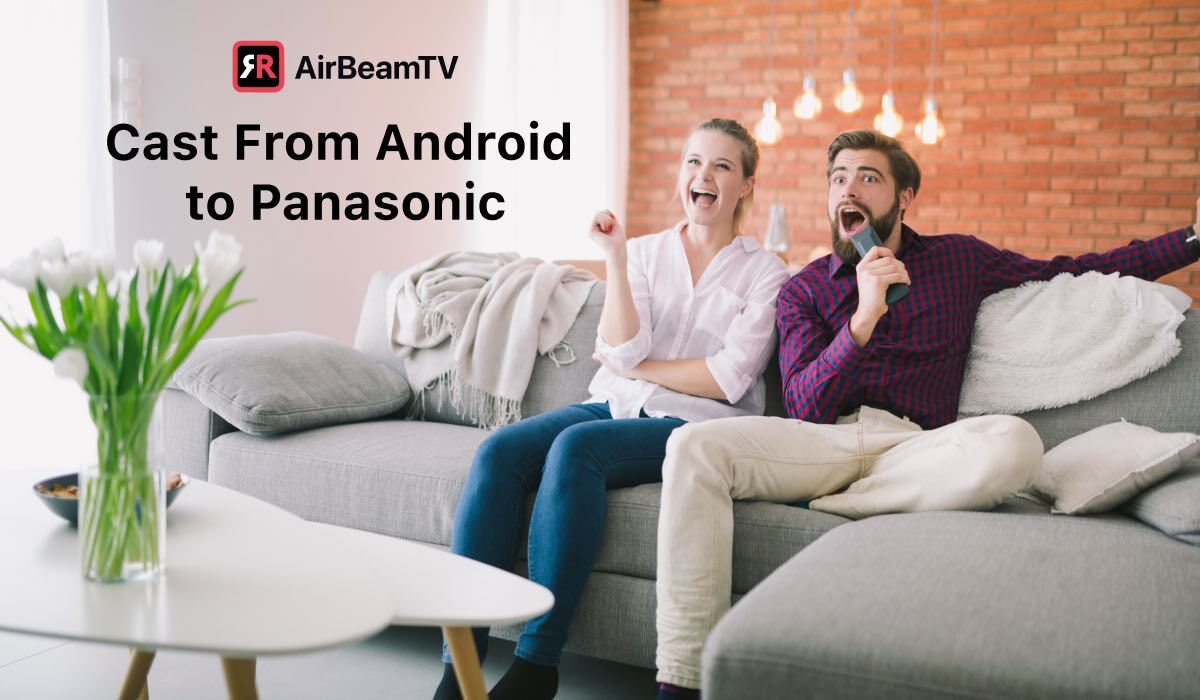 Free Panasonic TV Mirroring App For Android
Panasonic TVs are some of the best on the market, but if you want to cast from your Android device you often need a media streamer, hardware, or annoying cables. Not only is it difficult and expensive to set up a media streaming device or use cables to connect your devices, but these options also take up space and can be cumbersome to use.
AirBeamTV is the solution that lets you cast from your Android device without any extra hardware or cables. With AirBeamTV, all you need is your Android phone or tablet and a WiFi connection. Our Panasonic TV Android casting app is simple to use and easy to set up. In just minutes, you'll be able to enjoy anything on your Panasonic TV. Download it now for your smartphone or tablet!
At AirBeamTV, we developed a brand new app that lets you mirror your Android smartphone or tablet to your Panasonic TV. Use it to easily watch videos, photos, sport, shows, apps and more on a large TV screen!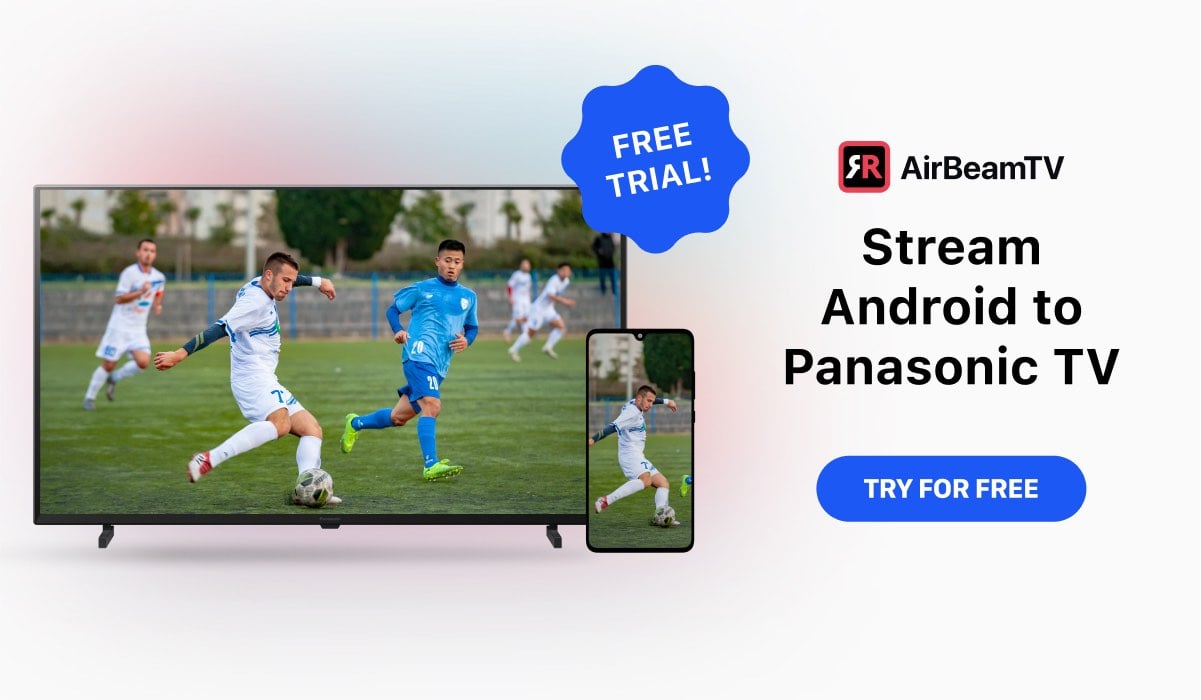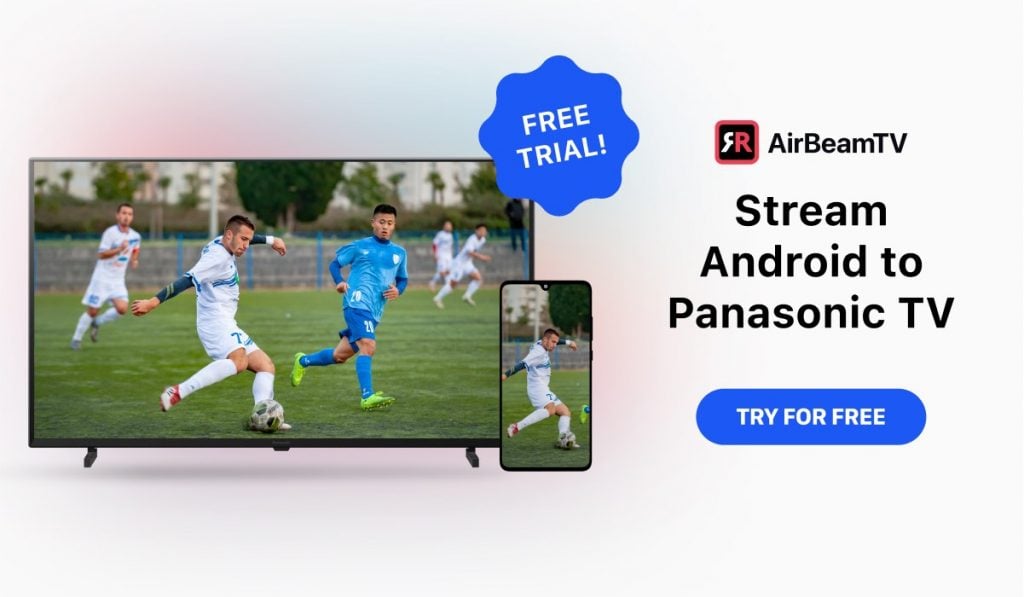 Android Screen Mirroring App For Panasonic TV
If you're a Panasonic TV and Android owner, keep reading. We developed this amazing app to bring you the convenience and endless possibilities of casting.
Want to hear something even better? Cast from Android to Panasonic TV completely free.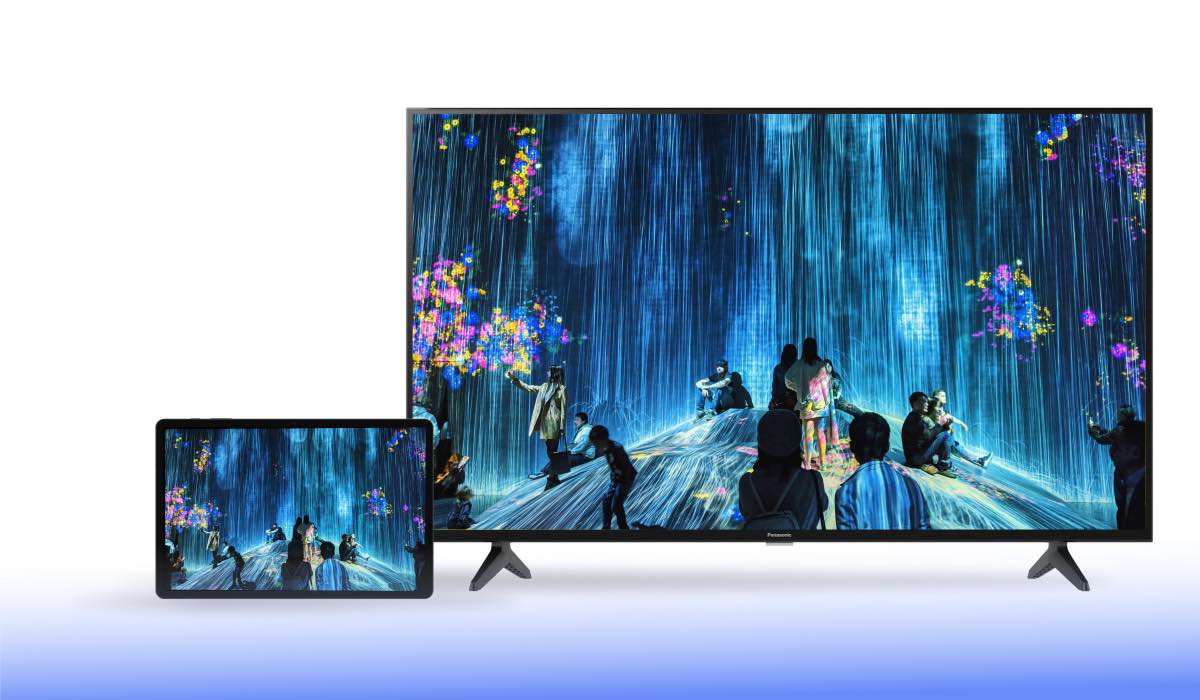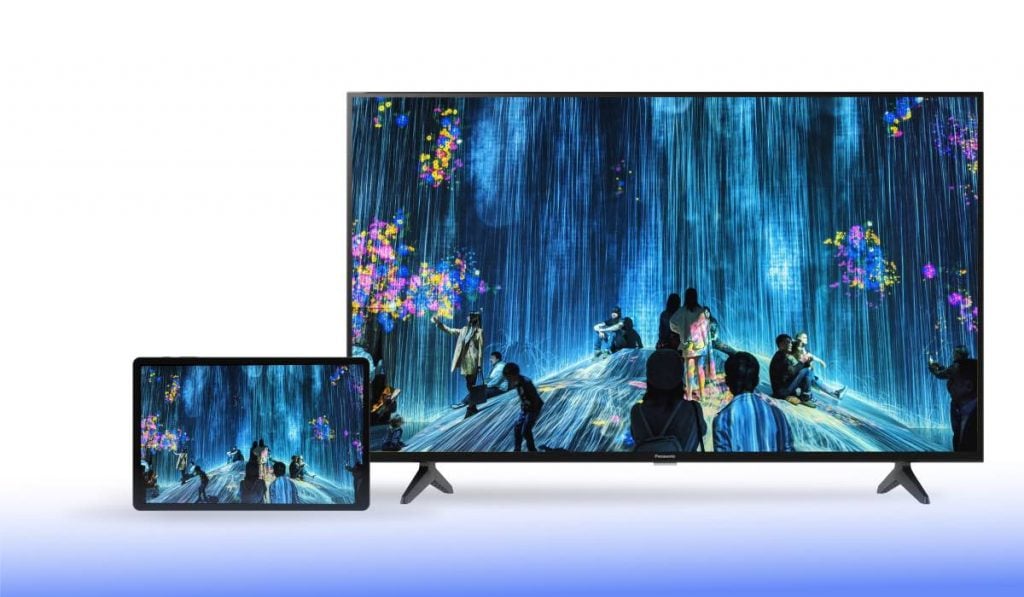 PRO Version
The AirBeamTV Mirror for Panasonic TV Android app is free to try. You can watch videos, photos, browse the Internet and do much more without paying any money.
But, if you want to extend the functionalities of the app, we recommend the PRO version. Here's what it gives you:
Ad-free experience.
HD streaming quality.
Unlimited casting.
Pick from three flexible payment plans. Choose the one that suits you best:
Monthly: Flexible subscription with no obligations.
Yearly: The best deal and our most popular subscription.
Pay-Once: Use the app indefinitely.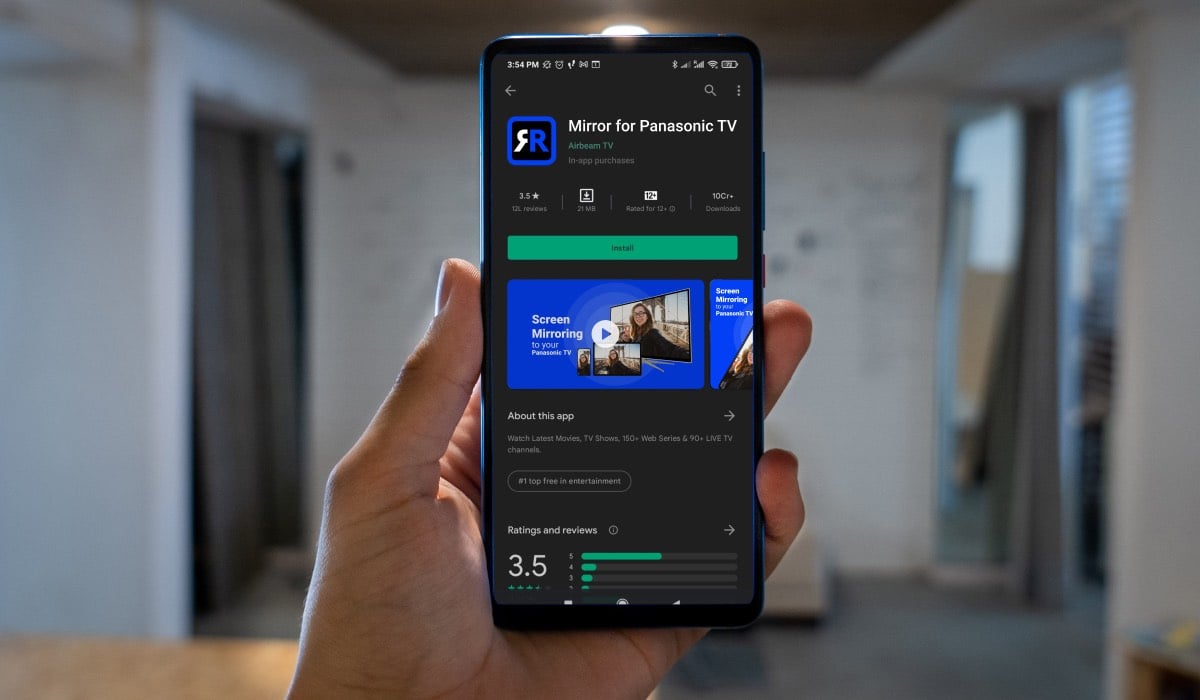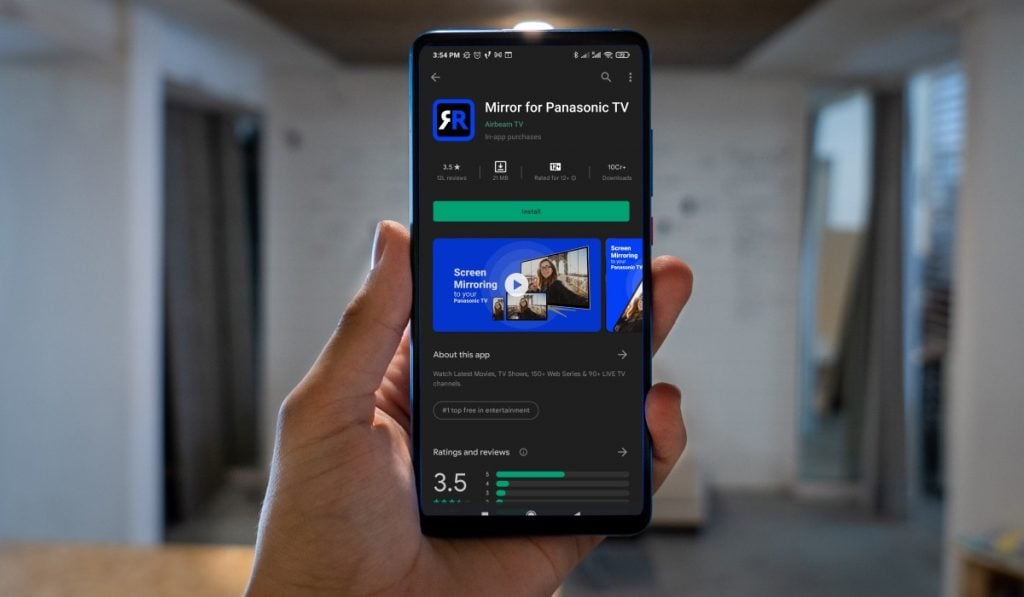 What are the advantages of screen mirroring?
Why should you mirror your Android smartphone or tablet to your Panasonic TV? Well, it comes with several amazing benefits! Let's list some:
Wireless casting – no more annoying and tangled cables & no additional hardware necessary.
Easily scroll your favorite apps on the big screen. Turn TikTok and Instagram Reels into a cinematic experience.
No more tired eyes! Looking at your phone screen for a long time can damage your eyes. Avoid it by casting your smartphone to a TV.
Watch content on your Android device with your friends. Avoid hurdling around a tiny screen.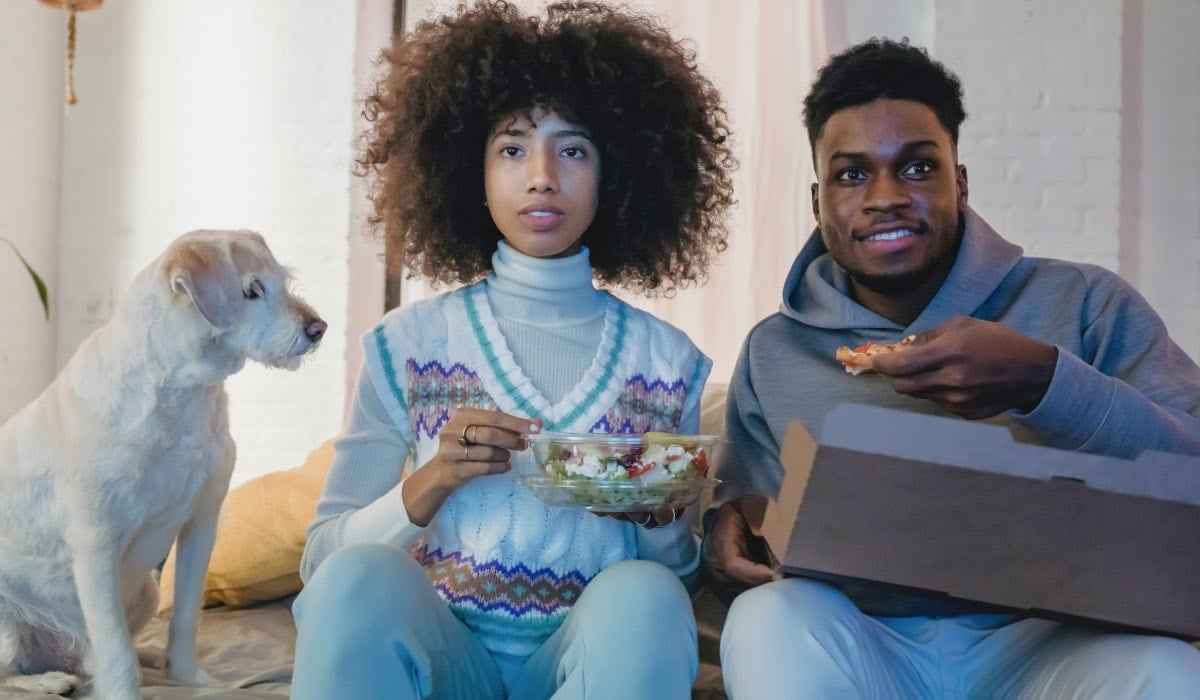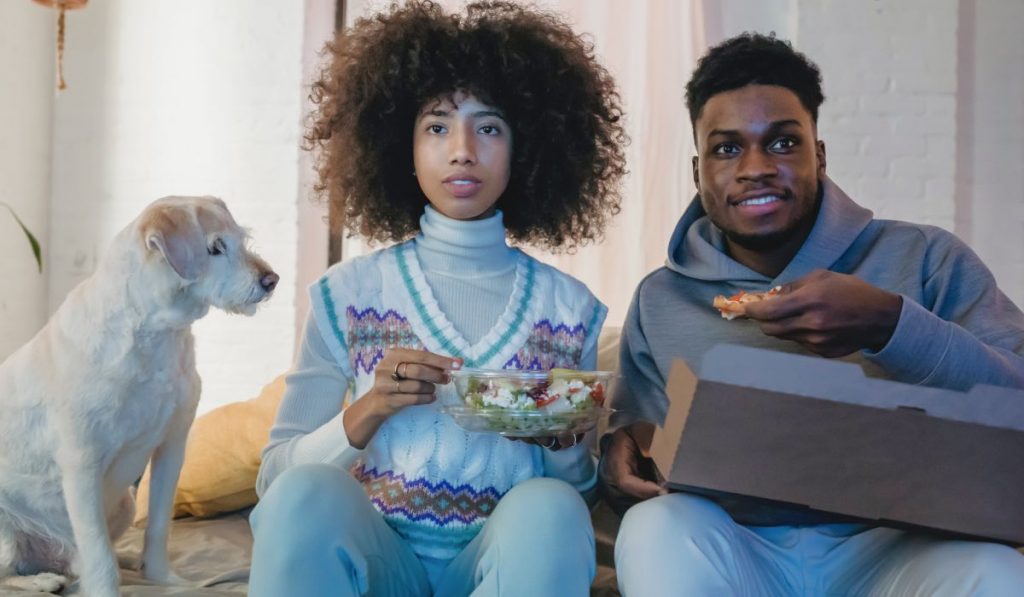 How To Connect Android to Panasonic Smart TV?
With the AirBeamTV app, casting Android to your Panasonic TV is a breeze. Here's how to start mirroring in less than a minute:
Download the AirBeamTV app from Google Play Store.
Wait for the app to install, then open it.
Once in the main screen, click the cast icon in the top-right corner.
Click your Panasonic TV.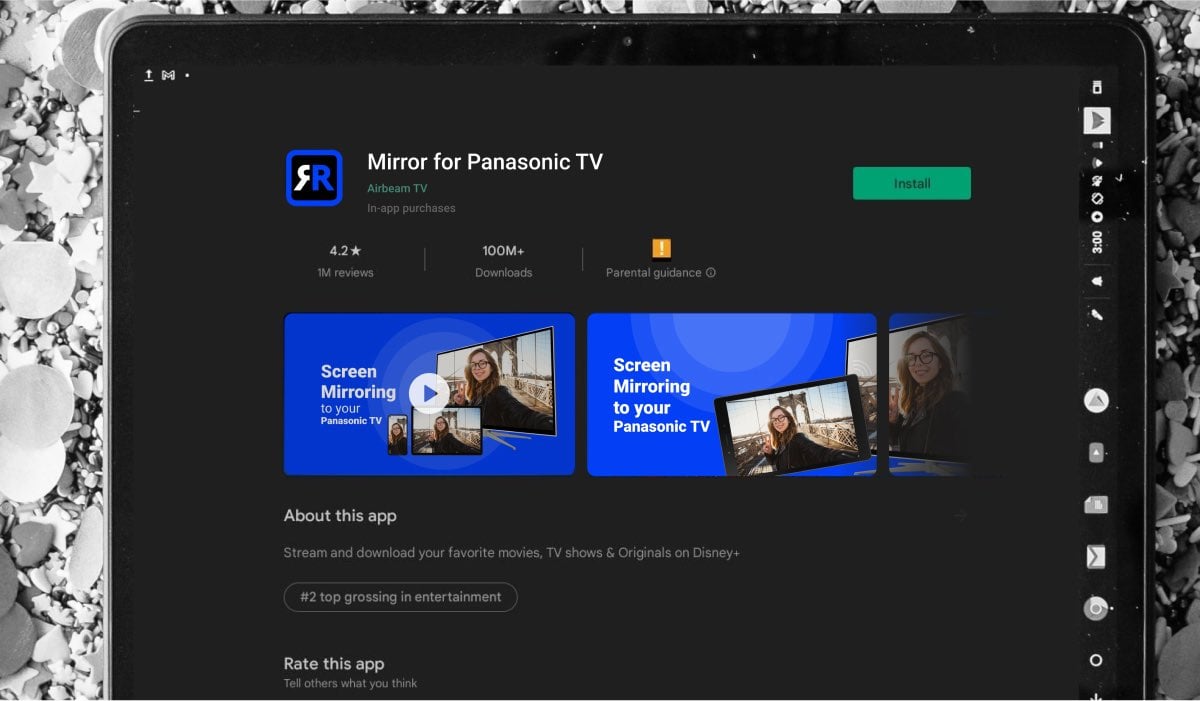 How to pair Android phone or tablet with Panasonic TV?
Once you've connected your Android device to your Panasonic TV, it's time to start casting:
Go to the main screen of the AirBeamTV app.
Click the 'Screen Mirroring' panel.
Adjust settings.
Click 'Start Mirroring'.
Sit back, relax and enjoy!
Download the app now in Google Play Store!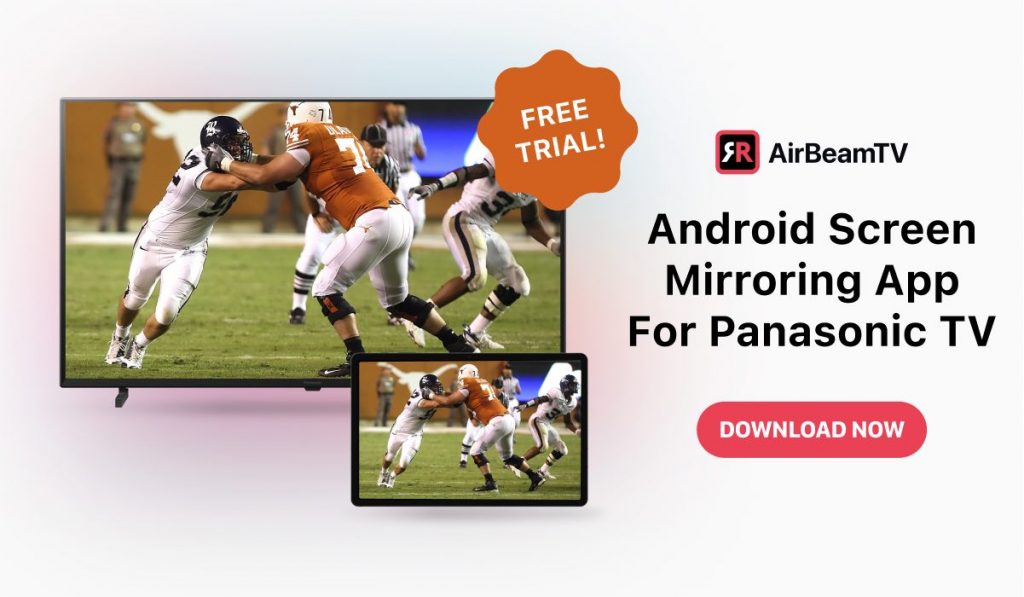 Casting Android to Panasonic TV Requirements
There are some basic requirements you have to fulfill in order to cast Android to Panasonic TV. First of all, here's what you need:
A Panasonic Smart TV.
An Android smartphone or tablet.
WiFi connection.
Secondly, make sure your Panasonic TV and your Android device are connected to the same WiFi network. This is a basic requirement for any casting or mirroring. It allows the sender and receiver to establish a strong connection. This, in turn gives you a smooth mirroring experience.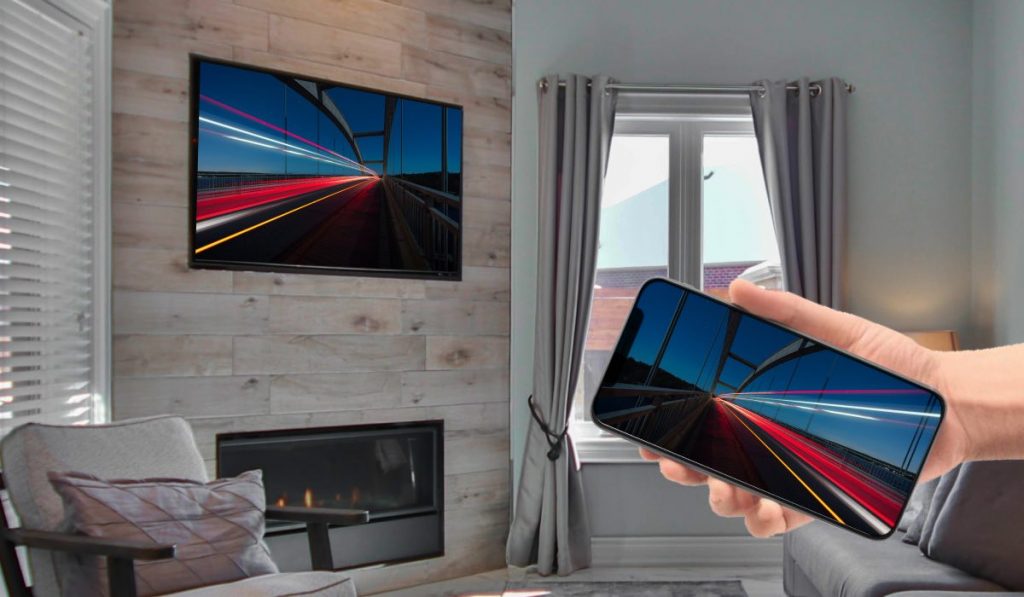 Which Panasonic TVs can I cast to?
The AirBeamTV screen mirroring app for Android devices works with any Panasonic TV model released after 2012. That means you don't have to worry about any compatibility issues. Simply connect your smartphone or tablet to your TV and mirror your favorite content to a big screen.
Panasonic TV Frequently Asked Questions
How do I cast my Samsung phone to my Panasonic TV?
The best way to cast your Samsung smartphone to a Panasonic TV is with the AirBeamTV Mirror for Panasonic app. Set it up in less than a minute and enjoy!
Here's how to connect Samsung phone to your Panasonic TV.
How do I connect my Android phone to my Panasonic Viera TV?
Viera is a retired Panasonic TV technology designed to support casting. If you own a Panasonic Viera TV, here's how you can connect it with your Android phone:
Click the apps button on your remote.
Click the 'Mirroring' panel.
Turn on screen mirroring in Settings on Android phone.
Accept the connection on TV.
Keep in mind that this function might only work with older Android phones. If you don't have one, use theAirBeamTV Mirror For Panasonic TV Android App. It's free to try! Get it now for your Android smartphone or tablet.
Why can't I cast Android to Panasonic TV?
Below you'll find a basic troubleshooting guide that can help you fix your Android-to-Panasonic TV casting issues.
How to connect Panasonic TV to WiFi?
WiFi is necessary for casting. Here's how to enable it on Panasonic TV:
Press the Menu button on your remote.
Go to Network -> Network Settings.
Choose the WiFi name from the drop-down list.
Insert the password.
Done!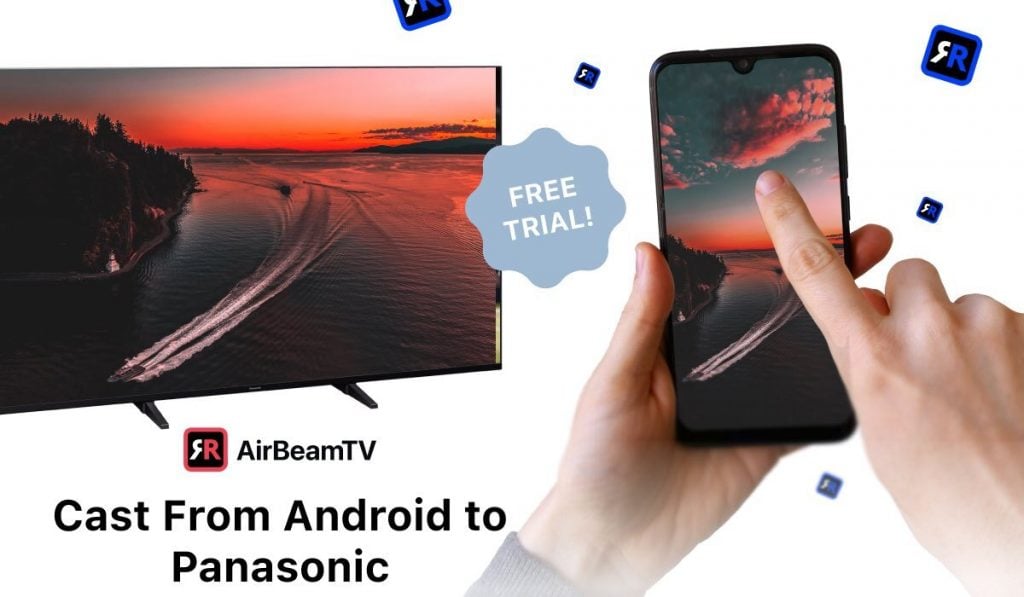 Why won't my Panasonic TV connect to TV?
If you can't connect your Panasonic TV to a router, there are several things you can do:
Check your router – restart if necessary.
Update your Panasonic TV software.
Download the latest firmware. More info at Panasonic Global support.
Check if other devices can connect to your WiFi.
Use your smartphone as hotspot and try connecting to your TV
How to reset Panasonic TV?
If all else fails, you can try resetting your Panasonic TV. This will erase all of your settings, apps and accounts. You will have to redo all of that once the reset it complete.
Resetting will give you a 'clean slate'. Whatever bug was preventing casting from Android to Panasonic TV, will likely be gone as well.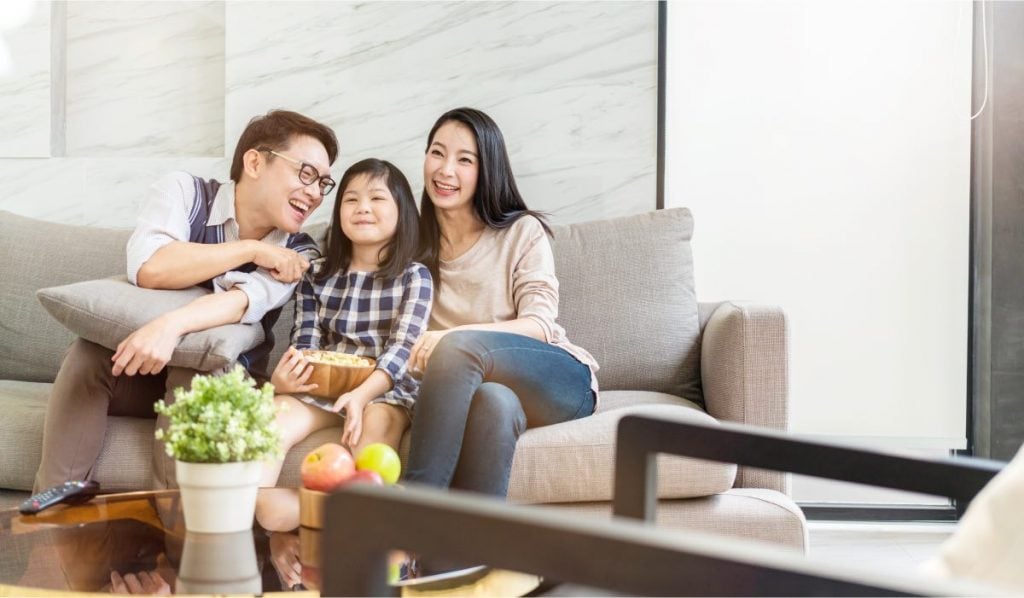 Resetting your Panasonic TV to factory settings is very easy:
Press the Menu button on your remote.
Go to Setup -> System.
Choose 'Factory Reset'.
Click 'Yes' and wait for the TV to finish the process.
Why is my Panasonic TV blinking red?
A common issue you might experience with your Panasonic TV is that it won't turn on. Instead, you will see a blinking red light. This is no cause for panic.
The red light appears when there is something that prevents your Panasonic TV from working properly. Below, we'll show you several ways you can use to fix this issue.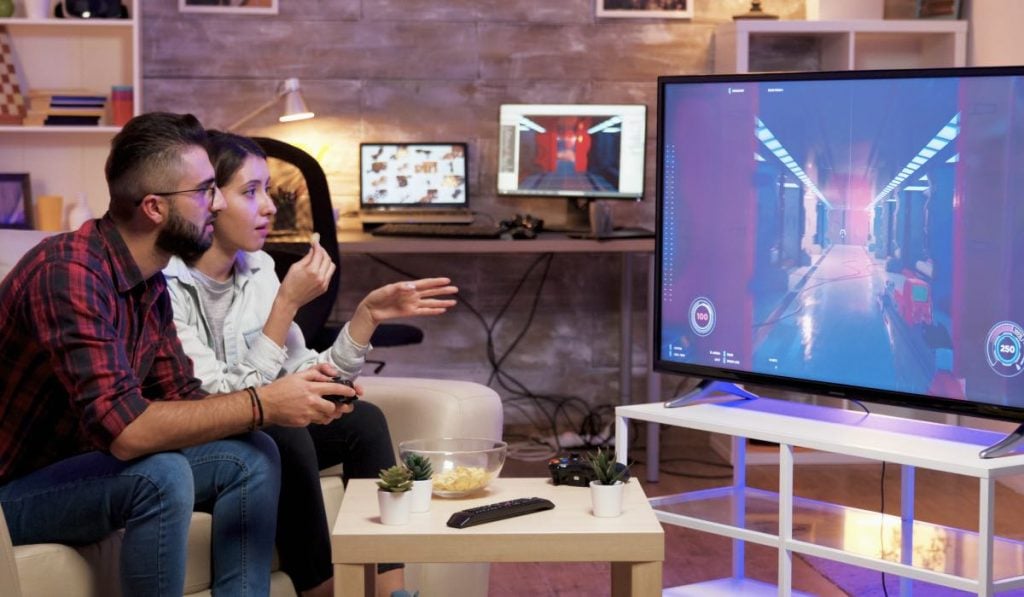 How to fix red blinking light on Panasonic TV?
There are several ways of fixing the red light issue on Panasonic TV. Let's try with the simplest one – resetting your TV:
Unplug your Panasonic TV from the wall socket.
Wait around 60 seconds.
Plug the cable back in.
Turn the TV on.
If that doesn't work, try this remote control fix:
Remove both batteries from your remote control.
Press and hold the 'on' button for 15 seconds.
Put the batteries back to the remote.
Turn the TV on.
Another way to get the issue fixed is by unplugging all of the cables connected to your TV. Before you plug them back in, examine them carefully for any signs of damage. Replace faulty cables.
With the cables unplugged, check all of the ports as well as the surface of the TV for dust and dirt. It may be blocking cables from connecting with the TV properly. What is more, make sure that your TV has proper ventilation.
My screen mirroring app still doesn't work
Tried out all of these methods and it still doesn't work? No worries! Our team of experts is here to help you solve any issue. Contact AirBeamTV customer support using this form. Or send us a log through the Android Panasonic TV mirroring app.
If your Panasonic TV still doesn't work after trying out all of those methods, try contacting Panasonic customer service.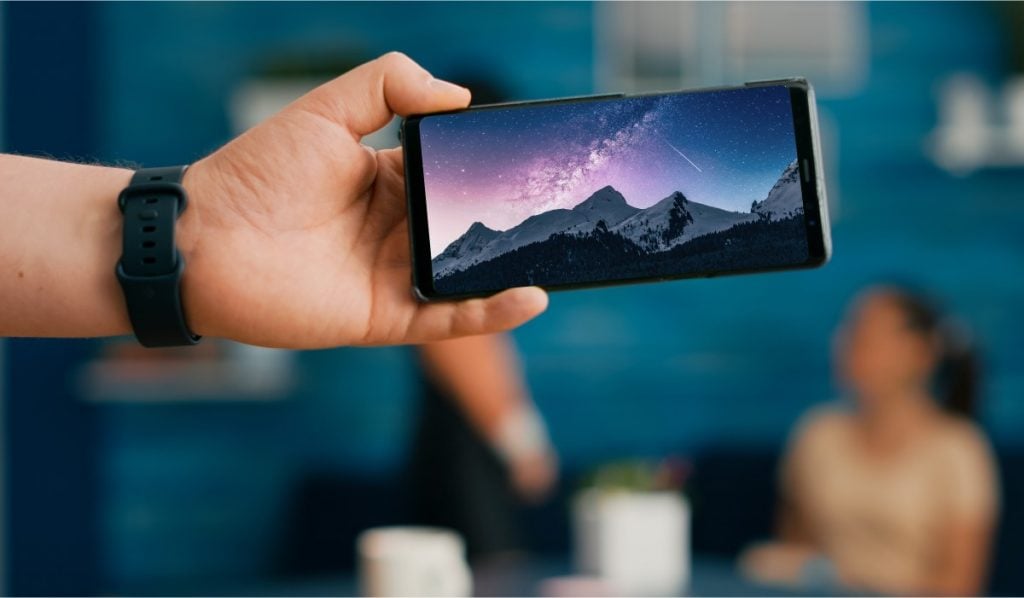 What is the best Panasonic TV?
Panasonic offers a wide range of TVs, from budget models to flagship OLEDs. Two of the best Panasonic TVs are the Panasonic TX-49FXW784 and Panasonic TX-65FZW954. The Panasonic TX-49FXW784 is a great all-round TV that offers excellent value for money. It has a 4K resolution and HDR support, and it's powered by Panasonic's HCX processor.
The Panasonic TX-65FZW954 is the company's flagship OLED TV. It delivers stunning picture quality thanks to its OLED panel and HDR support. It's also very well equipped, with four HDMI inputs, three USB ports, and built-in Wi-Fi. Whichever Panasonic TV you choose, you're sure to get a great picture.
What is more, each of these models works with Panasonic TV Screen Mirroring. You can cast your Android to any Panasonic TV made after 2012!
Which Panasonic TV model do I have?
Knowing the serial number and model name of your Panasonic TV is very useful. In case something breaks, this is how you can get it fixed under warranty.
To check the model name of your Panasonic TV have a look at the back. There you should find a product sticker with the model name and the serial number.
When do Panasonic release new TVs?
Panasonic puts out new TVs every year. The most recent lineup has been announced in May 2022. It includes Panasonic LZ2000, Panasonic LZ100, Panasonic LZ980, Panasonic LZ1500 and Panasonic LZ800 4k OLED TVs. There are also two K LED-LCD TVs – Panasonic LX940 and Panasonic LX800.
In their current lineup, Panasonic focuses on great video and audio quality as well as accessibility. These Panasonic TVs have HDMI 2.1 support, Variable Refresh Rate and High Frame Rate. That makes them perfect for console gaming.
Discover More:
Free Android Casting App For Panasonic TV
How To Make Wedding Party Photos Special
20 Best Youtube Cooking Channels
I don't see my Panasonic TV appearing in the Mac or iOS app
Download Android app in Google Play Store
How To Reset Panasonic TV To Factory Default Settings in Record Time?