Cast To Firestick From Android Phone
In search of a seamless way to watch your favorite TV shows and movies on a larger screen? Look no further than Firestick from Android. Gone are the days of huddling around your laptop or draining your phone's data. With Firestick from Android, you can easily cast photos, videos, and more from your Android phone to your TV, liberating yourself from the confines of a small screen. Discover how to unlock this incredible feature as we guide you step-by-step on casting to Firestick from your Android phone. Sit back, relax, and indulge in a whole new level of entertainment.
How about screen mirroring Android to TV? With AirBeamTV, you can easily watch all your favorite content on a large TV screen by casting to Fire TV from Android.
Read on and learn how to download and use the Fire TV & Firestick Screen Mirroring!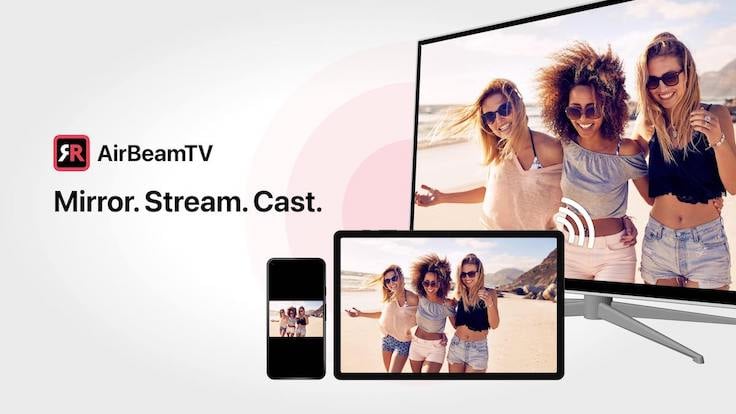 You want to watch your favorite TV shows and movies on a bigger screen, but you don't want to crowd around your laptop or use up all the data on your phone. It's hard to beat the convenience of streaming on your phone or laptop, but sometimes you just want to relax on the couch and watch photos and videos on TV, without being glued to a small screen.
AirBeamTV lets you cast from your Android phone to Fire TV so you can enjoy the best home-entertainment experience. With AirBeamTV, there's no need for cables or adapters. Simply get the free app and start streaming. Discover how to mirror Android to Fire TV with this revolutionary app!
What is Fire TV?
Amazon Fire TV is a small device that helps you enjoy digital audio, images, video content or apps (that is streamed on the Internet). It can be connected to a high-definition television. A Fire TV stick is a piece of hardware that turns any television into a Smart TV.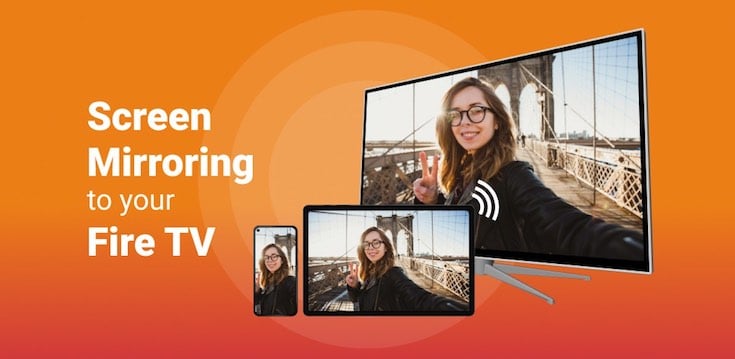 How does Fire TV work?
Fire TV is Amazon's own streaming device. It works on the same basis as Roku or Apple TV. It attaches to your TV screen or monitor via an HDMI plug and acts as an external processor.
When our developers tested the Fire TV Stick 4K Max from Amazon for the first time, we found that the Firestick with volume control on the Fire TV remote worked much better than the cheaper version. The setup was easy, and the device programmed itself to work with the TV volume. To us, the streaming quality was fantastic, with no buffering issues, and the device operated flawlessly. We highly recommend it and plan to purchase another one.
By connecting to your network, offering its own User Interface and a library of content for you to explore, it makes your television 'smart'.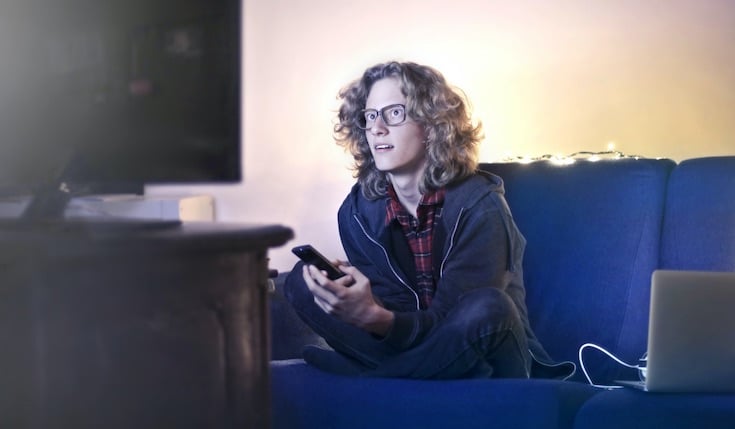 What does it mean for you – the user and the buyer? You can get yourself a streaming device such as Fire TV to extend the functionalities of your Smart TV. Or, you can get yourself a 'dumb' TV. While Smart TVs are the standard now, you can still find many units without smart capabilities. That means you stand a good chance of finding a screen with great specs at a cheap price.
How To Cast To Fire TV From Android?
Cast to Fire TV from Android with our latest AirBeamTV app – Fire TV & Firestick Mirroring. Expand the capabilities of your Fire TV and mirror the screen of your iPhone, iPad or Mac to your TV in minutes.
Are you looking for a gift for your tech enthusiast loved one? Learn how to gift an Android app from our easy-to-follow guide!
What you need to do?
Download the app from Google Play Store.
Turn on your TV with the Fire TV device plugged in.
Connect your Android device and Fire TV to the same wireless network.
Click the 'Screen Mirroring' panel in the top left corner.
Select your Fire TV device right there.
Opt for audio or no audio. The first option means the sound will be playing from your TV, the second will use your smartphone speakers. If you are already casting Android to Fire TV and want to change the audio setting, stop the mirroring and turn it on once again, this time indicating the option you want.
Click 'Start Mirroring & enjoy!
Turn down the volume on your phone & turn it up on your TV.
Fire TV & Firestick Mirroring Android App
When you mirror your Android phone screen onto your Fire TV, you're essentially transferring everything that's going on on your small screen onto your big screen. Anything you do on your phone, will be displayed on your TV.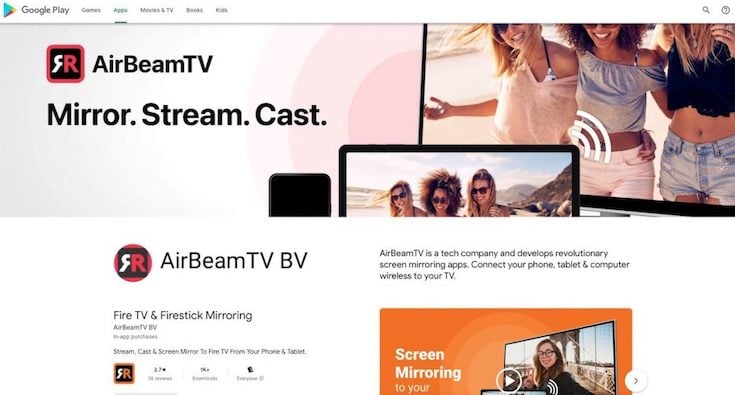 Here are some examples of what you can do:
Watch holiday photos without having ten people hurdle around a tiny phone!
Scroll your favourite apps without having to squint your eyes!
Watch YouTube on TV without having to type with a remote!
These are just some examples, but honestly, though? The possibilities are pretty much endless.
App Reviews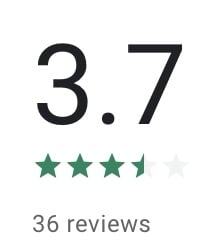 Mirrors nice and easy to my firetv device.
Arka Hasnaa, 5/5 review.
It have a little bit delay on showing.
Mahdi Katouzi, 4/5 review.
Discover all Fire TV & Firestick Mirroring reviews
What To Know: Instructions
There are some thing you have to keep in mind, not only when casting to Fire TV from Android, but when screen mirroring in general.
First of all, people might be able to see your notifications. That includes any texts and emails you might get while idly catching up on your favourite YouTuber. If you want to avoid that:
Go to Settings > Sound > Do Not Disturb.
Turn it on and you notifications shouldn't be displayed on your Android device while you cast to Fire TV!
Make sure to turn it back off when you're done.
Avoid inserting passwords or accessing apps that require secrecy, such as your bank app. This is just a general precaution to keep all of your information secure.
What Apps Come With Fire TV?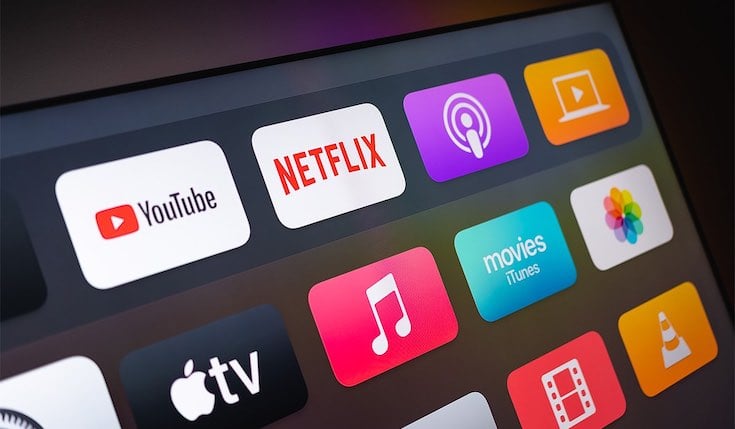 If you're interested in getting a Fire TV device for your home, you probably want to know what's in it for you. So, without any further ado, let's delve into the apps available for you on Amazon's streaming device. We won't list all of the thousands of apps available for you to download onto your Fire TV. We want to emphasize the huge variety Amazon's streaming devices offer.
Firestick streaming apps
Fire TV has an array of both popular and more obscure streaming services. You get Netflix, Disney +, HBO Max, Hulu, Apple TV and Amazon Prime. Then, there are other, less-known services, for example BritBox, Hayu or BoxNation.
Other Firestick Apps
Additionally, Fire TV supports Amazon Music, Apple Music and Spotify. Keep in mind that these apps require a separate paid subscription!
Then, there's the old and trusty YouTube – we believe it needs no introduction!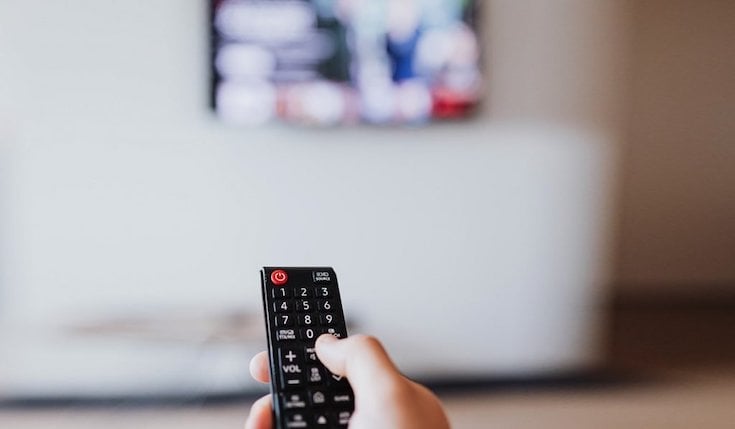 Free Apps On Amazon Fire TV
Free movie apps for Firestick
Starting with some free streaming, you can get Peacock TV, Amazon Freevee. Then there's Plex, which plays content from your library.
Free live TV apps for Firestick
For live TV, look to Pluto TV, with around 250 channels. And for news, there's an app called, well… News!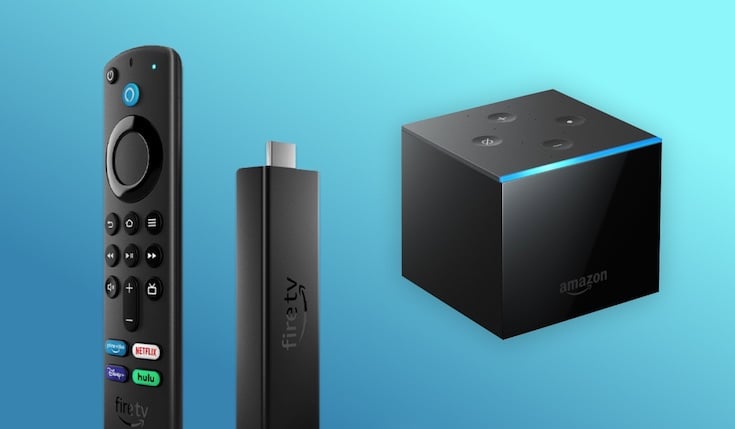 Firestick models – comparison
There are five Fire TV models currently on the market. We will briefly go through all of them to help you make an informed choice if you're in the market to get one for yourself.
All Fire TVs have the same set of apps built into them. All of the Fire TV models support casting from Android. However, they differ in specs.
When it comes to prices, we will provide the original retail prices. Keep an eye out for discounts, though – Amazon frequently offers Fire TV devices at much lower prices.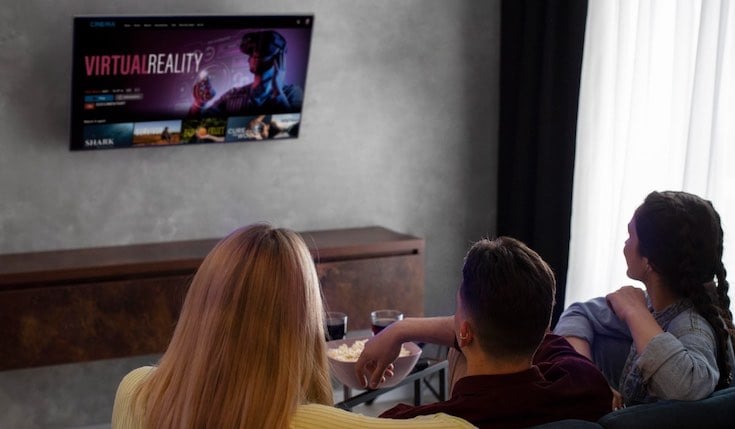 Fire Stick Lite
The cheapest of all Fire TV options, Stick Lite comes with a basic Alexa voice remote control. It supports Full HD, or 1080p video, as well as DTS. It has 1GB RAM and runs on Fire OS 7. To top if all off, it runs on WiFi 5 (a fifth generation of WiFi speed capabilities), which is currently a bit obsolete.
Fire TV Stick Lite is a very budget friendly option that delivers all of the things Amazon includes in devices from this series. That being said, it falls quite flat when it comes to performance and viewing experience. Another massive drawback is that the remote doesn't have volume control as well as an on/off button.
Lite has a recommended retail price of $29.99.
Fire Stick
Fire TV Stick is said to be an upgrade from the Lite version. It includes a 3rd generation Alexa voice remote and Dolby Atmos support. However, that's where the improvements end.
Performance tests have shown that Stick performs very similarly to Lite.
Stick will set you back $39.99.
Fire Stick 4k
Fire TV Stick 4k is a younger, yet more sophisticated cousin of Stick. It offers 4k, or Ultra HD resolution. But that's not all – it boasts 1.5 GB RAM capabilities and HDR10 Dolby Vision support, making it faster and a bit more future-proof. That's because content that supports Dolby Vision is still in its infancy.
Going another 10 bucks up, Stick 4k goes for $49.99.
Fire Stick 4k Max
Fire TV Stick 4k Max is like the previous 4k Stick, but on steroids! With 2GB RAM, the most current WiFi 6 support and improved graphics, it's like that one Daft Punk song – harder, better, faster, stronger. It offers a significant upgrade from the 4k Stick.
You can expect it to be supported and updated the furthest into the future. It's Amazon's most recent addition to the Fire TV lineup.
Fire TV Stick 4k Max is sold for $54.99.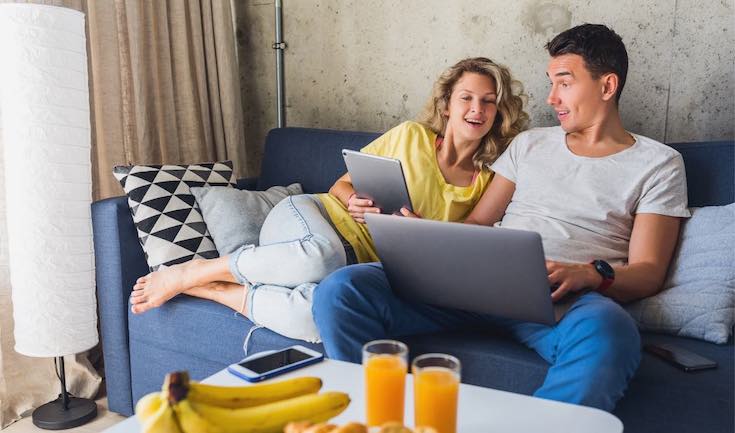 Fire Cube
While all of the above models resemble a buffed up memory stick, Fire TV Cube is, well… quite literally a cube. But with larger size, comes more power – it's the most capable device from the Fire TV lineup. It comes with its own Ethernet adapter as well as a set of in-built far field microphones, which allow you to control your TV without a remote – only with your voice.
As the most expensive of the series, Cube costs $119.99.
Fire TV: other devices
You can opt for a Smart unit with Fire TV already built-in instead of a stick. There are also some soundbars that come equipped with Amazon's streaming device installed in their belly. All are compatible with our AirBeamTV Fire TV app!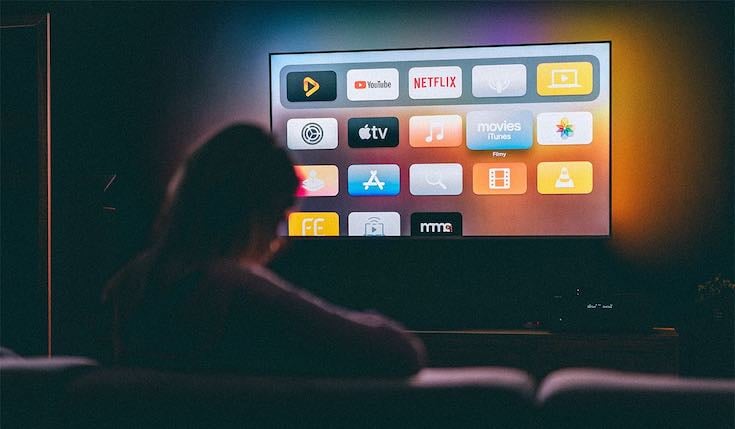 Connect Fire TV To Your Television
To start off, you need a TV that can connect to the Internet and has at least one HDMI port.
Unpack your Fire TV Stick or Cube. Each of the models contains a remote control, a USB power cable, socket plug, AAA batteries and an HDMI adapter.
Put the batteries inside the remote.
Plug the Fire TV device into the HDMI port on your TV.
Turn the television on.
Go to the input choice menu and pick the HDMI port you plugged your Fire TV into. The device will start searching for your remote. It should connect automatically or upon pressing any button. Here's what to do in case your Firestick remote is not working.
Pick your preferred language.
Connect the Fire TV to your wireless network.
Sign up to your Amazon account, or create one.
Add the apps and services you want and voila! You're done!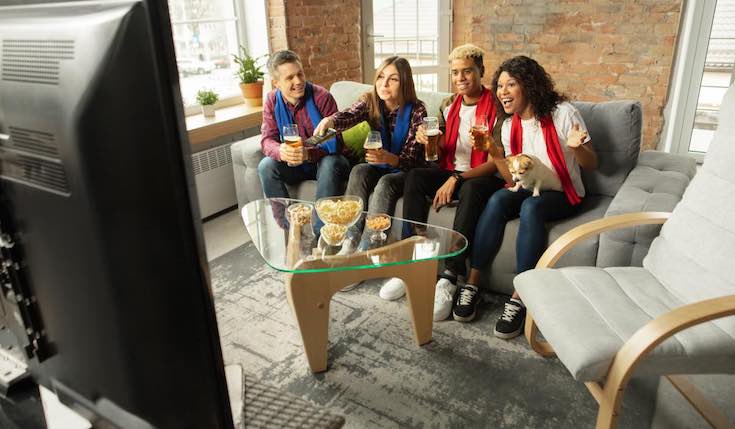 Other Android Fire TV Apps
Who hasn't been in a situation where they lost/broke/damaged/whatever else their remote control? Remotes are infamous for getting lost or having empty batteries at the exact moment we need them the most.
You can opt for a smartphone remote control app. Amazon's Fire TV app for Android, iOS and Windows phones is a nice alternative to a physical remote control. It makes sense – you have your phone on you almost at all times!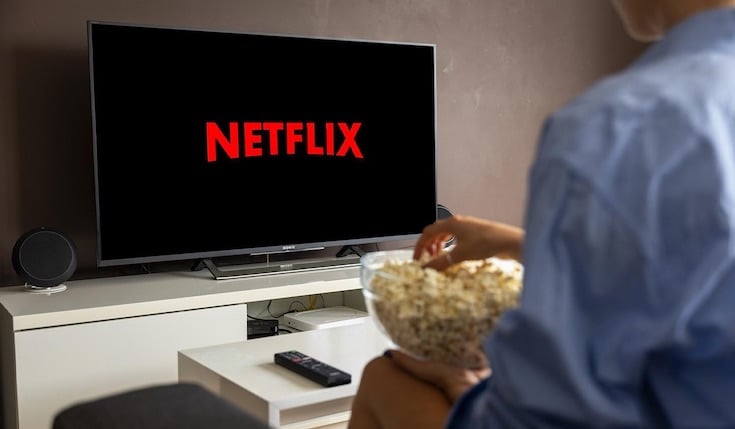 Connecting Fire TV Remote App To Your TV
Go to Google Play on Android or App Store on iOS and look up 'Amazon Fire TV'
Download it. Install it. Launch it. Connect it to your TV.
Make sure both your smartphone and your Smart TV are hooked up to the same wireless network. If they are, the app will automatically find your television.
Log in to your Amazon account.
Insert a pairing code that will be displayed on your TV.
Discover what to do when your Firestick remote is not working. Our specialists have prepared an easy-to-follow guide that explains how to solve this annoying issue.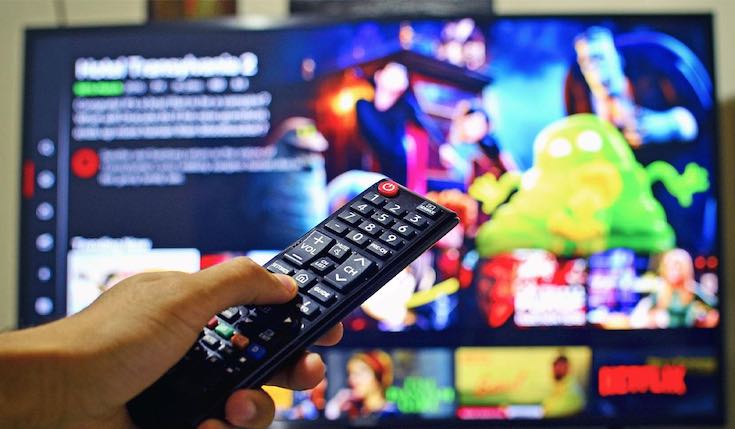 AirBeamTV
AirBeamTV is the market leader in screen mirroring apps. We offer dozens of revolutionary applications that wirelessly connect your phone, tablet of computer with a Smart TV. Our technology improves your home entertainment in minutes. You won't need your tangled and annoying cables anymore!
Not only that, AirBeamTV apps offer many advantages for workplaces. Now you can simply throw your presentation from your smartphone, tablet or computer straight to a Smart TV. That's less stress for you!
With AirBeamTV you can enjoy any content on the big screen in record time. Whether you would like to see videos, photos, films, series or presentations on a large screen, it's all possible. We support all TV brands and media streamers. It doesn't matter if you have Samsung, LG, Sony, Roku, FireTV or Panasonic.
Discover AirBeamTV today. All our applications are free to try!
DISCOVER MORE