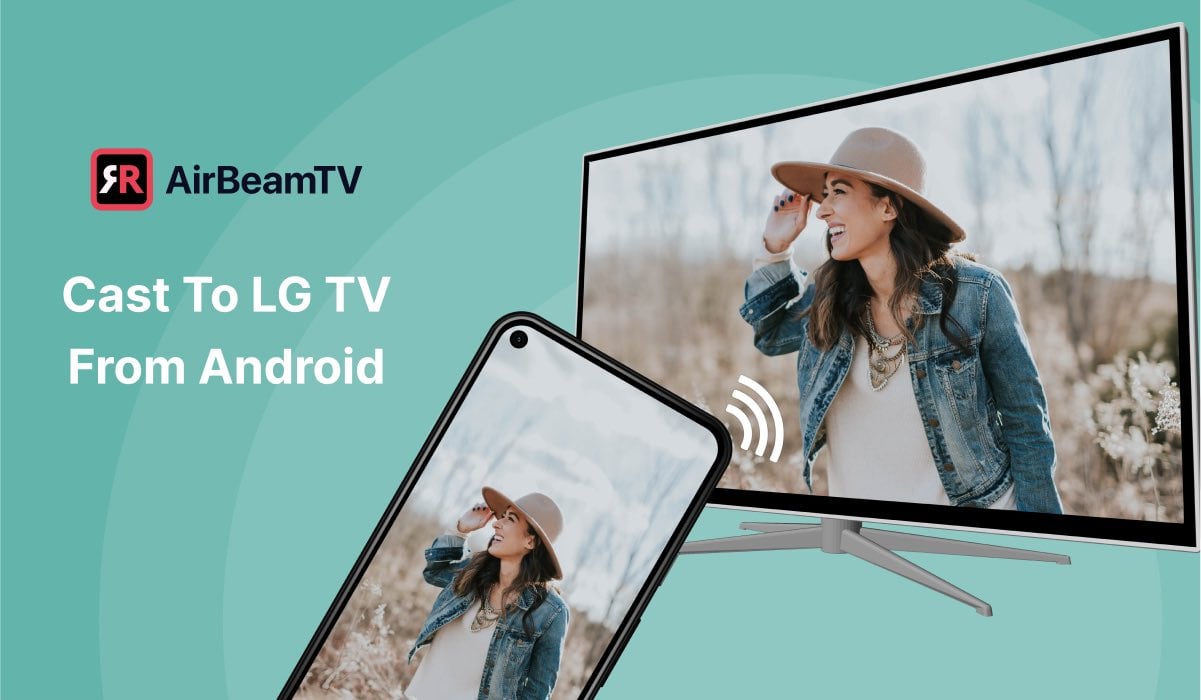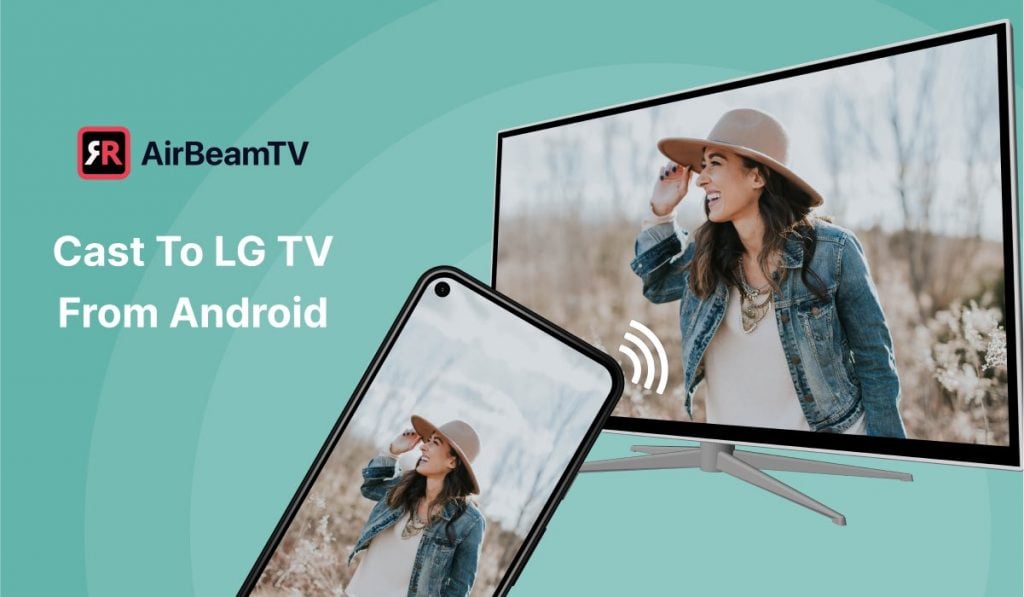 Mirror Android Screen To Your LG TV For Free
There are few things more annoying than having to type with your LG remote control. Searching for your favorite show on Netflix or Disney Plus or typing anything into the Internet browser inside your TV is a laborious and frustrating process (unless you have an LG TV remote app for iOS or Android with a keyboard function!). You can avoid all of it, though! Simply cast to LG TV from Android! Easily mirror your smartphone or tablet with the LG TV Cast & Screen Mirroring developed by AirBeamTV.
When thinking of screen mirroring or casting, you usually think of tangled and expensive cables, additional hardware and a lot of bother. With AirBeamTV, you don't need any of that. You can simply cast your Android device to your LG TV! And, the app is completely free to try. Try screen mirroring Android to TV today!
Interested in casting to LG TV from iPhone or iPad? Try the AirBeamTV LG TV screen mirroring app for iOS for free today!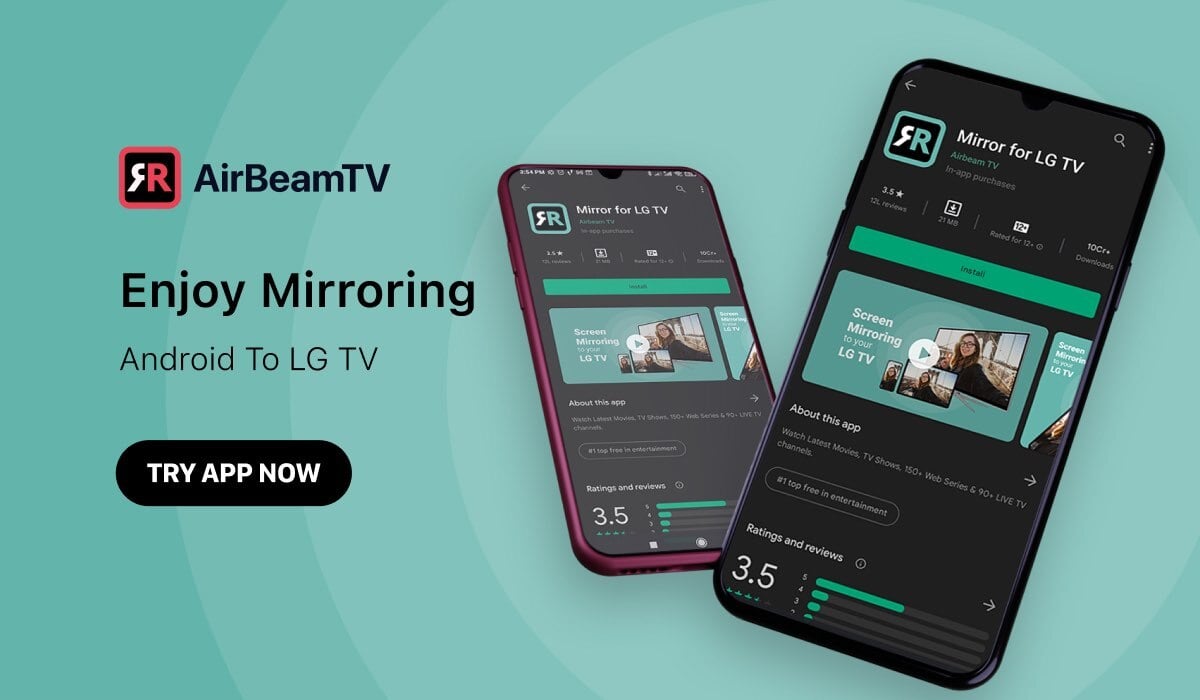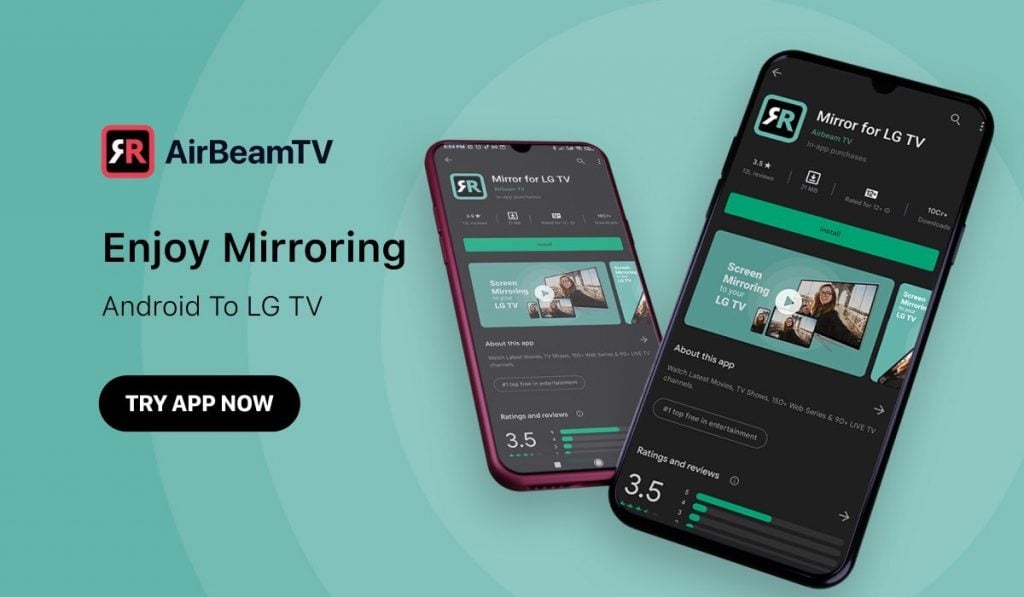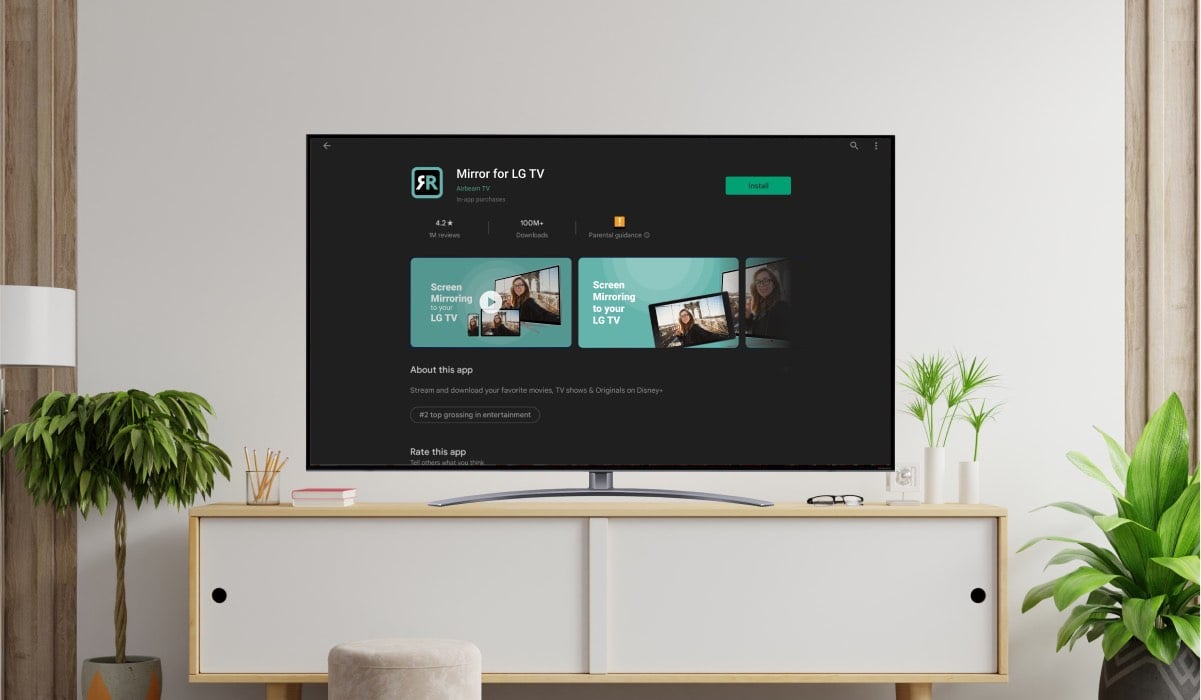 AirBeamTV App To Cast From Android to LG TV
We developed this revolutionary app to bring you easy-to-use casting and screen mirroring to your LG TV from Android devices. Now you can watch all of your smartphone or tablet content on a big TV screen. Just think of all the things you can do! In fact, let's list some:
Invite all your friends and family over to show them holiday pictures.
Browse the Internet on your TV, but using your Android keyboard.
Watch videos from your phone or tablet on your LG TV.
Scroll through your favorite apps like TikTok or Instagram, but on a TV.
Avoid eyestrain by limiting the time you're looking directly into your small screen!
Requirements For Casting Android to LG TV
There are some requirements you need to keep in mind if you want to cast to LG TV from your Android device.
First of all, make sure your smartphone or tablet's OS is updated. The AirBeamTV app works with all Android devices, given that they are running on Android 10.
The second requirement is that both your LG TV and your Android device need to be connected to the same WiFi. This is the basic prerequisite for any casting or mirroring app.
If your LG TV not connecting to WiFi? Have a look t our easy-to-follow guide and solve that problem in no time!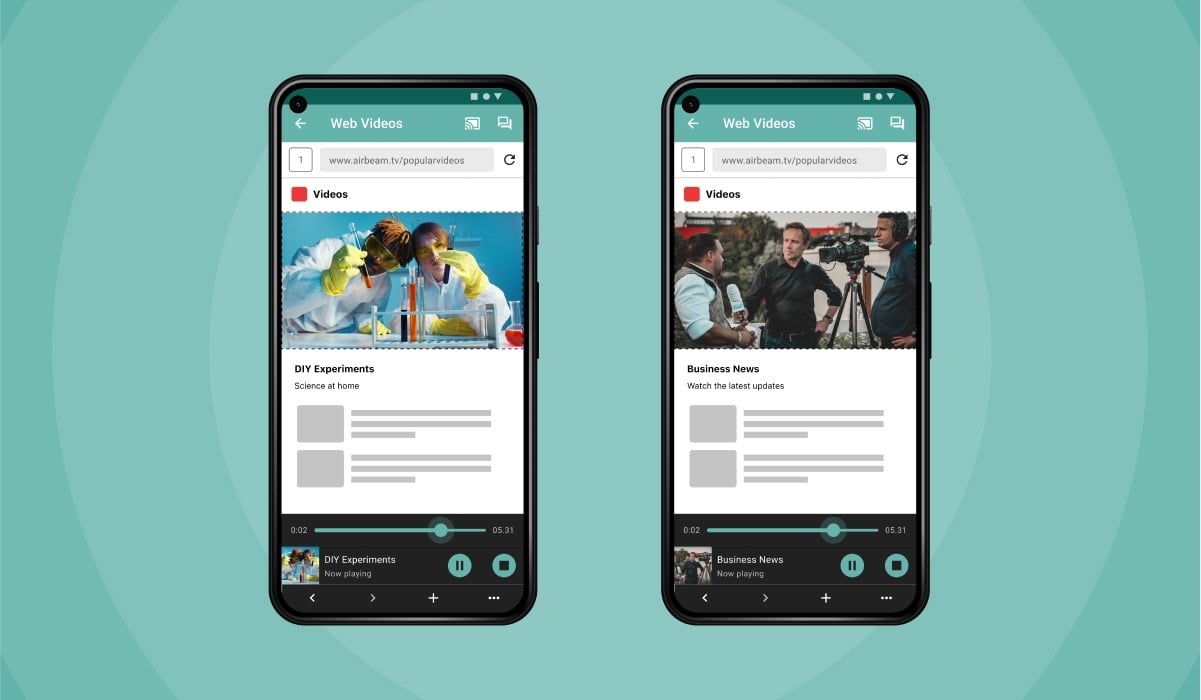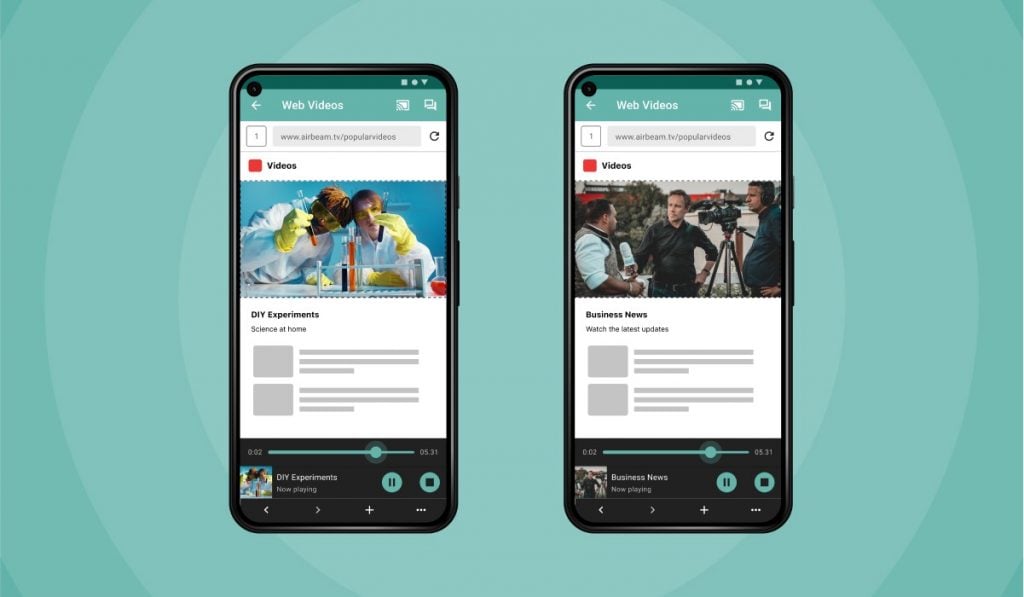 Does anyone in your household have an Apple phone? Tip them to the LG TV Remote App. This allows you to control an LG TV with any iOS device. Very useful if the normal remote control is lost again. Or, if you just want to control everything from your mobile phone.
How much is the screen mirroring app?
This Android casting app for LG TV is completely free to try. The free version gives you all of the basic functionalities you need – screen mirroring and casting.
If you're an avid mirroring user, or are simply looking for the best experience out there, we recommend getting the PRO version. Here's what you get:
Full HD mirroring experience.
Ad-free stream with no distractions.
Unlimited casting of Internet videos.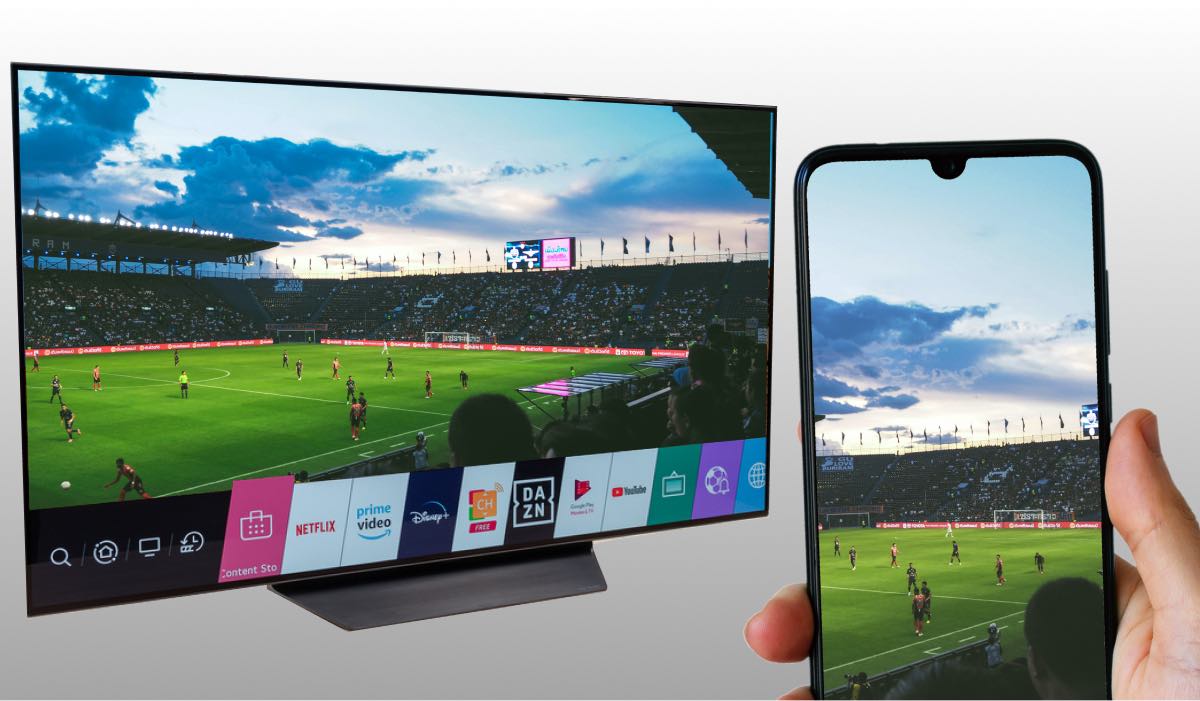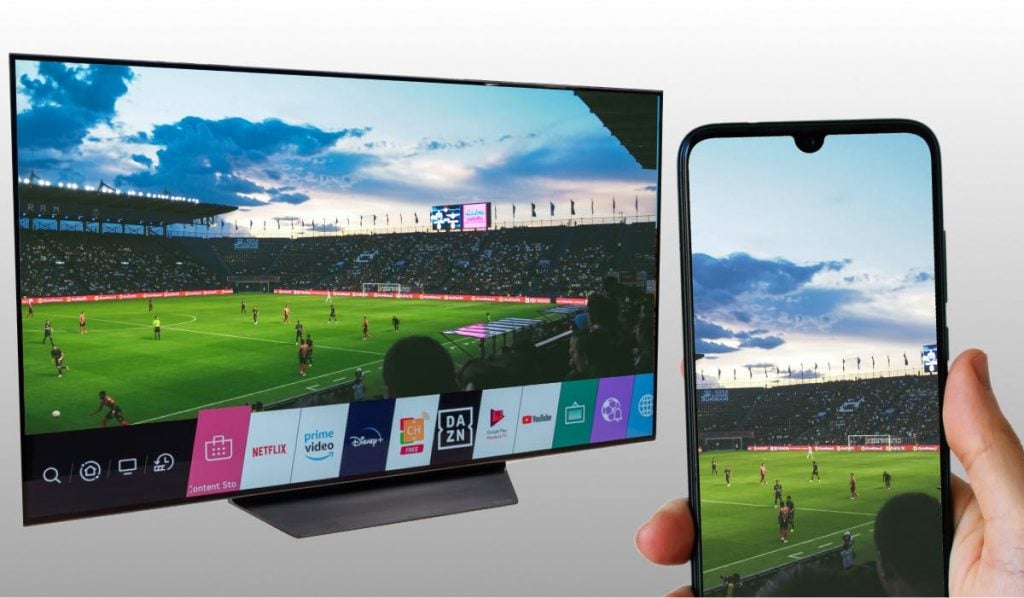 Mirror for LG TV PRO has three payment plans, adapted to your needs:
Monthly at $5.99 – perfect if you want to try the app out.
Yearly at $15.99 – go for it if you're an avid caster!
Lifetime at $19.99 – this option is for the true fans!
How to connect Android device to LG TV without HDMI
If you'd like to connect your Android device, be it a smartphone or a tablet, you'd need a lot of additional equipment. Namely, an HDMI cable, and an adapter. These are clunky, take up space and limit your movements.
To connect Android to LG TV without HDMI, you can opt for a screen mirroring app, such as Mirror for LG TV by AirBeamTV. With it, you can easily skip the cables and adapters and enjoy quality casting with just your smartphone or tablet, and a TV.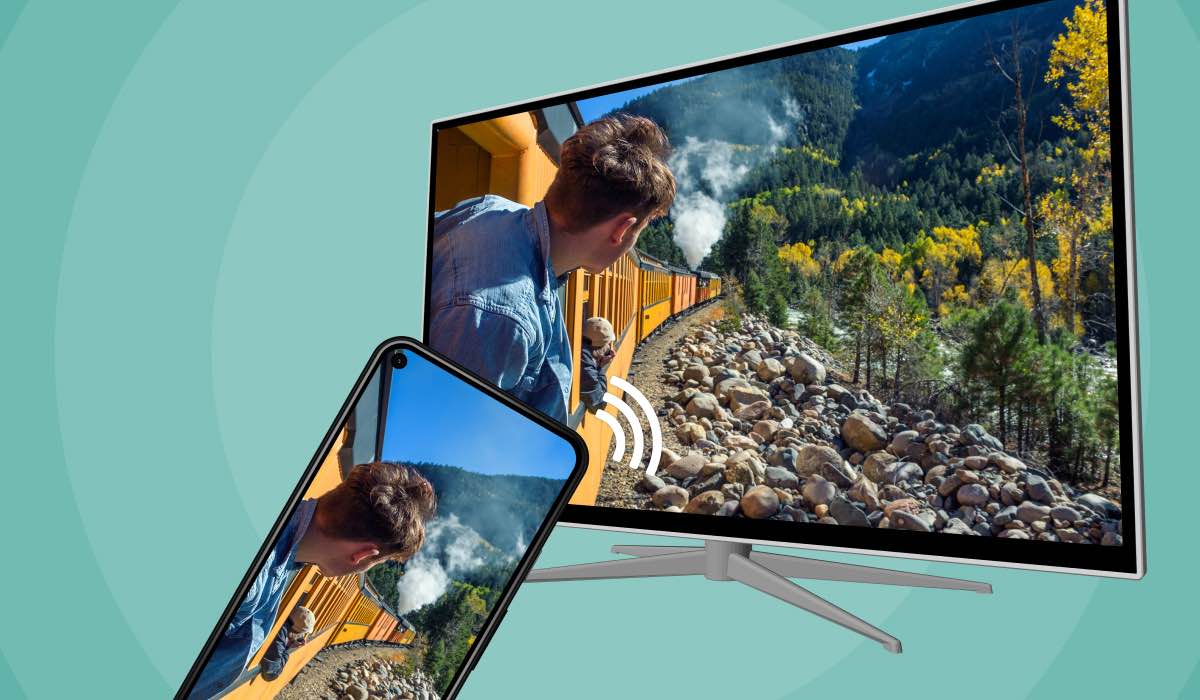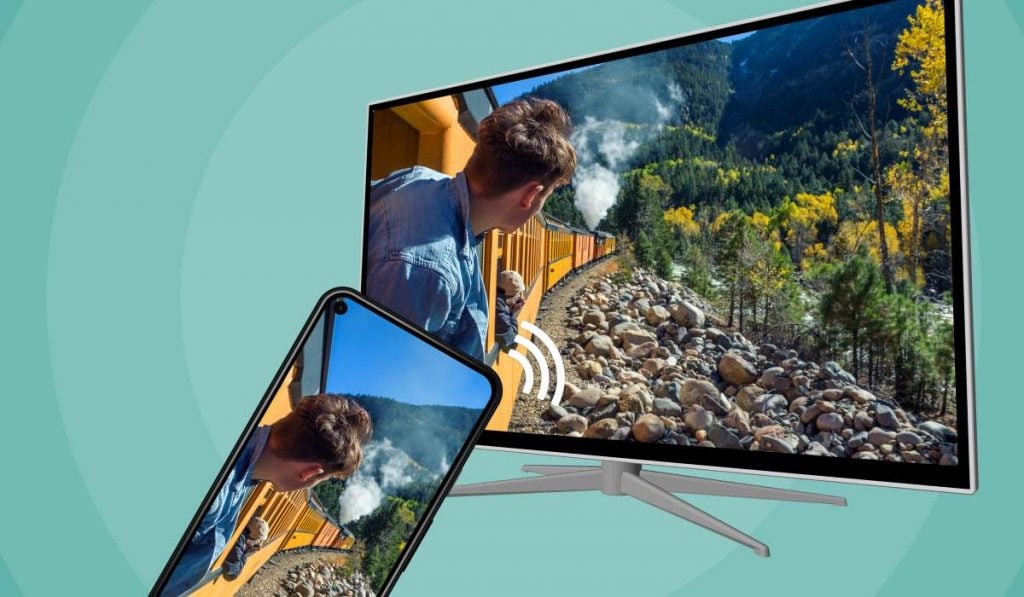 How To Cast To LG TV From Android In Two Easy Steps
All these is to it – two simple steps, both done within the same app. Cast your favorite Android content to your LG TV in less than a minute!
How to connect Android to LG TV
Let's start by connecting your Android device to your LG TV. You can easily get the process done within the app, with just a couple of clicks!
How do I pair Android with my LG TV
Turn on your LG TV.
Open the LG TV Cast & Screen Mirroring App.
Click the cast icon in the top-right corner of the screen.
The app will automatically find your LG TV.
Click your TV and you're done!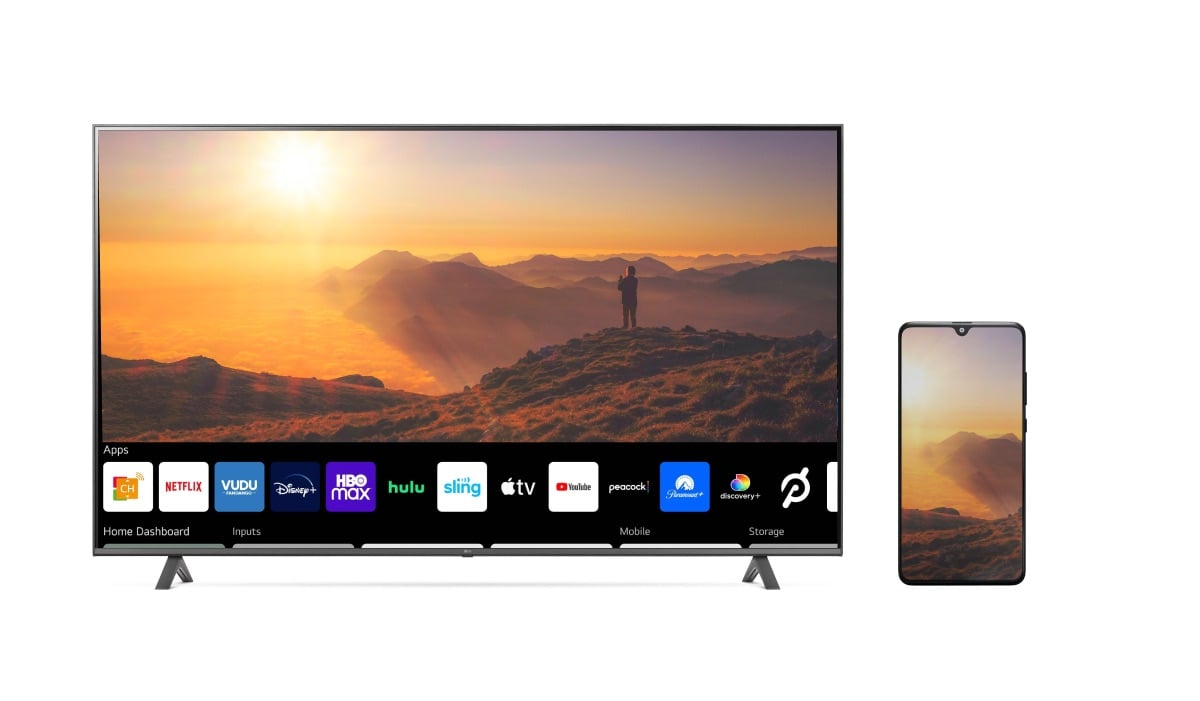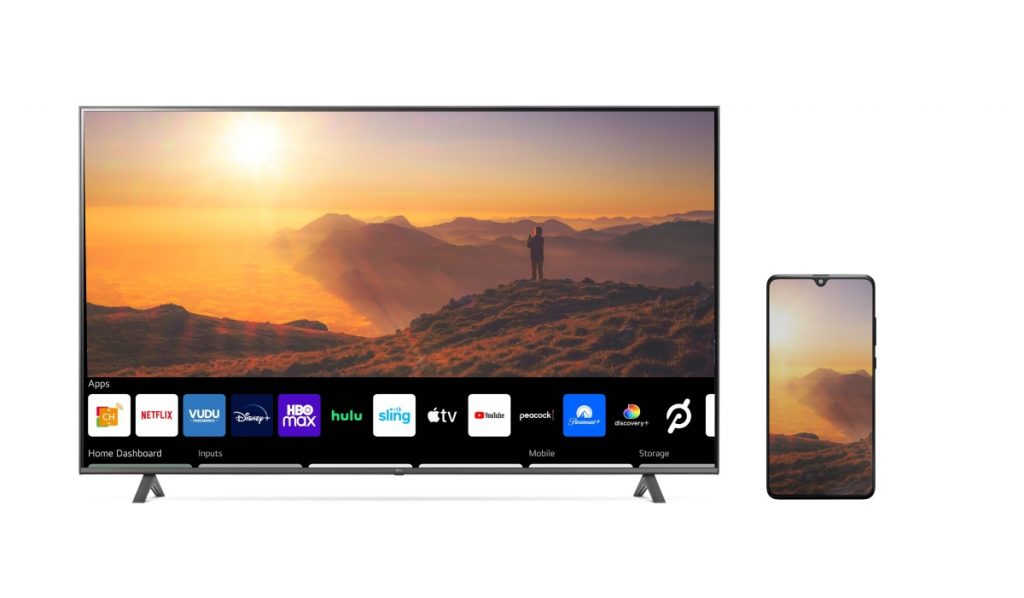 How to mirror Android to LG TV
Go to the main screen of the LG TV Cast & Screen Mirroring app.
Click the 'Screen Mirroring' panel.
Adjust the settings.
Click 'Start Mirroring'.
Done! Now you can enjoy all your favorite Android content on a large LG TV screen!
Is there no sound on your LG TV? Click the link and learn how you can easily fix it.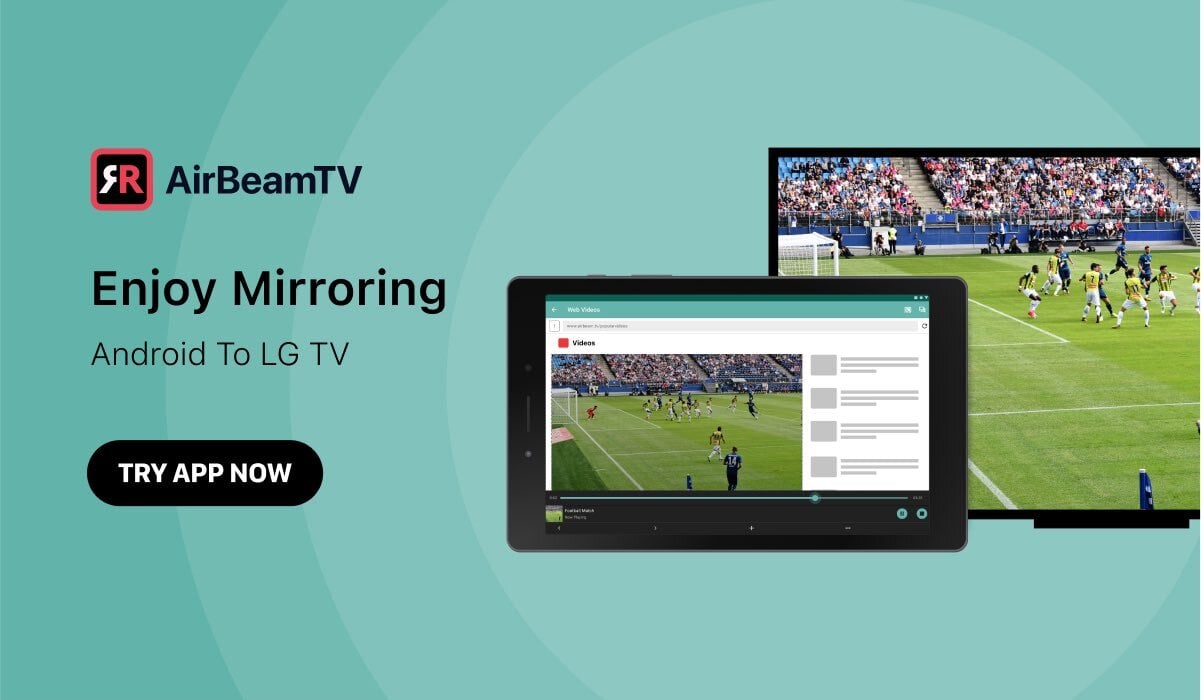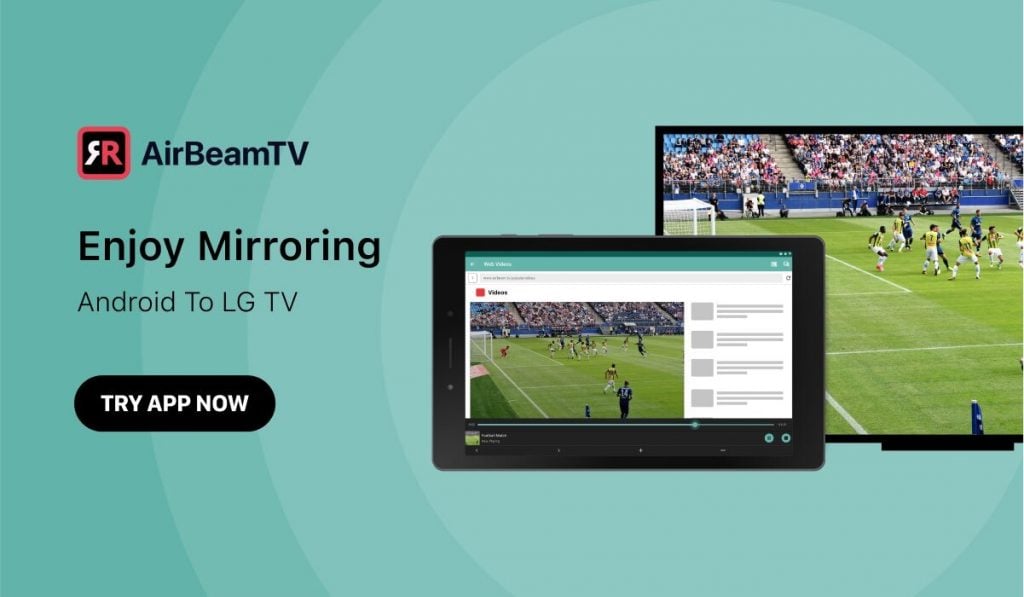 Android to LG TV Casting Troubleshooting
Why does my LG TV not screen mirror
Check your WiFi
Chances are your WiFi might be the issue. Try restarting your router and then reconnecting your Android device and your LG TV to the wireless network.
If that doesn't work, reset your router. Keep in mind that this will also reset your WiFi password to the original one you can find at the back of your router.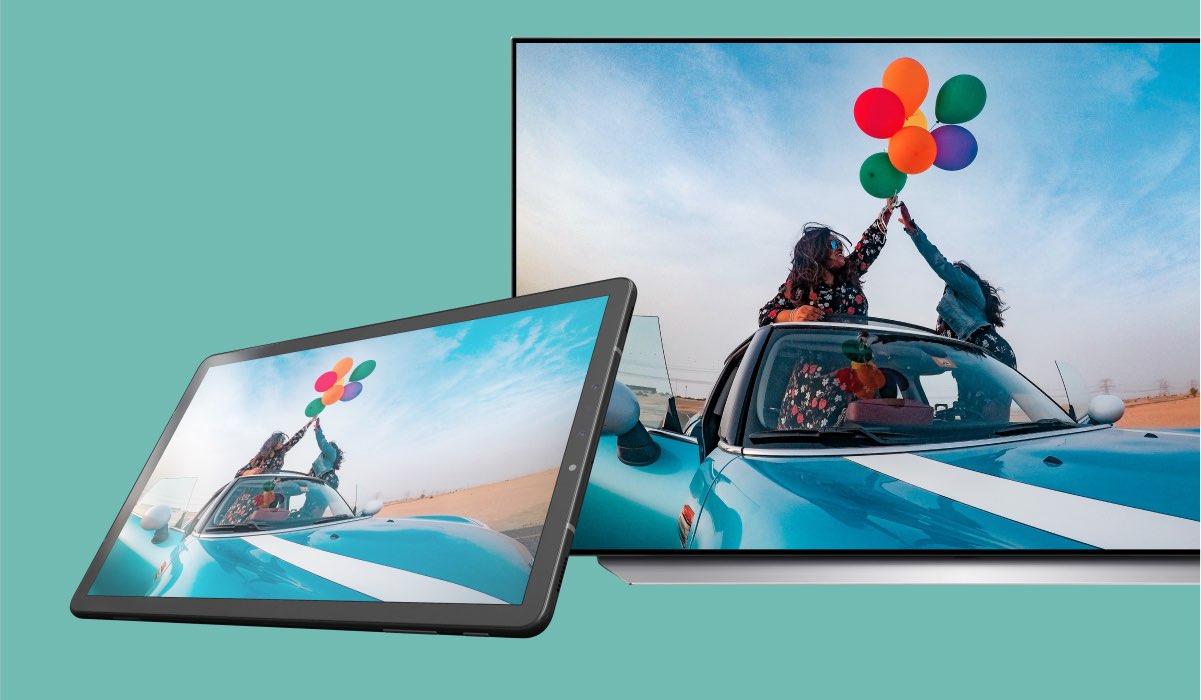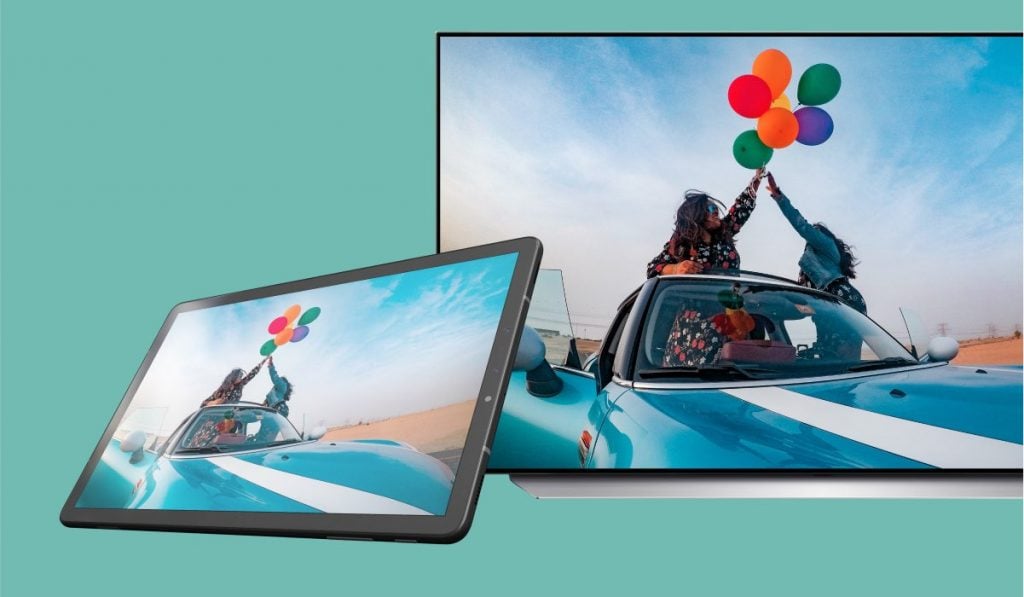 How to reset LG TV
Sometimes your LG TV lags a lot or has trouble performing basic tasks. It may also interfere with screen mirroring. Here's what you need to do:
Press the 'Smart' button on your remote.
Go to Settings by clicking the gear icon in the top-right corner.
Go to General – Reset to initial settings.
This action will restore your LG TV to factory settings. That means all downloaded apps and accounts will be deleted. You will have to redownload and re-log to all of the apps.
Are you struggling with a black screen on your LG TV? Here's how you can still reset your TV.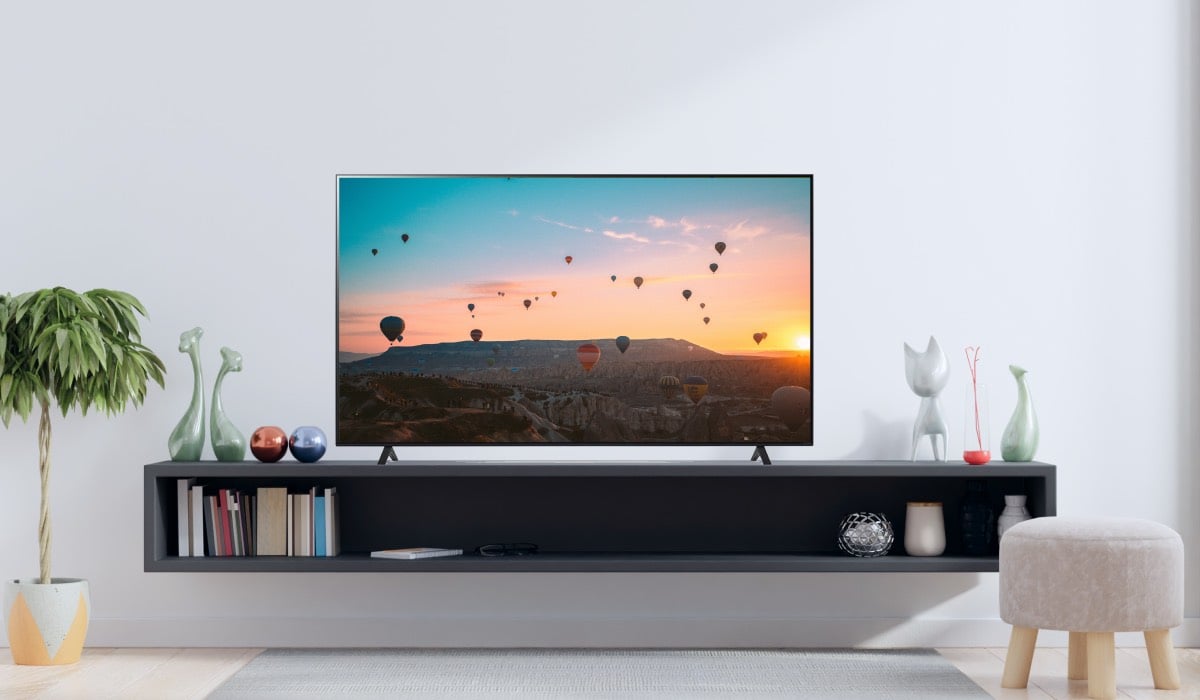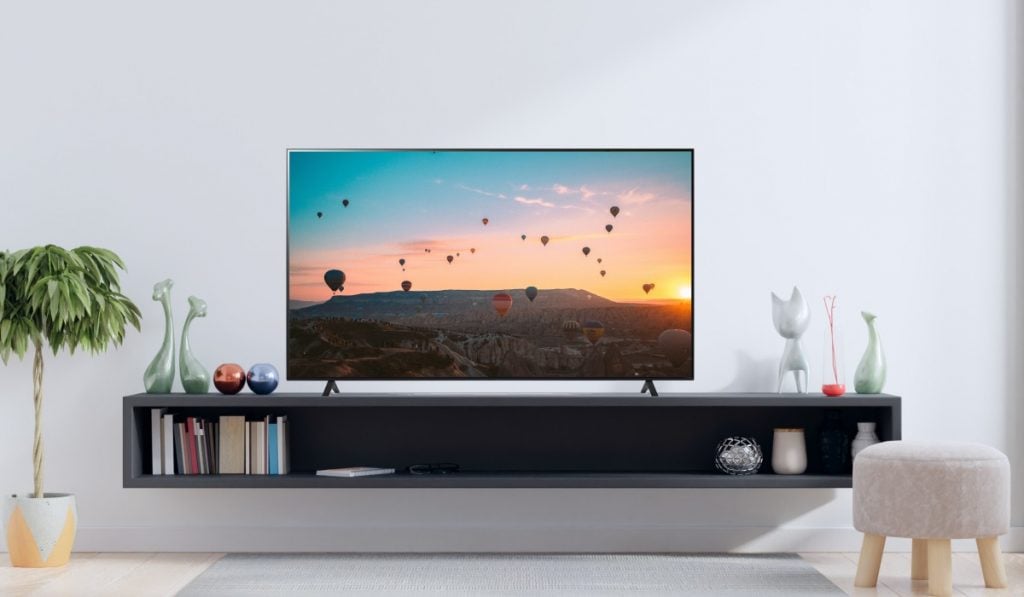 Change the input on LG TV to screen mirroring
It may be the case that the input on your LG TV is set to something else than screen mirroring, such as HDMI. This may cause casting to not work. Here's how to change the input on LG TV:
Go to Settings.
Head over to 'Input' or 'Source'.
Make sure your TV's input is set to 'screen mirroring'.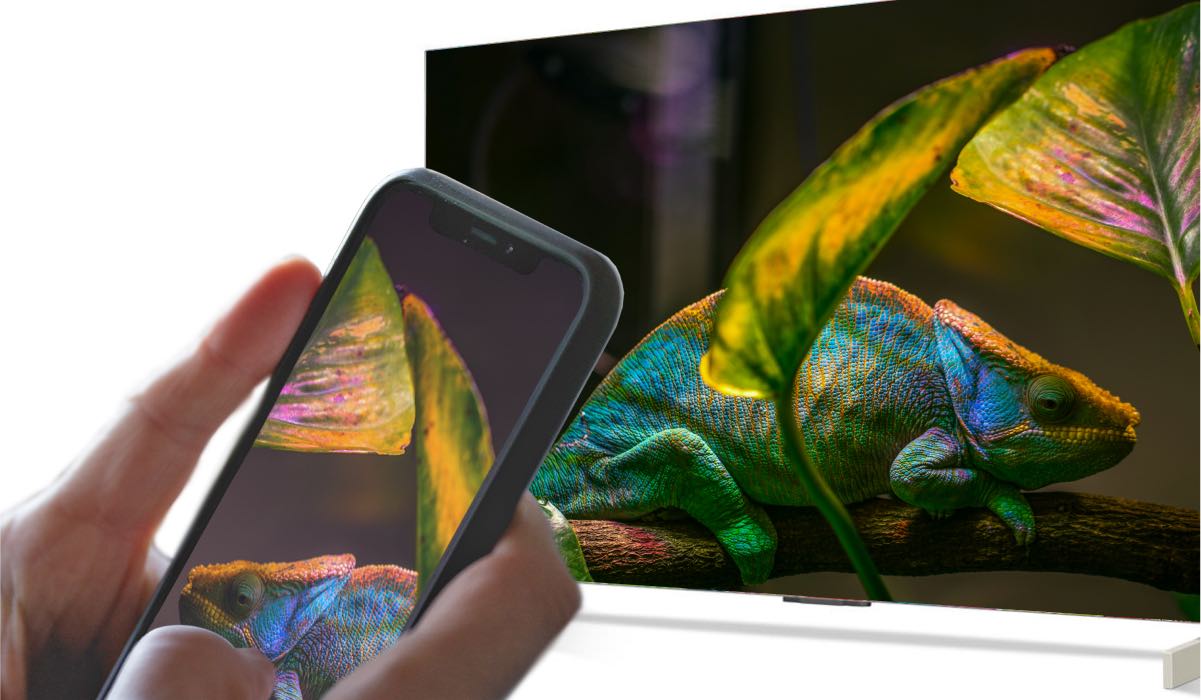 Update your devices
How to update LG TV
Go to Settings – All Settings.
Head to Support – Software Update.
Click 'Check for updates'.
Click 'Download and install' if an update is available.
Choose 'Auto Update' if you want your LG TV to update automatically.
Restart your TV after downloading the update to finish the process.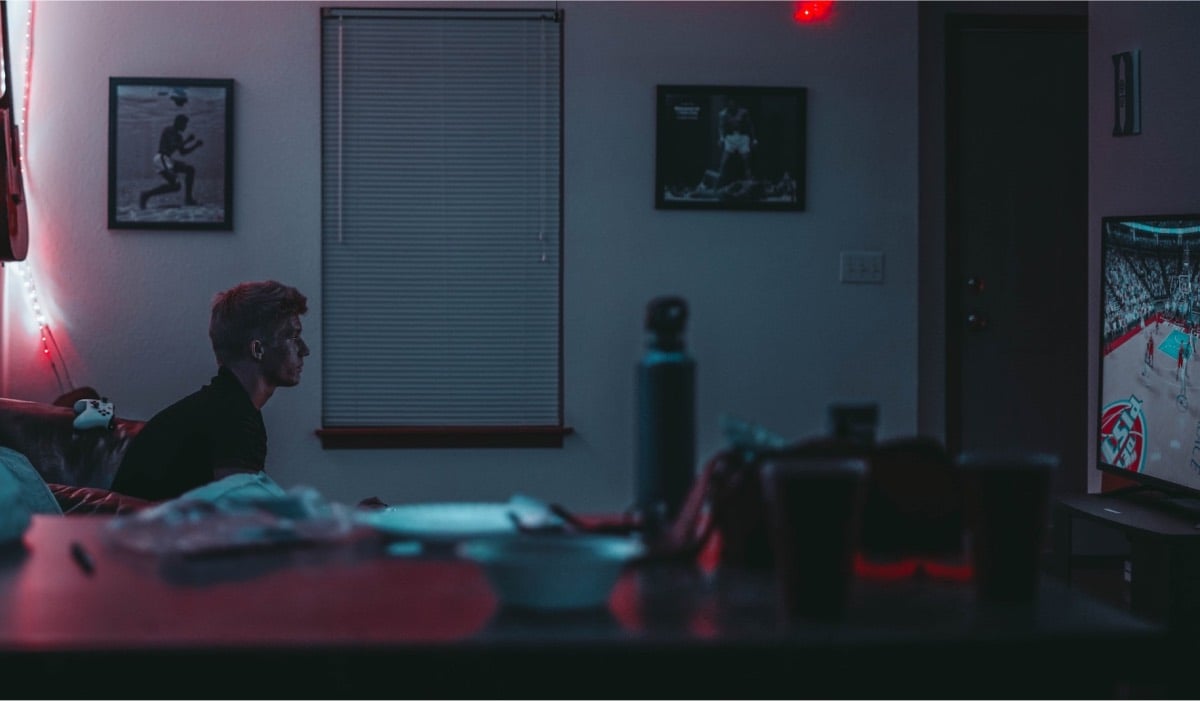 How to update Android
Go to Settings.
Scroll down and click 'System'.
Click 'Advanced' and 'System update'.
Follow the steps on the screen.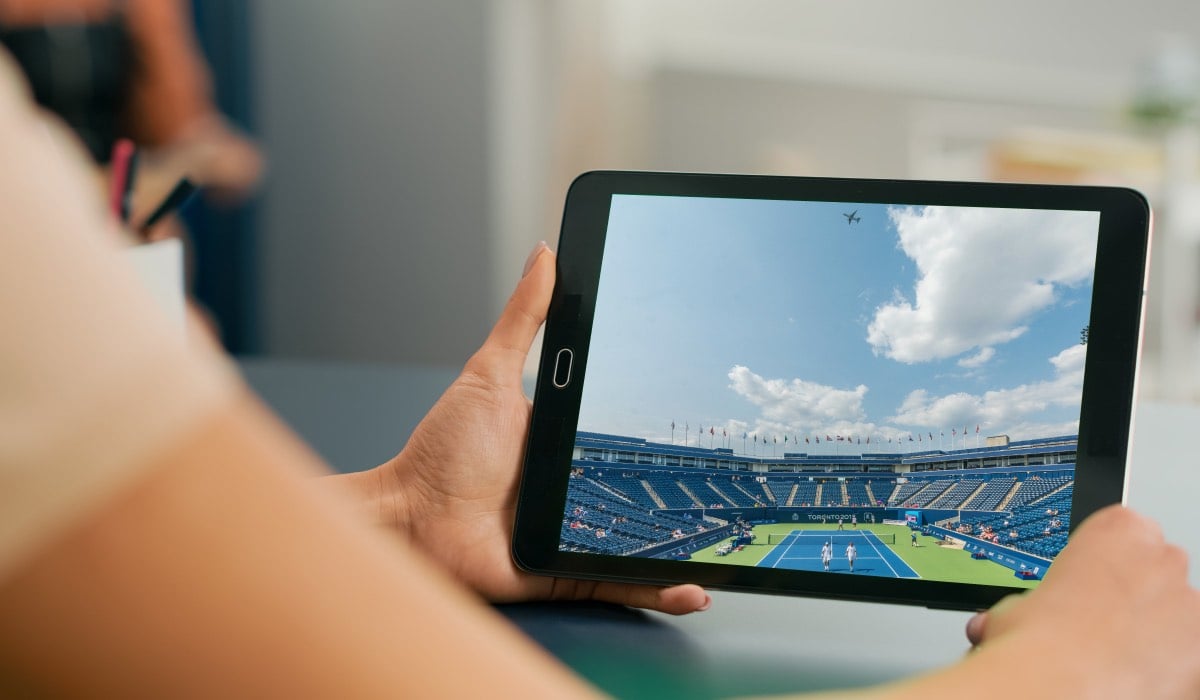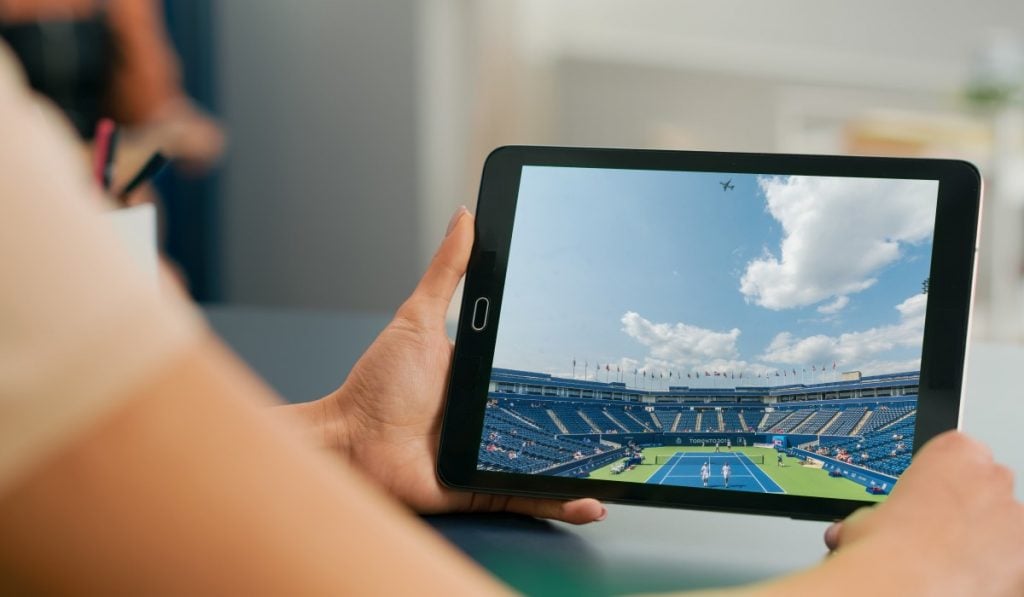 Questions and Answers LG TV Mirroring
How to turn on WiFi on LG TV
Press and hold the Settings button on your remote for 3 seconds.
Go to Network – WiFi Connection.
Pick the WiFi you wish to connect with.
Type in the password.
Click 'Connect'.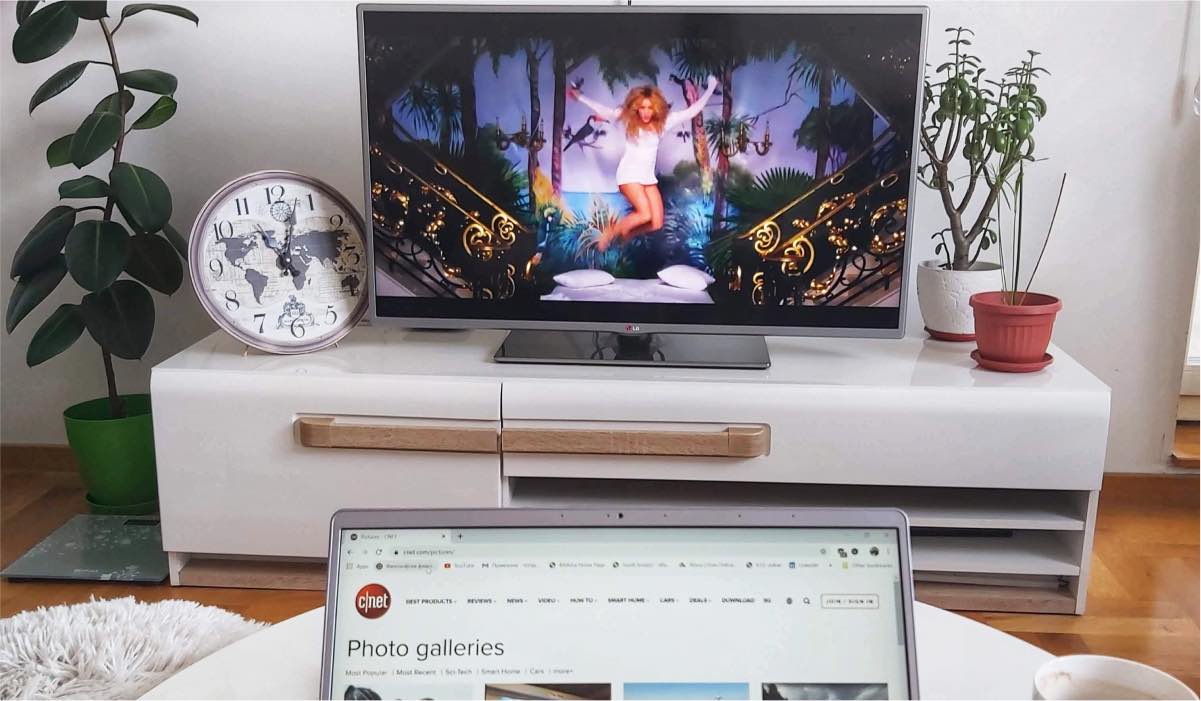 How to update apps on Android
Go to the Play Store app.
Click the Google Account icon in the top-right corner.
Go to 'Manage apps and devices'.
Go to 'Manage' – 'Updates Available'.
Tick the apps you wish to update.
Click the update button in the top-right corner.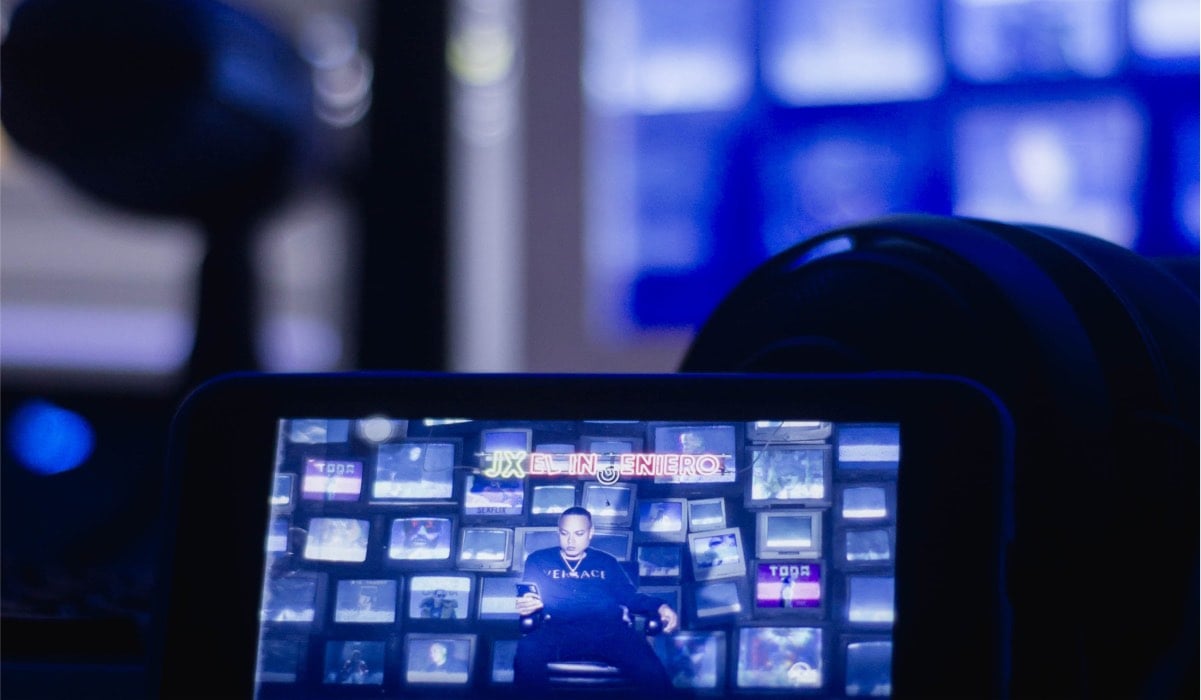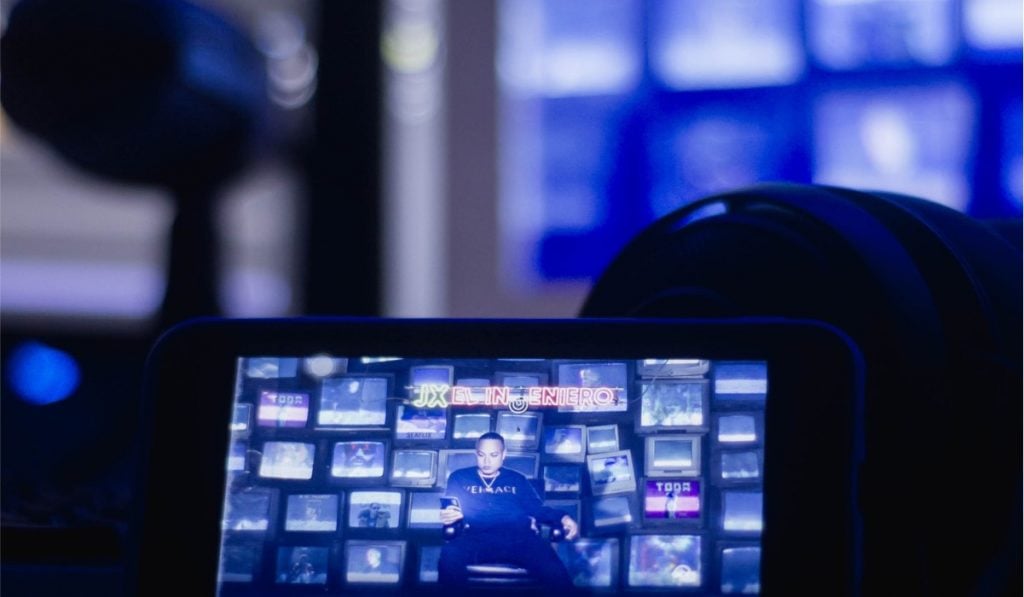 Best Android phones
Android phones are manufactured by many producers. This is contrary to iPhones that are made exclusively by Apple.
Some of the most popular Android phone producers include Samsung, Google, LG, Xiaomi, Motorola or Huawei. Such smartphones come at various price points and have a huge variety of features and functionalities. Some of the most popular current Android phone models in 2023 include:
Google Pixel 7
Samsung Galaxy S23 Ultra
OnePlus 11
Samsung Galaxy A54
Motorola Edge Plus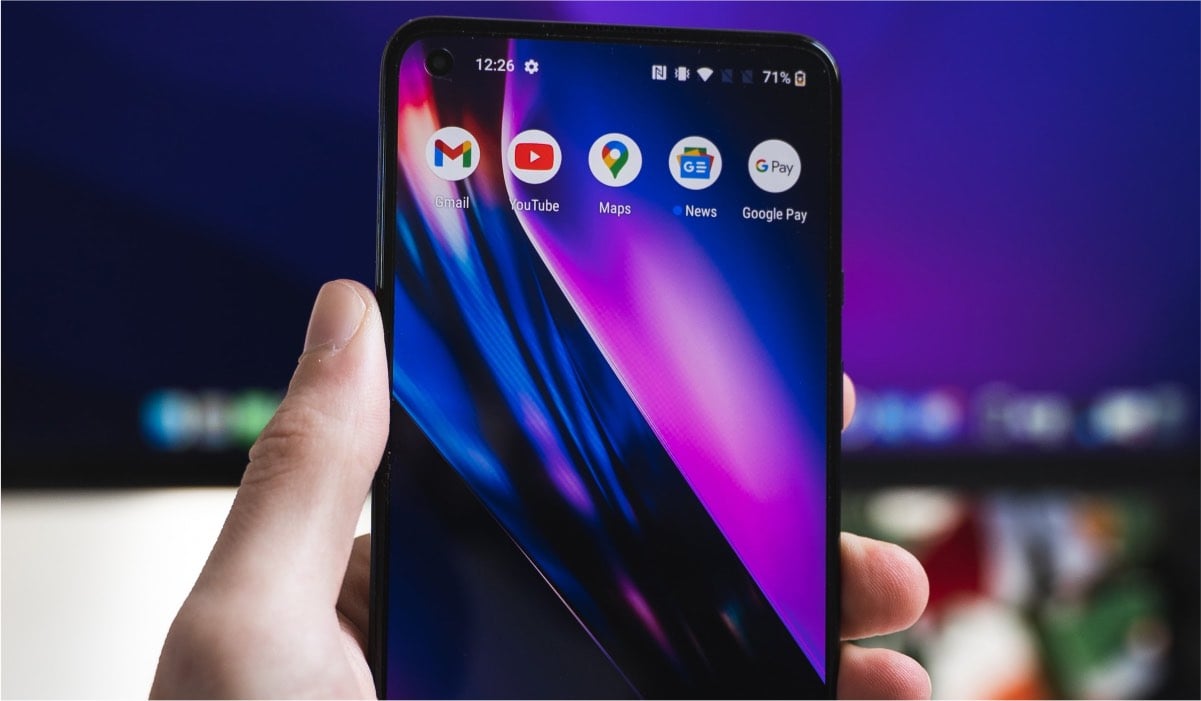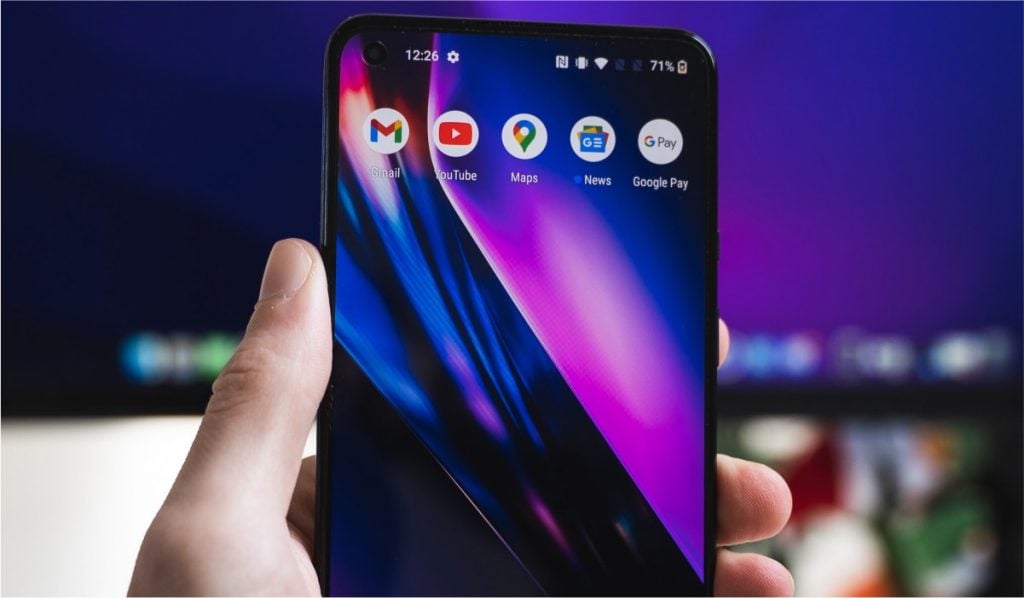 Discover More:
How To Cast To LG TV From Android
22 LG Smart TV Apps That Improve Your Life
How To Fix Your LG TV Black Screen In Record Time?
20 Best Youtube Cooking Channels