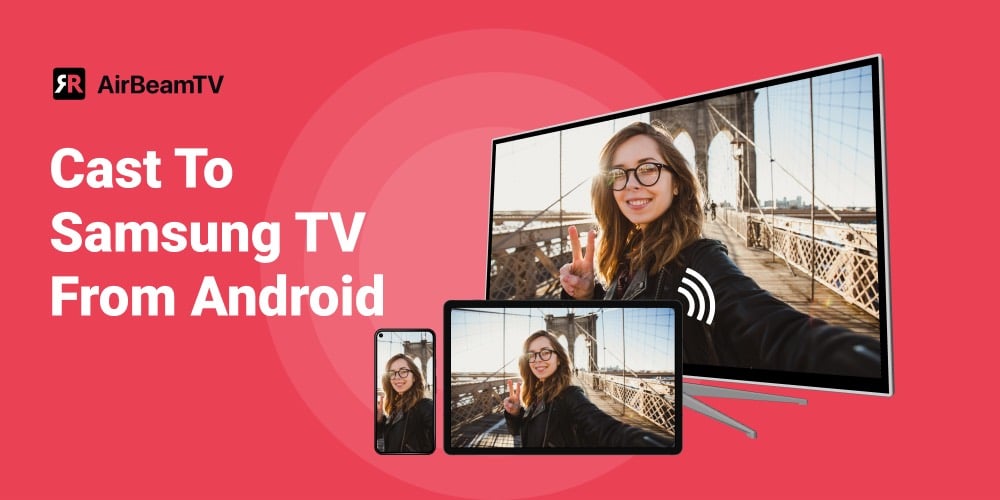 Screen Mirroring Android To Samsung TV
Holiday pictures, a fun video you took, your favorite apps – they're all great, but there's one problem about them – they sit in your Android smartphone! When you want to show them to your friends, or just watch comfortably by yourself, you have to hurdle around a tiny screen! It doesn't have to be like that! What if we told you that you can easily cast to Samsung TV from Android?
With Screen Mirroring for Samsung TV app by AirBeamTV, you can watch content from your Android smartphone on your big Samsung TV. No annoying cables or costly hardware – just your Android phone or tablet and a Samsung Smart TV! You can enjoy your favorite content on the big screen in a matter of minutes!
Oh, did we mention it comes with a free trial? And that it works with any Samsung TV model and any Android device with Android 10 system or above?
How To Screen Mirror On Samsung TV From Android
With the Screen Mirroring Samsung TV Android app, you can easily cast web content, photos and videos, your favorite apps and much more from your smartphone to a TV.
Here are some fun uses of the app:
Easily watch holiday photos with a large group of people.
Tune in to your favorite influencer's Instagram Live stream!
Scroll through your favorite apps without straining your eyes.
Look anything up on the Internet without having to type with your TV remote.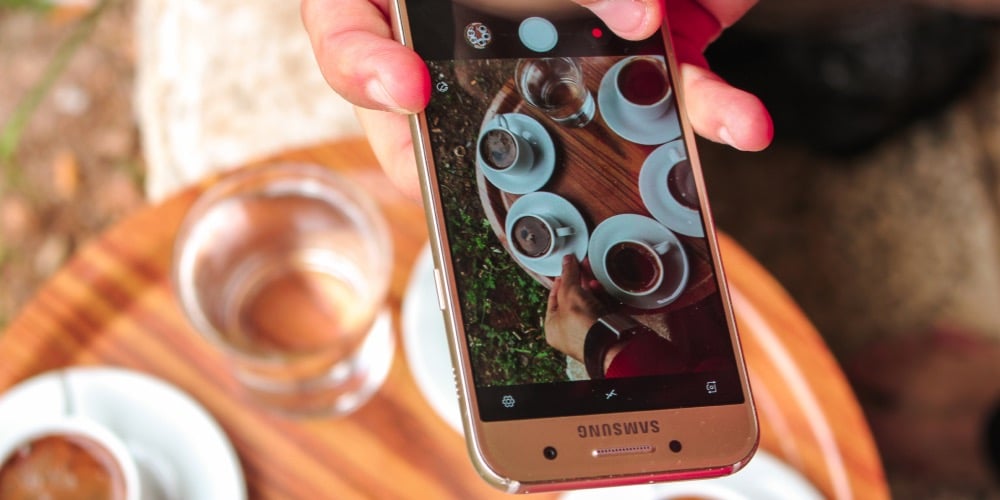 How to connect Android to Samsung Smart TV wirelessly
Downloading the app
Go to the Play Store on your Android smartphone of tablet.
Type in 'Screen Mirroring Samsung TV AirBeamTV'.
Download the app.
Connect Android to Samsung TV
Launch Screen Mirroring Samsung TV app.
Click 'Get Started' and 'Continue'.
Upgrade to Pro version, or try the app for free.
Click the cast icon in the top-right corner.
Connect to your Samsung TV.
Launching screen mirroring
In the Screen Mirroring Samsung TV app, click 'Screen Mirroring' in the top-left corner of the screen.
Adjust the settings.
Click 'Start Mirroring'.
Done!
Casting Android to Samsung TV – tips and tricks
There are a couple of things worth remembering when you're casting Android to Samsung TV:
Turn volume down on your phone and turn it up on TV
When you're casting or screen mirroring, you want to have the sound on your TV and not on your phone. That's why, after connecting your smartphone with your television, you should turn the volume up on your TV and turn it down on your phone.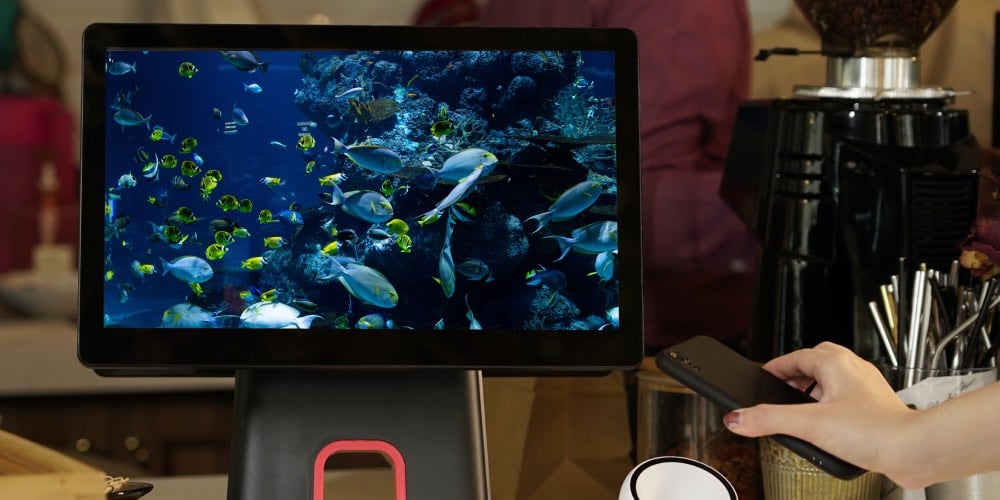 Turn off notifications
With screen mirroring, all that happens on your sender device screen will be shown on the receiver device. That includes any notifications and pop-ups. If you want to avoid people seeing your DMs, you have to turn your notifications off.
Here's how to do it on an Android device:
Go to Settings – Apps and notifications.
Click 'Notifications'.
Adjust the notification settings for each app.
You can also use the Do Not Disturb option in the Advanced section.
Avoid inserting sensitive informations when casting
Since everyone in your vicinity can see your screen while mirroring, we do not recommend using any case sensitive material while doing so. That includes passwords, bank data, private messages – anything you don't want random people getting their eyes on!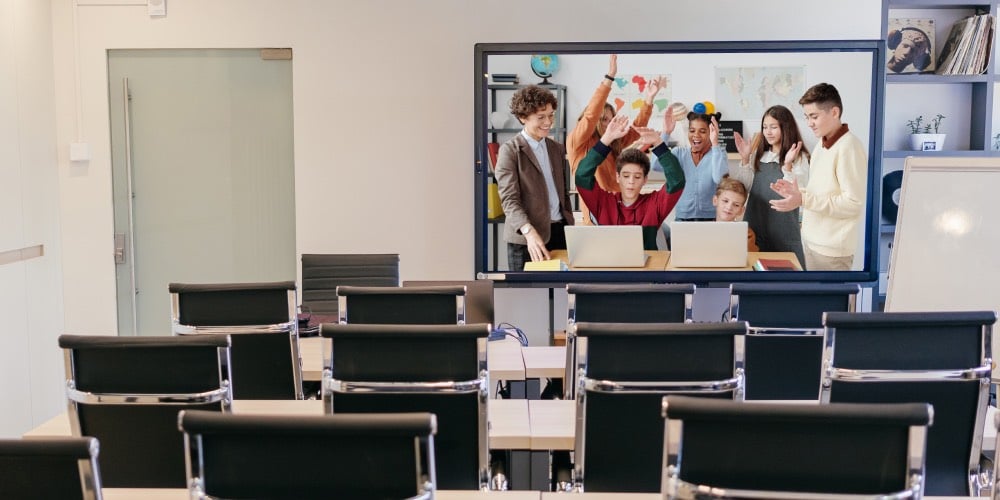 AirBeamTV Mirror for Samsung TV Android App
We've developed this new revolutionary app to bring the convenience of screen mirroring to your Android devices. Now, you can easily cast from your tablet or smartphone to your Samsung TV.
Casting Android to Samsung TV – requirements
There are only four things you need to start casting your Android to your Samsung television:
A Samsung Smart TV.
An Android device – a smartphone or a tablet.
Wireless Internet connection.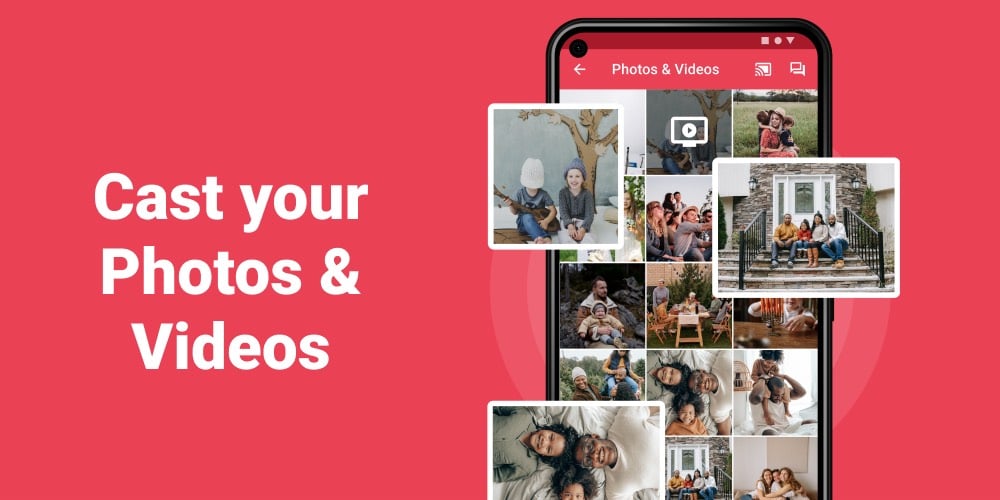 Get the full Samsung TV mirroring experience
Screen Mirroring Samsung TV is a free app. Yes, you can watch all your favorite videos, apps and web content completely free of charge!
But, to access all of the great features of the app, we recommend the Pro version. With it, you get:
Full HD image quality
An ad-free experience
Unlimited casting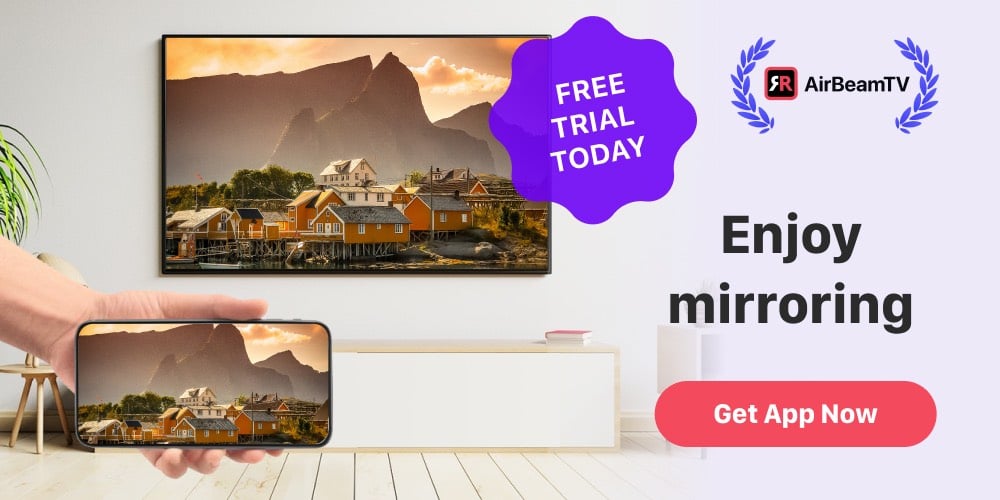 Android casting app for Samsung TV – cost
There are three payment plans available for you. Pick the one that suits you best!
Monthly – $5.99
Yearly – $15.99
Lifetime – $19.99
Why Can't I Cast From Android to my Samsung Smart TV?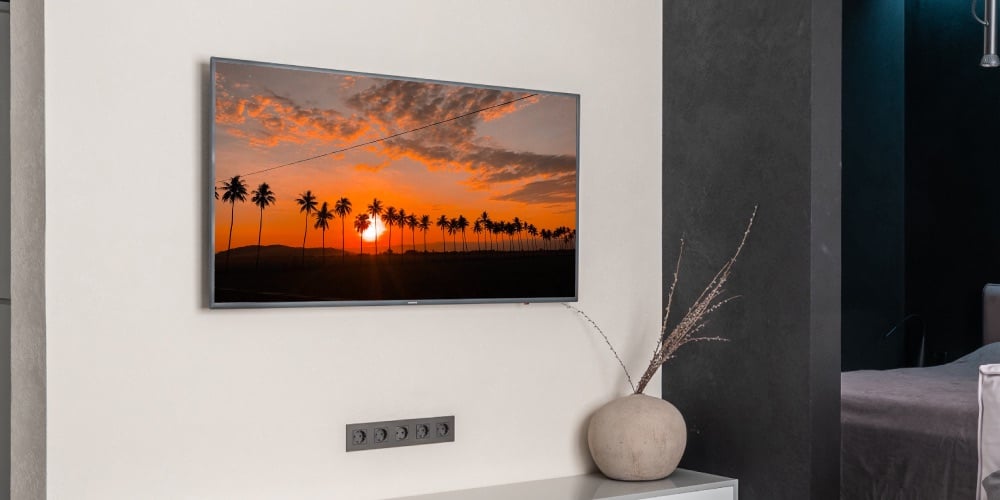 Connect Android device and Samsung TV to the same WiFi
For any screen mirroring app to work, both your receiver and sender device have to be connected to the same wireless network. If the app can't find your TV to connect with, check your TV's WiFi status.
How to connect Samsung TV to WiFi
Press the Home button on your remote.
Press the left button to access menu.
Scroll down to Menu.
Go to Settings and then click down to 'All Settings'.
Go to 'Connection' – 'Network' – 'Open Network Settings'.
Click 'Wireless' and choose the network you wish to connect with.
Enter your network password and press 'Go'.
Done!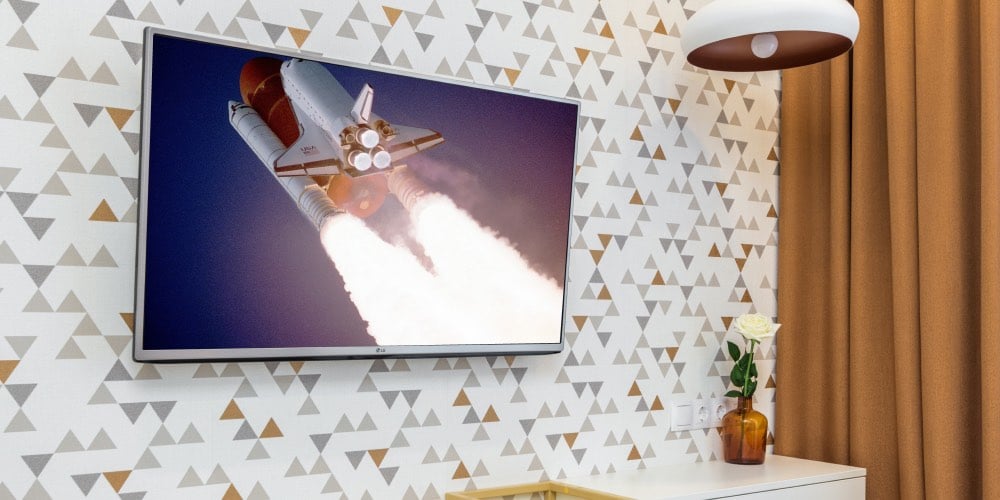 Make sure devices and the app are updated
If casting from Android to Samsung TV stops working, check whether both your devices and the screen mirroring app are updated. Sometimes after you update one of those things, it may stop being compatible with the others. That's why it's crucial that you keep all your devices and apps up to date.
How to update Samsung Smart TV
Press the Home button on your remote.
Navigate left.
Access Settings.
Go to Support – Software Update – Update Now.
Click 'Yes' when asked if you wish to download the update.
You can also toggle on an auto-update option.
After updating, your Samsung TV will restart.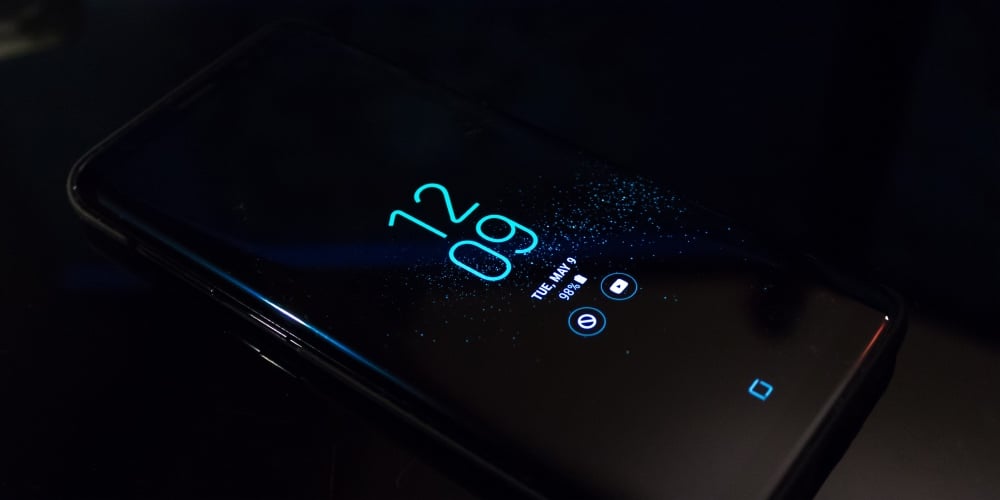 How to update Android
Go to Settings.
Scroll to the bottom and click System.
Click 'Advanced' – 'System Update'.
Follow the on-screen steps to update your Android device.
How to update apps on Android
Open the Google Play app.
Tap the profile icon in the top-right corner.
Click 'Manage apps and device'.
Go to 'Manage' – 'Updates available'.
Select the app you with to update.
Click the update icon in the top-right corner.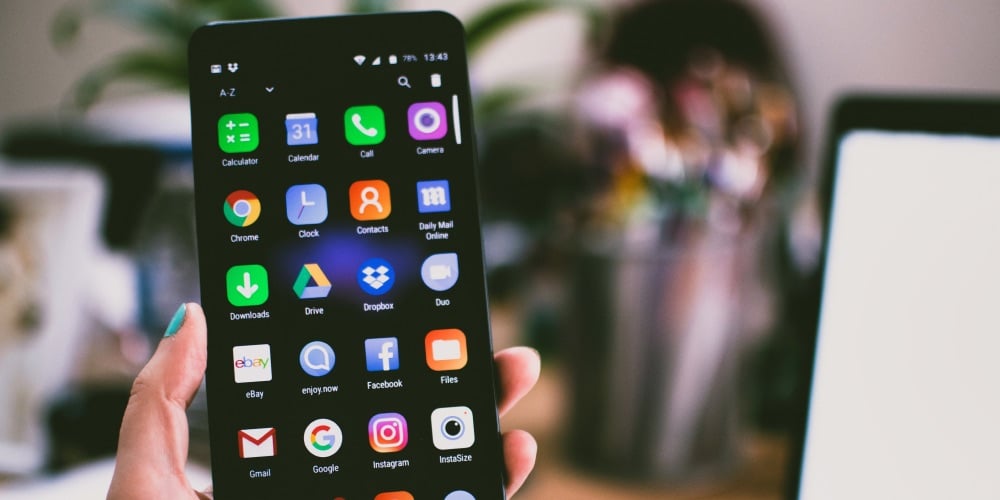 Reboot your TV
If you can't connect your Android device to your Samsung TV for screen mirroring, try restarting your TV. Sometimes, there's an error during the booting process, which may prevent casting. Turning your TV off and back on will allow the system to start anew, likely solving the problem.
Restart your smartphone or tablet
Similarly as with the TV, your Android tablet or smartphone might also have some error in it that prevents casting from working. Restarting your device will likely fix the issue.
Popular Samsung Smart TV Apps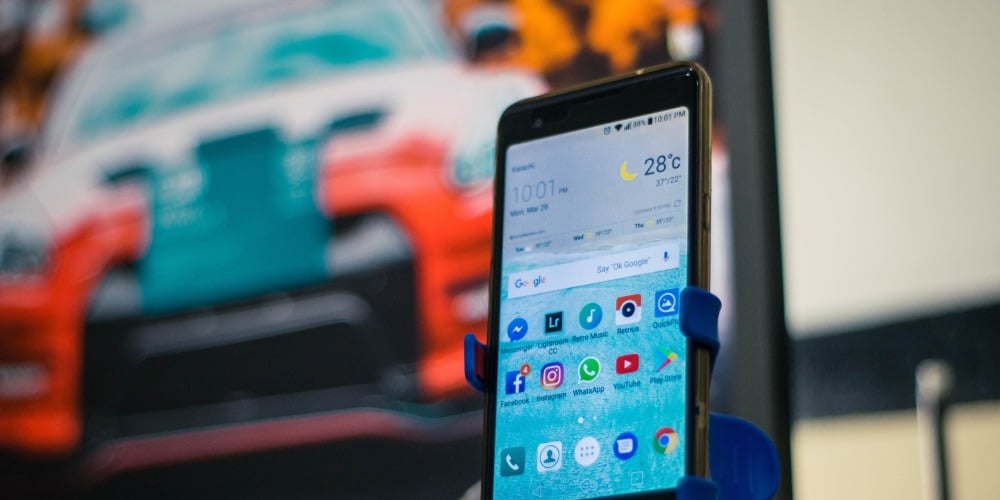 Samsung Smart TV comes with a whole array of downloadable apps. From streaming services and Live TV, to games, all the way to things like karaoke, your Samsung TV is an entertainment powerhouse.
Some of the most popular Samsung TV apps include Netflix, HBO Max, Hulu, YouTube or Disney Plus. Click the button below and learn about many more great Samsung Smart TV apps!
How to download apps on Samsung Smart TV
Downloading apps to your Samsung Smart TV is easier than you think!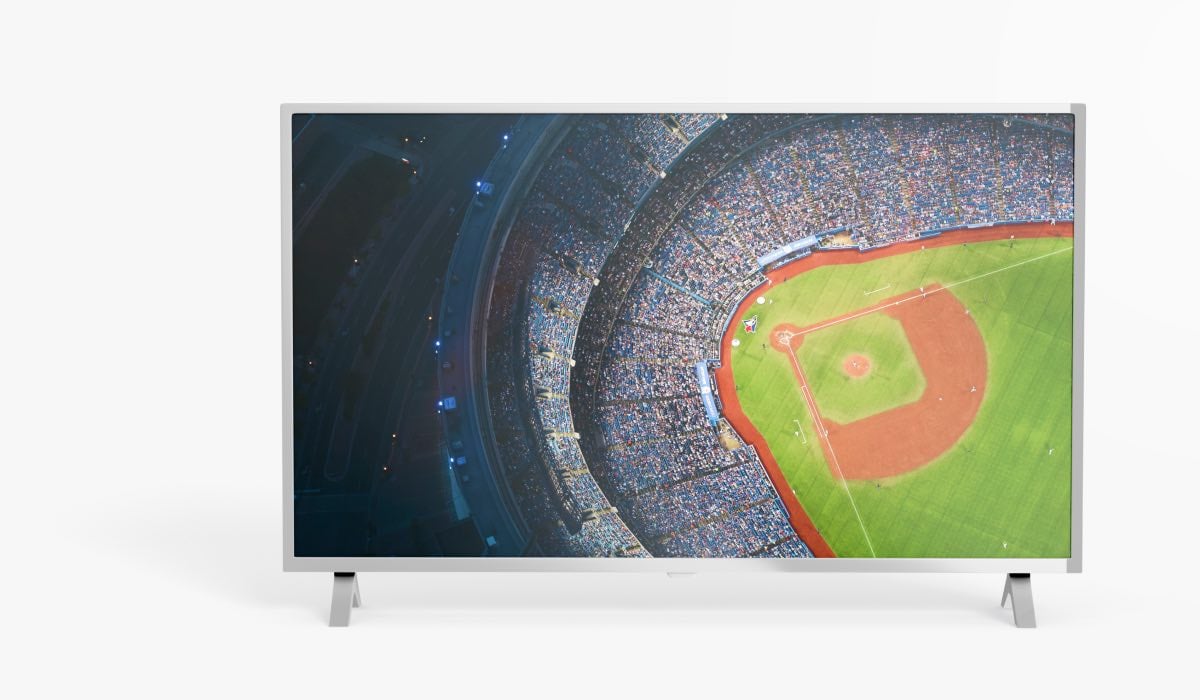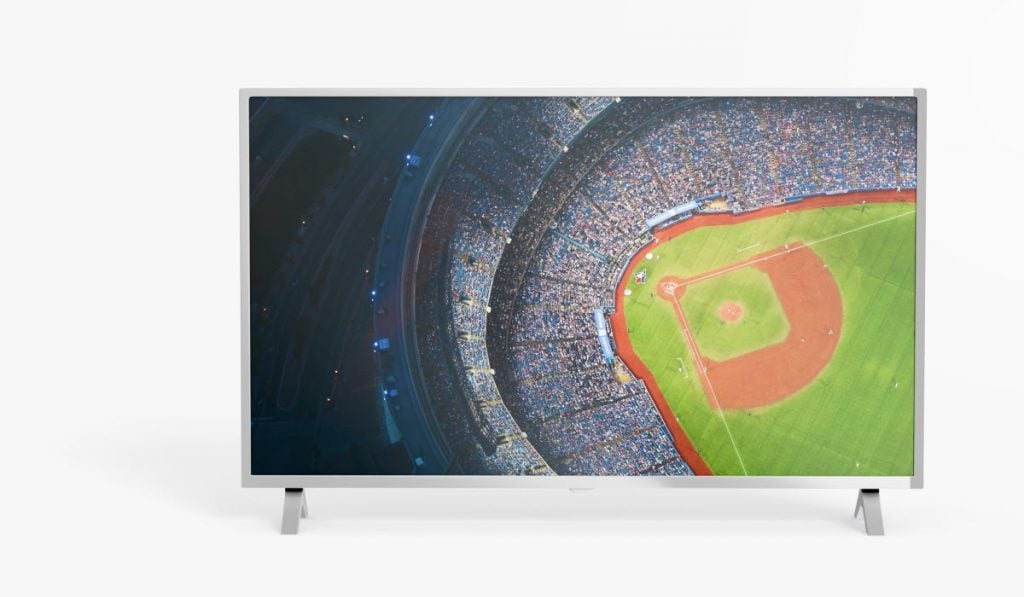 Press the Home button on your Samsung TV remote.
Select 'Apps' from the menu at the bottom of the screen.
Go to the search bar at the top of the screen.
Type in the name of the app you wish to download in the search bar.
Click 'Install' and wait for the app to download.
Enjoy!
What is Samsung TV Plus
Samsung TV Plus is Samsung's very own free streaming service. It offers on-demand movies and series, as well as Live TV. While the app's content selection mostly consists of older or less popular pieces, it still is a nice addition for any Samsung TV owner!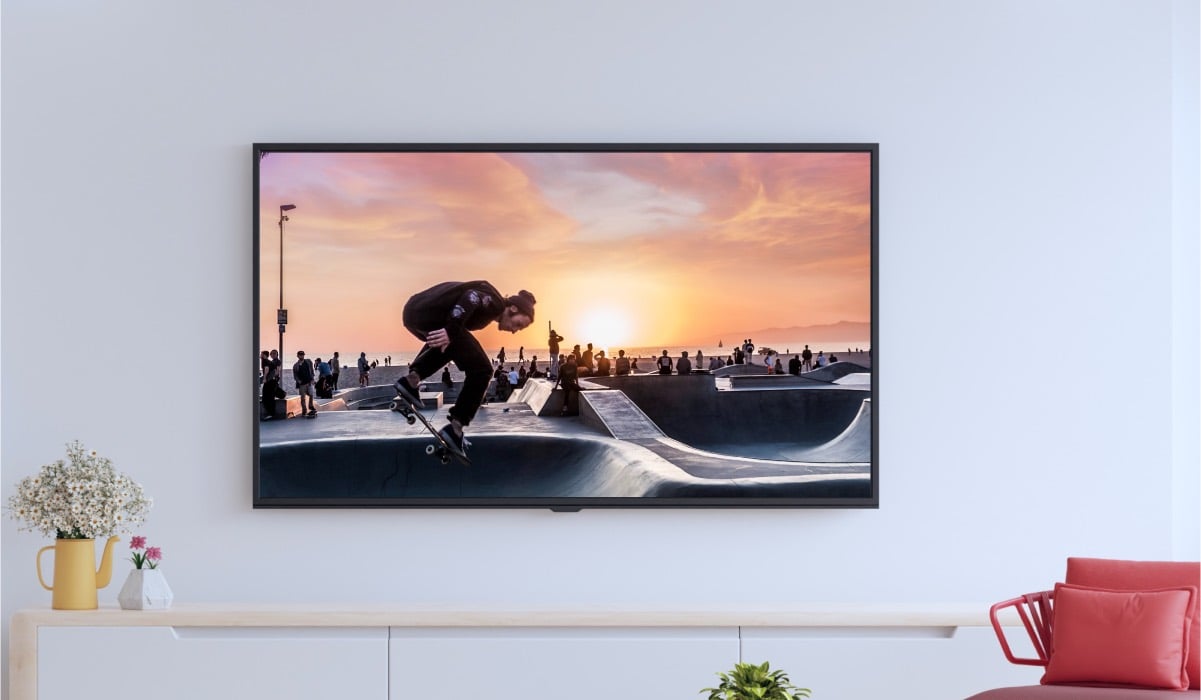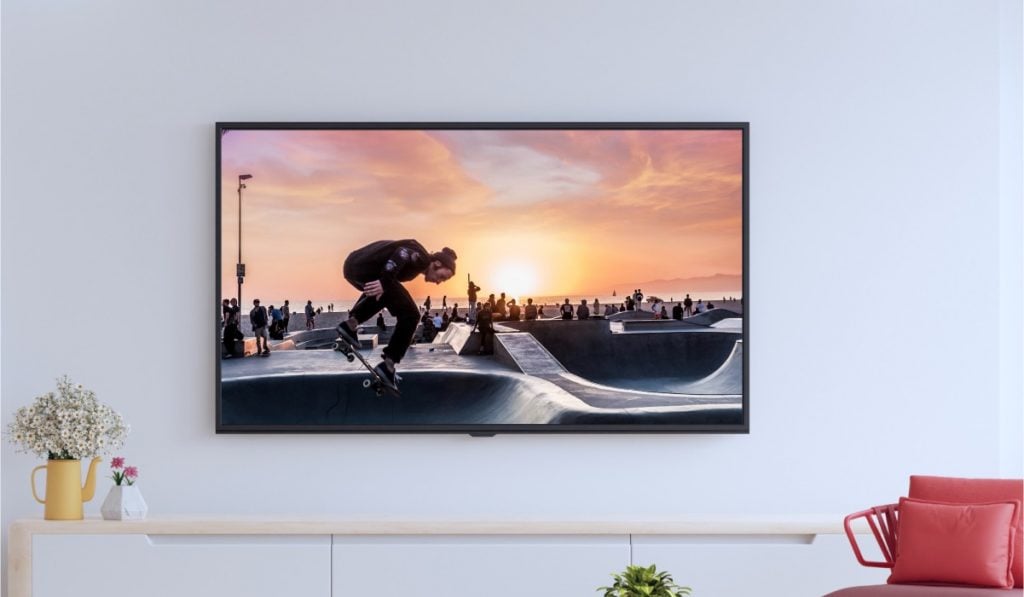 Samsung Smart TV – Questions and Answers
How to reset Samsung TV
If you're experiencing serious problems with your Samsung Smart TV such as connection, signal, sound, picture or network issues, a factory reset might be a good option for you.
A factory reset means bringing the system back to the state it was when the TV left the factory. It's a clean slate and that means the issues and bugs that plagued your TV will be gone.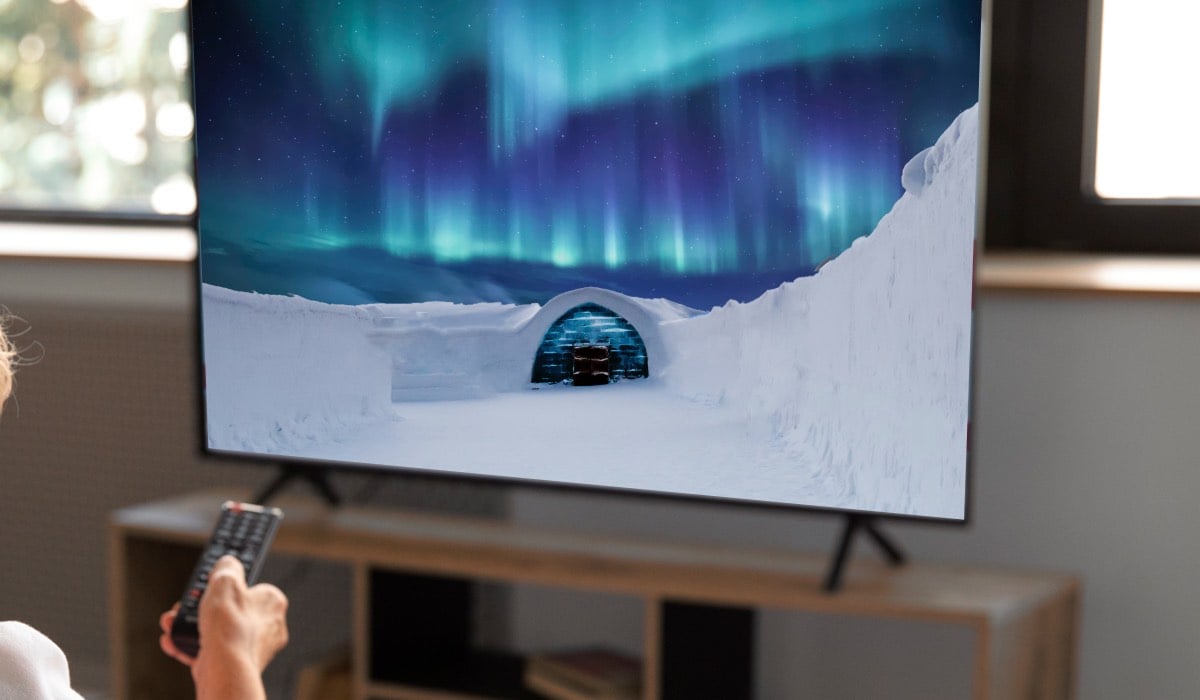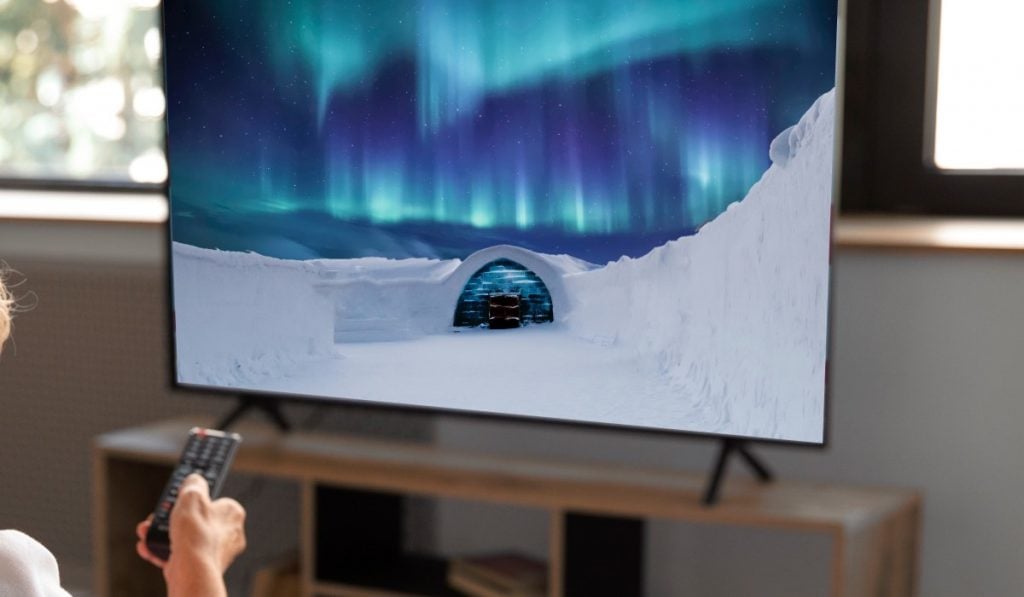 Keep in mind that a factory reset will also erase all your apps and accounts. That means you will have to re-download all the apps and log back in. Samsung TVs have several self-diagnosis tools that can help you with common problems – a reset should be your last resort.
Here's how to do a factory reset on Samsung Smart TV:
Go to Settings.
Head to General – Reset.
Enter the following PIN – 0000.
Select 'Reset' and then 'Ok'.
Your TV will perform a reset and then restart.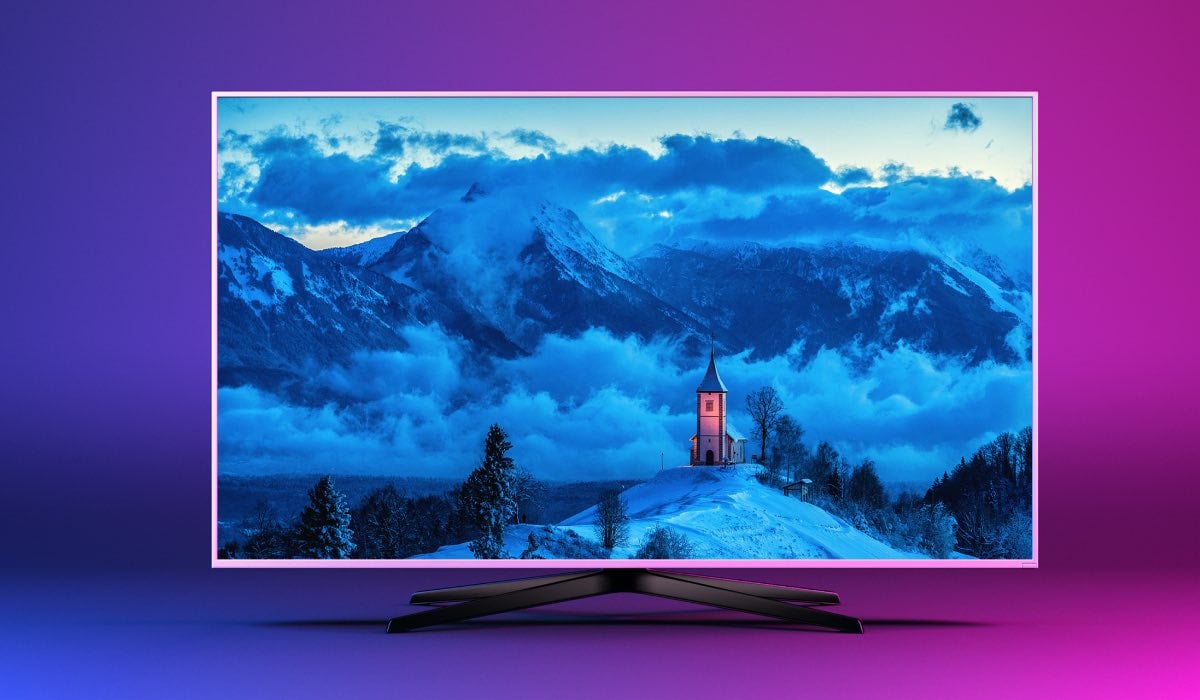 How to factory reset Android
A factory reset is a good way to reset your Android device if you're experiencing some severe system issues. But do make sure you are familiar with the consequences of such action.
A factory reset will wipe all of your Android smartphone or tablet's internal storage data. That means all of your downloaded apps, system settings, music, photos, user data and files. You will also be logged out of your Google account.
First, make sure all your data is backed up. Otherwise you will lose it. Here's what you need to do:
Go to Settings – System.
Click 'Back'.
Choose 'Back up now'.
Now you can perform a factory reset without the fear of losing all your files, information and data. Here's what to do:
Go to Settings – System.
Click 'Advanced'.
Go to 'Reset options'.
Choose 'Delete all data (factory reset).
Confirm by clicking 'Erase all data'.
How to screen record on Android
Swipe your finger down from the very top of the screen.
Swipe it down again to access a quick choice menu.
Click the pen icon in the mid-left part of the screen.
Click 'Screen record'.
Adjust the settings.
Click 'Start'.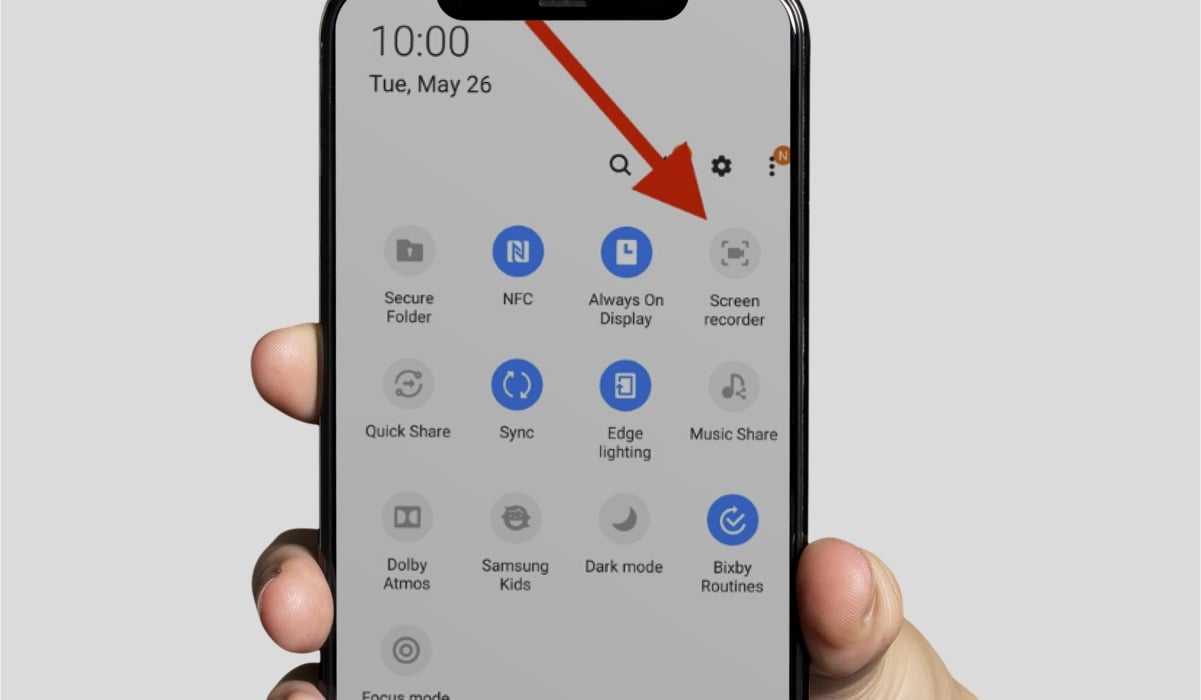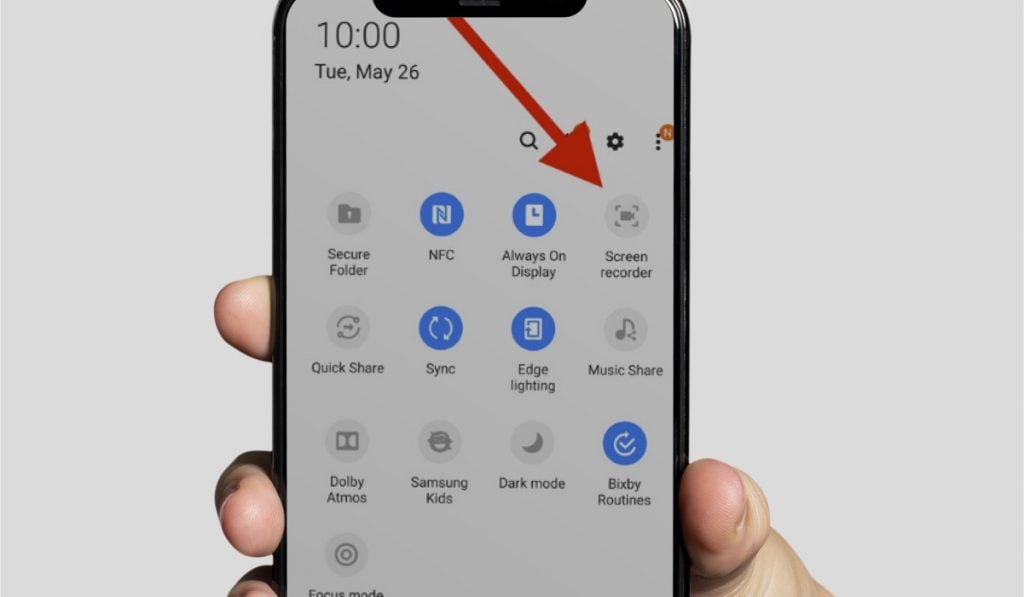 How to stop Android screen record
Swipe your finger down from the top of your screen.
Click the red panel that says 'Tap to stop'.
Your screen recoding will automatically be saved in the 'Photos' folder.
To watch your screen recording go to Photos – Movies and click the recorded video.
AirBeamTV
AirBeamTV is a leader on the screen mirroring market. With us, you can easily improve your home entertainment in a matter of minutes. We offer multiple applications for every popular TV brand, from Samsung and LG, to Philips, Sony or Panasonic. We also have dedicated apps for streaming devices – Roku, Chromecast and Fire TV.
AirBeamTV apps for Android, iOS and MacOS allow you to watch all your favorite content on a big TV screen. All that with no expensive hardware or tangled cables!
Try AirBeamTV for free today!
Discover More:
What Are The Best Apps On Samsung Smart TV?
20 Best Youtube Cooking Channels
30 Fascinating Live Cams You Can Watch Right Now