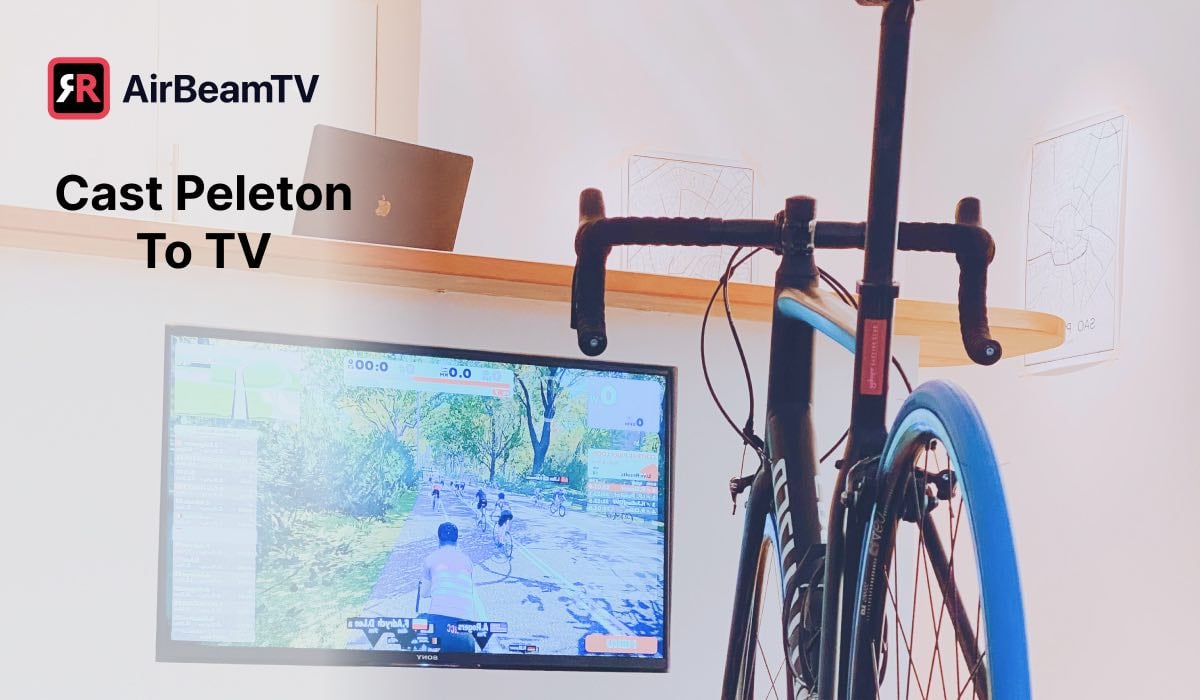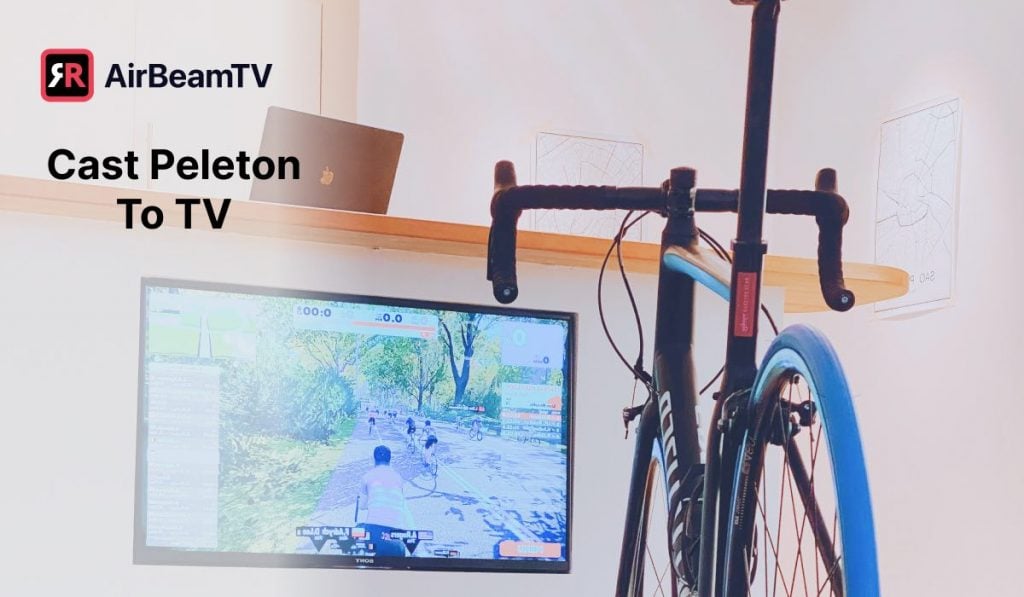 At-home workouts bring the gym into your living room, and the Peloton app stands out as one of the best when it comes to breaking a sweat at home. You can stream Peloton from your mobile device or computer. But, did you know you can also easily figure out how to cast Peloton to TV?
If you are an iOS or macOS user, the AirBeamTV screen mirroring app will cast Peloton to TVs wirelessly without any extra hardware needed. AirBeamTV works on many popular Smart TVs for iPad, iPhone, and Mac computers.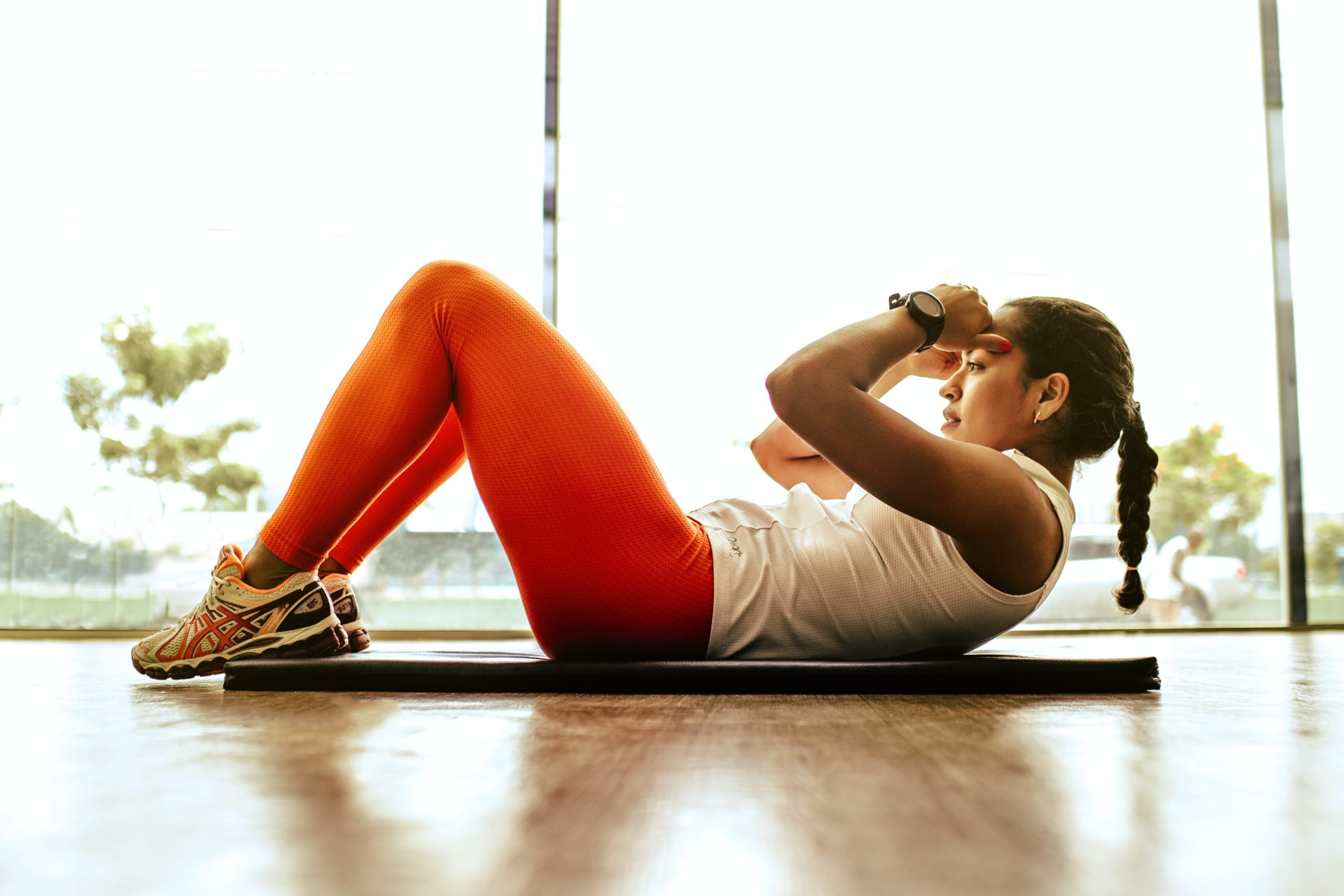 From cardio and strength training to yoga classes, enjoy all that Peloton has to offer on the big screen with AirBeamTV. Continue reading to find out how to stream Peloton to TV in just a few steps.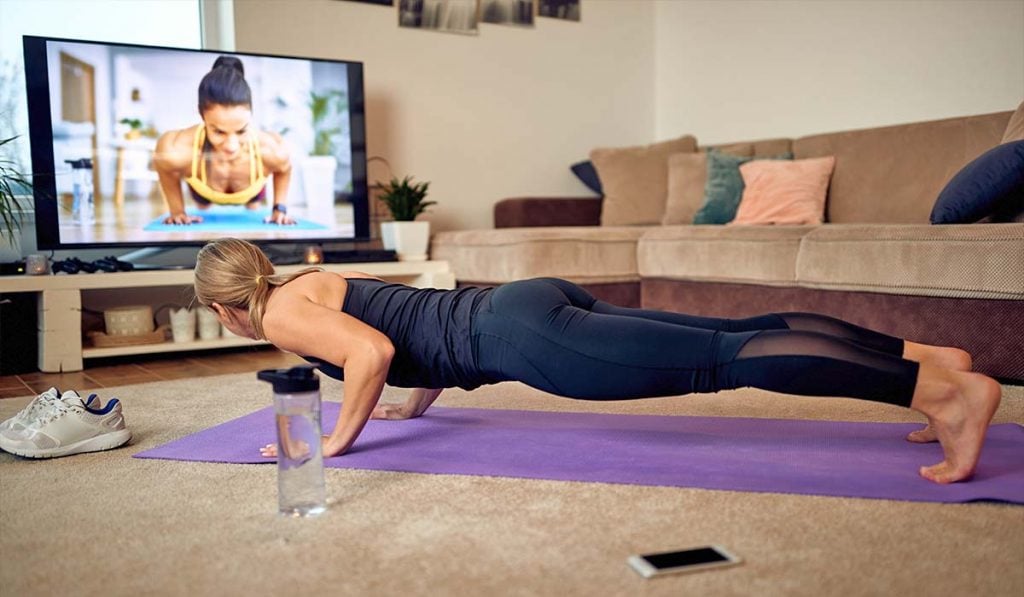 What Is Peloton?
Let's start off with the definition Peloton.
Peloton is a home exercise system that combines Peloton's high-quality exercise equipment with Peloton's live and on-demand classes that are streamed to the Peloton Bike or Peloton Tread. Peloton members have access to Peloton's entire class library which offers a broad range of classes for all fitness levels taught by Peloton's world-class instructors. In addition to taking Peloton classes, members also have access to Peloton's content app which includes Peloton's more than 10,000 on-demand classes, as well as Peloton's extensive range of non-workout content such as meditation, stretching, and sleep programming. All of Peloton's content is available to members at no additional cost. Peloton offers a 30-day free trial for new members.
Screen Mirror App To Watch Peloton to TV
If you're like most people, you watch videos on your phone or tablet. Did you know you can also cast the screen of your mobile device or computer to your Smart TV? AirBeamTV screen mirroring apps do just that, instantly displaying your device on your TV. Enjoy videos, including Peloton workouts, on the big screen in high definition and full surround sound.
Best of all, AirBeamTV will mirror Peloton to TV screens wirelessly, which means you won't need any bulky cables taking up your living space. You won't have to leave your home or order extra equipment to set up Peloton on your Smart TV.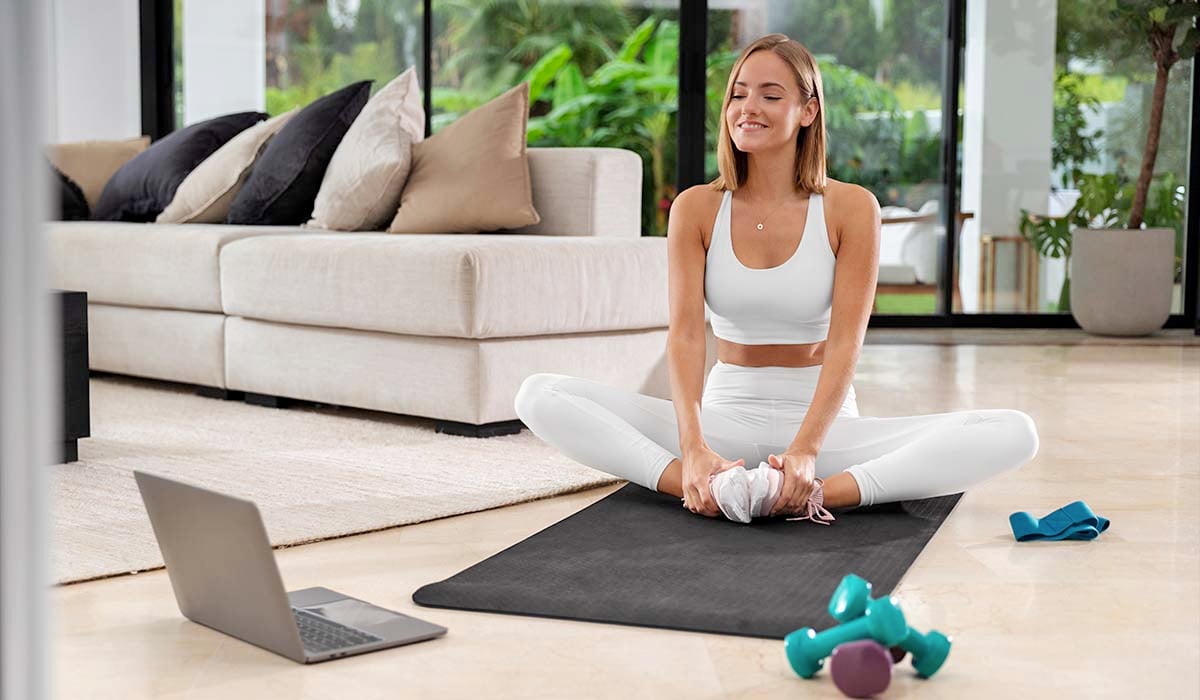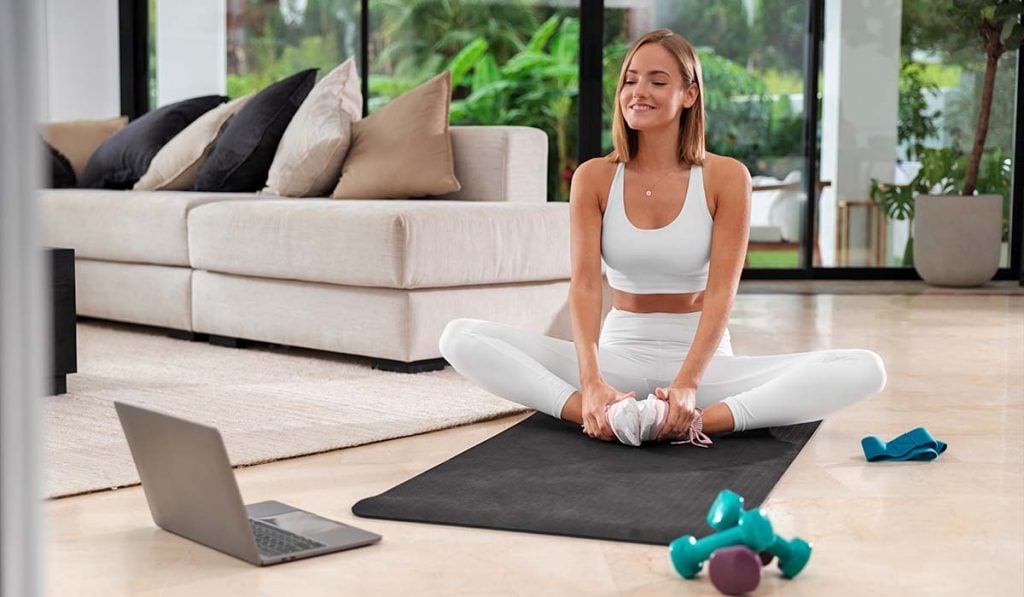 Staying on top of your fitness goals is a lot more fun when you can stream workouts from your TV. You can even invite the whole family to join. Get the AirBeamTV app online and watch Peloton on TV right away.
AirBeamTV works with more than just Peloton, too. Use the app for all your fitness workouts. And when you're done, enjoy movies, YouTube videos, and more when you cast from your iOS or Mac using AirBeamTV.
Stream Peloton App to TV
Not sure how to watch Peloton on TV? If you are an iOS or Mac user, you can start casting Peloton to your TV in no time. The AirBeamTV apps work on popular TV brands and require any additional hardware. Follow these steps to get started:
Step 1: Download App Here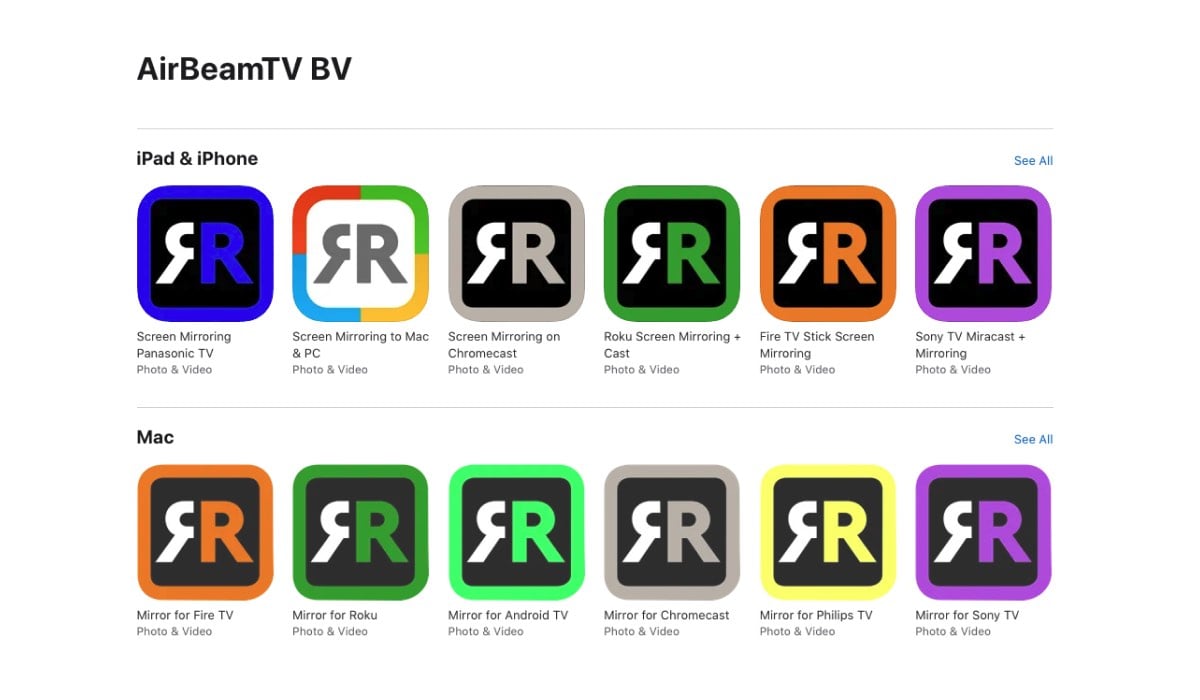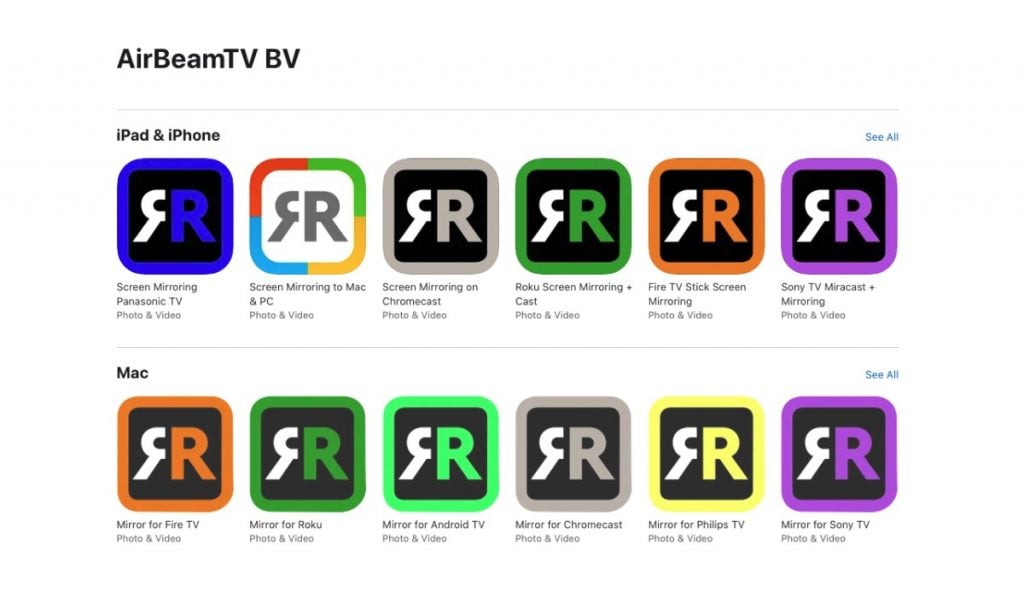 To download AirBeamTV, head to the iTunes App Store and choose your TV brand. The AirBeamTV app will work for macOS computers so you can mirror Peloton from your Macbook or Mac to any Smart TV. You can also download AirBeamTV for your iOS device, including iPads and iPhones.
You'll also need to download the Peloton app, if you haven't already done so. You can get the app for free, or sign up for a paid subscription to enjoy unlimited content including on your Peloton bike or treadmill.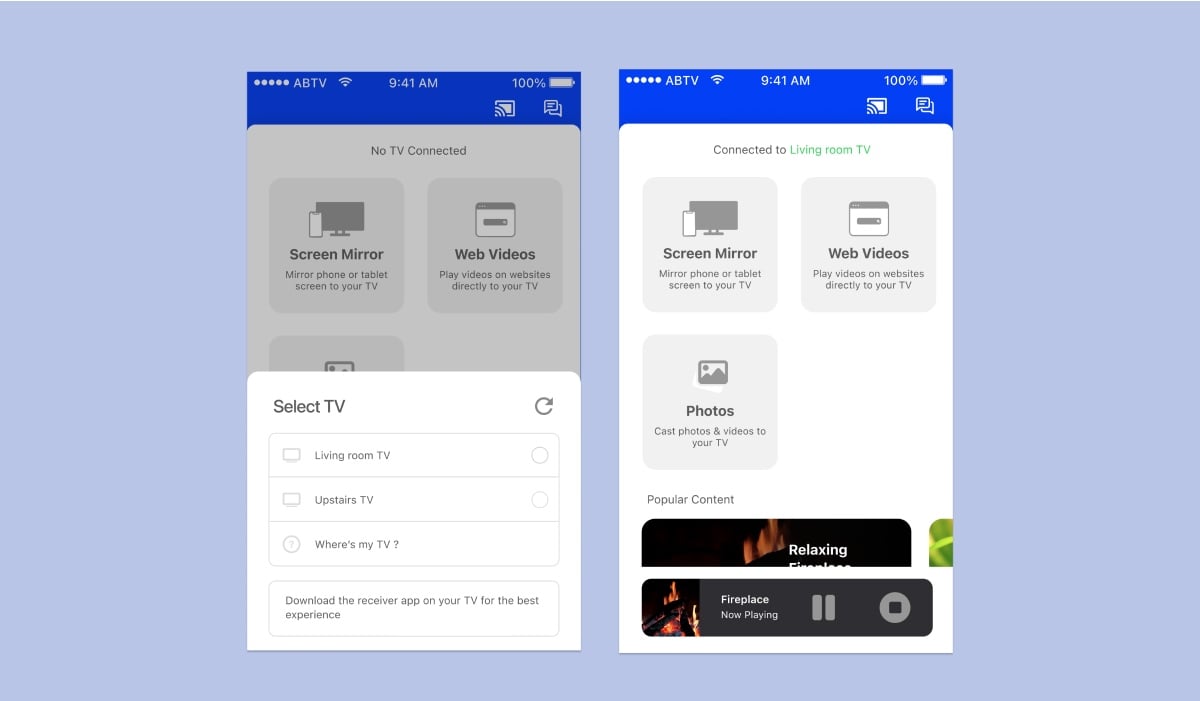 Step 2: Open the App
Once you install AirBeamTV, open the app on your device.
Step 3: Choose Your TV
Your device should automatically look for your TV on your local network. Choose the name of the TV you wish to use.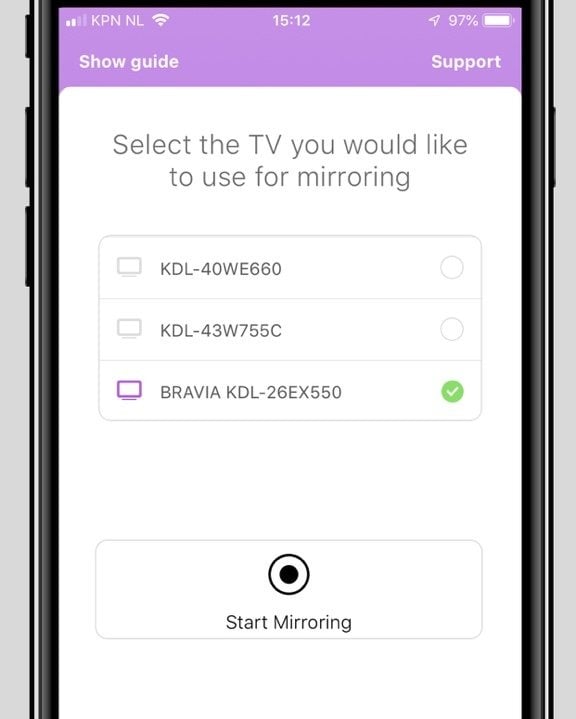 Step 4: Enjoy Screen Mirroring!
Click "Start Mirroring". AirBeamTV then open the Peloton app and choose the workout video. Push play to stream Peloton to TV and share your screen "live".
Why Won't Peloton Cast To TV?
Once you download the AirBeamTV app, you can cast Peloton workouts instantly on your TV set with one click. If you run into some issues, make sure to check the following:
Does your device have the latest software upgrades? Make sure to update your iPhone, iPad, or Mac computer with the most recent version.
AirBeamTV requires that your iPhone, iPad, or Mac computer shares the same wifi network as your TV. So check that you are connected to the same wifi network on your Smart TV and the device streaming the Peloton app.
If your device has iOS 14, some settings have changed for wifi-connections. Open your iOS settings. Select wifi and make sure that "Private Address" is turned off (seen in the image below).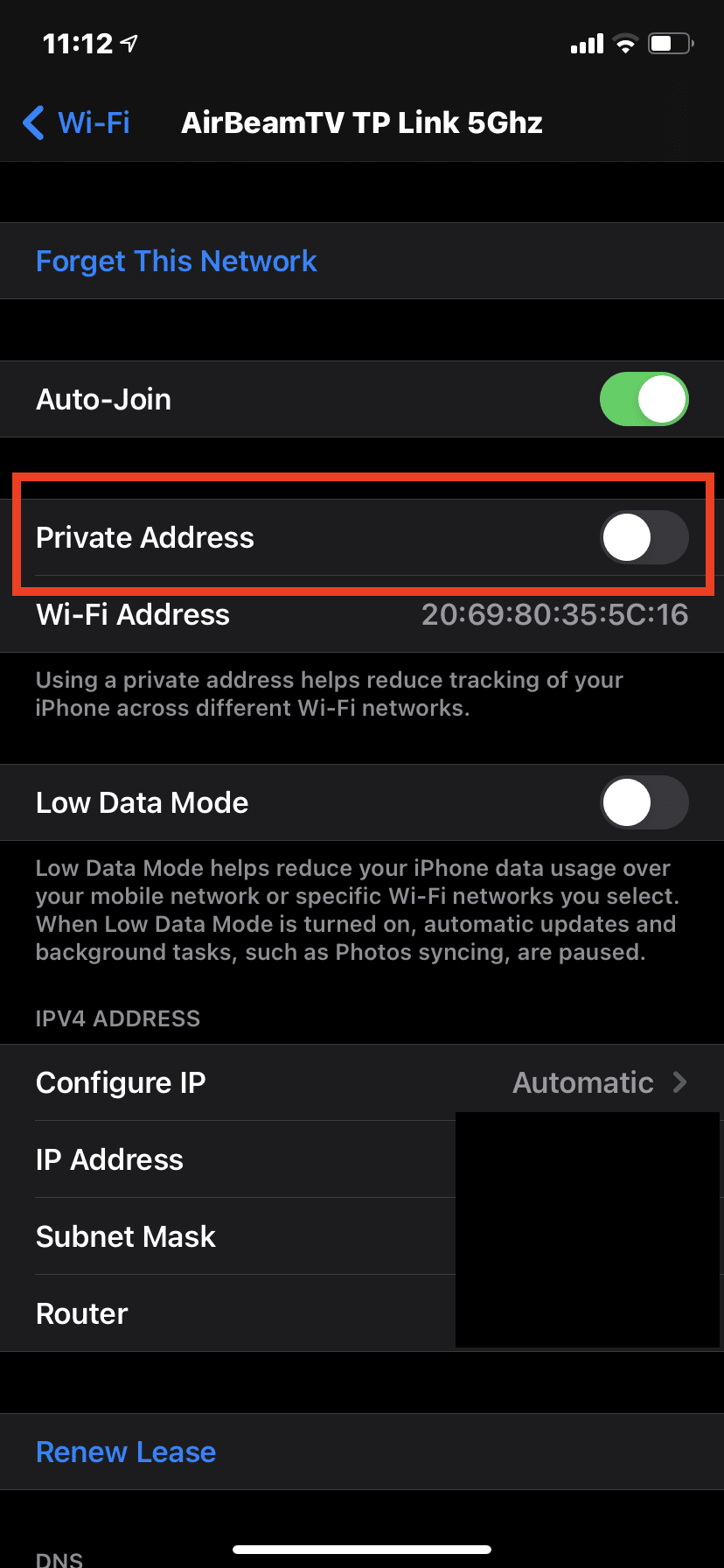 Still having trouble when you try to stream Peloton to TV? In some cases, the screen mirroring app on your iPhone may not cover the entire TV screen. This happens because iPhone and iPad models have different aspect ratios.
For example, your TV screen may have a 16:9 aspect ratio. Meanwhile, the iPhone 10 and 11 have a 19.5:9. aspect ratio. If black bars appear when you try to stream Peloton to TV, you can manually enlarge the screen to fit your TV on devices, like the iPhone 10 and 11.
If you're still asking: how do I stream Peloton to TV, we've got you covered. Learn more and discover frequently asked questions in our online guide for all your troubleshooting needs. Or wing you customer to our customer support. It's available 24/7 via Facebook messenger. And, through the AirBeamTV app.
Ready to take your at-home fitness to the next level? Live streaming, dynamic trainers, and classes for all fitness levels—Peloton stands out as the premier at-home workout app. And now you can enjoy all your classes on the big screen. The AirBeamTV app will show you how to cast Peloton to TV with one click!
ALSO DISCOVER:
How To Turn Off Silent Mode On iPhone & iPad?
Free Samsung TV Remote App For iPhone or iPad