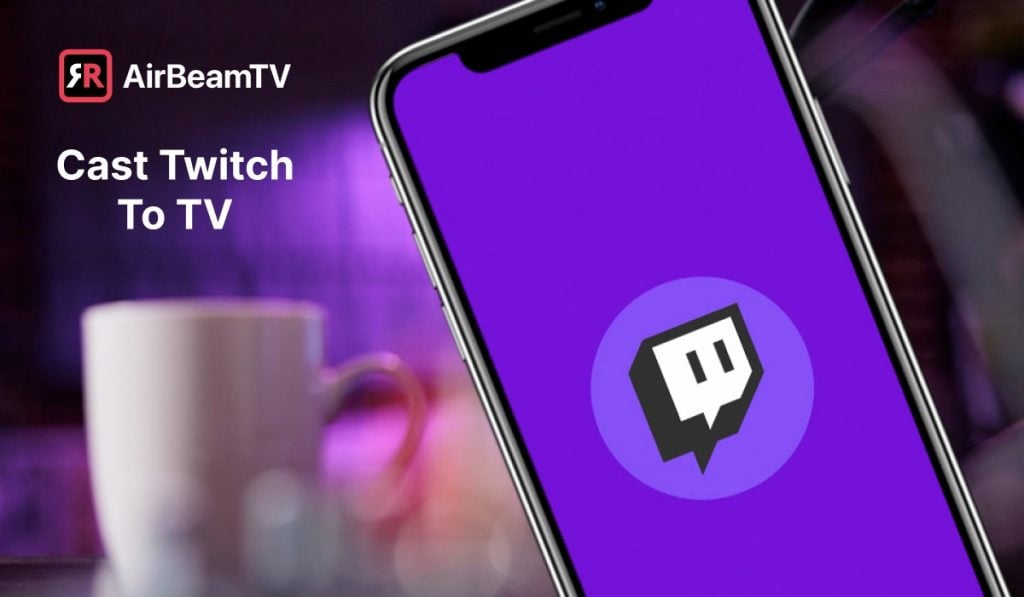 Twitch is the number one live streaming platform for gamers, DJs, internet personalities, ASMR enthusiasts, and so much more. It's no wonder the platform attracts millions of fans from around the world every single day. There are so many talented creators streaming on Twitch.
But the thing with Twitch is that it's confined to the tiny screen of your iPhone or Android smartphone, a tablet, or a slightly bigger computer. Wouldn't it be amazing to just cast Twitch to TV and watch your favorite gamers and DJs on the TV in your living room, on a comfy couch and with amazing surround sound?
You can do that right now with AirBeamTV's screen mirroring apps for all popular Smart TV brands!
How To Cast Twitch To TV?
Learn how to cast Twitch to TV in less than 5 minutes. No matter which casting device you use. Here's how you should do it:
One of the easiest ways to cast Twitch to TV is through the Twitch App. Casting to certain WiFi devices is a new capability that Twitch just made available to their mobile app users. By opening the Twitch app on your iPhone or iPad, you have the option to connect to a Chromecast or other WiFi-enabled casting device.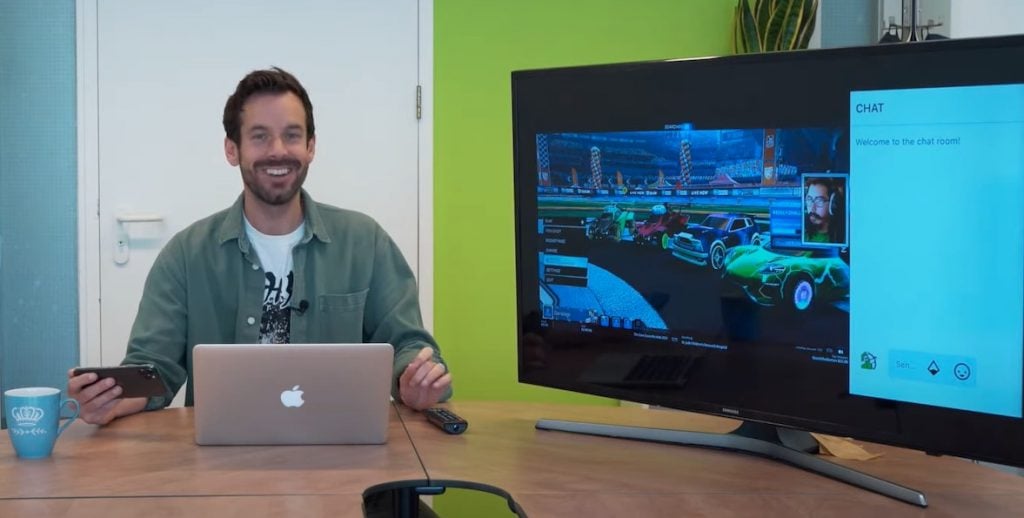 However, the Twitch app does not support casting to other DLNA devices like Amazon Firestick or a Smart TV. You also can't open the mobile Twitch app with casting capabilities from your desktop or laptop computer.
Some phones or tablets come with their own screen mirroring feature. Allowing you to cast whatever is on your phone screen to your TV. But chances are if you took the time to look up this post, your device was not gifted with this built-in feature. Or maybe, you'd rather cast your favorite Twitch content directly from your laptop.
Android
If you're an avid Twitch viewer, you might want to enjoy the experience on a larger screen, like your TV. Luckily, casting Twitch to TV is a relatively simple process, and there are several ways to do it:
Use an AirBeamTV Android app. You can try it for free and it works with any Smart TV, for example, Samsung, TCL, Philips, as well as streaming devices – Roku, Firestick and Chromecast!
Use a device like Chromecast or Fire TV Stick to mirror your computer or mobile device screen on your TV.
Another option is to use the Twitch app directly on your smart TV, if it's available.
If you're an Android user, you can also cast Twitch to your TV using the Google Home app. For more information on how to cast your Android to TV, check out our guide on the topic.
Twitch Webcam
The NexiGo Twitch Webcam is an excellent choice for content creators who are looking for a high-quality webcam that can deliver sharp and clear images. When we tested this webcam, we found that it provides a resolution of up to 1080p and a wide-angle of 110 degrees, making it perfect for streaming on Twitch. The built-in microphone also delivers clear and crisp audio, which is essential for creating engaging content. In our belief, this webcam is an excellent value for money and offers many advantages, including its easy setup, plug-and-play functionality, and compatibility with various operating systems. Overall, we think the NexiGo Twitch Webcam is a great investment for any content creator looking to enhance their streaming setup.
Gift Cards
In our opinion, Twitch gift cards are a convenient and fast way to redeem and use for bits, subscriptions, and gift subscriptions. We find this useful for interacting with our favorite streamers by unlocking exclusive badges and emotes with a sub, or gifting subs to spread the love to friends and communities.
We believe that this is a great option for those who don't want to go through the hassle of finding and driving to a store for a simple digital code. We were initially worried that the card might be invalid, but we have purchased them twice now without any problems. Therefore, we highly recommend using Twitch cards for hassle-free and easy gifting.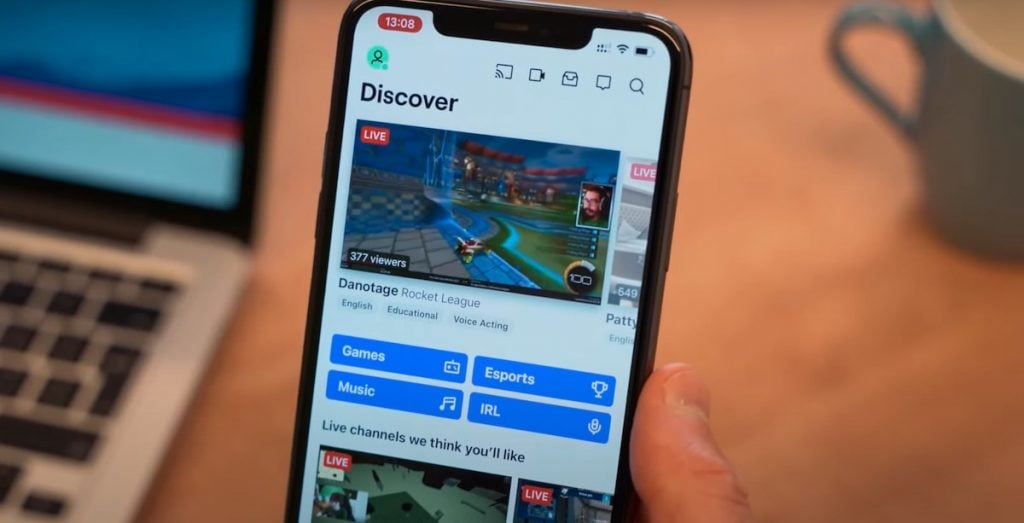 Screen Mirroring Apps
Thankfully, there are third-party apps like AirBeamTV that allow any iPhone or iPad to cast a high-quality stream to your Chromecast, Firestick, Smart TV, Roku etc. With them, you can easily mirror the screen of your iOS device. We support all TV brands.
Mirroring your screen to cast TikTok, Instagram Live, Youtube videos, and of course, Twitch to your TV has never been easier. Watch the video below for a complete explanation on how to cast Twitch to TV from iPhone and Mac:
AirBeamTV App To Cast Twitch To Smart TV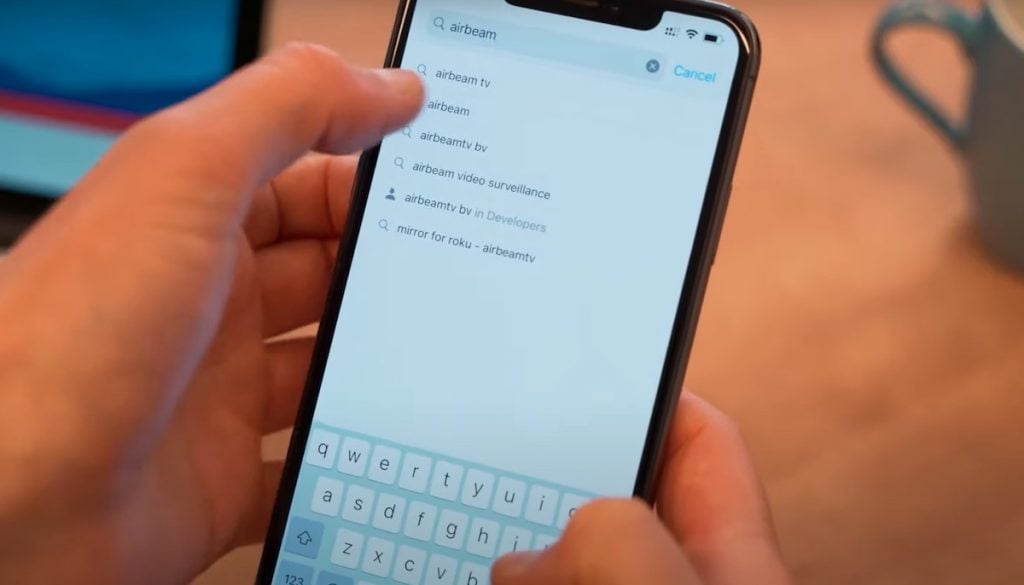 The AirBeamTV app is a Screen Mirroring app, easy to download on Android, Mac, iPad and iPhone. By simply mirroring your screen wirelessly through a reliable app, you don't have to add an extra HDMI or VGA cord to watch your favorite Twitch streams on your home movie system.
Find how how screen mirroring works from this handy guide.
Download AirBeamTV App
There are lots of ways to download AirBeamTV:
To mirror your Mac screen, choose your brand of TV and download the appropriate version of AirBeamTV app for Mac right now.
For iPhone or iPad, find us in the App Store or select your TV brand on AirBeamTV website and scan the QR code.
AirBeamTV has dedicated apps for almost twenty different Smart TV and streaming device manufacturers. That encompasses hundreds of models, so you can be sure yours will be compatible with our apps!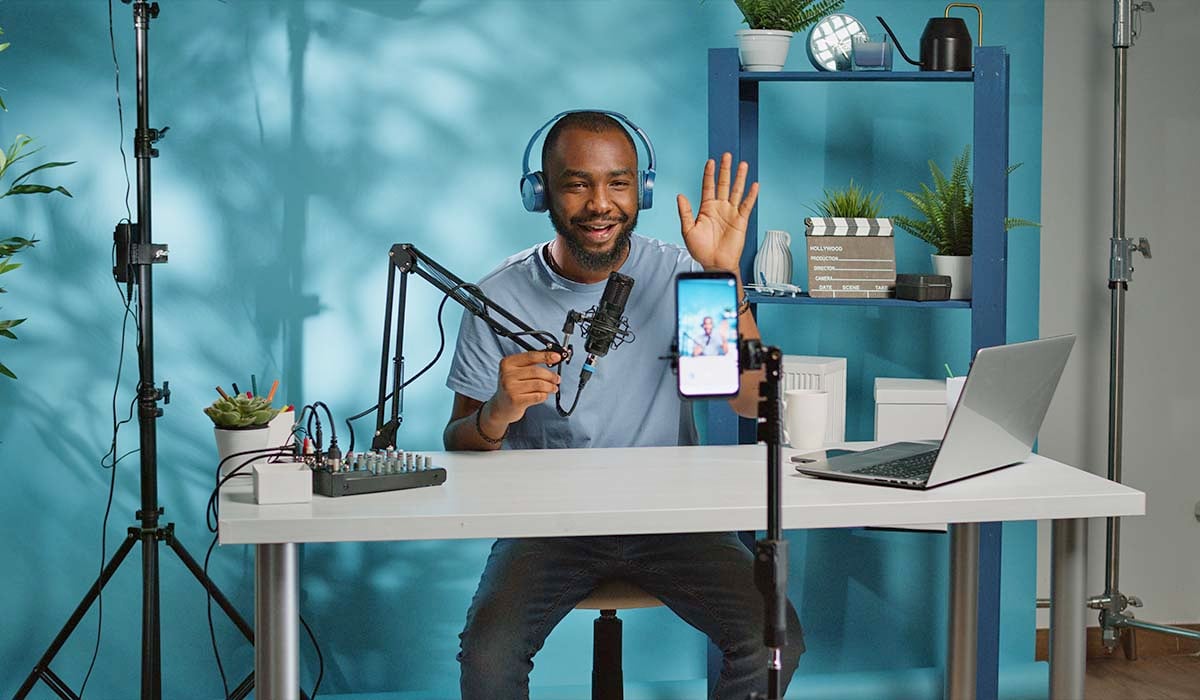 How to Cast Twitch To LG Smart TV?
First, download and open the free AirBeamTV app. This shouldn't take long at all.
Once you open the app, your Android, iPhone, iPad or Mac should automatically start looking for a casting device to connect to.
Select your LG TV.
As soon as you're connected, tap "Start Mirroring" to begin a high-quality, reliable cast of your phone screen.
Grab your popcorn, open the Twitch app and start watching from the couch!
How To Cast Twitch To Samsung Smart TV?
Let's say you're trying to mirror your iPhone screen to your Samsung TV. Here's how to do it:
Go to the iTunes App Store to purchase and download AirBeamTV app.
Once you open the app, your phone will automatically start looking for a TV to connect to.
Connect to your Samsung TV.
As soon as you're connected, tap "Start Mirroring" to begin viewing everything on your iPhone screen on your Samsung TV screen.
How To Cast Twitch On Apple TV?
Assuming you're an all-Apple-everything type of person, mirroring your iPhone or iPad screen to your Apple TV is a breeze.
First, connect your phone or tablet to the same Wi-Fi network as your Apple TV.
Then open Control Center, tap "Screen Mirroring" and select your Apple TV.
As soon as you're connected, open the Twitch app and start streaming!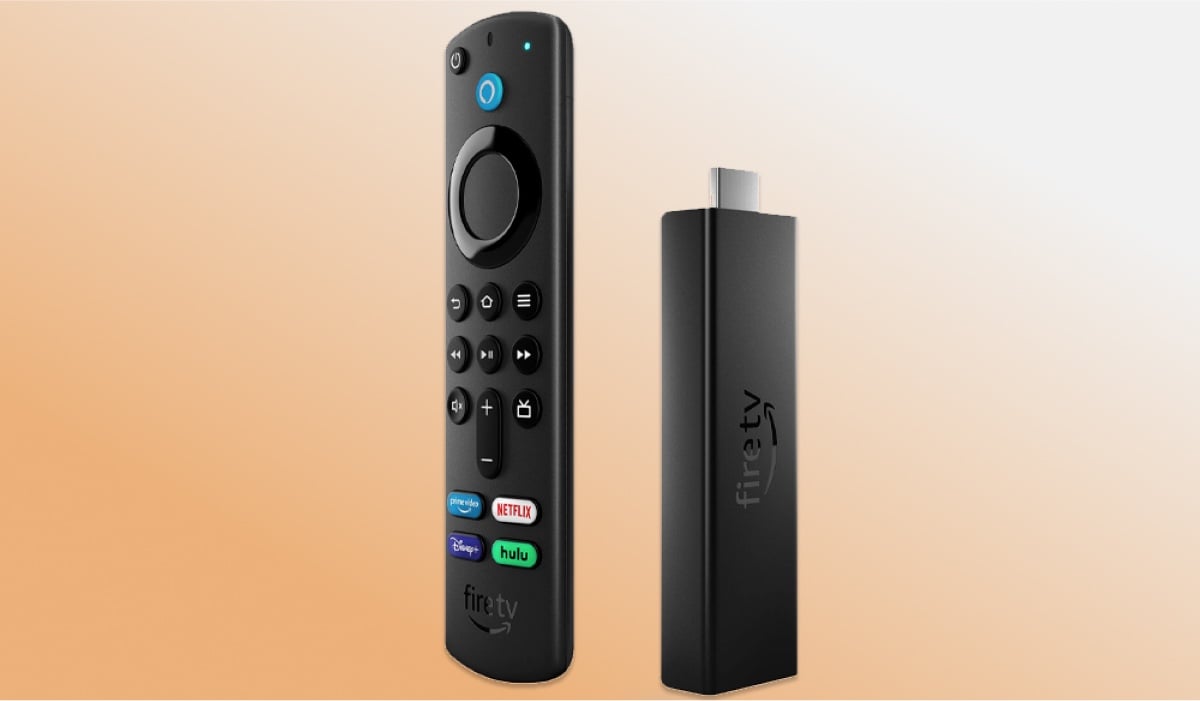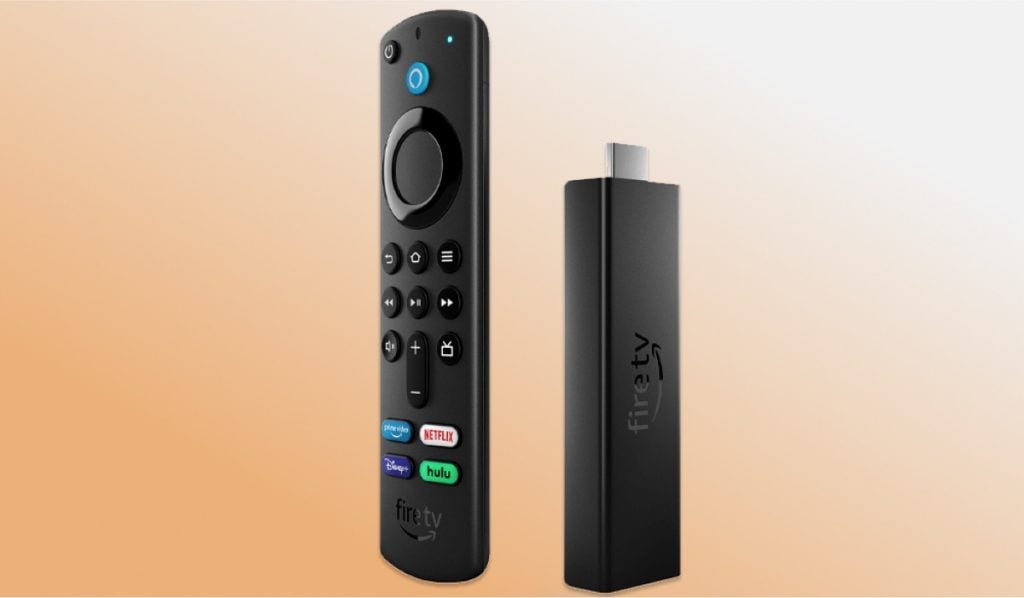 How to Cast Twitch to Amazon Firestick?
Okay, let's say you've got a Macbook and you want to cast Twitch from that Macbook to the Amazon Firestick on your TV. Download AirBeamTV Screen Mirroring Mac App in less than a minute.
First, download our Mac to Firestick mirror app from our website. Pick the Mac app best suited for casting from a laptop to Amazon FireTV.
Once that's downloaded, you'll need to install the PKG file. A smart installer program will guide you through all the necessary steps.
Remember to give the app necessary permissions in your System Preferences.
As soon as that's done, you're ready to cast Twitch from a Mac to Amazon Firestick.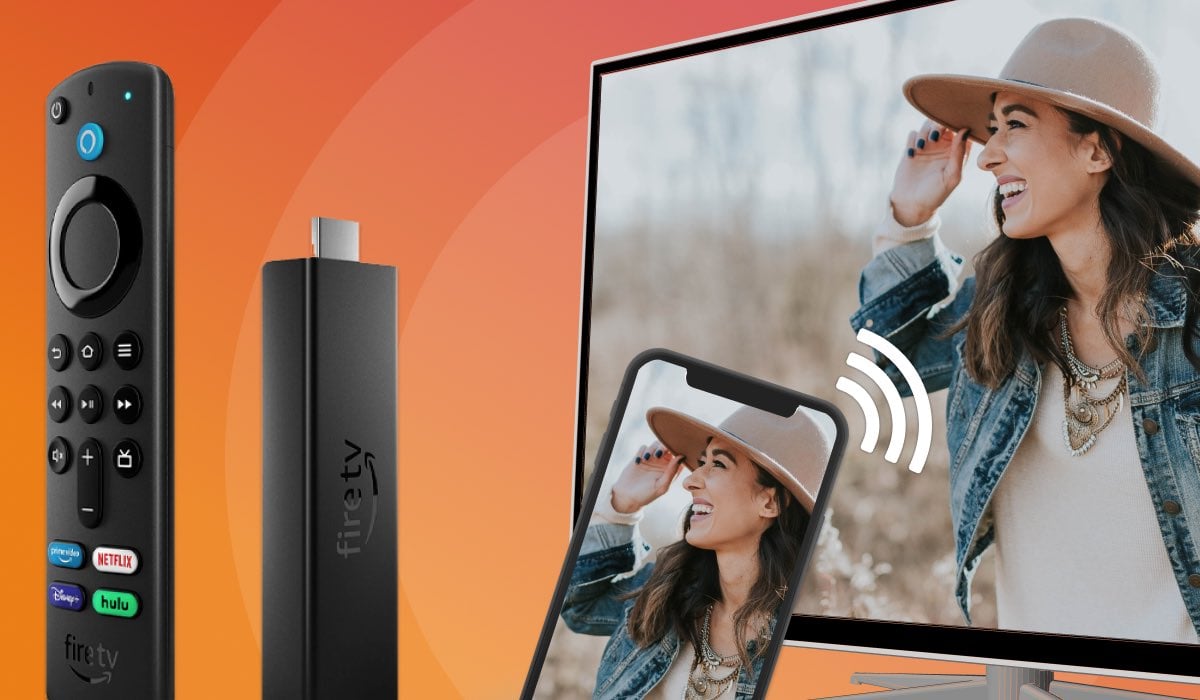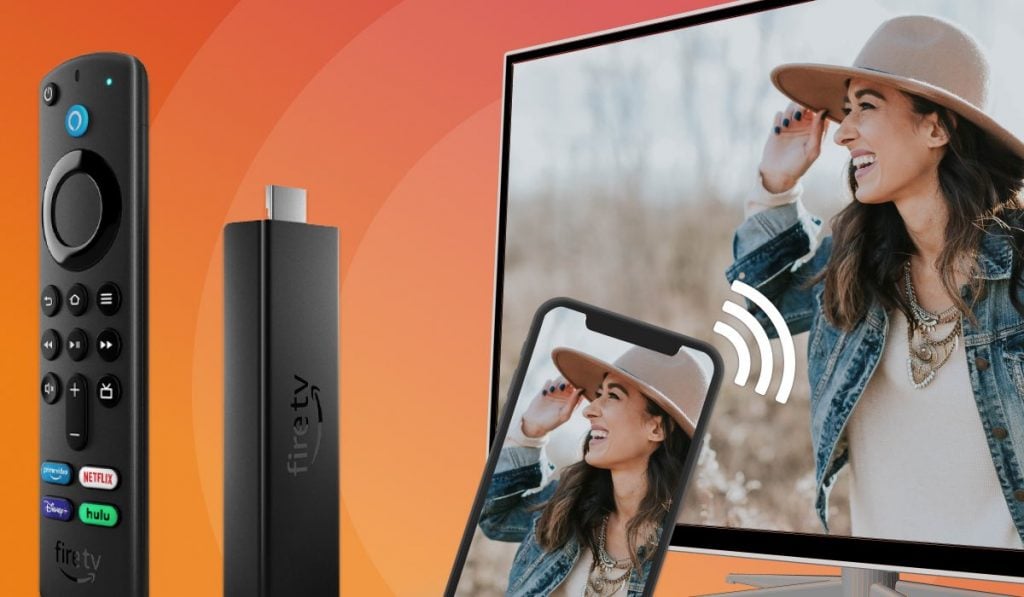 How to Cast Twitch to Roku?
Roku has the advantage of being another Wi-fi supported casting device, similar to Chromecast. Here's how you can easily mirror your Mac or iPhone screen to your Roku.
Step-by-step instruction for casting Twitch to Roku
Download the Screen Mirroring app for Roku on your Mac, iPad, or iPhone.
From the AirBeamTV app, your phone or computer automatically starts looking for a Roku device to connect to.
Select your Roku.
Follow the recommended steps and add the AirBeamTV Channel on Roku as requested.
As soon as you're connected, tap "Start Mirroring."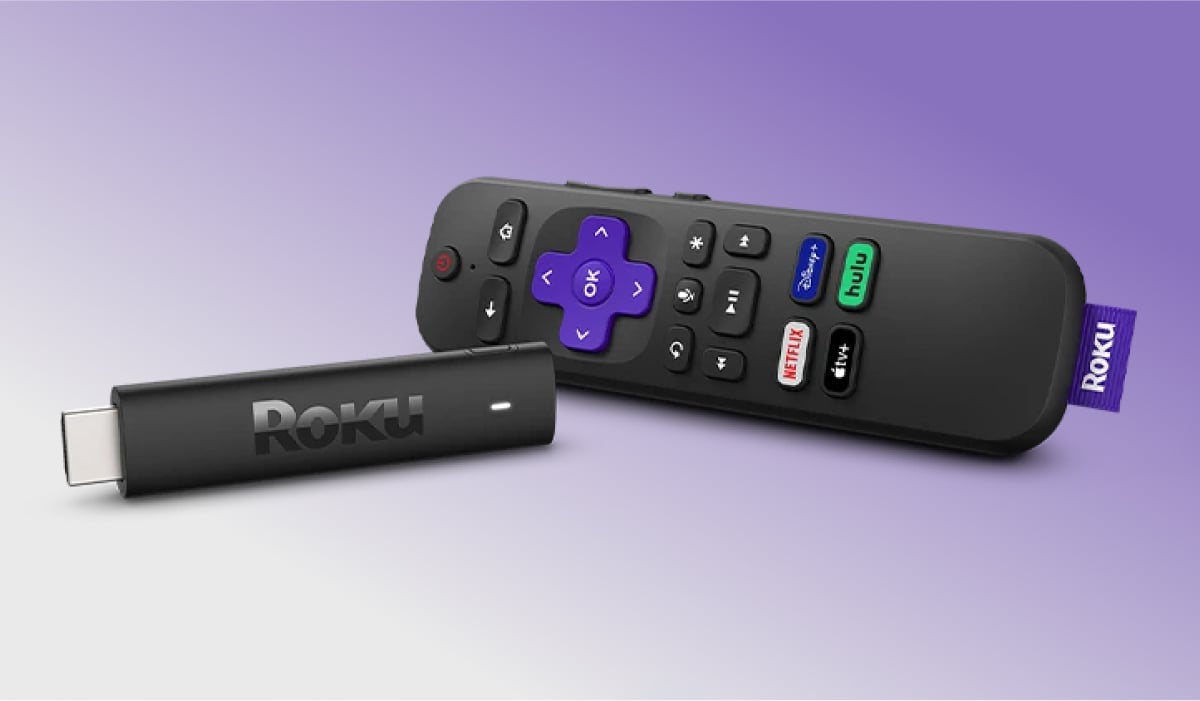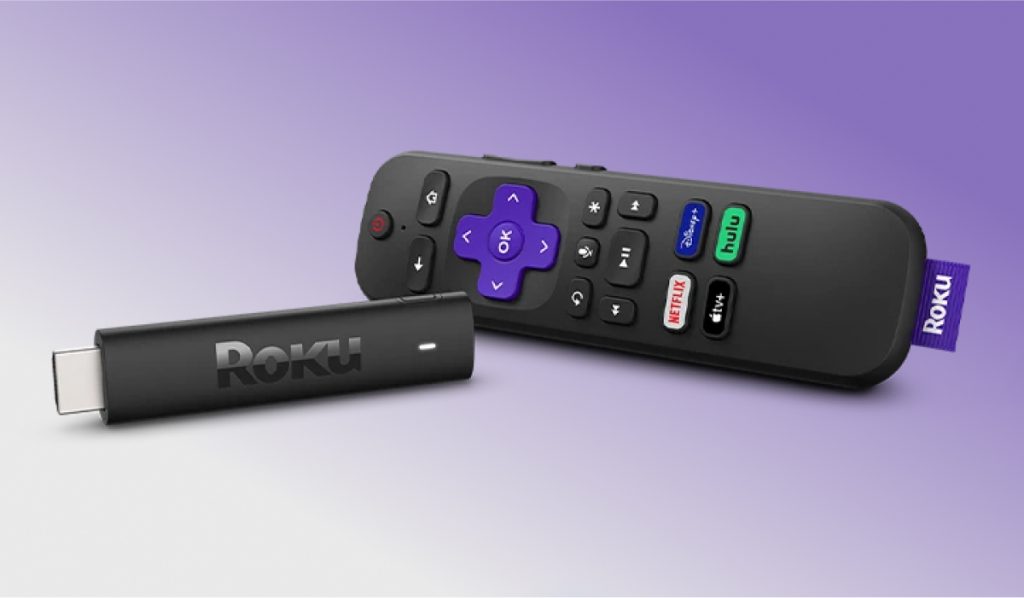 Twitch won't cast to Roku
You may encounter some problems when trying to cast Twitch to Roku. Here are three possible solutions
Your Roku isn't updated
Sometimes the issue is as simple as your Roku needing a little upgrade.
Click the Home button and go to Settings.
There, scroll down to System and choose System Update.
Then, click Check Now and your Roku will search for any available updates.
Your Roku is configured to decline screen mirroring requests
You can fix that with a couple of clicks as well.
Go to Home
Then Settings and Screen Mirroring.
Choose between three options – Prompt, Always Allow and Never Allow. You want to have one of the first two ticked off – otherwise your Roku won't accept any screen mirroring devices.
Pick Prompt if you wish to be asked for approval each time a device connect with your Roku, and Always Allow if you want devices to connect automatically.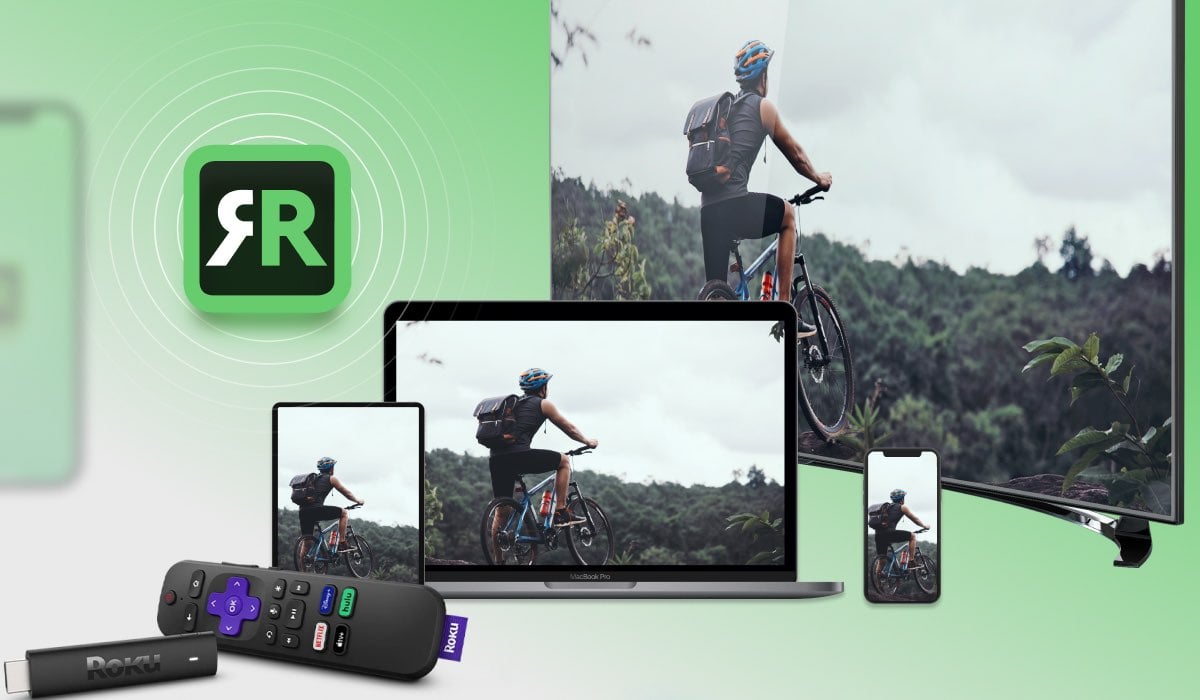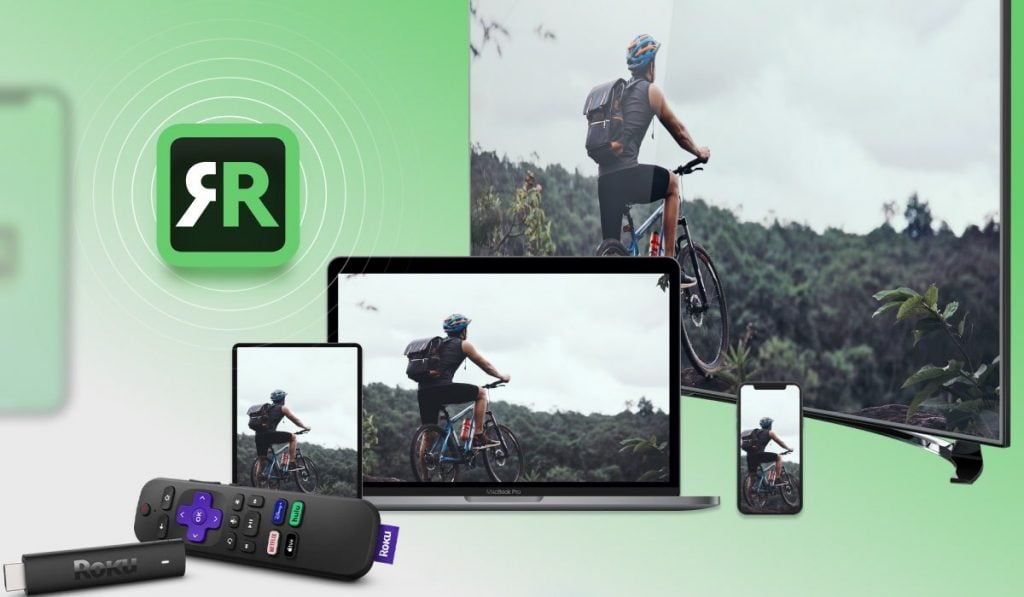 You're using Roku's native app
Roku has its own dedicated app that, among other functionalities, allows for screen mirroring. Wow – you may think – why do I need a third-party app, then? The thing with Roku's own application is that it only allows users to display videos, photos and media saved on their iPhones.
So, you can forget about watching Twitch on your Roku-equipped TV! Well, that's unless you get yourself our AirBeamTV Roku screen mirroring app, of course! With it, you can mirror anything that happens on your iPhone, iPad or MacBook screen!
How to Cast Twitch to Chromecast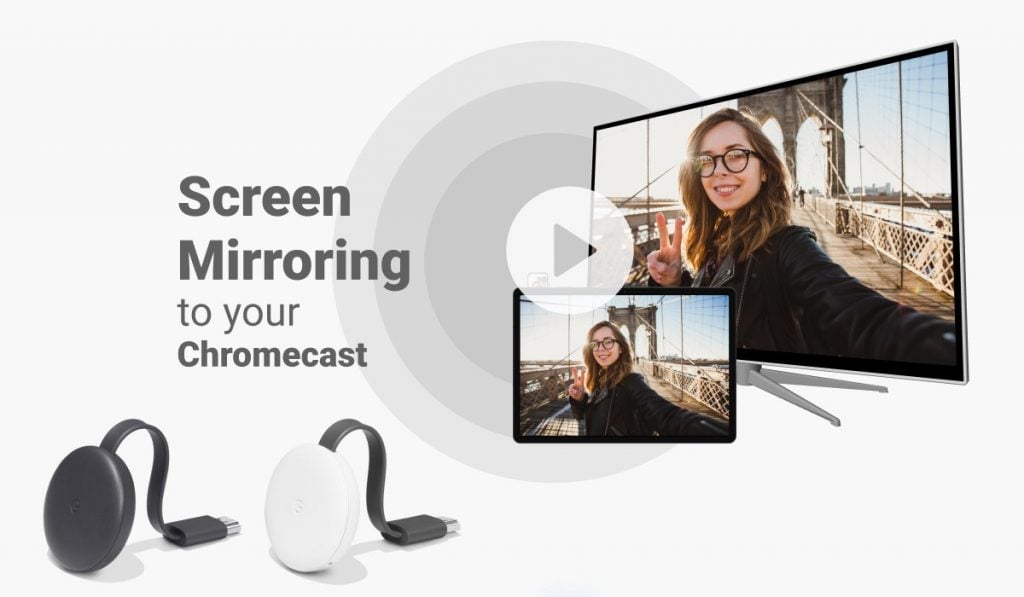 AirBeamTV makes it super easy to cast from Twitch to Chromecast.
Download and open our Chromecast Screen Mirroring app on your iPhone, iPad or Mac.
AirBeamTVs app automatically starts looking for a device to connect to.
Select your Chromecast.
As soon as you're connected, tap "Start Mirroring."
Why Won't Twitch Cast to My TV?
There are a few possible reasons you might have trouble mirroring your screen to the TV with AirBeamTV.
Access Denied on Smart TV
If you first connect your iOS device to your Smart TV, there will be a pop-up on your television screen asking you whether you allow for the connection. You can choose between "Allow" and "Deny".
If you accidentally hit "Deny" on your Samsung TV while connecting your iPhone, iPad, or Mac, you can fix it the following way:
How To Fix On Samsung Smart TV
E, F, and H Models (from 2012 to 2014)
Go to Network > Allshare Settings > Content Sharing.
Find the device you tried to connect. It should say "Denied" next to it.
Select the "Denied" device and change it to "Allow".
Start the mirroring again from your iPhone, iPad, or Mac.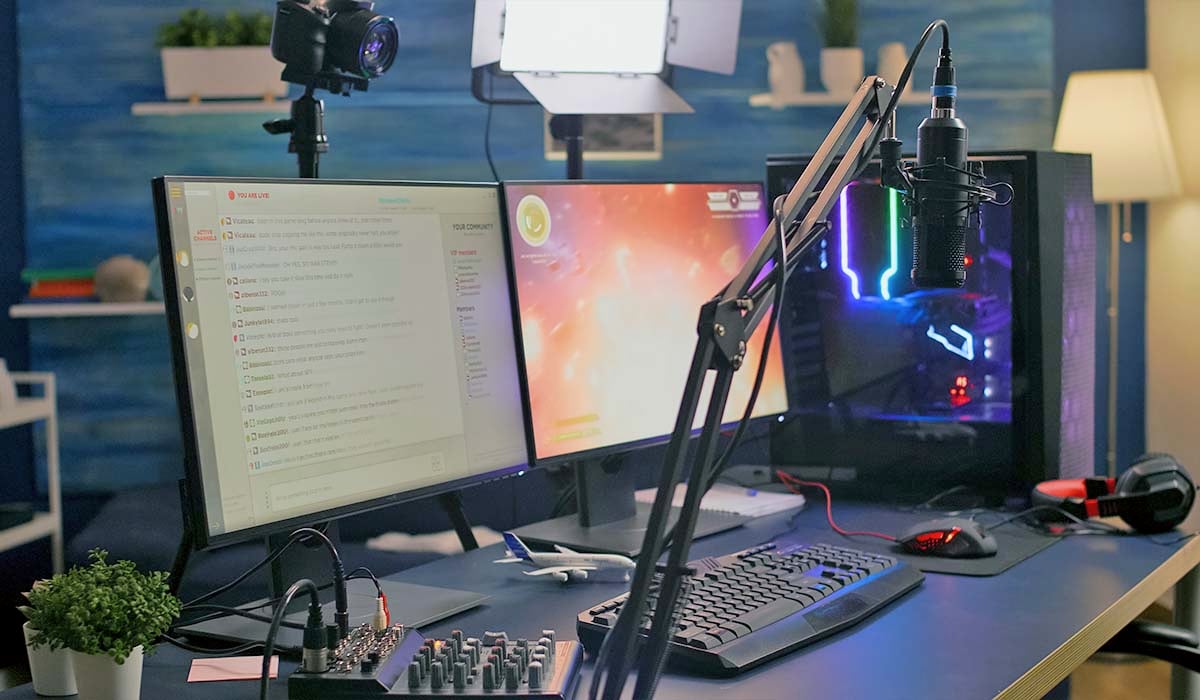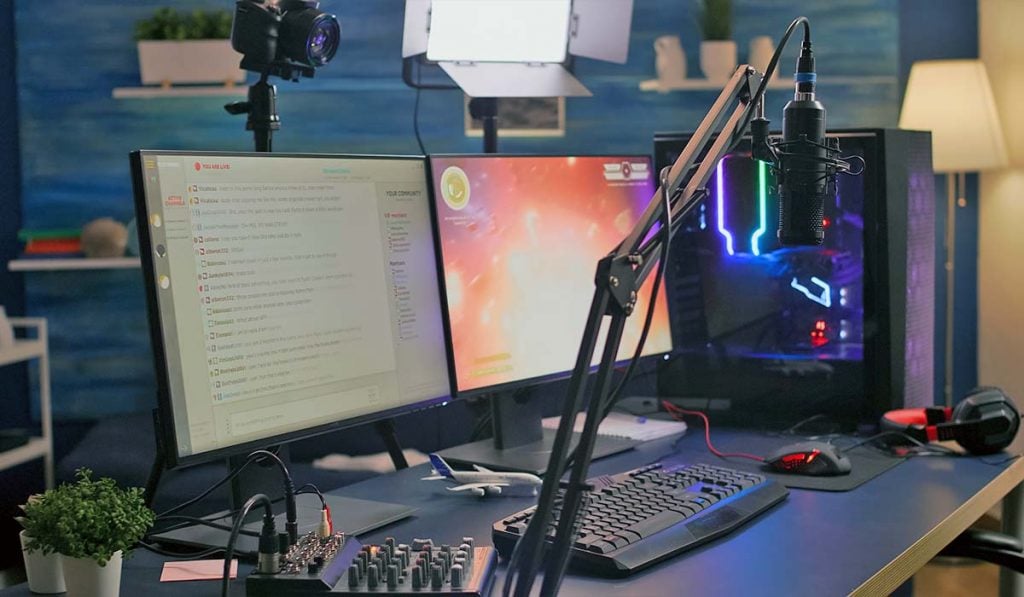 J and K Models (from 2015 to 2016)
Same instructions as above, but the menu titles are: Network > Multimedia Device Manager. From there you should be able to see your "Denied" devices.
M, N, R Models, and QLED (from 2017)
On your Samsung TV, go to General > External Device Manager > Device Connection Manager > Device List
From Device List, select "Edit" and select "All"
Make sure the list of devices is cleared before starting the mirroring again from your iPhone, iPad, or Mac
AirBeamTV Mirror Receiver App
Before you establish your very first screen mirroring connection, you might have to install an AirBeamTV Mirror Receiver App on your Smart TV. This will allow your big screen to display the contents of your small screen.
How to install?
Go to the AirBeamTV Mirror app for your TV brand.
Establish connection with your chosen Smart TV.
Once you click 'Start Mirroring', you'll get a pop-up asking you to install the Mirror Receiver App on your TV.
This should automatically trigger a reaction from your Smart TV; asking you for permission to install the app.
Approve.
Once it's done, start screen mirroring!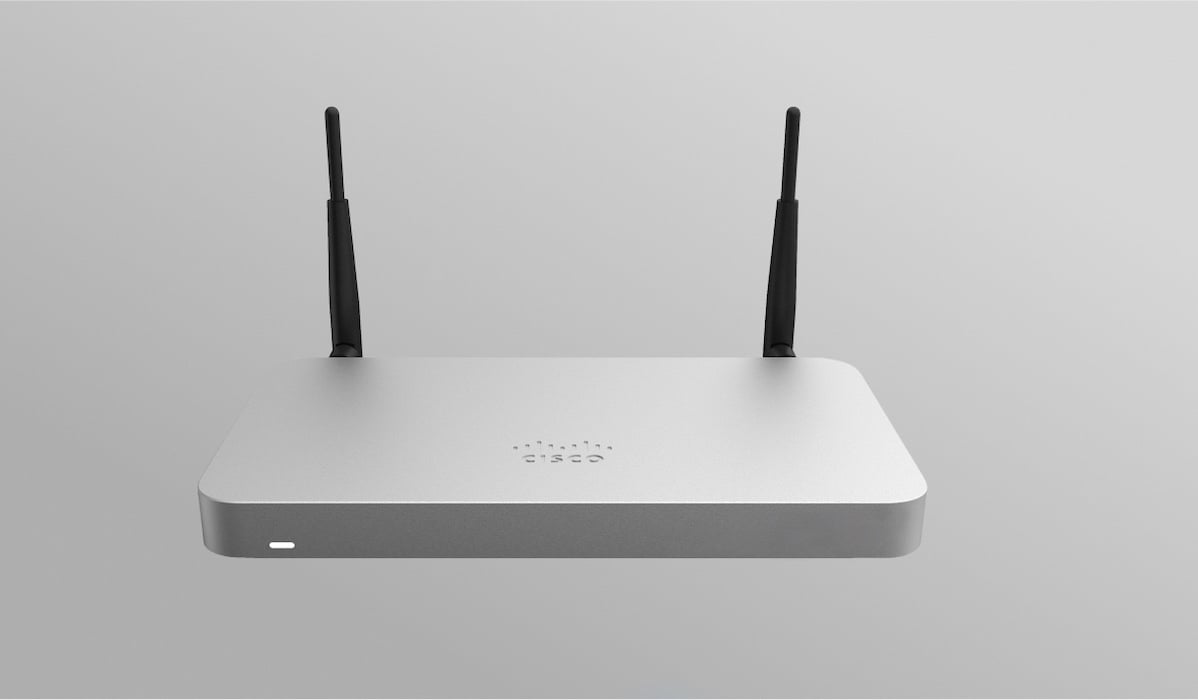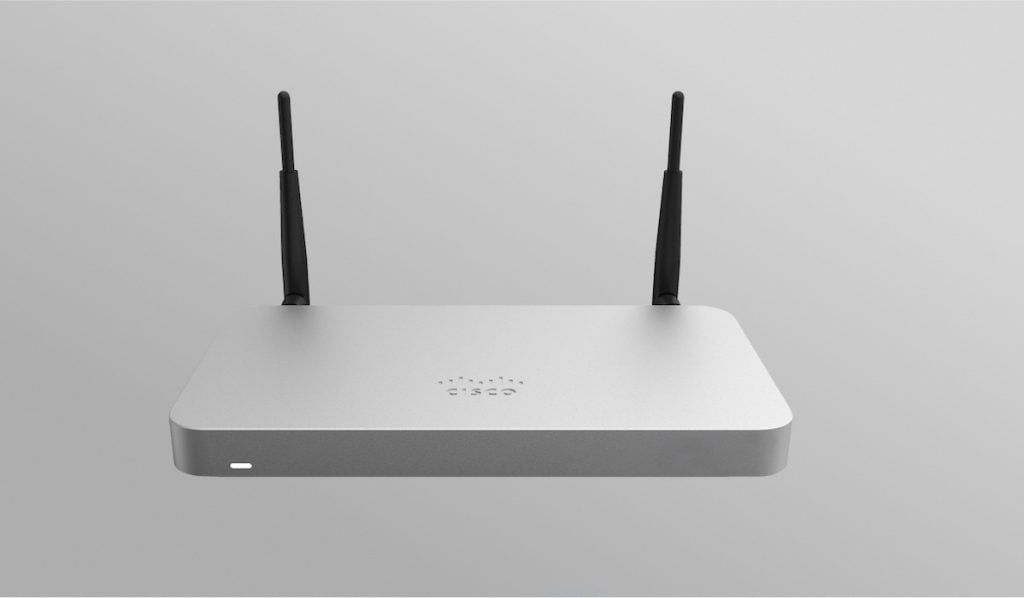 Other Common Casting Issues
Here are some other common hiccups we've noticed can happen based on which phone, computer, or TV you use:
If you're using an iPhone or iPad with iOS 14, go to Settings, select the Wi-fi your device is connected to, and make sure "Private Address" is turned off
On Mac, make sure McAfee (or another third-party Intel Security software) is disabled to allow your TV casting device to communicate with your Mac
If you use a Samsung TV, make sure "Access Notification" is turned off; go to Settings > General > External Device Manager > Device Connection Manager > Access Notification
If you have a Sony TV with Android OS, do a full power cycle reboot of the TV by shutting it down, unplugging it from the wall, waiting 5 minutes, and turning it on again
If your LG TV is not detected, go to the Network menu on your TV and make sure "LG Connect Apps" (or "DLNA DMR" on older models) is always turned on
Router Requirements
Disable Access Point/Client isolation on your route.
Disable Wireless Isolation on your router.
Disable IGMP Proxy on your router.
Disable any Virtual Private Networks (VPN) or proxy servers, on your router and your computer.
Enable UPnP or Multicast on your router.
Enable IGMP on your router.
Finally, do make sure that both the sending (in this case your iPhone, iPad or Mac) and receiving device (your Smart TV) are connected to the same wireless network! Otherwise, screen mirroring won't be able to go through.
Frequently Asked Questions
For even more detailed troubleshooting, visit the FAQ Page of AirBeamTV.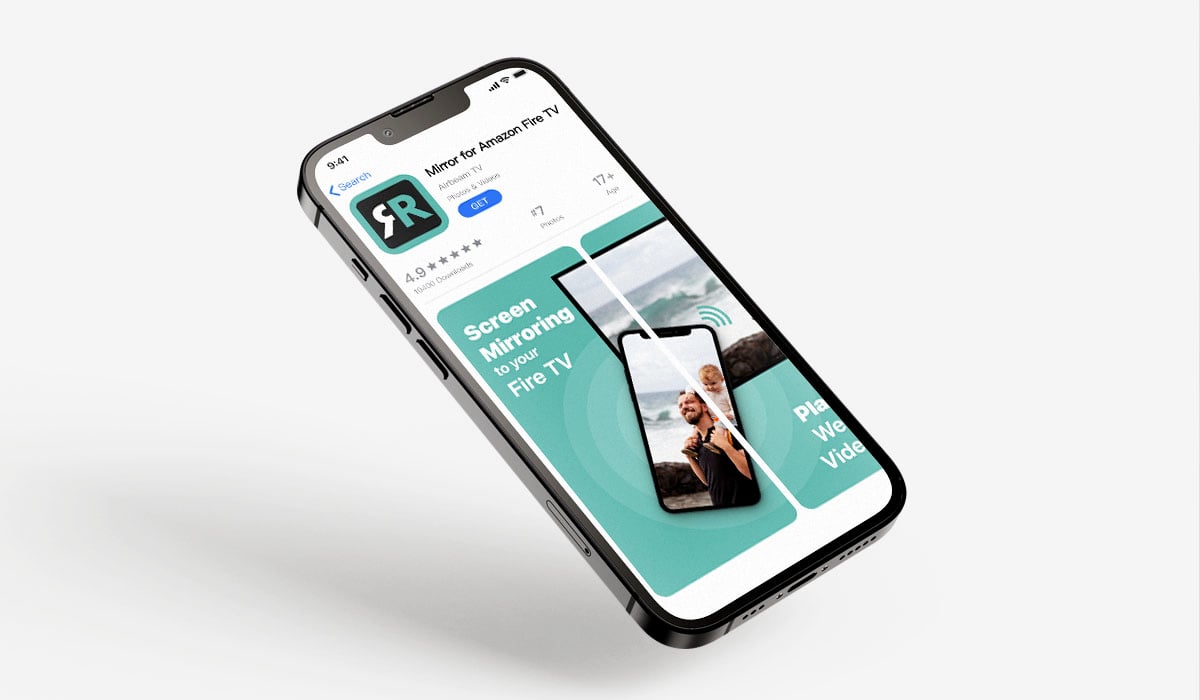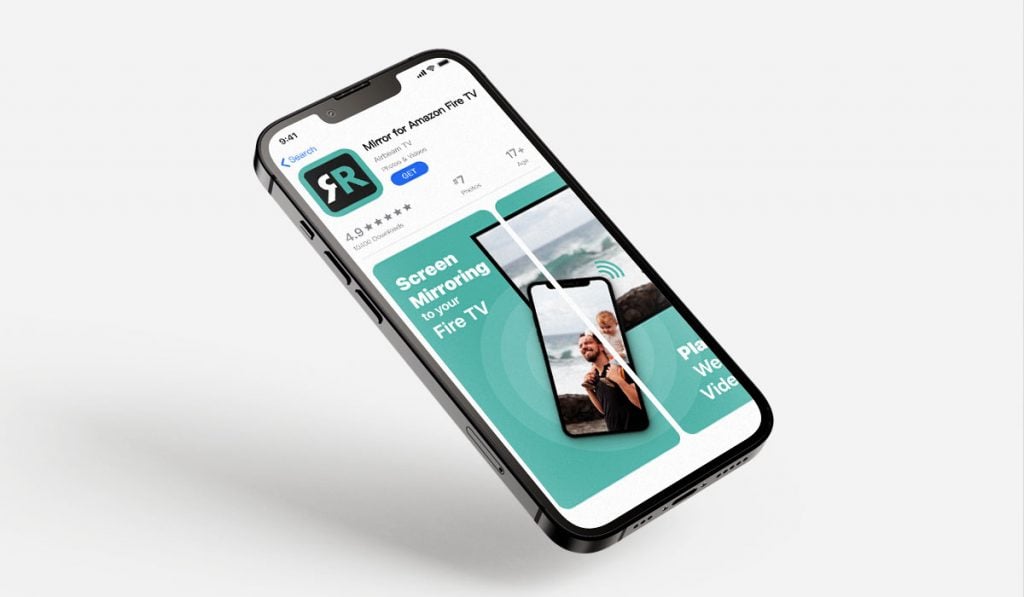 Streamer Breaks Twitch Records
The Spanish streamer Ibai Llanos Garatea has broken a Twitch record. More than 3.3 million people watched his stream simultaneously last weekend. That is the largest number ever, reports the social media platform. Garatea easily broke the previous record. That was in the name of Spanish streamer David Martínez, who then attracted 2.5 million viewers at the same time. Martínez is also known as 'The Grefg'.
Improve Home Entertainment
Now that you know how to cast Twitch to TV, why stop there? You can use AirBeamTV to cast your iPhone, iPad, or Mac screen to any TV or Windows monitor in your house. You can even cast Instagram to TV for live cooking shows, healthy fitness workouts or just amusing entertainment.
So what are you waiting for?
ALSO DISCOVER:
8 Things To Consider When Buying A Smart TV
How To Watch Facebook Live On TV