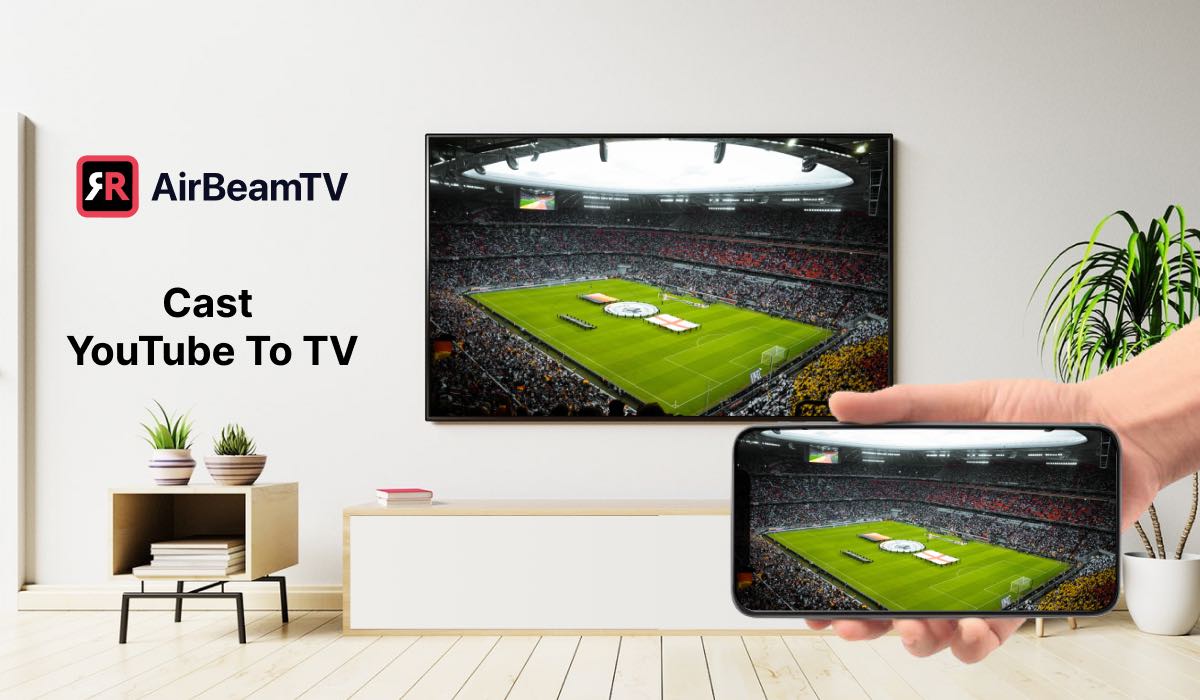 Whether you want to watch your favorite music videos, catch the latest upload from top influencers or check out Xbox gameplay, YouTube has tons of entertaining content available to stream. But why settle for watching YouTube on the small screen? Find out how to cast YouTube to TV to enjoy all your favourite videos on the big screen in high definition.
You can connect your phone or tablet to your television using a cable, like an HDMI cord or Plug and Play (PnP). But you'll need a cable long enough to reach your device from the TV. Otherwise, you'll have to keep getting up or sit by your phone to change the video.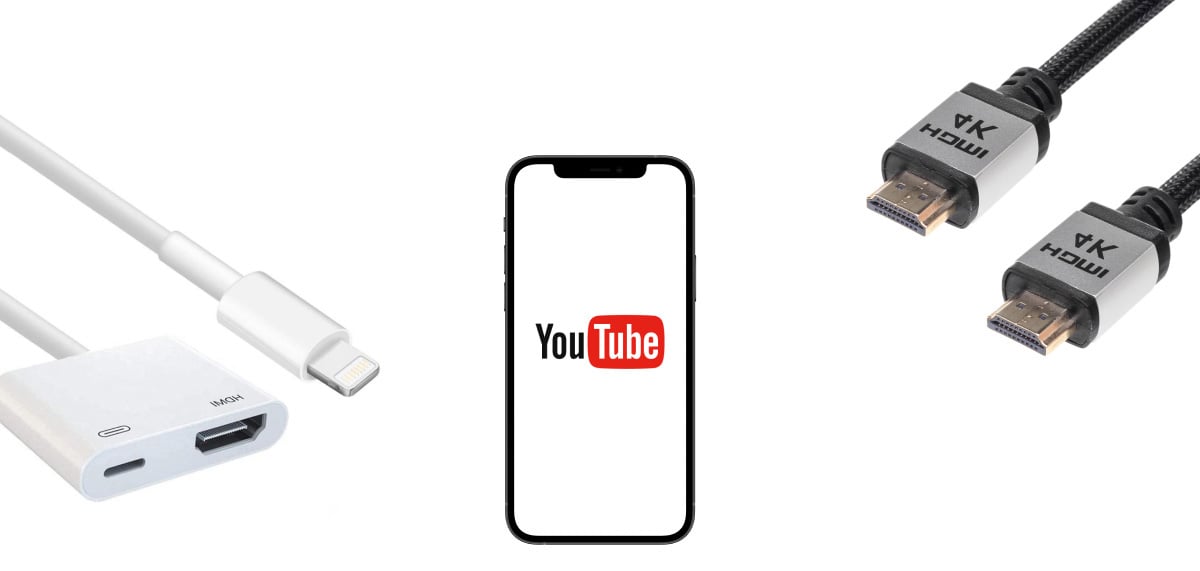 Cast Youtube Wirelessly
Couch potatoes who would rather sit back and enjoy should go for wireless apps instead. Skip the clutter of dealing with cables. Streaming apps like AirBeamTV play YouTube videos to your TV wirelessly from your phone or tablet.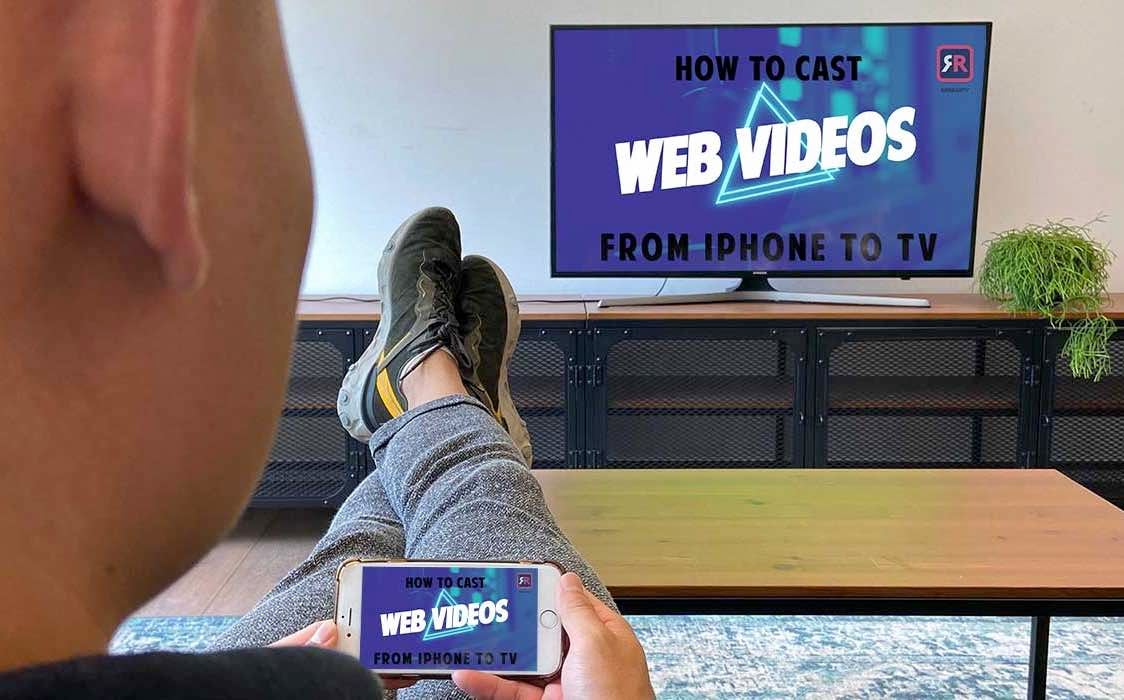 Click "Start Mirroring".
Open YouTube on your phone.
Then watch videos on the big screen.
You can find convenient, affordable ways to watch the best YouTube videos on your TV. Keep reading to find out how to cast YouTube from your iPhone or iPad in a few simple steps.
AirBeamTV App To Watch YouTube From Phone on TV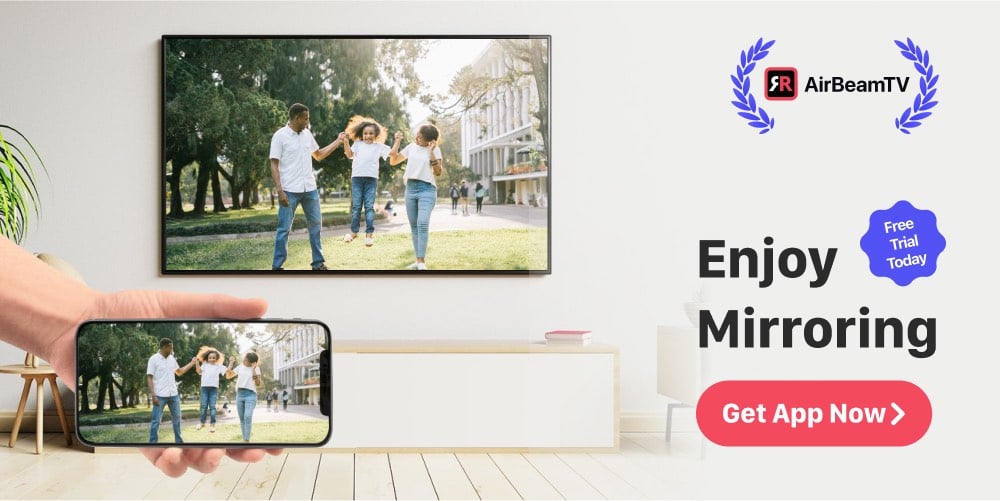 What's the point in huddling together over your phone to try and watch YouTube videos with friends? You can easily figure out how to cast YouTube from your phone so everyone can watch from the big screen.
If you have an iPhone, you can connect YouTube to your TV using the AirPlay app. Keep in mind: you'll need an Apple TV box, which can cost $150 and up.
iOS users no longer need to own an Apple TV to figure out how to cast YouTube. If you'd rather skip the expensive hardware, you can use screen mirroring apps. With AirBeamTV, you can display the screen of your Mac, iPhone or iPad on TV without the hassle of setting up a cable or other hardware. You can download the app online without leaving your house. Plus, setting up AirBeamTV only takes a few simple steps.
How To Connect YouTube To TV From iPhone
You can choose from a number of different options to watch all your favorite videos on the big screen instantly, including wireless options with no hardware required.
AirPlay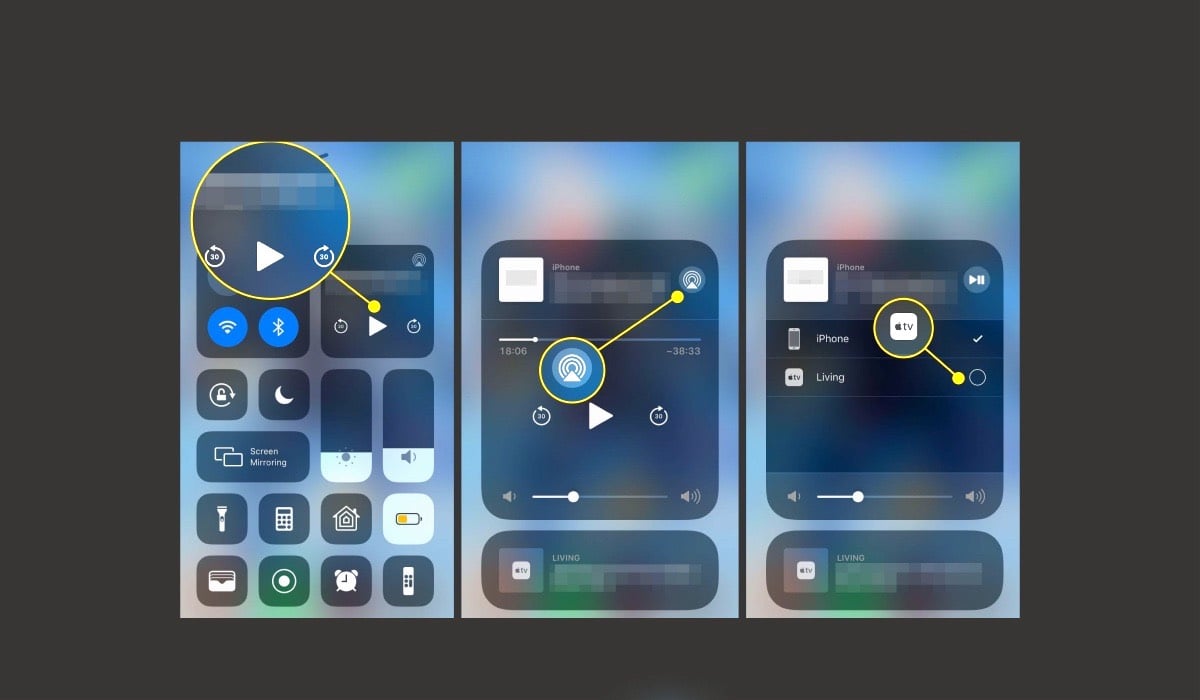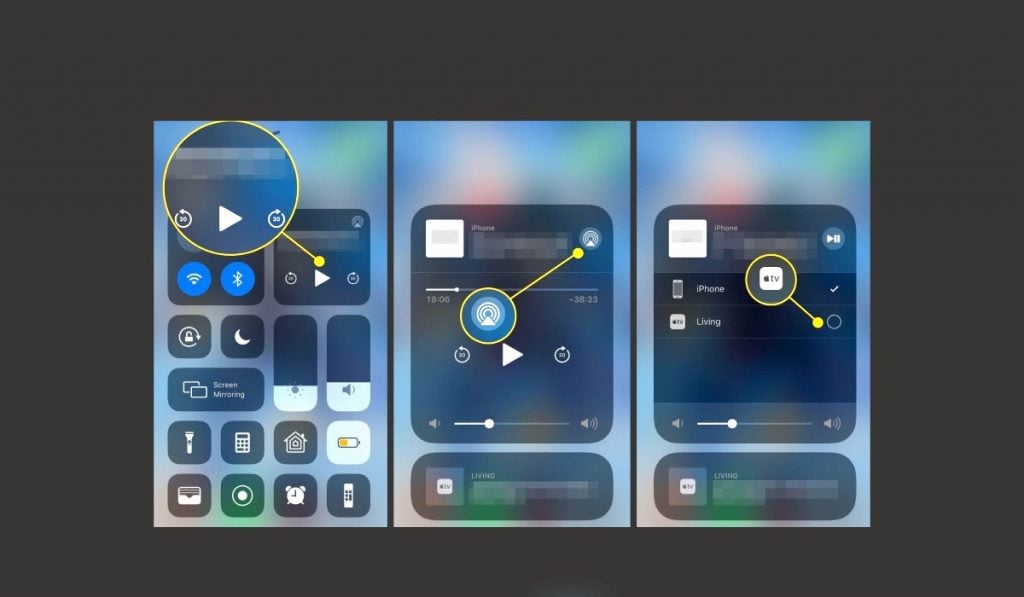 If you have an iPhone, you can use AirPlay to cast YouTube. To do so, you'll need an Apple TV set, although some TV brands offer integrated AirPlay solutions for certain models. Then you can mirror your phone screen to the TV with the following steps:
Connect the Apple TV to the same wireless network as your phone.
Access the YouTube app from your iPhone. Swipe up from the bottom to open your phone's control center.
Tap "AirPlay Mirroring". Then choose your TV from the dropdown menu.
Disadvantage
Unfortunately, this is an expensive way to watch YouTube on TV via your phone or tablet. This hardware costs at least $150. Another drawback is that it involves at least two clunky cables. You would rather not have these ugly and unsafe cables in your house. It is much more pleasant to create a "smart-home", without unnecessary cables.
Screen mirroring apps are cheaper solutions. This saves you a lot of money compared to an Apple TV. And an added benefit: These apps require no cables.
HDMI Cord
You can also connect your iPhone by using an adapter cable that matches the input on your television set. To do this, you'll need an HDMI that connects from the TV. Additionally, you'll need an adapter, such as the Lightning to Digital AV Adapter from Apple, that connects the HDMI cord to your phone. You can also find third-party versions on the adapter. Keep in mind that some streaming services will not display videos using this method.
AirBeamTV Screen Mirroring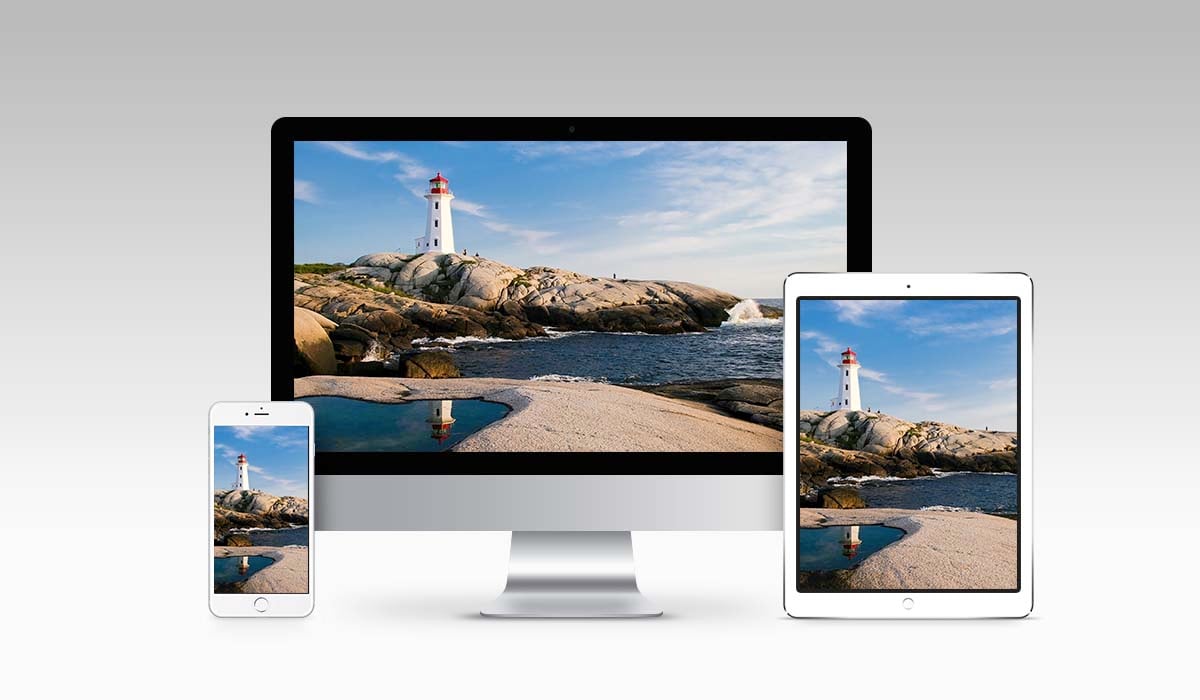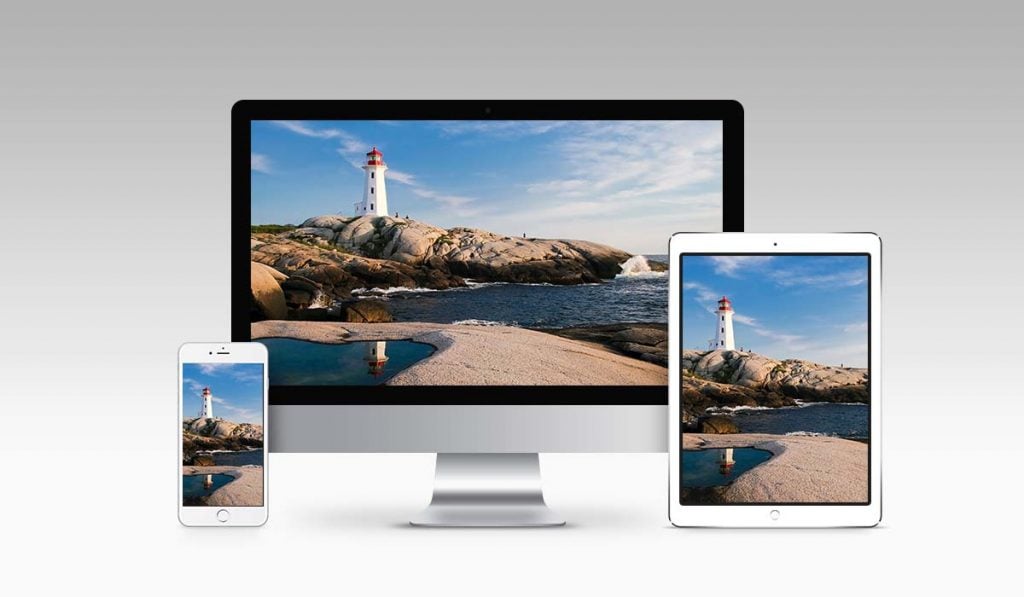 If you'd rather not purchase additional hardware, the AirBeamTV screen mirroring app will connect YouTube to TV from iPhone without an Apple TV box. You can get started in just 3 simple steps:
Step 1: Select Your TV
Simply download the app. Then launch the Mirror app on your phone. Your device will automatically look for your TV on your local network. Select the name of the TV you wish to use.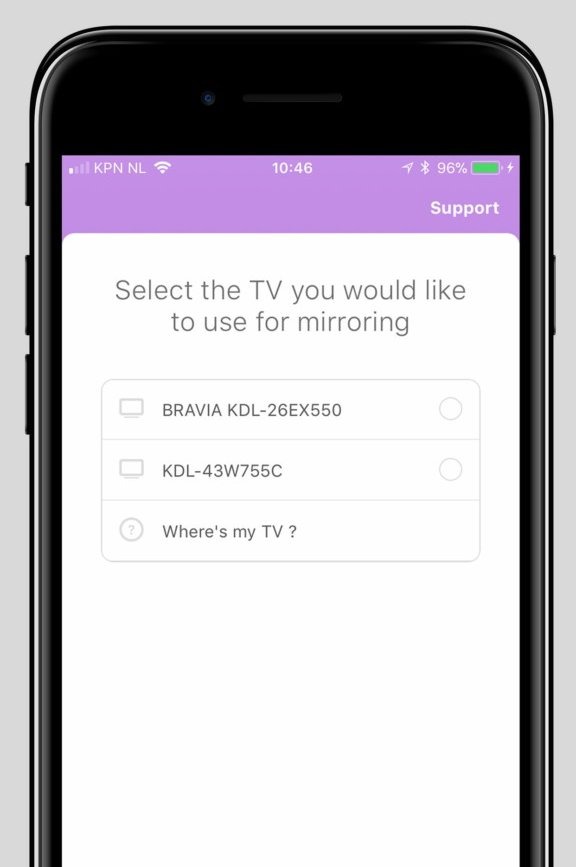 Step 2: Start Mirroring
Open YouTube on your phone or tablet. Click "Start Mirroring". AirBeamTV will instantly "beam" YouTube from your phone to your television screen, cable-free.
Step 3: Watch All Your Favorite YouTube Videos
YouTube videos will appear on your TV screen. Enjoy!
Can You Cast YouTube TV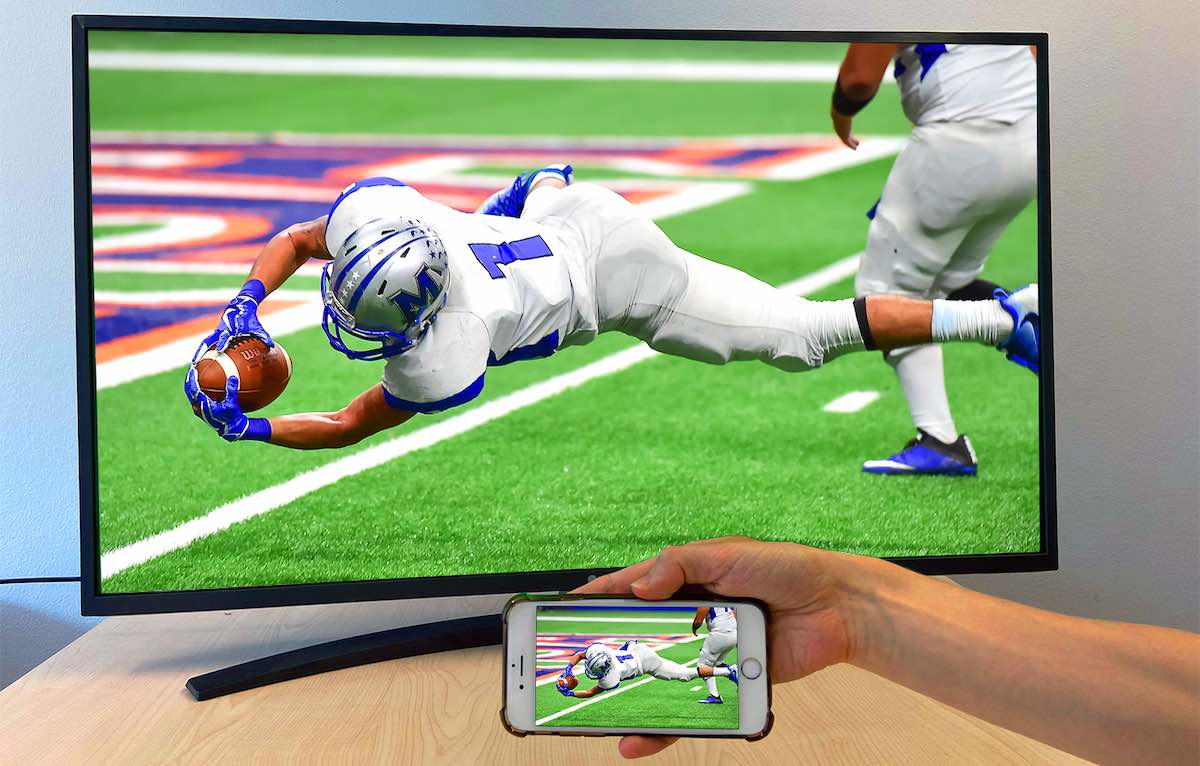 You can use the Casting button to watch YouTube on your screen from any device. First, you'll need to sign up for a YouTube TV account and set up Chromecast, if you haven't already. Before casting, make sure to connect your phone and TV on the same Wi-Fi network at Chromecast.
Then take the following steps:
Open the YouTubeTV app from your mobile device.
Tap the "Cast" button on the home screen on the upper right menu.
Choose the TV you wish to watch.
Tap the Play button and enjoy!
Not all TVs support Chromecast. In that case, you can rely on apps to view YouTube TV on the big screen. Download AirBeamTV screen mirroring to cast YouTube TV from your iPhone, iPad, Mac, and MacBook without Chromecast.
If you don't have a YouTube TV account, you can still watch the free version of YouTube. Open the YouTube app. Tap "Cast" at the top of the app Home screen. Choose your TV that you wish to use. Choose a video. Then tap "Play".
Conclusion
Long gone are the days of viewing YouTube from a tiny phone screen. Upgrade your YouTube experience by watching all your favorite videos on TV. With screen mirroring apps, like AirBeamTV, you can sit back comfortably while enjoying YouTubeTV and videos from your television screen.