Best Method To Watch Movies From Phone To TV Without HDMI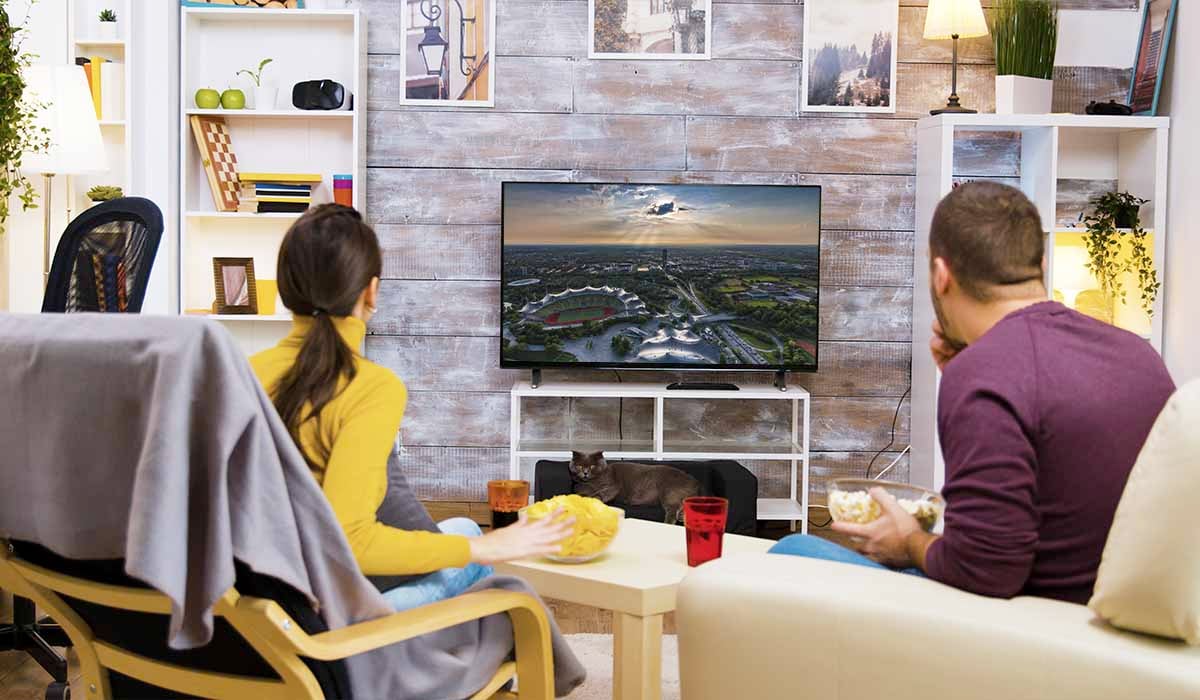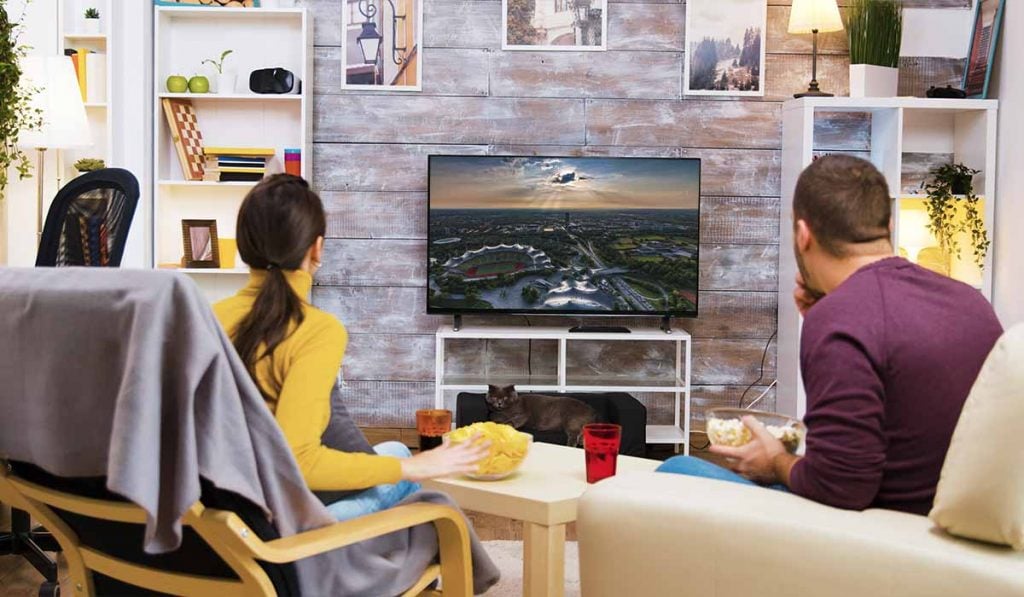 Watching movies and TV shows on your phone is great, but it's not the same as watching them on a big screen. Plus, using those old-fashioned HDMI cables to connect your phone to your TV can be dangerous. According to the Consumer Product Safety Commission, around 4,000 people are injured by cords and plugs each year. That's why we created AirBeamTV – screen mirroring apps that lets you watch movies and TV shows from your phone on your TV without any cables.
AirBeamTV is the perfect solution for anyone who wants to watch their favorite movies and TV shows on a bigger screen. With our free trial, you can try out our app without any risk. It doesn't matter which TV brand you have. We have screen mirroring applications for Samsung, Sony, LG, Panasonic and all media streamers like Chromecast, Fire TV Stick or Roku.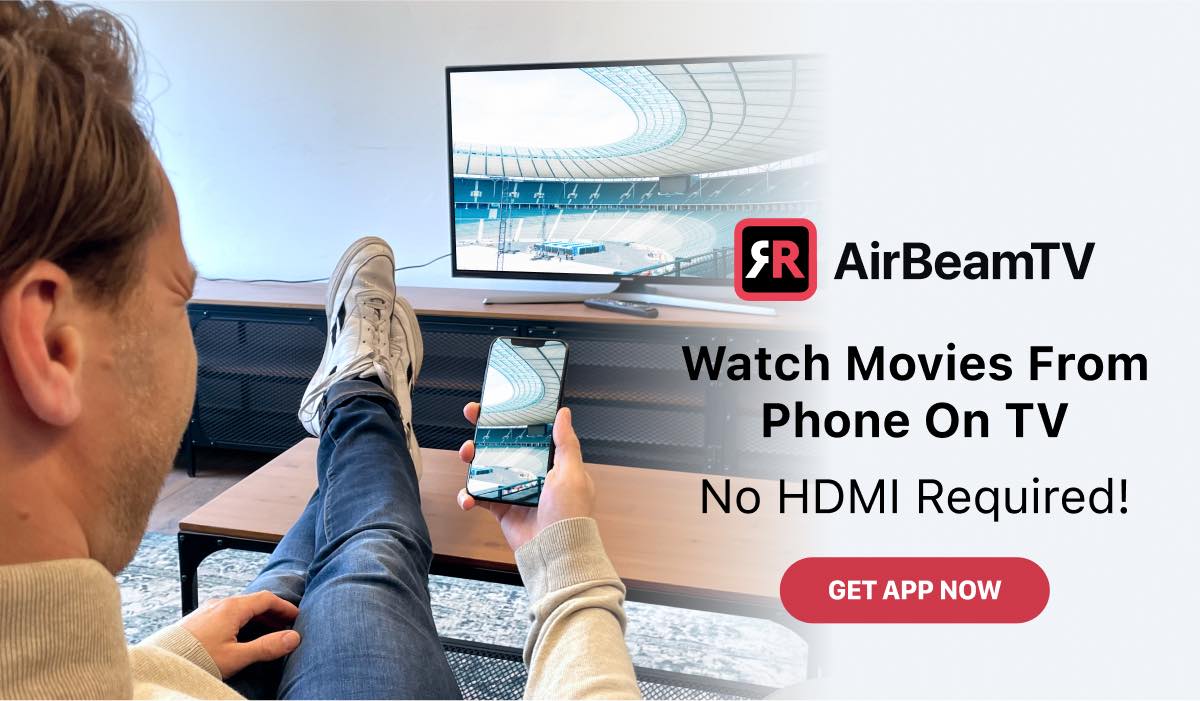 In this article, you'll learn how to watch movies from any phone to TV with HDMI adapters by following a few simple steps.
Watching movies from your phone on your TV without an HDMI cable is possible thanks to screen mirroring apps. These apps allow you to wirelessly cast or stream the content from your phone to your TV, creating a seamless viewing experience. In this article, we'll show you how to watch movies from your phone to your TV without HDMI using screen mirroring apps, such as AirBeamTV, on both iPhone and Android devices.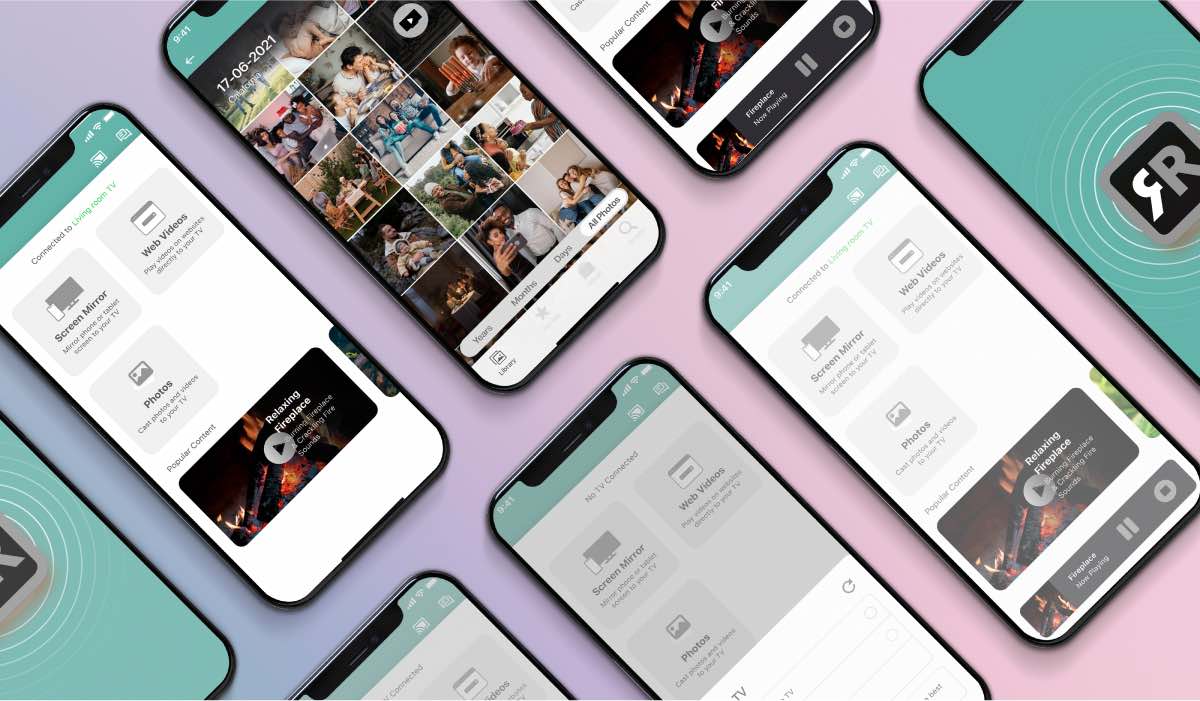 Wireless Technique
First, let's take a look at what screen mirroring is and how it works. Screen mirroring is a technique that allows you to display the content on your phone's screen on another device, such as a TV. This is done wirelessly, using a technology called "casting" or "streaming."
Casting and streaming work by creating a wireless connection between your phone and your TV. This connection allows the content on your phone's screen to be displayed on your TV in real-time. There are several different ways to create this wireless connection, depending on the type of devices that you're using.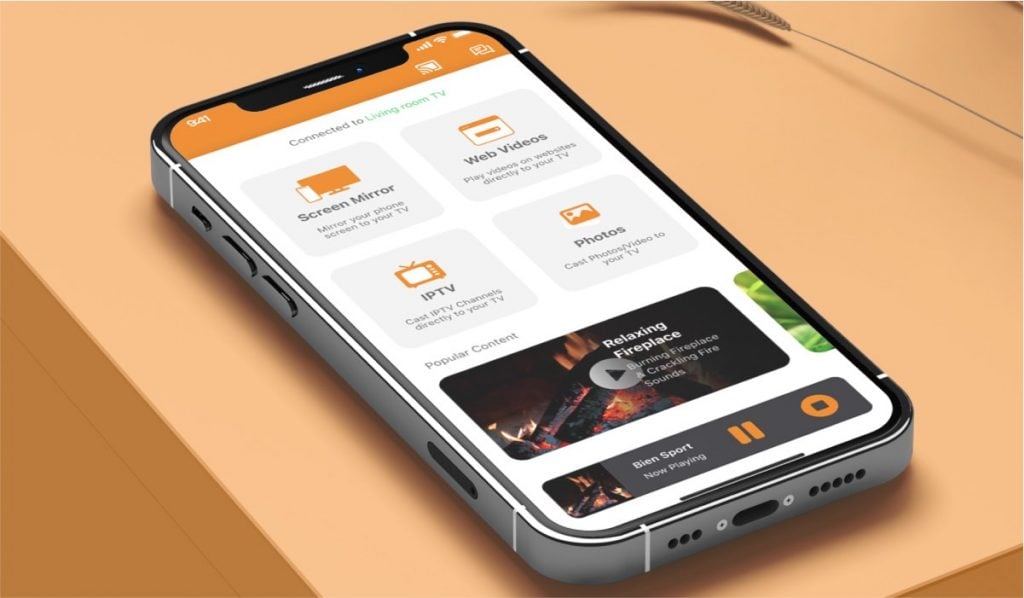 For iPhone and iPad
For iPhone and iPad users; all our screen mirroring apps work on every iPhone and iPad. Just download the application for your TV brand in the App Store and give it a try. Once connected, you can "cast" the content on your phone's screen to your TV, and watch movies from your phone on your TV without HDMI.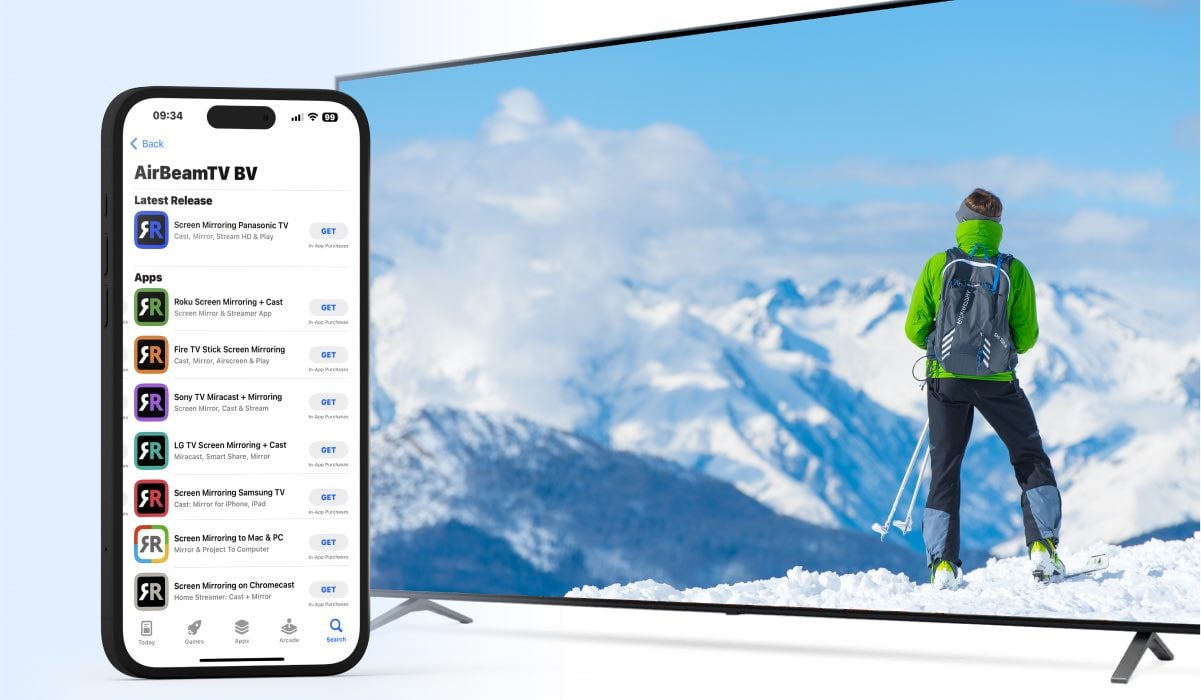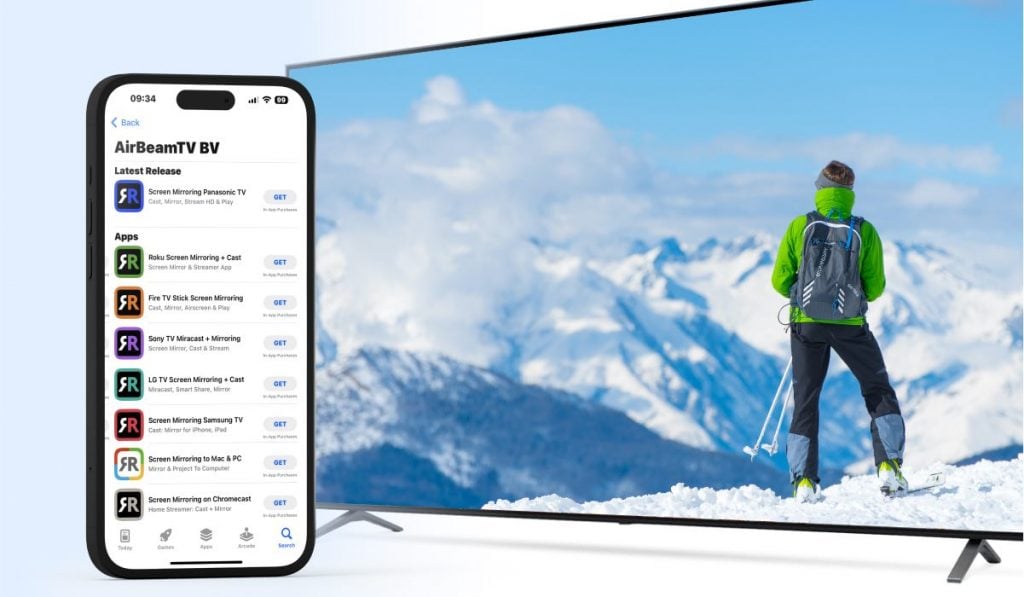 Android Phones and Tablets
Android users also have several options for screen mirroring. The most common method is to use a "casting" app, such as AirBeamTV. Our apps allow you to wirelessly connect your phone to any popular TV. Once connected, you can "cast" the content on your phone's screen to your TV, and watch movies from your phone on your TV without HDMI. We offer revolutionary applications to mirror Android to TV. Any TV-brand really. Whether you wish to cast Android to Panasonic TV, Samsung, LG, Sony, Hisense or any other TV-brand – we got you covered.
MacBook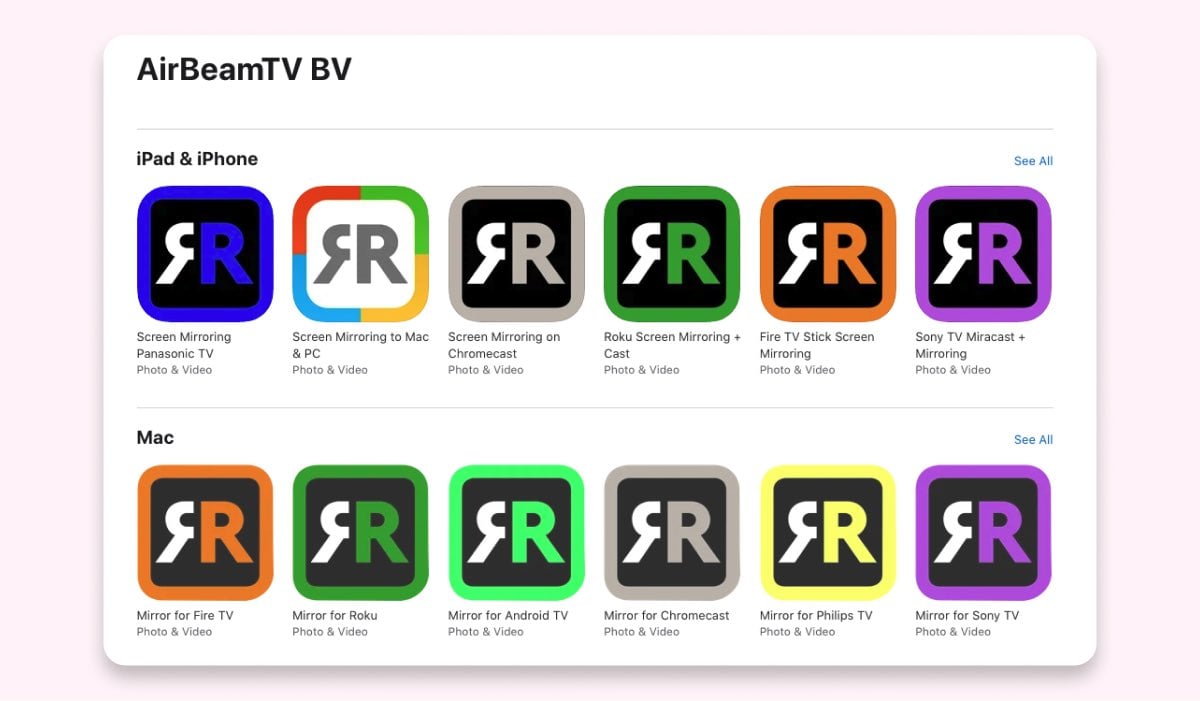 Are you a MacBook user? Want to enjoy movies, videos, photos and TV series on your large TV screen? You can cast your Mac screen to any Smart TV with the AirBeamTV mirroring app.
Here's how to mirror your MacBook to any Smart TV:
Download the app from the Mac App Store.
Install the app.
Launch it from the Launchpad.
Turn it on in the Control Panel.
Connect the app to your TV.
Click 'Start Mirroring'.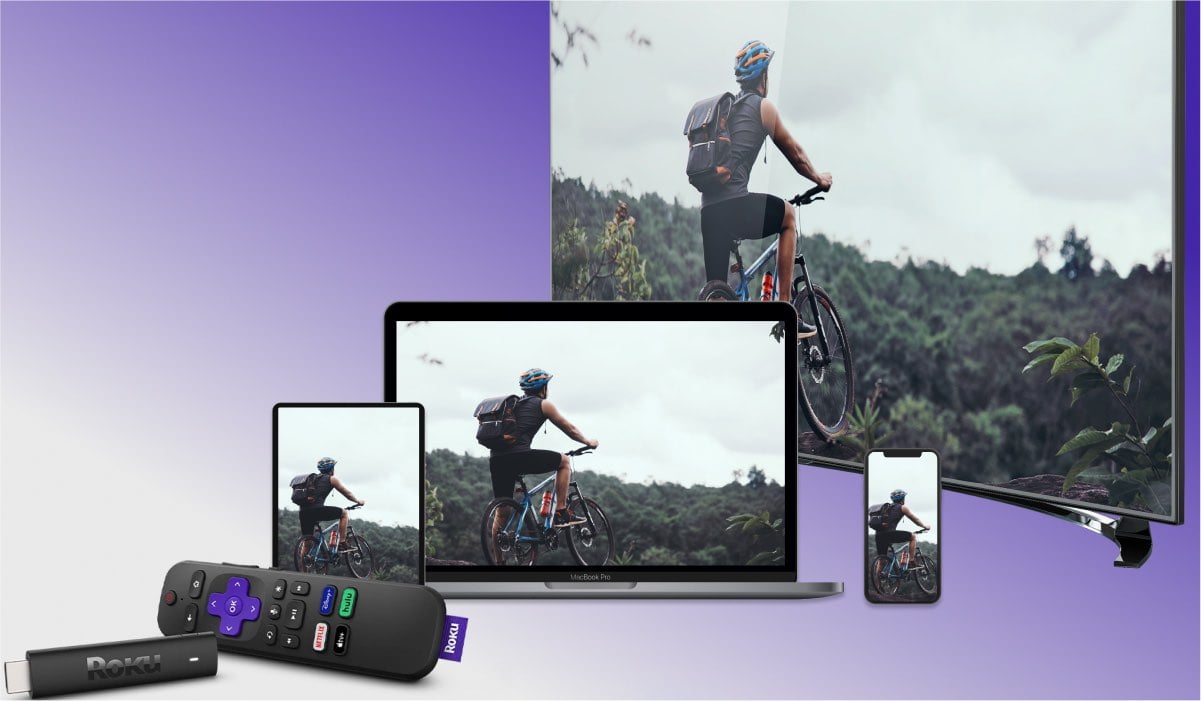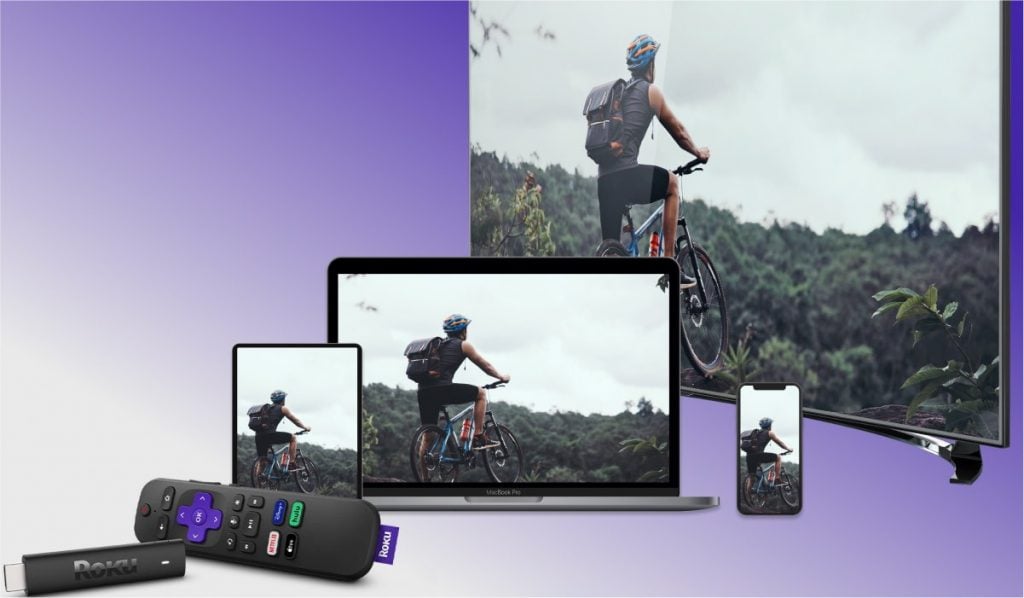 How To Watch Movies From Phone To TV With Screen Mirroring Apps?
Now that you know how screen mirroring works, let's take a look at how to set it up and use it to watch movies from your phone on your TV without HDMI.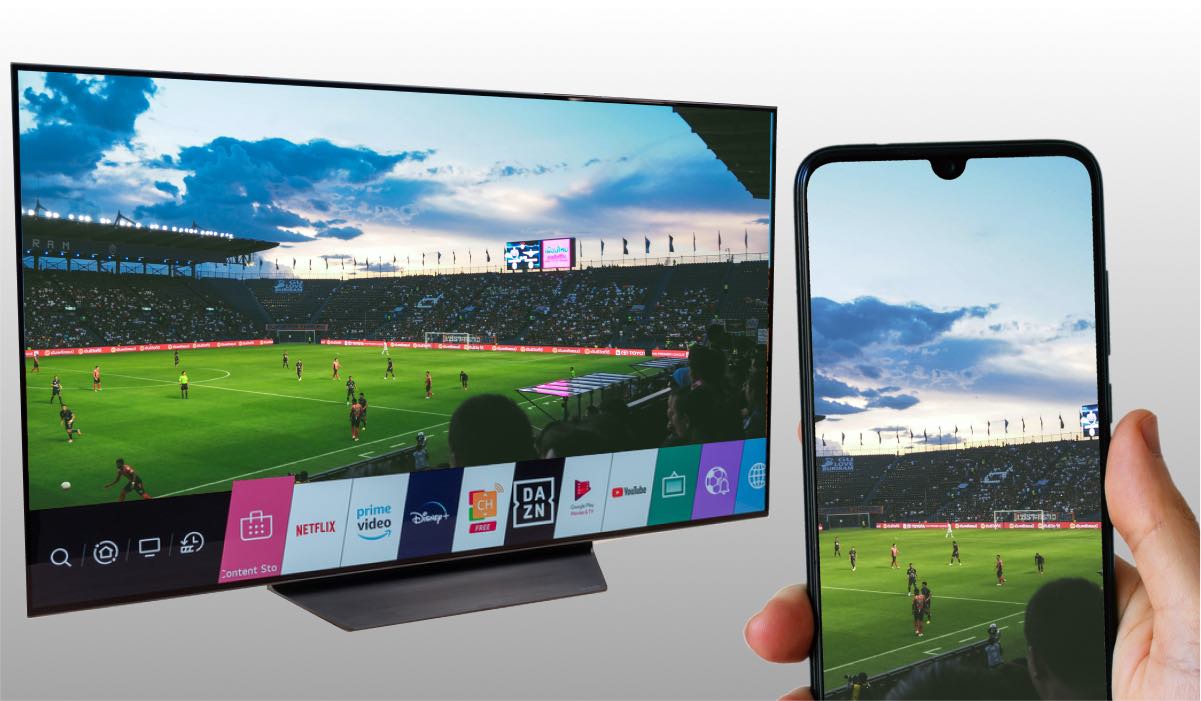 1 | Check Compatibility
The first step is to make sure that your phone and your TV are compatible with screen mirroring. Most modern smartphones, including iPhone and Android devices, are compatible with screen mirroring. However, not all TVs are compatible, so it's important to check the specifications of your TV before you proceed.
Most TVs from 2014 are so called Smart TVs and always compatible for screen mirroring. This means that you don't need additional hardware to using screen mirroring apps like the ones from AirBeamTV.
Is your TV older than 2014? Then there is a good chance that you need a so-called media player or media streamer such as a Chromecast, Fire TV Stick or a Roku Stick.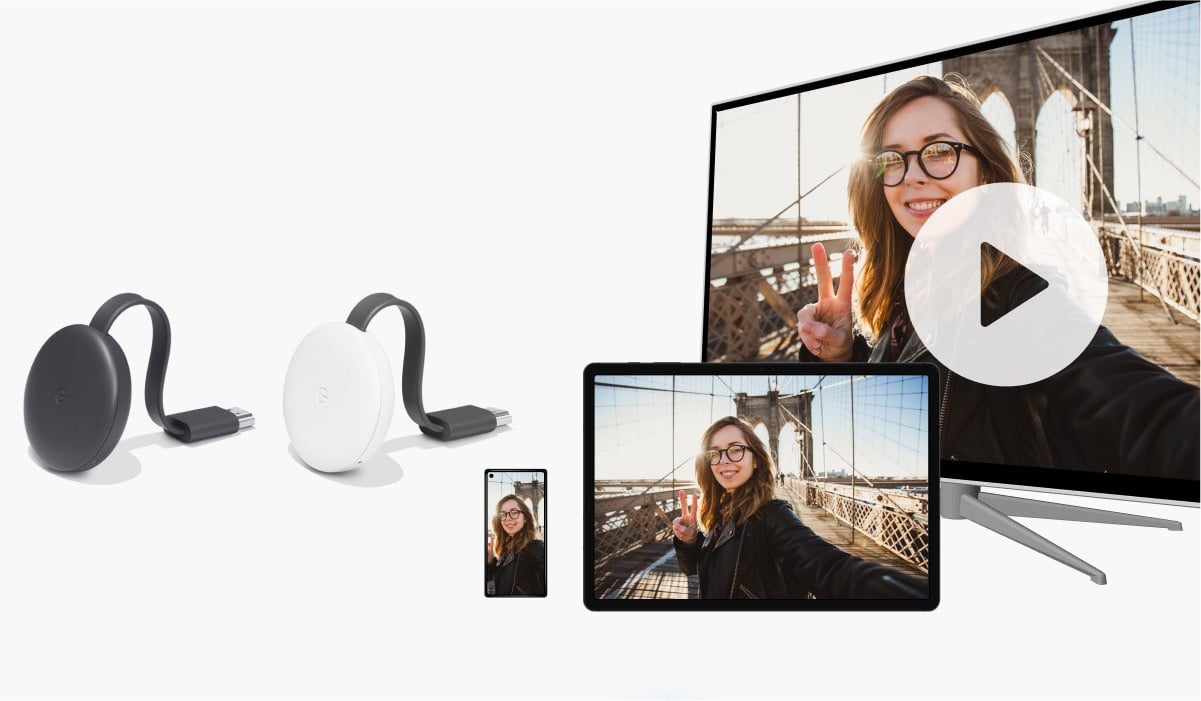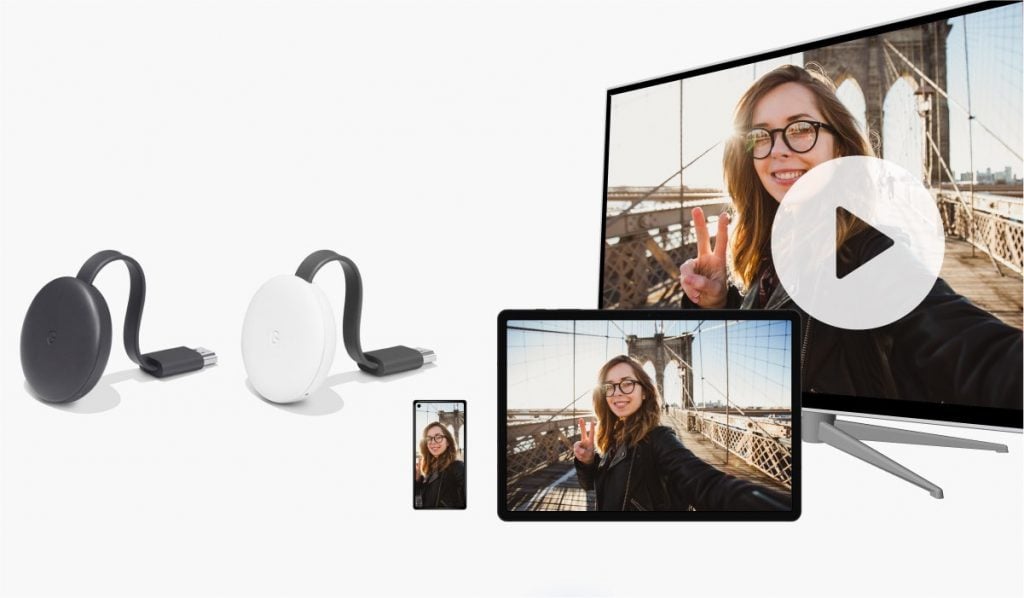 Tips
We always recommend installing the latest Android or Apple software on your mobile device. This prevents error messages or malfunctions.
It is also smart to remove apps that you never use. That makes your phone faster and makes the battery last longer.
In addition, in some cases it may also make a difference to empty the cache on the TV.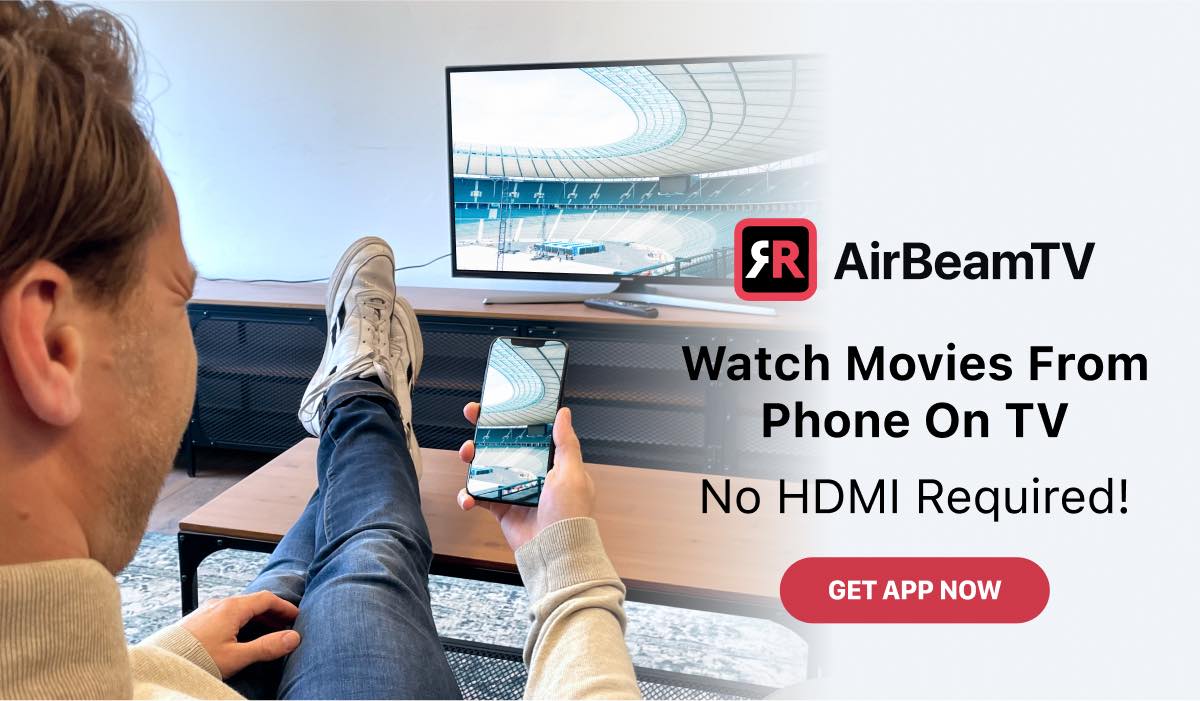 2 | Connect Phone & TV To The Same Network
Screen mirroring applications are necessary in order to communicate the content displayed on our phones and tablets to our television screens. Making sure that all devices communicate on the same wifi network is essential for the function of these applications to work properly and give us the best home-entertainment experience.
By connecting your phone or tablet to the same WiFi network as your TV, the connection will be able to communicate more efficiently, allowing you more access and control over what you watch.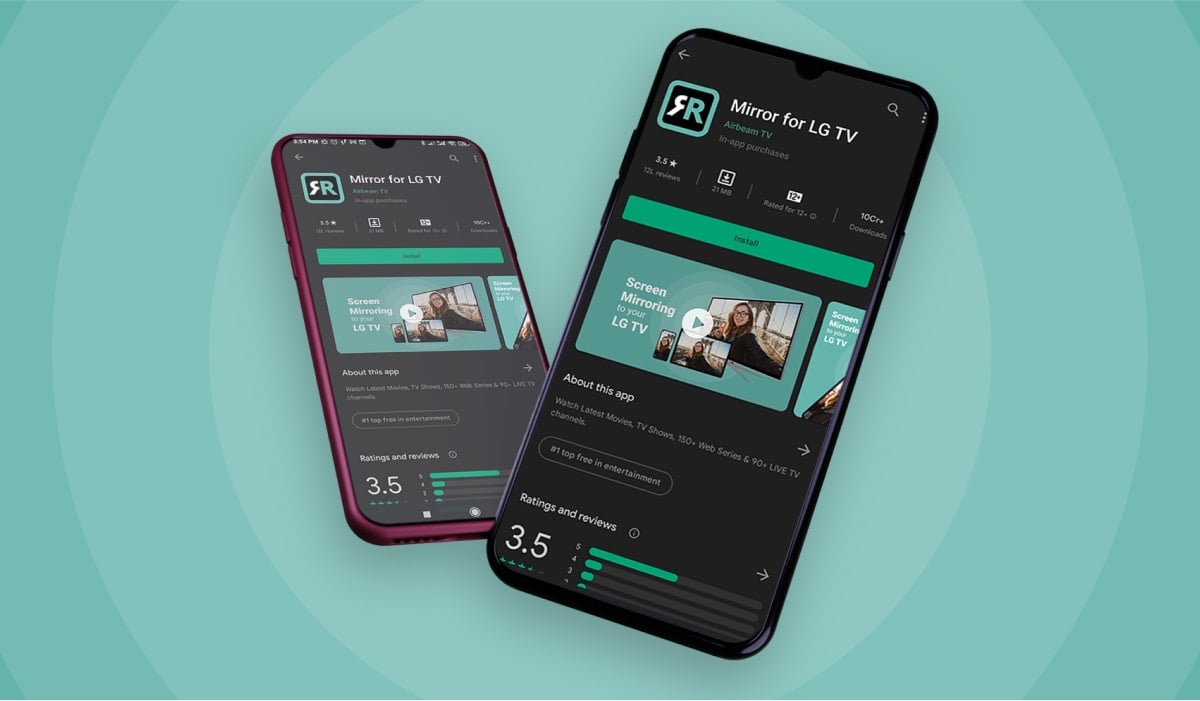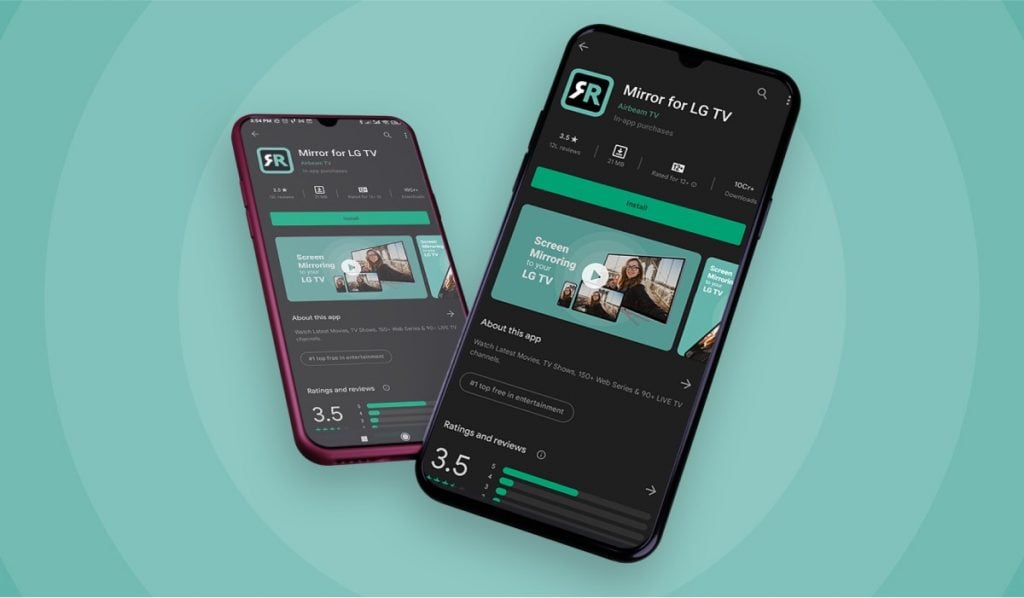 3 | Download Screen Mirroring App
Go to www.airbeam.tv
Click TV brands in the top menu.
Select your TV brand or media-streamer.
Click iPhone, iPad, Mac or Android.
Download the screen mirroring app for your selected device.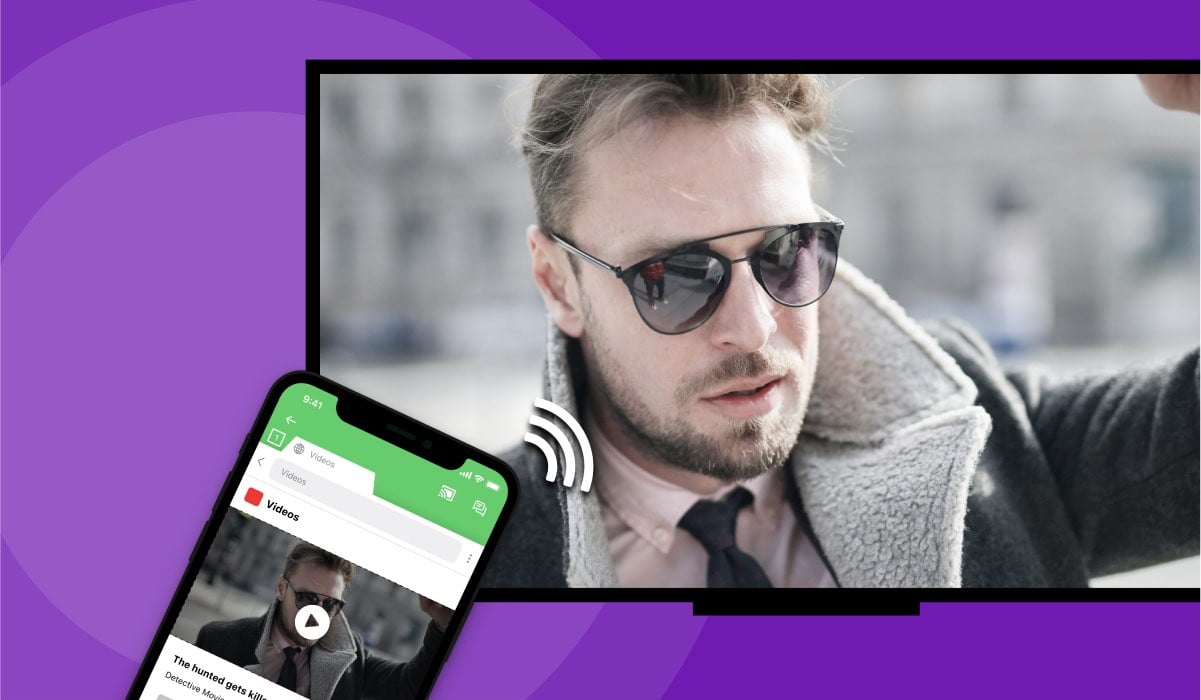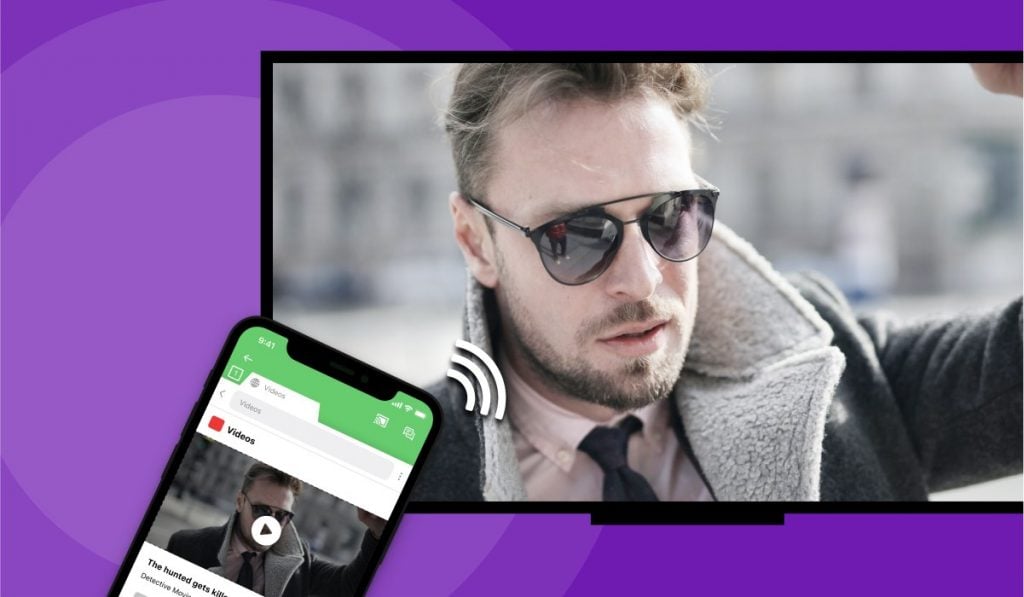 4 | Connect App With TV
AirBeamTV screen mirroring apps automatically find your tv when it's connected to the same network as your phone. Just do this:
Select your TV in the app that has been found in your network.
5 | Start Mirroring & Select Content
Click 'Start mirroring' and find the media you want to play.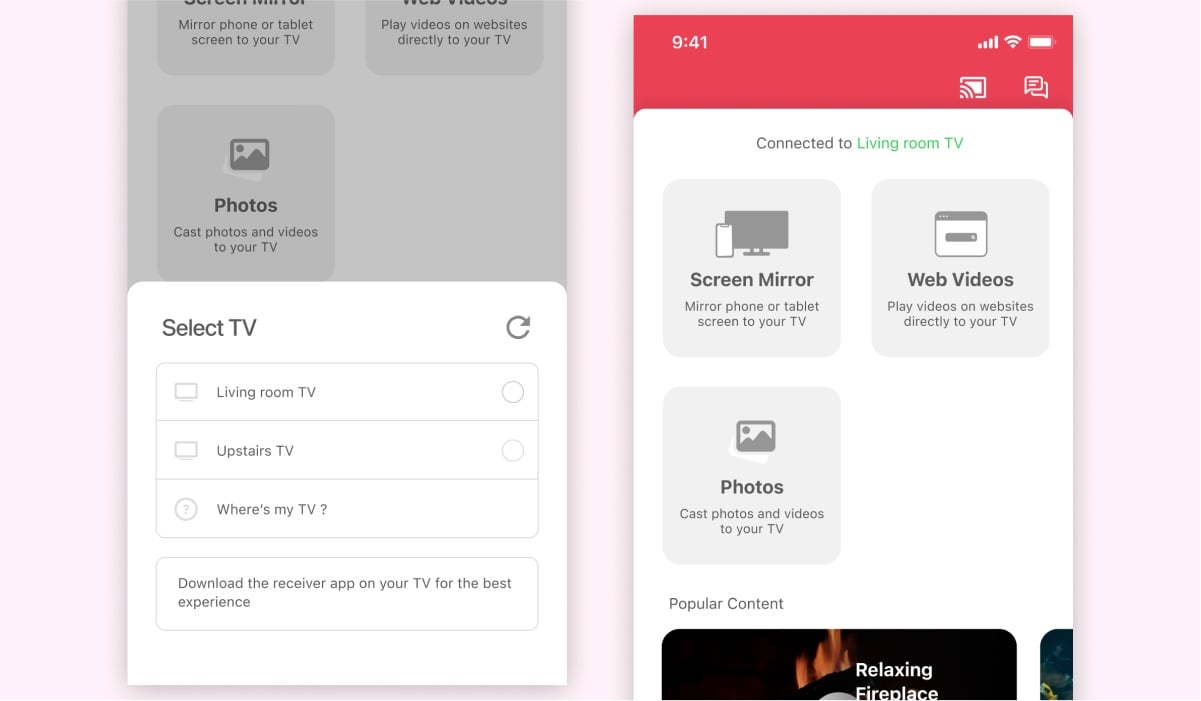 6 | Watch Movies From Your Phone To TV
That's it. That's how you watch movies from any phone to tv without HDMI cables or adapters. Screen mirroring apps are a great piece of technology to create a smart home.
Can I watch all movies with screen mirroring?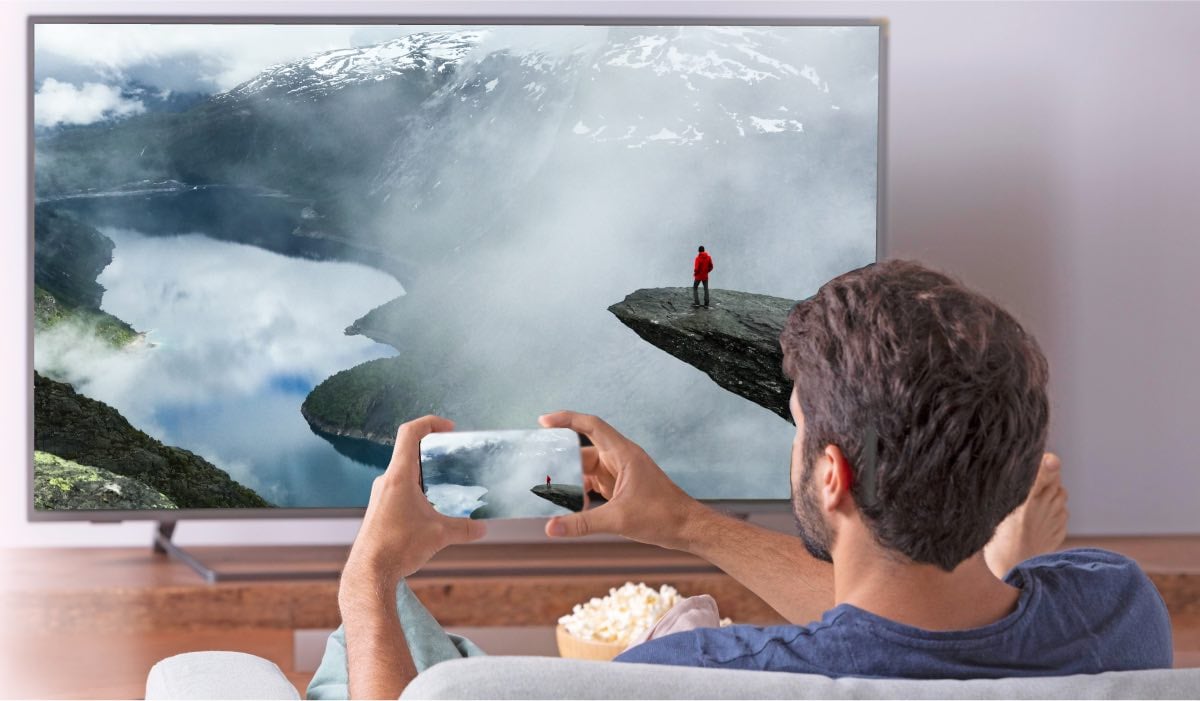 Screen mirroring from a phone to TV can be an incredibly convenient way to access content from the small screen to the big one. However, it is important to note that not all movies are suitable for mirroring. If there is DRM protection or other blocking content restrictions, you will not be able to use screen mirroring as they block certain ways of accessing the content.
Even Netflix has a black screen on certain phones that won't allow screen mirroring, so it's worth double checking before attempting to try and screen mirror anything.
Unfortunately, companies like Netflix choose to protect their content with DRM. This is not something that AirBeamTV can influence.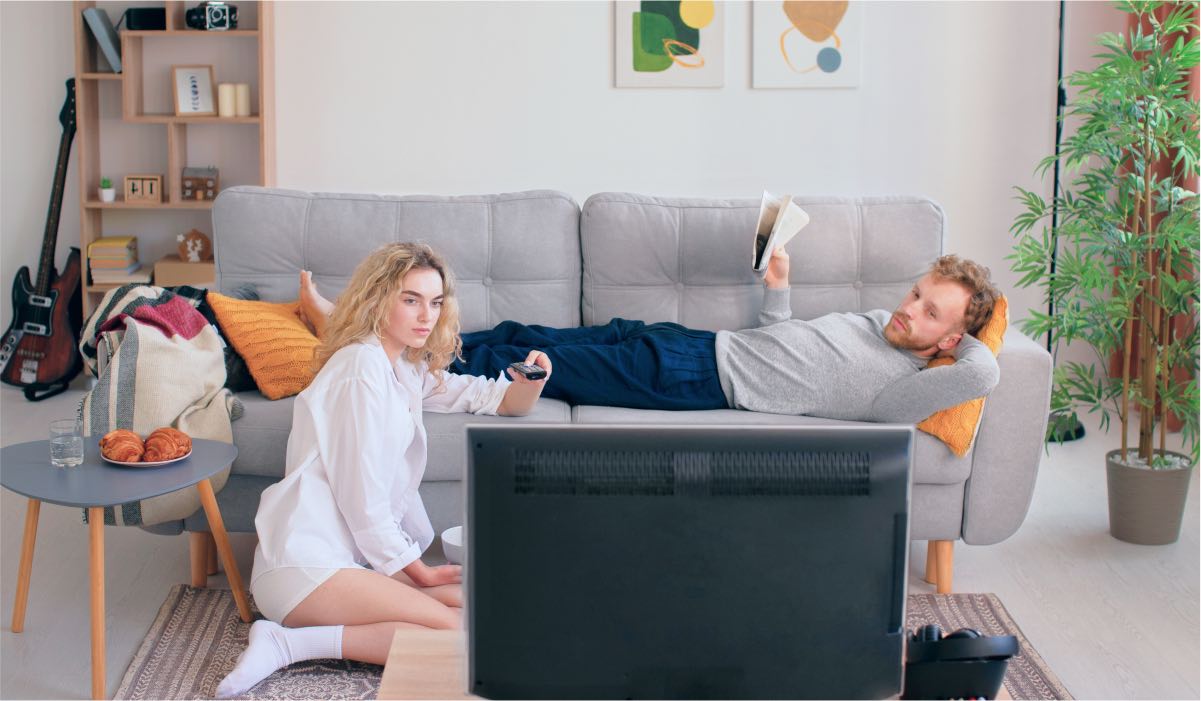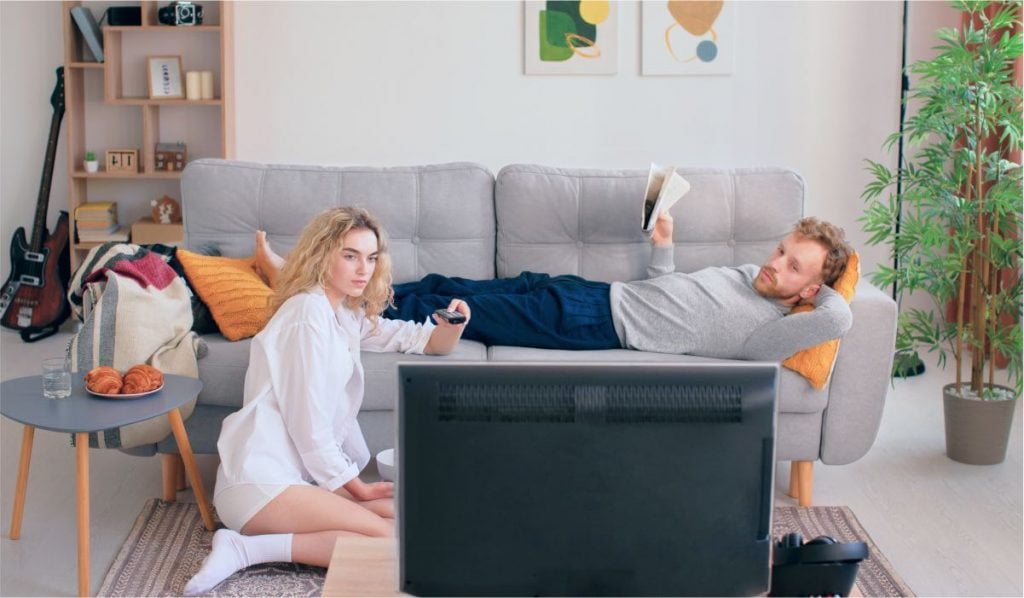 Movies To Watch With Your Boyfriend
If you're looking for some romantic movies to watch with your boyfriend, Ticket to Paradise and Purple Hearts are really great options. Ticket to Paradise follows the story of a couple who travel from their home to paradise on a mission to figure out what sparked their initial connection.
Purple Hearts is a war drama about two young soldiers facing the struggles of life during wartime and finding romance in each other's arms. Downton Abbey is a heartwarming period drama full of unexpected plot twists – perfect for an evening spent with your special someone.
Me Before You and The Fault in Our Stars are two more tear-jerkers that will bring you and your significant other closer together; these stories will leave both of you holding back tears while exploring deeper subjects like love, life, and loss.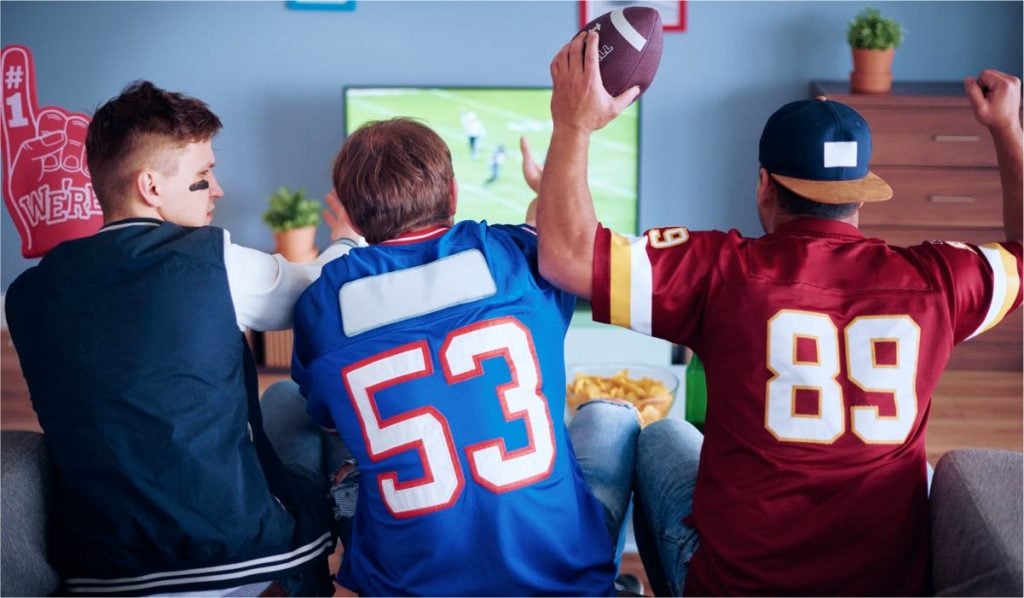 Best family movies to watch from phone to TV without HDMI
The best kind of family movies are ones that can be enjoyed by both kids and adults alike. In this category, the 2001 Shrek and Shrek 2 definitely win! Packed with fun gags and action, but also pop culture references, both Shreks are a definite family hit!
Finding Nemo is another family classic you can watch. It's a moving story of a dad in search of his lost son. What's the catch (of the day if you may!)? They're all fish!
How about Home Alone? This holiday classic is sure to hit all the right spots all year round!
What movies are coming out in 2023
2023 is going to be a great year if you're a movie enthusiast! There are many exciting titles slotted for release both new and from established franchises.
Superhero fans can enjoy Marvel big hitters: Spider-Man: Across the Spider-Verse, Guardians of the Galaxy Vol. 3 and Ant-Man and the Wasp: Quantumania. DC fans can look forward to The Flash and Shazam! Fury of the Gods. 2023 will also see the fifth installment of the beloved Indiana Jones. The movie due to release in June 2023 will be named Indiana Jones and the Dial of Destiny.
Video game lovers can anticipate the upcoming The Super Mario Bros. Movie. Kids may look forward to the live action adaptation of The Little Mermaid. For sci-fi enthusiast, Dune Part 2 is slotted for late 2023 release.
Conclusion
AirBeamTV's wireless screen mirroring apps are the future of home entertainment systems. By ditching the HDMI cord, you can create a sleek and safe setup that is sure to impress your guests. And with our easy-to-use apps, you can start watching movies from your phone to your TV in record time! If you have any questions about our products or need more technical support, be sure to check out our FAQ page.
Discover More
Cast To Sony TV From Android Phone & Tablet