After using the application, the sound of my Mac is no longer coming through the speakers
Sometimes it happens that after screen mirroring, the audio is not coming from your internal speakers anymore. This is easy to fix on your Mac, by going to System Preferences:
Then click on Sound Settings and select Output: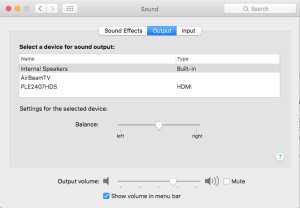 And select your Internal Speakers. Done!