How Screen Mirroring from iPhone or iPad to TV works?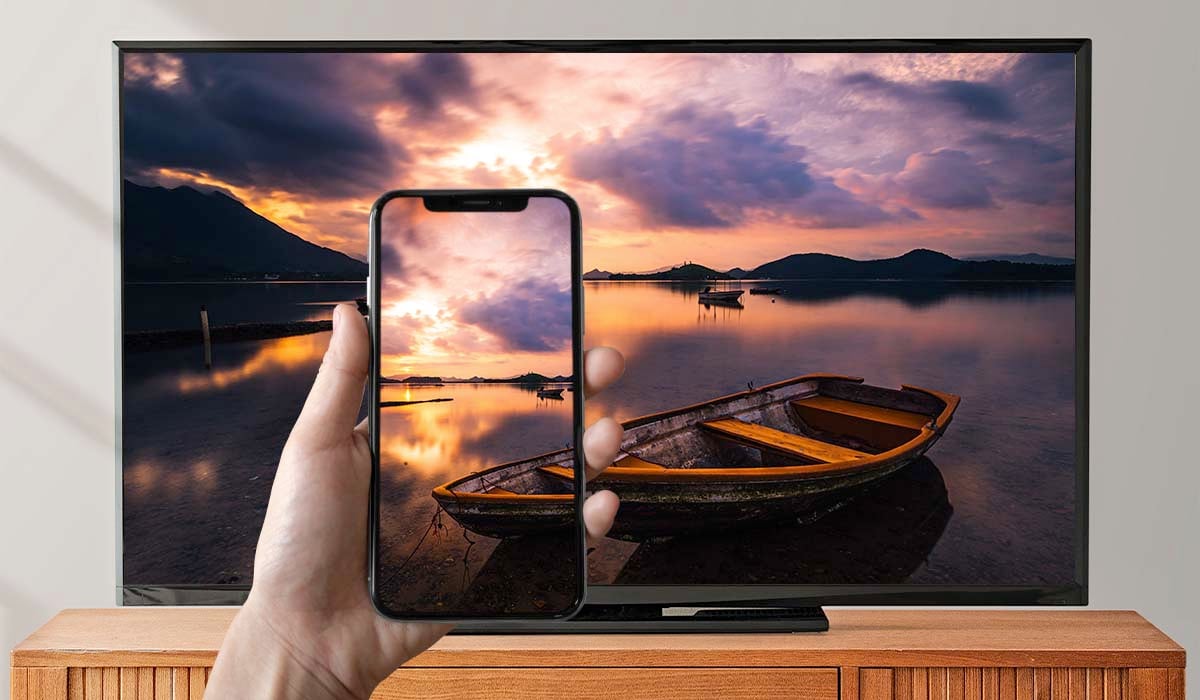 This is an easy to follow step by step guide on how to use Screen Mirroring from iPhone or iPad to TV:
Make sure that your iPhone or iPad is connected to the same local network as your TV. Don't use multiple VLANs or subnets.
Setup Control Centre on your iPhone or iPad to include the "Screen Recording" option. This is how that works:
Go to Settings on your iPhone or iPad, then select Control Centre.
iPhone only: Switch on: Access Within Apps.
iPhone and iPad: click on Customise Controls.
"Screen Recording" should be in the list of "Include" options. If it is not, scroll down and find "Screen Recording". Click on the green + sign on the left of Screen Recording, to include it into your Control Centre.
Launch the Samsung Screen Mirroring app. It will start looking for your Samsung TV(s) on your local network.

When a TV is found, please select it.
When you use this app for the first time, depending on your model Samsung TV, the TV might ask you to "allow" the connection.
If necessary, take your TV Remote Control and press OK to allow the connection from your TV to your iPhone or iPad.
We will start with showing you an instruction video on how to setup Control Centre. If you have done that already, click on Next Step.
Turn on notifications for this app. We will not spam you, but we will use this to let you know if your TV is working correctly or not.  Please allow it. Otherwise when things don't work as they should, you are left in the dark.
Now we will open YouTube on your i device to show you how to use Control Centre to start screen mirroring to your Samsung TV. Press "Open in YouTube" to start.
After watching the video, try it yourself! Go to the app on your iPhone or iPad that you want to mirror and slide up Control Centre. Force Press / 3D Touch "Screen Recording" (NOT: Screen Mirroring!). Select Mirror for TV to start mirroring.