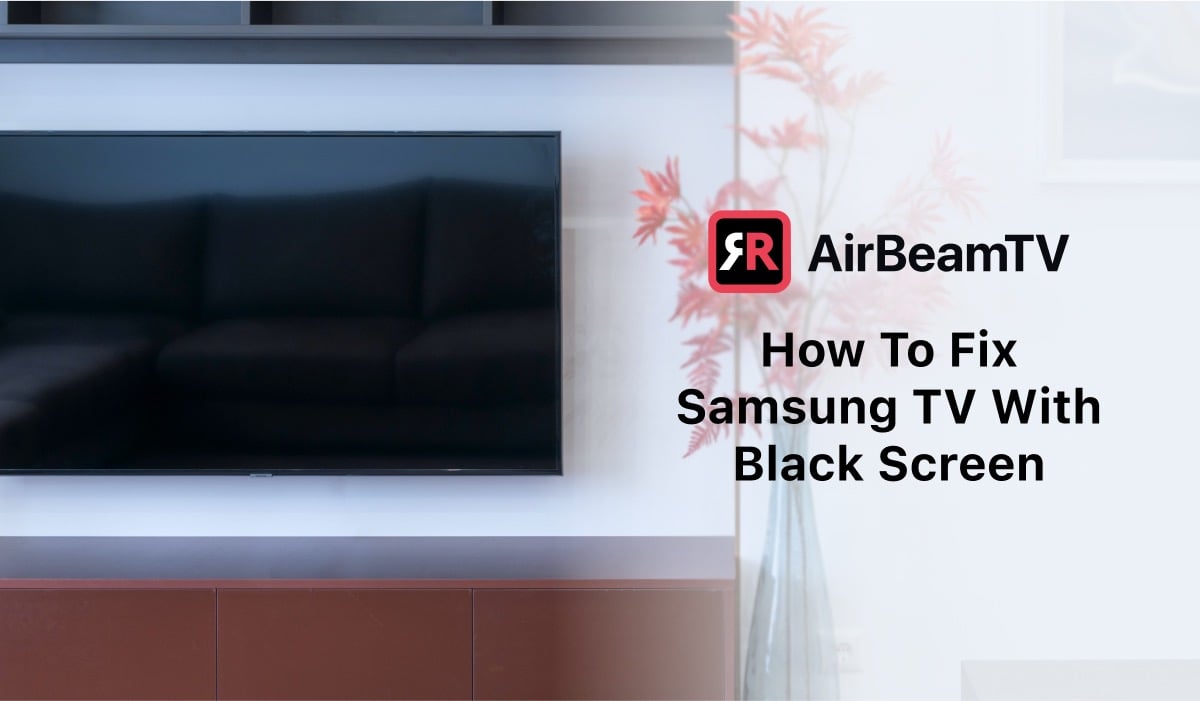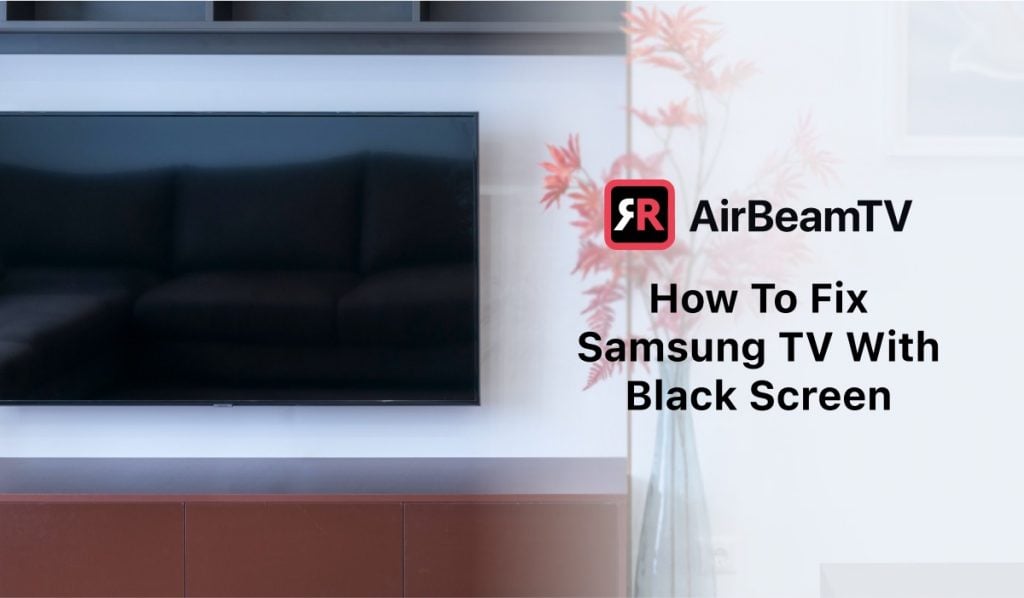 10 Best Ways To Solve Samsung TV Black Screen Issues
If you see a black screen on your Samsung TV and are unable to use Samsung screen mirroring as a result, there are some possible causes and solutions you can try to resolve the issue. In this article, we will go over some common problems that can cause a black screen on a Samsung TV and how to fix them.
Interested in casting to Samsung TV from Android or iPhone? Click the buttons below! AirBeamTV apps support ALL Samsung TV models!
Want to learn more about Samsung? Click the link for 42 fascinating Samsung facts!
Black Screen Of Death
Let's start of with the most frustrating and serious situation: The "black screen of death" is a term used to describe a situation where a Samsung TV, or any other type of electronic device, displays a black screen and is unresponsive to user input.
It's an annoying fault that will prevent you from enjoying movies, series, Samsung TV apps and well, everything that's on your TV!
This can be caused by a variety of factors, including hardware or software issues, power problems, or issues with the HDMI connections. In many cases, the black screen of death can be fixed by restarting the TV or by resetting it to its factory settings. In more serious cases, it may be necessary to have the TV repaired by a professional.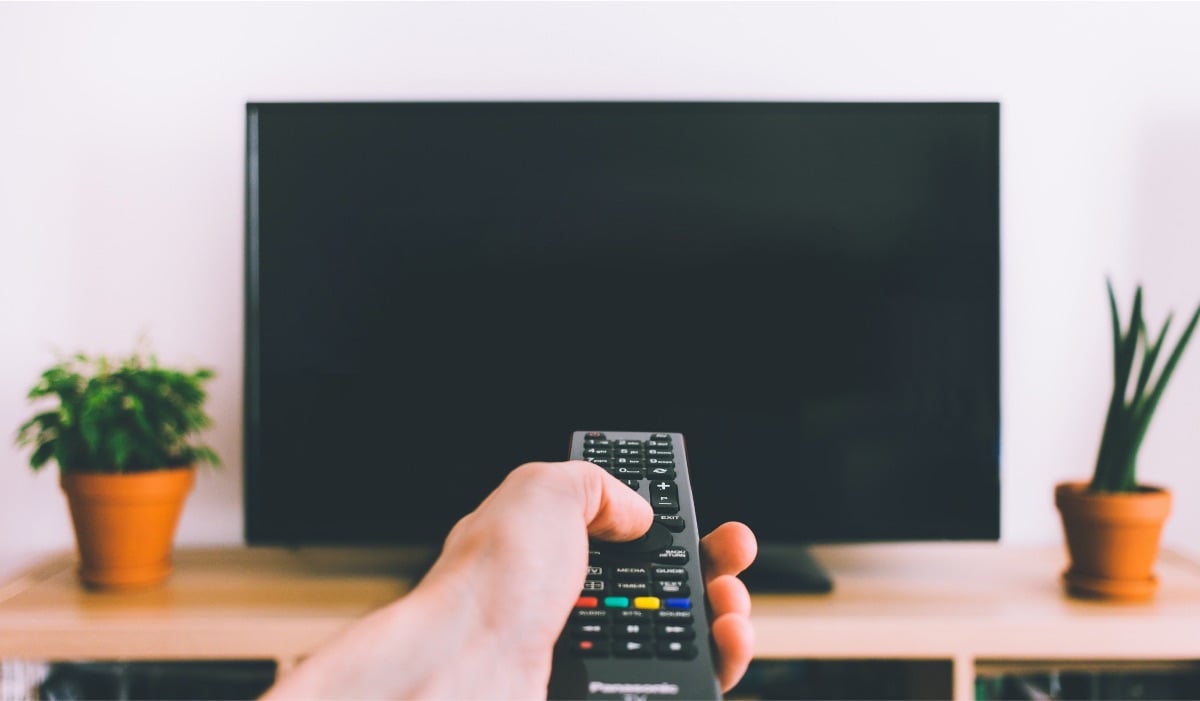 How To Solve Black Screen On Samsung TV:
1 | Restart Samsung TV
Restarting your Samsung TV can often fix minor issues. It will also clear the cache of your Samsung TV, making your TV less laggy. Here's how to do it:
Unplug the TV from the wall outlet.
Wait at least a minute
Plug the Samsung TV back in.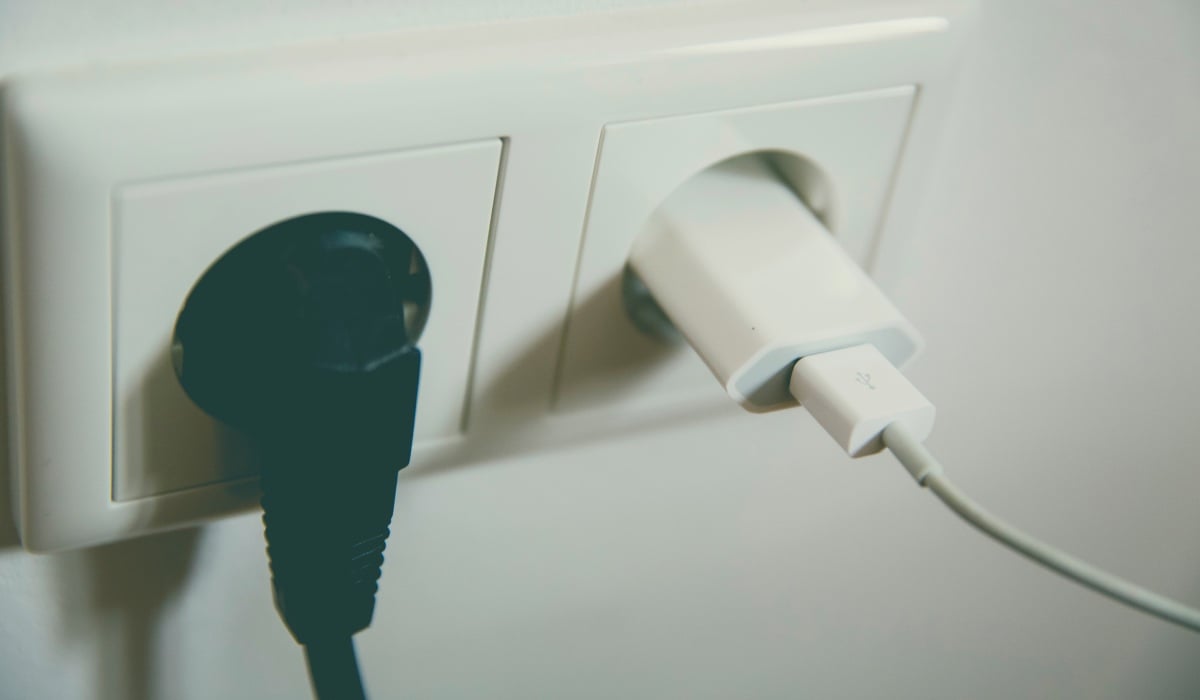 If that fails, here's another method of restarting your Samsung TV:
Unplug the TV from the wall outlet.
Press and hold the power button on your TV.
Hold the button for at least a minute.
Plug the TV back in.
Turn the TV back on.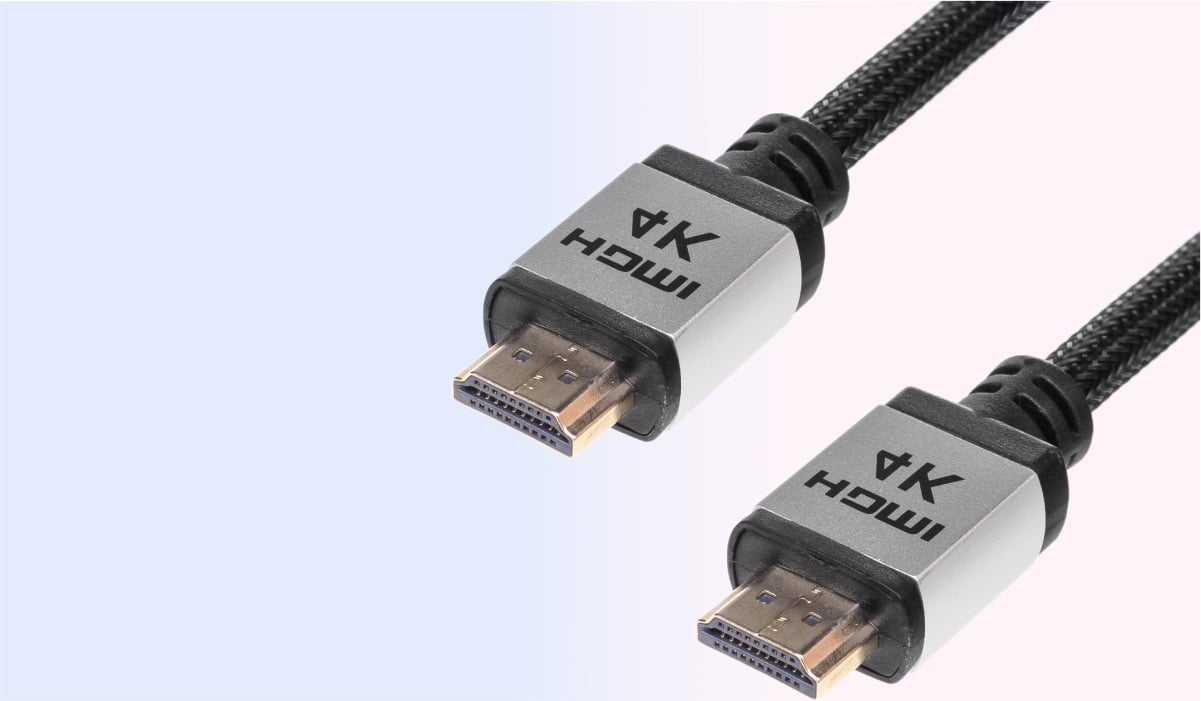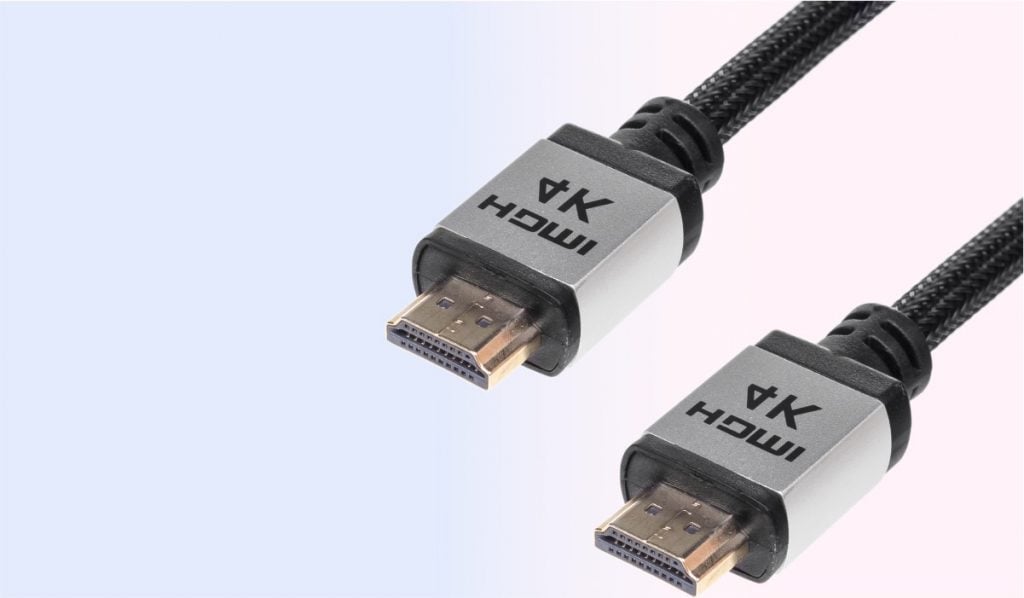 2 | Check your HDMI and power cables
If you are using a cable or satellite box, make sure that it is powered on and that the HDMI cable is securely connected to both the box and the TV. If the box is not working properly, it may be preventing the TV from displaying a picture.
Occasionally, we use this cable to connect our computers to our HDTVs. When we tested it for the first time, we immediately appreciated the crystal-clear clarity and excellent picture quality that this cable provides. Additionally, we found the cable to be reasonably priced and made of high-quality materials. It has a durable look and feel, making it a reliable choice for our connectivity needs.
To fix the HDMI problem, try disconnecting and reconnecting the cable. If possible, try a different HDMI cable to see if that fixes the issue.
Another thing for you to check in case of black screen on Samsung TV is your power cable. Make sure it's securely connected to both your TV and the power socket. Otherwise your TV might not be receiving enough energy. That can result in black screen.
Go wireless!
Ensure all your cables are in working order. Just like any appliance, wires are susceptible to damage and have to be replaced from time to time. Want to cut the cords forever? Have a look at our lineup of Samsung TV screen mirroring apps for iPhone, iPad, MacBook and Android!
3 | Check the input on TV
Make sure that the TV is set to the correct input source for the device that you are trying to display. You can do this by pressing the "Source" button on the TV remote. If the TV is not set to the correct source, it will not be able to display the picture from the device.
Is your input correct but you're still getting black screen on Samsung TV? Try inserting your HDMI cable to another socket on your TV. Then, make sure to switch your input accordingly.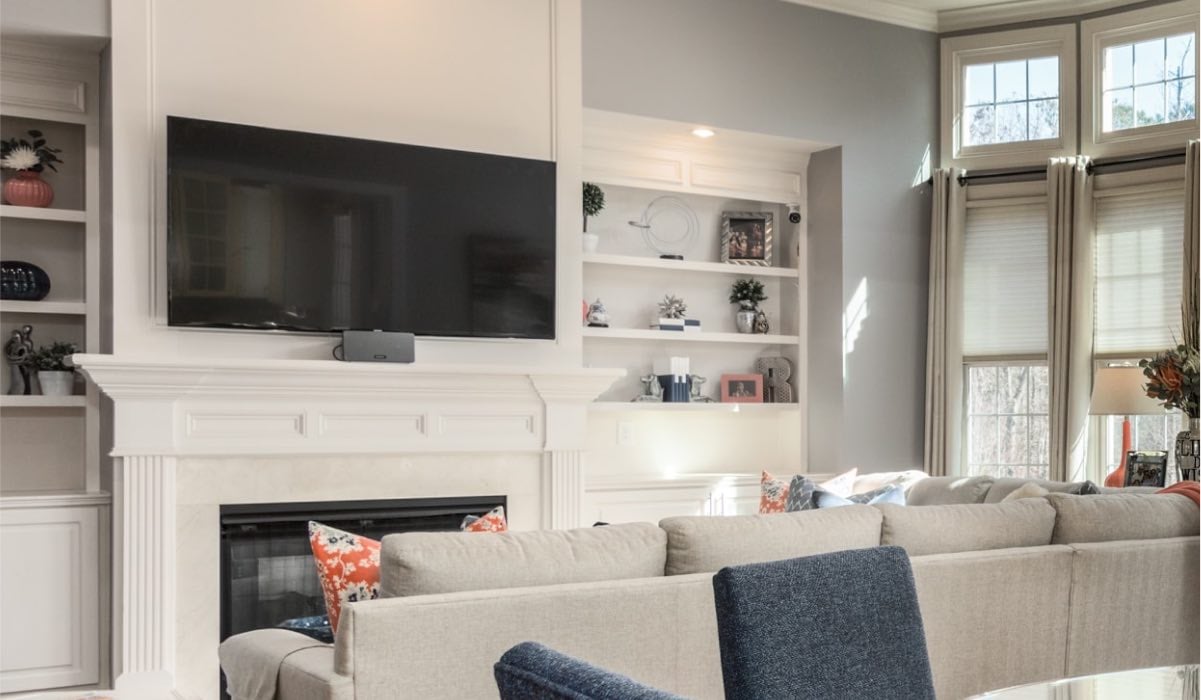 4 | Update your Samsung TV
Try updating the TV firmware if the black screen problem persists after restart. Start by checking if there is a firmware update available for your TV. To do this, perform the following:
Go to the "Settings" menu.
Select "Support," and then "Software Update."
A firmware update can sometimes fix problems with the TV such as screen mirroring troubles. If you're having difficulty casting from Android to Samsung TV, try updating your TV first!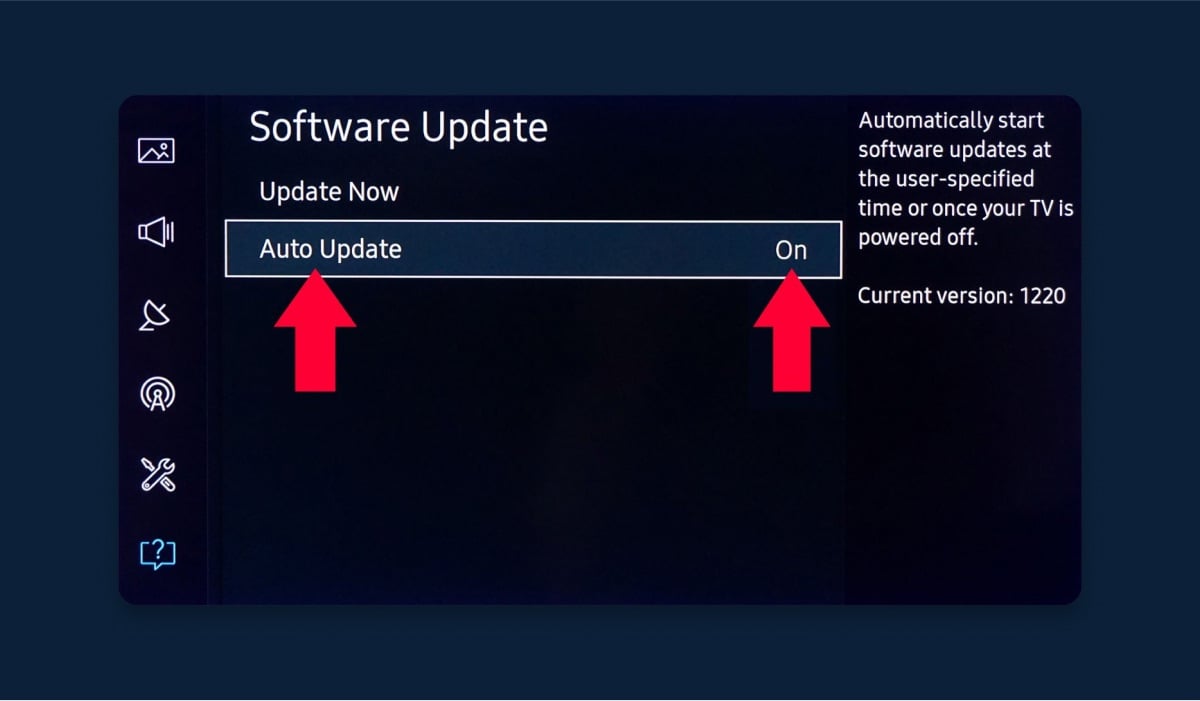 Lost your remote? Then just control your television with your iPhone or iPad with the free ControlMeister app. To us, this Samsung TV remote app is really the best way to update your Samsung TV or just to control it in general.
Or, go to Amazon a get a new physical remote over there. We find this a great replacement offer online.
5 | Reset Samsung TV to factory settings
To reset your Samsung TV to factory settings, perform the following:
Go to the "Settings" menu on the TV.
Select "System".
Then, select "Reset."
This will erase all of your personal settings and restore the TV to its original, out-of-the-box state. Try if if other solutions don't work.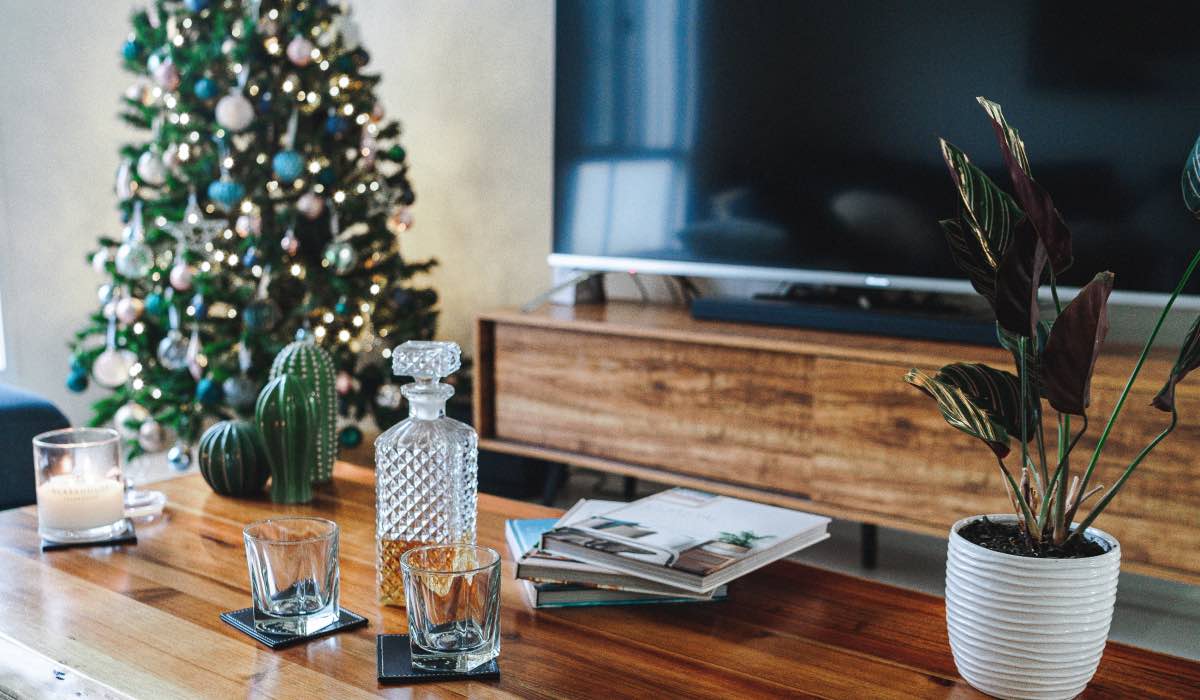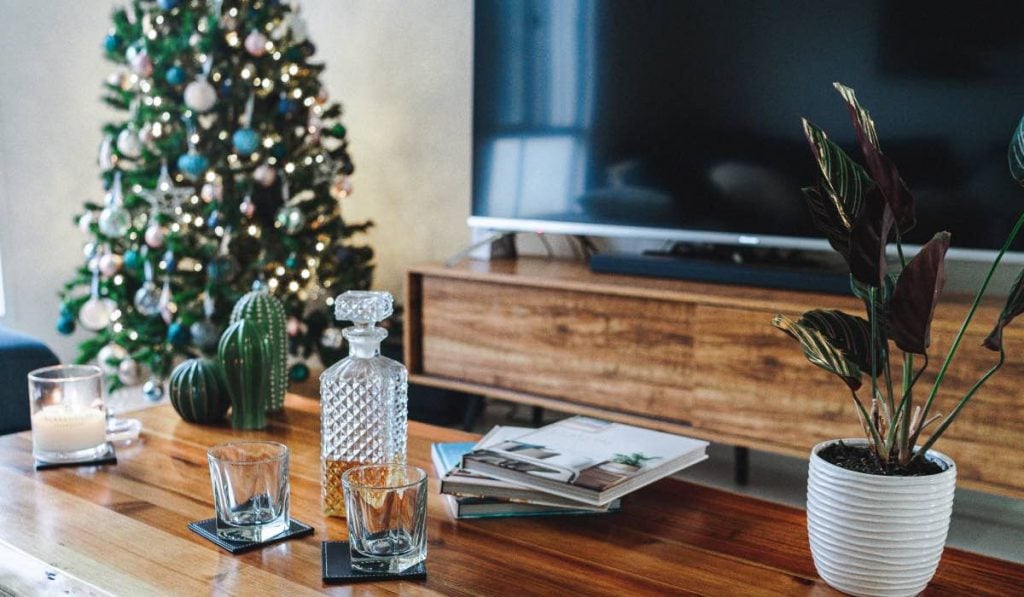 6 | Reset satellite box
Try resetting the box or contacting your service provider for assistance. If you can see the TV menu, but the screen is still black when you try to watch a program, the problem may be with the cable or satellite box.
If you have tried all of the above steps and the TV still has a black screen, the problem may be with the power supply. Unplug the TV from the wall outlet and check the power cord for any visible damage. If the cord is damaged, it will need to be replaced.
7 | DRM Solution
DRM stands for Digital Rights Management. It's a way for companies to prevent unauthorized copying of content.
Screen mirroring works by sharing your sender device screen with your receiver device. In this case, it's your smartphone, tablet or MacBook, sending the image to your Samsung TV. In this way, DRM understands it as copying, even though you're casting to your own TV!
Luckily, there's a way to go around DRM! Watch the video below to learn the solution.
The method:
Remain connected using the AirBeamTV app.
Download Chrome or Firefox browser.
Launch one of the browsers.
Go to Disney Plus.
Choose any content you'd like to watch.
Sit back, relax and enjoy!
Disney Plus Black Screen
Disney Plus is a very popular streaming platform. It has Disney and Pixar titles, as well as exciting franchises – Marvel, Star Wars or National Geographic – under its belt. That makes it a perfect entertainment package!
It might make sense for you to want to watch Disney Plus on the big Samsung TV screen. For example, by using screen mirroring apps! But oftentimes, as you click to play the movie or series, you get a black screen.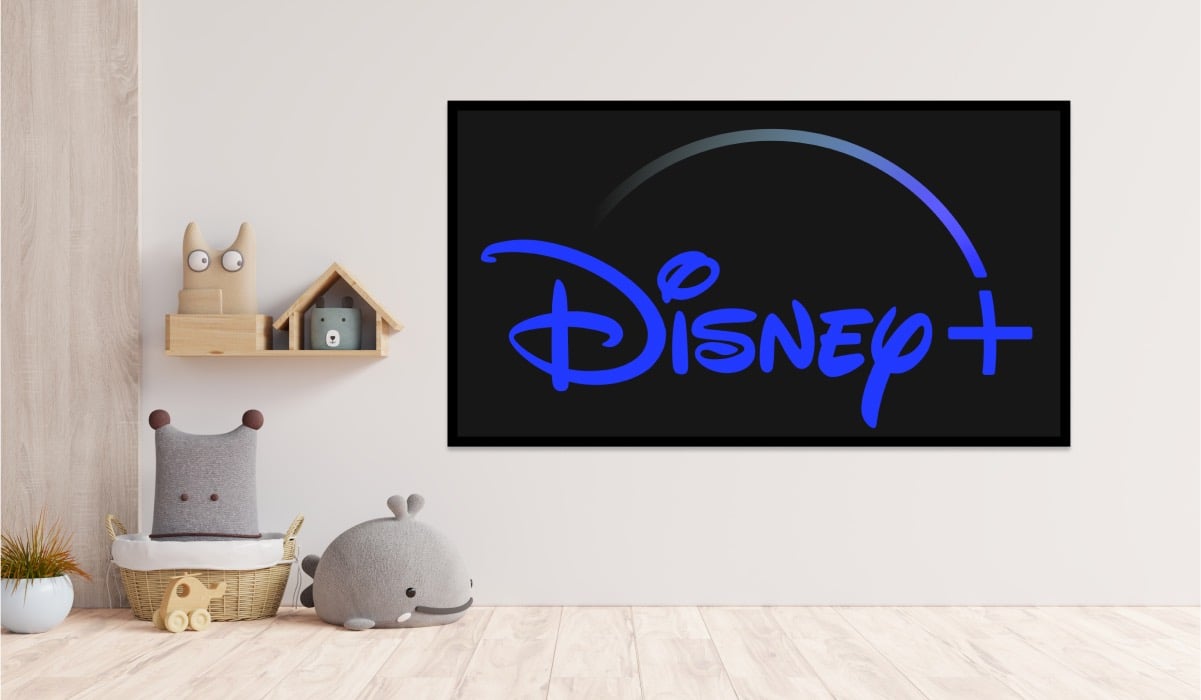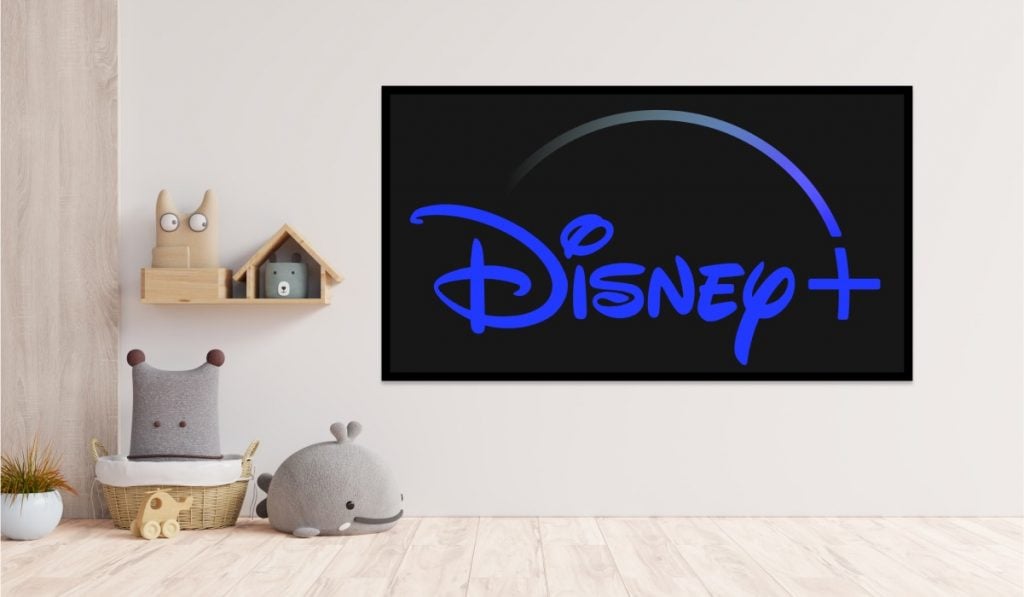 8 | Change batteries in your remote
Batteries can run dry in the most unexpected of moments. Especially in something like a TV remote. And malfunctions like that can cause the black screen on your Samsung TV. Changing the batteries in your Samsung TV remote may just do the trick!
When we tested these batteries, we found that they come with all the batteries we need and it is a great value when it's on sale! We found that the batteries last long and are very reliable. The downside that we noticed is that there isn't an easy way to recycle them once they're depleted – this could result in them ending up in landfills, which could ultimately lead to more pollution. Other than that, however, we find these batteries to be great overall!
Samsung TV Remote app
Avoid having to replace the batteries of your remote control regularly. This way you save a lot of money and you no longer have to go to the supermarket to get it. Discover the handy Samsung TV Remote app and control your smart television with your iPhone or iPad. This iOS application can be downloaded for free today.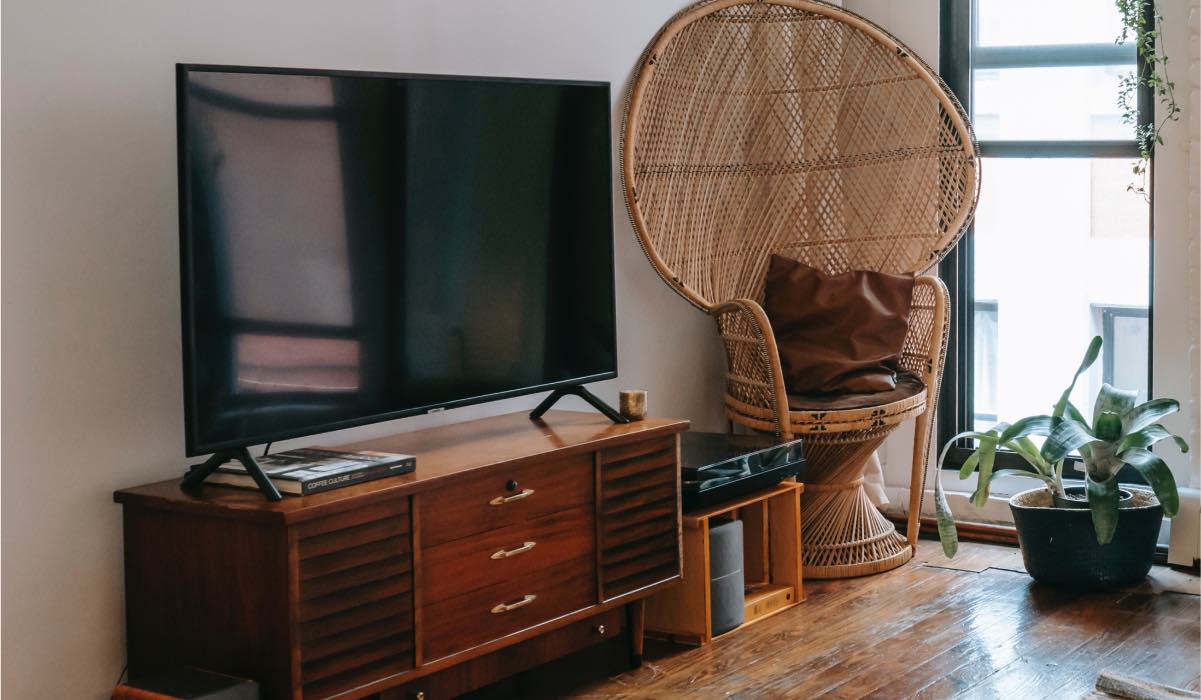 9 | Turn off Power Saver on Samsung TV
Here's how to turn Power Saver off:
Go to Settings – Power Saving Mode.
Click 'Off'.
Turn off your TV.
Wait 30 seconds.
Turn your TV back on.
Power Saver is a feature on Samsung TVs that helps you reduce energy usage. Essentially, it turns off your TV screen if you don't use it. On the downside, it may cause the infamous black screen of death on your Samsung TV.
10 | Contact customer support
Samsung customer service is there for you. They will help you in case none of the solutions in this article work.
If black screen remains, chances are the issue goes deeper than a simple reset. Customer service will assist you and recommend solutions.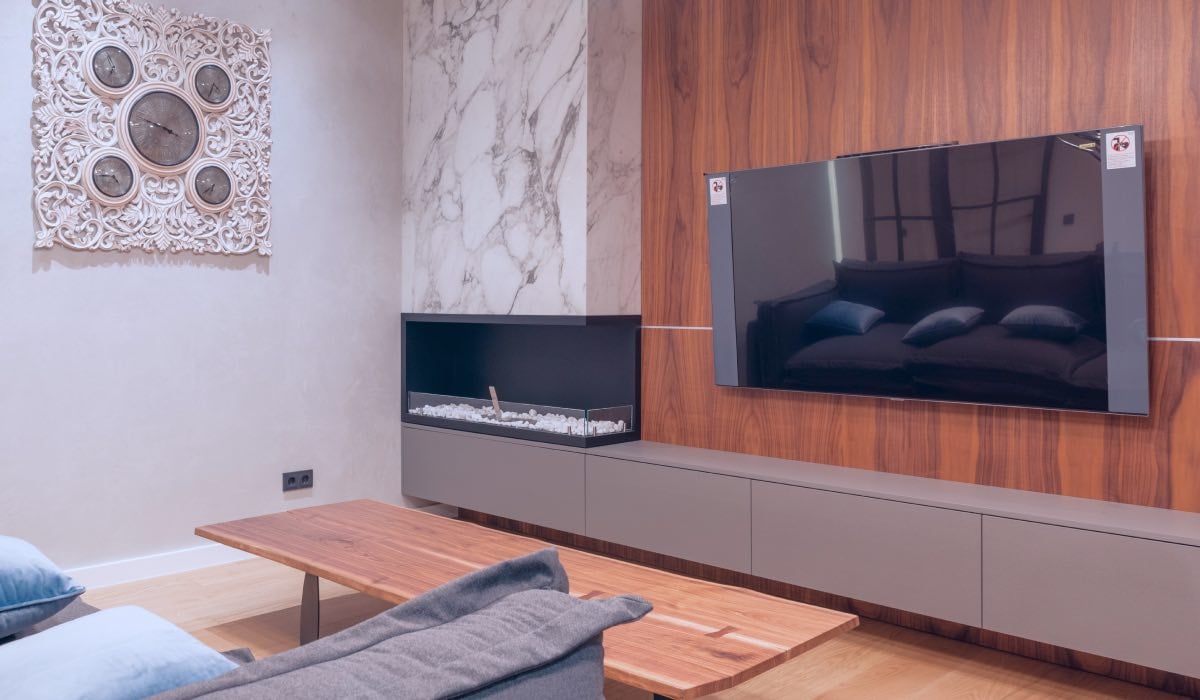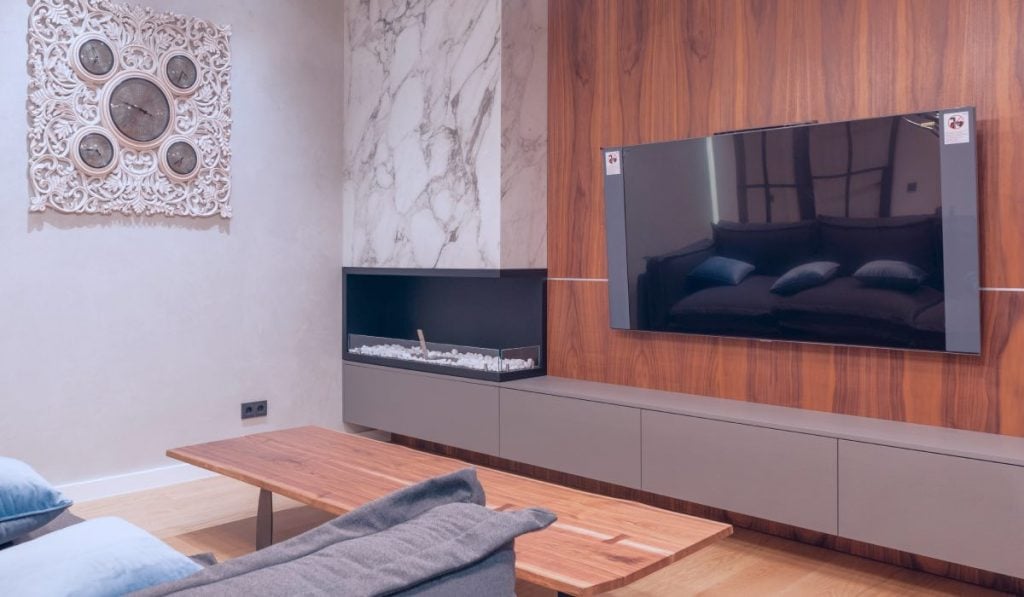 Why Is My Samsung TV Screen Half Black?
When appliances like TVs, mobile phones or laptops boot up, sometimes not everything goes right. That's why you might get a half-black screen on your Samsung TV.
If that happens to you, try restarting your Samsung TV. Unplug your TV from power, wait for at least a minute and plug it back in.
Unfortunately, it may also mean that the backlights that illuminate your TV screen no longer work. Worst case scenario, you will need to get it fixed or get a new TV. Both options are quite costly!
If you are forced to purchase a new television, our experts recommend this Samsung QLED 4K model. This is a good product due to its affordability and high quality. It also contains a lot of the latest TV tech, giving you a great viewing experience.
If you're into DIY, you can try this cost-effective solution. It involves replacing LED strips in your Samsung TV. Before you try this method, make sure you are familiar with the method and documentation for your specific Samsung TV model! What's more, you have to keep in mind that performing fixes like that will nullify your warranty.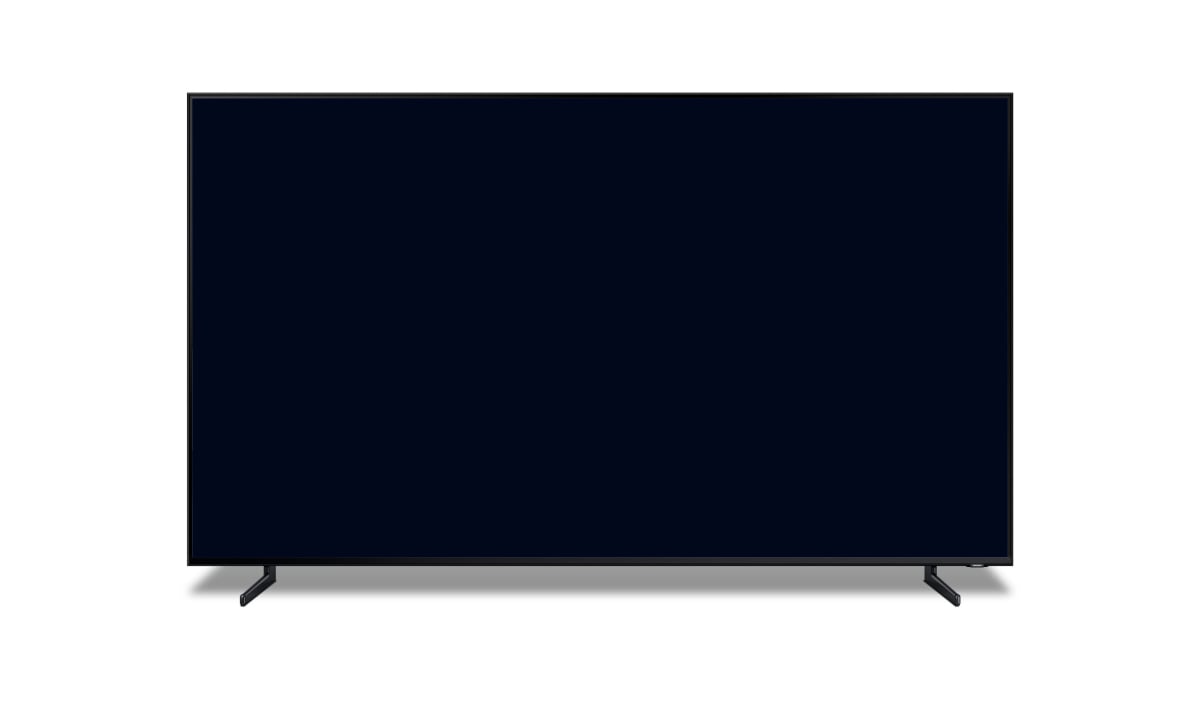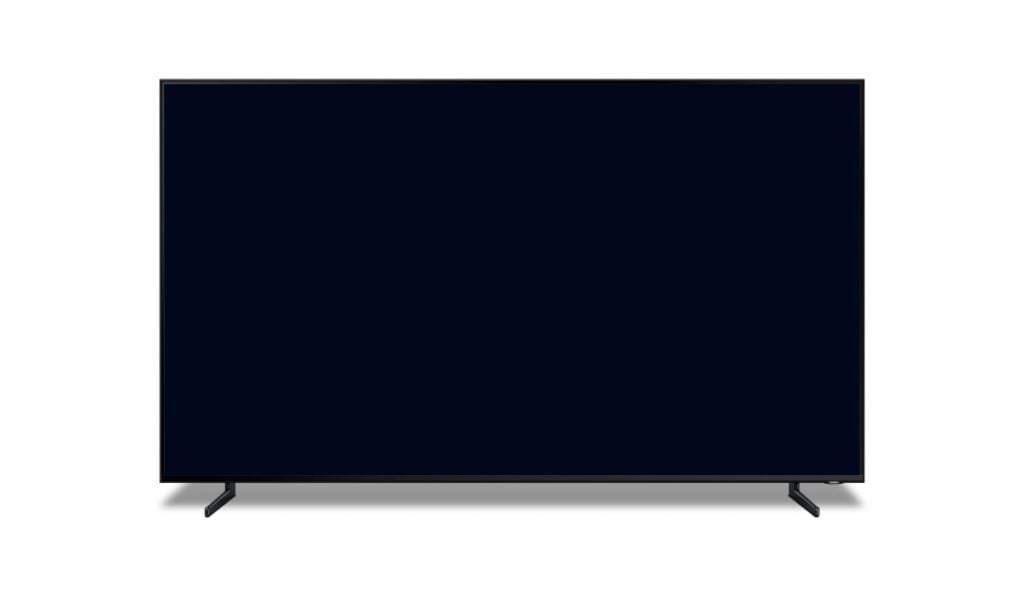 Black Screen Samsung TV But Has Sound
Sometimes your Samsung TV might have the black screen of death, but you can still hear sound.
There are several possible solutions to this problem. In particular, try these:
Unplug your Samsung TV from the power, wait for a minute and plug it back in.
Make sure your HDMI cable is fully inserted, or move it to another socket.
Perform a factory reset.
If none of those work, be sure to try out other methods mentioned in this article!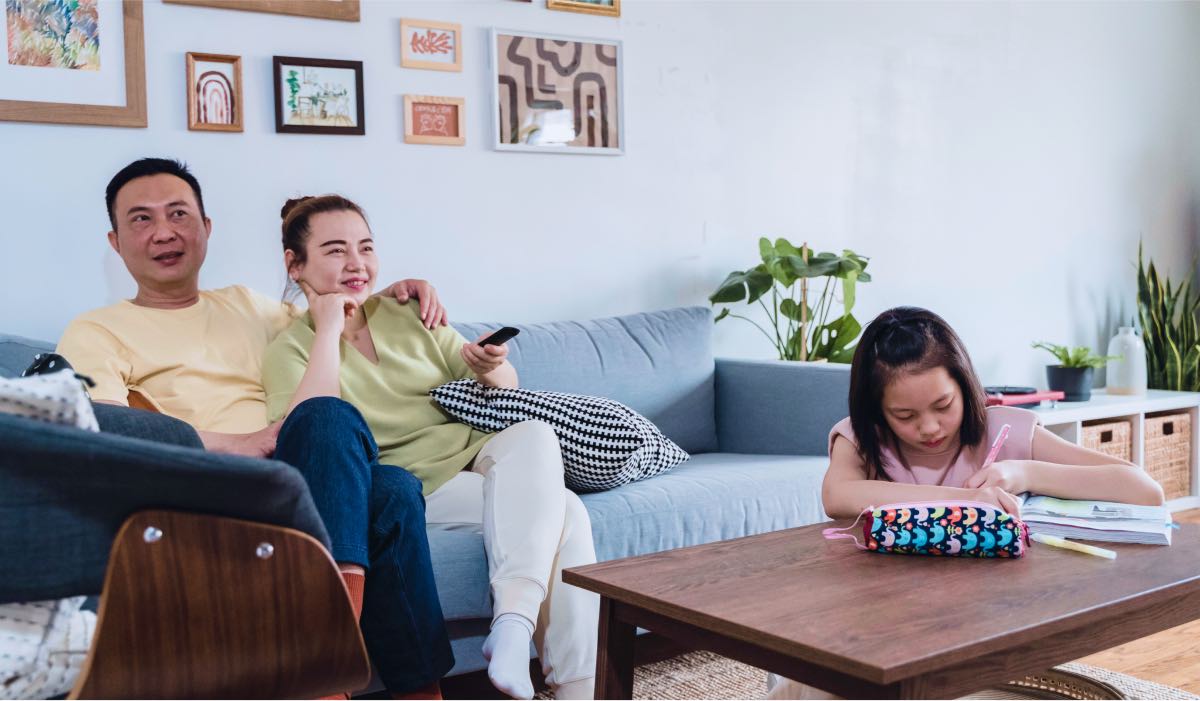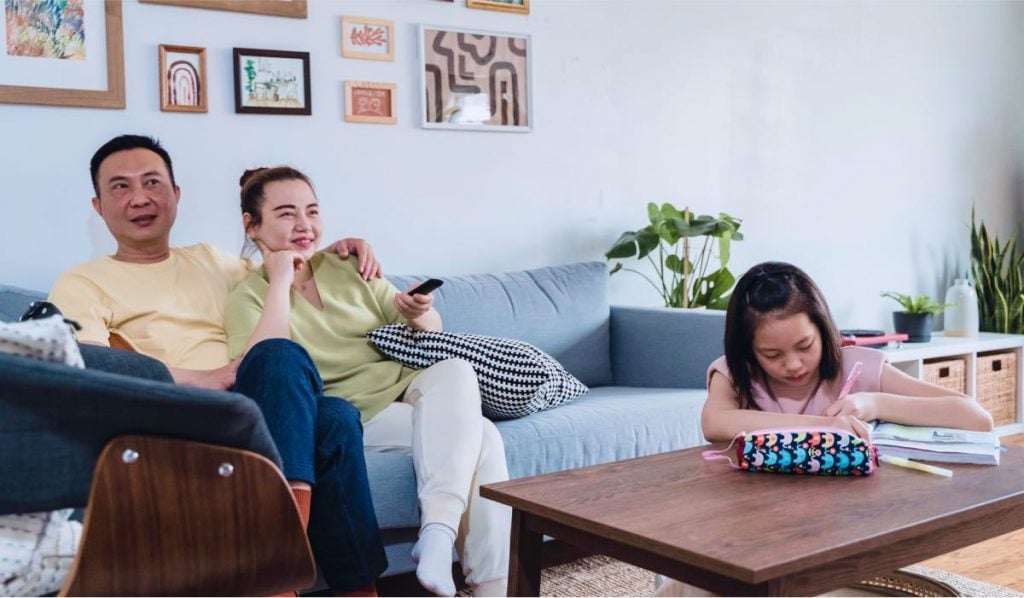 How To Reset Samsung TV With Black Screen Without Remote?
Here's what you need to do to reset your black screen Samsung TV without using a remote control:
Unplug your TV from power.
On your TV, press and hold the power button and the volume down button.
As you're holding the buttons, have another person plug the TV back in.
Follow the on-screen steps to finish the reset.
This solution will help you in case both your TV and your Samsung remote are malfunctioning.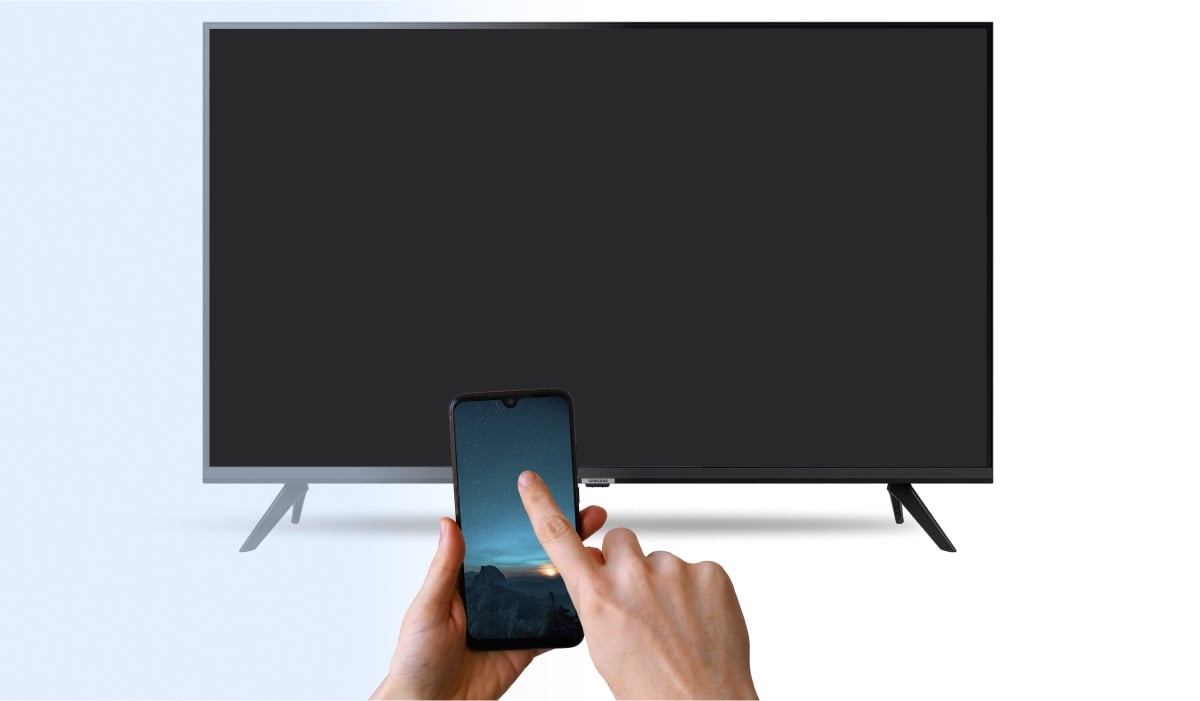 Samsung TV Remote App
Want to reset your Samsung TV, but don't want to use a traditional remote? How about trying ControlMeister? It's a revolutionary Samsung TV remote app for iOS.
ControlMeister brings you the convenience of having a remote in your pocket anywhere you go. No more lost or damaged remotes! What is more, it brings two unique features that will change the way you interact with your Samsung TV:
Keyboard
Trackpad
You can try ControlMeister for free now!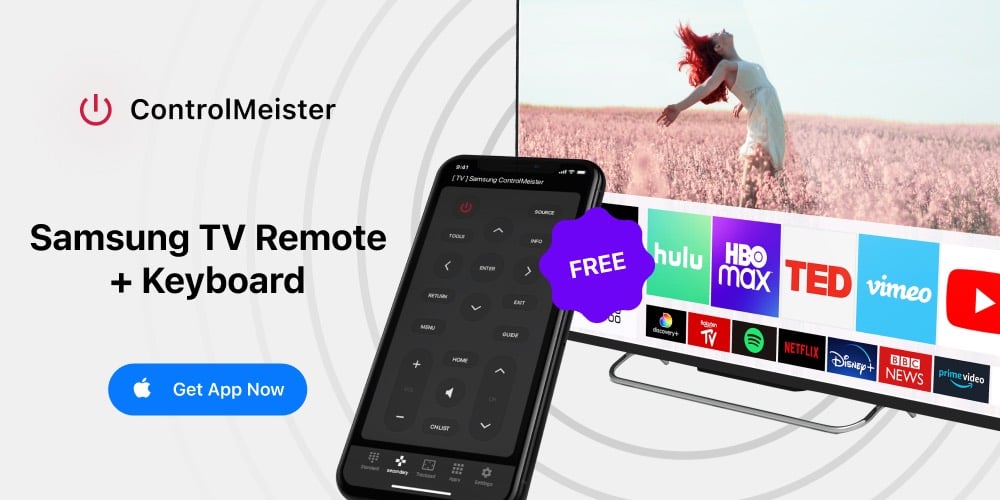 Learn More:
How To Clear Cache On Samsung TV In 11 Easy Steps
My Samsung TV has its own Screen Mirroring app, should I start that app?