Discover the ultimate entertainment solution: Learn how to install Kodi on Firestick in less than 9 minutes. Say goodbye to app-hopping and hello to seamless streaming bliss. Get ready to unlock a world of unlimited content! Learn more from the AirBeamTV experts.
1. Introduction to Kodi and Firestick
Kodi is a versatile and popular media player software that allows users to access and stream a wide range of content, including movies, TV shows, music, and more. Firestick, on the other hand, is a streaming device developed by Amazon that connects to your TV's HDMI port, enabling you to transform your television into a smart TV with various streaming capabilities.
In this blog post, we will guide you through the process of installing Kodi on your Firestick in just five simple steps. By combining the power of Kodi's media management and streaming capabilities with the convenience of the Firestick device, you'll have a comprehensive entertainment hub at your fingertips.
2. Preparing the Firestick
Before you can install Kodi on your Firestick, you need to make a few adjustments to the device's settings. Start by navigating to the "Settings" menu on your Firestick's home screen and selecting "My Fire TV" or "Device."
Next, choose the "Developer Options" or "Developer" menu. Here, you need to enable the "Apps from Unknown Sources" option, which allows you to install applications from sources other than the Amazon Appstore. This is necessary because Kodi is not available directly through the Appstore.
Additionally, it's advisable to turn off automatic updates for the Firestick's software to prevent any potential compatibility issues with Kodi. To do this, go back to the "Settings" menu, select "Preferences," followed by "Privacy Settings." From there, disable the "Device Usage Data" and "Collect App Usage Data" options.
3. Downloading and Installing Kodi
To install Kodi on your Firestick, you'll need to obtain the Kodi APK file and sideload it onto the device. One of the easiest methods to do this is by using the Downloader app, which is available in the Amazon Appstore.
Launch the Downloader app on your Firestick and enter the URL for the official Kodi website (https://kodi.tv/download). From the website, select the Android version of Kodi and choose the "ARMV7A (32BIT)" option. The APK file will begin to download.
Once the download is complete, the Downloader app will prompt you to install the APK file. Proceed with the installation, and once it's finished, you can choose to delete the APK file to save space on your Firestick.
Another alternative method for sideloading Kodi is by using ES File Explorer. Install ES File Explorer from the Amazon Appstore, launch it, and navigate to the "Downloader" option in the left-hand menu. Enter the same URL mentioned earlier to download the Kodi APK file and then install it.
4. Configuring Kodi on Firestick
After successfully installing Kodi on your Firestick, it's time to set it up and configure it to suit your preferences. When you launch Kodi for the first time, you'll be greeted with a default interface.
To enhance your Kodi experience, you can customize the interface by installing different skins. Skins change the look and feel of Kodi, allowing you to personalize it according to your taste. Navigate to the "Settings" menu within Kodi, select "Interface Settings," and choose "Skin" to explore and install various skins.
To fully utilize Kodi's capabilities, you'll want to add media sources. These can include local storage, networked drives, or online streaming services. By adding media sources, Kodi will organize and display your content in a user-friendly manner. In the "Settings" menu, select "File Manager" and choose "Add Source" to add your desired media sources.
Additionally, you can install various add-ons to expand Kodi's functionality. Add-ons provide access to additional content and features such as movie and TV show streaming, live TV, sports, and more. Explore the "Add-ons" section within Kodi to browse and install popular add-ons like Exodus Redux, Seren, or YouTube.
5. Troubleshooting and Additional Tips
While installing Kodi on your Firestick is relatively straightforward, you may encounter some common issues along the way. One common problem is the "Parse Error" during the APK installation. This error typically occurs when you download an incompatible APK file. To resolve this, ensure that you download the correct version of Kodi specifically designed for the ARMV7A (32BIT) architecture.
Another potential issue is related to storage space on your Firestick. As Kodi allows you to stream and download media content, it's crucial to manage your storage wisely. Consider regularly clearing the cache within Kodi and removing any unnecessary add-ons or media files to free up space and maintain optimal performance.
Remember to periodically update Kodi to enjoy the latest features, bug fixes, and security patches. Updates can be found on the official Kodi website (https://kodi.tv/download). Download the latest APK file using the Downloader app or ES File Explorer, then install it following the same steps as before.
To explore advanced features and optimize your Kodi experience, consider diving into settings like audio and video playback, subtitle management, parental controls, and more. Online Kodi communities and forums can provide additional tips and tricks to enhance your usage and address any specific requirements you may have.
By following these steps and troubleshooting tips, you'll be able to successfully install Kodi on your Firestick, transforming it into a powerful media center that offers a vast array of entertainment options.
How to use the AirBeamTV screen mirroring app with Kodi?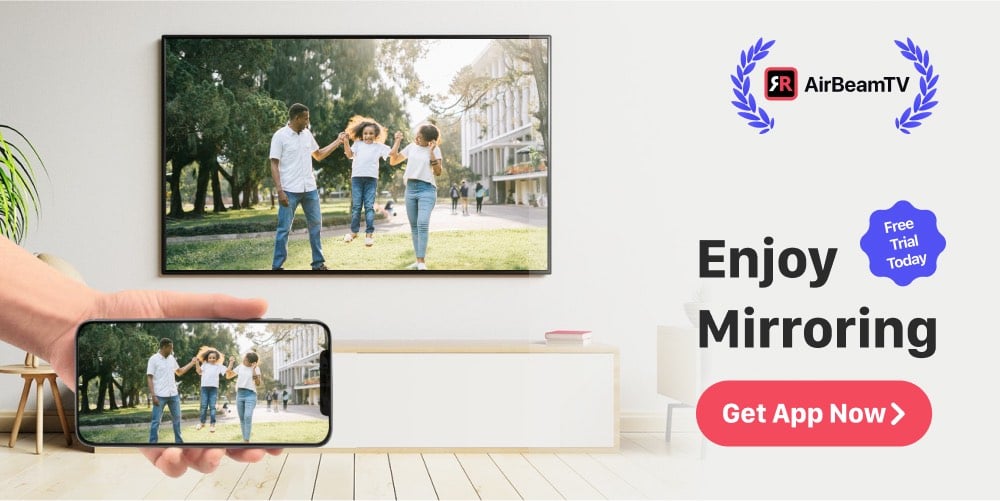 To use Fire TV screen mirroring app by AirBeamTV with Kodi, follow these steps:
Ensure that both your FireTV device and the device you want to mirror from (e.g., smartphone, tablet, or computer) are connected to the same Wi-Fi network.
On your FireTV device, navigate to the home screen and go to the search bar located at the top of the screen.
Search for and install the "AirBeamTV" app from the Amazon Appstore on your FireTV device.
Launch the AirBeamTV app on your FireTV device. You should see an on-screen code displayed.
On the device you want to mirror from, open the settings for screen mirroring or casting. This process may vary depending on your device and operating system.
Find and select your FireTV device from the available devices for screen mirroring.
Enter the on-screen code displayed on your FireTV device into the corresponding field on your mirroring device.
Once connected, your mirroring device's screen should now be mirrored on your FireTV device.
Launch the Kodi app on your mirroring device.
Start playing the content you want to watch through Kodi on your mirroring device. It should now be displayed on your FireTV device through screen mirroring.
Our apps are mostly used with iOS. Mirroring iPhone to Firestick becomes easy with our revolutionary casting apps. Get the free-trial today.
It's not only available for iOS and Android but also for MacOS. Enjoy videos, images, apps on the big screen and mirror Mac to Firestick in recordtime.
Kodi Disadvantages
While Kodi offers numerous advantages, it's important to consider potential disadvantages as well. Here are six disadvantages associated with Kodi:
Pirated Content Concerns: One of the major downsides of Kodi is the availability of third-party add-ons that allow access to copyrighted or pirated content. Using such add-ons can be illegal and may infringe upon intellectual property rights.
Technical Complexity: Kodi can be complex for some users, especially those who are not familiar with media player software or technology. Setting up and configuring Kodi, managing add-ons, and troubleshooting issues may require technical expertise or additional research.
Learning Curve: Kodi's user interface may have a learning curve for beginners. Navigating through menus, customizing settings, and understanding the various features may take time to grasp, particularly for users who are not tech-savvy.
Lack of Official Support: Kodi is an open-source project developed by a community of volunteers. While there are forums and community support available, the lack of official customer support channels can make it challenging to resolve complex issues or receive prompt assistance.
Malware Risks: Third-party add-ons or repositories can pose security risks, as they may contain malicious software or be vulnerable to hacking. It is crucial to be cautious when installing add-ons from untrusted sources and regularly update Kodi to mitigate potential security threats.
Compatibility Issues: Kodi's compatibility with certain devices, operating systems, or hardware configurations may vary. Some older or less common devices may have limitations in running Kodi smoothly or may not be officially supported, which could impact the user experience.
Frequently Asked Questions
What is Kodi?
Kodi is a popular open-source media player software that allows users to organize and stream various types of digital content, including movies, TV shows, music, photos, and more. It provides a user-friendly interface and supports a wide range of platforms, making it a versatile solution for creating a personalized entertainment center. With Kodi, users can access and manage their media libraries, install add-ons for additional functionality, and enjoy a seamless media playback experience.
Why would I use Kodi?
Using Kodi offers several advantages that make it a popular choice for media playback and organization. Here are six advantages of using Kodi:
Centralized Media Hub: Kodi acts as a centralized hub for all your media content, including movies, TV shows, music, and photos. It allows you to organize and access your entire media collection from a single platform, making it convenient and efficient.
Cross-Platform Compatibility: Kodi is compatible with a wide range of platforms and operating systems, including Windows, macOS, Linux, Android, iOS, and more. This cross-platform compatibility ensures that you can access your media on various devices, from your computer to your smartphone or tablet.
Customizable Interface: Kodi offers a highly customizable interface, allowing you to personalize the look and feel according to your preferences. You can choose from different skins and themes, rearrange menus, and customize various settings to create a personalized media experience.
Extensive Add-Ons and Plugins: Kodi supports a vast collection of add-ons and plugins that expand its functionality. These add-ons allow you to stream content from popular online platforms, access live TV channels, integrate with music streaming services, and much more. The availability of add-ons enhances your media options and tailors Kodi to your specific needs.
Multi-Format Media Support: Kodi supports a wide range of media formats, codecs, and file types, ensuring compatibility with various file formats you may encounter. Whether it's your favorite movies in MKV format or your music collection in MP3, Kodi can handle it all.
Community and Support: Kodi has a dedicated and active community of users and developers who contribute to its growth and provide support. You can find helpful resources, tutorials, and forums where you can seek assistance, discover new add-ons, and stay updated with the latest developments in the Kodi ecosystem.
How much does Kodi cost?
Kodi itself is free to download and use. It is an open-source media player software that is available at no cost. You can visit the official Kodi website or the respective app stores for various platforms to download and install Kodi without any charges.
However, it's important to note that while Kodi itself is free, there may be costs associated with certain aspects of using Kodi. For example:
Hardware: You may need to purchase compatible hardware devices to run Kodi, such as a device like Firestick, a computer, or a Raspberry Pi. The cost of these devices varies depending on the brand, specifications, and where you purchase them.
Content Services: While Kodi provides the platform to organize and play media files, accessing certain streaming services or premium content may require paid subscriptions or purchases. For example, if you want to stream movies or TV shows from popular services like Netflix or Amazon Prime Video through Kodi, you will need to have a subscription to those services.
Add-Ons and Extensions: While many add-ons for Kodi are available for free, some may require a one-time purchase or a subscription fee to access premium features or specific content. It's important to be aware of any costs associated with add-ons and read the terms and conditions before making any purchases.
What is Kodi used for?
Kodi is used as a versatile media player software that allows users to organize and access various types of digital content. Here are some key purposes and uses of Kodi:
Media Playback: Kodi serves as a central hub for playing media files, including movies, TV shows, music, photos, and even streaming content from the internet. It supports a wide range of formats and codecs, providing a seamless playback experience.
Media Organization: With Kodi, users can organize their media libraries efficiently. It enables users to create customized categories, add artwork and metadata, and create playlists for easier navigation and enjoyment of their media collection.
Streaming: Kodi offers access to a wide variety of streaming content through add-ons and plugins. These add-ons allow users to stream movies, TV shows, live sports, music, and more from various online sources, expanding the range of available entertainment options.
Personalization: Kodi provides extensive customization options, allowing users to personalize the interface, apply different skins, and configure various settings to suit their preferences. This flexibility ensures that each user can create a unique and tailored media experience.
Add-Ons and Extensions: Kodi supports add-ons and extensions that enhance its functionality. Users can install add-ons to access additional streaming services, integrate with popular media platforms, enable features like subtitles and parental controls, and even play games or access online content from specific providers.
How do I reset Kodi on FireStick?
Resetting Kodi on FireStick is a straightforward process that can help resolve various issues or start fresh with a clean installation. Here's how you can reset Kodi on FireStick:
From the FireStick home screen, navigate to the Settings menu using the navigation buttons on your remote.
Scroll to the right and select "Applications" from the available options.
Within the Applications menu, scroll down and choose "Manage Installed Applications."
A list of installed applications will appear. Scroll down and find Kodi from the list, then select it.
On the Kodi application page, you will find various options. Select "Clear data" to remove all the data associated with Kodi, including settings, add-ons, and preferences.
A warning message will pop up, confirming if you want to clear the data. Select "Clear data" again to proceed.
Once the data is cleared, you can press the home button on your remote to return to the FireStick home screen.
To reinstall Kodi, you can follow the installation steps mentioned in the blog post "How to Install Kodi on Firestick" or download it again from the Amazon Appstore or official Kodi website.
Is Kodi legal?
Yes, Kodi itself is a legal media player software. It's like a program that lets you organize and play your own movies, TV shows, music, and pictures. You can download it for free and use it without any problems.
However, there are some things you need to be careful about. Some people make extra add-ons for Kodi that let you watch copyrighted movies or shows without paying for them. That's not legal. So, it's important to only use Kodi for your own stuff or with add-ons that are legal and official.
Just remember, using Kodi itself is legal, but you have to be responsible and follow the rules about copyrighted content in your country. Stick to the legal ways of using Kodi, and you'll be on the right side of the law.