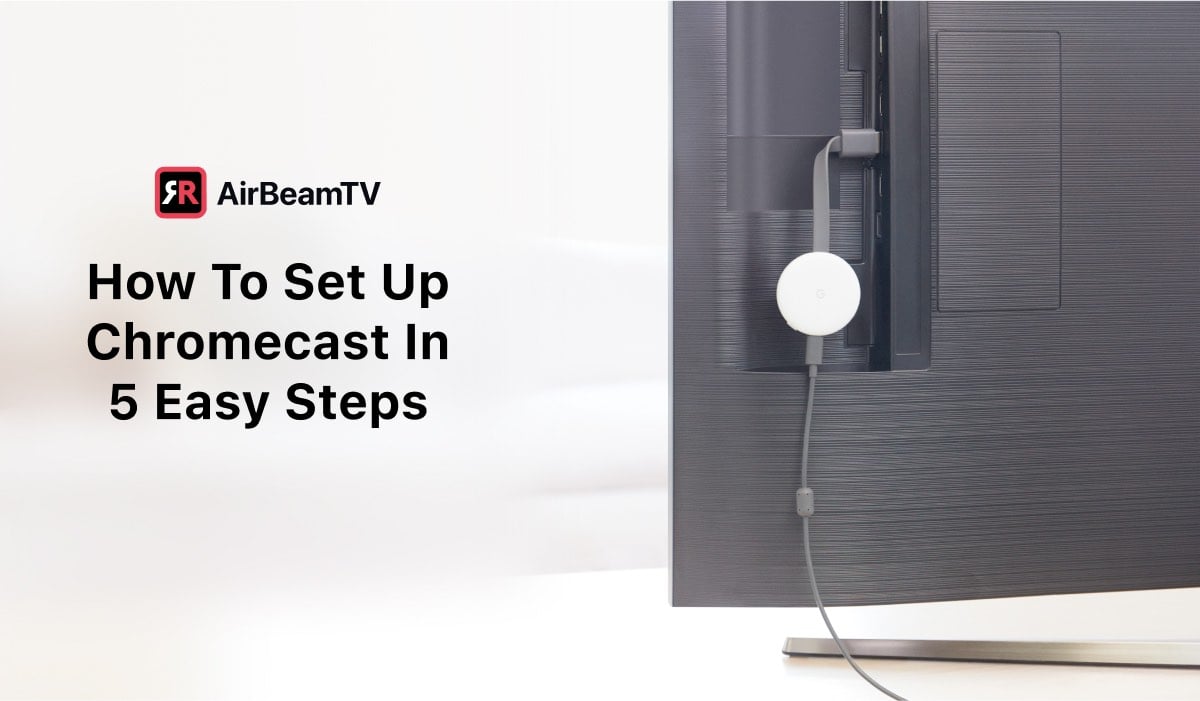 The Definitive Guide To Set Up Chromecast On TV
Chromecast is a very popular brand of streaming devices made by Google. It's considered to be the finest and cheapest media player by many. With the handy media player you can watch Netflix, YouTube, Disney Plus and much more on any TV.
The Chromecast line featured three models – Chromecast, Chromecast Ultra and Chromecast with Google TV. The first two have been discontinued, but Google still offers software updates. What is more, you can still get yourself the basic Chromecast device in many online retailers and resellers.
Setting up your Chromecast is not a tricky process and will take you around 10 minutes at most. AirBeamTV explains in 5 easy steps how to set up Chromecast and Chromecast with Google TV on any television.
Are you looking for a way to cast your entire screen to a TV screen? AirBeamTV has free-to-try apps that allow you to screen mirror to Chromecast from Android and iPhone & iPad! Try them today.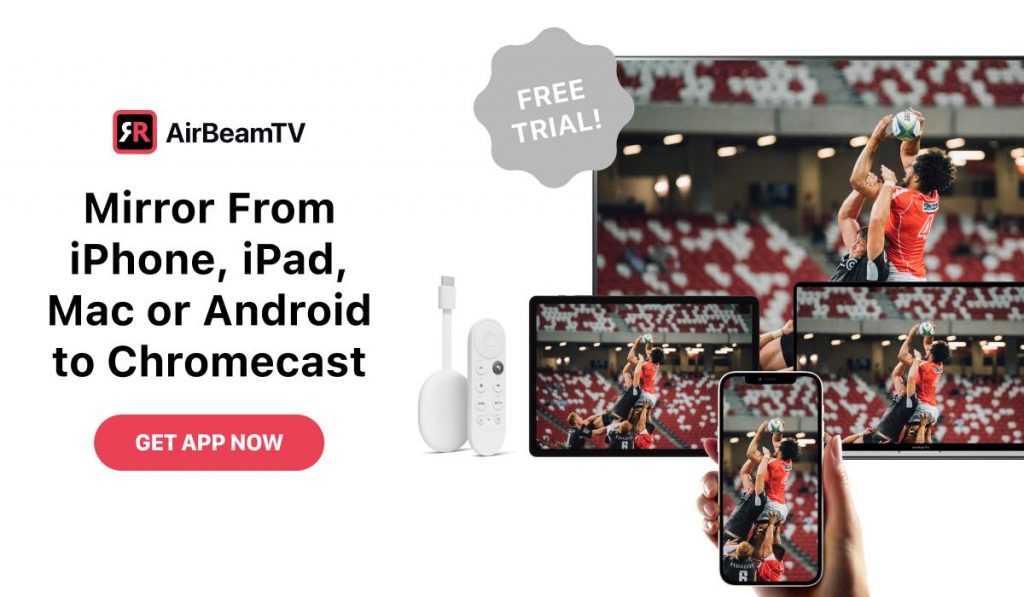 Set up your new Chromecast in 5 steps: this is how to do it.
Below you'll find detailed instructions on how to set up your Chromecast and your Chromecast with Google TV.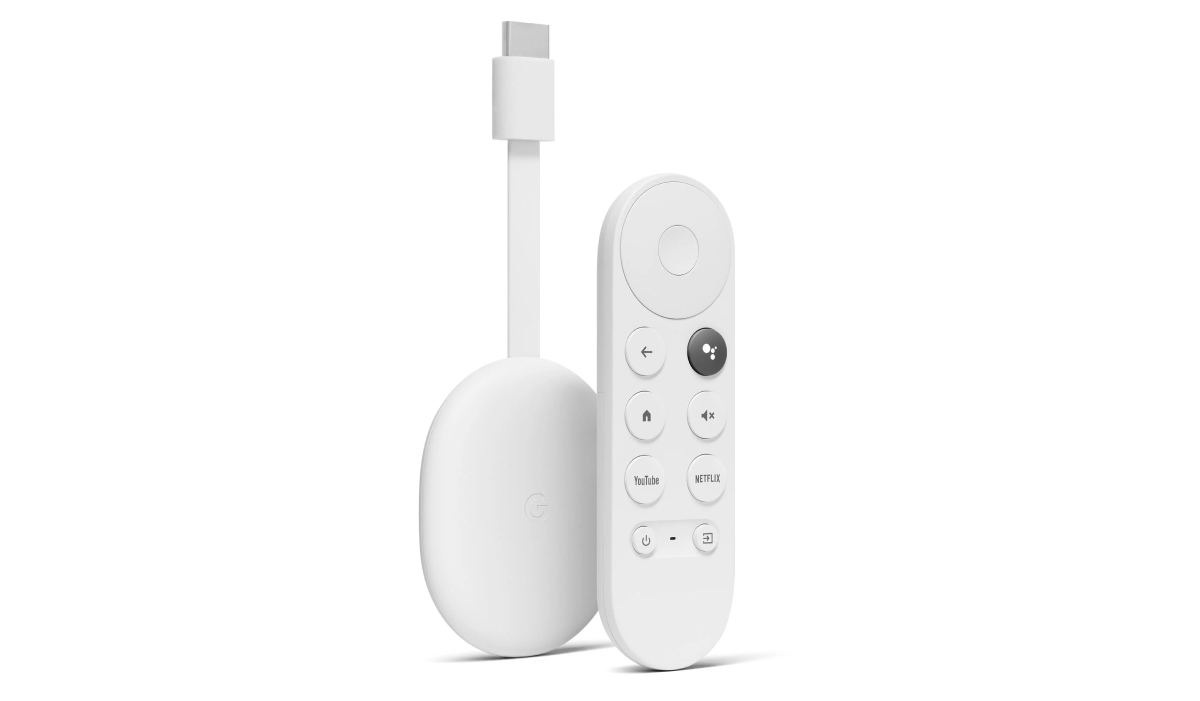 This is how you install your new Chromecast
Although more and more media players (like Firestick or Roku) are appearing on the market, the Chromecast remains one of the best ways to play videos, films and series on your television.
The small device is cheap, offers support for numerous services and works well with smart Nest equipment such as the Nest Hub. For example, you can ask the speaker to play your favorite Netflix series on the Chromecast.
Setting up a Chromecast is a piece of cake and can be done within ten minutes. The step-by-step plan below tells you exactly what to do. This way you can quickly get started with your latest gadget.
Good to know: you can partially use this step-by-step plan for the Chromecast with Google TV. You will automatically notice on the television and in the Home app when the steps deviate from setting up a Chromecast. We will explain the further Chromecast with Google TV setup process as well.
Requirements
Here's what you'll need to successfully set up your Chromecast.
Chromecast device
TV or HDMI-equipped display
WiFi connection
Google Account
Google Home App
Setup your Chromecast:
1 | Connect Chromecast to TV
Connect the Chromecast's HDMI cable to your TV's HDMI port. Next, make sure your Chromecast is getting enough power. With most modern TVs, it is enough to connect the included USB cable to your television. If that doesn't work, you can supply the Chromecast with power via your socket with the supplied power strip.
2 | Choose the right HDMI input
Turn on your television and switch to the channel for the HDMI port to which you have connected the Chromecast.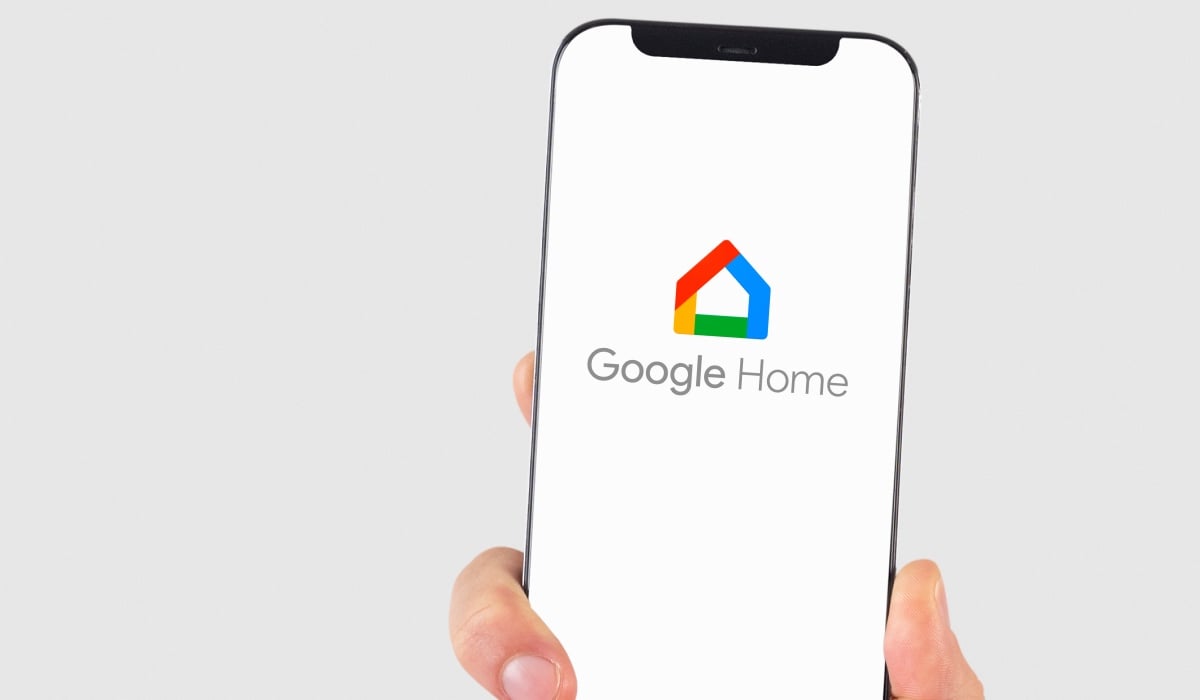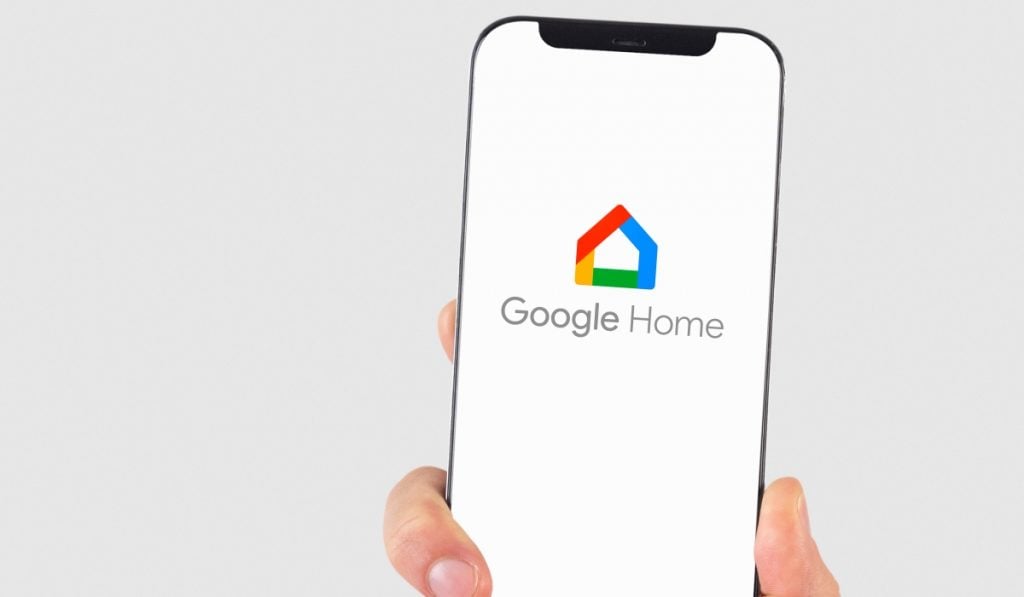 3 | Open the Google Home app
Download the Google Home app (for Android or iOS) on your smartphone or tablet and open it. If necessary, sign in with your Google account. At the top of the screen you will see the question whether you want to set up a Chromecast. Click this.
4 | Set up the Chromecast
When you start pairing, a code will be shown on your television and in the app. Check if the codes match. If you have multiple Chromecast devices setup around your home or if your neighbor has one, you might be connecting to a wrong one! If the codes are the same, click 'Agree'.
Next, choose a WiFi network to use on the Chromecast. Make sure that this network always has sufficient range and speed, otherwise your Chromecast will not be able to stream or only stream at a low resolution.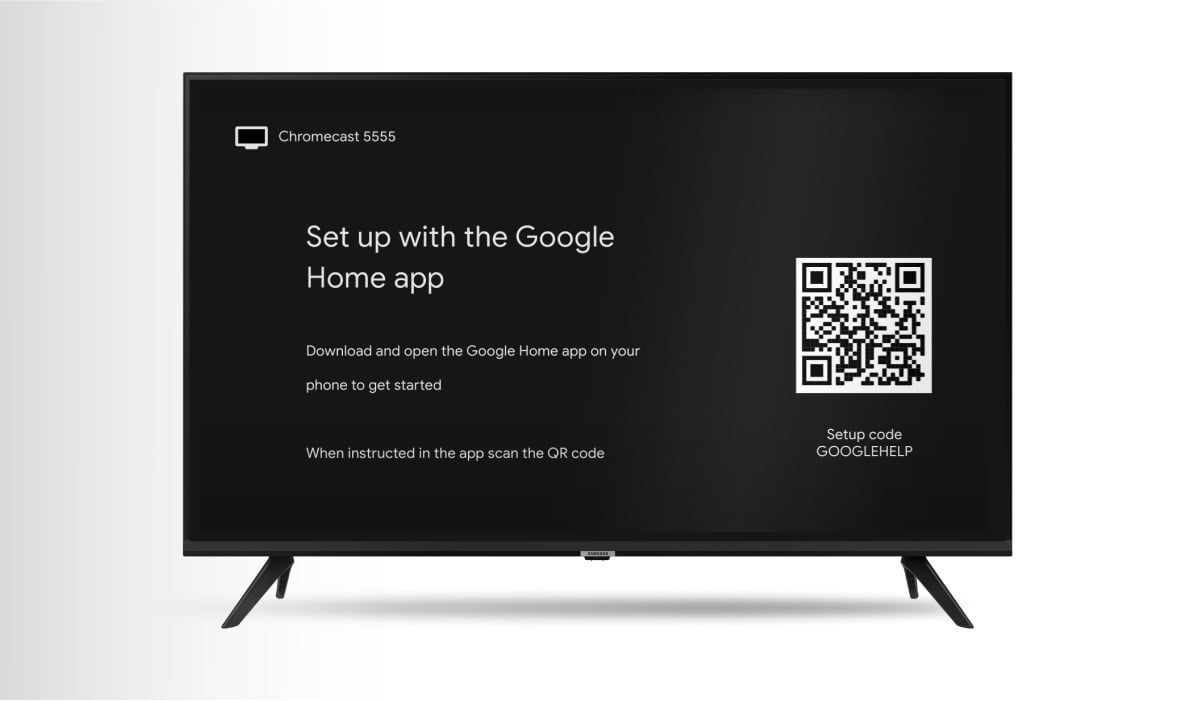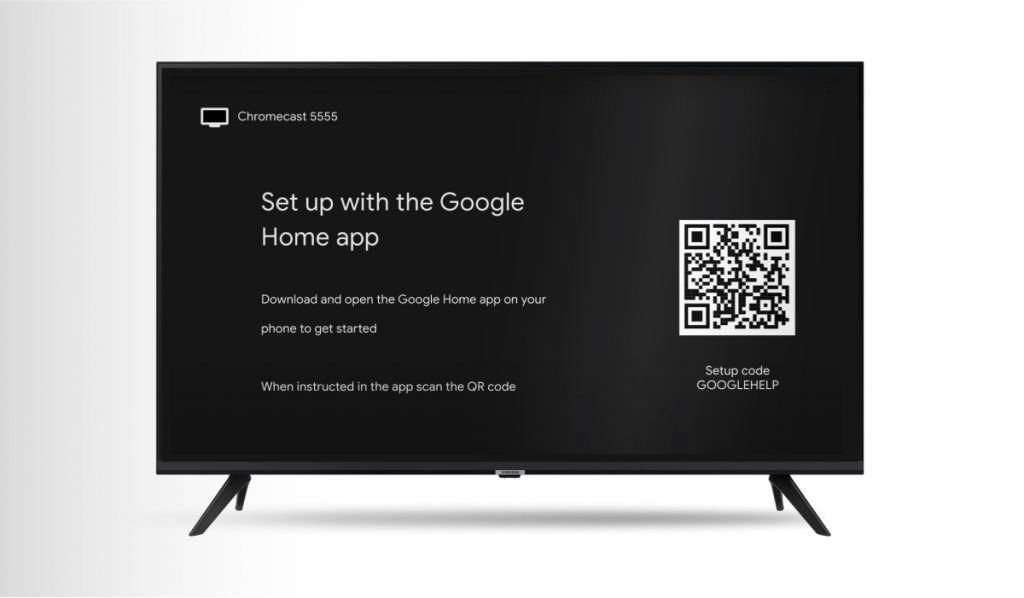 5 | Watch the Google Home introduction:
After completing the installation, the Home app gives you a brief explanation of how everything works, while everything is set up for you in the background. After less than a minute you can get started with your Chromecast yourself.
How to set up Chromecast with Google TV
The initial setup process for Chromecast and Chromecast with Google TV is almost the same. There are, however, some key differences, which we'll show you below!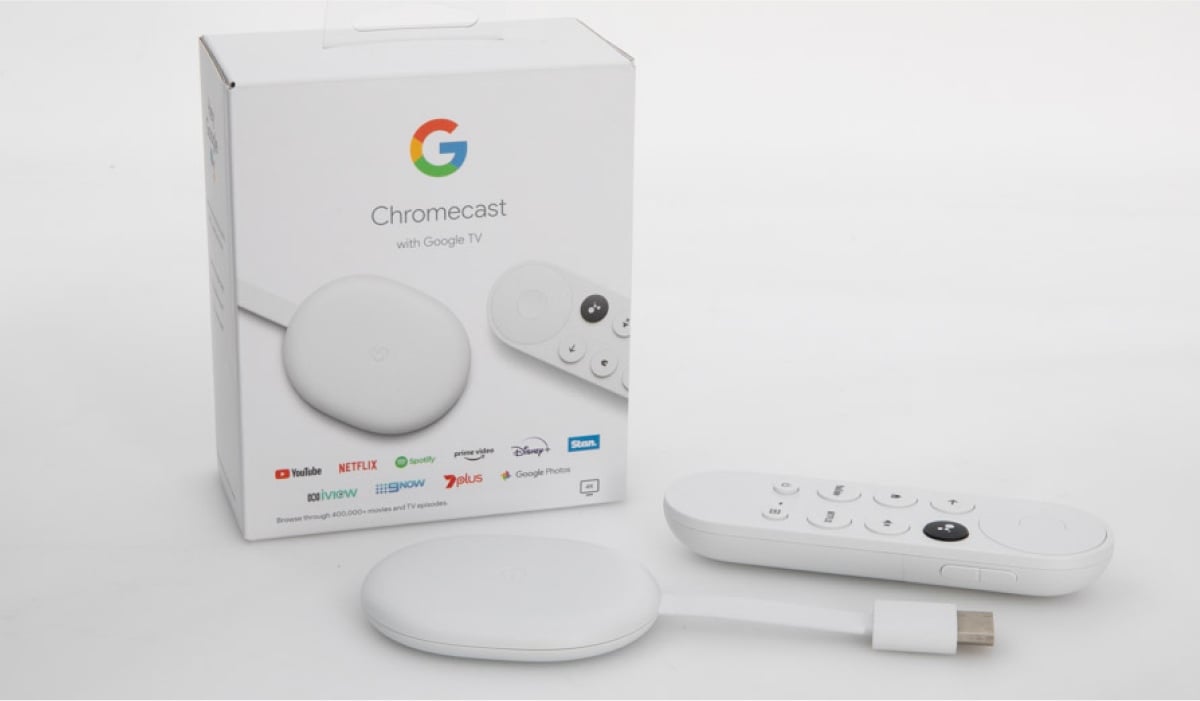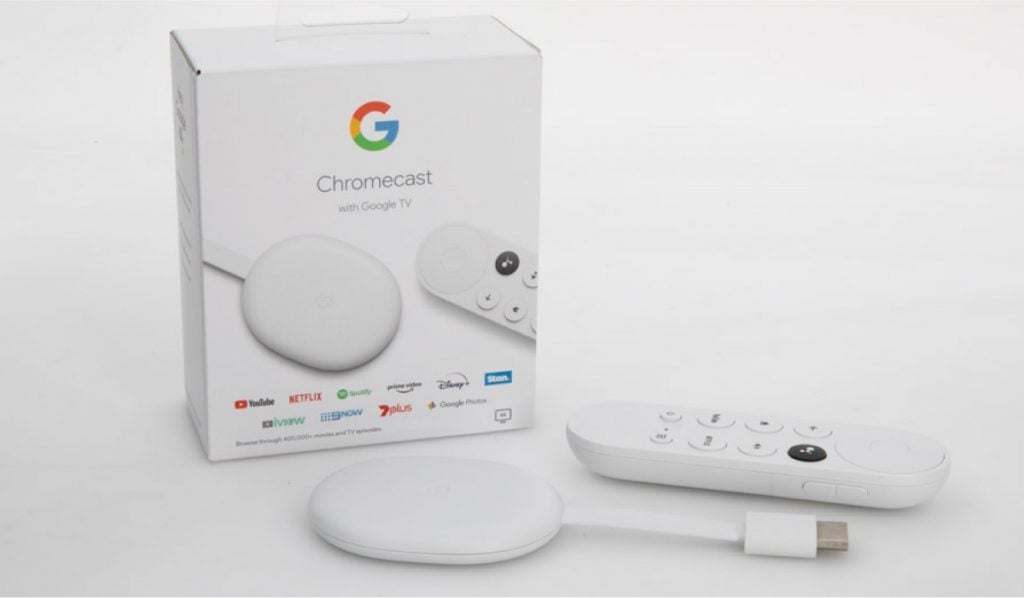 Here's how to set up your Chromecase with Google TV:
1 | Connect Chromecast to TV via HDMI
Connect your Chromecast device to your TV via the HDMI plug. Then, connect it to power via the provided USB-C cable and adapter.
Make sure to pick the HDMI socket with your Chromecast as your TV's input.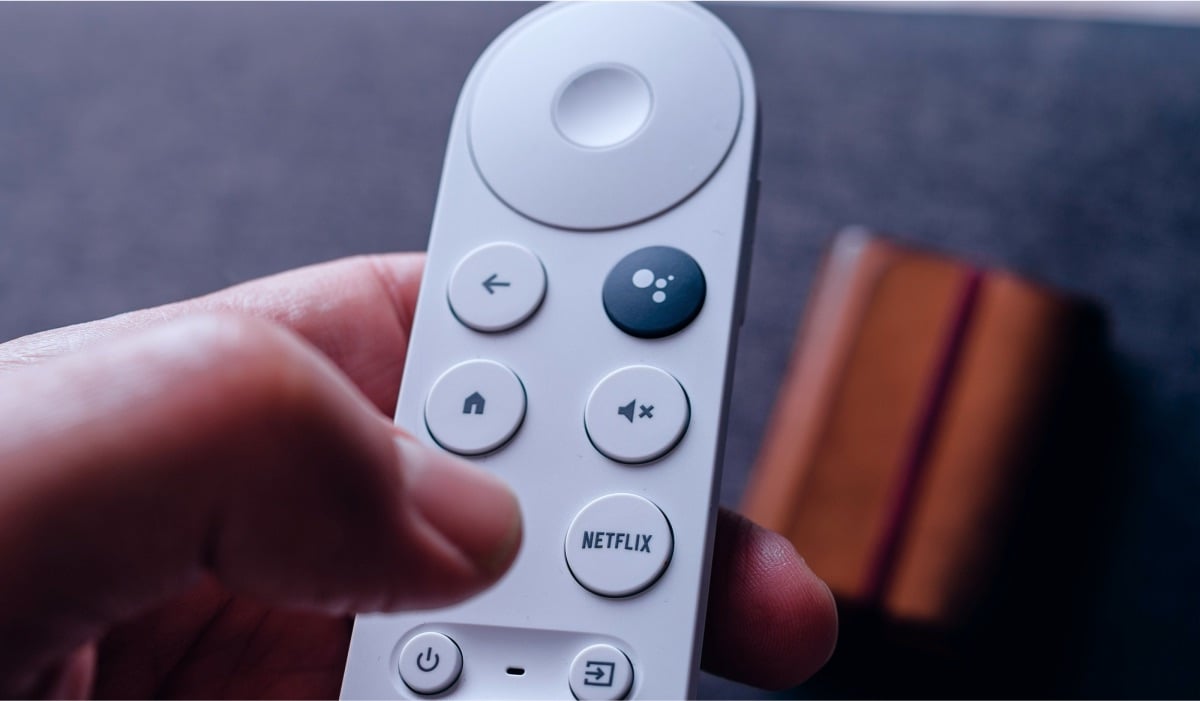 2 | Pair your remote
When you've chosen the rigt input, the next step is to pair the provided Google remote with your Chromecast. Your TV will display instructions.
To pair your remote, first insert two provided batteries. Then once you see the pairing screen, press and hold both the Back and Home buttons. Hold them until you see a yellow pulsating light on your remote.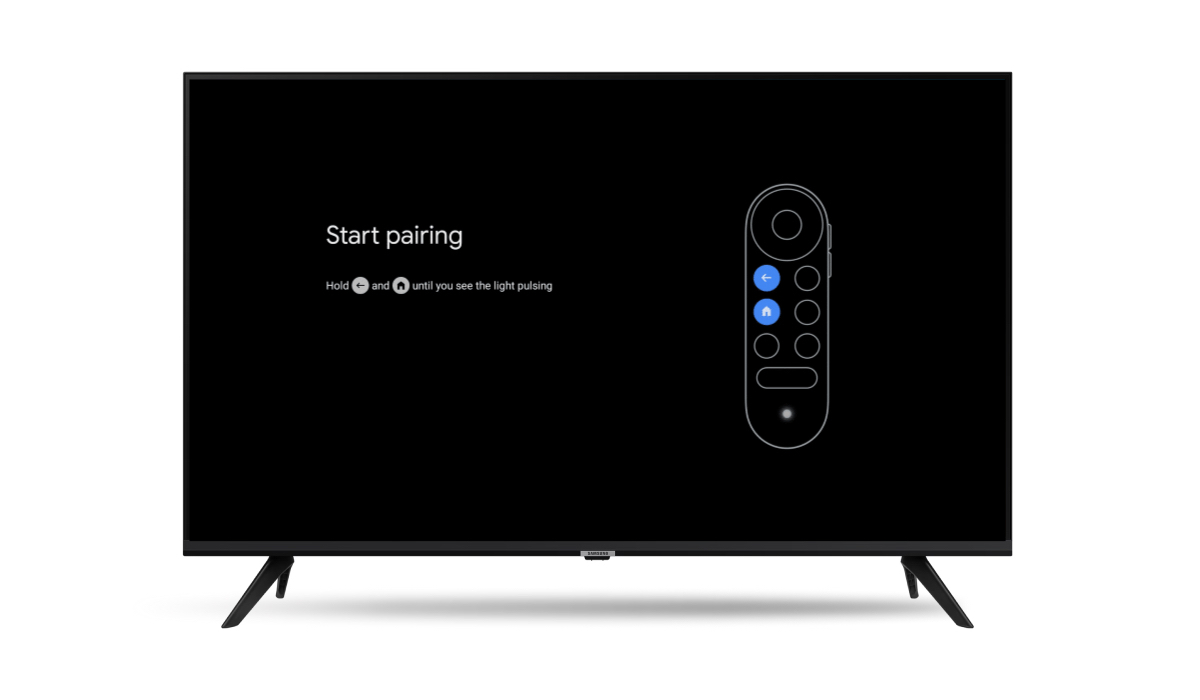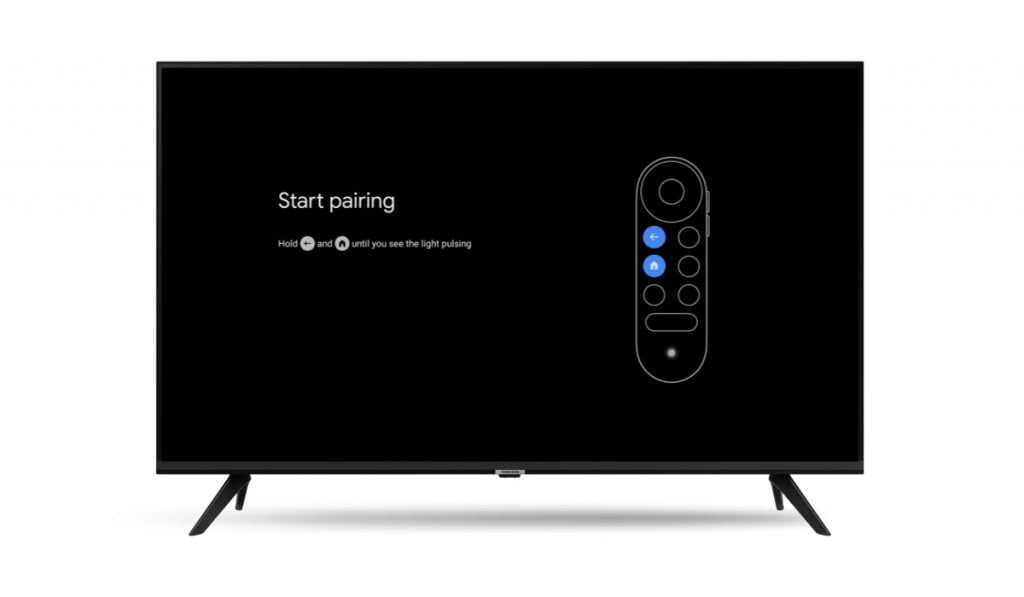 3 | Select the language
Next, you will see a language selection menu. Simply scroll down with your remote until you see the language you want to use your Chromecast in.
4 | Set up Chromecast with Google TV using Google Home
This next step will require you to have the Google Home app installed on your phone and a Google Account set up.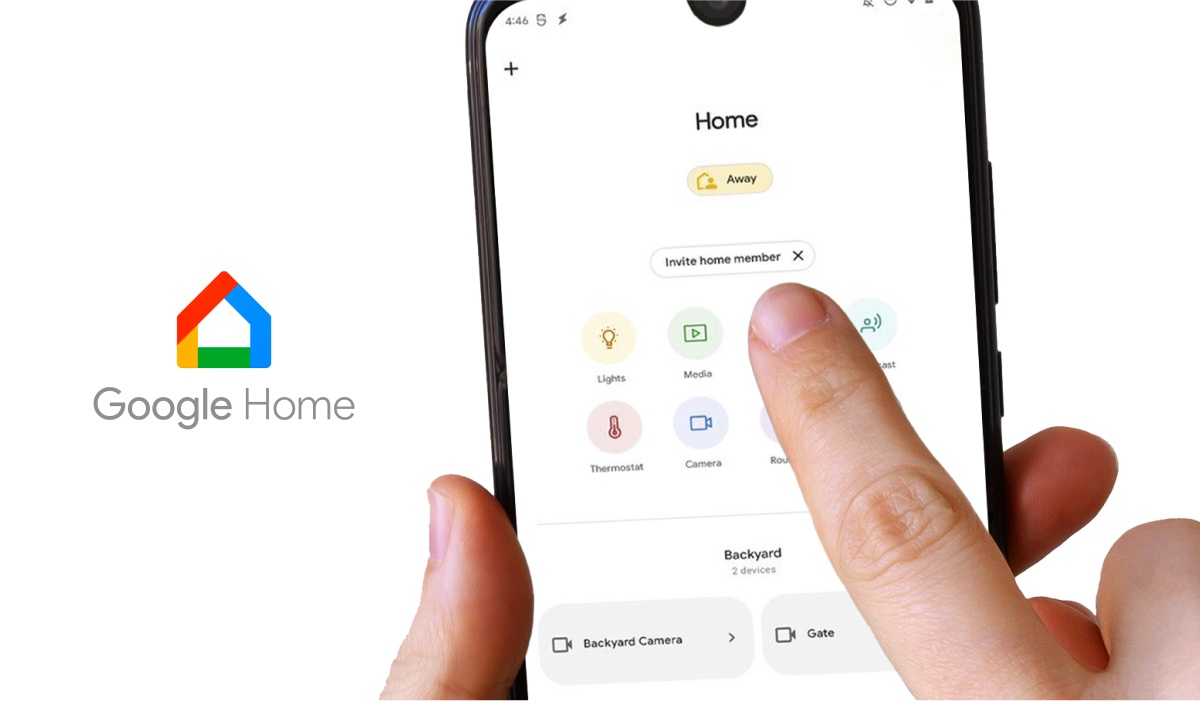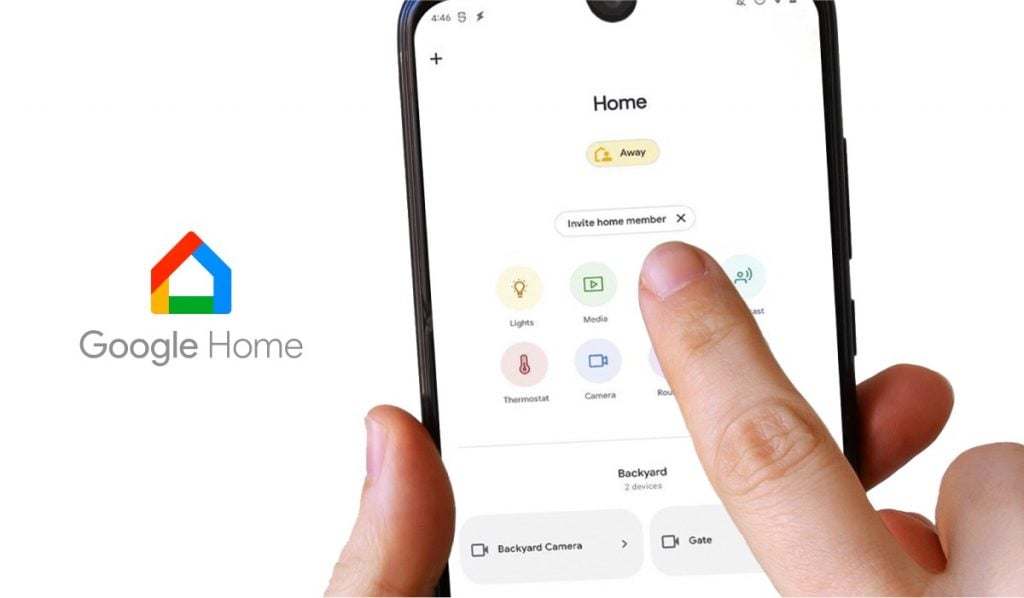 Open the Google Home app. Click the ,+' icon in the top-left corner and then choose 'Set up device'.
From there, Google Home will recognize all nearby compatible devices connected to the same WiFi. Make sure your TV is connected to the same WiFi network as your smartphone.
Pick your Chromecast with Google TV. Check the number in the top-left corner of your TV and make sure it matches the number on your smartphone. Next, scan the QR code on your TV using your phone. Follow the further in-app instructions.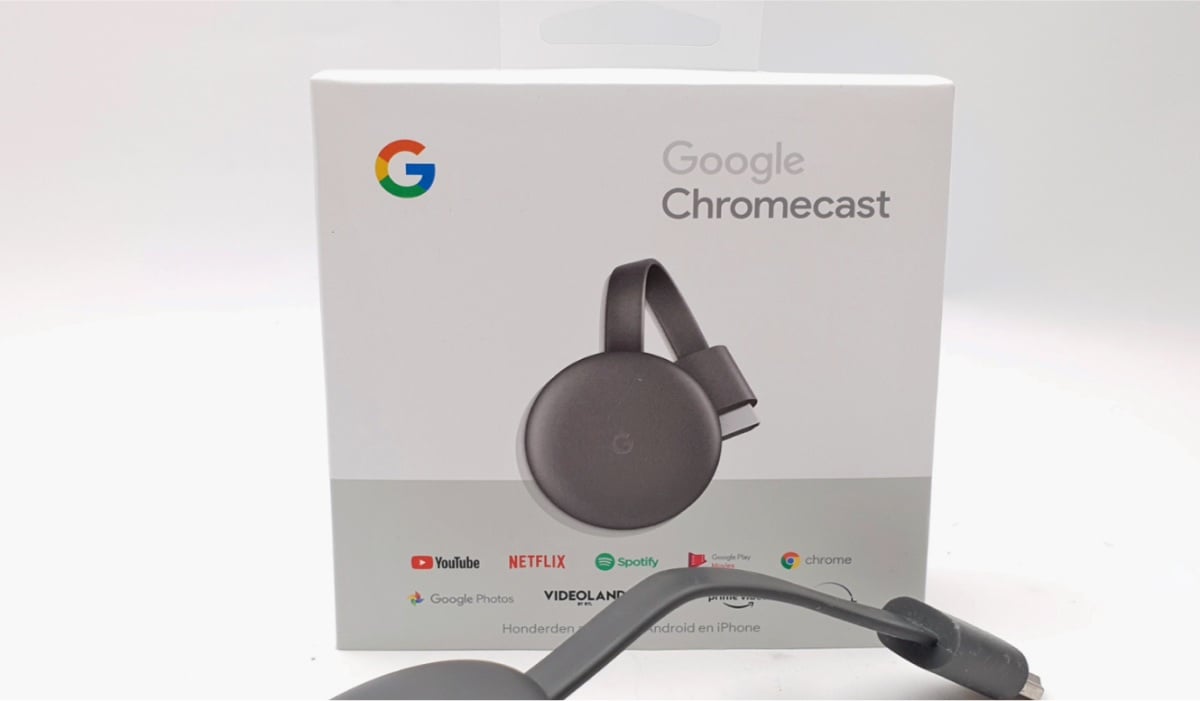 5 | Set up Google TV
The last step of setting up Chromecast with Google TV is getting the Google TV on.
Google TV is an interface that merges all your favorite streaming services into one. What is more, it gives you recommendations from the your entire streaming subscription list!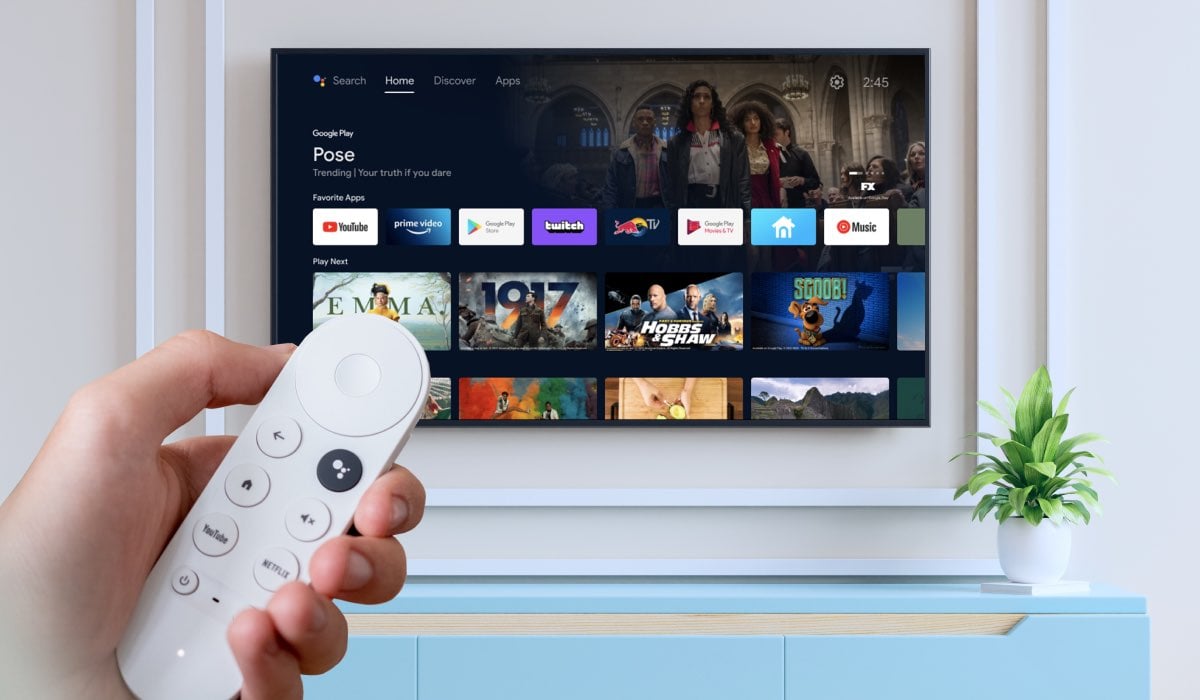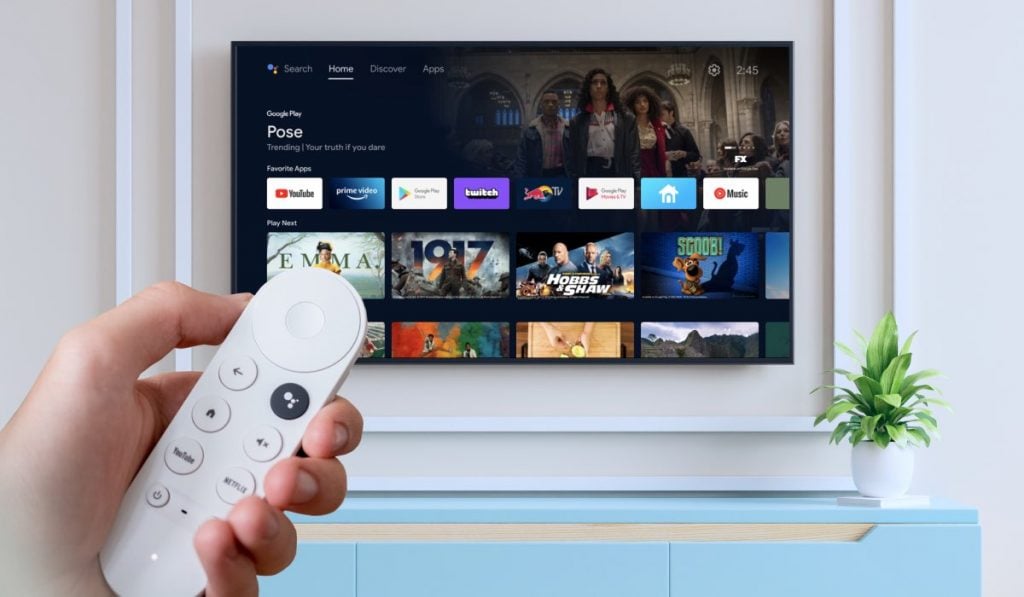 To set up Google TV, first choose the streaming services you wish to add. You can do it in the Google Home app.
Then, after following some further remote setup instructions, Chromecast will install the apps you picked earlier. After that, your Chromecast with Google TV is ready to use!
How to cast Chromecast to TV from phone?
Do you want to cast your phone, tablet or laptop onto the TV screen? AirBeamTV has got your back! Discover our line of screen mirroring apps. We offer applications for all popular TV and streaming device models, including Chromecast.
Enjoy our apps on your iPhone, iPad, MacBook or Android device. Cast to your Chromecast from iOS or screen mirror to Chromecast from Android and enjoy content on the big screen from anywhere.
Each of our apps has a free trial period. With it, you can discover just how easy it is to cast Chromecast to TV. AirBeamTV makes it simple for users to take advantage of Chromecast streaming, so don't miss out on this exceptional experience.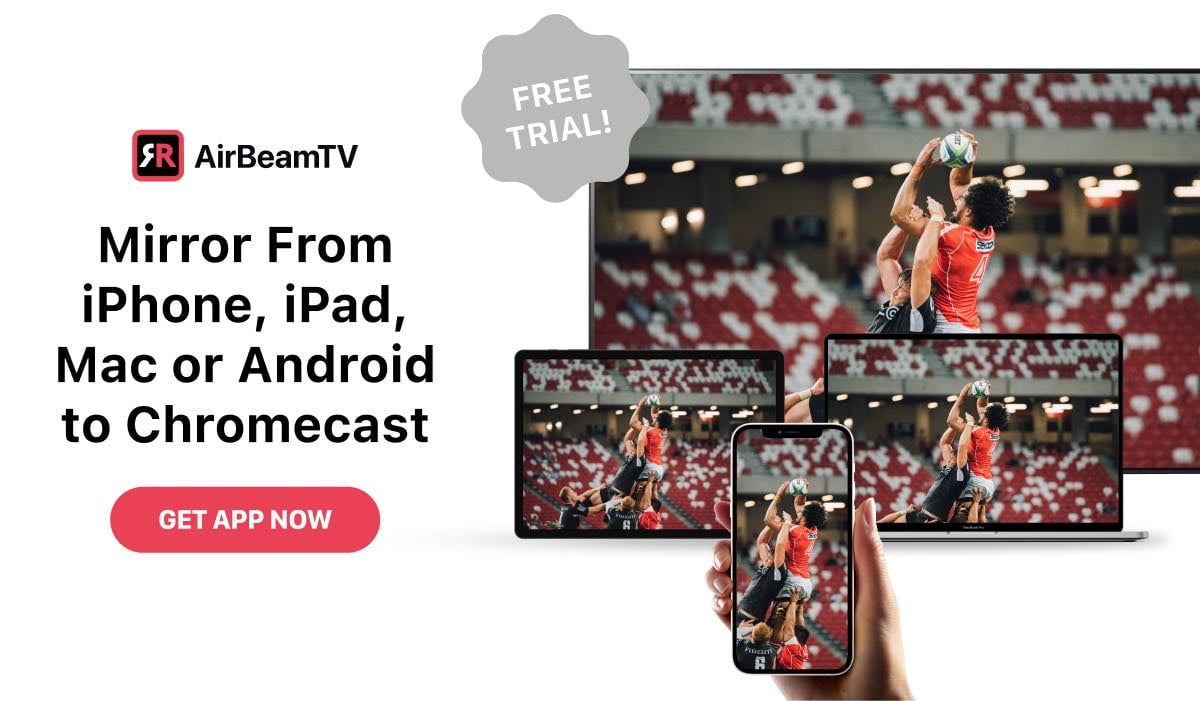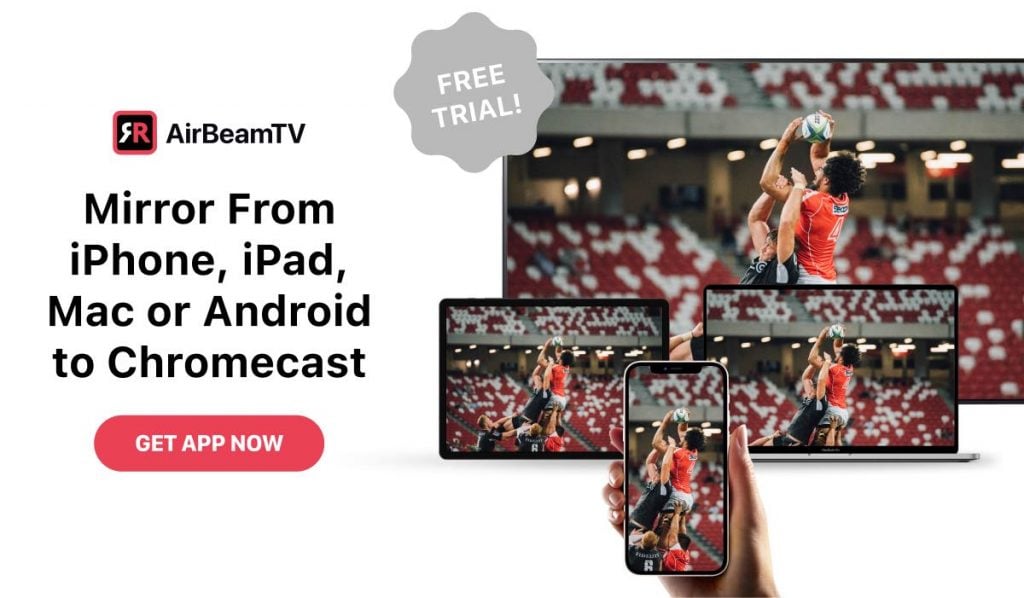 Conclusion
Now you know how to easily set up your Chromecast and your Chromecast with Google TV. You also know how to cast to your Chromecast device from iPhone, iPad, Android and MacBook.
Got any questions? Don't hesitate to reach out to us!
Discover More:
Chromecast From Android Screen Mirroring With Free App
Chromecast vs Firestick: Ultimate Media Streaming Device Guide
Connect Android Phone & Tablet To Chromecast In Record Time