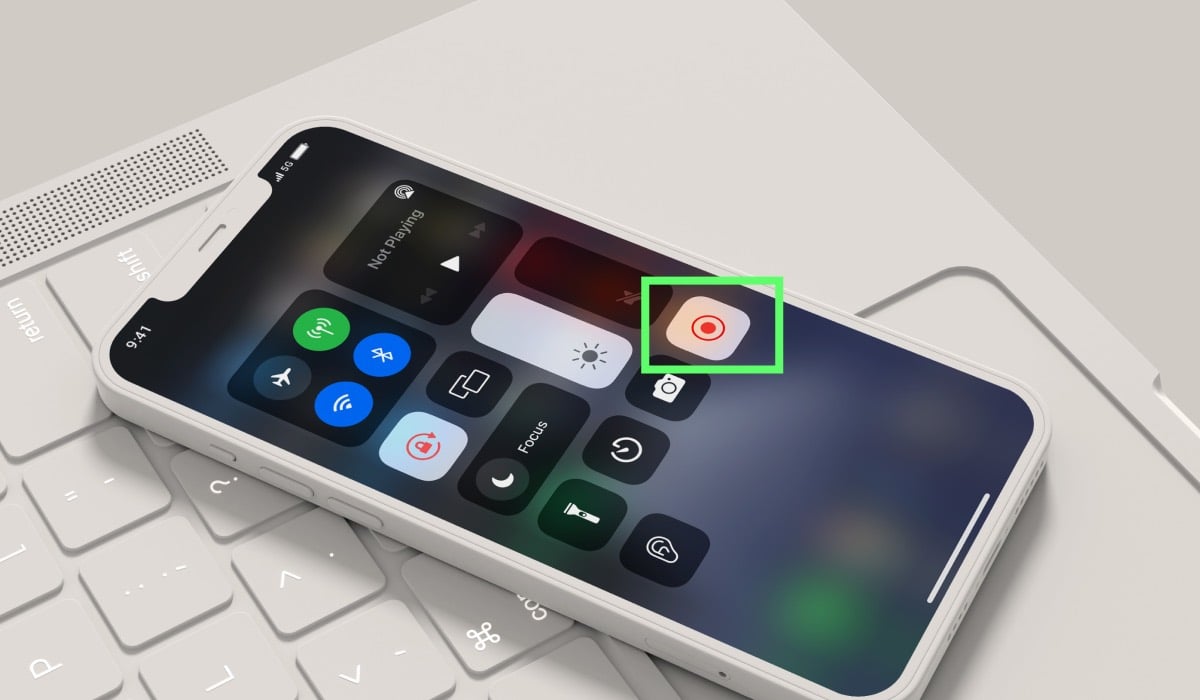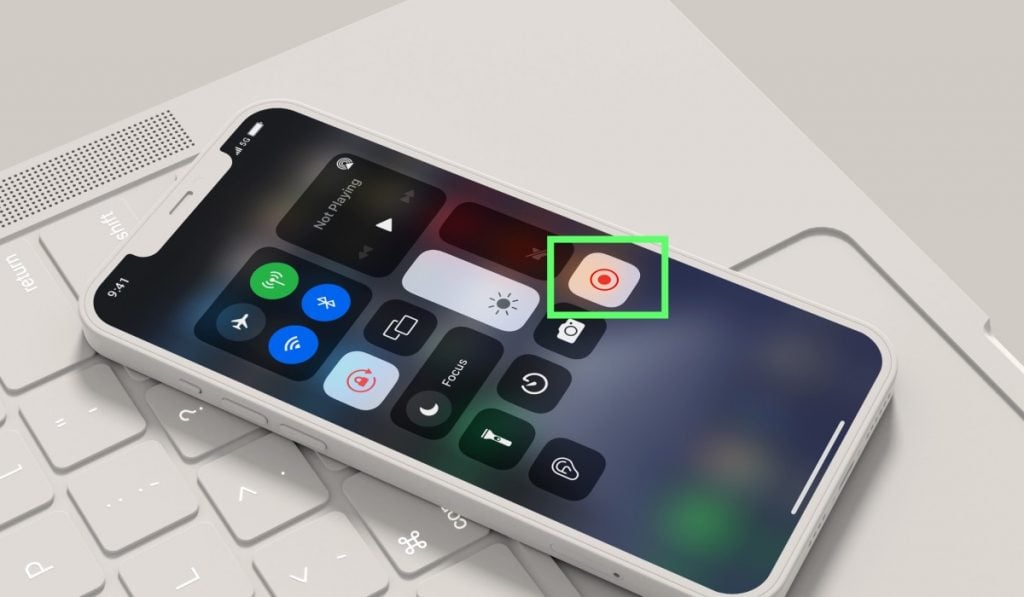 When parental controls is enabled on your iOS device, then "Screen Recording" restrictions are also on by default. When it is restricted, you will not be able to start screen mirroring from your iPhone or iPad device to TV. Thus if you have parental controls enabled on your iOS device, please make sure that "Screen recording" is not restricted, to be able to mirror your iOS screen to TV.
How To Turn On Screen Record – Ultimate Guide 2022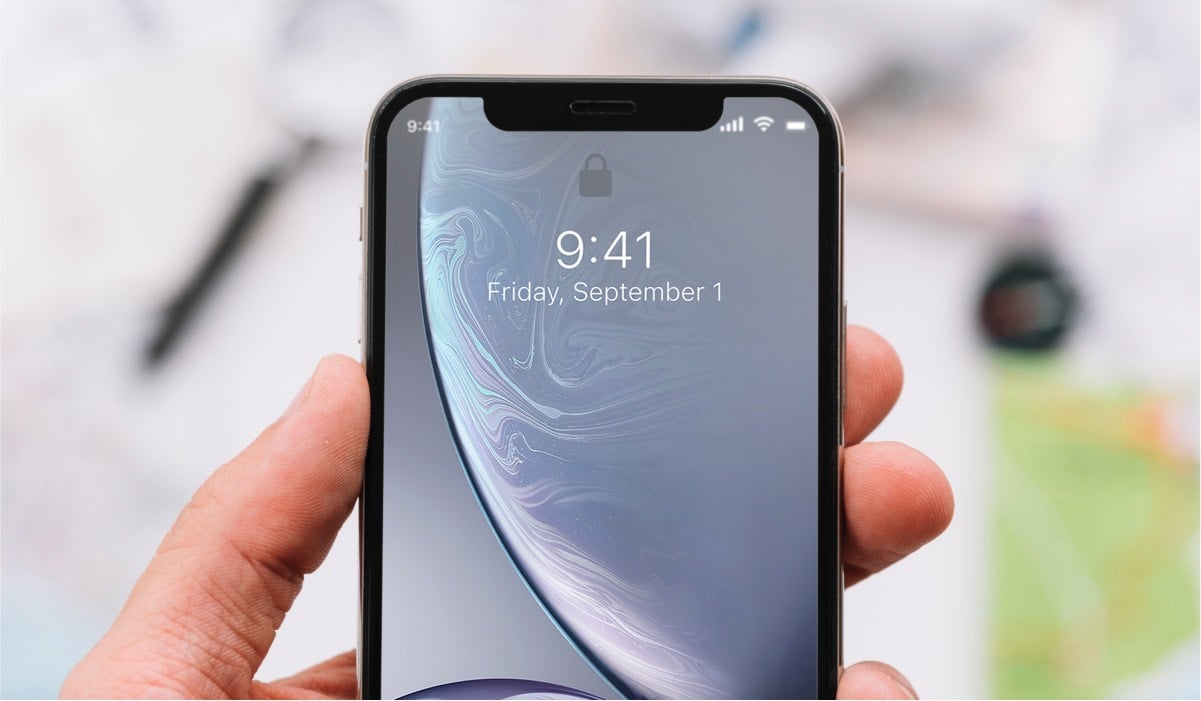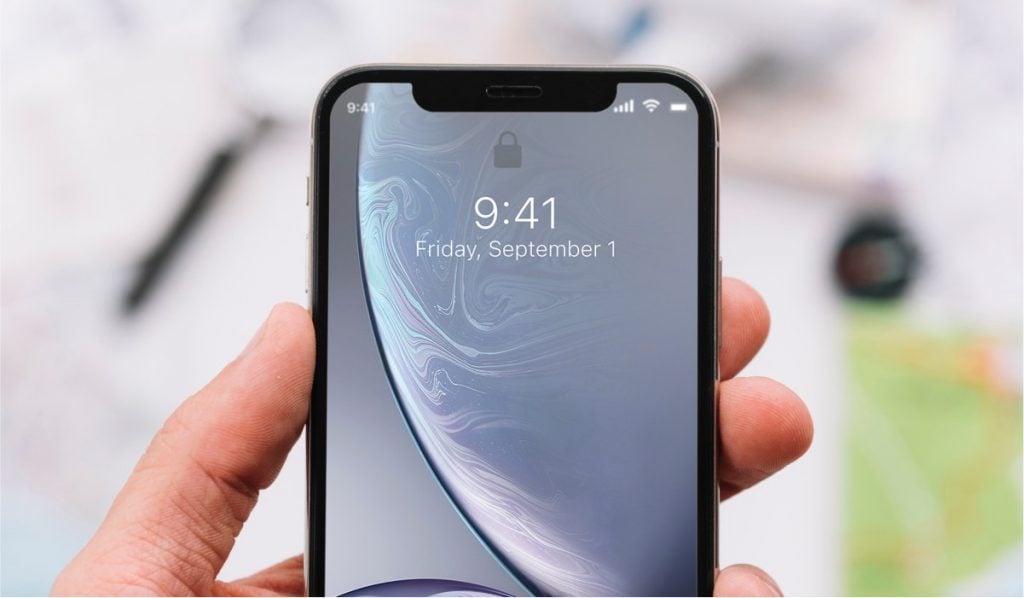 Please read the instructions below on how you can turn OFF restrictions for Screen Recording on your device.
iOS 12, 13, 14 and 15
If you are on iOS 12, 13, 14 or 15, go to:
Settings > Screen Time > 'Content & Privacy restrictions' → Content restrictions.

Scroll to the bottom and you will see an option called 'Screen Recording'.

Set 'Screen recording' to 'Allow'.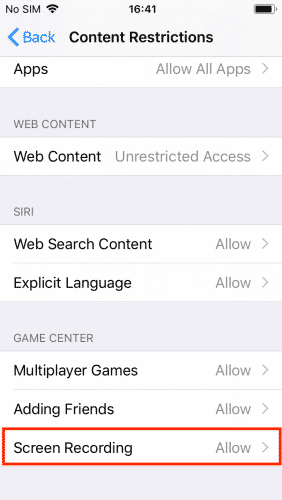 Screenshot for iOS 12 & 13, 14 & 15.
How To Enable Screen Record?
Screen recording is a handy feature that allows you to capture what's happening on your screen. But if you have parental controls enabled, you may find that the screen recording feature is restricted.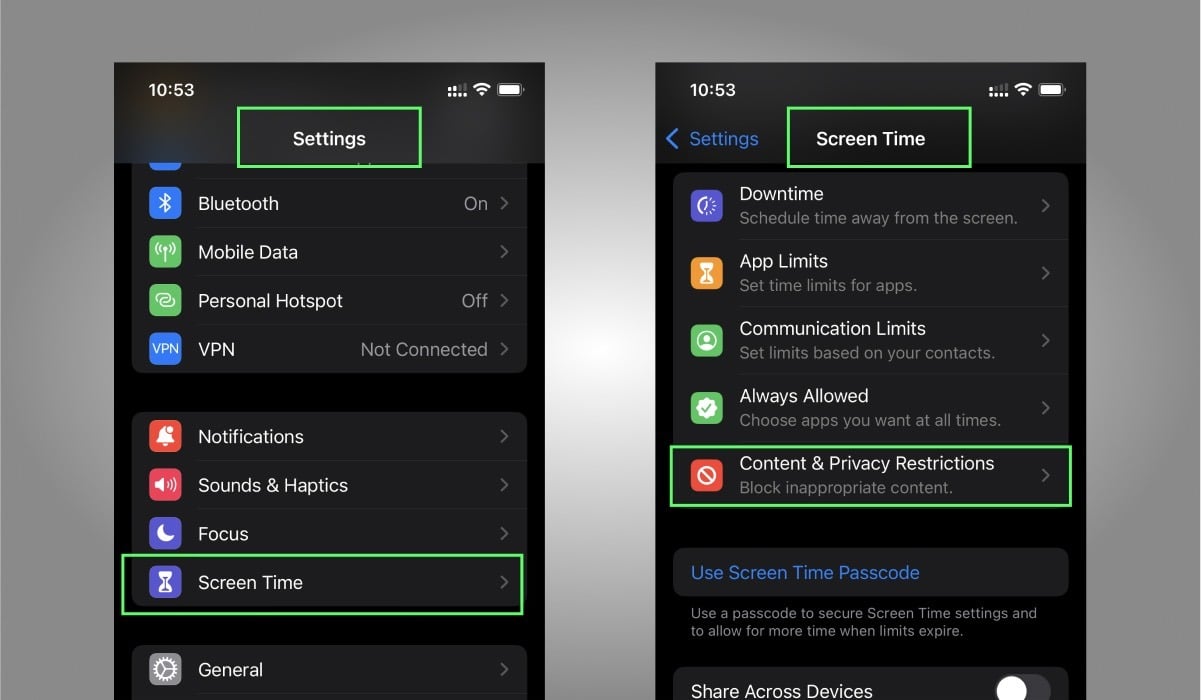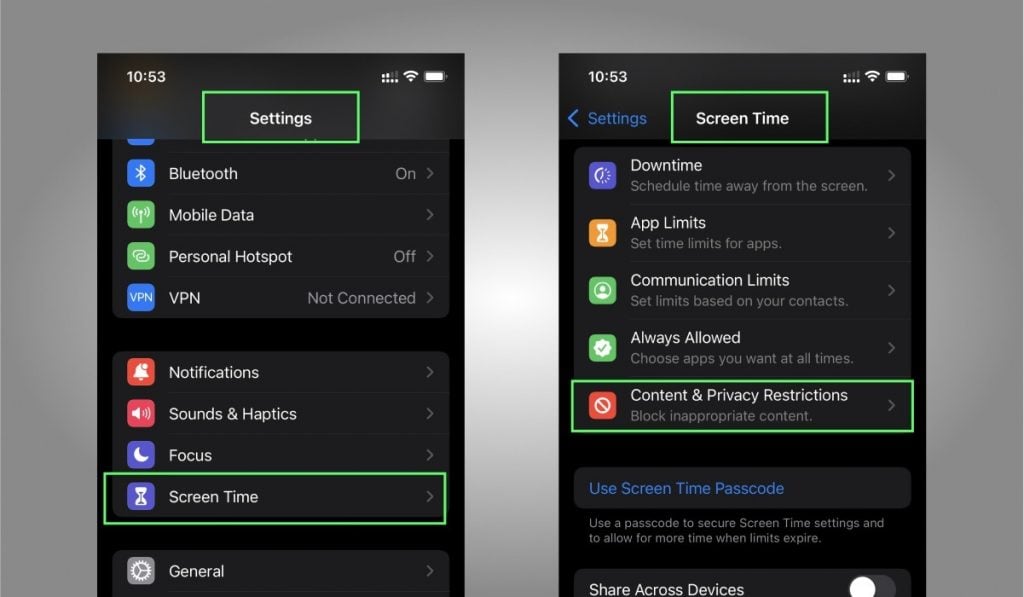 Here's how to turn off restrictions for screen recording:
Open the Settings app on your device.
Tap on Screen Time.
Tap on Content & Privacy Restrictions.
Enter your passcode, if prompted.
Tap on the toggle switch next to Screen Recording to turn it off.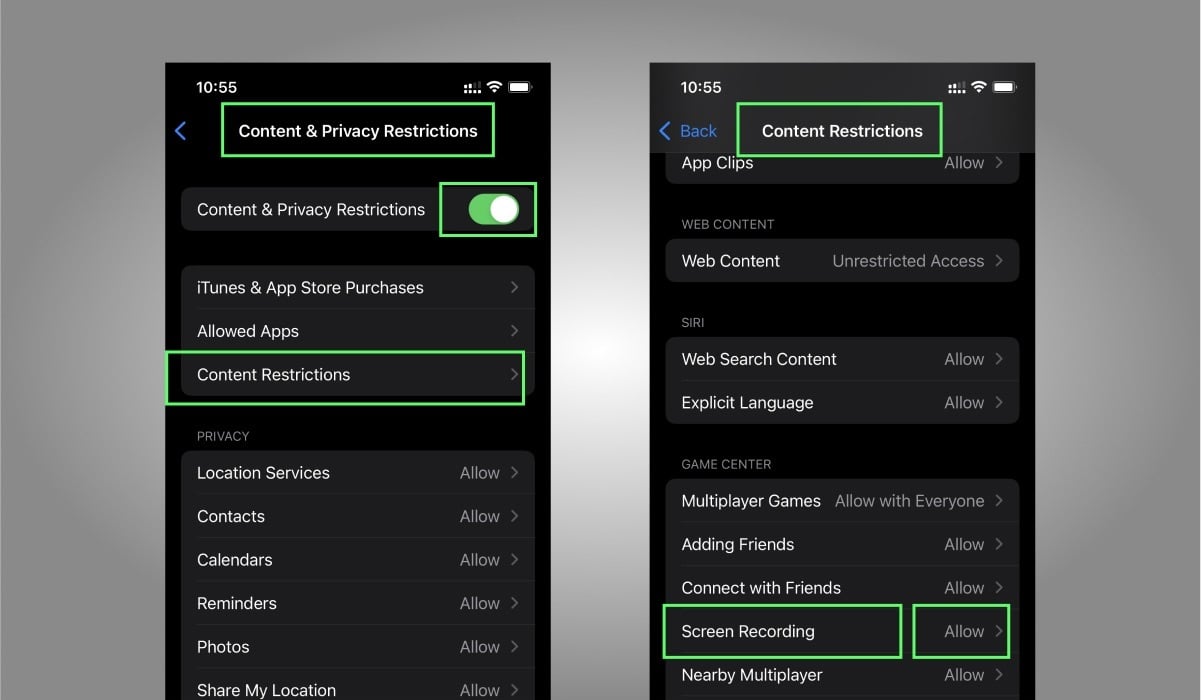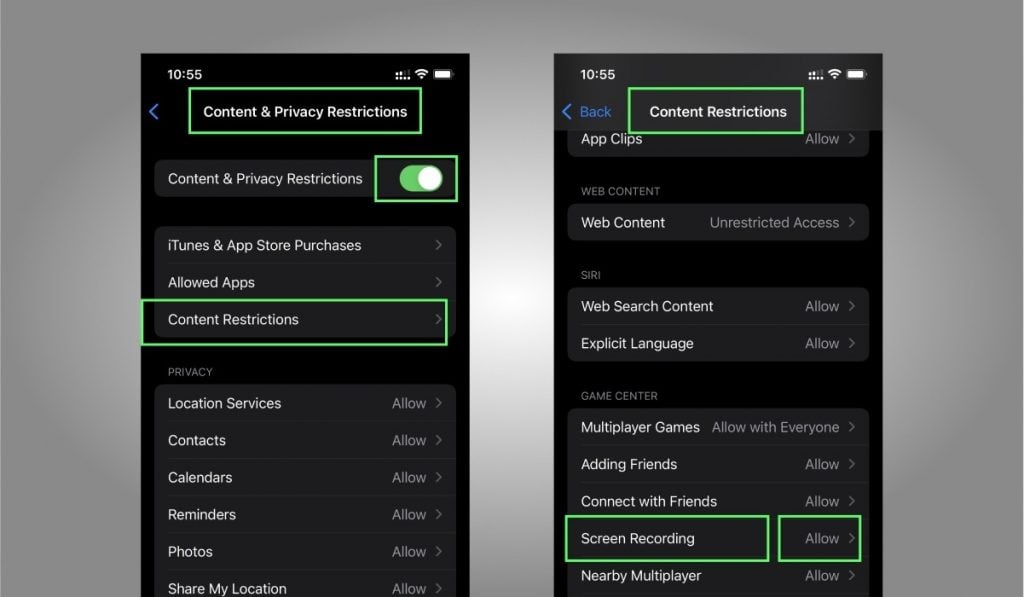 Now you'll be able to use the screen recording feature without any restrictions!
Why screen recording is black on iPhone?
The most likely reason why your screen recording may be black on iPhone is due to DRM restrictions. DRM, or digital rights management, is a system that controls how digital content is accessed and used.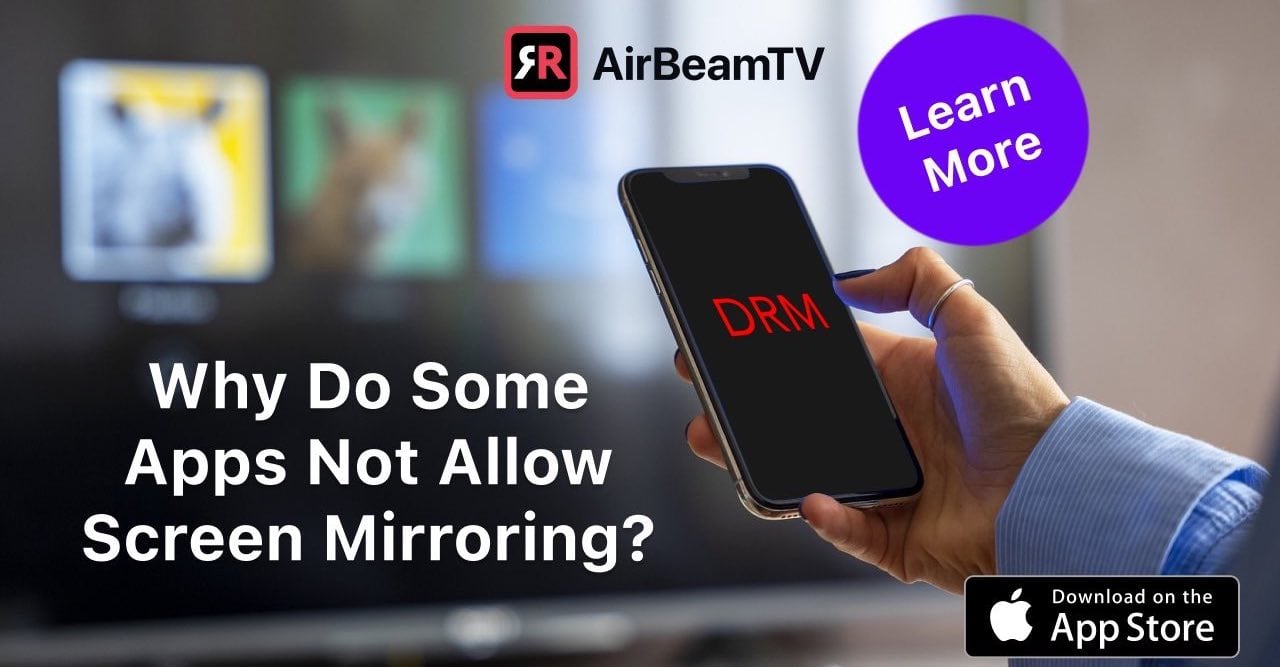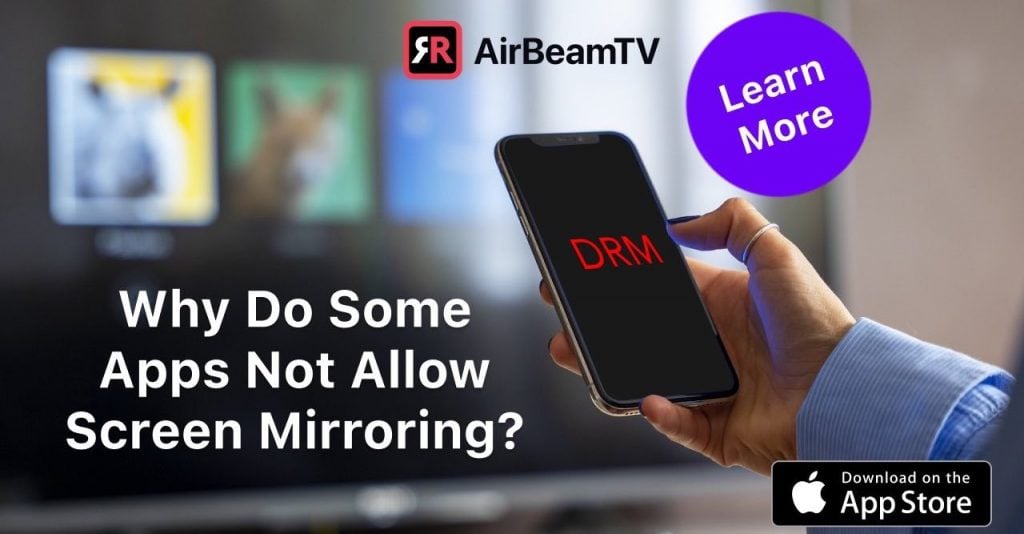 Many movies and TV shows are DRM-protected, which means that they can only be played on certain devices or platforms. When you try to record DRM-protected content on your iPhone, the screen will appear black because the recording is not allowed.
There are a few other reasons why screen recording might be black on your iPhone:
The function is not compatible with your device's screen resolution.
Something is interfering with the screen recorder's ability to capture the screen. For example, if you have an app open that uses a lot of battery power, screen recording may be black because the app is preventing the screen recorder from accessing the screen.
If you're not sure what's causing the problem, you can try restarting your device or updating to the latest version of iOS. You may also need to contact Apple support for further assistance.
How To – Parental Control iPhone
How to do parental control on iPhone
Go to Settings.
Click on your name at the top of the screen.
Go to 'Family Sharing'.
Go through the set up process to create a family group.
Add children to your family group.
Tap their name.
Click 'Turn On Screen Time' and follow the guidelines.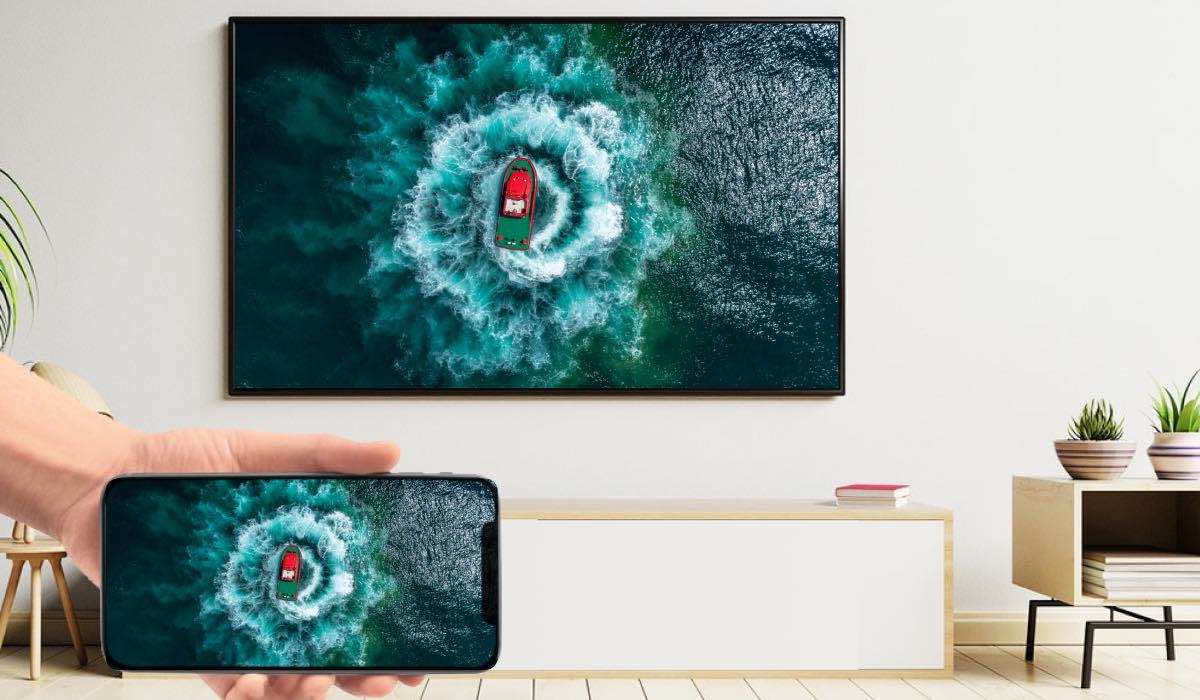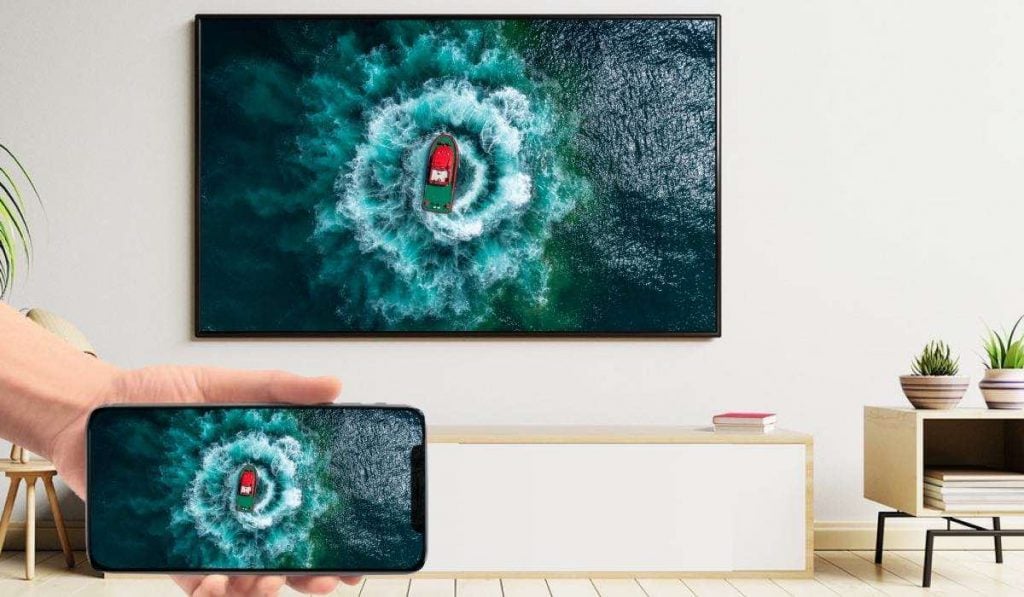 How to take parental control off iPhone
Go to Settings.
Head to Screen Time – Content & Privacy Restrictions.
Toggle off the Content & Privacy Restrictions option.
You can also toggle off individual functions.
Conclusion
We hope you've found these tips helpful. If you want to learn more about how to take back control of your devices and get them working the way you want, be sure to check out our other posts on iPhone and iPad customization.
And don't forget, if there are any specific tips or tricks that you'd like us to cover in future posts, leave us a comment below or reach out to us on social media. We love hearing from our readers and we're always happy to help out!
ALSO DISCOVER:
Screen Mirroring Apps For iPhone, iPad & Mac