When parental controls is enabled on your iOS device, then "Screen Recording" is restricted by default. When "Screen recording" is restricted, you will not be able to start screen mirroring from your iPhone or iPad device to TV. Thus if you have parental controls enabled on your iOS device, please make sure that "Screen recording" is not restricted, to be able to mirror your iOS screen to TV.
Please read the instructions below on how you can turn OFF restrictions for Screen Recording on your device.
Test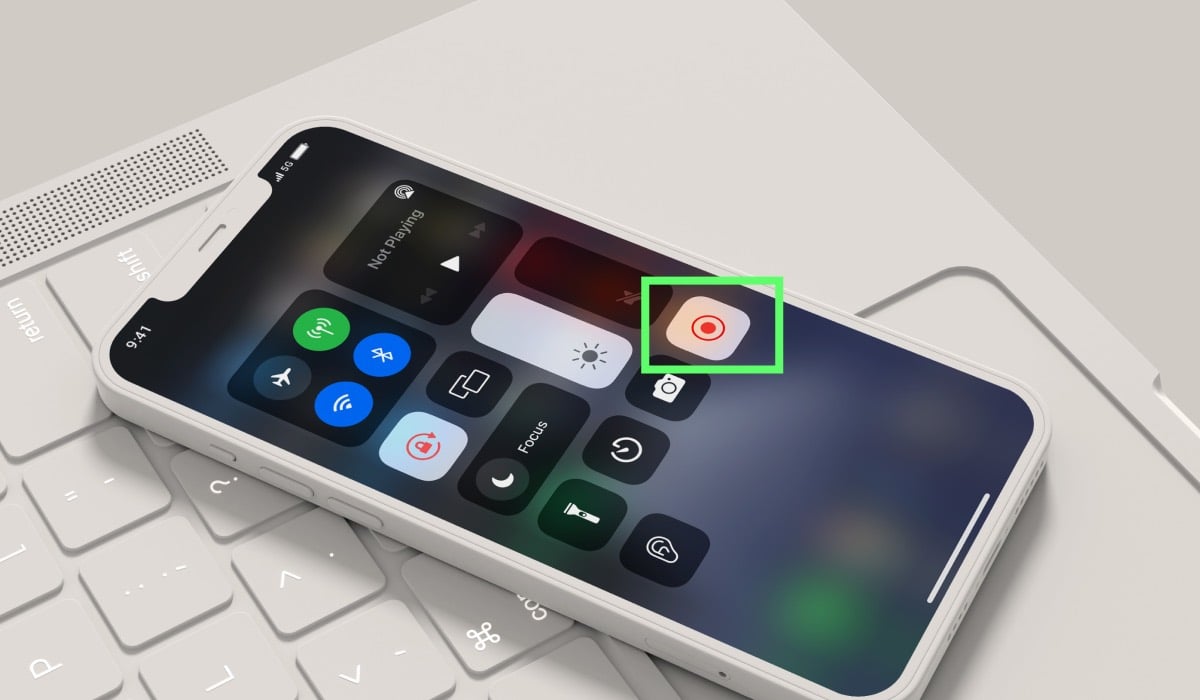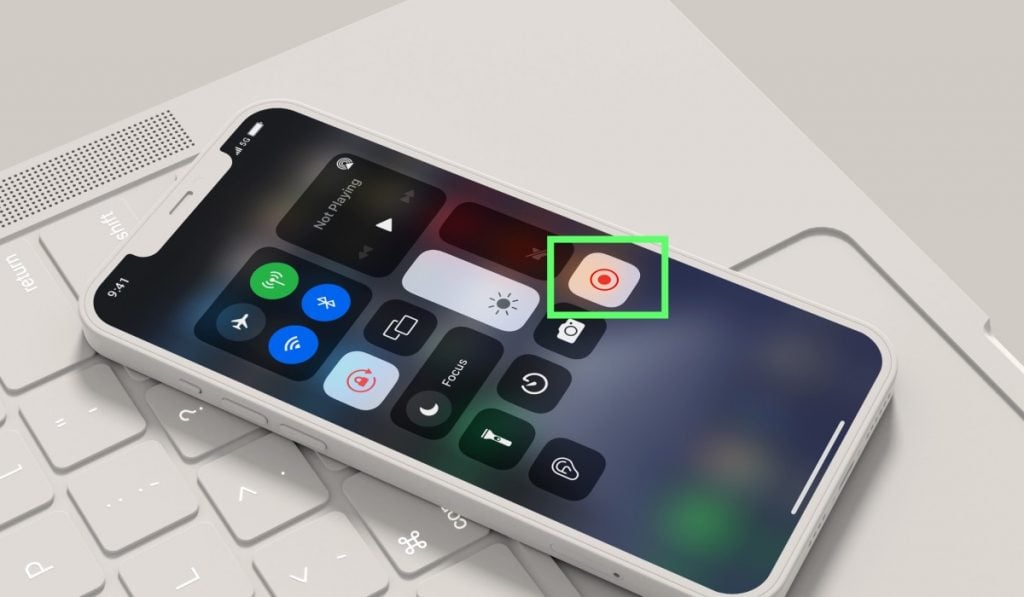 iOS 12, 13, 14, 15 screen recording
If you are on iOS 12, 13, 14 or 15, go to:
Settings > Screen Time > 'Content & Privacy restrictions' → Content restrictions.

Scroll to the bottom and you will see an option called 'Screen Recording'.

Set 'Screen recording' to 'Allow'.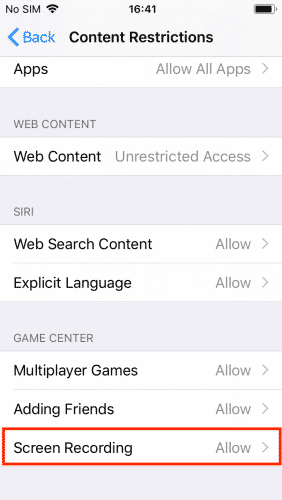 Screenshot for iOS 12 & 13, 14 & 15.
How To Enable Screen Record?
Screen recording is a handy feature that allows you to capture what's happening on your screen. But if you have parental controls enabled, you may find that the screen recording feature is restricted.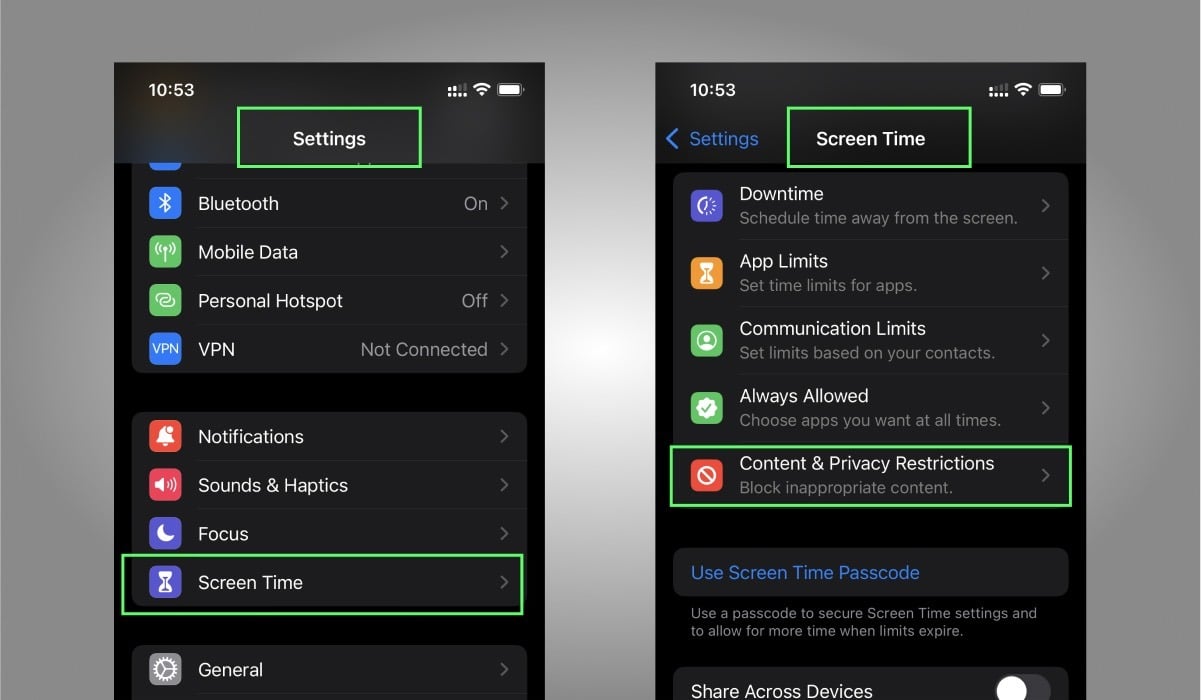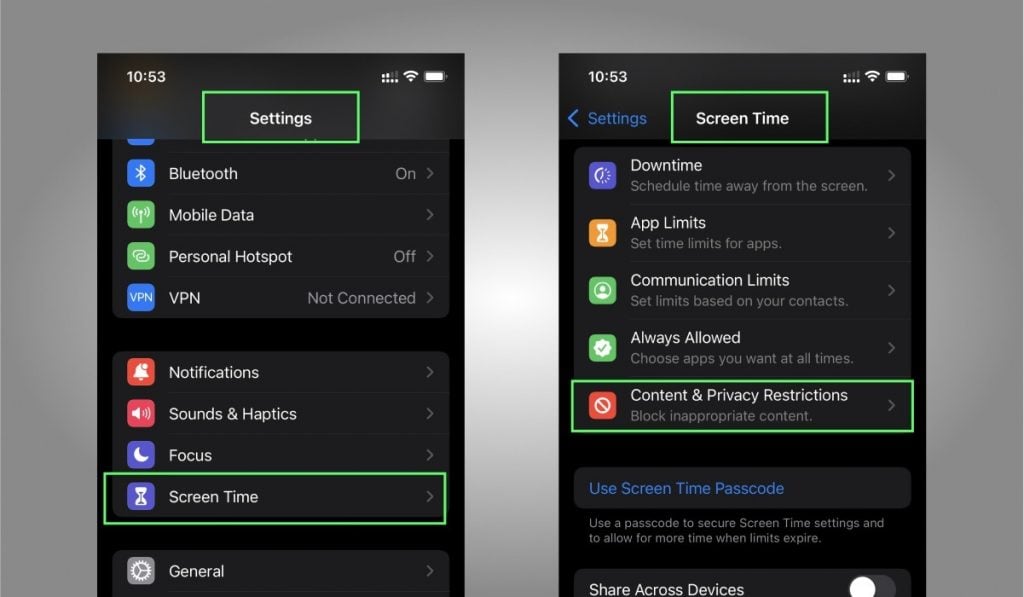 Here's how to turn off restrictions for screen recording:
Open the Settings app on your device.
Tap on Screen Time.
Tap on Content & Privacy Restrictions.
Enter your passcode, if prompted.
Tap on the toggle switch next to Screen Recording to turn it off.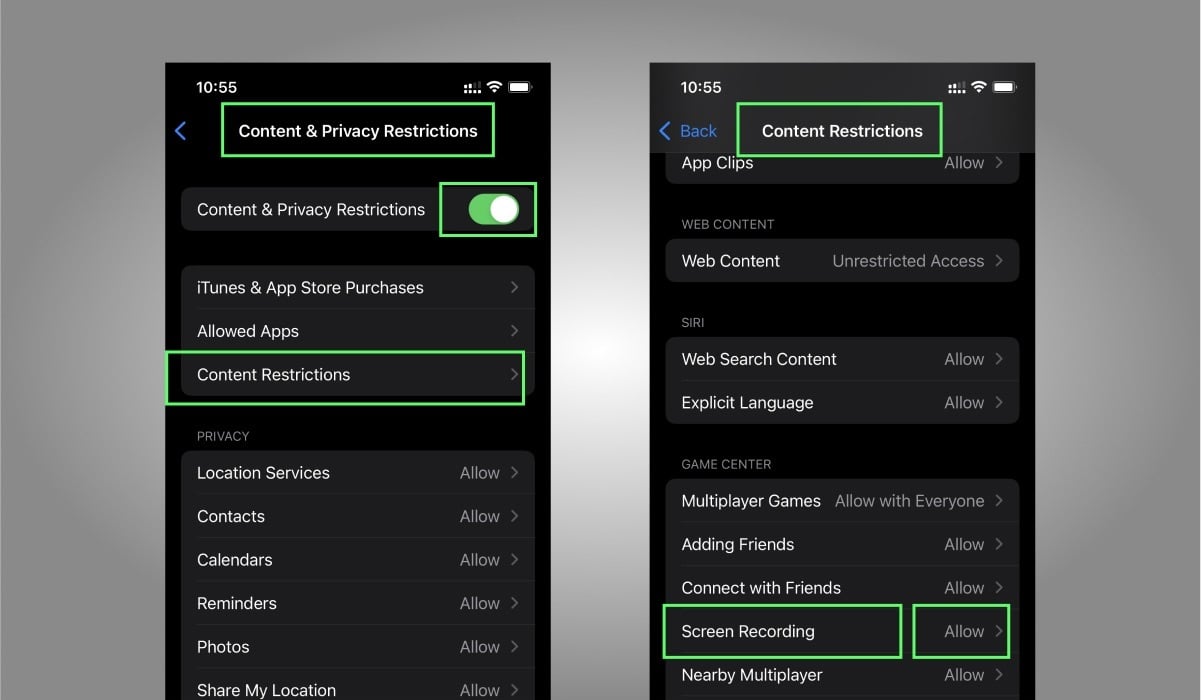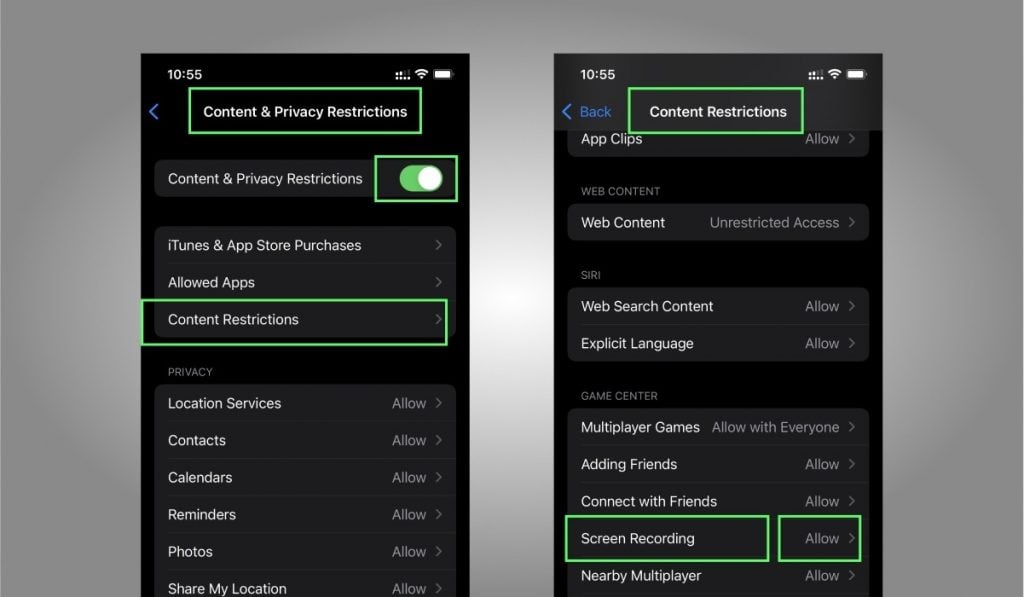 Now you'll be able to use the screen recording feature without any restrictions!
We hope you've found these tips helpful. If you want to learn more about how to take back control of your devices and get them working the way you want, be sure to check out our other posts on iPhone and iPad customization.
And don't forget, if there are any specific tips or tricks that you'd like us to cover in future posts, leave us a comment below or reach out to us on social media. We love hearing from our readers and we're always happy to help out!
ALSO DISCOVER:
Screen Mirroring Apps For iPhone, iPad & Mac