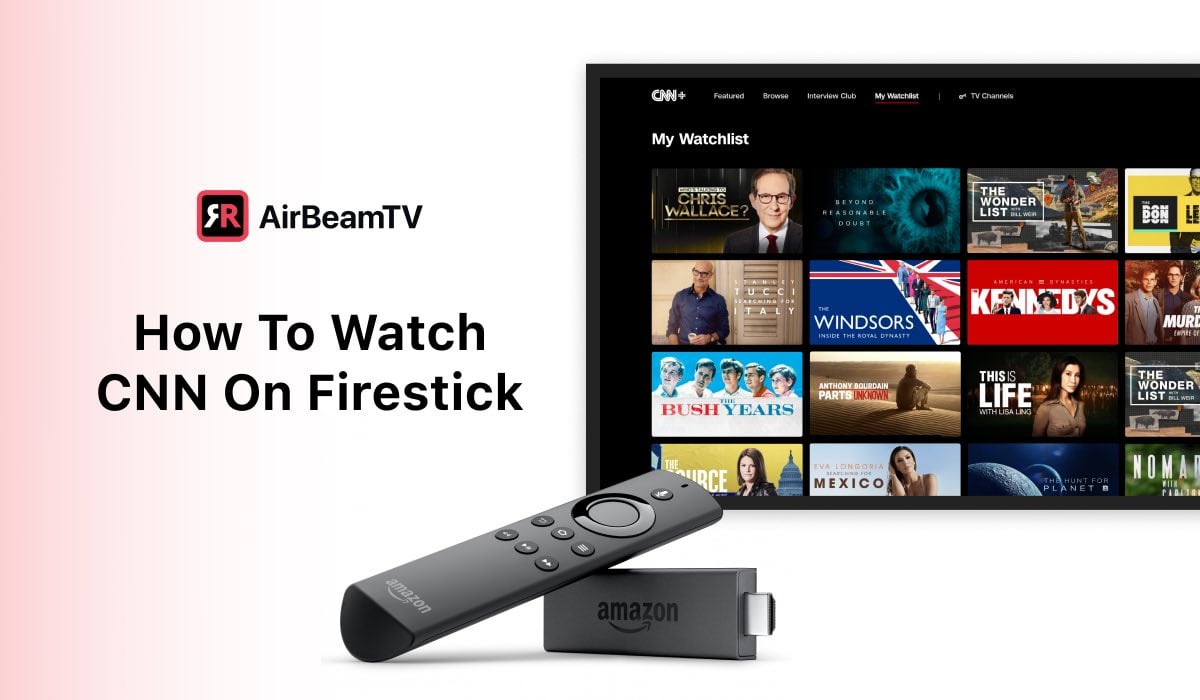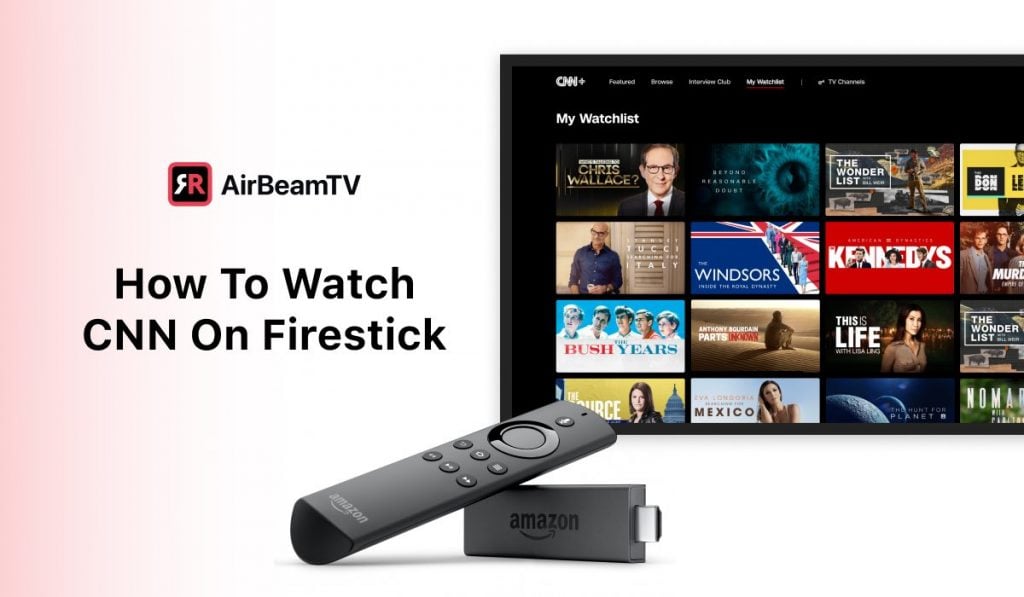 The Ultimate Guide To Watch CNN on Firestick
You want to keep up with the news, but you don't feel like staring at the small screen of your cell phone all day. The world is always changing and it's important to stay informed on the latest events. However, trying to keep up with the news can be difficult when you're constantly on the go.
AirBeamTV allows you to watch CNN from the comfort of your living room by casting to Firestick from Android or iOS. With this app, you can mirror your phone, tablet or computer screen onto your television so that you never miss an update again.
CNN (Cable News Network) is a reliable 24-hour news channel that provides coverage of various events happening around the world. It's one of the most popular websites in the world. It has 91.8 million online visitors per month, a domain rating of 93/100 and Ahrefs rank is 185 (with 1 being the highest attainable).
One of the most convenient parts of CNN is that breaking stories are accompanied by news clips. This is probably the best way to get your news fix! Additionaly, you can also listen to audio transcripts and podcasts.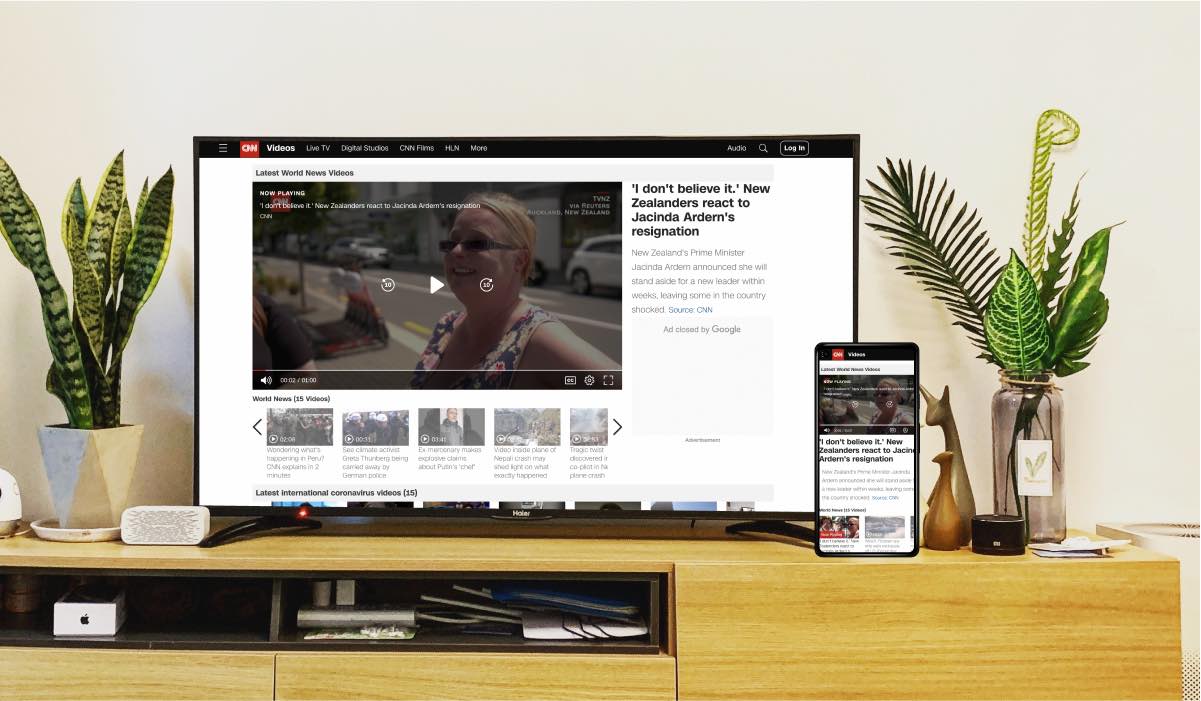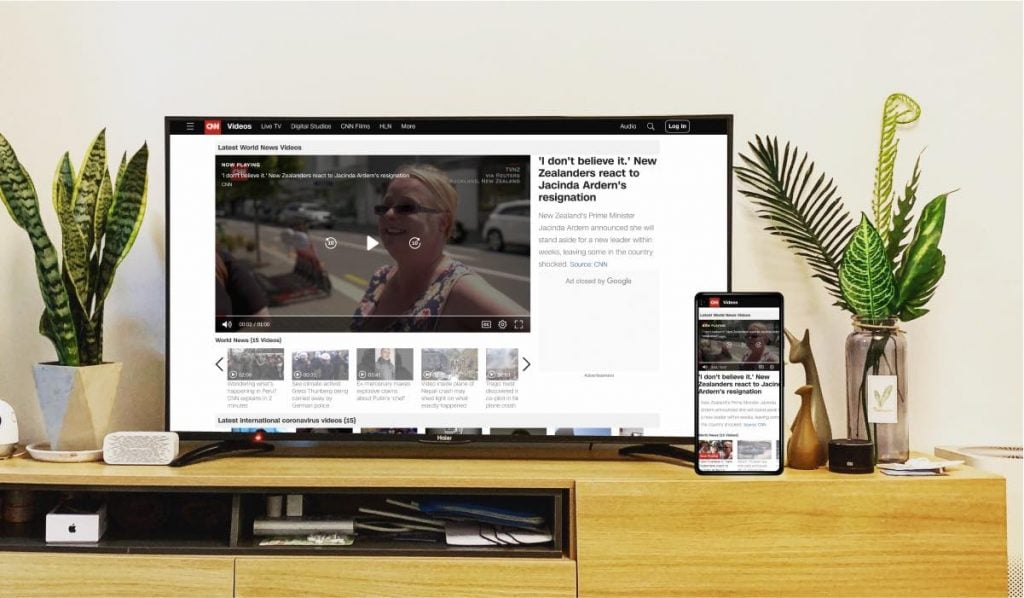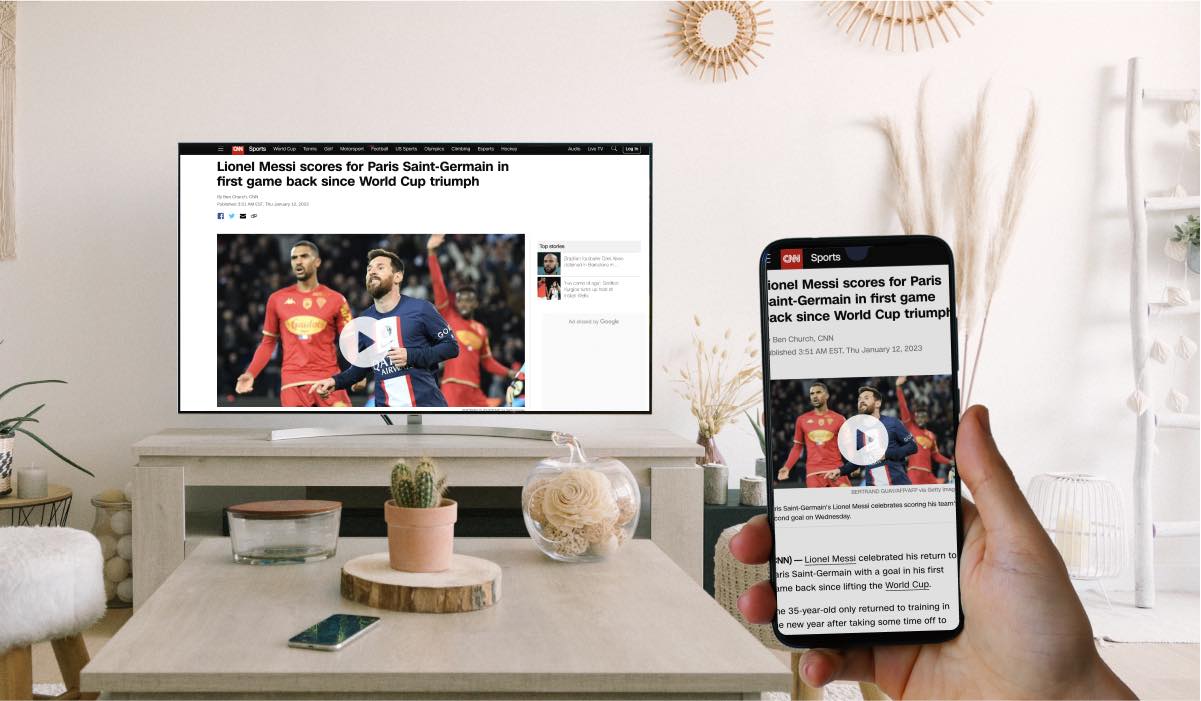 5 Benefits To Watch CNN on TV
Why watch CNN on your Fire TV instead of mobile phone or tablet? There are multiple reasons why you should make the switch. Let's go over some of them.
1 | Larger screen size
Watching CNN on a TV screen allows for a larger viewing experience compared to a phone or tablet. This can make it easier to see and read the news, especially if you have vision problems or if you are watching with a group of people.
2 | Better sound quality
TVs usually have better sound quality than phones or tablets, which can enhance the overall viewing and listening experience. It can make it easier to hear the news anchors and reporters, as well as any background music or sound effects.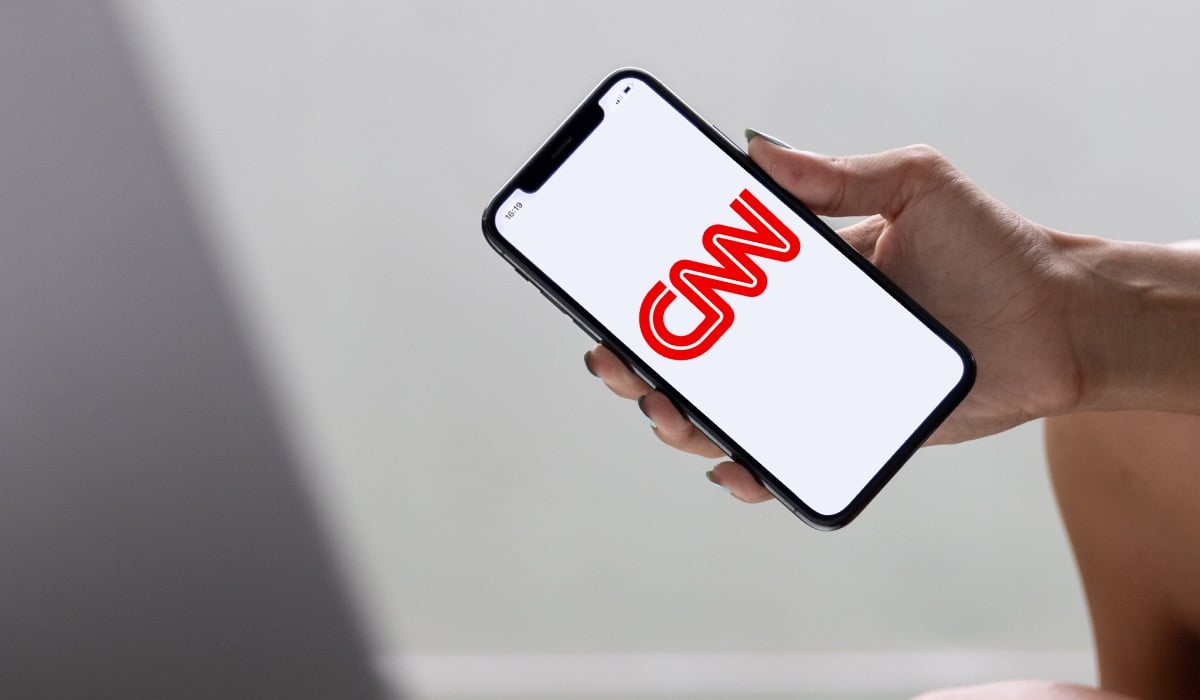 3 | Less strain on the eyes
Watching CNN on a TV screen can reduce eye strain caused by staring at a small phone or tablet screen for an extended period of time. This can make it more comfortable to watch the news for longer periods.
4 | More interactive experience
Some Smart TVs allow you to interact with the news, such as using voice commands to change channels or access additional information. This can make the viewing experience more dynamic and engaging.
5 | Multitasking
Watching CNN on a TV allows you to perform other tasks while still keeping up with the news. You can, for example, cook, do laundry or even work while still having the news on in the background.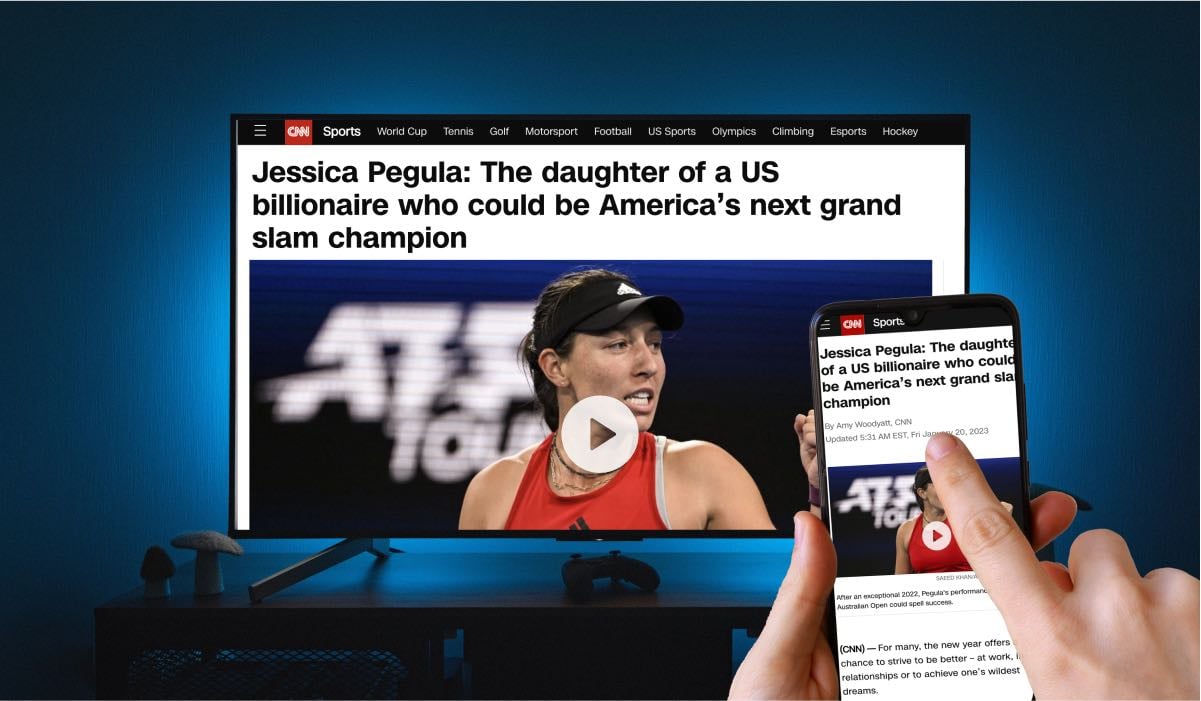 How to watch CNN on Firestick
You can watch CNN on a Firestick, which is a streaming device that allows you to access various streaming services, such as Netflix, Hulu, and Amazon Prime Video. You simply plug it into an HDMI port on your Smart TV or any HDMI-equipped display ane enjoy!
Here's a step-by-step guide on how to watch CNN on Firestick:
Step 1: Turn on your Firestick and navigate to the home screen.
Step 2: Go to the search bar and type "CNN"
Step 3: Select the CNN app from the search results
Step 4: Click on the "Download" or "Get" button to download and install the app on your Firestick.
Step 5: Once the app is downloaded, click on "Open" to launch the app.
Step 6: Sign in with your TV provider's credentials to access the full content of the channel. (If you don't have a TV provider, you can also subscribe to CNN directly through the app)
Step 7: Once logged in, you can start watching CNN on your Firestick.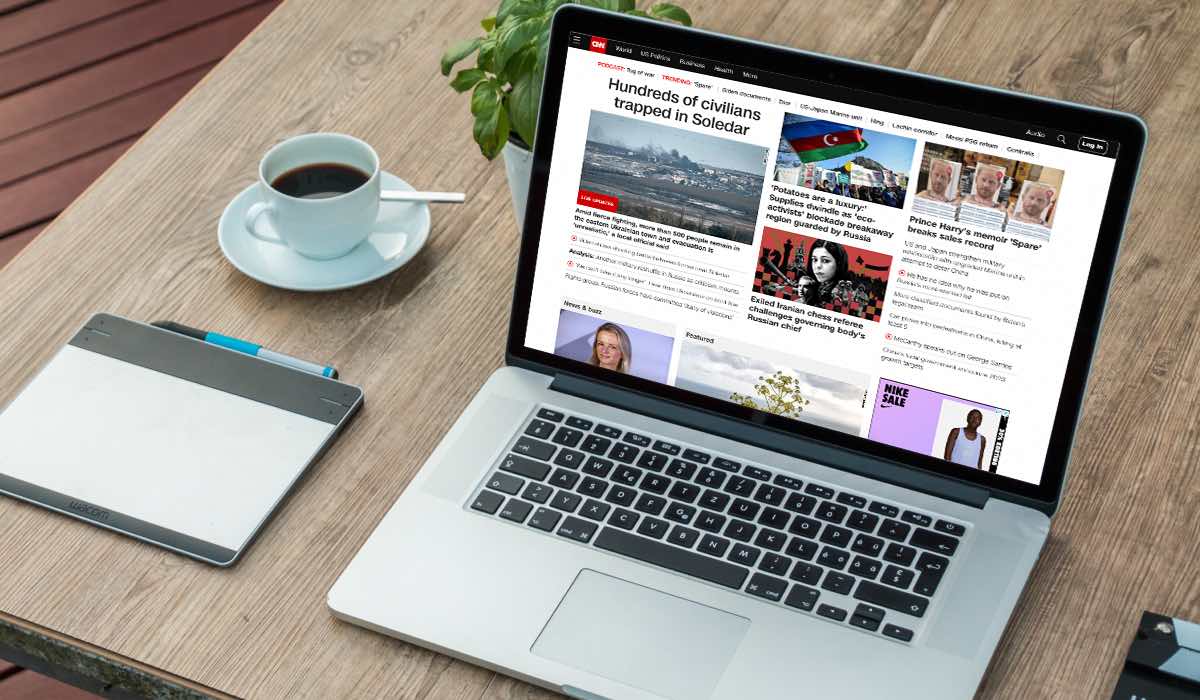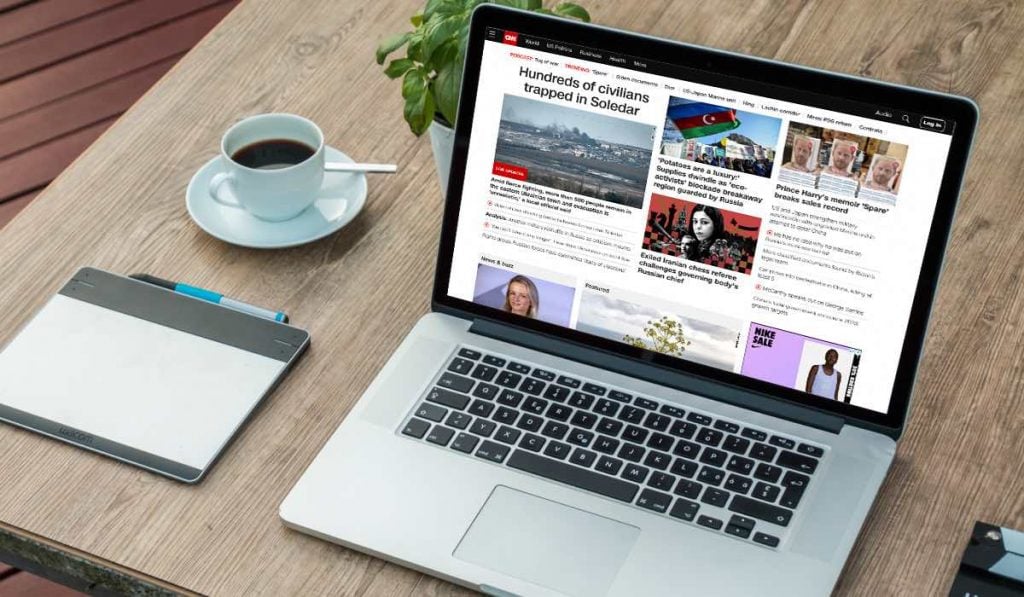 Requirements
Additionally, here's a list of bullet points that you should know before you start:
You will need an internet connection to access CNN on Firestick
A Firestick device is required, which can be purchased from Amazon or other retailers.
To access the full content of CNN, you need to sign in with your TV provider's credentials or by subscribing to CNN directly through the app.
Watch CNN On Firestick With AirBeamTV Apps
Streaming devices such as Firestick are infamous for their tiny storage space. It's perfectly understandable then, that you might not want to download yet another app. Luckily, there's a way for you to have the app on your phone or tablet, and still enjoy it on your large TV screen!
Try AirBeamTV Firestick screen mirroring apps. They are available for iOS and macOS but you can also cast to Fire TV from Android mobile devices. Each of our applications has a free trial. It's the best way for you to see if the app suits your needs.
After the free trial, pick one of three flexible subscription models – monthly, yearly and pay-once lifetime.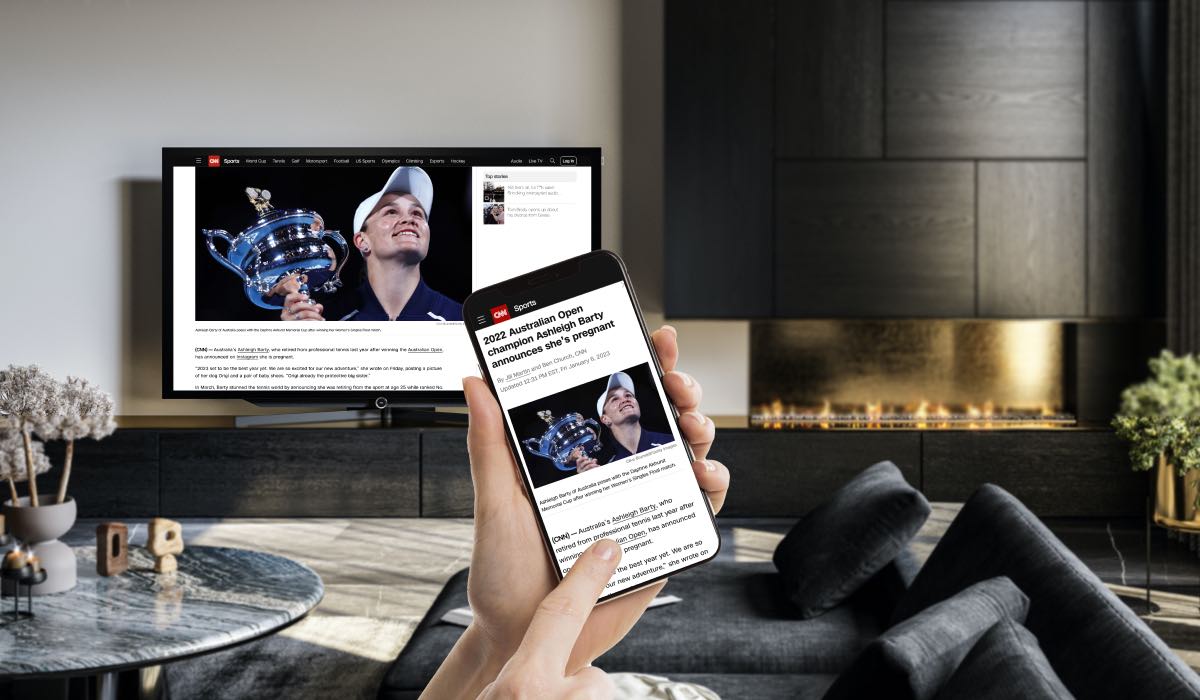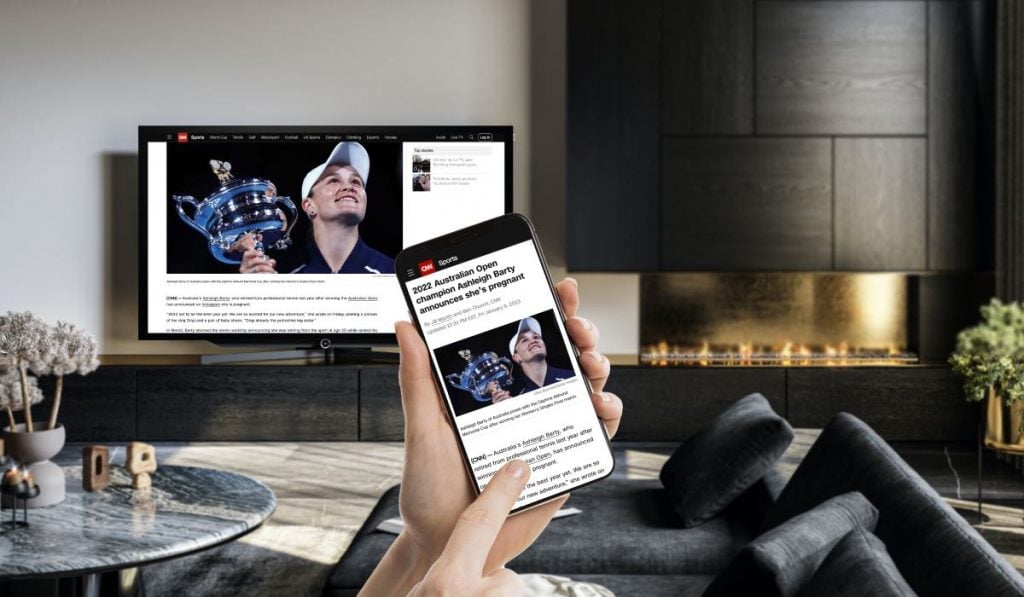 Cast CNN From iPhone & iPad to Firestick
Mirror the CNN app from your iPhone or iPad to your Firestick. With the free-to-try AirBeamTV app, you can have the news on your TV screen in minutes!
Don't worry about compatibility – AirBeamTV Firestick apps work with all iPhones, iPads and Firestick models. It's connect-and-play.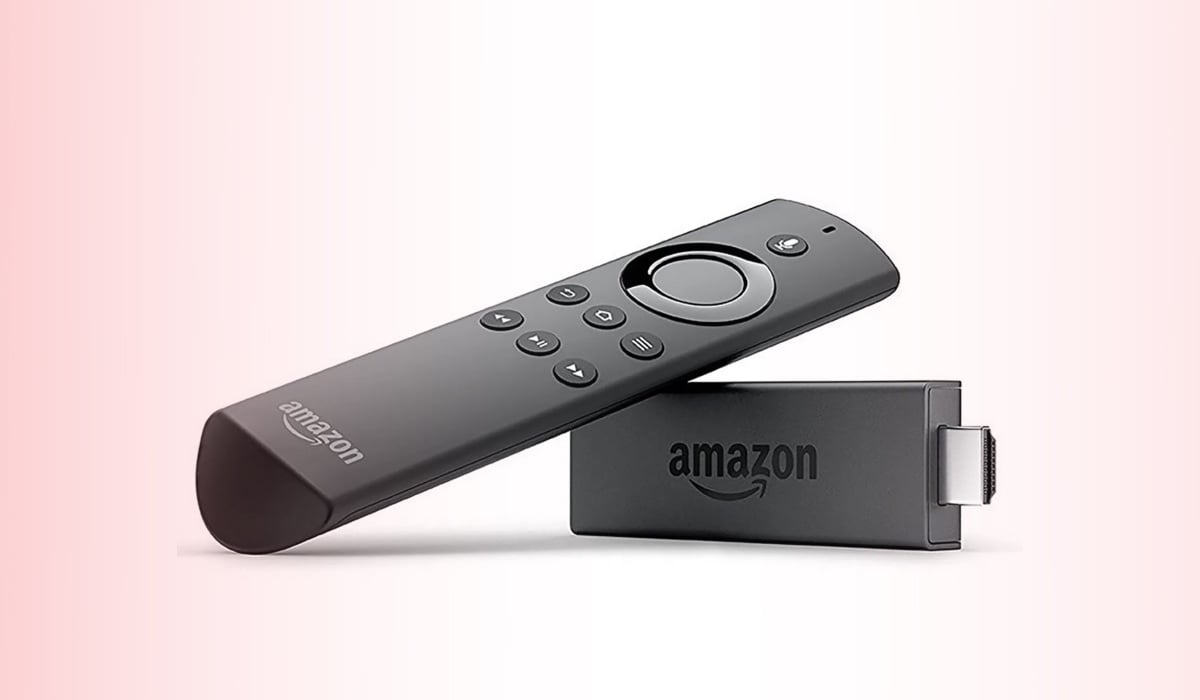 Cast CNN From Android to Firestick
Cast CNN from your Android mobile device to Firestick with the AirBeamTV Fire TV & Firestick Mirroring app. It has a free trial for you to use and three subscription models – monthly, yearly and pay-once lifetime.
Fire TV & Firestick Mirroring works with any Andorid device with at least Android 10 OS.
Conclusion
In conclusion, watching CNN on Firestick is a simple and straightforward process. With the above steps, you can easily access CNN and stay updated on the latest news and events happening around the world.
Learn More:
How To Restart Firestick In 4 Easy Steps?
How To Cast To Fire TV From Android In Record Time?