Approved by Apple and loved by 20+ million users
Notarized
App Store Approved

Share MacBook Screen To Android TV Today!
Looking to cast from Mac to Android TV? You don't need expensive hardware, like an Apple TV or AirPlay to watch shows, movies, and video on the big screen. Screen Mirroring apps, like AirBeamTV's "Mirror for Android TV", will display your MacBook apps and video on your Android TV wirelessly, no extra equipment needed.
Watch Your Mac on the Big Screen
You may already watch shows or videos from your MacBook Pro or MacBook Air. But why settle for the small screen? Screen Mirroring a Mac to Android TV is possible with the "Mirror for Android TV" app. Cast the screen of your laptop to your television set, cable-free.
For the highest quality viewing, AirBeamTV's "Mirror for Android TV" stands out as an advanced Screen Mirroring app to cast your Mac to Android TV Boxes, Smart TVs and Consoles. Simply download the app on your MacBook and "Start Mirroring".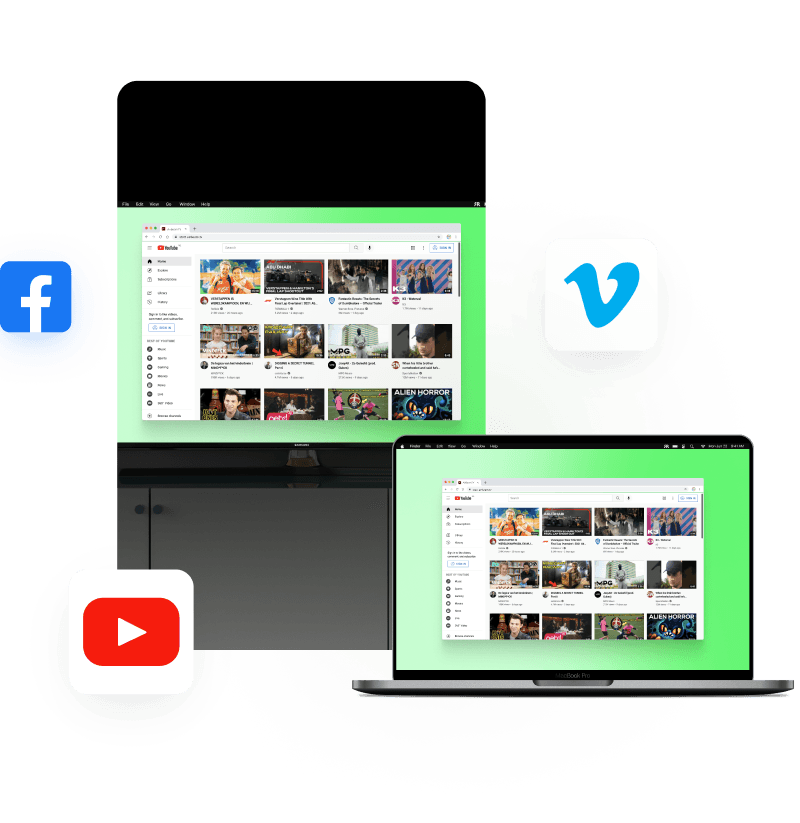 Cast Mac Screen to Smart TV Mirror your Mac to Android TV instantly with AirBeamTV. Now everyone can watch shows and movies on the big screen!
Download the Mirror for Android TV app then mirror your Mac screen instantly on your TV. Your screen will appear "live" on your television, without the need for expensive hardware.

Stream Movies & Videos Stream all of your movies and videos on your favorite Android TV device. AirBeamTV works with popular streaming platforms, like Hulu, YouTube and Netflix, so you can watch videos, shows, and movies from your Android TV with one click. Just download the app on your MacBook, click "Start Mirroring" and your laptop screen will display on your TV in high definition.

Show Presentations on TV You can cast presentations by Screen Mirroring your Mac to Android TV wirelessly. Share work presentations or show your friends and family a photo slideshow of your recent holiday. Screen Mirroring for Mac also casts Teams meetings and conference calls, so everyone in the room can join in.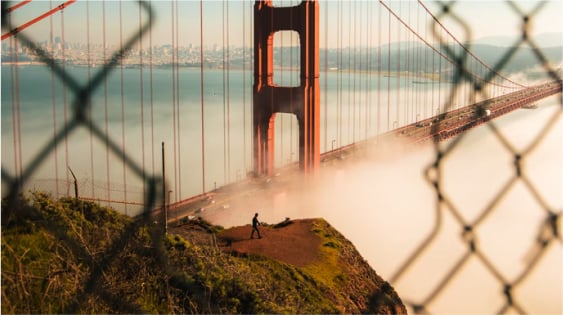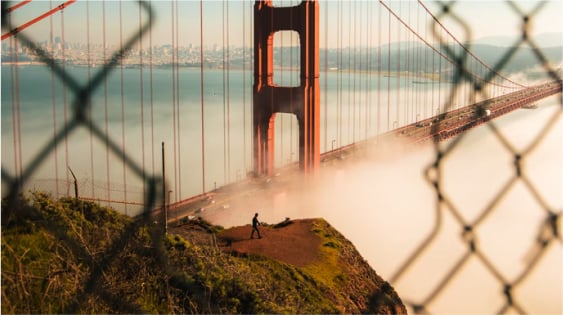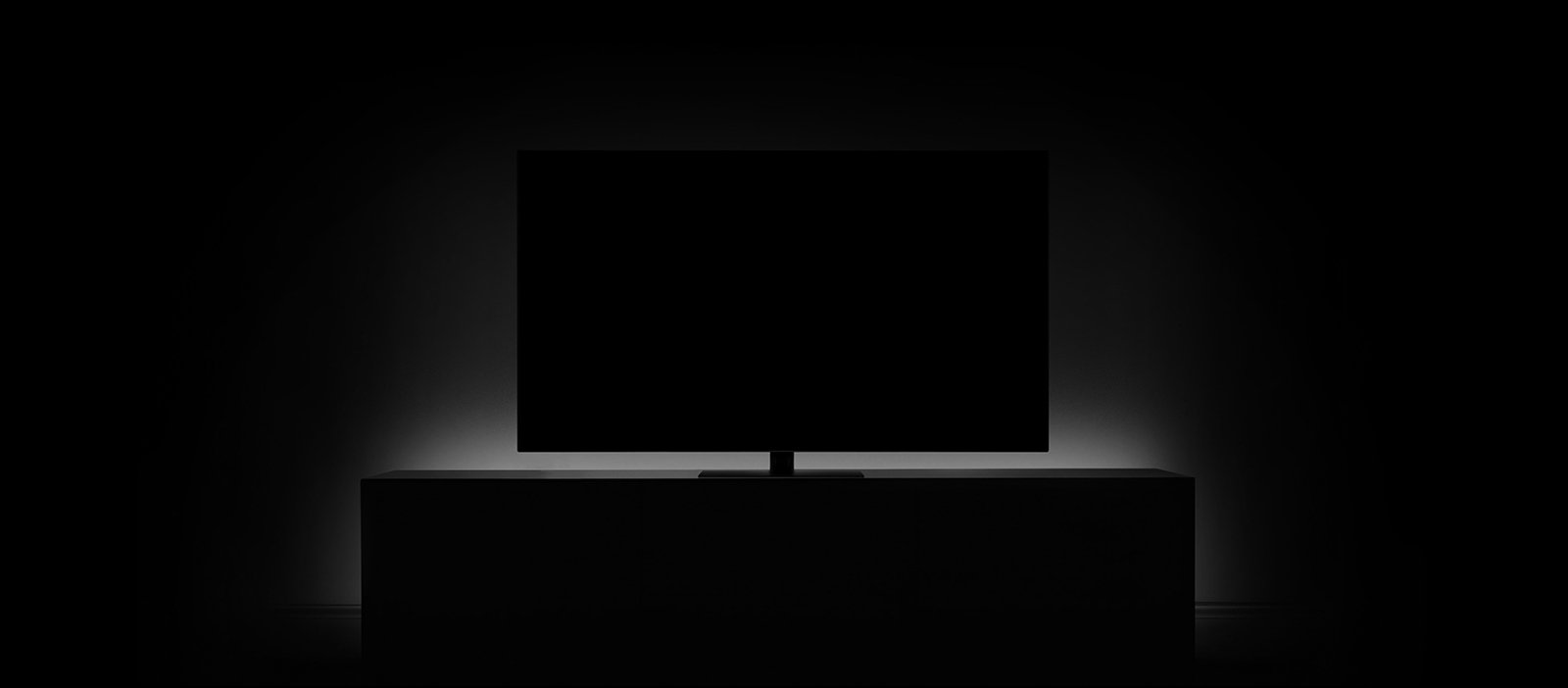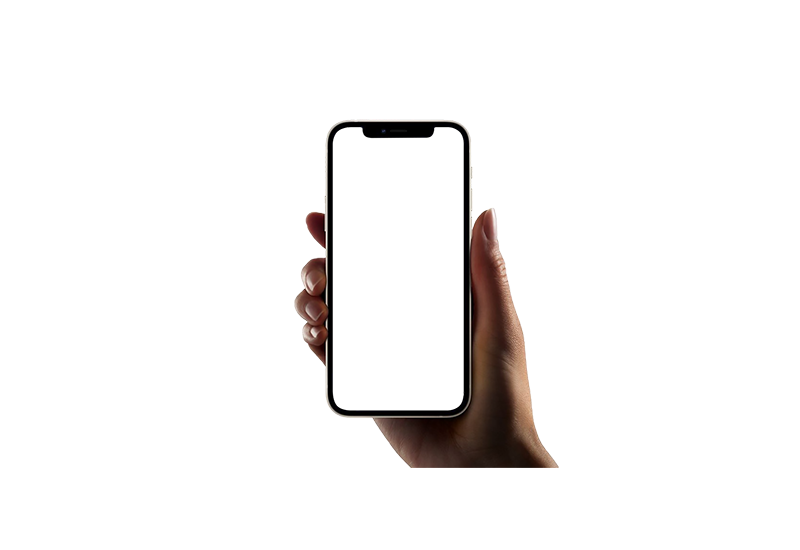 Mirror for Mac Support section
This video tutorial will also show how to cast from Mac to Android TV devices.
✔ Step 1: Download the App
Download the app for Screen Mirroring your Mac to Android TV. You can also try out the free trial version before buying the full version.
✔ Step 2: Open the installer file
Once you download the app, you will need to install the PKG file on your laptop. Click on the file on the upper right of your screen. An automatic installer program will appear. Follow the instructions in the installation window and remove the installer file when prompted. Watch this brief video for a step-by-step explanation on how to install and use our Mac mirror app.
✔ Step 3: Start Mirroring
Open the Mirror for Android TV app and click "Start Mirroring". Your computer will cast your laptop or desktop screen wirelessly to your television screen. Now you can open many apps or websites and view them on your Android TV.
✔ Step 4: Enjoy
You're all set! Enjoy your favorite apps, movies, and more on the big screen. Stream the latest episode of new shows. Cast Twitch to TV, join in on an online class or watch Facebook Live on TV. You can do all this and more when you screencast from Mac to Android TV using AirBeamTV.
Find out how to mirror MacBook to Android TV wirelessly by following these simple steps.
Download the AirBeamTV Mac app for Android TV on your MacBook Pro or MacBook Air. Start mirroring from your laptop. Your screen will instantly appear so you can mirror your Mac without Apple TV.
You can extend your MacBook from your desk to your Android TV Box or Smart TV, without the need for bulky cables or expensive hardware.
Here are some examples of supported Android TV devices.
Android TV Boxes and Consoles
Chromecast with Google TV
Xiaomi Mi Box
NVIDIA Shield TV
Onn Android TV Streaming Device
TiVo Stream 4K
Ematic Jetstream 4K Ultra HD TV Box
Bouygues
Magicsee Man TV Box
Transpeed TV Box
SkyStream Pro 8K
Pendoo TV Box
NinkBox TV Box
Many other Android TV boxes
Smart TVs with Android TV OS
Many Smart TVs have Android TV installed as Operating System (OS). We support the following TVs:
Sony
Hisense
Skyworth
Philips
Sharp
TCL
CHiQ
Toshiba
All other TV brands with Android TV OS
AirBeamTV supports many Android TV devices like Boxes, Smart TVs and Consoles.
If you need any further assistance on how to use the app, please contact us, either via Facebook Messenger or through the "Send AirBeamTV Log" option in the app. Our support staff is available 24/7 to help you. Please also have a look at our FAQ section.
Need help figuring out how to mirror your MacBook to Android TV?
Next, open the "Mirror Mac Screen" window for Android TV. Make sure you have selected "Enable Sound on TV". For a more detailed explanation, please consult the Easy Installation Guide on the Audio Driver section of our website.
First, make sure that you have downloaded and installed the AirBeam Audio Driver.
For the best experience, use our app to cast movies, presentations, photo albums, and much more on your Android TV Box.
This app has a few seconds of latency, which means it isn't suitable for gaming.
Here are some tips to enhance your experience:
Restart the router to make your home network faster and more stable
Avoid network intense applications during Screen Mirroring
Put your Mac and your Android TV on the same router and in the same room
Screen Mirroring your Mac to Android TV works best on faster networks.
Other streaming services like Netflix and Disney+ work with our TV cast app in combination with Chrome or FireFox browser instead of Safari. To cast Disney Plus from your Mac or MacBook, read our blog on how to cast Disney Plus to your TV.
Apple has HDCP DRM protection on iTunes movies. That means you can not screencast from Mac to Android TV from iTunes.
Mac & MacBook Mirror App Reviews
Excellent rating 4.8 / 5
Great App and Customer Service! I love this app. It allows me to mirror my work from my computer to my screen. There is a bit of a lag from what's being done on the computer to when it actually appears on the screen, but other than that, it works great!

ChiefHopper

Excellent I went through a lot of apps but they either had a lot of lagging or was a lot of ads this is the first true great TV mirror app I've came across.

DraperTheDog

Great application It allows you to watch instructional programs and hear and follow directions much clearer.

CarpsRanch

Great app! Responsive tech team I was looking for an app that would allow me to mirror my laptop wirelessly on my TV and this one certainly does an excellent job. I had some trouble getting the mirroring to work. I emailed the tech support and they responded within an hour with a fix. Thank you and keep up the excellent work!

Cakelady204

Excellent – Beautiful – Marvelous – I am so GLAD that I stumbled upon this App. Because of my lack of Mac expertise I was contemplating the purchase of a $600. plus projector. What a wonderful surprise to discover this fantastic piece of software. Thank You Developers! I love it.

Ranparia

The search is complete This app is exactly what I needed as I attended a virtual conference. There was no issues with running the app, as it is user-friendly.

Glindsay
Ready to mirror your Mac on the big screen?
Try Screen Mirror Mac to Android TV for free