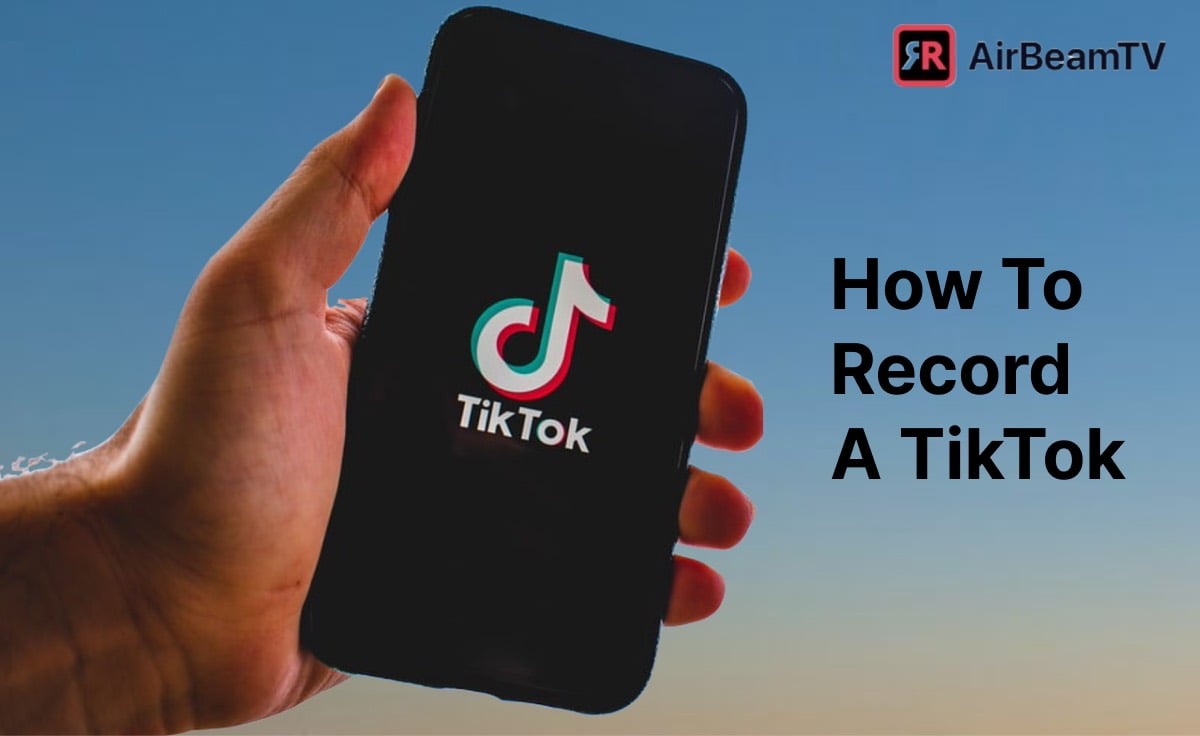 Record a TikTok & Go Viral With AirBeamTV Ultimate Guide For 2023
Are you ready to record a TikTok but feel overwhelmed by the thought of navigating the app and making your video stand out? You're not alone. In the bustling world of quick-scrolling and ever-changing social media trends, capturing attention on TikTok can seem like a daunting task.
But what if you could master the art of TikTok videos in just five simple steps? Whether you're aiming to be the next viral sensation or just looking to share a slice of life with friends, our experts at AirBeamTV are here to help you!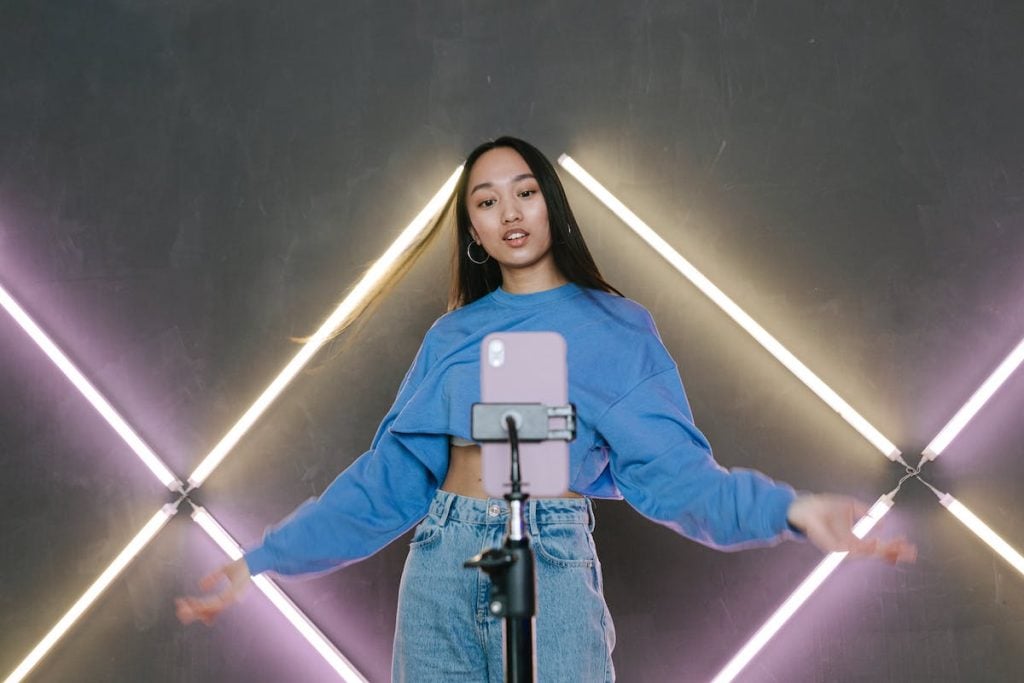 Recording a Viral TikTok
We understand the problem: you want to join the TikTok wave, create engaging content, and perhaps even become a trendsetter, but the 'how-to' is blurry. Well, fret not! This blog post is tailored to break down the barriers, simplify the process, and propel you from a TikTok novice to a savvy video creator.
As you read on, you'll discover the straightforward path to recording your TikTok videos—with no previous experience required. Stay tuned, because by the end of this post, you'll be posting videos with the confidence of a pro and perhaps seeing your content in a new light—quite literally, with the likes of AirBeamTV amplifying your TikTok journey. Let's dive into the vibrant world of TikTok, one easy step at a time.
Preparation Before Recording
Before you hit the record button on TikTok, there's a bit of prep work that will set you up for success.
Come up with a concept or theme that is trending or resonates with your interests and audience. Think about whether your video will be a dance, a comedy sketch, a how-to, or a lip-sync.
Ensure your filming environment is conducive to a good video. The right lighting can make a world of difference – natural light is often best, but if you're indoors, make sure the area is well-lit to prevent grainy footage. If you can't find good natural light, we recommend ring lights. They're inexpensive, but will make a world of difference!
Consider the background of your shot. It should be uncluttered and relevant to the theme of your TikTok. Think decorations, trinkets, lights! If you're recording a TikTok in public, make sure to avoid including bystanders in your videos.
Gather any costumes, makeup, or props you'll need to bring your vision to life. The preparation stage is crucial because it sets the foundation for a smooth recording process.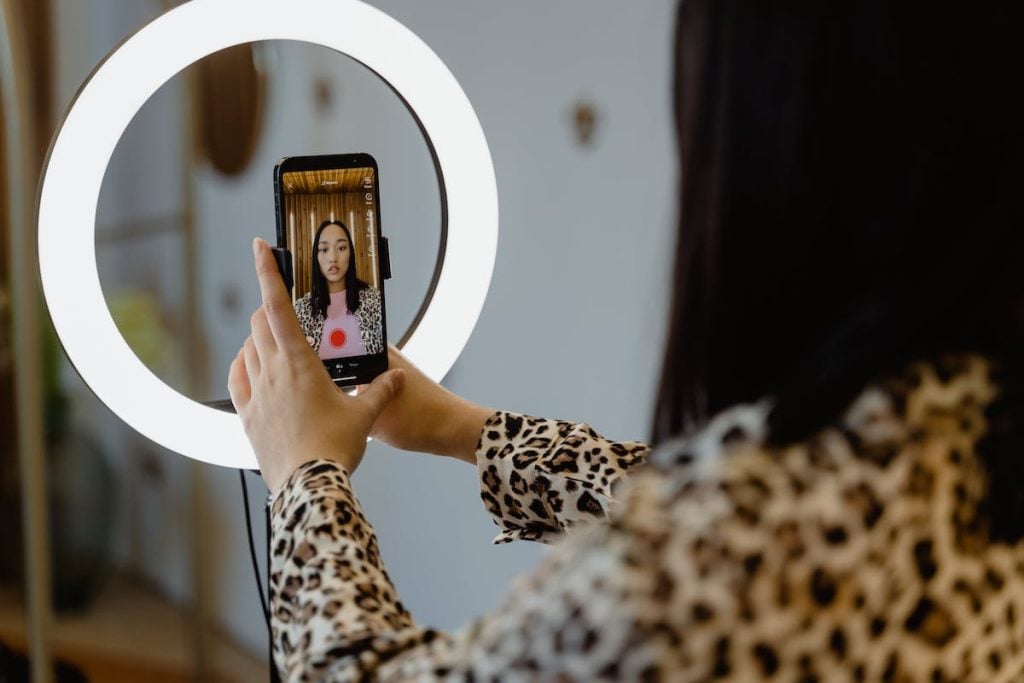 How To Set Up the TikTok App
For newcomers to TikTok, the first step is downloading the app from your respective app store and creating an account. Once you're logged in, familiarize yourself with the interface. You'll want to navigate to the 'plus' sign at the bottom of the screen, which is your gateway to recording new content.
Before you start recording, take a moment to go through the privacy settings. Decide who you want your videos to be visible to: everyone, just friends, or only you. This will help manage your digital footprint and ensure your content is shared with the right audience. Remember, understanding the app's layout and settings will make your recording process much more efficient.
Record the TikTok Video
With your scene set and app ready, it's time to dive into recording. Tap the 'plus' icon to open the camera, and then you can start recording by pressing and holding the red record button.
For hands-free recording, utilize the timer feature, which gives you a countdown before the recording starts—perfect for those dance videos or when you need to be a distance from the phone. You can record in multiple shots, stopping and starting to create different scenes.
TikTok offers various filters and effects; experimenting with these can enhance your video and add a professional touch. Remember to keep your video within the 15-second to 10-minute limit, depending on the format you choose.
How To Edit TikTok Videos
Once you've recorded your video, it's time to edit. TikTok's editing suite is user-friendly and surprisingly powerful. You can adjust clips, add music, and even overlay text.
When adding music, you can choose from TikTok's vast library or upload your own. Synchronizing your video to the beats can make it more engaging. If your video needs a comedic or dramatic flair, explore the stickers and effects—these can be key to making your content pop.
Pay attention to the timing of these elements; proper placement can make the difference between a good TikTok and a great one. Editing is your chance to add personality and style, so take your time to get it just right.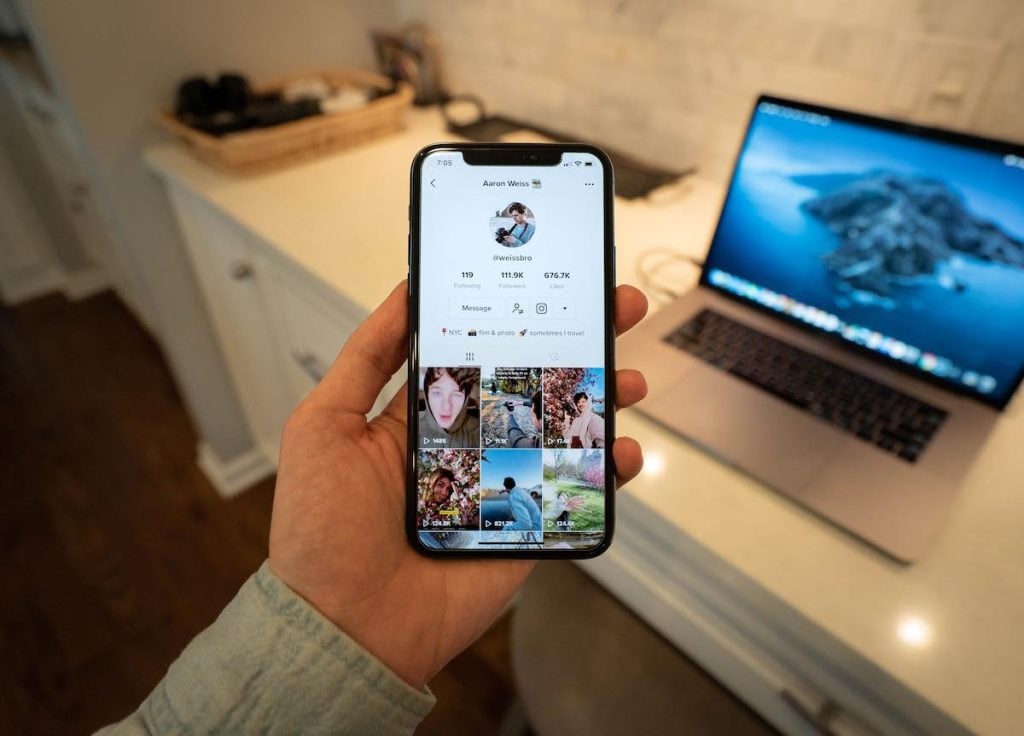 Posting and Sharing
Now that your masterpiece is ready, it's time to share it with the world. Before you post, come up with a catchy caption that reflects your personality or the content of your video.
Hashtags are crucial on TikTok as they help your video get discovered by a larger audience, so include relevant and trending hashtags. If you're collaborating or want to give a shoutout, don't forget to tag other users. Once everything is in place, decide if you want to allow comments, duets, and stitches, which can increase engagement.
After you post your video, promote it across your social networks to maximize its reach. The more you engage with the community by sharing and interacting with others, the more visibility your videos will receive. Remember, consistency is key, so keep creating and sharing to build your TikTok presence.
Frequently Asked Questions
1. How to watch TikTok on TV?
Want to enjoy your favorite creators, but tired of watching videos on a tiny screen? You can watch TikTok on TV with AirBeamTV apps!
Doesn't matter what TV, smartphone or tablet you have. We have screen mirroring apps available for all popular Smart TV and streaming device brands such as Samsung, Sony, LG, Panasonic, Fire TV, Chromecast and more.
Our apps are available for Android devices as well as iPhones and iPads. It means that no matter what setup you have, you can enjoy TikTok on the big screen!
Read more about how you can watch TikTok on TV in our ultimate guide!
2. How to add music to your TikTok after recording?
Yes, you can add music to your TikTok after recording. Once you've finished filming, tap the checkmark to go to the editing page. Here, you can tap 'Sounds' at the bottom left corner and choose from the extensive library of songs and sound effects available on TikTok.
How to add your own music to TikTok
Access the Music Library: After recording or selecting your video, you'll see an option labeled "Sounds" or "Music" on the editing screen. Tap on it.
Choose the "My Sound" Option: Within the Music Library, there should be an option that says "My Sound" or "Upload." Tap on it to upload your own music.
Select Your Music: Choose the song or audio file you want to add to your TikTok video from your device's library.
3. How long can a TikTok be?
A TikTok video can be up to 10 minutes long. TikTok initially had a limit of 15 seconds, but it has since extended the maximum length to allow users more flexibility and creativity in their content.
4. Can you edit a TikTok video after posting?
No, you cannot edit your TikTok video after posting it. You need to ensure that all edits are finalized before you upload the video. If you need to make changes, you must delete the posted video and re-upload the edited version.
5. How do you get your TikTok to go viral?
To get your TikTok to go viral, create content that is engaging, relatable, and follows current trends. Use popular music, hashtags, and participate in challenges. Consistently engaging with the community by liking, commenting, and sharing also helps increase visibility.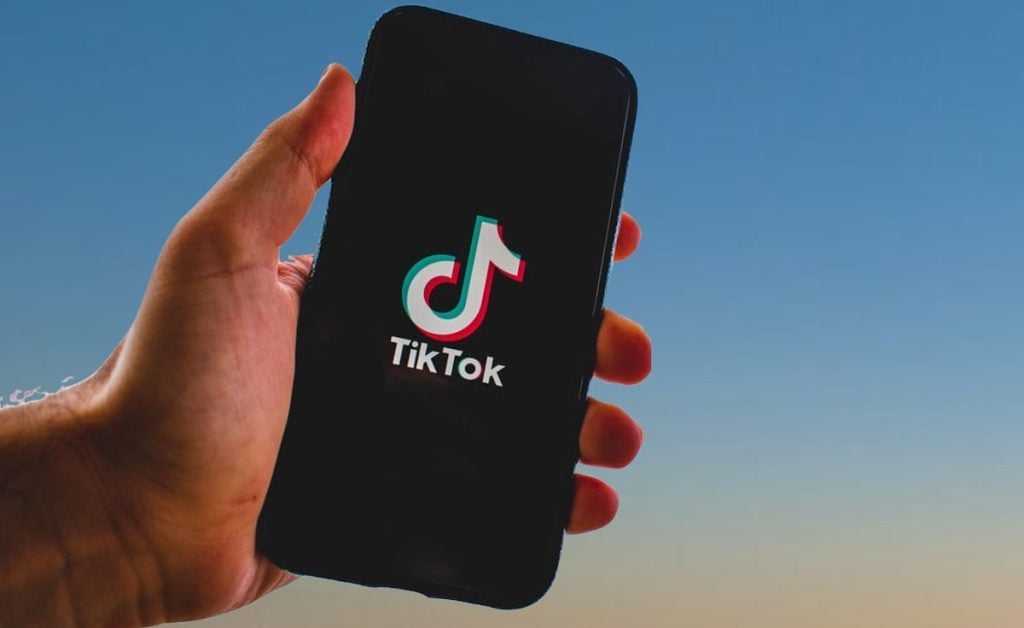 6. Can You Screen Record on TikTok?
Recording a TikTok live is something users often inquire about for various reasons, such as wanting to save a memorable live event or to watch it later. At AirBeamTV, experts in screen mirroring technology, we have delved into the functionalities provided by TikTok and other related third-party applications.
One such method is by using the screen recording feature on your smartphone or tablet. Most iOS and Android devices come with a built-in screen recording function.
Here's how you can do it:
Screen Record on iPhone and iPad:
Go to 'Settings', then 'Control Center', and add 'Screen Recording' to your controls if it's not already there.
Swipe down from the upper-right corner of your screen to access the Control Center.
Tap the 'Screen Recording' button, then wait for the three-second countdown.
Go to TikTok and watch the live you wish to record.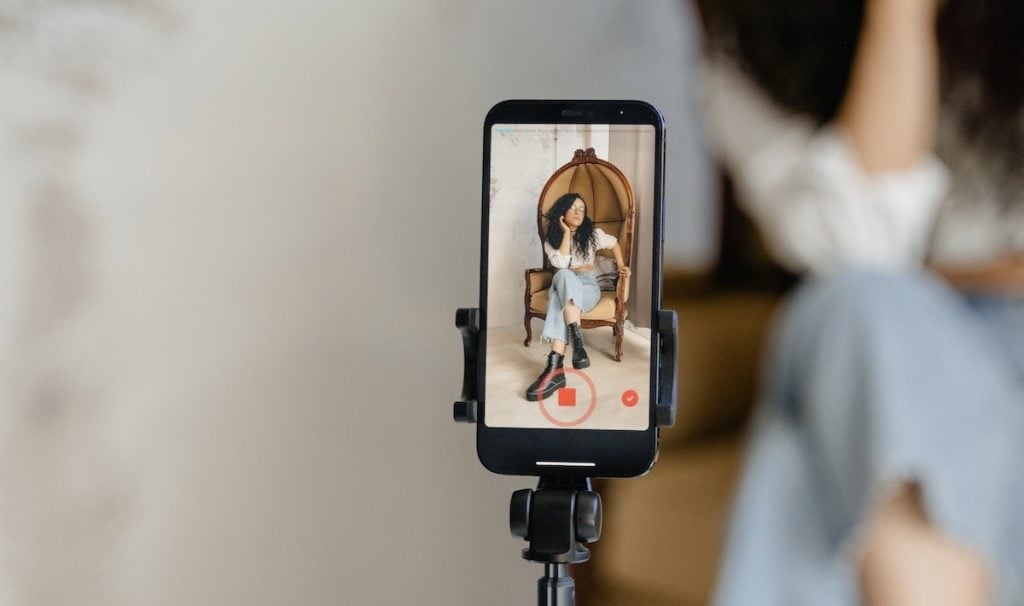 Screen Record on Android:
Swipe down twice from the top of your screen to access the Quick Settings panel.
Find and tap the 'Screen Recorder' icon.
Choose your sound and video quality settings, then tap 'Start'.
Open TikTok and join the live stream you want to record.
We find that screen recording is an effective solution. Yet, we advise viewers to always get permission from the content creator before recording a live stream, as recording without consent may violate TikTok's terms of service and the creator's rights.
For those looking to capture their own TikTok live streams, you may use external recording software or hardware on your computer to record the stream. Apps like AirBeamTV can mirror your phone's screen to a computer or TV, from which you can record the live stream using screen capture software.
Remember, if you are the content creator, it's a good practice to notify your viewers if you are recording the live session. As experts in screen mirroring, we at AirBeamTV believe in promoting ethical and responsible use of recording and mirroring technologies.
7. How do you start recording a TikTok video?
To start recording a TikTok video, open the TikTok app, tap the '+' sign at the bottom of the screen to access the camera, then press and hold the red record button to begin filming. You can release the button to stop recording, or use the timer for hands-free recording.
Discover More:
How to Watch Instagram Live on TV
How to Watch Facebook Live on TV