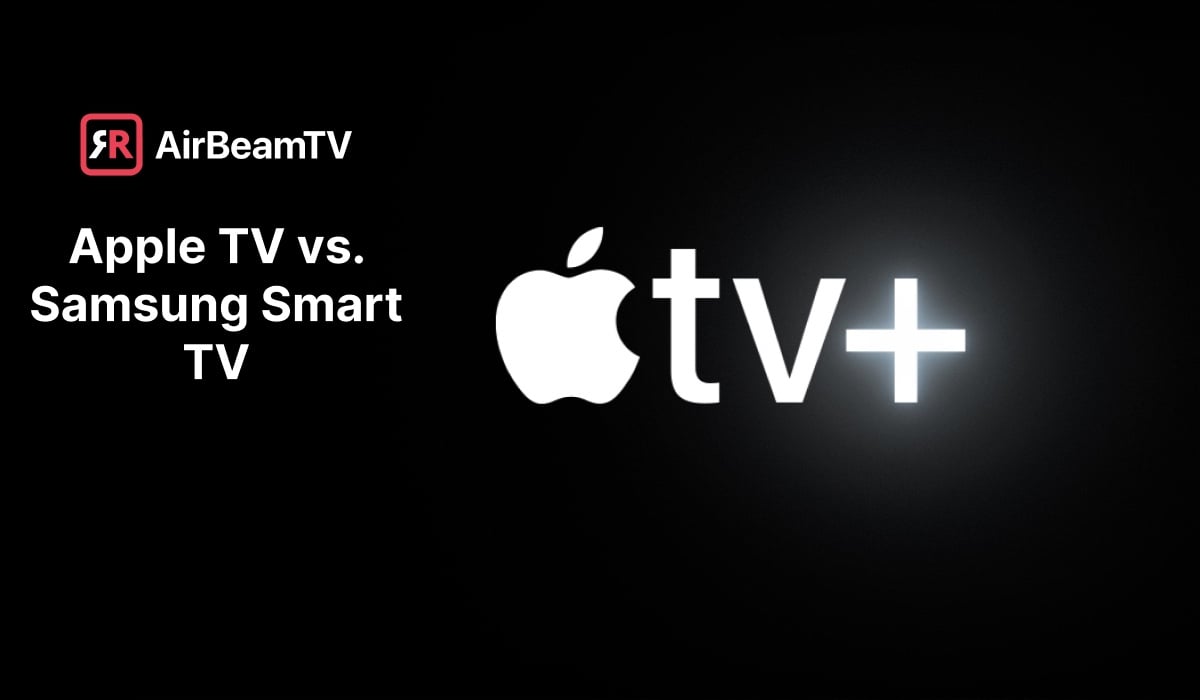 Apple vs. Samsung
Scouring the Internet, you'll have a pretty hard time finding Samsung Smart TV options put head to head with Apple TV. Instead, you will see plenty of comparisons between Apple TV and Roku or Fire TV, as well as Samsung Smart TVs with other models from different manufacturers.
Yes, Apple TV and Samsung's Smart TVs are very different devices, but they both serve a similar purpose – to bring you good quality entertainment and an amazing viewing experience.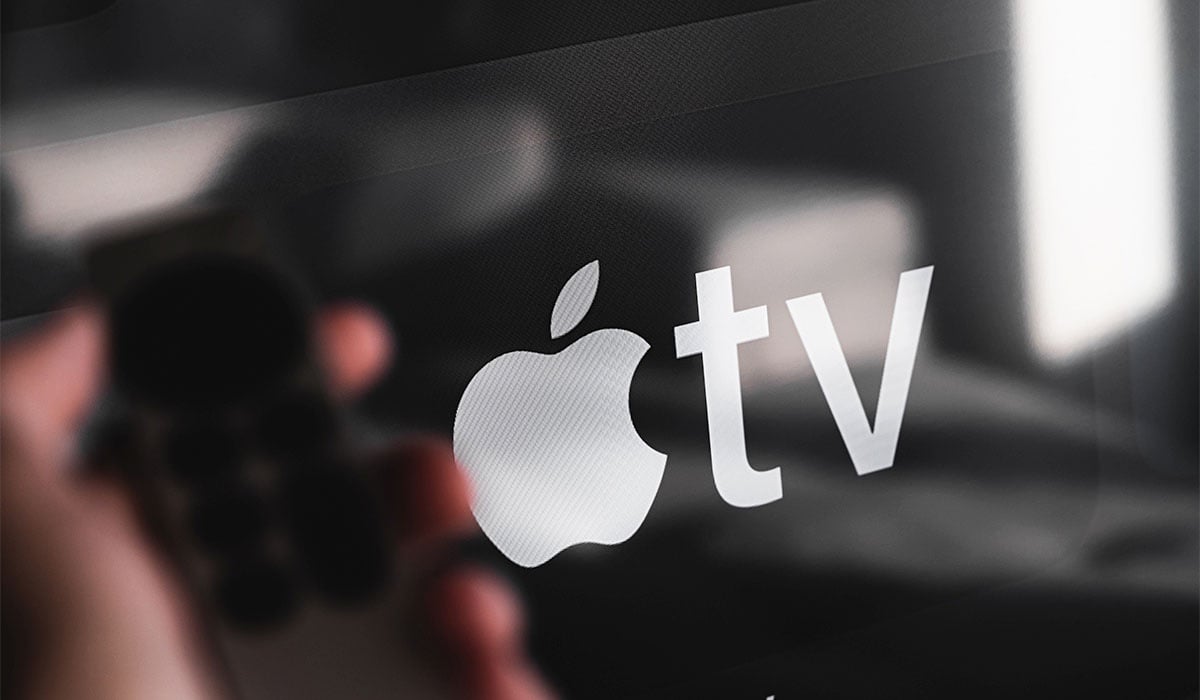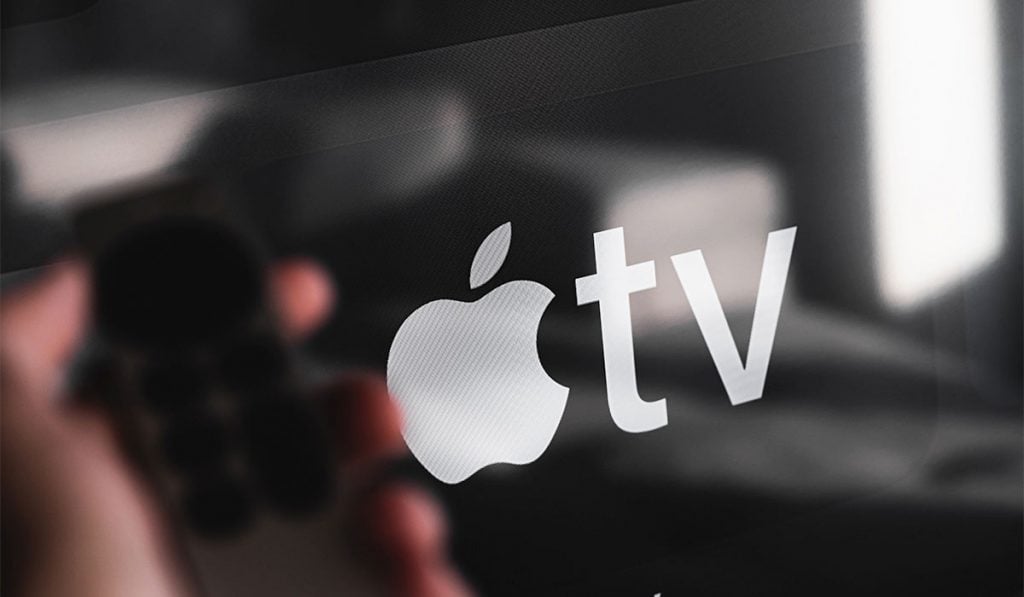 With that in mind, you may think they are interchangeable. You may also think that, if they're so similar, why bother getting the Apple TV, given that it's an additional expense on top of your Smart TV unit.
Yet, as you'll find out, each offers some interesting and useful functionalities.
We're here to compare the two, and list out their similarities and unique features. Eventually, we want to help you make an informed decision as to, which option suits your needs more.
Want to learn more about Smart TVs? Discover AirBeamTV's guide to buying a Smart TV!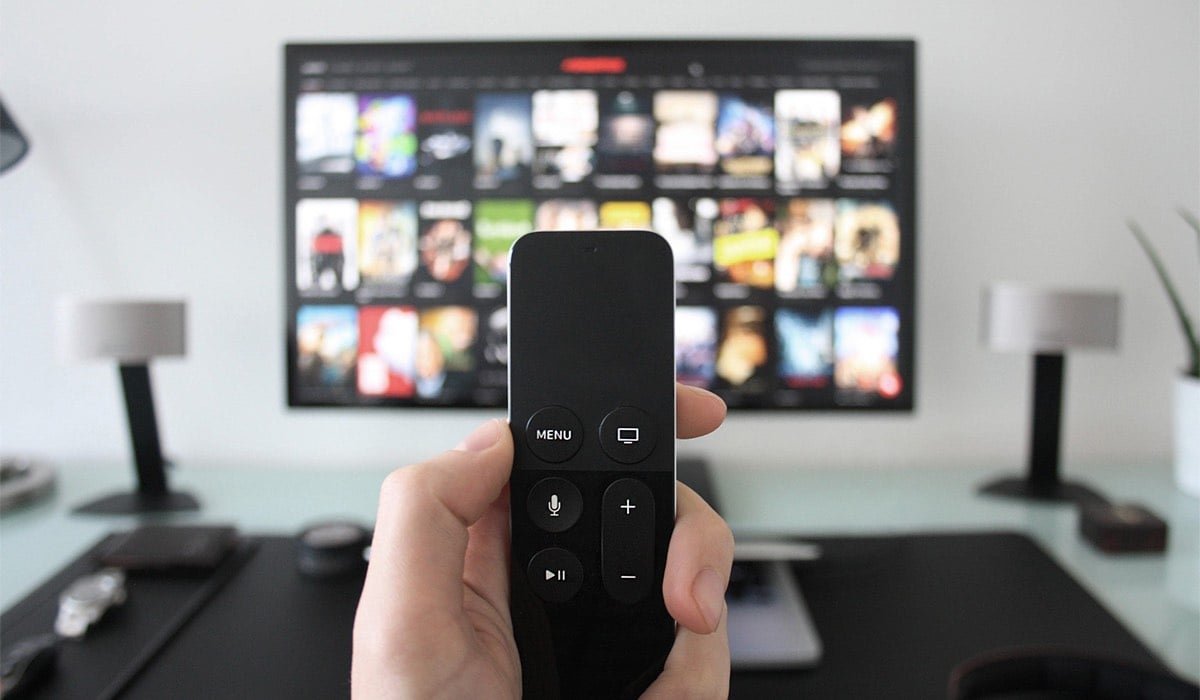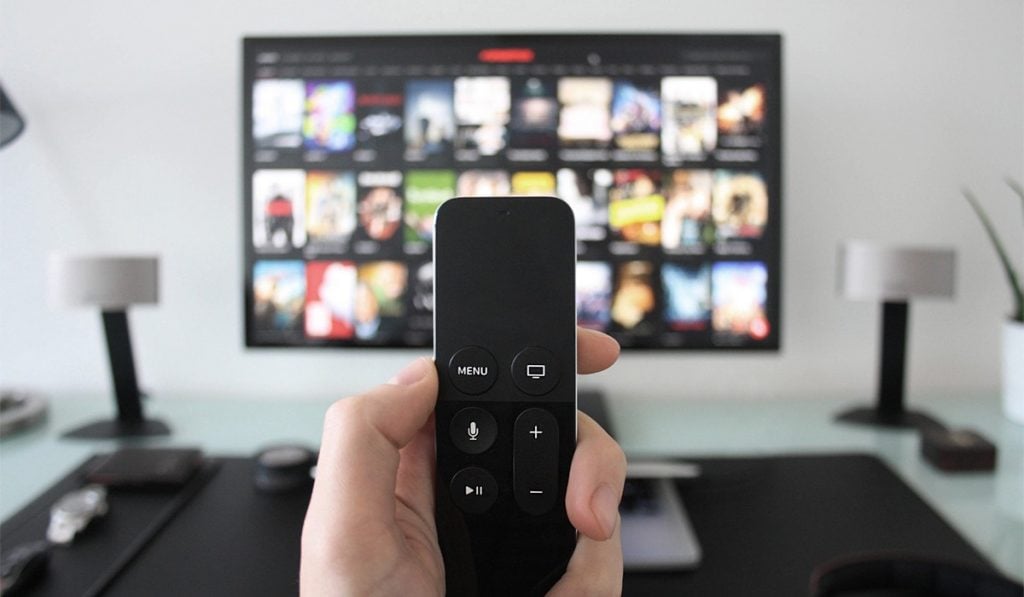 What is Apple TV?
This one's pretty confusing, to be honest with you. Going purely off of the name, one can easily assume that it's a TV produced by Apple.
It's not that at all. It's an external box that you plug into your TV via an HDMI cable.
Think of it as Roku or FireTV. It gives you access to apps and streaming as well as a User Interface that's different (and often better!) to one in your Smart TV.
Now, let's compare the features of Apple TV and Samsung Smart TVs!
Support And Updates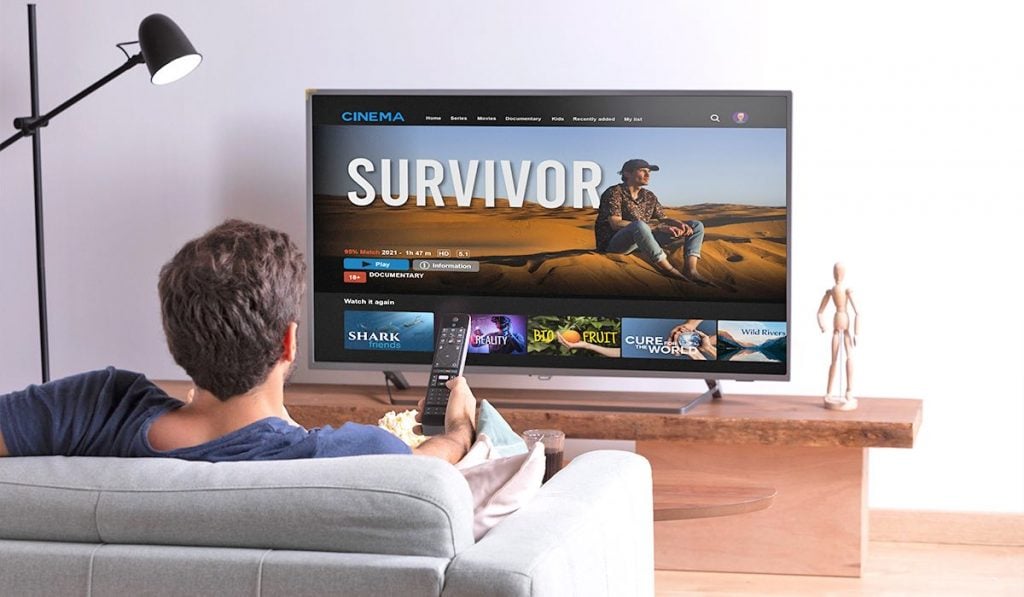 Samsung Smart TV
Smart TVs are, in general, quite notorious for lacking updates. Well, perhaps it's not the best way to put it. While updates flow in for the first couple of years from the release, manufacturers quickly abandon them in favour of newer models.
That means if you've been owning a Samsung Smart TV for while, you may experience a steady drop in the number of updates you receive for your unit. An average time Samsung supports their TVs is between five to seven years. It's a little on the low side for something that can cost upwards of several, or even a dozen thousand dollars and usually lasts twice that time with proper usage.
Apple TV
Contrary to Samsung that produces TVs (and a couple of other things!), Apple is in the software and hardware business. That plays to the advantage of Apple TV users.
How?
You can expect frequent updates to both the apps you use as well as the OS. Apple is in it for the long run with their products. For example, they have introduced the Apple TV First Generation in 2007, and discontinued it in 2015.
Yes, we know it's in the same timeframe as Smart TVs, but contrary to them, Apple TV costs around 200 dollars for the latest version. That's quite a difference, right? It also means upgrades will put way less strain on your wallet, since you can keep the same working TV unit and just plug in a new, cheap box set.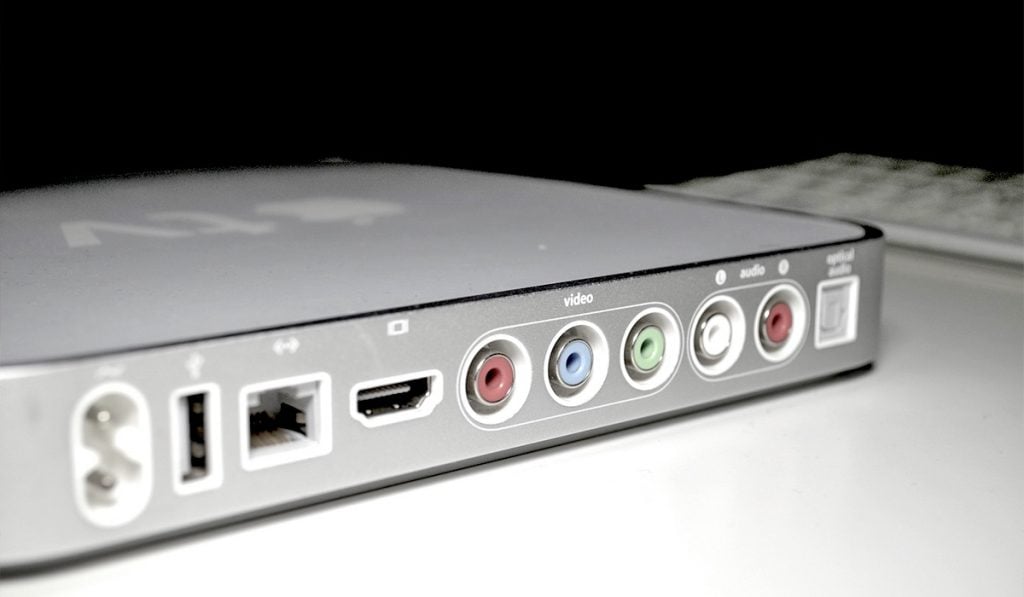 Apps for Samsung Smart TV and Apple TV
Samsung Smart TV
There are a lot of apps built into your average Smart TV from Samsung. We're talking streaming (Netflix, Hulu – all the jazz, and even Apple's own streaming service!), cable television apps, on-demand streaming – you name it!
It's pretty much a standard in the Smart TV world and a major pull-in factor of these devices. Having these apps and services on your TV means you have almost everything you need in one place.
Newer models also have a nifty app called MultiView. With it, you can display a smartphone app on your TV screen, next to a movie or a sports game.
What is more, Samsung Smart TVs work with our screen mirroring apps as well as MirrorMeister's Control Meister TV tete app! Check them out for free today!
Apple TV
A huge advantage of it is the fact that it's an Apple product. Because of that, it contains plenty of dedicated, and frequently updated apps. You'll have access to Apple Arcade games, iTunes Extra and Apple Fitness +. The last one is pretty much made to be displayed on a TV screen!
Apart from that Apple TV offers pretty much all of the apps a Smart TV offers. What is more, a lot of them come in 4k, apart from YouTube, which recently pulled 4k support from these devices.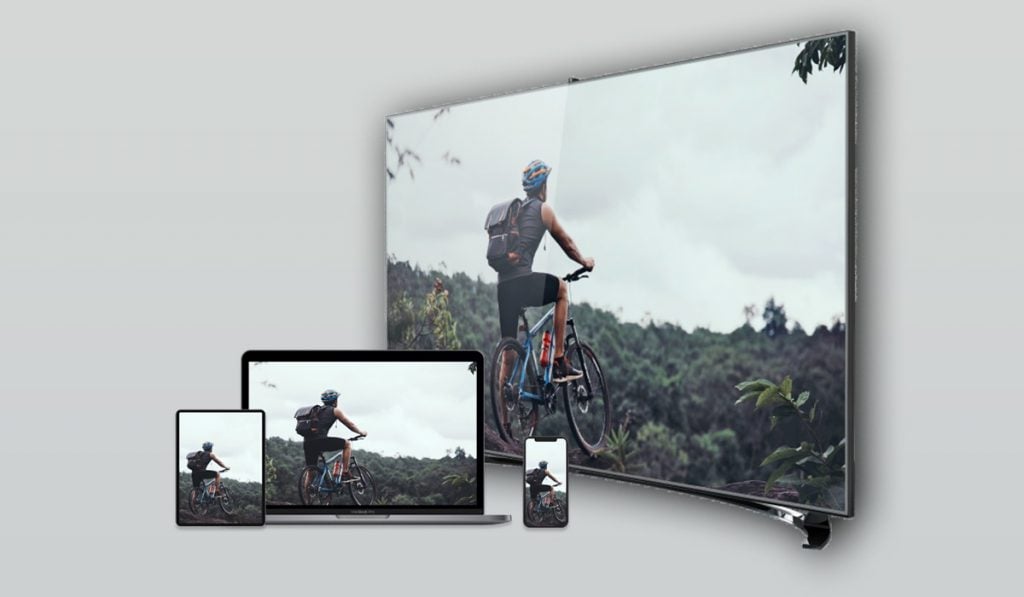 Compatibility with other devices
Samsung Smart TV
One of the main advantages of any Smart TV is that it's capable of working with compatible devices. Some of the latest Samsung TV models have AirPlay or AirPlay 2 built in. These are apps by Apple, which allow users to share photos, videos and music from your iPhone onto your television screen.
What if you don't have an AirPlay-compatible TV, or want to do more than just share media? Third-party screen mirroring apps are your answer! Our own AirBeamTV app works with most Smart TVs, including those produced by Samsung. And you can install it on your iPhone, iPad and Mac!
Apple TV
This is where the advantages of Apple TV get to truly shine.
Since the device comes from the stable of Apple, it's compatible with all of the others. They exist in a single ecosystem, bound with your Apple ID. Oftentimes, your Apple TV will automatically recognize your other Apple products. That makes connecting simple and straightforward.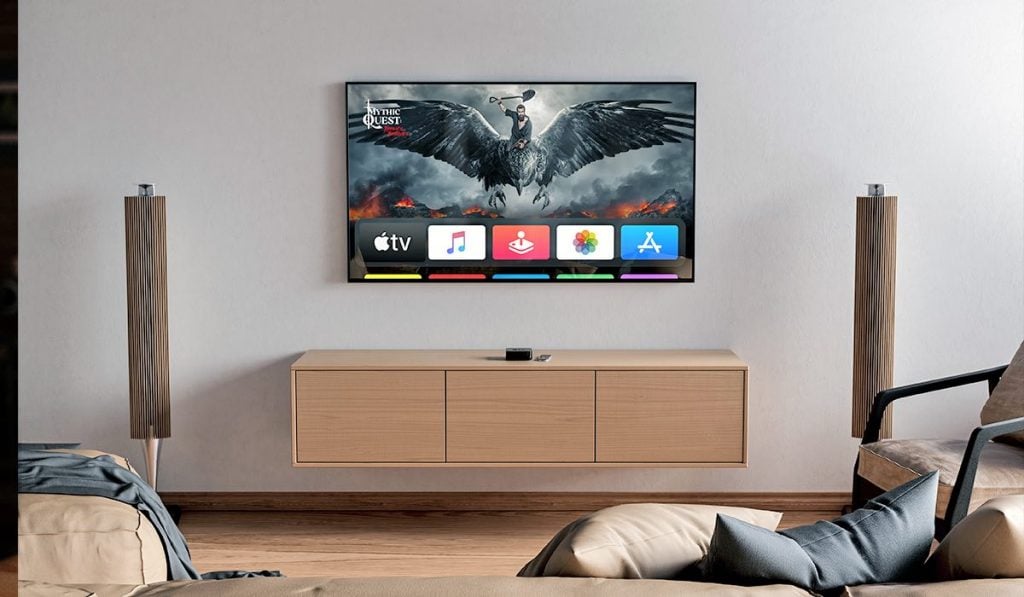 Heaven for Appleheads!
If you're an Applehead then Apple TV is something you pretty much need. It binds all of your existing Apple devices into a single 'Internet of Things' type of situation, making your life a lot easier.
First off, just like with Samsung, you can AirPlay your Apple devices. You can also connect your iCloud and watch all of the backed up files on your TV screen.
Quite importantly, you have the ability to type and search using your iPhone or iPad keyboard. That means no more going back-and-forth between separate letters.
For a similar solution, tailor-made remote app for all Samsung Smart TVs, check out ControlMeister.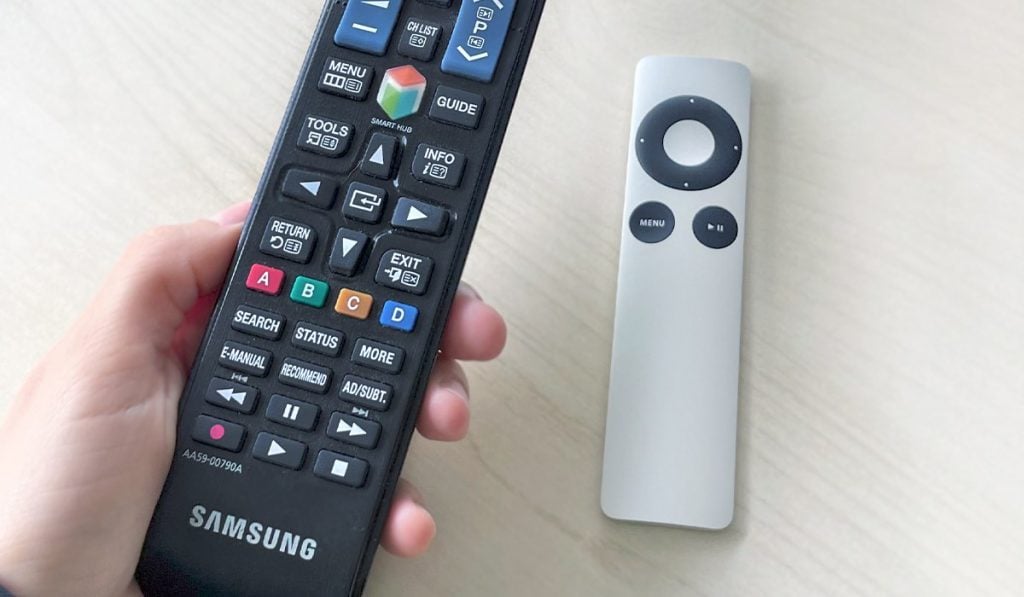 Another really cool function the newer Apple TV boxes offer is the option to connect your AirPods, AirPods Pro and AirPods Max to your television. With that, you can go on a movie binge all-nighter extravaganza without worrying about waking everyone up.
But what we think is the best functionality of Apple TV (specifically the 4k models) is that is can serve as an operation hub for HomeKit. It's Apple's smart home platform that features anything from lightbulbs to a doorbell. When you merge it with the TV box, you can operate your entire house using the Siri remote.
Price
What's the Samsung Smart TV price?
With so many developments and new technologies producers keep on adding to Smart TVs, the prices are very varied. You can expect to pay anything from a couple hundred to several thousand dollars for a Samsung Smart TV.
There are also plenty of opportunities throughout the year to snatch a new unit for cheap!
Let's go through two of Samsung's latest models to bring the point closer home. The 2021 QN90A NEO QLED is a 4k unit that will set you back between $1099 and $1799 for a 55 inch screen, but a whopping $2599 – $4999 for an 85 inch unit.
On the other hand, you can get another 2021 model – a 55 inch Class 7000 Crystal UHD 4k – for around $399 (an 85 inch costs between $1399 and $1499).
The price differences are massive and all of the confusing acronyms, numbers and buzzwords don't really help! Here's our handy guide on buying a Smart TV that will allow you to decipher the industry jargon and make an informed decision.
How much does Apple TV cost?
Apple currently offers Apple TV 4K and HD. The first costs $199,99 for a 64GB version and $179,99 for 32GB. If you're team apps and games for life, we recommend you go with the first one, but if you'll only use it for streaming and TV, pick the smaller capacity. If bought through Apple's website, they will get you three months of Apple TV + for free.
The HD version will set you back $149.99.
Necessary equipment
Samsung Smart TV
When you buy a Smart TV, all you need is wireless network. When you connect your TV to the Internet, you're pretty much all set.
You can, of course, buy additional accessories, such as keyboards, TV boxes, but you're pretty much good with just a Smart TV. It comes with app the apps and connectivity you may need!
Apple TV
Apple TV is actually more in the 'additional accessory' realm. You have to plug it to a TV unit using an HDMI cable. Then, of course, it requires an Internet connection.
That being said, Apple TV will work with any TV that has an HDMI plug. Keep in mind, however, that if you plug the 4k version it into a 1080p (or HD) screen, it will display content at 1080p.
Specs
Samsung Smart TV
Just like with the price, the specs of Samsung Smart TVs vary a lot. When picking a new screen, always keep your needs in mind – the biggest, QLED-est and 8k-est TV is not always the answer!
If you're having trouble piercing through all of the HDR, Dolby-Something, SUHD and such (no shame in that – it is confusing!), you can also refer to our guide on choosing a Smart TV!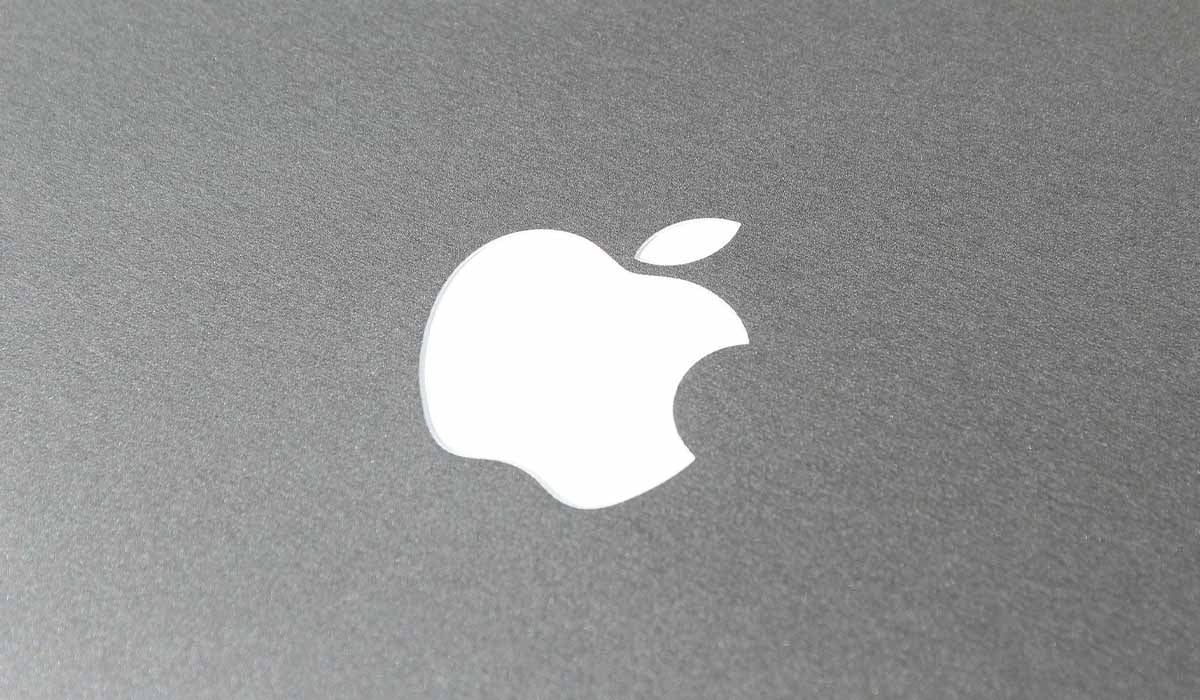 Apple TV
Apple upgraded their 4k model with an A12 Bionic chip. Because of that, its loading times are much shorter. You will experience it as a very smooth browsing process. Everything will just look good and be fast!
On top of that, the 4k model supports Dolby Digital, Dolby Vision (and HDR10) and has a refresh rate of 60 Hz for 1st get and 120 Hz for 2nd gen. It also comes with an HDMI 2.1 plug, making it quite future-proof.
All of those specs mean you can achieve really good viewing experience. Keep in mind, however, that a lot depends on the TV you're pairing the Apple box with!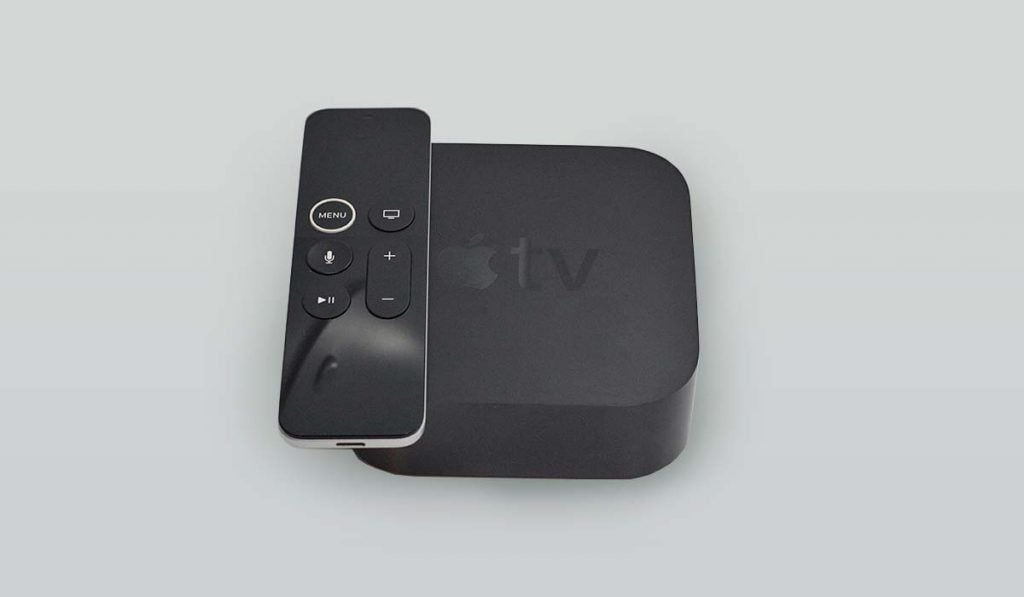 Privacy
Samsung Smart TV
If you look up information on the issue of privacy in Smart TVs, you'll find plenty of articles with titles such as 'what does your Smart TV know about you', or 'how to turn off the smart function of your TV'. Why is that?
The thing is, any device that's connected to the Internet collects data on its user. That data is then used to tailor ads to your unique preferences.
Smart TVs are no different. If this is not something you're into, you can try making your Smart TV 'dumb'. That means disconnecting it entirely from the Internet.
That will, unfortunately, make you miss out on a plethora of benefits that Smart TVs offer. You will be left with pretty much a screen.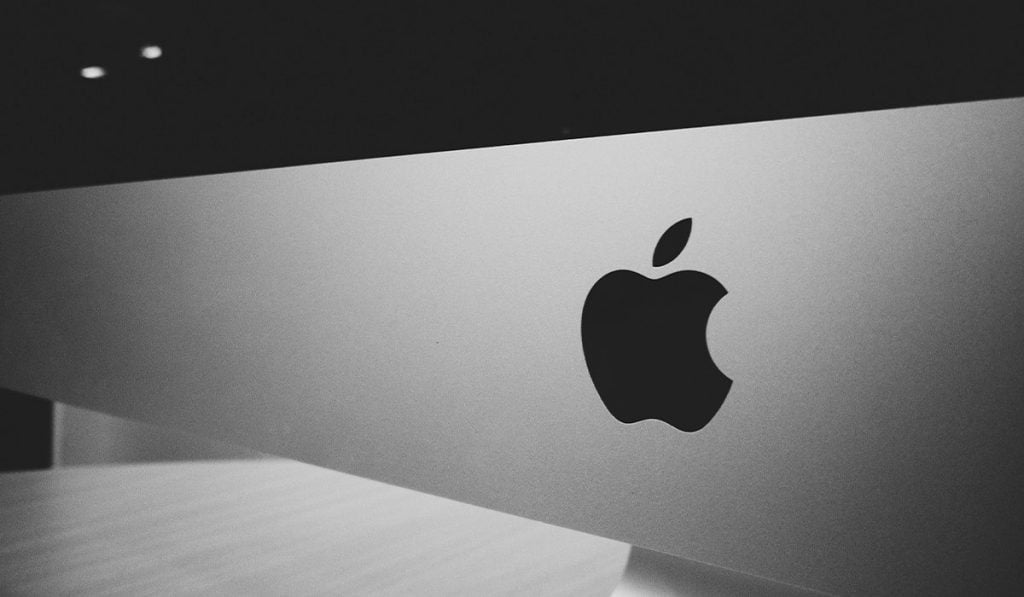 Apple TV
Apple doesn't play when it comes to privacy – it's one of their biggest pull-in factors. While other big players such as Google or Facebook earn a major part of their revenue through selling user data, Apple famously doesn't earn a buck off of it.
That being said, Apple does collect your data, but only to display ads that are relevant to you, and only on their own native apps – App Store, Stocks and News.
However, it's not all roses, you know. Recently Apple has infamously signed an agreement with Google, to make the world's biggest search engine a default on Safari and throughout iOS devices. And Google does collect your data, even ones that occur on Apple devices.
Still, browsing the Internet via Google is not really the first thing that comes to your mind when thinking of ways to use your TV, right? It's more apps, movies, streaming and such! And that's why it's an Apple TV box with either a 'dumb' TV, or a screen without smart capabilities can be a good alternative if you care about privacy.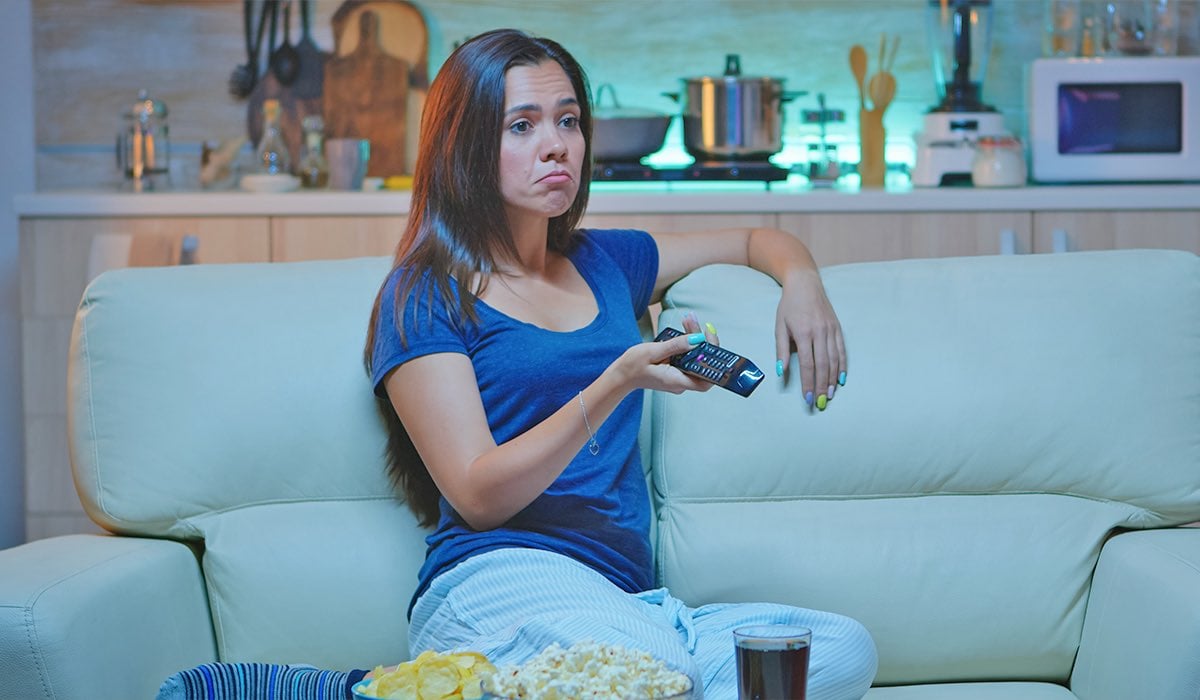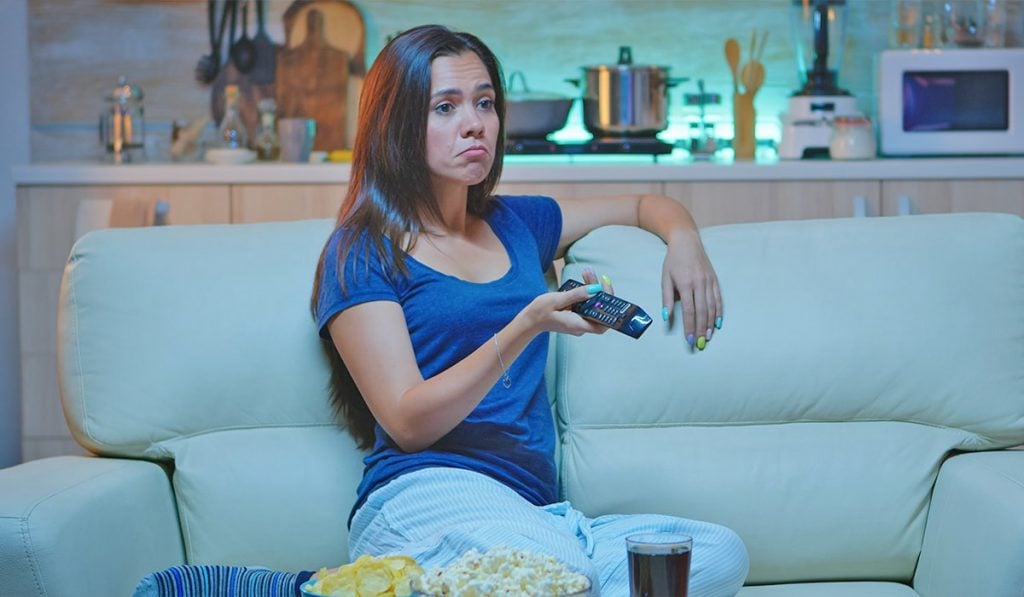 Final verdict
So what's the final word? Should you pick an Apple TV or a Samsung Smart TV? Truth is, both options have their strong and weak sides.
Very helpful, right?!
A Samsung Smart TV is an all-in-one package. It has the apps, the streaming and the television you want.
The downsides? They can get quite pricey, have questionable support and user privacy practices that may rightfully deter some people.
What about Apple TV? It pretty much extends what your Smart TV can do. Faster loading times, better picture quality, convenient interface – you name it! It's also quite cheap.
But well, you do need a TV screen to run it!
AirBeamTV
AirBeamTV is the market leader in screen mirroring apps. We offer dozens of revolutionary applications that wirelessly connect your phone, tablet of computer with a Smart TV. Our technology improves your home entertainment in minutes. You won't need your tangled and annoying cables anymore!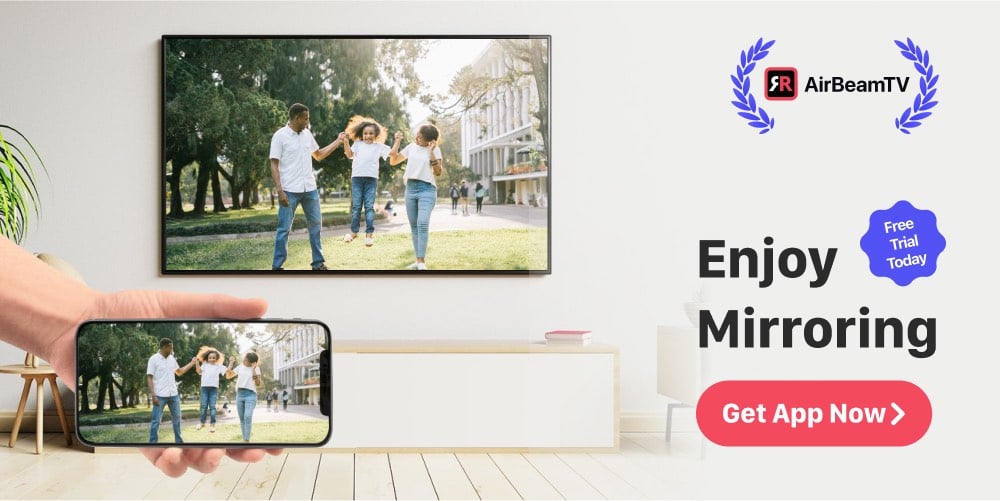 Not only that, AirBeamTV apps offer many advantages for workplaces. Now you can simply throw your presentation from your smartphone, tablet or computer straight to a Smart TV. That's less stress for you!
With AirBeamTV you can enjoy any content on the big screen in record time. Whether you would like to see videos, photos, films, series or presentations on a large screen, it's all possible. We support all TV brands and media streamers. It doesn't matter if you have Samsung, LG, Sony, Roku, FireTV or Panasonic. Discover AirBeamTV today. All our applications are free to try!
ALSO DISCOVER:
8 Things To Consider Before You Buy A SmartTV
How To Play Video From Phone To TV