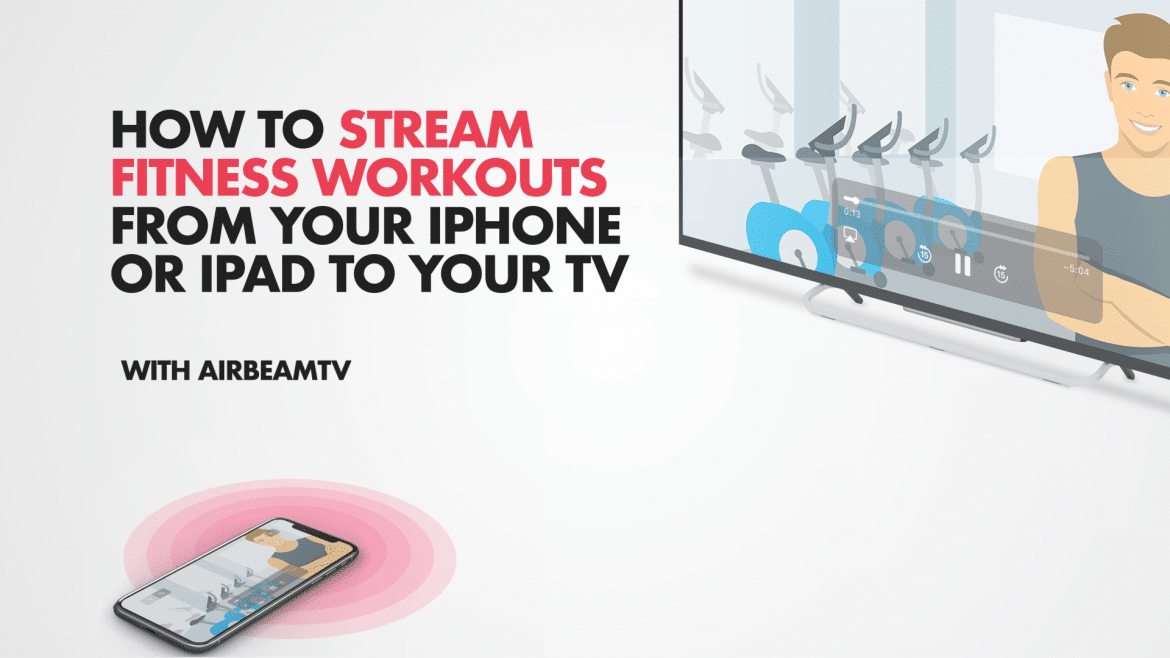 With gyms closed across the country, workout apps and internet live streams are on the rise. Thanks to the many exercise apps and videos you can now have personal trainers and fitness classes let you break a sweat from home. AirBeamTV's Screen Mirroring apps for iPhone or iPad will make your workout experience even better.

Workout apps on the rise
Many digital fitness services have seen a very strong uptick in subscribers over the past few weeks with numbers substantially increasing by the day. Also, iTunes App Store numbers show an increase in downloads for fitness, yoga, cycling, jogging and other workout related apps. Because of this trend, more people are looking for a solution to mirror an iPhone or iPad on a Smart TV for a more comfortable experience.
Screen Mirroring app advantages
Screen Mirroring makes it possible to cast the screen of a phone or tablet wirelessly to a Smart TV. This comes in handy for online workout classes which are hard to follow on a smaller screen. Another good example to use a Screen Mirroring app is when a group of people are joining workouts together in the same space. By broadcasting the workout on a television screen, it is easier to create physical distance between persons in a room, creating a safer environment during these pandemic times.
Mirror apps for iPhone and iPad
AirBeamTV makes Screen Mirroring apps for Apple's iOS devices such as iPhones and iPads. The applications support most major TV brands, including Samsung, LG, Sony and more. Popular streaming devices like Roku, Chromecast and Amazon FireTV are supported as well.
A single AirBeamTV iOS app costs $4.99 in the iTunes App Store or receive 50% discount when buying the App Bundle which includes the 6 most popular TV brands ($14.99).
Visit the iTunes App Store to see all available apps and TV brands.
Check out this video on how to stream your workout on TV with AirBeamTV's Screen Mirroring apps
ALSO DISCOVER:
New iOS 16 Features That You Didn't Know About