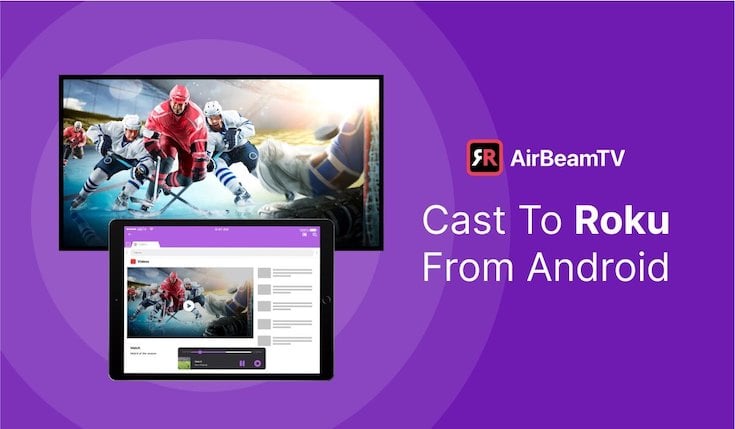 Roku Screen Mirroring for Android
Android devices are quite great. They're responsive, easy to use and offer great model variety. What they all have as well, are tiny screens! If you're looking to invite people over for a holiday photo show, you might not want to have them crowded over your smartphone screen. In those situations, it makes a lot of sense to want to try a casting Roku app for Android!
With the screen mirroring from Android to TV equipped with Roku, you can improve your home entertainment in minutes! In this article we'll show you how you can easily cast from Android to Roku with a free-to-try AirBeamTV app!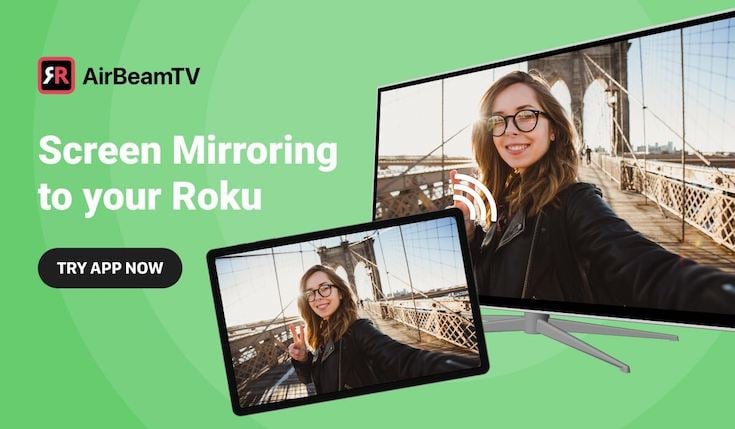 Roku is a pretty inexpensive little gadget, which you can add to and HDMI-equipped display, whether it's a monitor or a Smart TV.
And with the AirBeamTV Roku Screen Mirroring app, you can easily turn your display into a powerful entertainment machine! Cast to your Roku TV from Android with this free-trial app today!
Table of contents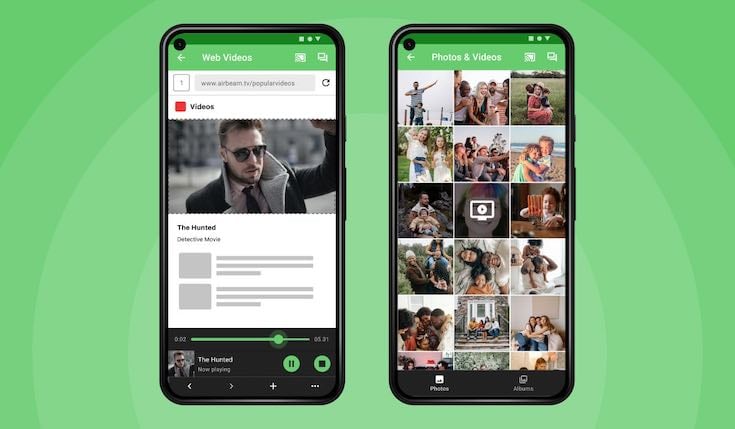 What is Roku?
Roku is a series of streaming devices that continues to gain popularity. You can use these devices to easily watch your favorite content, stream movies and TV series and browse the Internet. Roku has a very extensive library of around 4000 apps, from the most popular ones such as Netflix, Disney Plus or Hulu, to weird and obscure ones!
You also get The Roku Channel, which is Roku's free Live TV app which over 300 channels.
Roku works with any HDMI-equipped display. That means you can use it to extend the functionalities of your Smart TV. You can also use it on any screen, monitor or 'dumb' TV, essentially turning it into a Smart TV!
Roku has a very varying lineup, from Roku Express that costs around $25, to expensive options, such as Roku Ultra at $100.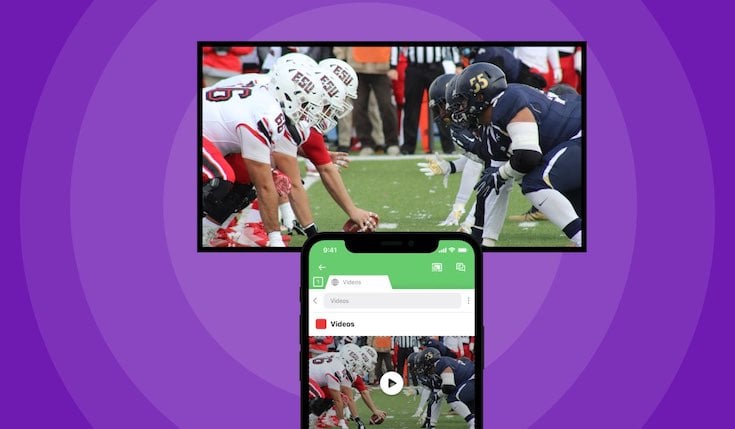 How To Cast To Roku From Android?
Here's how you can start casting from your Android device to your Roku in two easy steps!
How to connect Android phone to Roku TV?
Start by downloading Roku app for Android!
Launch the Screen Mirroring Roku app.
Tap the cast icon in the top-right corner of the screen.
Choose your Roku device to connect.
Make sure both your Roku and your Android device are connected to the same wireless network for casting to work!
How to connect Roku to WiFi?
Connect Roku to your WiFi network to enjoy the Roku content. Here are the steps to connect Roku to WiFi:
1. First, make sure that your Roku device is powered on.
2. Second, open the Roku settings and select "Network."
3. Third, select "Wireless" and then select your wireless network from the list of available networks.
4. Fourth, enter the password for your wireless network and then select "Connect." Now your Roku device should be connected to your wireless network. Enjoy!
Can't navigate Roku because of remote issues? Learn what to do when your Roku remote is not working from this easy-to-follow guide!
How to set up screen mirroring on Roku?
Here's what to do after you've connected your Android device to your Roku:
Go to the main screen of the Screen Mirroring Roku Android app.
Click the 'Screen Mirroring' panel.
Adjust the settings.
Click 'Start Mirroring'.
Sit back, relax, and enjoy!
AirBeamTV App To Cast To Roku From Android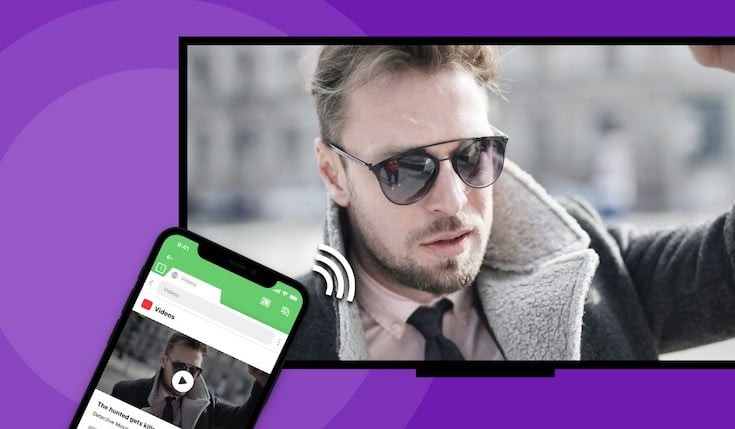 With the AirBeamTV Screen Mirroring Roku app for Android, you can easily cast from your small screen to any display or Smart TV with a Roku device plugged in.
Best quality Android Roku casting
Screen Mirroring Roku is a free app. You can have all of your favorite Android apps, web videos, photos and more up on your big TV screen at no cost!
However, if you're an avid user of screen mirroring, we recommend you get the Pro version of the Roku casting app for Android. With it, you get some incredible perks and benefits, such as:
HD casting: For the best viewing experience.
Unlimited mirroring: For an uninterrupted stream!
Ad-free experience: Cast your favorite content to Roku without annoying ads.
Prices Screen Mirroring Roku App
There are three payment plans you can choose from:
Monthly – $5.99 – the most flexible deal. Stop at any time.
Yearly – $15.99 – our most popular plan & the best deal.
Lifetime – $19.99 – pay once and use the app indefinitely.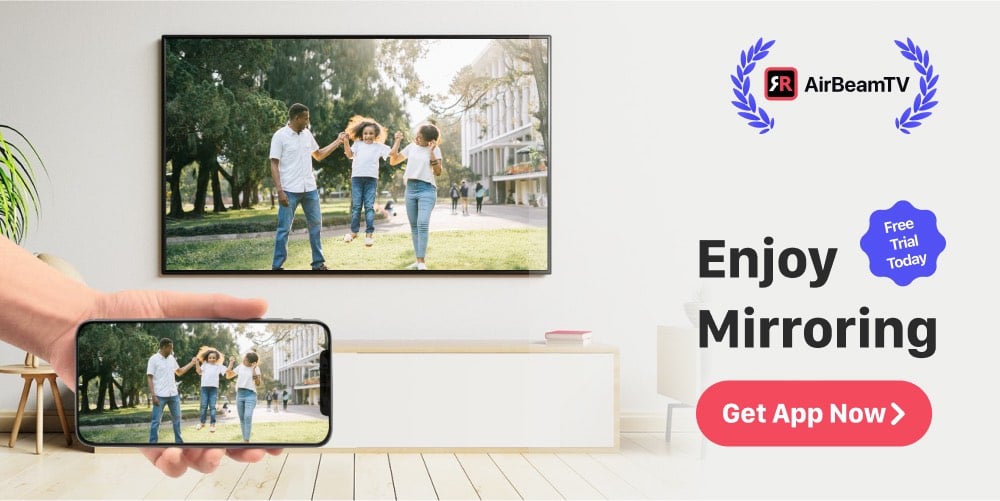 Which Roku Is The Best?
The Roku lineup includes nine models. Each of them has various specs and properties – picture and sound quality, Internet connectivity or various add-ons such as voice remotes or earphones.
Getting a more expensive Roku means getting a technologically better device. That means faster loading times, and overall better experience. The app collection, however, will always be the same, no matter if you get the cheapest Roku or you splurge.
We'll compare five popular Roku models at five different price points, to give you an idea of what you can expect from these versatile devices.
Can't decide between a Firestick and Roku? Take a look at our Roku vs Firestick comparison guide and make an informed decision today!
Roku Express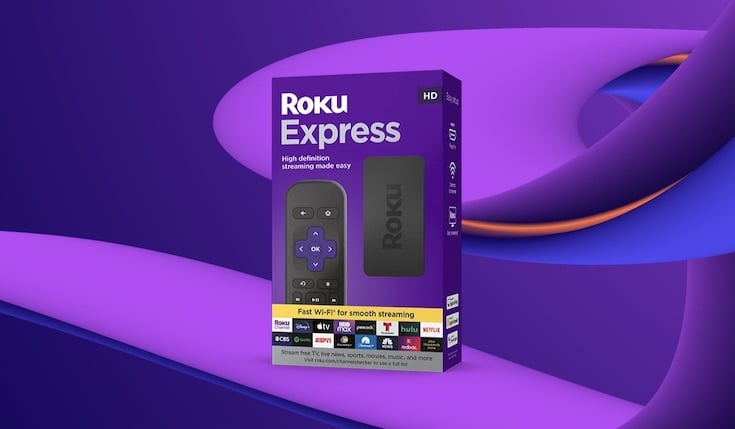 Roku Express is the most basic device of the entire lineup. It will set you back $29.99.
It offers HD (1080p) image quality, Fast Wi-Fi and WiFi 5 capabilities. Soundwise, the device has Dolby Audio and DTS. On the inside, it packs 1GB RAM, which is not the best there is, but certainly offers decent loading times.
With Roku Express, you get the normal remote – nothing special, but works well!
Express is perfect for smaller TV screens and for people who value convenience over the best audiovisual experience.
Roku Express 4k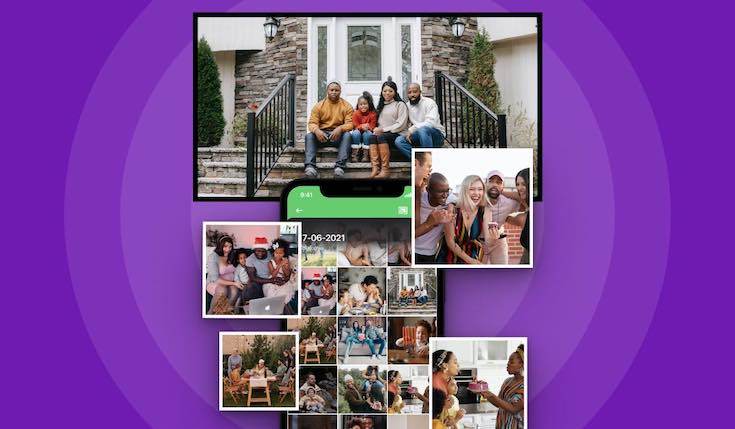 Roku Express 4k has all of the specs of its 4k-less counterpart. Except, of course, it supports HDR 10+, HD and 4k!
You can also connect Express 4k to Ethernet via a separately sold adapter. That's quite important if you're looking to stream a lot of 4k content, which requires a lot more bandwidth.
Roku Express 4k costs $34.99.
Roku Streaming Stick 4k
A lot of the things about Roku Streaming Stick 4k is very similar to Express 4k. It has 1GB RAM, supports HDR 10+, HD, 4k, Dolby Audio and DTS.
There are some improvements, though, that are worth noting. First, it has the improved Long Range Wi-Fi and supports Dolby Vision.
Second, and possibly more important of the improvements is the addition of the Voice Remote. This is an upgrade of the ordinary Roku remote that adds an option to search using voice to perform searches. It saves users from having to type with their ordinary remote, instead making it fast, easy and convenient.
Roku Ultra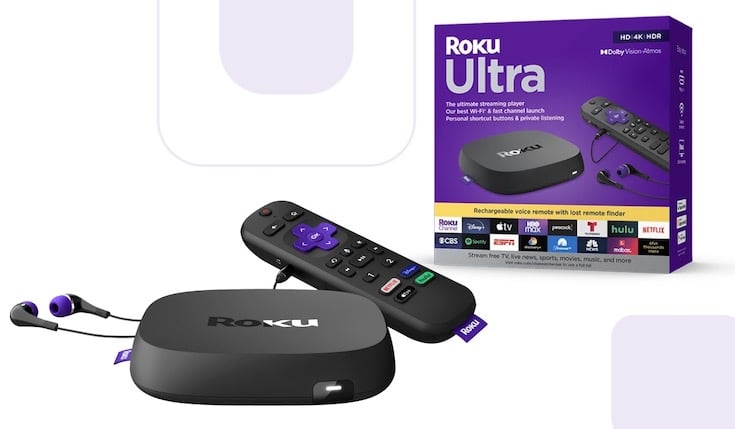 At a price of $99.99, Roku Ultra offers some major improvements over other models. First of all, it has 2GB of RAM, giving you better performance overall. What is more, while it supports WiFi 5, you can plug it to the Ethernet with a built-in socket.
Picture- and sound-wise, Roku Ultra has all the same specs as Roku Streaming Stick 4k – HRD 10+, Dolby Vision, 4k, HD and Dolby Audio. The only different thing is that Ultra has Dolby Atmos support.
Where Roku Ultra shines most, however, is the add-ons and extra functionalities. First of all, you get the Roku Voice Remote Pro, with two programmable buttons you can assign any function to. Second, you get a pair of JBL earbuds. Finally, Roku Ultra has a MicroSD card slot, meaning you can extend storage capabilities of your device.
Roku Streambar
Roku Streambar is, in fact, a soundbar with all the Roku apps and functionalities. It solves one of Smart TV's biggest drawback – poor sound quality, with four 1.9 inch full-range drivers. At the same time, it provides a solid entertainment package.
At $129.99, it offers the normal Voice Remote, HDR 10, 4k and HD support, as well as Dolby Audio. It's a limited set compared to Roku Ultra, but the powerful speakers more than make up for the price difference!
Roku Apps
Roku has a massive library of apps. That includes the most popular streaming powerhouses – Netflix, Hulu, Disney Plus or HBO Max, as well as some very obscure and outright odd ones!
The Roku app library could be a topic of a separate book, but right now, we'll show you the basics – downloading and deleting apps on Roku.
How to download apps on Roku TV
Click the Home button on your Roku remote.
Find and click on the 'Add Channels' panel.
Scroll down to 'Search channels'.
Type in the name of the app you wish to download.
On the app page, click 'Add channel'.
Launch the app from the home screen.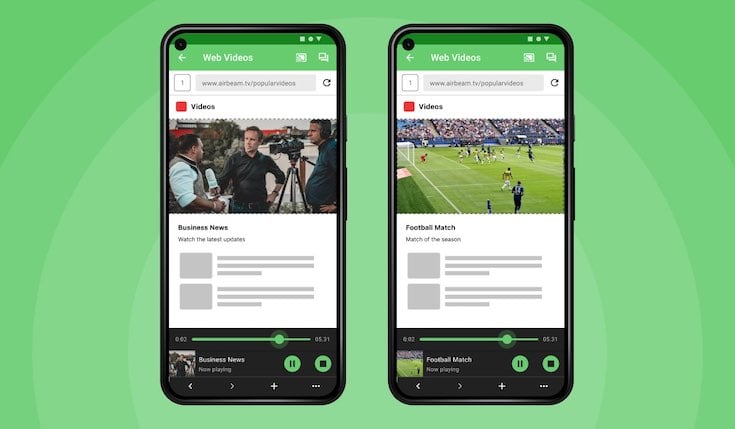 How to delete apps on Roku
Click the Home button on your Roku remote.
Move the cursor to the app you wish to delete.
Click the '*' button on your remote.
Click 'Remove channel' and then confirm.
Keep in mind that to delete some apps, you have to cancel your subscription first.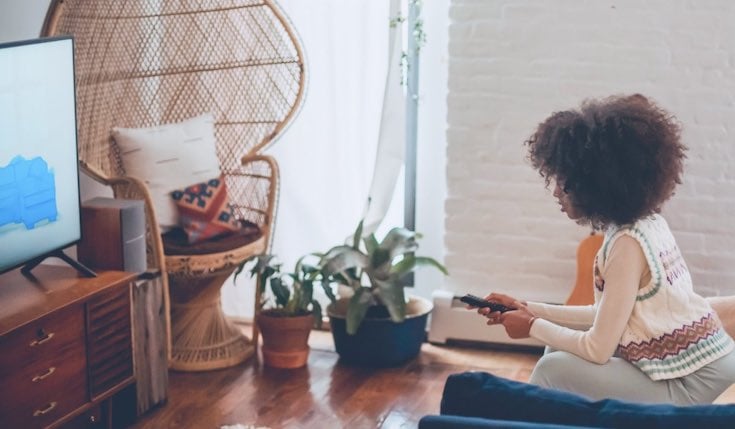 Frequently Asked Questions
How to mirror Android to Roku tv without WiFi?
Unfortunately, it is not possible to mirror your Android device to a Roku TV without using WiFi. In order for the two devices to communicate with each other, they need to be connected to the same wireless network.
This means that you will need to connect your Android device to your home WiFi network in order to mirror its content on your Roku TV. However, once you are connected, you should be able to enjoy all of your favorite Android content on the big screen!
What is Private Listening on Roku?
Private Listening is a useful functionality all Roku models have. It's a way for you to watch your favorite shows or movies, but have the audio played into your headphones. In this way, you can stream deep into the night without fearing about waking up your family or neighbors!
You can use Private Listening via the Roku app with Roku Express, Roku Express 4k and Roku Streaming Stick 4k. Roku Ultra adds Bluetooth and remote control connection to the play. Roku Streambar offers Bluetooth and mobile app connection.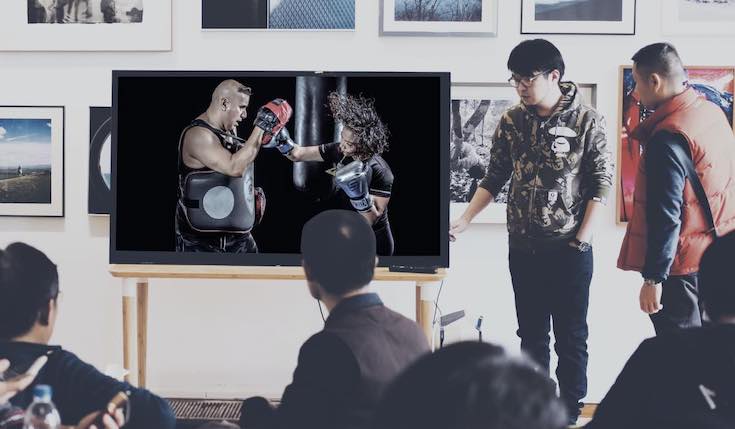 Why is screen mirroring not working on my Roku TV
There are several reasons as to why casting from Android to Roku might not work. First of all, try restarting your devices.
Is your TV screen black? Follow this guide to learn how to fix black screen on TCL Roku TV.
How to restart Roku TV
To restart Roku, insert the following key combination with your remote:
Press the 'Home' button five times.
Press the 'Up' button once.
Click the 'Rewind' button twice.
Click the 'Fast forward' button twice.
After that, your Roku will take around 15 seconds to process the combination and then will reboot.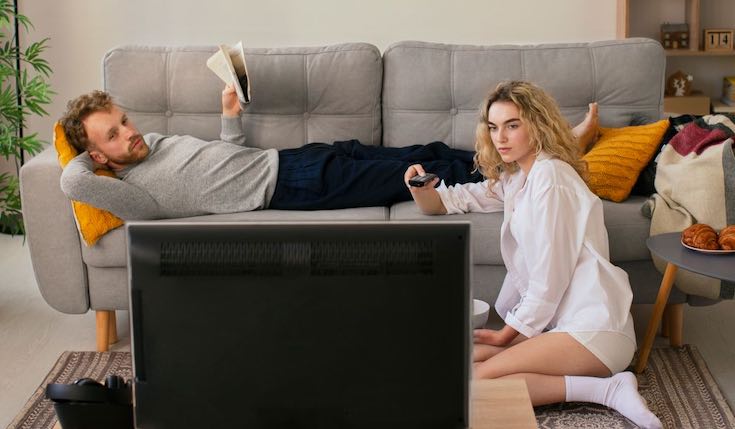 How to restart Android
Press and hold the 'Lock' button until a new screen shows.
Press 'Restart' in the top-right corner.
Your phone will now reboot.
Turn on 'Prompt'
Click the Home button on your Roku remote.
Access Settings.
Go to System – Screen Mirroring.
Go to 'Screen Mirroring Mode' and choose 'Prompt'.
Now, screen mirroring is enabled on your Roku and the system will ask you to approve each new connection.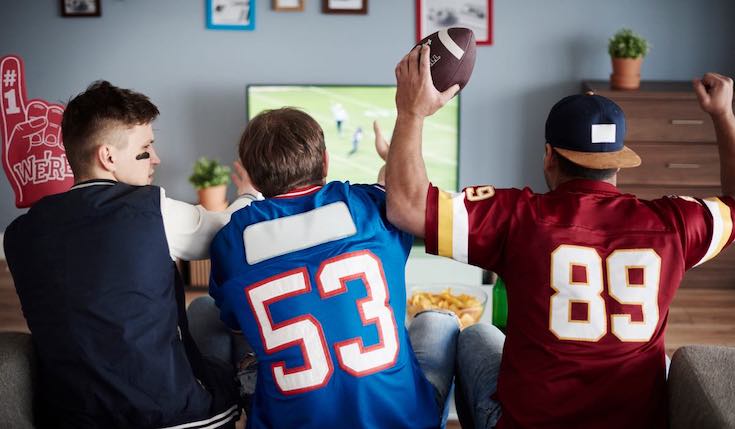 No sound when casting from Android to Roku TV
If there's no sound while you're screen mirroring from Android to Roku, there are several possible solutions.
Check Roku settings
Go to Home screen by clicking the Home button.
Scroll down to Settings and move to the menu on the right.
Go to Audio – Speakers.
Make sure 'TV Speakers' is on.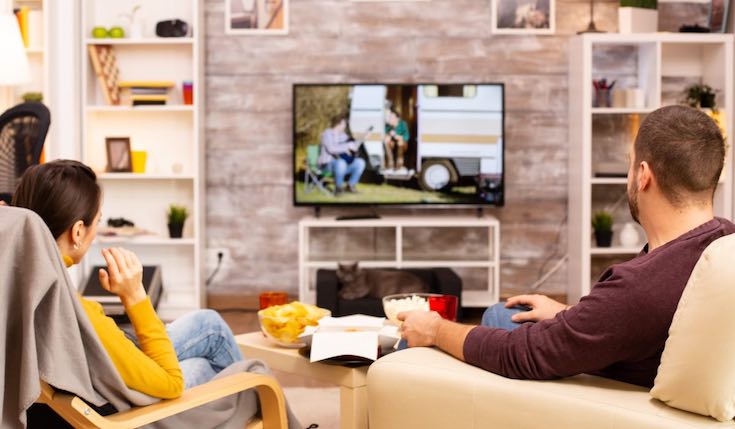 Turn the sound up on the TV
This feels like an obvious thing, but when casting from Android to Roku TV, make sure that the sound on your phone or tablet is all the way down. At the same time, turn the sound up on your Roku!
AirBeamTV
AirBeamTV is a screen mirroring and casting market leader. Not only can you easily cast to Roku TV from Android with our apps. We offer Android apps for the leading Smart TV and streaming device manufacturers: Samsung TV, LG TV and Fire TV, with more to come.
We also have a much wider lineup of iOS and MacOS apps for all the iPhone, iPad and MacBook owners. From Samsung, LG, Sony, Philips or Panasonic, to streaming devices – Roku, Fire TV and Chromecast, you can be sure to find something that suits your needs!
Discover More:
Cast To Roku From Android With A Free App
Roku vs Firestick Comparison Guide
How To Cast To Samsung TV From Android