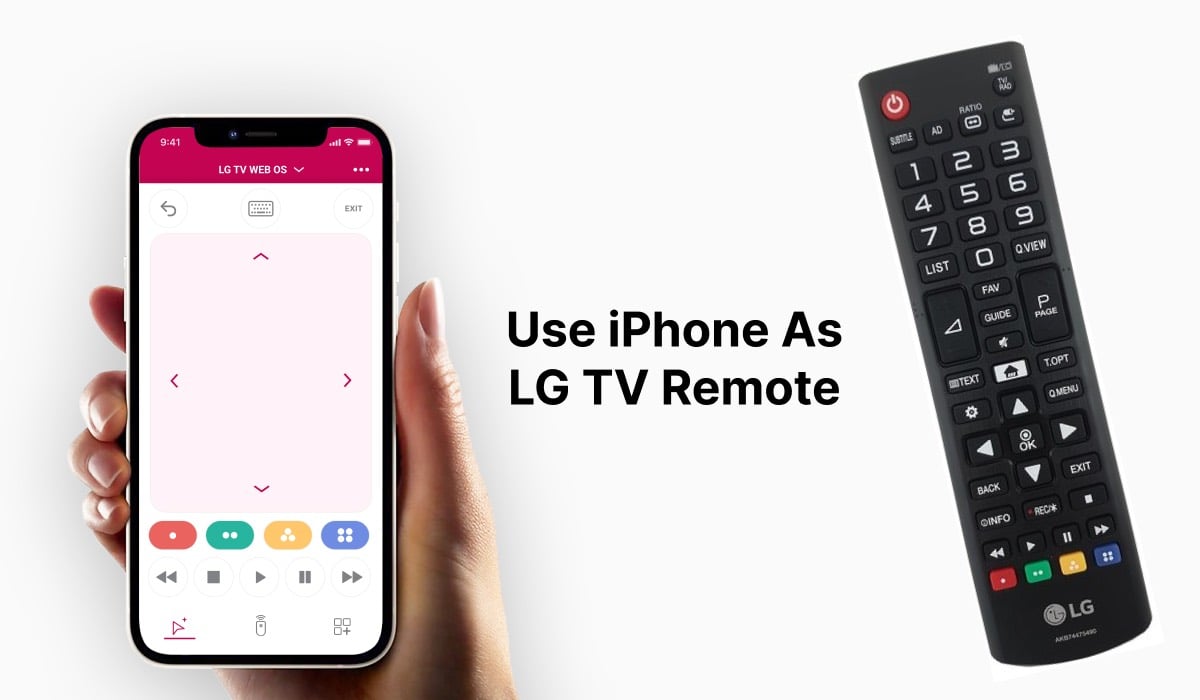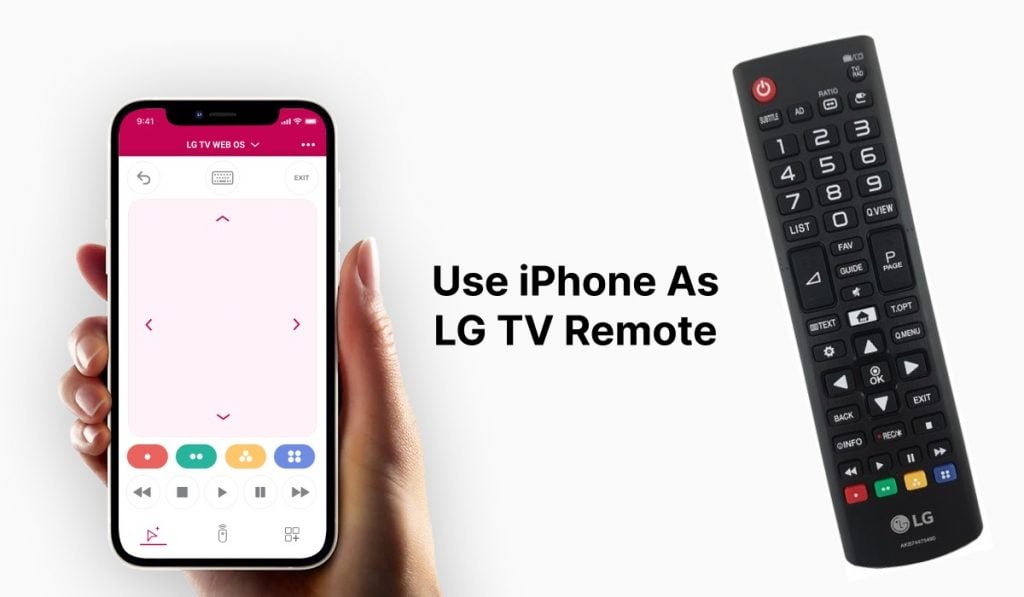 Free LG TV Remote App For iPhone & iPad
Introducing the LG remote app: say goodbye to the frustration of misplaced or dead batteries for your television remote. Experience uninterrupted entertainment as you effortlessly control your favorite shows and movies using a convenient smartphone. No more scrambling to find the remote or missing out on your favorite program when you have the power of the LG remote app at your fingertips.
How about exchanging your clumsy remote to LG TV Remote Control Plus? It's a revolutionary iOS app developed by MeisterApps that lets you control your LG television with your iPhone. With it, you'll always have a remote in your pocket. This LG TV Remote app is free to download in the Apple App Store and super easy to use!
Looking for an LG TV Remote App for Android instead? Take a look at this free remote app!
Interested in screen mirroring instead? Learn how to cast to LG TV from Android! Alternatively, check out our casting solution for iPhone, iPad or Mac.
Are you looking for a remote replacement for your Samsung TV? Check out ControlMeister – a free Samsung TV remote app for iOS!
Is your LG TV connected to a streaming device? Check out our easy-to-follow guides for Firestick remote, Chromecast remote and Roku remote.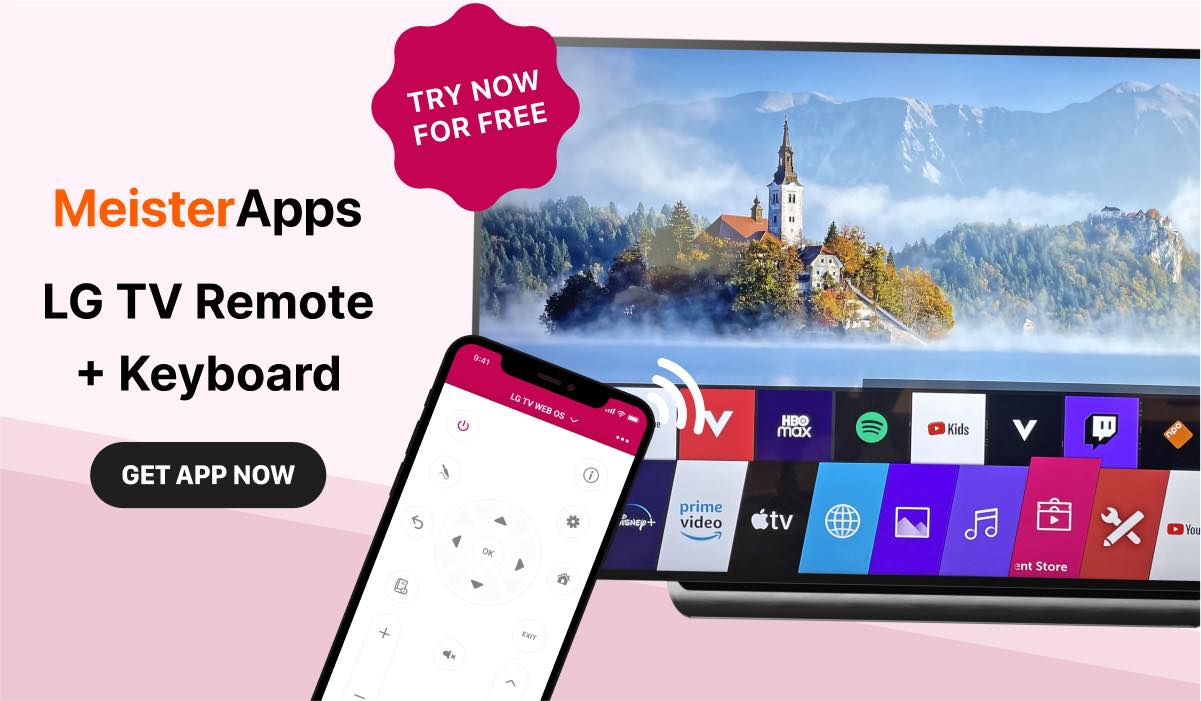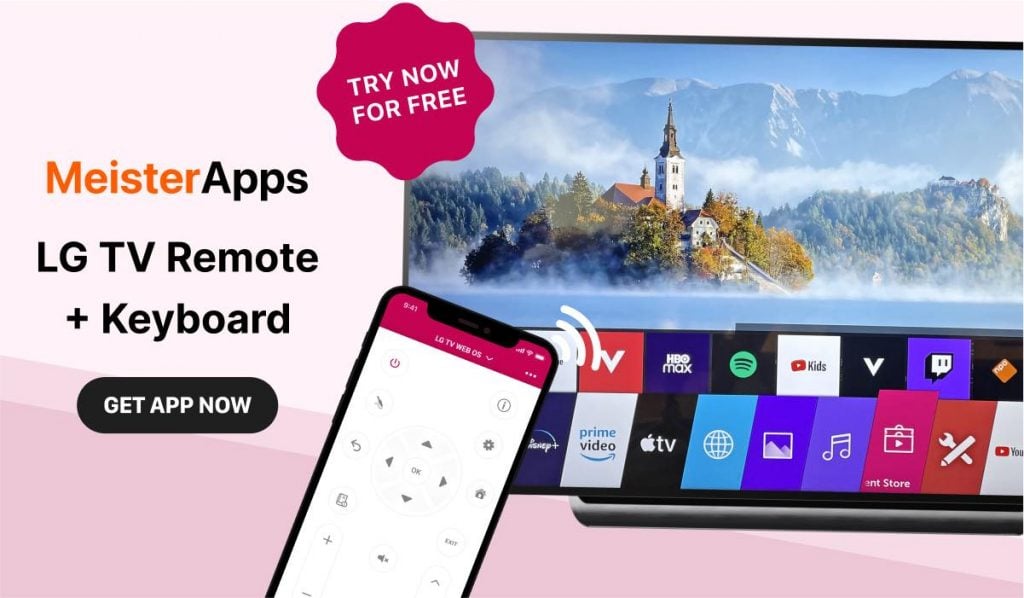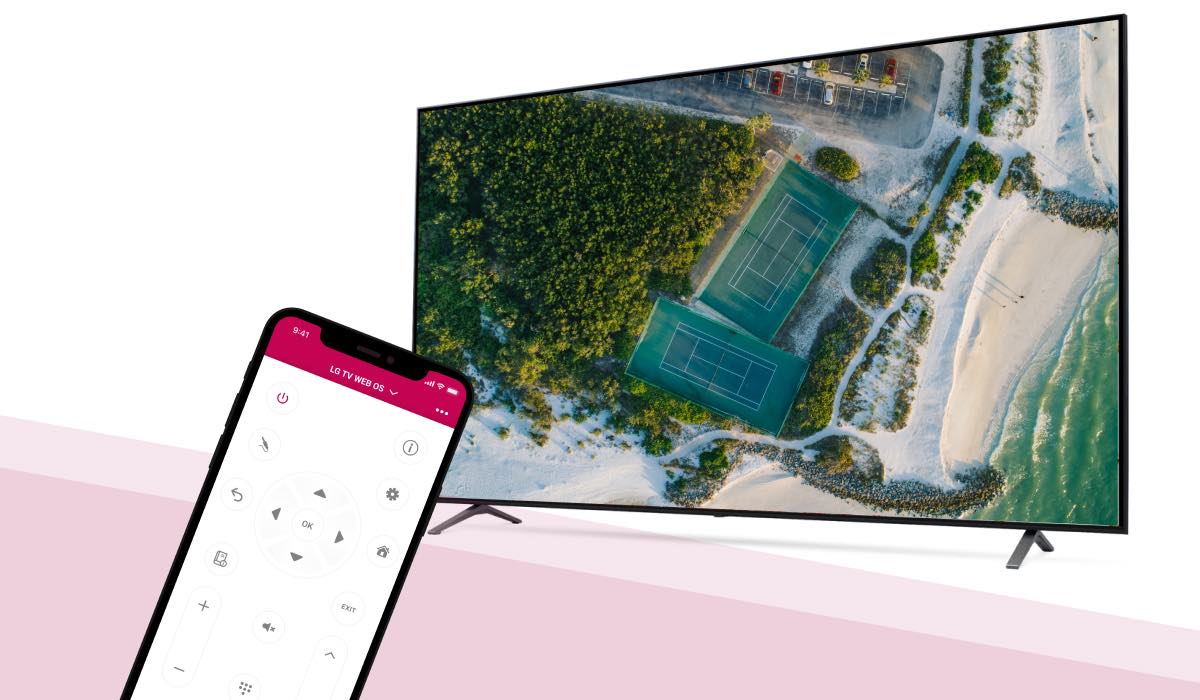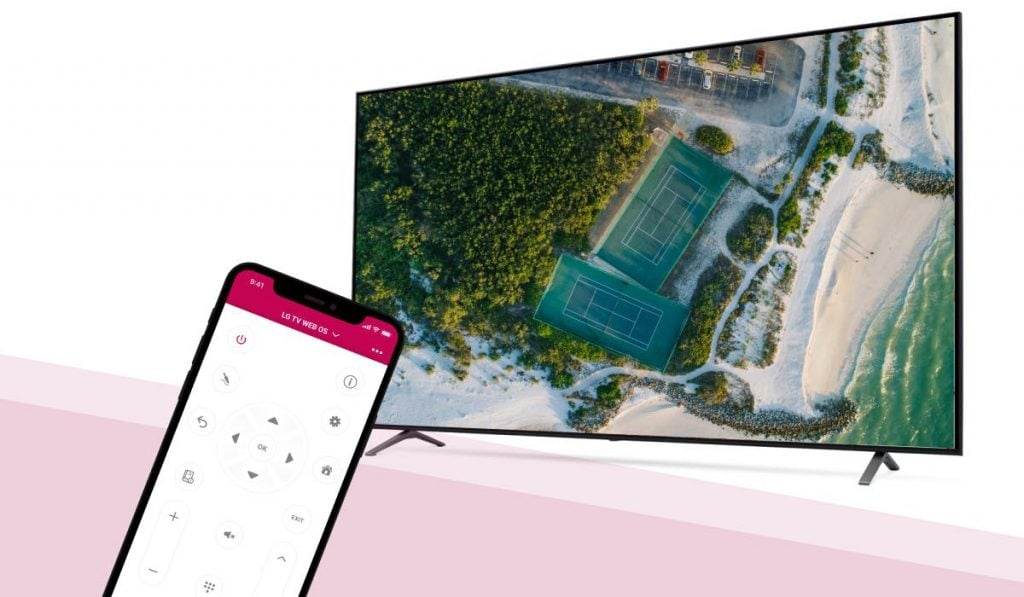 Best LG Remote App
You wonder: What's the best LG TV remote app on the market?
For LG TV owners, the LG TV Remote Control Plus by MeisterApps is the best way to control your television. The app turns your iPhone or iPad into a fully functional LG TV remote, providing access to all the features and functions of your LG TV. This app offers a keyboard, touchpad and easy access to all apps. More importantly: it fits your pocket!
Whether you're looking for a simple way to change the channel, use LG TV apps or want to take advantage of your LG TV's full range of features, LG TV Remote Control Plus is the perfect solution.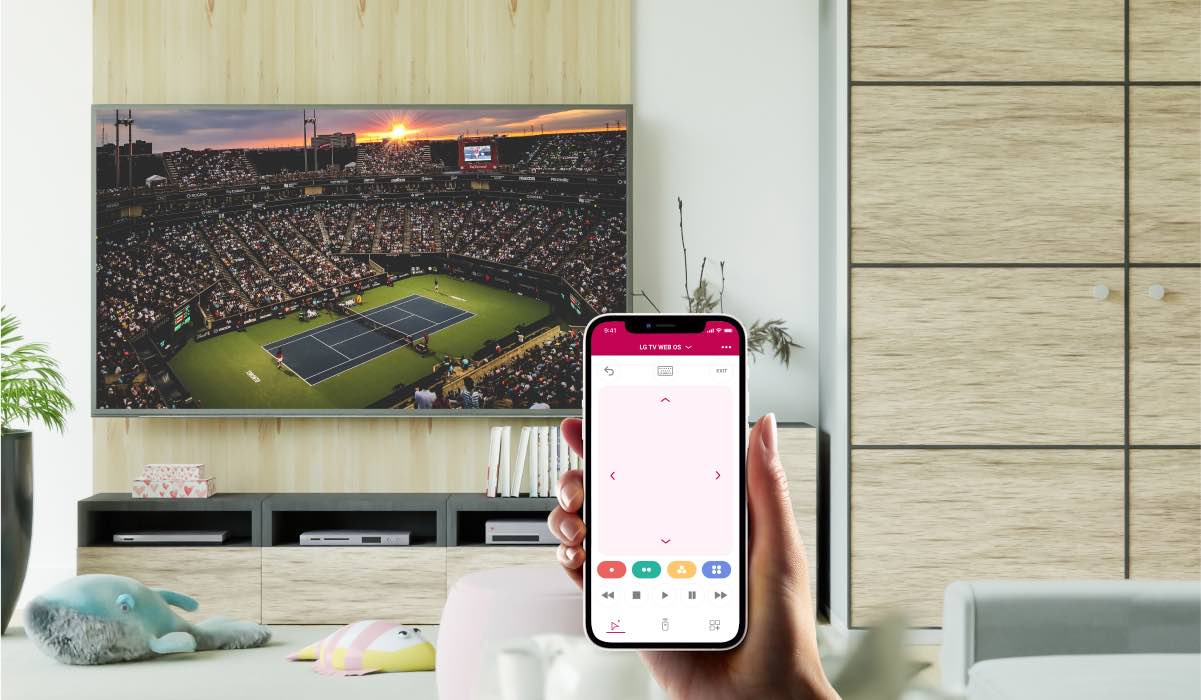 LG TV Remote App For iPhone & iPad
MeisterApps developed this revolutionary LG TV remote app to bring you the convenience of navigating your TV that goes beyond what a traditional remote can do.
LG TV Remote Control Plus gives you several unique features that cannot be found in most conventional remotes. These are the Trackpad and Keyboard functions that let you use your LG TV in a similar fashion to how you'd use a computer or a laptop. That makes your experience very smooth and easy, letting you focus on what's truly important – relaxing and watching your favorite content!
Free LG TV remote app
On top of all of the amazing features and benefits of LG TV Remote Control Plus, you can use it completely for free!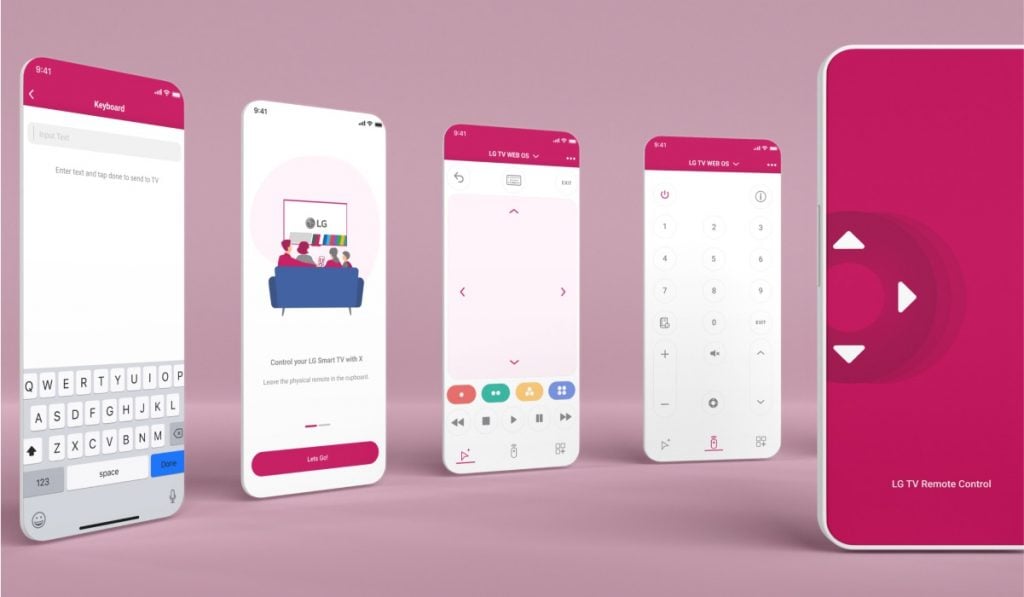 Get all the LG TV remote app features
Although the LG TV remote is a free app, if you want to use its full functionalities, we recommend getting the PRO version. Here are the benefits and features that you'll get to use:
Use a TV remote app without ads.
Launch LG TV apps through the remote app.
Type on your LG TV using iPhone keyboard.
Navigate your TV interface using a Trackpad.
The PRO version of the remote app comes at three subscription models, each with its own price:
Monthly at $3.49 – perfect to see if the app is for you!
Yearly at $13.49– our most popular and flexible solution.
Lifetime at $27.99 – pay once and use the app indefinitely!
LG TV Remote Control Plus PRO Features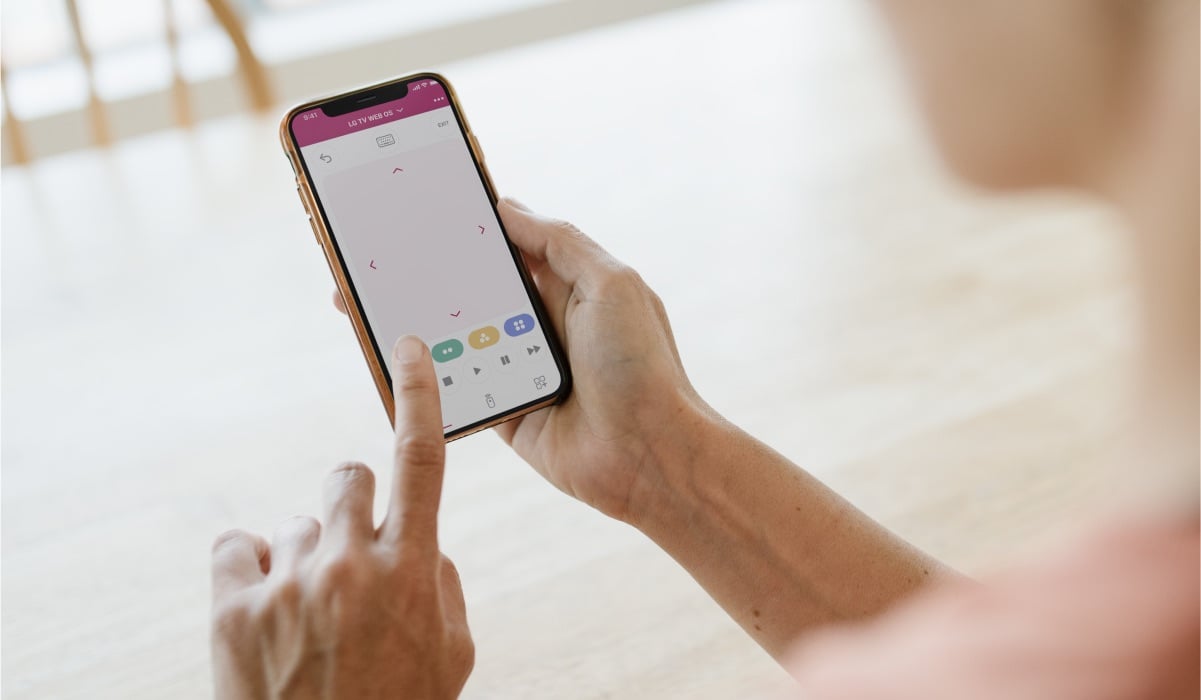 There are two great extra features that come with the PRO version of LG TV Remote Control Plus. They are a trackpad, a keyboard and a possibility to launch apps straight from your iPhone. We will describe the features and their unique benefits below!
Trackpad
You know how hard and inconvenient it is to navigate your TV with a conventional TV remote, right? It just takes a lot of clicks and wiggling around with direction keys.
Imagine if you could navigate your TV the way you navigate your computer – with a cursor! That's exactly what the LG TV remote app offers with the Trackpad feature. With it, you can easily and quickly get to the location you need on your TV, scroll, click and perform all of the functions of a typical trackpad or touchpad.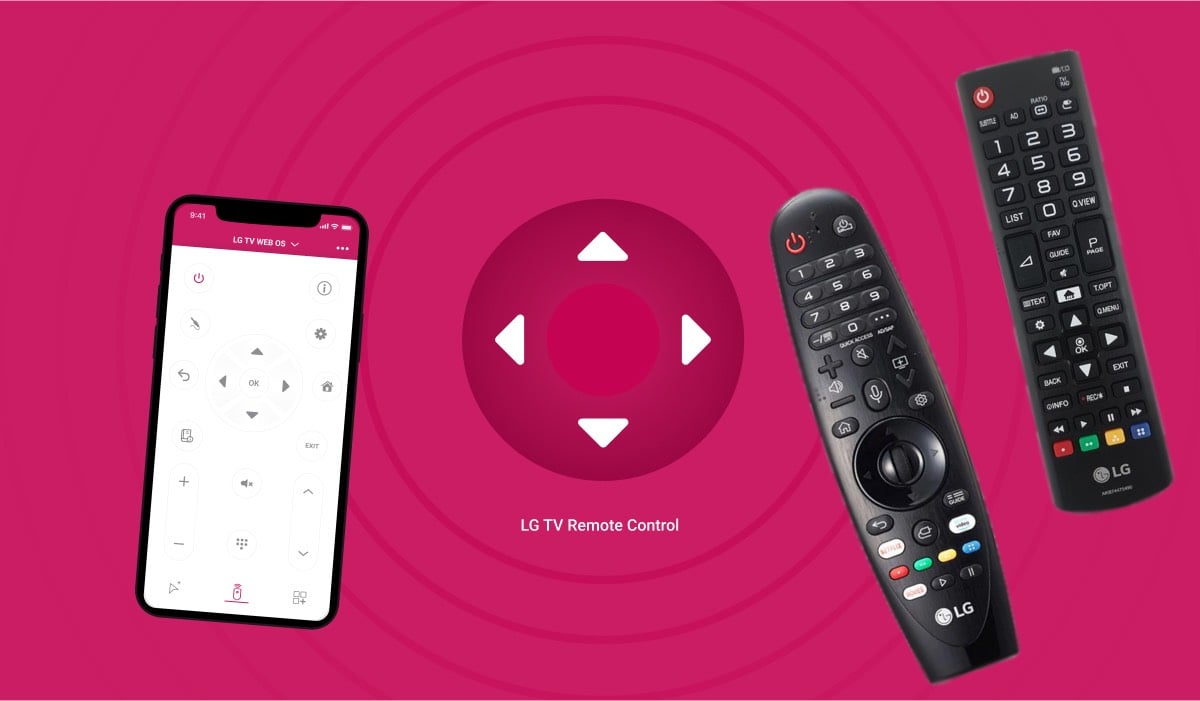 Keyboard
Another massive disadvantage of a traditional remote is typing. You know the deal – having to use navigation keys to basically run around the entire keyboard, trying to punch in single letters. Then going back because you made a typo… And then having to do that every time you want to look up anything!
The Keyboard feature on the LG TV Remote Control Plus solves that issue. How? It lets you use your iPhone or iPad keyboard to type in your search queries. Now looking up your favorite show on Netflix or Disney Plus is as easy as texting your friend!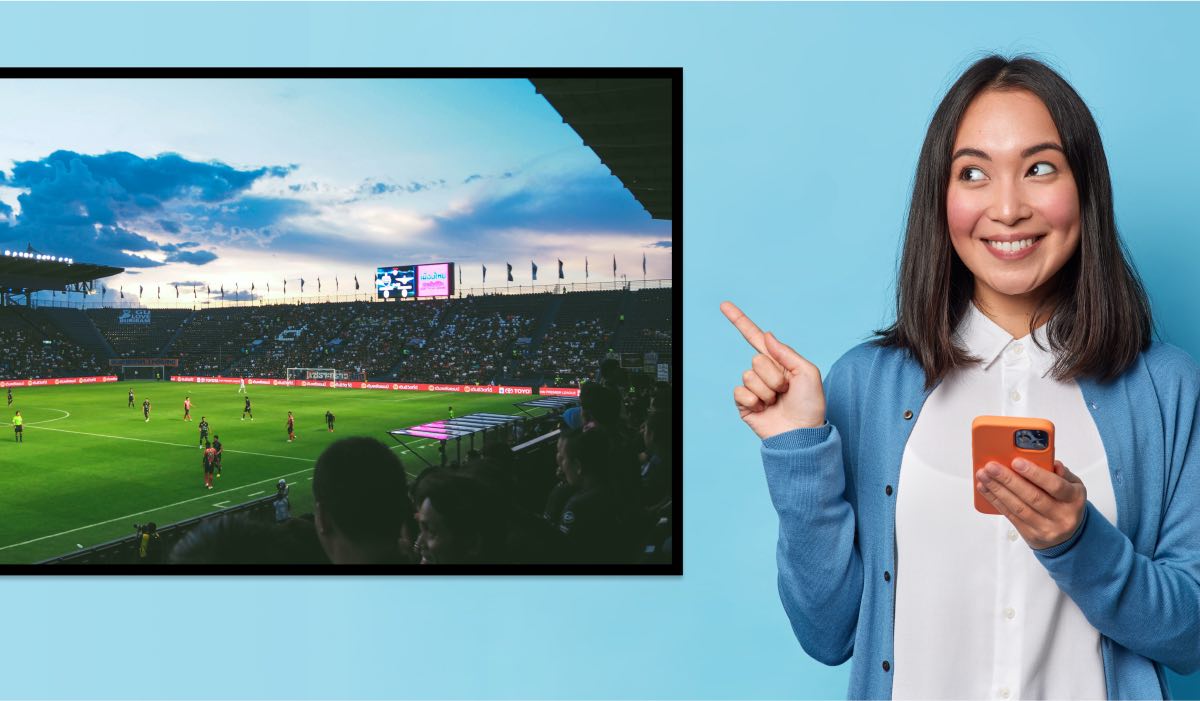 Launching TV Apps
With a traditional LG remote, you have to navigate through your TV interface and then toggle down to access the apps you want. Not the most annoying thing in the world, but it certainly can be improved.
That's where MeisterApps' LG TV Remote Control Plus comes in! With it, you can easily launch your TV apps from your iPhone. All you have to do is click the panel in the bottom-right corner of your screen. The remote app will automatically include all of your installed LG TV apps.
Usually, a traditional remote would either include no app buttons, or between two and four non-programmable buttons leading to sponsored apps you may have no interest in using.
Only the most premium of remotes give you programmable buttons. The LG TV remote app, on the other hand lets you launch all of your apps from the level of your iPhone, without annoying TV navigation.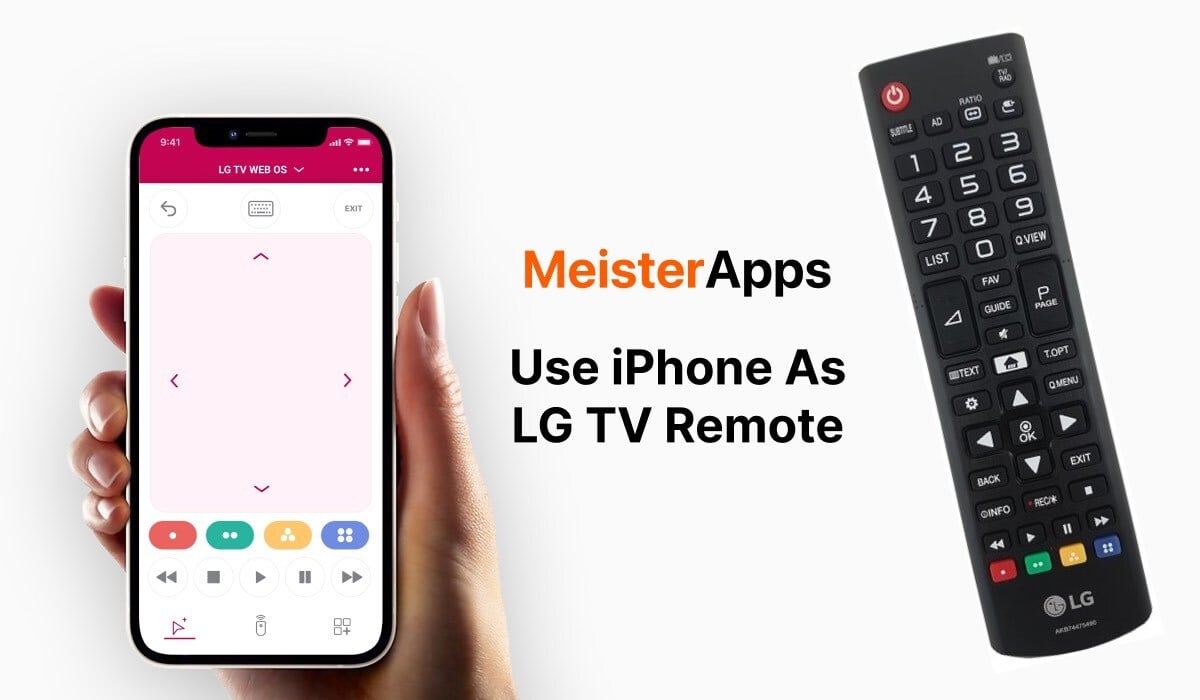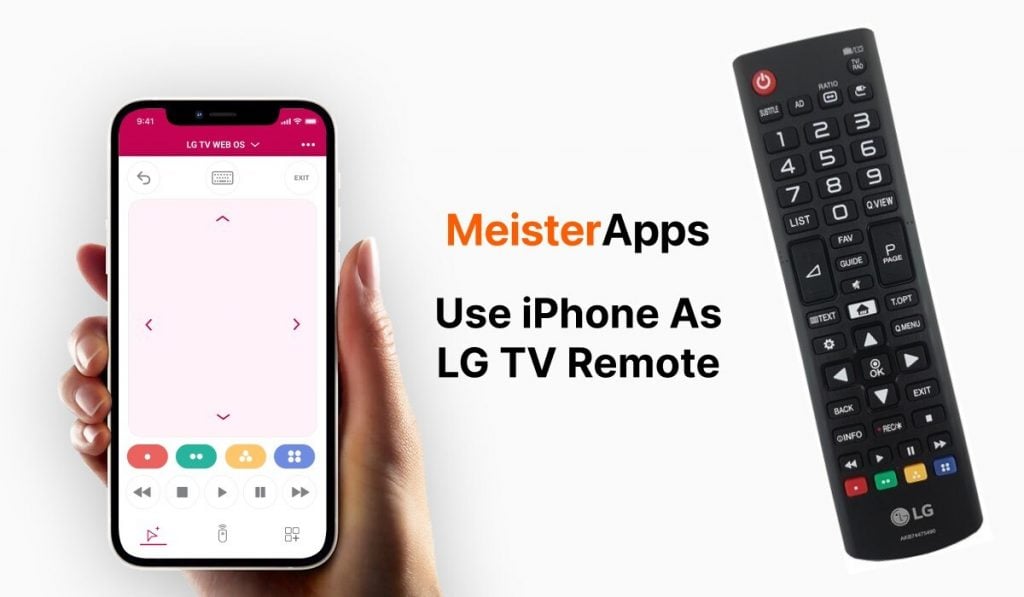 LG TV Remote Replacement
You might think that an app is not a feasible replacement for a traditional remote.
To that we say – it's so much more than that! Not only does it have all of the functions of a normal LG remote. With the PRO functions – the keyboard and trackpad, it turns the two most annoying activities you can do on a Smart TV – navigating and typing – into a breezy thing!
Additionally, the TV Apps feature adds a functionality that's simply unavailable or extremely limited on traditional remotes!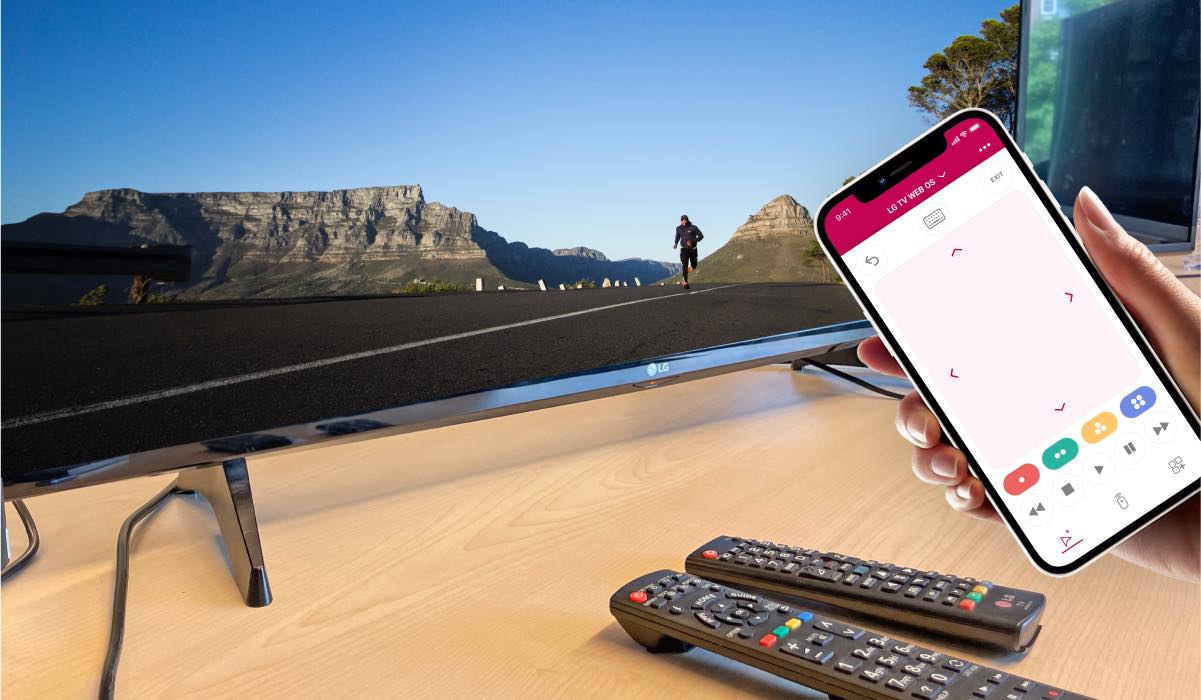 Requirements
For LG TV Remote Control Plus to work, you need three things:
An iPhone or iPad.
LG Smart TV.
A wireless Internet connection.
For the LG TV remote app to work, make sure both your iPhone or iPad and your LG TV are connected to the same WiFi. This is a basic requirement for any operation such as casting, screen mirroring or using a remote app.
Same WiFi connection between a sender and receiver allows for both devices to exchange information.
Is your LG TV not connecting to WiFi? Check out our easy-to-follow guide that will help you solve that issue!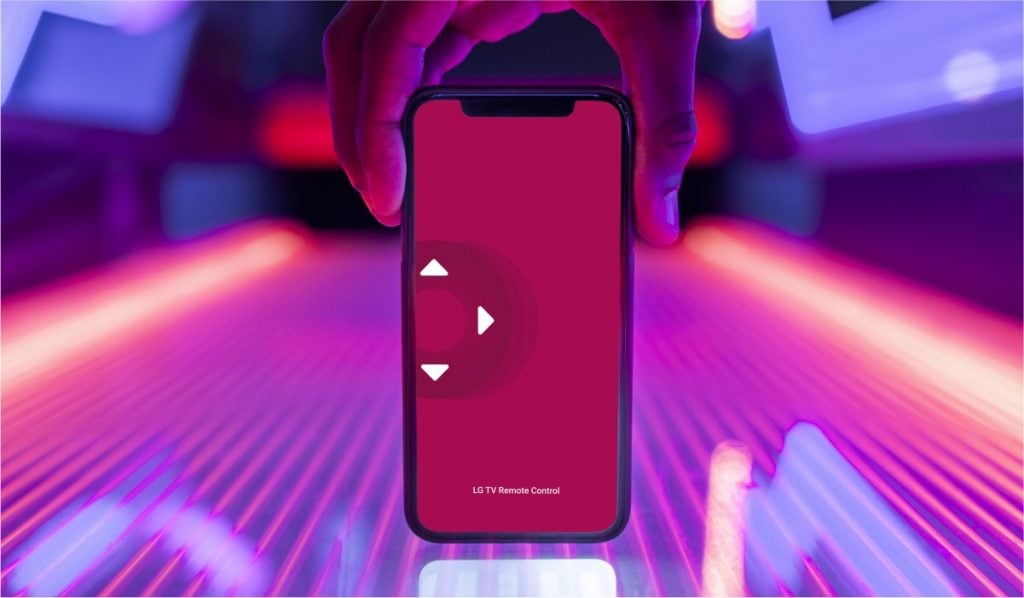 How to connect LG remote app to TV
Connecting the remote app on your iPhone or iPad to your LG TV is a breeze. All it takes is a couple of clicks and you're done!
How to setup LG TV remote app
We will explain the entire process of installing and setting up the LG remote app. Here's how to install the app:
Go to the App Store on your iPhone or iPad.
Type in 'LG TV Remote Control Plus'.
Alternatively, click on the button below that will redirect you straight to the App Store page for the remote app.
Download the app for free.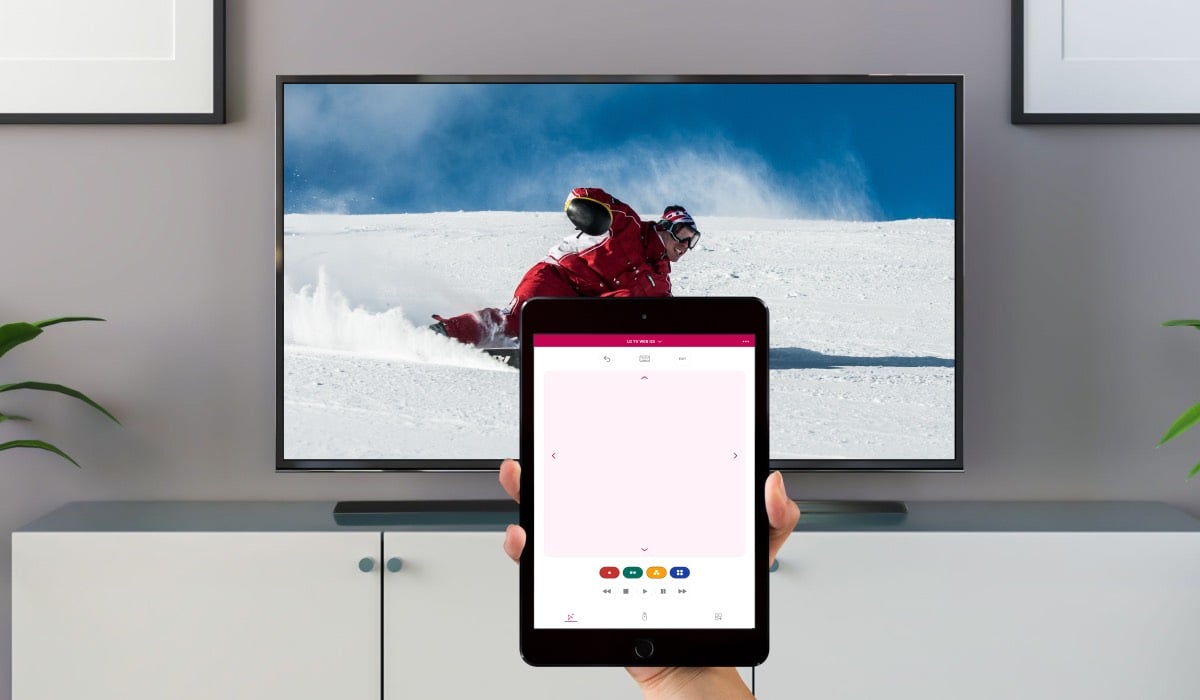 This LG TV remote app is free, but has a PRO version with added functionalities such as Trackpad and Keyboard. It also has no ads. Here's how to get the PRO version:
Go to the main screen of the LG TV remote app.
Click the three dots in the top-left corner.
Click 'Premium'.
Choose your desired subscription model.
Click 'Continue'.
Follow the app purchase process.
Connecting remote app to LG TV
Open the app.
You will see a window that says 'Connect TV'.
Click on your LG TV.
Done!
Is your LG TV not detected by the remote app? Click the link and learn how to fix it!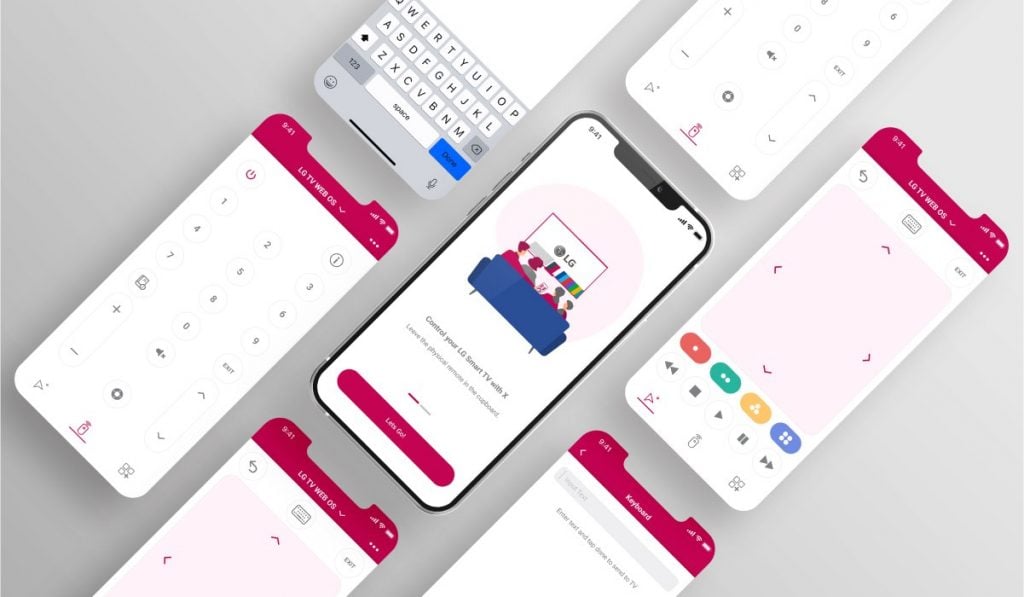 How to use LG TV Remote Control Plus?
This LG TV Remote Control Plus has all of the features of a normal LG remote. It also extends these functionalities by adding premium features such as the Trackpad or Keyboard. Read on and learn more about the exciting features of this revolutionary app.
Features
LG TV Remote Control Plus has all of the functionalities of your typical LG remote. Use direction keys to navigate your TV interface. Control volume with two handy buttons. Change channels, either via dedicated channel change buttons, or by dialing in numbers. Finally, mute or unmute your LG TV.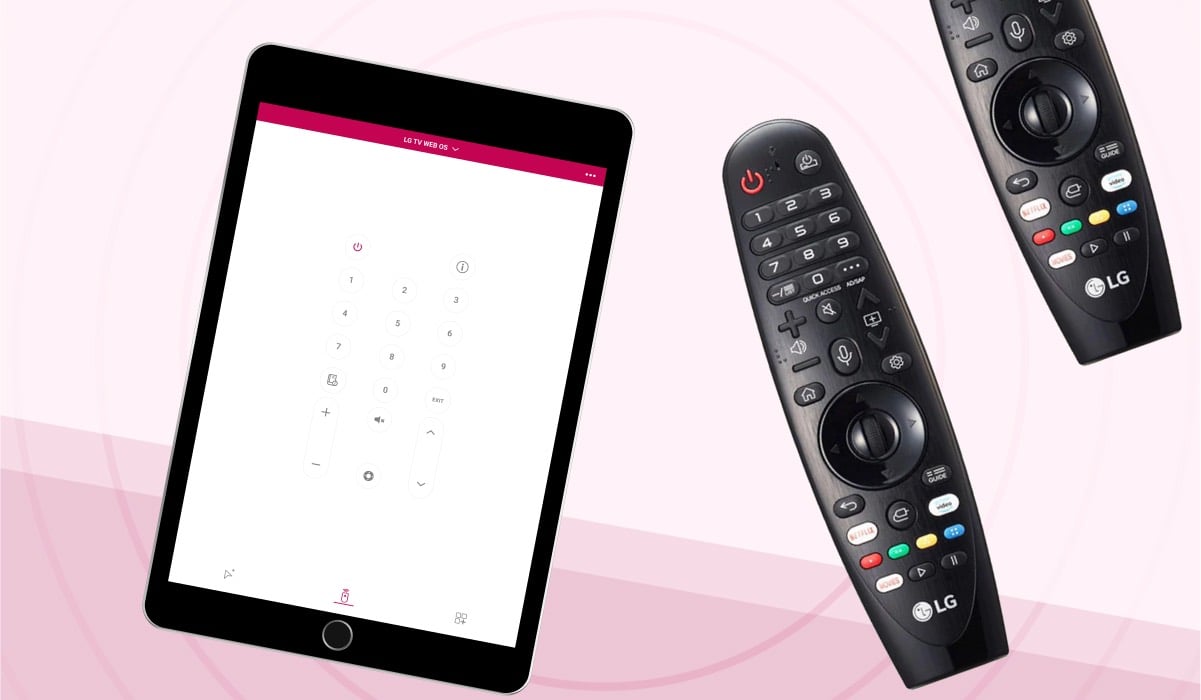 Advantages of the LG remote app
Works with any LG TV
The thing with remotes is that they usually work with several models and can't really be replaced without doing some extensive compatibility research. LG kind of solved it with their Magic Remote.
Why 'kind of'? Well, first of all Magic Remote is very expensive and prone to being unavailable from official LG partners. Second of all, any given Magic Remote is only compatible with a very narrow selection of LG TVs.
They're usually ones released in the same year. Nothing like having to do extensive research just to make sure you can actually use your TV, right?
Meanwhile, MeisterApp's LG TV Remote Control Plus app works with any LG TV made after 2012. That means you don't have to worry about any compatibility issues. Just download the app, sit back, relax and make your life easier!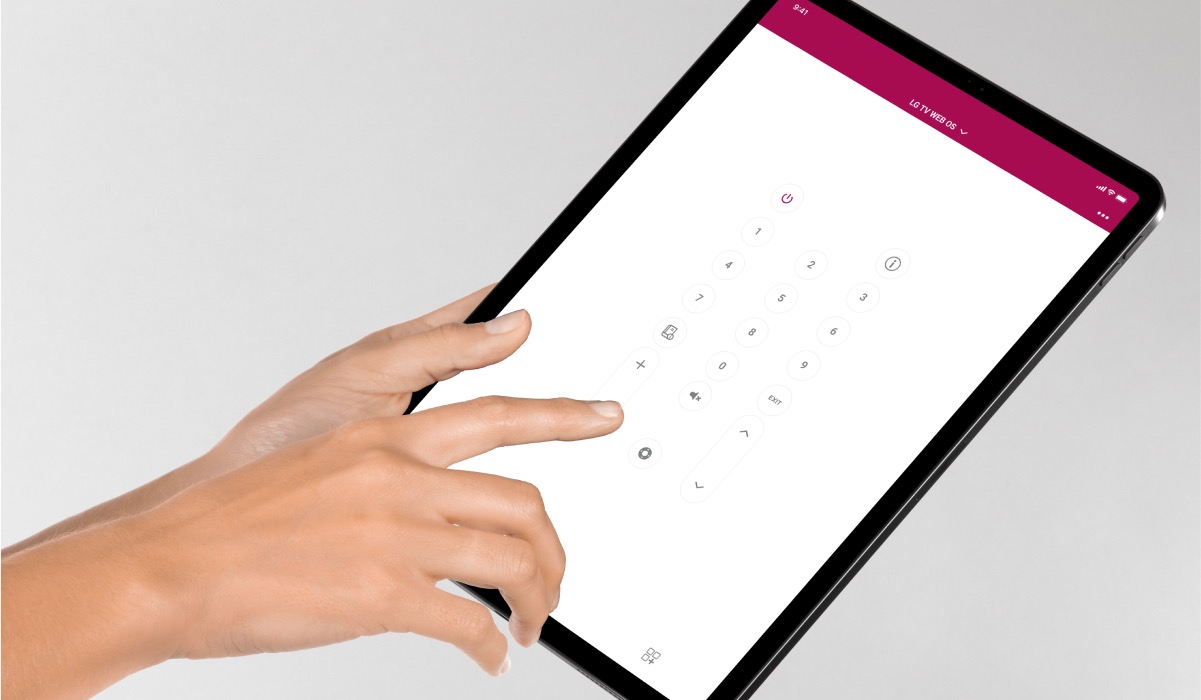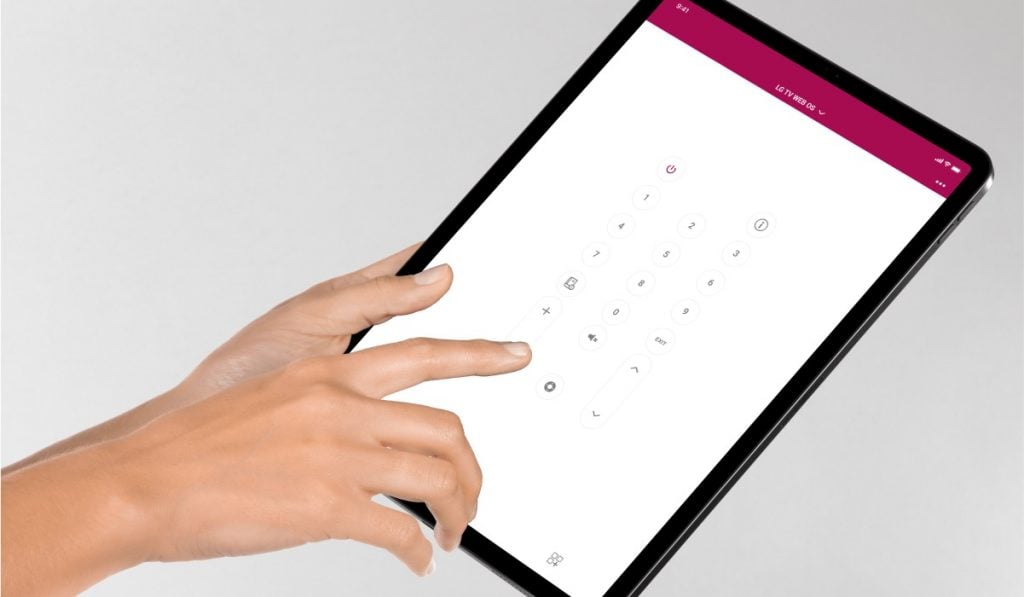 LG TV remote for free
Remember how we said that Magic Remote was expensive? Well, that's contrary to MeisterApp's app, which you can use for free!
Remote in your pocket
Ever been in a situation where you wanted to cozy up on your couch to watch some TV? You grab your drink, get yourself a nice snack, cover yourself in a warm blanket… only to realize your remote is on the other side of the room!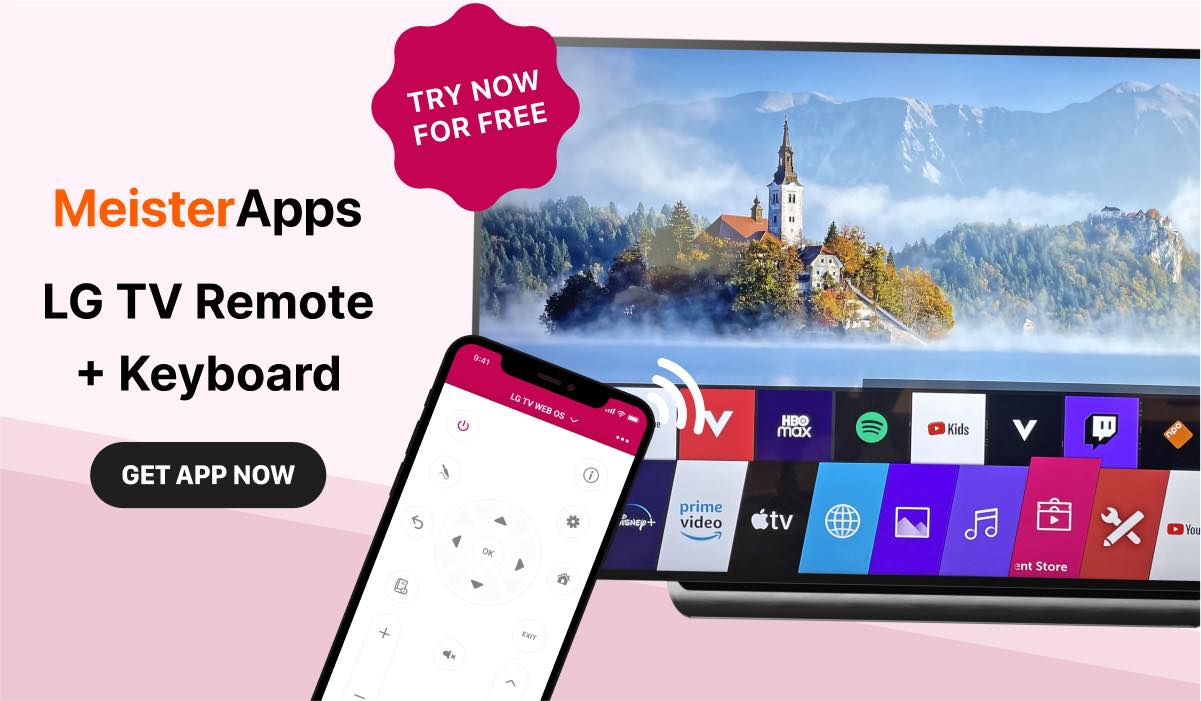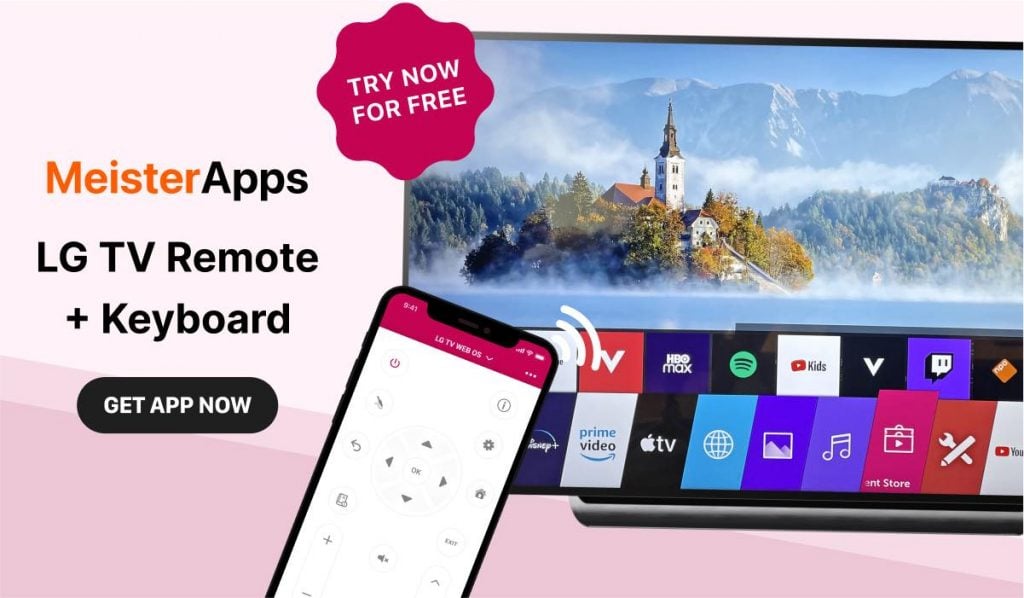 With this LG TV remote app, this problem simply doesn't exist! How so? It's because most of the times, your iPhone sits in your pocket! That means it's always there, whenever you need to use your LG TV.
Won't get lost
You know what it's like – all you want is to relax and watch some TV. But your remote is just not there! Whether it's found it's way down the crack of your sofa or to a random cupboard, finding it is an unnecessary inconvenience.
You can easily avoid this inconvenience by just having your remote on your iPhone! You know exactly where it is most of the times! And for those rare times where you don't, you can just call it! And well, you can't call a remote.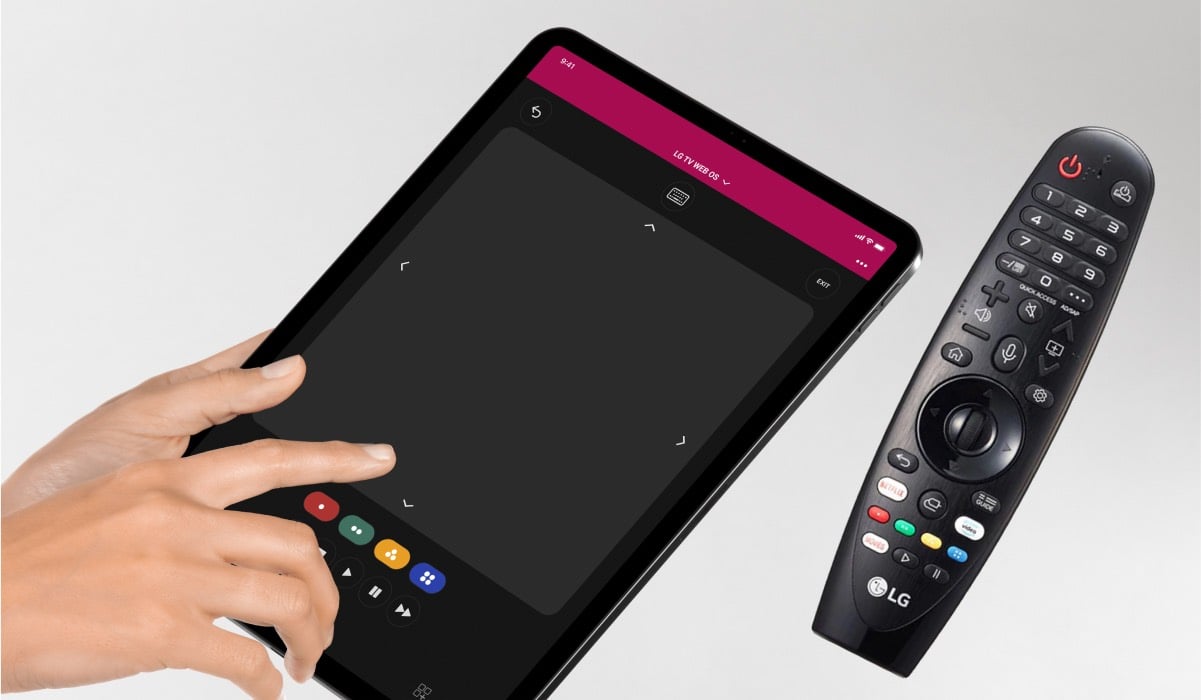 Easy to set up
You can set up the LG TV Remote Control Plus in one minute. It's a very intuitive and easy process that requires you to do nothing more than click your iPhone screen a couple of times and insert a single pairing PIN code.
Convenient to use
The LG TV remote app has all of the functionalities of a traditional LG remote. What is more, it expands these features by adding Trackpad and Keyboard functions. To put it simply, navigating your LG TV is a breeze with the AirBeamTV remote app.
MeisterApps
MeisterApps is a company known for their apps that merge iOS and MacOS devices with Smart TVs. The LG TV remote app will be joining a strong lineup of popular apps that take innovative twists on the screen mirroring formula.
Other MeisterApps products include PartyMeister, an app that enriches any social gathering, ControlMeister, a Samsung TV remote app or MirrorMeister, a universal screen mirroring solution for all Smart TVs and any iPhone, iPad or MacBook.
Discover More:
22 LG Smart TV Apps That Improve Your Life
LG TV Mirroring For iPhone With Free Trial
How To Cast To LG TV From Android
How To Fix Your LG TV Black Screen In Record Time?