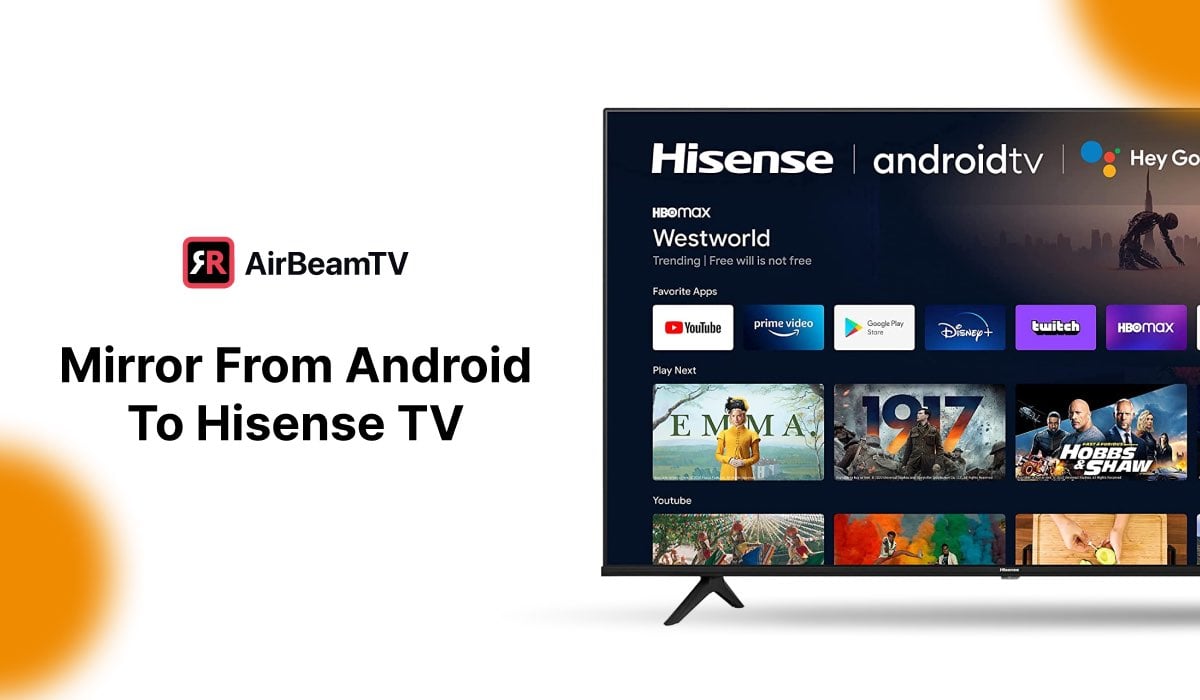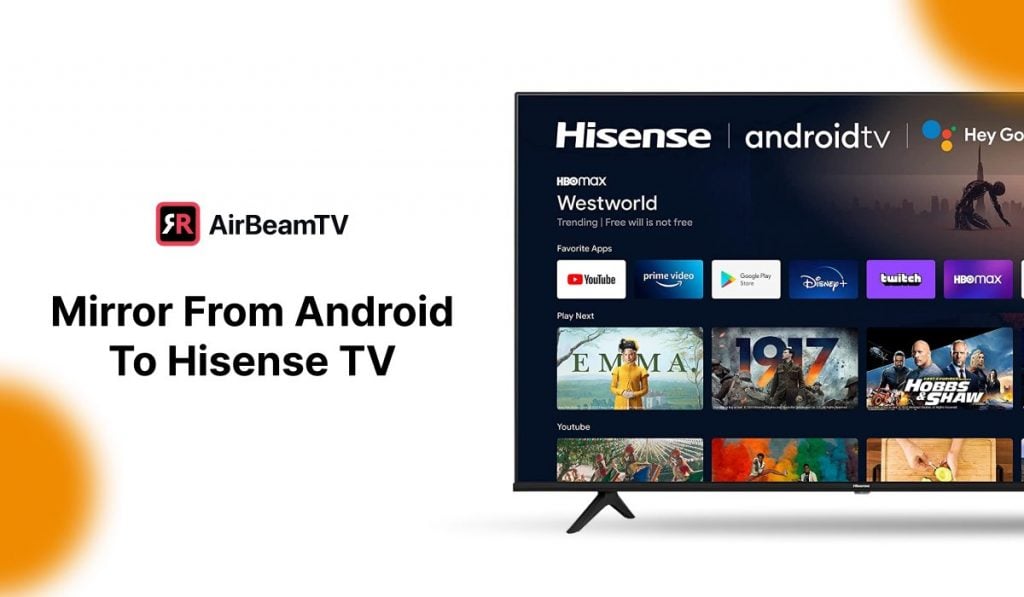 Cast From Android To Hisense TV With A Free App
Picture this: you have a lot of amazing content on your Android smartphone or tablet. All of the photos, videos, apps, Live TV applications and much more! But the thing is, you can only experience them on the small screen of your device.
What if you want to show that funny video to some friends, or wish to invite family over to watch holiday pictures? Is crowding around a tiny screen your only option?
No! AirBeamTV has developed an app for all Hisense TV owners. Hisense TV Screen Mirroring lets you easily mirror your Android to Hisense Smart TV. Discover the comfort of screen mirroring Android to TV, sit back, relax and enjoy the show!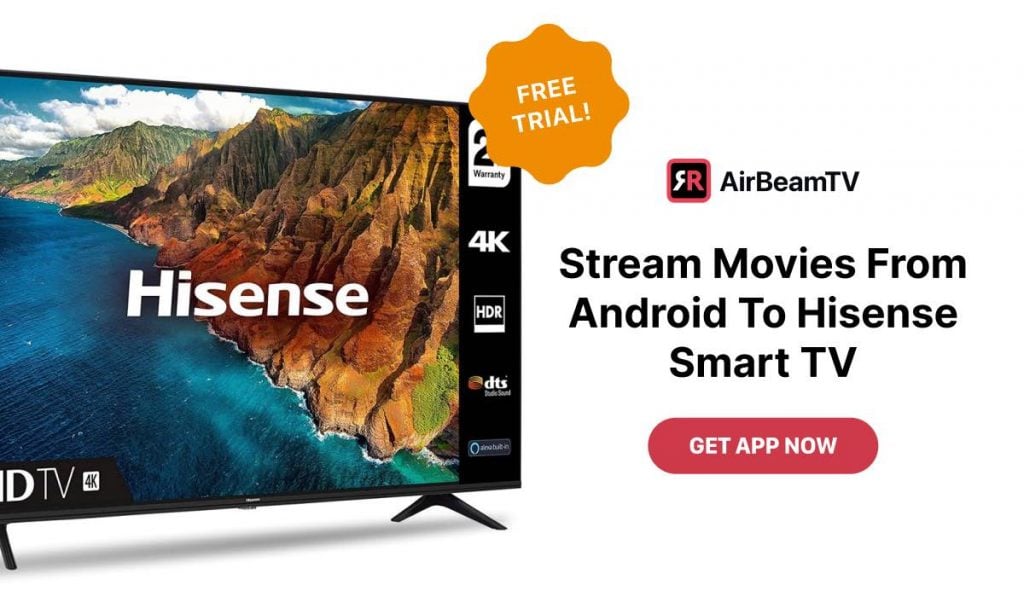 How To Cast From Android To Hisense TV
Easily cast any Android phone or tablet to any Hisense Smart TV using the Hisense TV Screem Mirroring app. It works with normal Hisense, but also Hisense Roku TV and Hisense Android TV.
Stop worrying about compatibility issues and simply enjoy all that screen mirroring from Android to Hisense TV has to offer!
AirBeamTV Hisense Mirroring App For Android With Free Trial
Are you a Hisense Smart TV and Android device owner? Then this revolutionary screen mirroring app is perfect for you! Use it to transform your home entertainment system and your smartphone or tablet into a powerful media machine.
And yes, you've read the header correctly – you can download and try it our completely for free! Just go to the Google Play Store, type in 'screen mirroring Hisense TV airbeamtv' and enjoy.
Benefits
You might think 'what's in it for me'? Quite a lot, actually! Let's go over the many benefits of screen mirroring your Android to Hisense Smart TV:
Watch photos and videos on TV
Do you have a funny video that you want to show to all your friends? Maybe you want to watch holiday pictures with all your family? No longer do you have to hurdle around a tiny screen.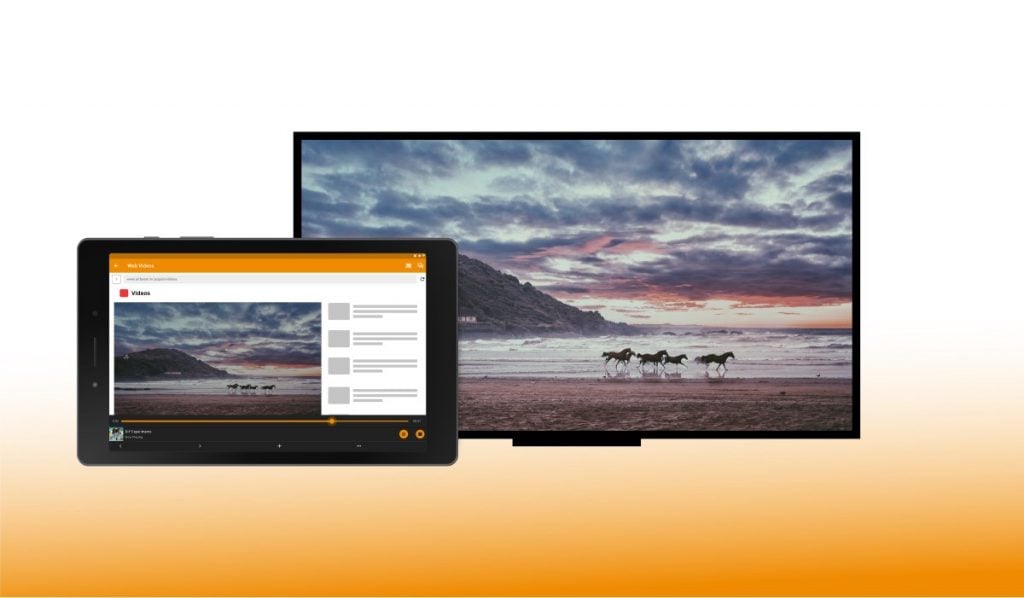 With Hisense TV Screen Mirroring, cast photos and videos straight to your big screen. Now, you can invite all your friends, family and even neighbors over!
Avoid eyestrain
Using a smartphone or a tablet for a long time can cause your eyes to be sore overtime. With mirroring, you avoid having a screen blasting light straight into your face.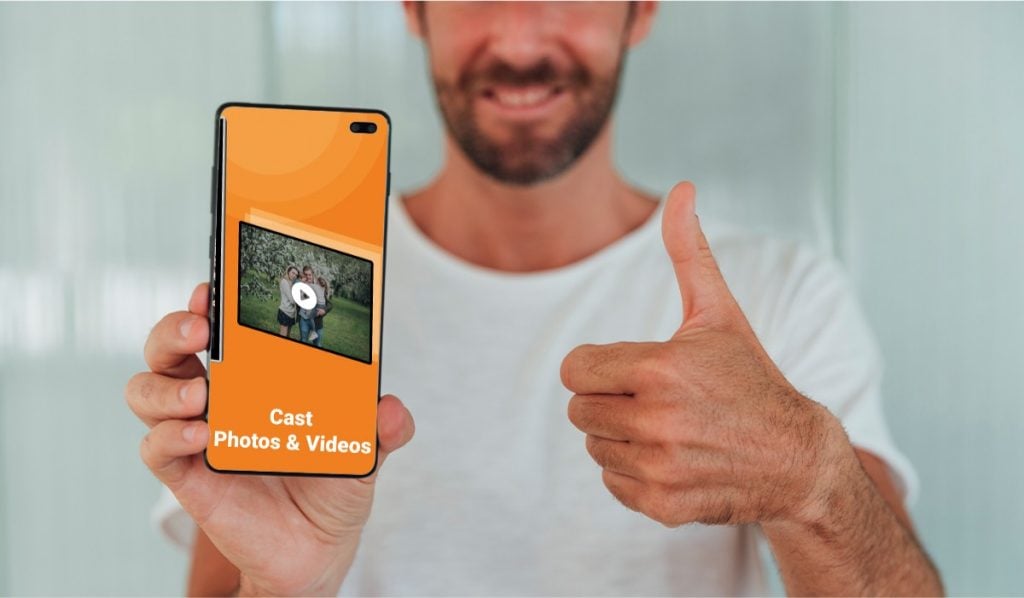 Watch livestreams on TV
If you want to watch a Twitch stream on your phone, you have to be pretty much glued to the screen. How about putting a livestream on your TV while you cook dinner, or just relax on the couch? Now that sounds like a pretty sweet deal.
Control Hisense TV with your smartphone
Navigating a Smart TV with a traditional TV remote can be a pain. How about controlling what's on your TV with your smartphone of tablet?
With Hisense TV Screen Mirroring, it's possible! Launch apps from your phone or tablet and look up YouTube videos using the convenient keyboard.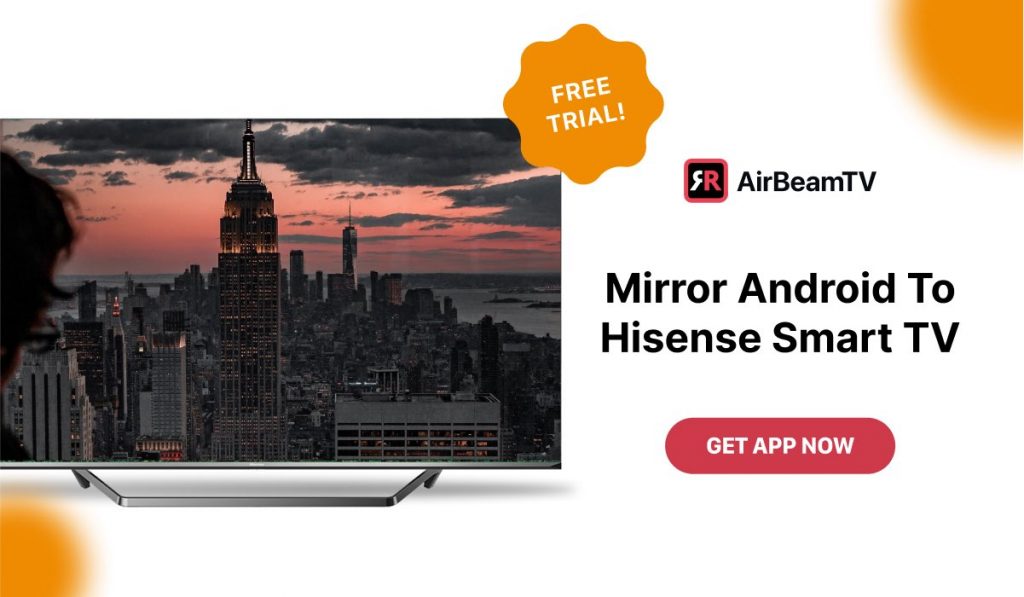 Premium version
Hisense TV Screen Mirroring comes in two versions – free and Premium. The free subscription is more than enough if you just want to see if the app suits your needs.
If you enjoy the app, or are a frequent mirroring user, we definitely recommend the Premium version. It comes at three flexible subscription plans and offers a lot of amazing benefits.
Here's what you get with the Premium subscription:
HD quality of the stream.
Unlimited casting.
Ad-free experience.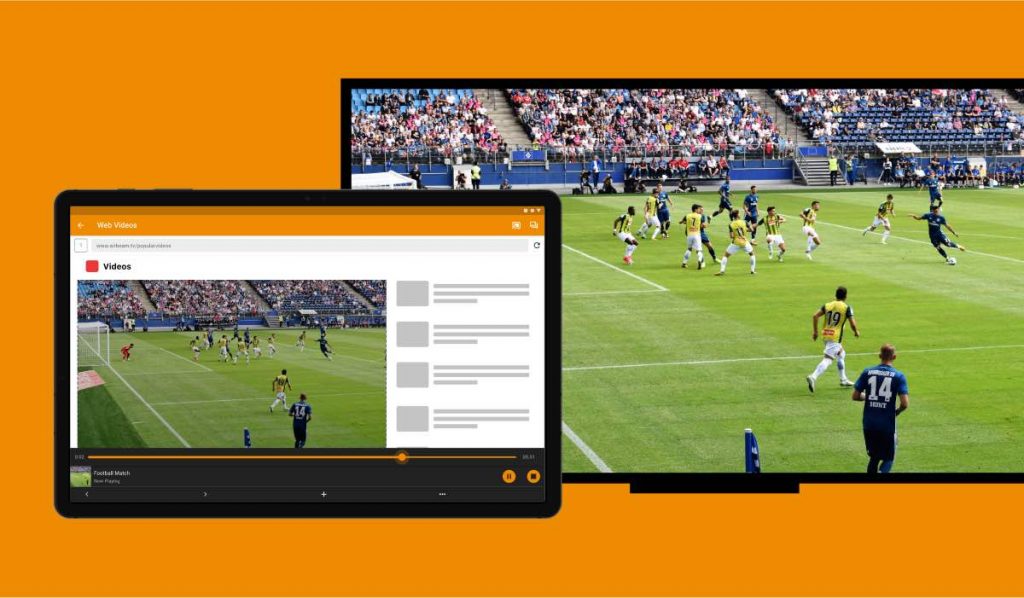 Subscription plans
Let's talk a bit more about the three subscription plans we've prepared for you.
Monthly at $5.99
This is our most flexible subscription. It's perfect if you want to try the app out, but want to go beyond the free trial.
Yearly at $15.99
This is our most popular subscription and thee best deal. It gives you all the benefits of screen mirroring, while retaining great flexibility.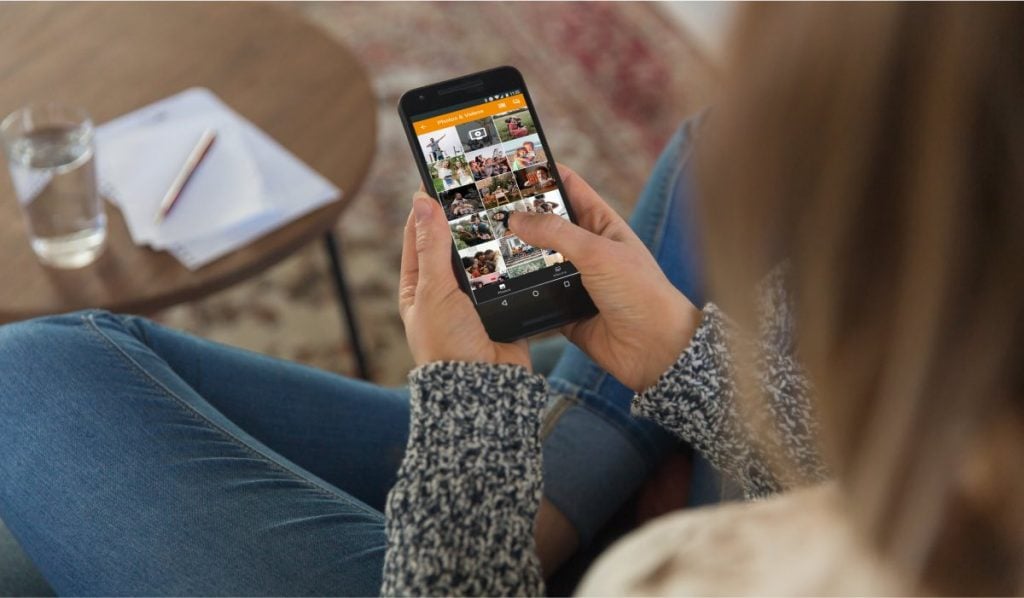 Pay-Once Lifetime at $19.99
Loving the app? How about paying once and using it indefinitely? That way you don't have to worry about anything. Simply keep on using Hisense TV Screen Mirroring and we'll take care of the rest.
New Android phone? You can transfer any valid subscription onto your new device. All you have to do is log in with the same Google Account you've purchased the app with.
Requirements
You only need three things to start using Hisense TV Screen Mirroring. Good news is that you most likely already have them!
Hisense Smart TV
Android smartphone or tablet.
Wireless Internet connection.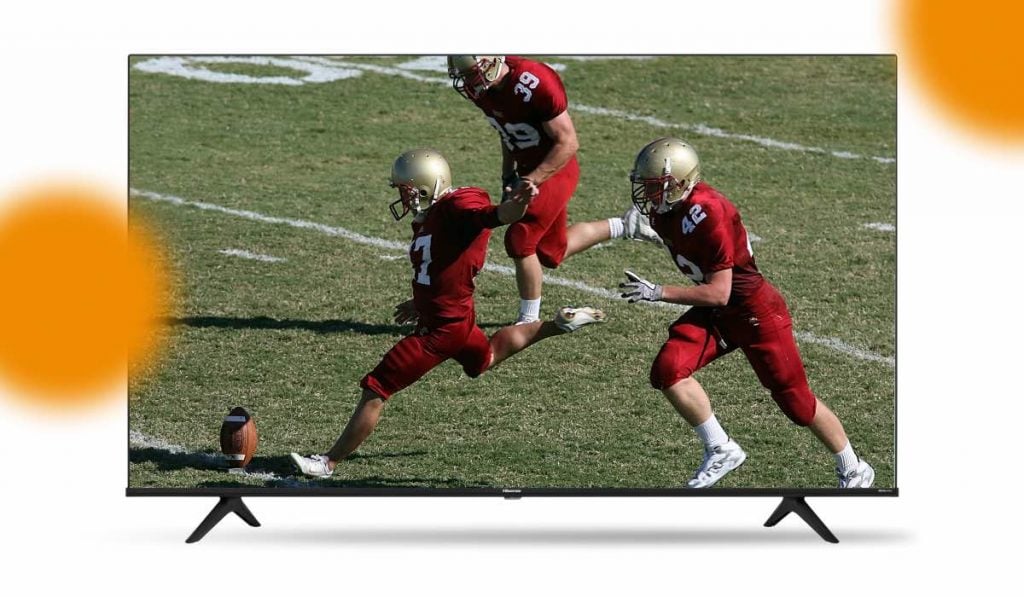 How to cast Android to Hisense Smart TV
Got the app? Amazing! We're hoping you'll enjoy mirroring from your Android to Hisense Smart TV.
But first, you have to learn how to use it. Read on to find out.
Connect Android to Hisense
Here's how to connect the AirBeamTV app to your Hisense TV.
Open the app.
Skip the welcome message.
Click the cast icon in the top-right corner.
Choose your TV.
Now your Hisense TV is connected to the Mirror for Hisense TV app.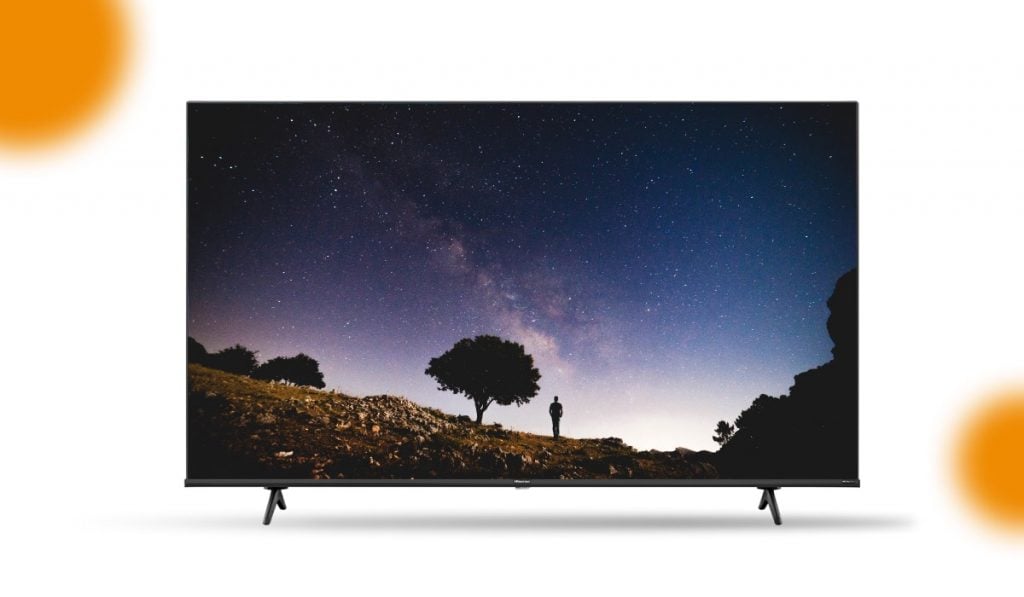 Start mirroring
The next step is to begin mirroring! Here's what you need to do:
Open the app.
Go to the main screen.
Click 'Screen Mirroring'.
Adjust the settings.
Click 'Start Broadcast'.
To stop mirroring, go to the app and click 'Stop Broadcast'.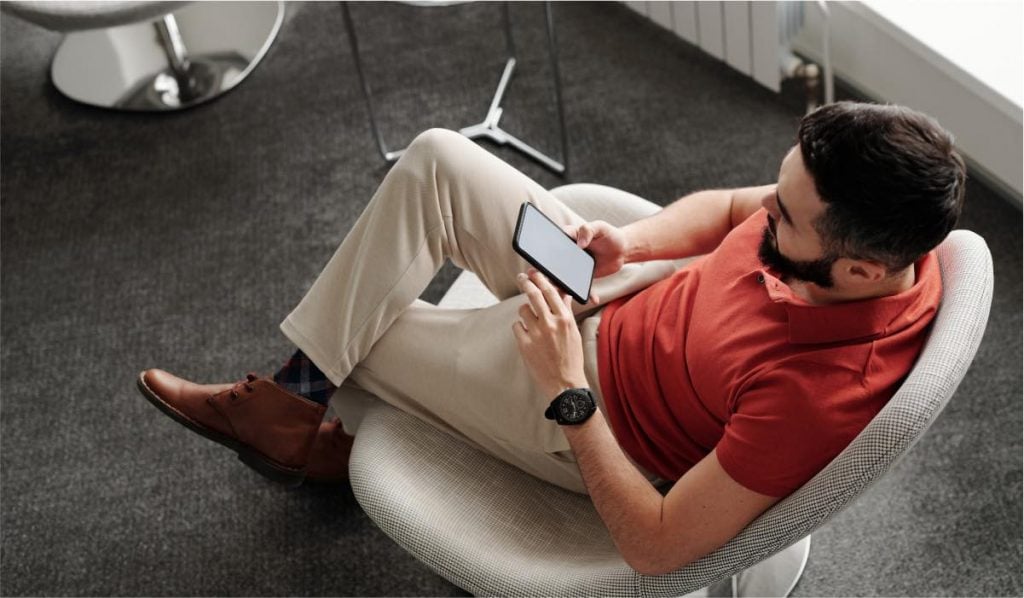 How to mirror Android to Hisense Roku TV
Roku is a series of popular streaming devices. They are known for their intuitive interface and a massive choice of apps. Roku comes at various price points, from cheap and accessible to expensive and feature-packed.
Some Hisense TV models use Roku as their OS (Operating System). With models such as 75R6030, 65R6E4, 55R6G or 43H4G you get Roku .
You might wonder if the AirBeamTV Hisense TV Screen Mirroring app will work on a Hisense that has Roku as the OS. Quick answer – yes, it will!
Additionally, if you have our Roku Cast & Screen Mirroring app, you can use it to mirror Android to your Hisense Roku TV as well.
Mirror Android To Hisense Smart TV Troubleshooting
Is there a free app for screen mirroring to Hisense
Yes! You can download Hisense TV Screen Mirroring completely for free. Then, you can try screen mirroring free of charge.
How to get my Android phone to mirror to my Hisense TV
First of all, make sure you have WiFi turned on on your smartphone or tablet. This might seem like an obvious thing, but it's essential. Keep in mind that screen mirroring won't work with mobile data – only the wireless network!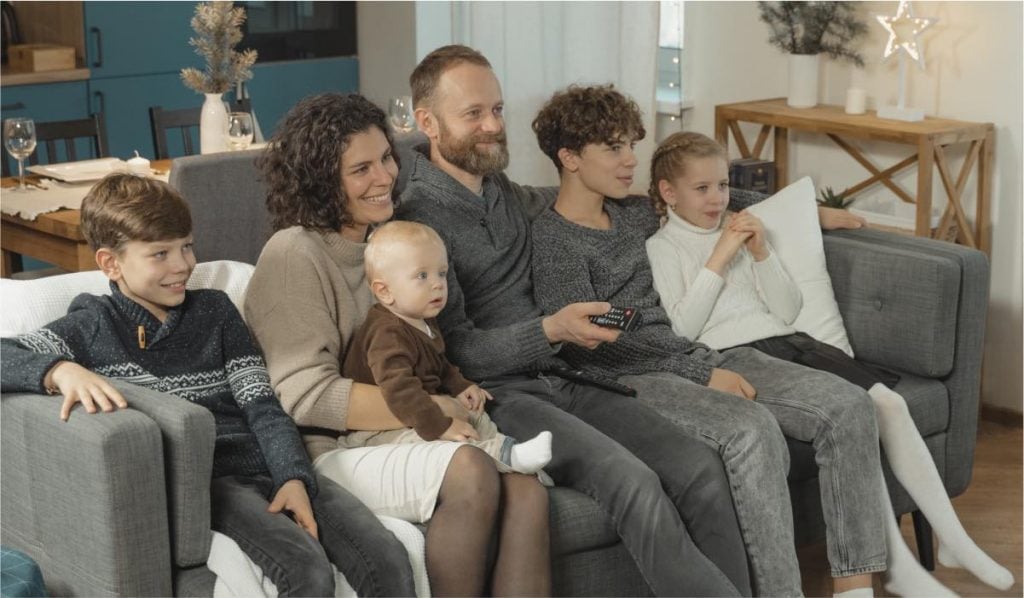 To turn on WiFi on Android go to Settings – Network and Internet – Wi-Fi. Then, pick your network. Alternatively, you can swipe down from the top of the screen to access a control panel. From there, click the WiFi icon to turn it on.
Why can't I connect my Android to Hisense TV
There are several reasons as to why you can't connect your Android device to your Hisense TV.
Your Android and Hisense are not connected to the same WiFi
For screen mirroring to work, both devices need to be connected to the same WiFi network. Otherwise, the app won't be able to establish a connection.
To check WiFi on your Hisense, do the following:
Press the Settings button on your remote.
Go to Network – Network Information.
Check the WiFi network name.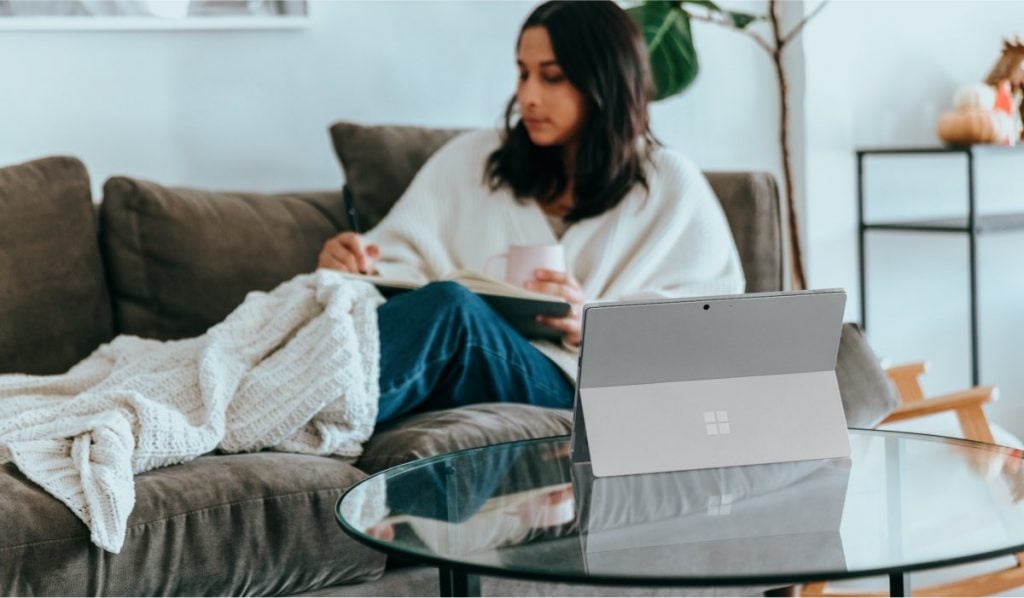 To check WiFi on your Hisense Roku TV, do the following:
Press the Home button on your remote.
Go to Settings – Network.
Choose Check Connection.
Check the network your TV is connected to.
Your Hisense TV is not connected to WiFi
Whether it's privacy, not overloading your connection or you simply don't use the Smart functions that often, you may have WiFi off on your Hisense TV. However, wireless connection is necessary for screen mirroring.
If the AirBeamTV mirroring app fails to find your Hisense TV to connect to, make sure to have WiFi on on your TV.
In case your TV is connected to the Internet, but it still doesn't work, try resetting your router or your Hisense unit.
You're trying to cast DRM-protected content
DRM stands for Digital Rights Management. It's a system designed to prevent unauthorized copying of content. A lot of leading streaming apps such as Netflix or Disney Plus use it.
Unfortunately, because of its nature, screen mirroring often falls under DRM. The way screen mirroring works is it sends a copy of your sender device's screen to your TV. While that image is not saved anywhere and is immediately deleted, technically it counts as copying!
Luckily, there's a way to mirror DRM content to your Hisense TV.
Conclusion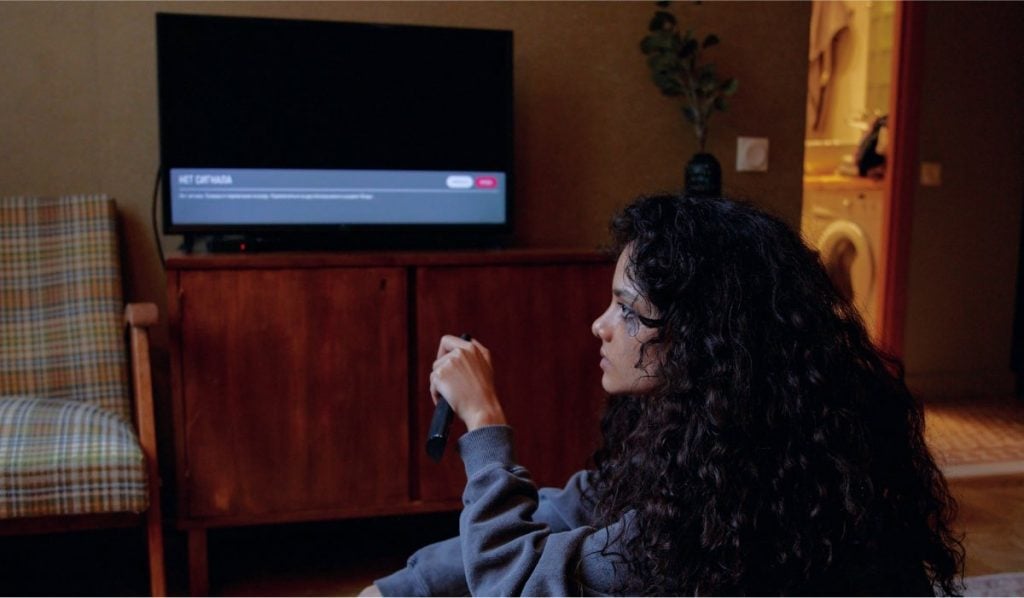 Now you know how to mirror the screen of your Android smartphone or tablet to your Hisense TV. With Hisense TV Screen Mirroring, watching your favorite content on the big screen is a breeze!
Do you have any further questions about Hisense TV Screen Mirroring? Are you experiencing any problems with the app? Our customer support team is there to help you! Drop us a message using the contact form on our website, or reach out on Facebook. We're happy to assist with any difficulties.
Discover More:
Cast To Hisense TV From Android With Free App
How To Watch Movies From Phone To TV Without HDMI
How To Cast To Roku TV From Android